When it comes to maximizing storage and functionality in your home, cabinetry plays a crucial role. While kitchen and bathroom cabinets are well-known and widely utilized, there are several underrated spots in your home where cabinetry can provide invaluable storage solutions. In this blog post, we will explore some of these lesser-known areas and discuss how you can incorporate cabinetry to optimize space and enhance the organization in your home.
Laundry Room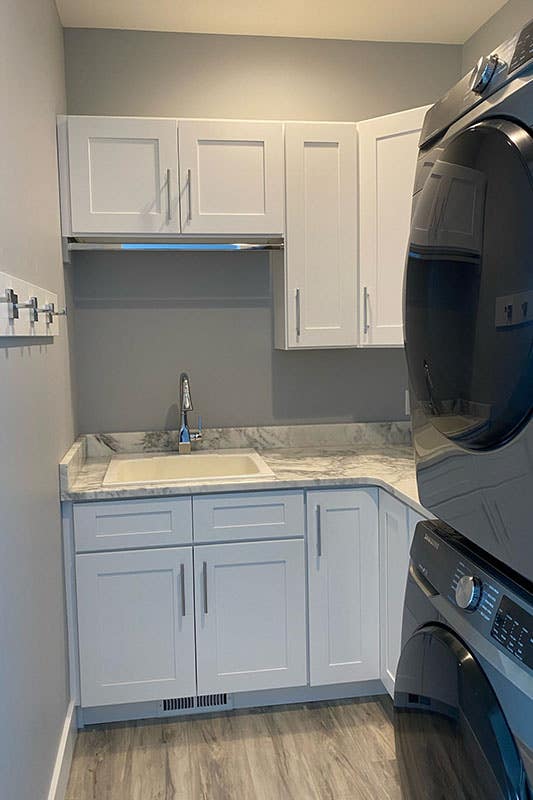 The laundry room often becomes a cluttered space with cleaning supplies, detergents, and linens. By installing wall-mounted cabinets above your washer and dryer, you can efficiently store these items, keeping them within reach while maintaining a clean and organized laundry room. Consider adding shelves or pull-out drawers to make the most of the vertical space and accommodate various sizes of laundry essentials.
Entryway or Mudroom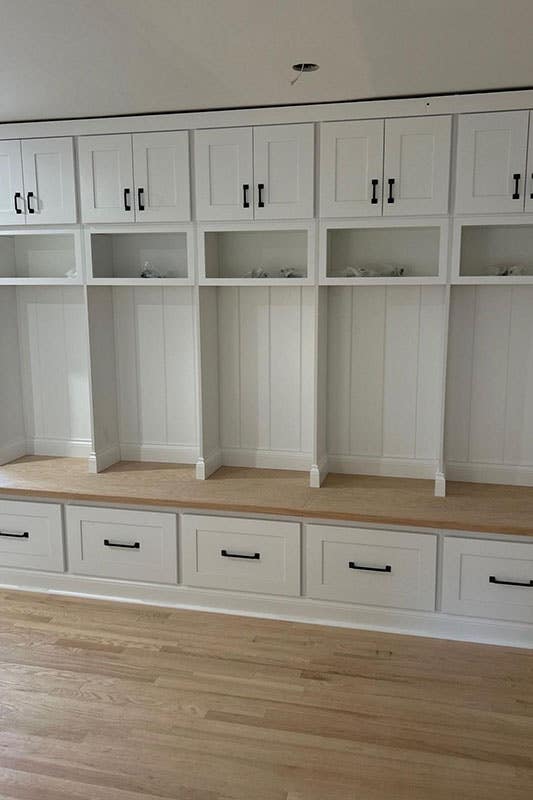 The entryway or mudroom is the first area you encounter when entering your home, making it a prime spot for cabinetry. Install built-in cabinets or cubbies with hooks to store shoes, jackets, bags, and other outdoor accessories. This helps keep your entryway clutter-free, provides designated spaces for each family member, and ensures easy access to everyday items as you enter or leave the house.
Home Office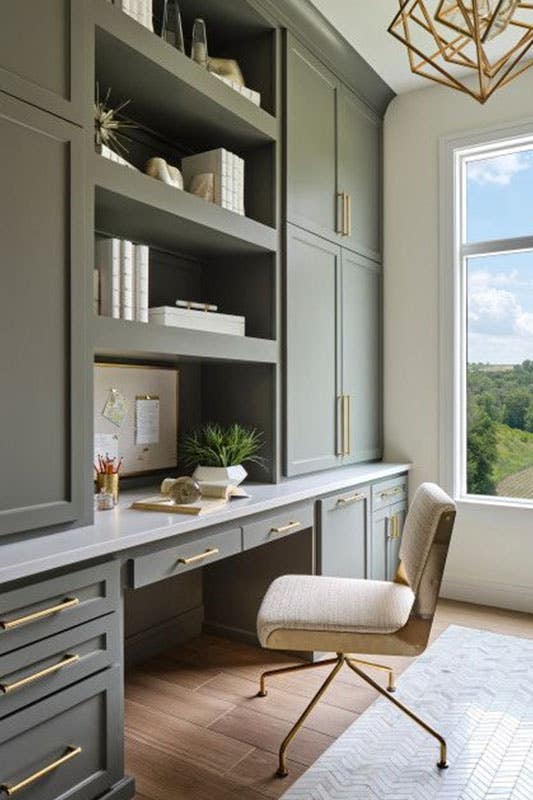 A home office is often a place where paperwork, office supplies, and equipment can quickly accumulate. Incorporating cabinetry in your home office allows you to store files, books, printers, and other essential items, keeping your workspace neat and organized. Consider installing overhead cabinets, filing drawers, or a built-in desk with cabinets to maximize storage and create a functional office environment.
Bedroom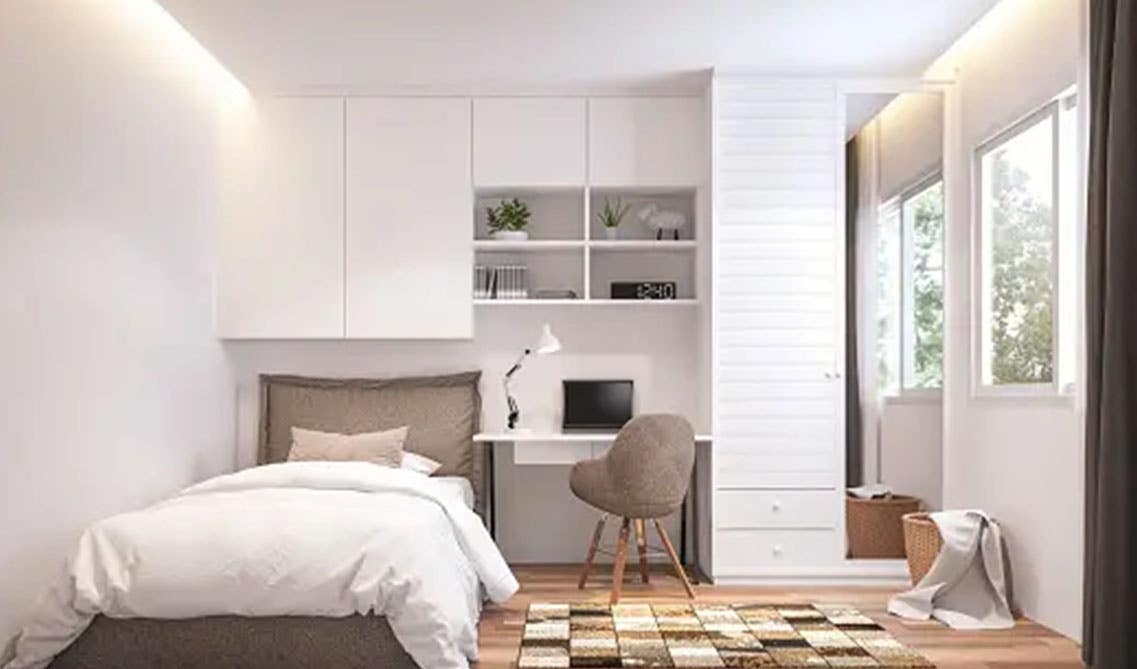 Bedrooms can benefit from hidden storage solutions to maintain a serene and clutter-free atmosphere. Install floor-to-ceiling cabinetry around your bed to create a built-in headboard with shelving or drawers. This provides additional storage for books, personal items, or bedding, reducing the need for separate dressers or nightstands and maximizing space utilization.
Garage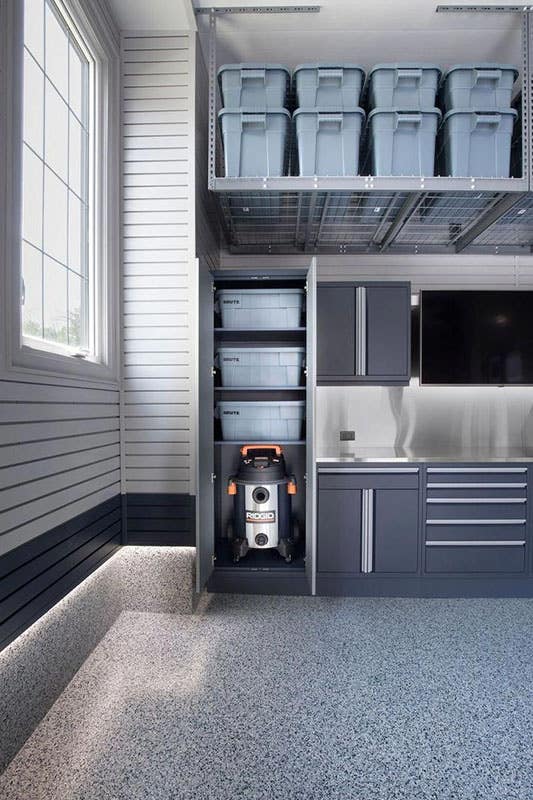 The garage is often an overlooked area for cabinetry, but it offers immense potential for organization and storage. Install wall-mounted cabinets or a full wall of floor-to-ceiling cabinets to store tools, sports equipment, gardening supplies, and other items that tend to clutter the garage. By utilizing cabinetry in the garage, you can reclaim valuable floor space and transform it into a functional workshop or parking area.
Wet Bar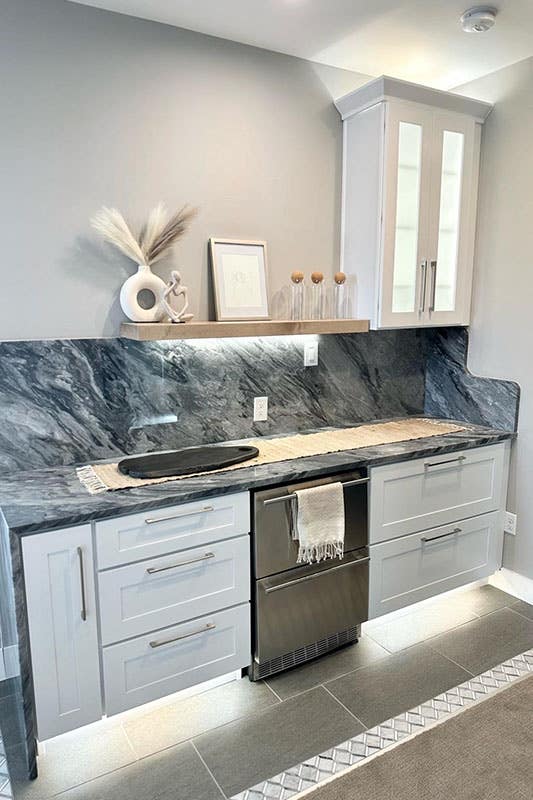 A wet bar provides a designated area for entertaining guests and serving beverages. It offers a convenient setup for hosting parties, gatherings, or social events. You can easily prepare and serve drinks without the need to constantly go back and forth to a kitchen or dining area, allowing you to spend more time with your guests.
Kitchenette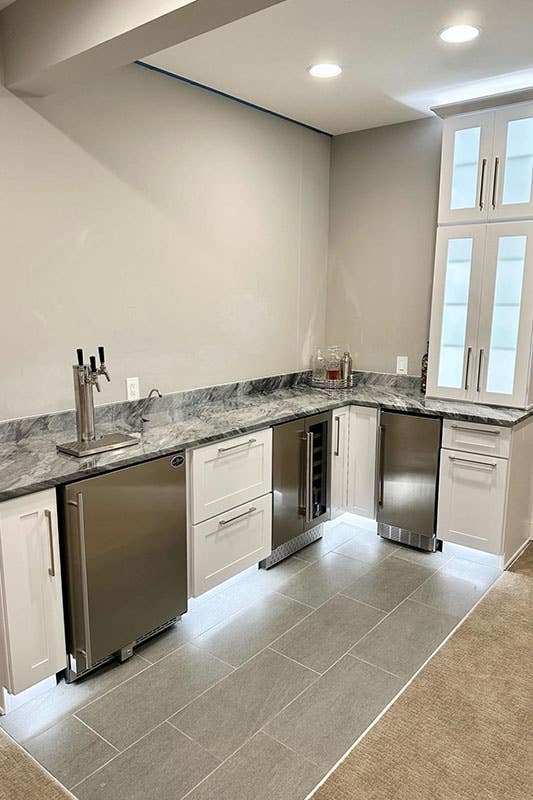 A kitchenette provides you with the convenience of having a mini kitchen in a compact space. It allows easy access to basic appliances and amenities, such as a refrigerator, microwave, sink, and stovetop, making it effortless to prepare quick meals, snacks, or beverages without the need to go to a separate kitchen.
Basement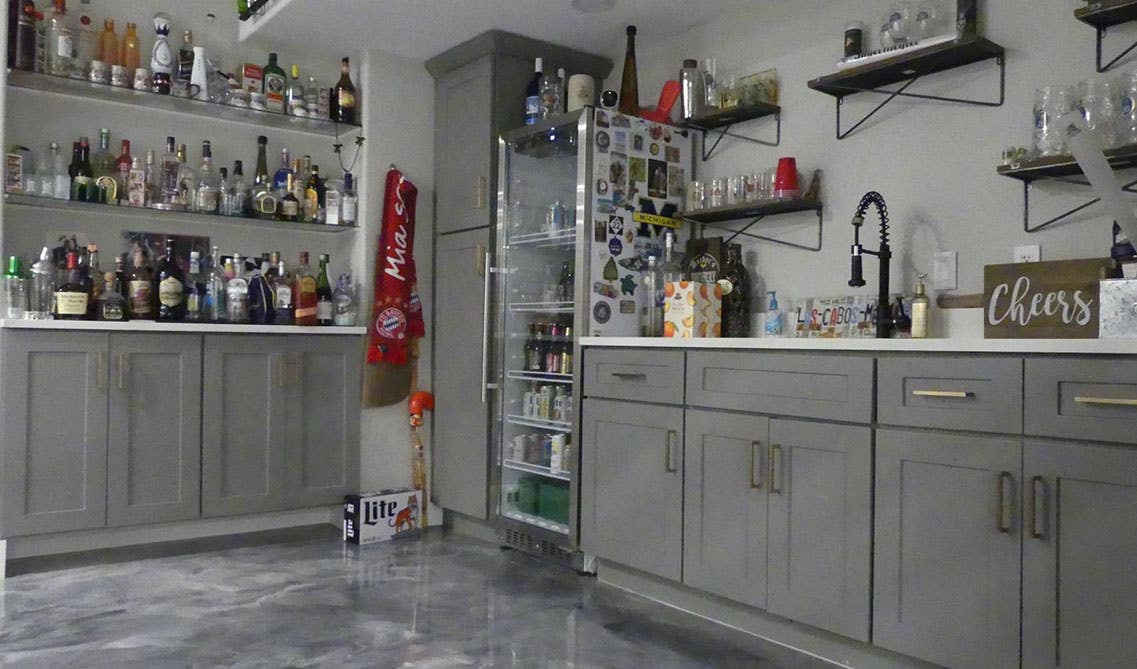 Clutter can quickly accumulate in a basement, making it challenging to find and retrieve items when needed. Cabinets help in decluttering the space by providing designated storage compartments. You can categorize and organize your belongings within the cabinets, keeping the basement tidy and free from a haphazard mess. This makes it easier to locate and retrieve items whenever necessary. By integrating cabinets, you can transform your basement into a well-organized and versatile area that meets your storage needs and enhances the overall functionality of your home.
Living Room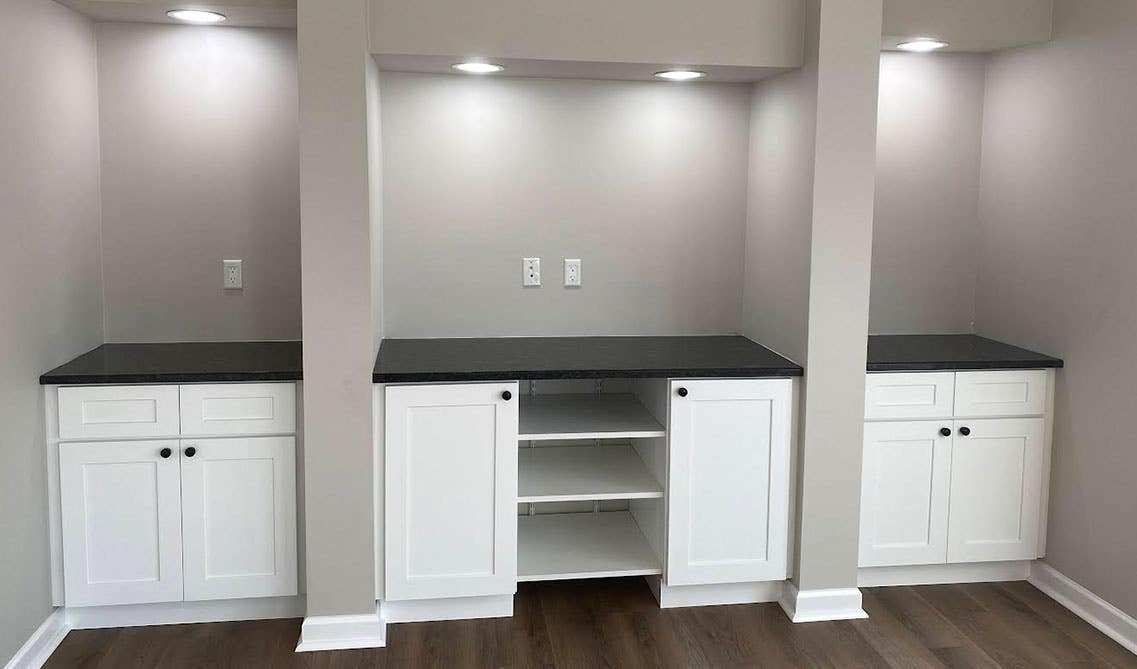 Living room cabinets provide valuable storage space to keep your belongings neatly organized. You can store various items such as books, magazines, DVDs, board games, electronic devices, and other miscellaneous items. Cabinets help reduce clutter and create a clean and tidy living environment. Living room cabinets come in a variety of designs, materials, and finishes, allowing you to choose options that match your interior decor and personal style. They can be an attractive focal point in the room, enhancing the overall aesthetics and creating a cohesive look.
Conclusion
When it comes to creating an organized and clutter-free home, thinking beyond the traditional spaces for cabinetry can significantly enhance storage and functionality. Underrated spots such as the laundry room, entryway, home office, bedroom, and garage offer unique opportunities to incorporate cabinetry and optimize space utilization. By customizing the design and features of these cabinets to suit your specific needs, you can create a more efficient and aesthetically pleasing home. So, explore these underrated spots and discover the potential they hold for transforming your living spaces into well-organized and functional areas.