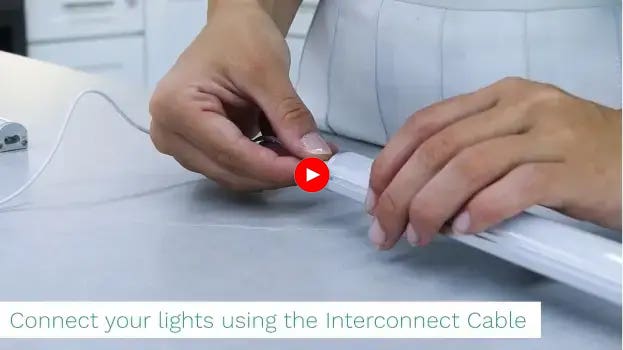 Cabinet Lighting Collection
22 products found
Lily Ann Cabinets is the one-stop shop for all of your kitchen cabinet needs. We have an extensive selection of kitchen cabinet lighting in all shapes, brightness, and sizes. Our LED lighting options for kitchen cabinets can be installed either above or underneath.
We also have all lengths of interconnect cables so no matter the size of your kitchen, these lights will be able to stretch all the way through it. If you want to buy cabinet lighting, Lily Ann is the place to get it from! Under cabinet lighting has made its way up the list of popular kitchen trends, and for good reasons.
Reasons to Buy Kitchen Cabinet Lighting
Under-shelf and cabinet lighting is useful for numerous reasons. When you are cooking, it provides a better lighted space, making the cooking process much easier. When it comes to looks, under cabinet lighting is very aesthetically pleasing when on. Installing these lights means that you will have a perfect, clear view of the countertop below. If you have countertops such as granite or quartz, it will illuminate them and only make them more stunning.
Sturdy Kitchen Cabinet Lighting
For duller countertops such as concrete, under cabinet lighting will brighten up the flatness of the countertops. This form of lighting when installed makes your kitchen look one step closer to a gourmet chef's kitchen, ready for a magazine cover. Therefore, buy cabinet lighting for your kitchen cabinets today, and experience them for yourselves!