Kitchen Remodel Cost Estimator
Are you looking to price out your upcoming kitchen remodel? Lily Ann Cabinets' kitchen remodel cost estimator is exactly what you need - we're here to answer your questions about the expenses of a kitchen remodel. Using a kitchen cost estimator can help you get one step ahead on your kitchen remodel planning. In a few simple steps, you will have an accurate estimate on the cost of your kitchen remodel!
Kitchen Cabinet Budget Planner
1M

2M

3M

4M

5M

6M

7M

8M

9M

10M
5%

6%

7%

8%

9%

10%

11%

12%

13%

14%

15%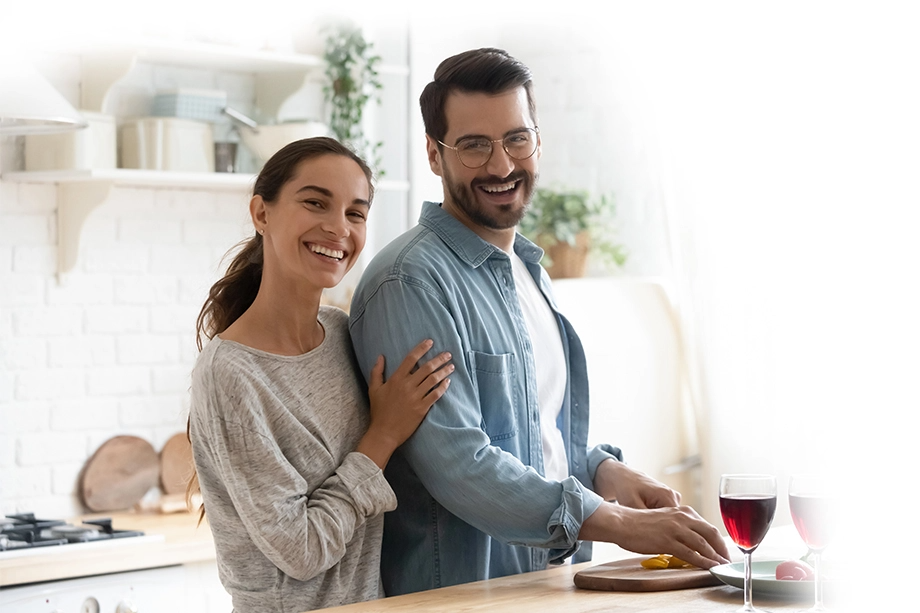 Cabinet Cost Calculator
When using the kitchen remodel cost estimator, you will first need to pick what kind of project you are planning. After you make your selection, you will then get the chance to choose what type of RTA kitchen cabinets that you are planning on using in your remodel, then choose the shape of your kitchen. This includes L-shaped, U-shaped, single wall, and galley-style kitchen configurations. Once the shape is selected, you have to input your kitchen measurements such as wall lengths and heights, and decide whether or not your kitchen remodel will include a kitchen island.
After we get through the basics of a kitchen renovation such as the measurements and layout, it's time for the fun part: design options. This is where you get to choose upgrades that you would like to include in your remodel. These upgrades range from low, medium, and high, with low being the cheapest upgrades and high being the most expensive. For example, upgrades that coincide with the highest option include full cabinet lighting, stacked upper cabinets for additional storage, premium moldings, a wood range hood, and more. Like all spaces in a home, storage is extremely important. The next options in the kitchen cost calculator are storage solutions that range from basic (cheapest), upgraded, and premium (most expensive) storage packages. Storage packages may include wastebasket pullouts, roll trays, pots and pan storage, and container organizers. Countertops are the next option to be calculated, with the choices ranging from laminate up to quartz and ultra-compact materials.
That's it! You will have your approximate kitchen remodel cost and be ready to start renovating in no time. Not only does this function allow you to estimate how much your kitchen remodel will cost you, but it also gives you recommendations on the final look of your kitchen remodel based on the options you chose. These recommendations can be highly useful if you are still unsure of how you want your kitchen to look once it's complete, and make the whole process even easier.