Craftsman Lily Green Shaker Kitchen Cabinets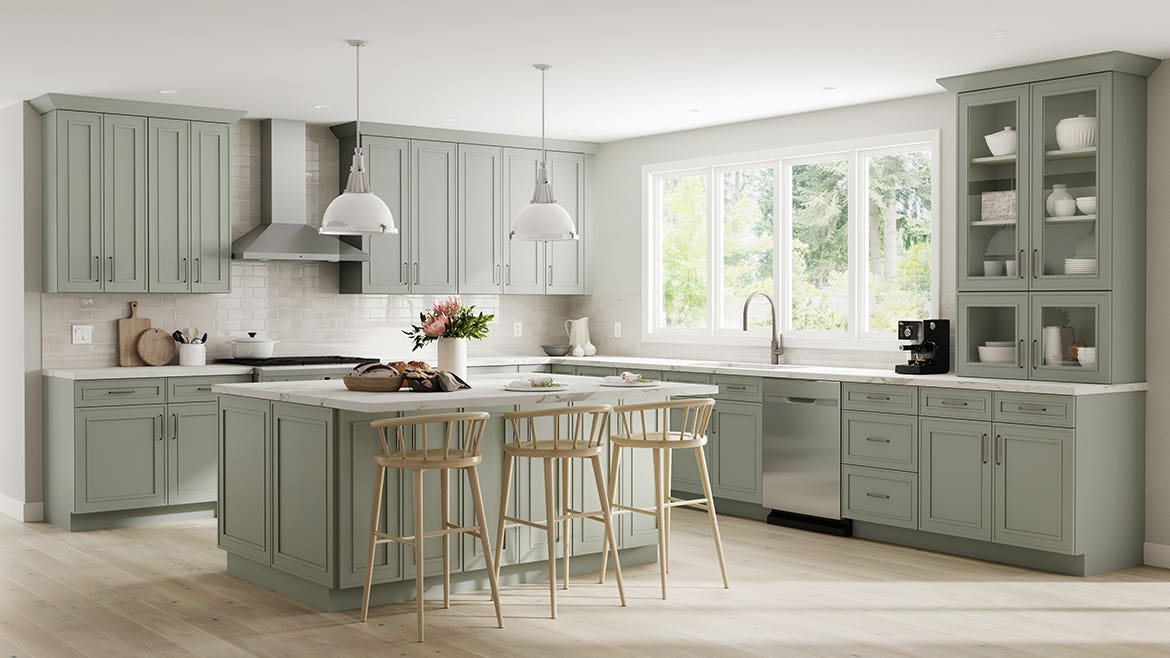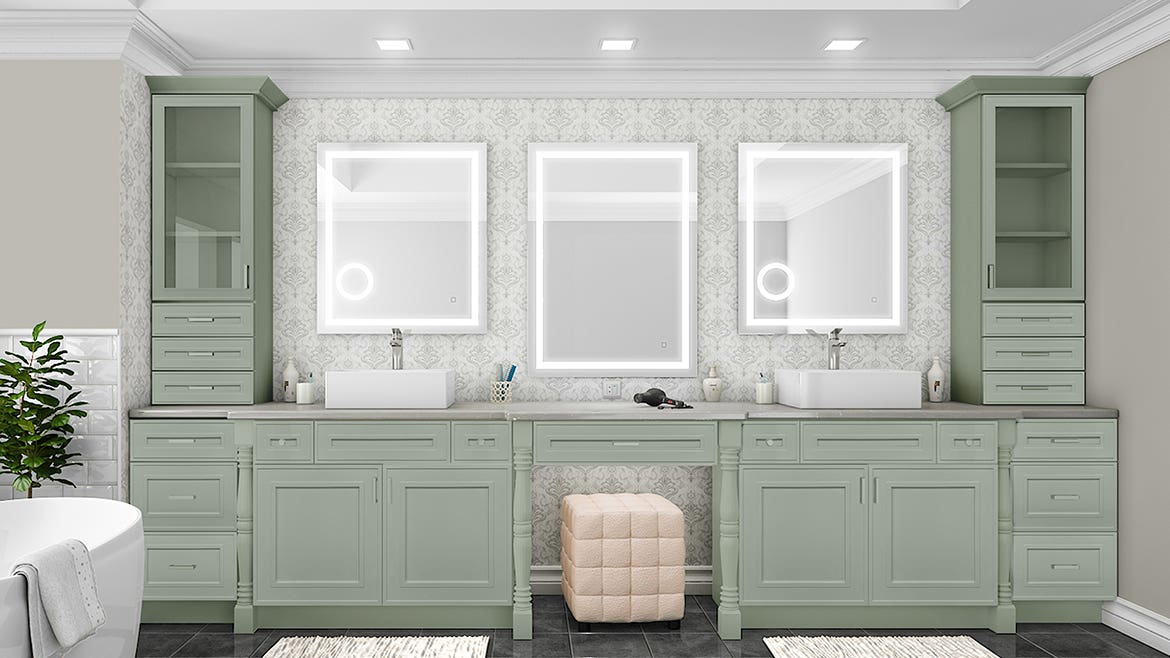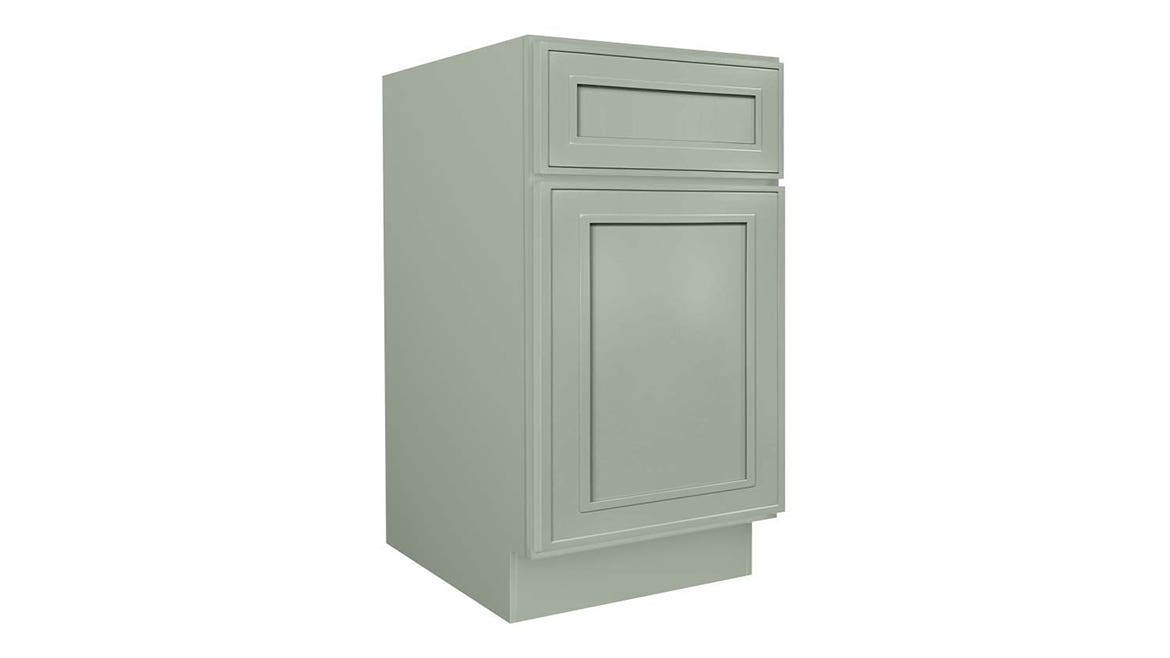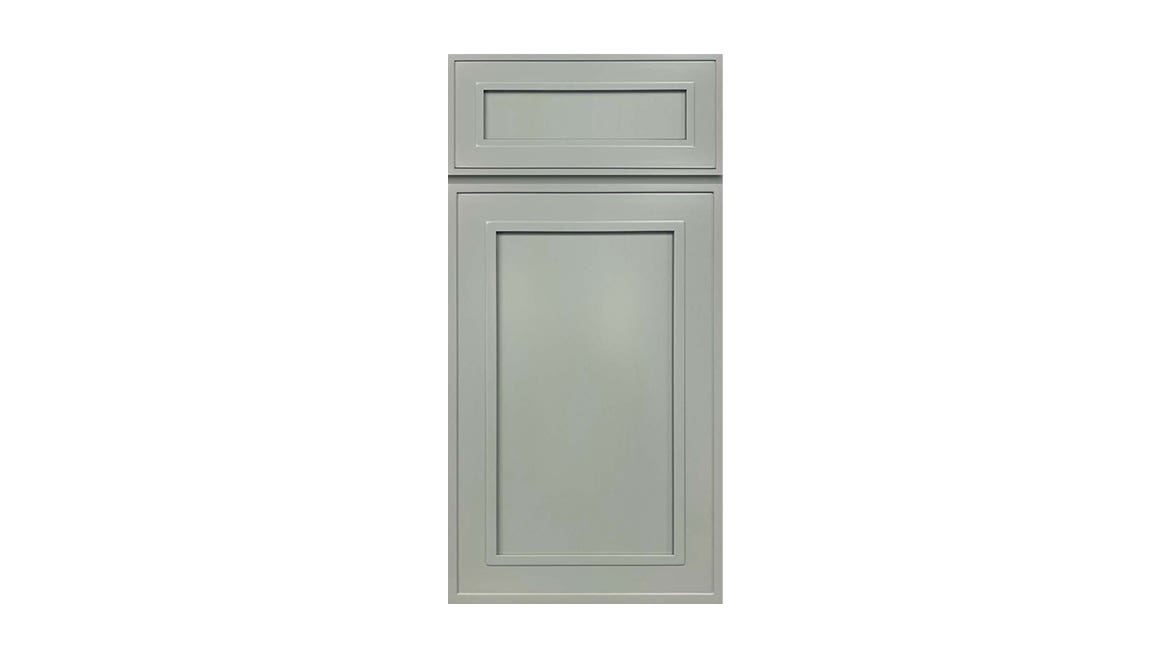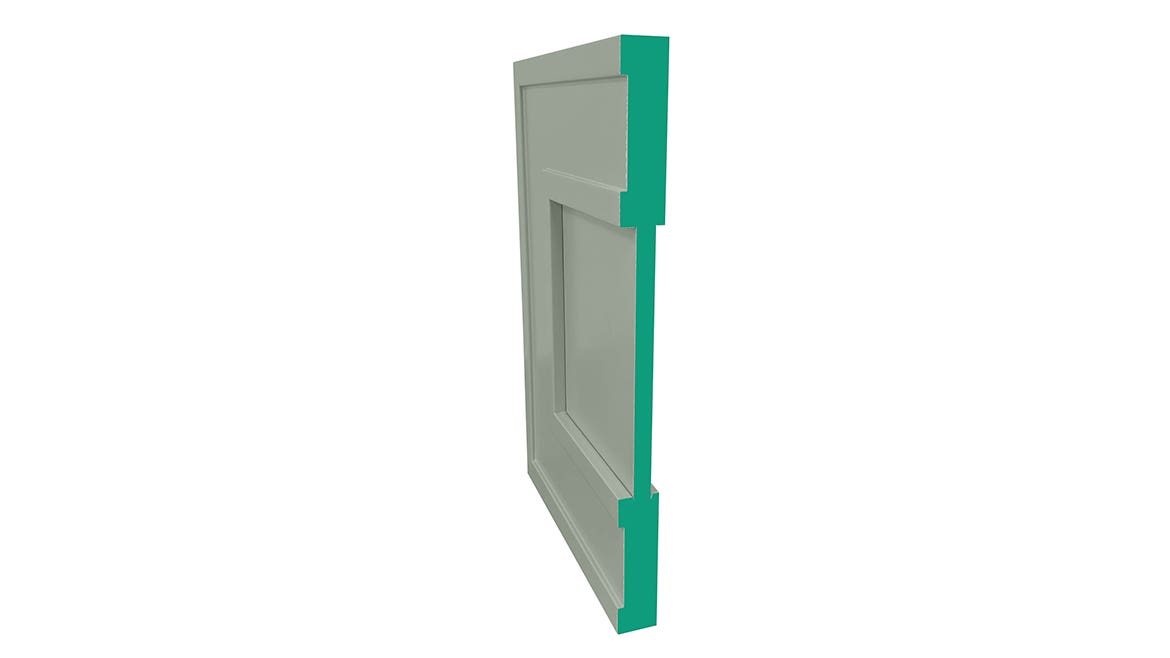 Wood Species:

Birch

Door Style:

Full Overlay, Flat Panel (Full Engineered Door)

Box Construction:

1/2" Solid Plywood (Birch)

Drawer Glide:

Full Extension, Soft Close Under-Mount

Drawer Head:

5-Piece, Full Engineered Drawer Head (Matches Door)

Drawer Construction:

5/8" Dovetailed Solid Wood

Hinge:

Soft Close Adjustable

Cabinet Interior:

Natural Wood Veneer, UV Coated

Cabinet Exterior:

Matches Door Finish

Assembly Method:

Sliding Dovetail

Delivery:

1-21 Business Days
Premium Green Shaker Cabinets for Your Kitchen
Our Craftsman Lily Green cabinet line is inspired by the classic Craftsman architectural style, known for its simplicity, clean lines, and attention to detail. The Craftsman style is the most popular exterior construction style in America, and now Lily Ann Cabinets is bringing it into the kitchen! With a sleek green finish that pairs beautifully with natural wood accents, these cabinets are designed to offer a timeless and stylish look. With their high-quality construction, HDF door to ensure longevity, and affordable price point, the Craftsman Lily Green is a great choice for homeowners looking to bring the charm of the Craftsman style into the heart of their home.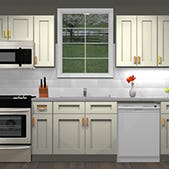 10X10 Kitchen

Available Starting October 31, 2023.
You Save:
$10,444.82
(75 %)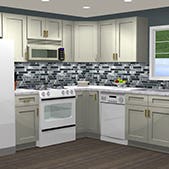 10 Foot Run

Available Starting October 31, 2023.
You Save:
$5,466.98
(75 %)
Watch & Learn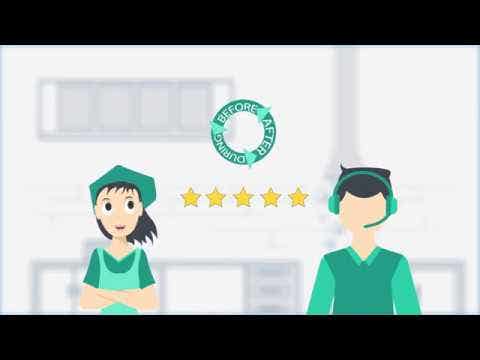 How It Works
FREE Sample - Craftsman Lily Green Shaker
$0.00
$9.99
You save:
$9.99 (100% off)
Craftsman Lily Green Shaker Kitchen Cabinets Collection