Charleston Toffee Kitchen Cabinets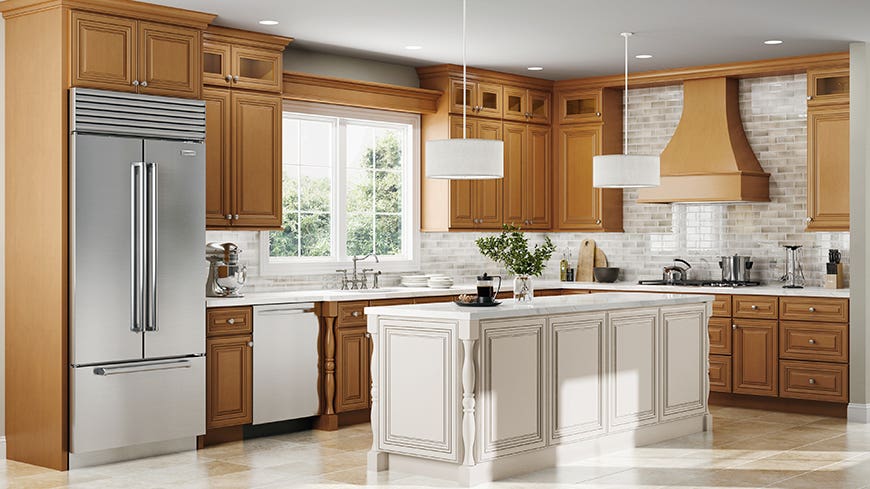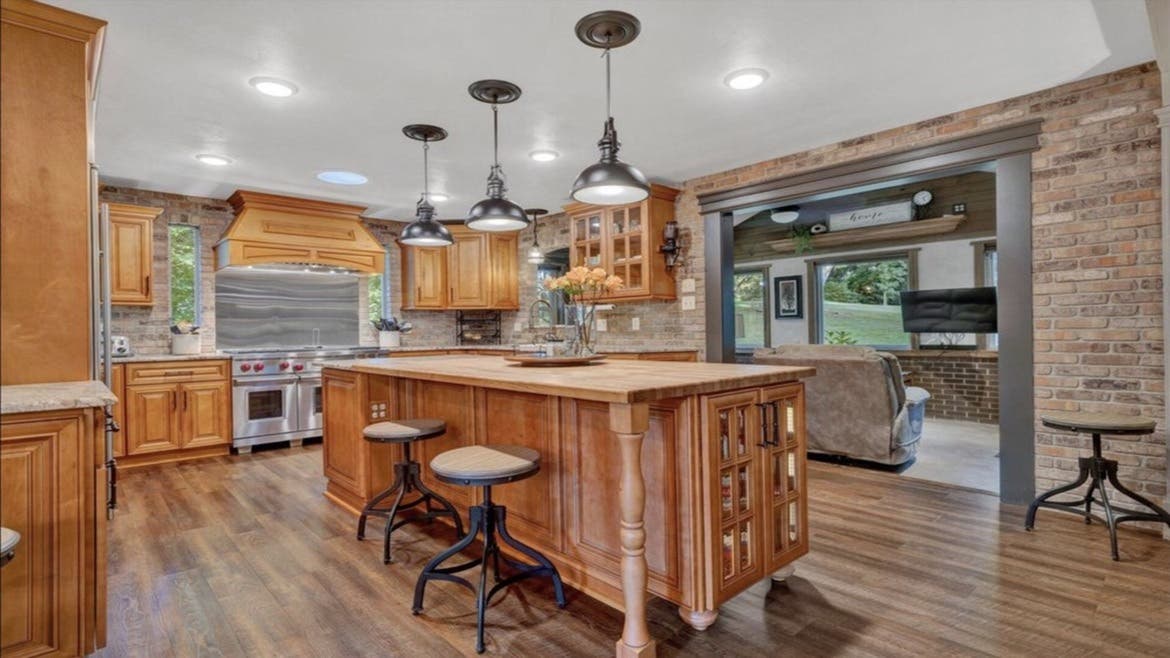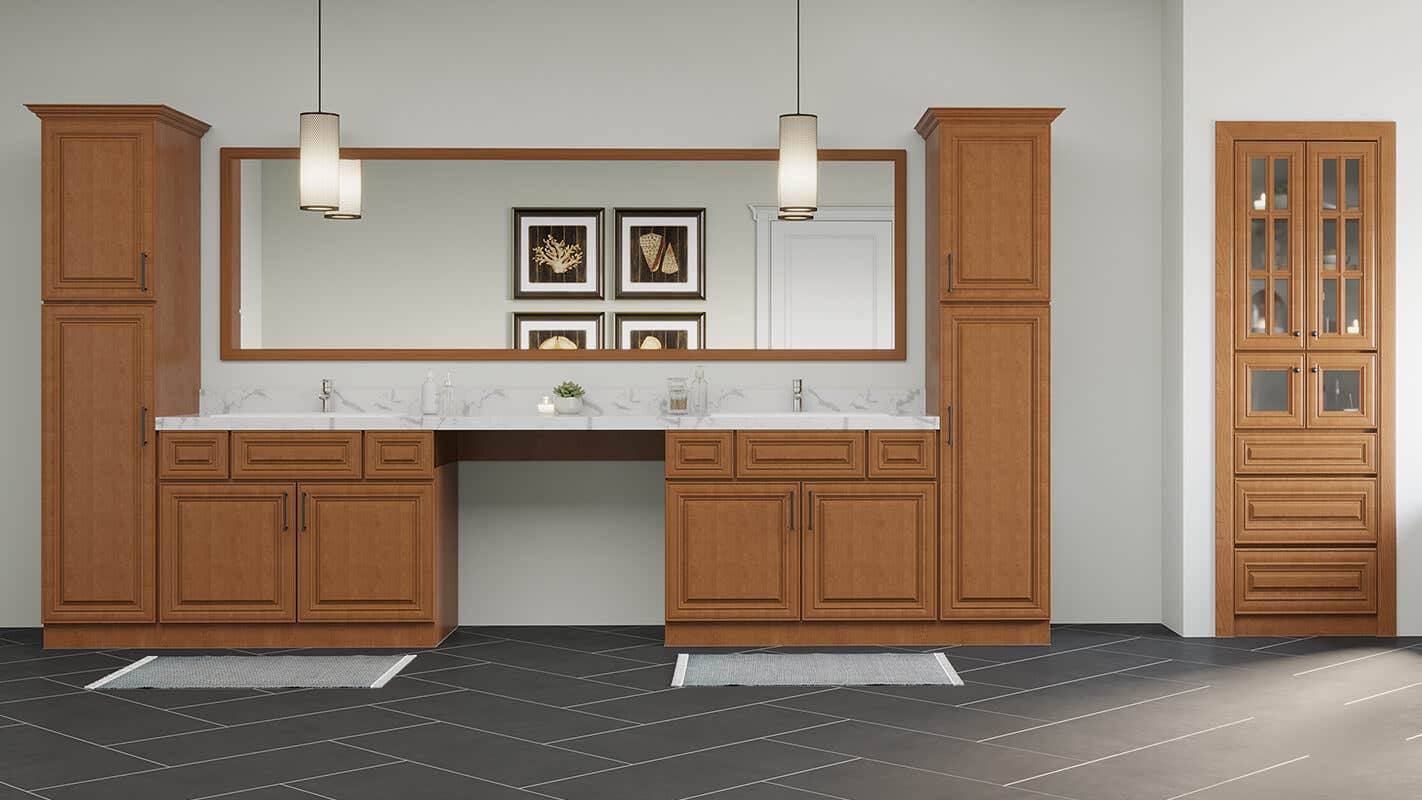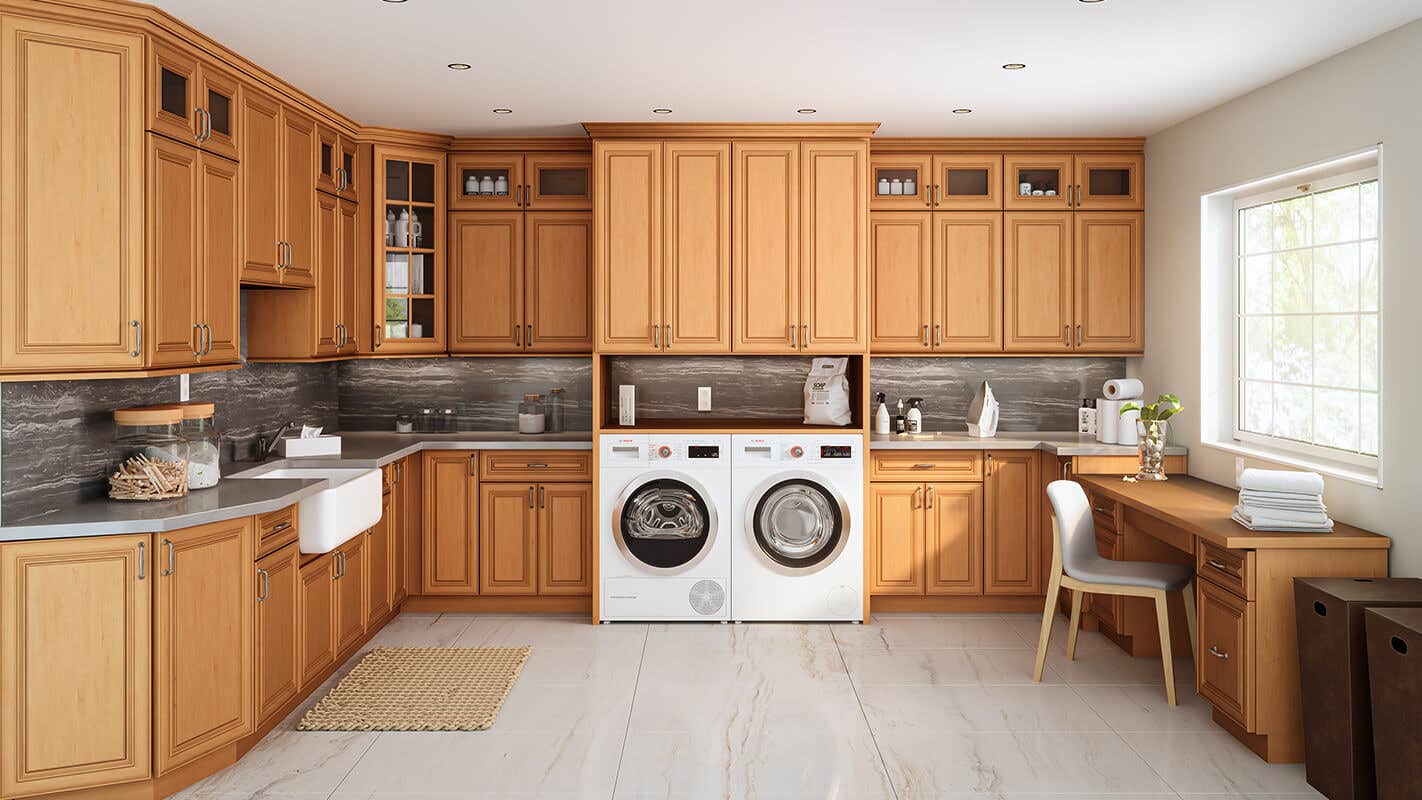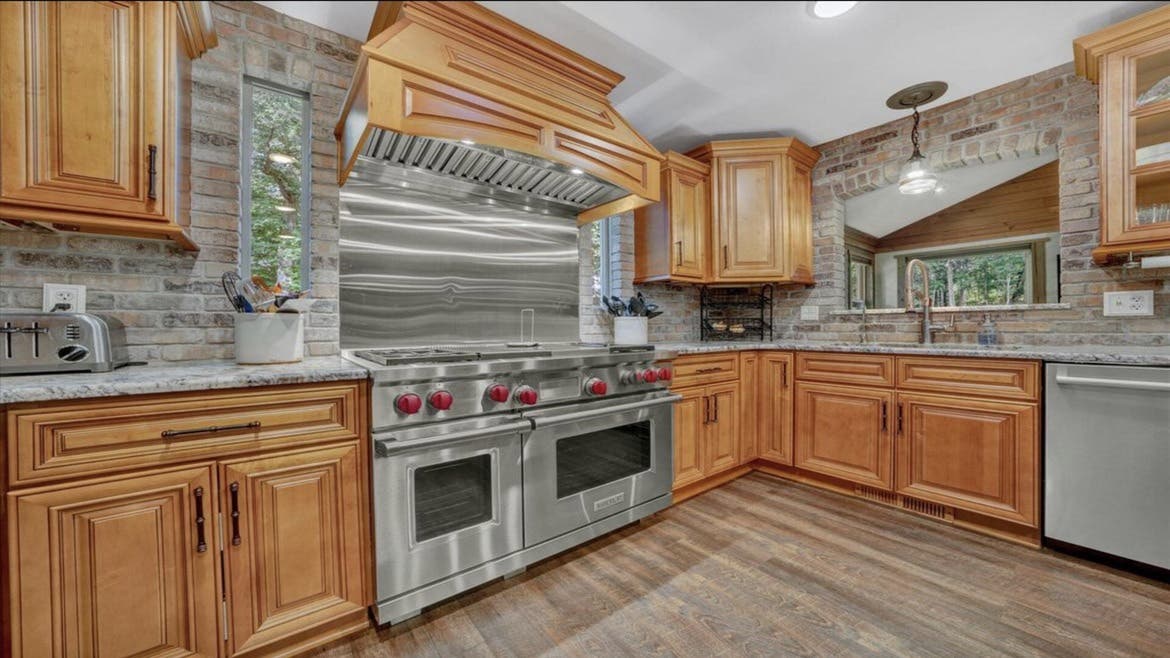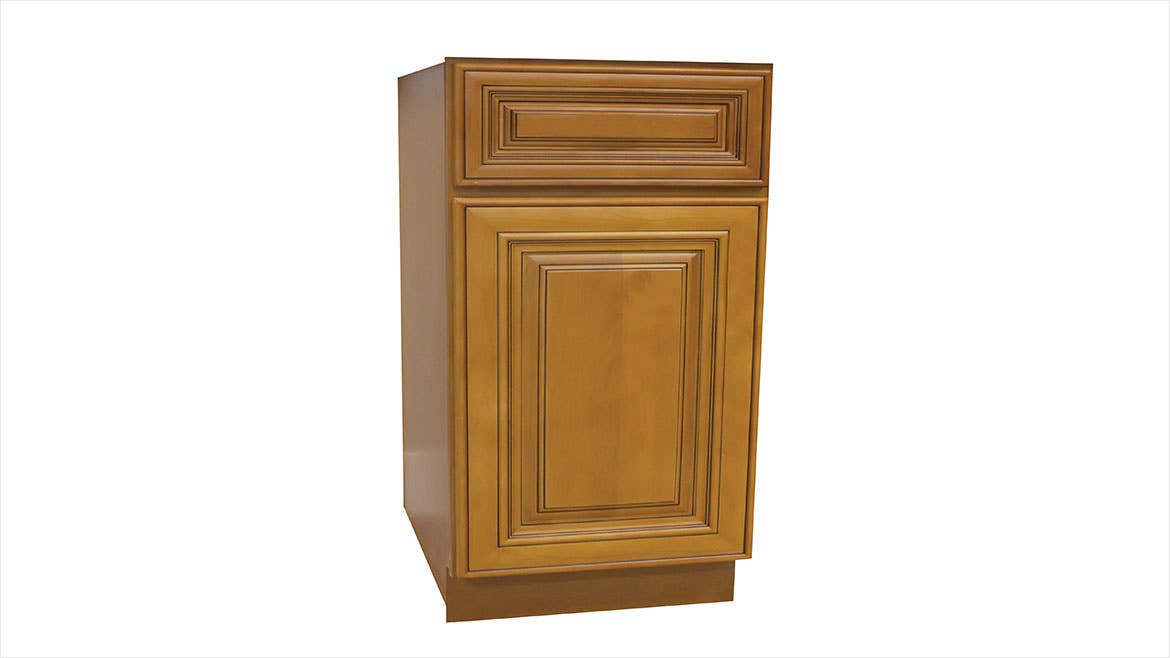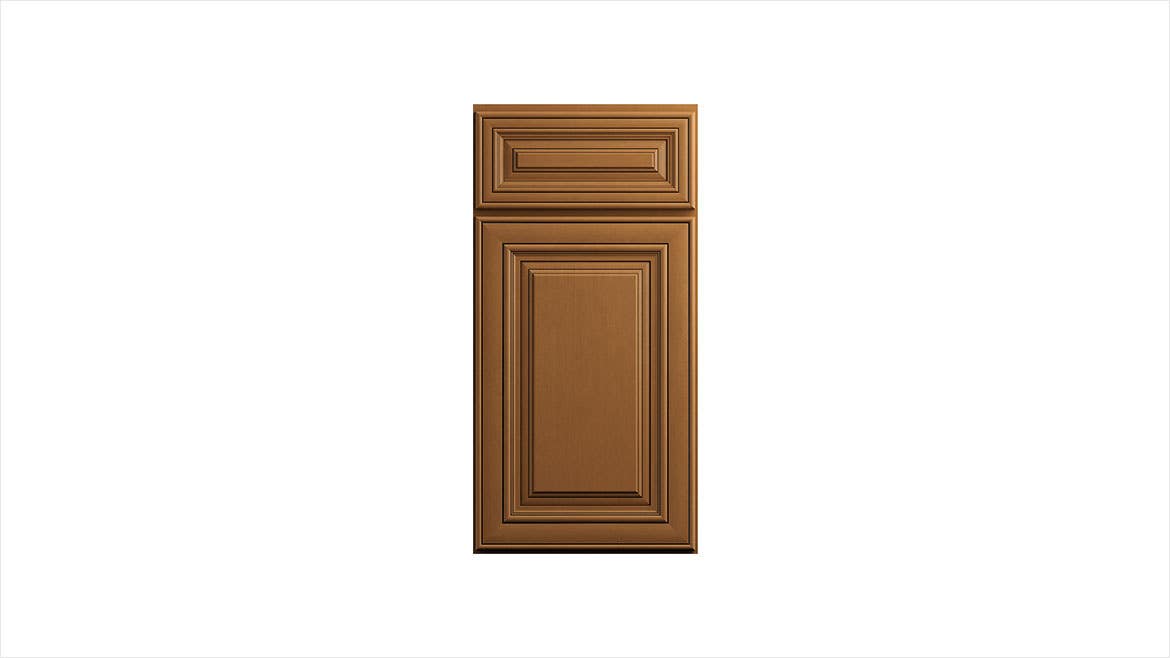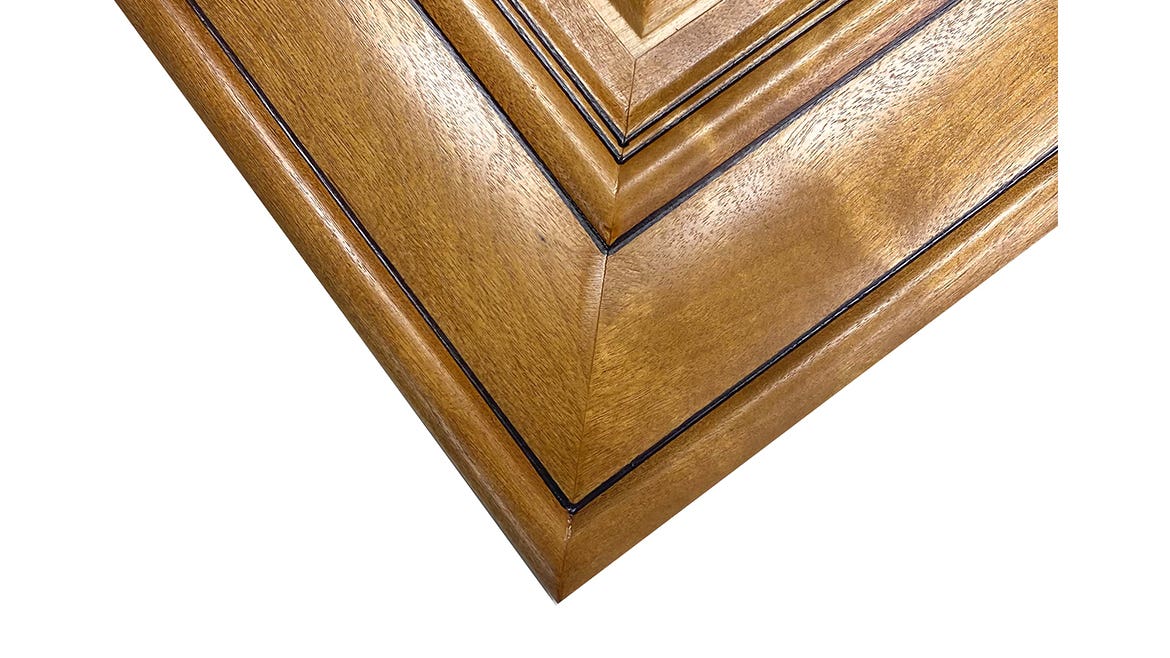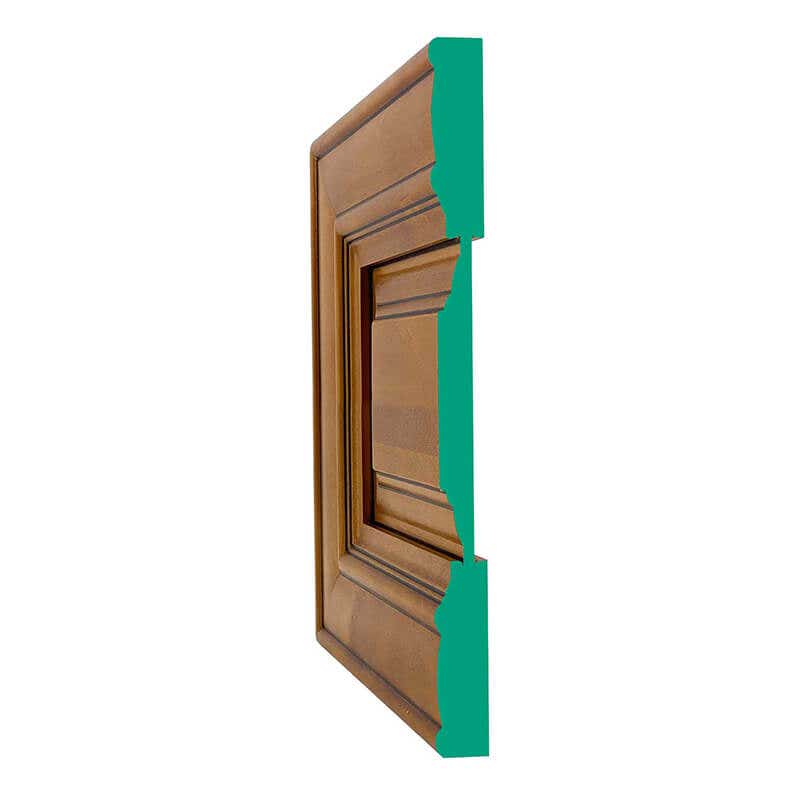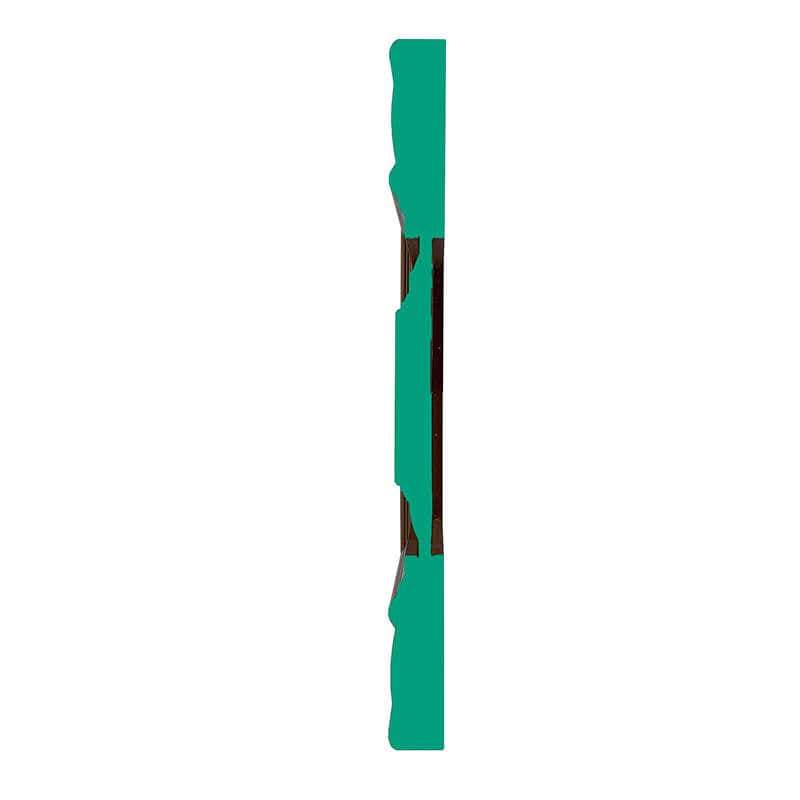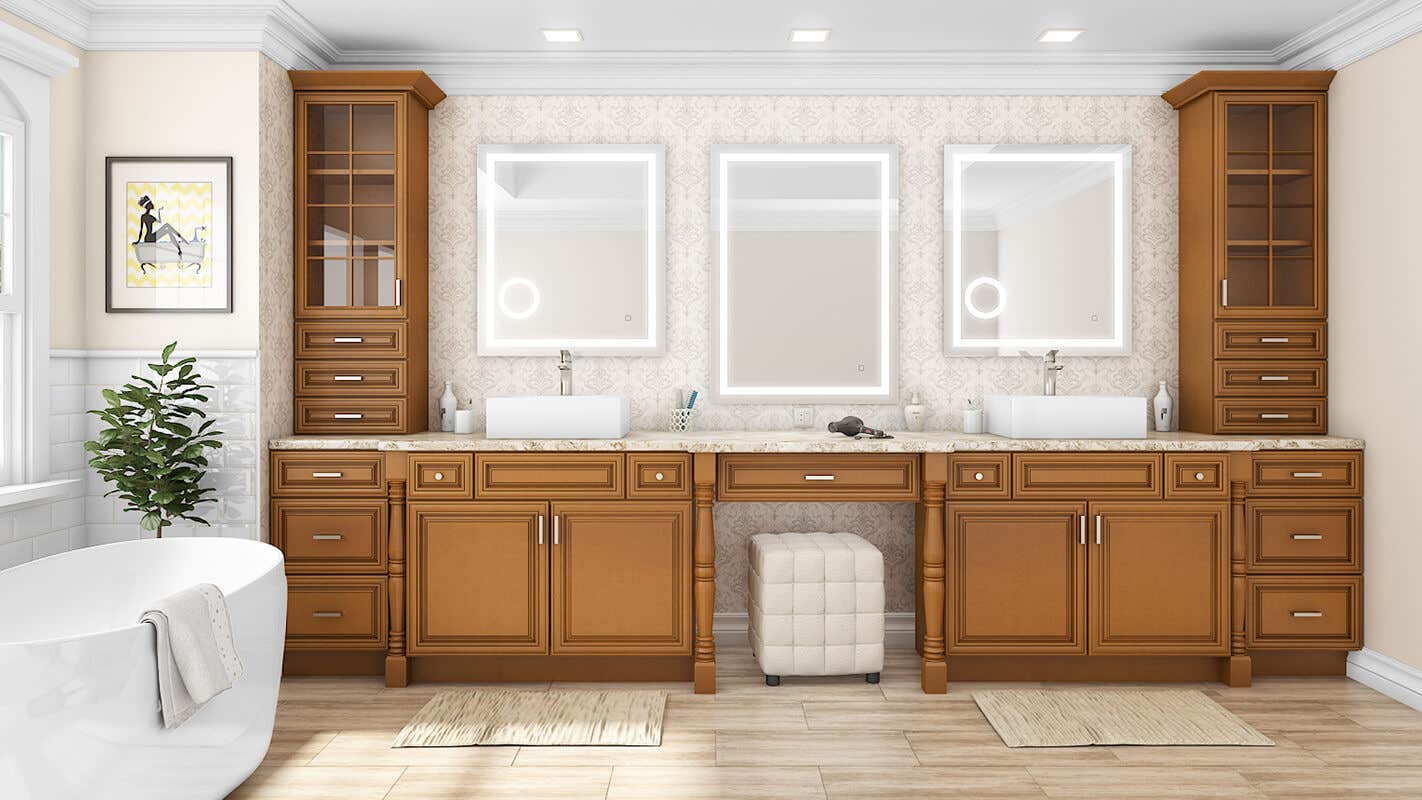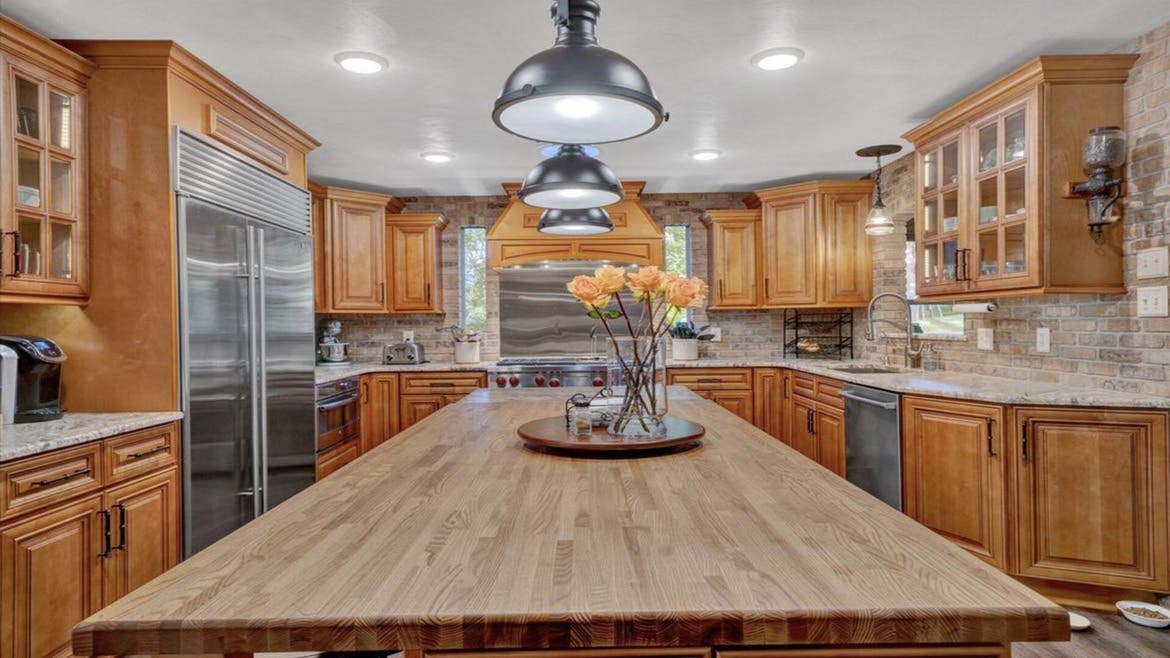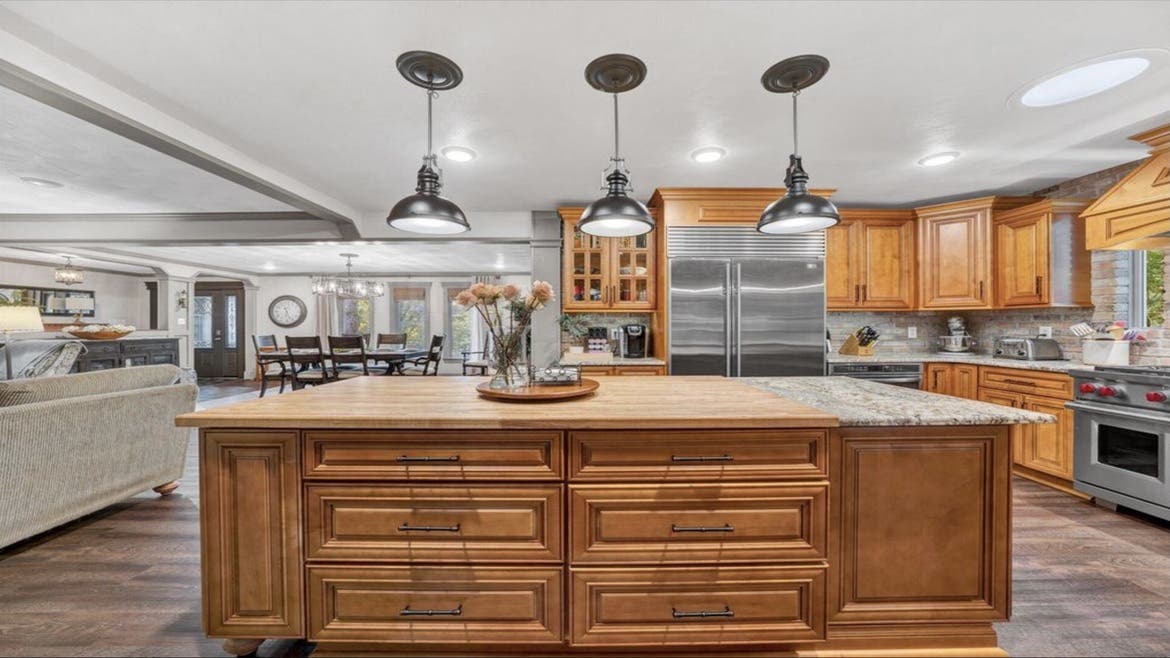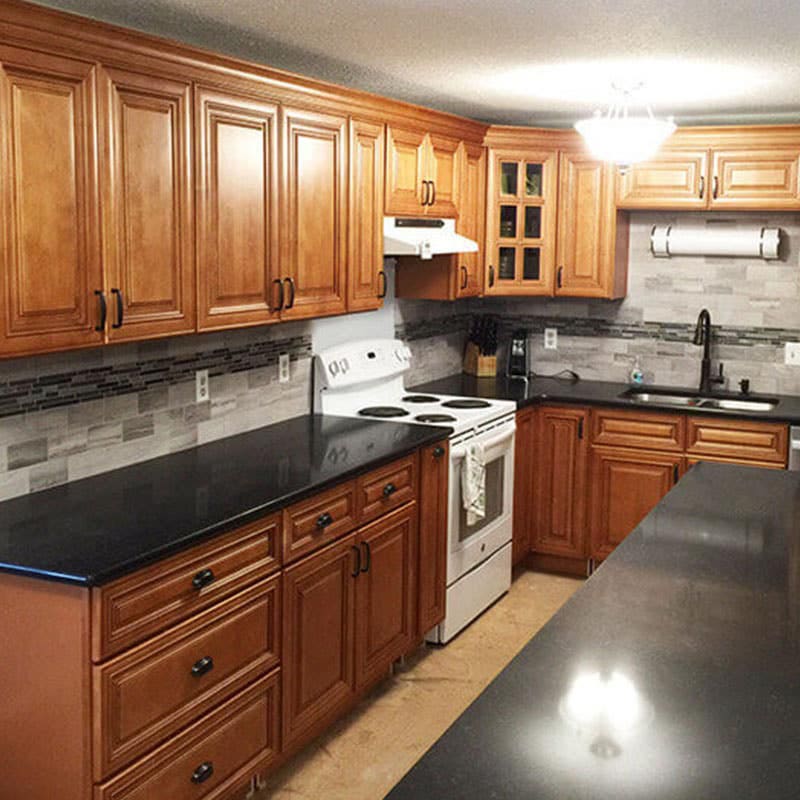 Wood Species:

Birch

Door Style:

Solid Wood Full Overlay, Raised Panel with Glazing

Box Construction:

1/2" Solid Plywood (Birch)

Drawer Glide:

Full Extension, Soft Close Under-Mount

Drawer Head:

Solid Wood, 5-Piece (Matches Door)

Drawer Construction:

5/8" Dovetailed Solid Wood

Hinge:

Soft Close Adjustable

Cabinet Interior:

Natural Wood Veneer, UV Coated

Cabinet Exterior:

Matches Door Finish

Assembly Method:

Sliding Dovetail

Delivery:

1-21 Business Days
Charleston Toffee Kitchen Cabinets
Like the Charleston namesake, our toffee maple cabinets provide a look of elegance and charm. These Charleston Toffee Cabinets are built with unique construction and detailed craftsmanship with a refining touch that will make any kitchen more inviting. No matter your affinity for design and style, our RTA toffee kitchen cabinets looks great in any space.
Easy-to-Assemble, Professional Quality Toffee Cabinets
We use an innovative dovetail assembly process with all of our toffee cabinets and the rest of our RTA cabinets that rival our competitors. Our toffee kitchen cabinets are faster and easier to assemble and have no visible clips for a custom cabinet finish.
One of the reasons our Charleston Toffee cabinets are such a sweet story of success is their unparalleled finish. They are hand-stained in a rich caramel color, including the sides, which many RTA stores leave unfinished. Then a beautiful chocolate glaze is hand-applied. The artful staining and glazing is part of a unique 12-step finishing process that results in higher quality and better protection than the standard six to nine layers most manufacturers apply. If you're still not sure if these cabinets are right for you, check out our kitchen cabinet buying guide.
These toffee cabinets feature five-piece mitered doors that are full overlays made of solid wood. They include raised trim accents and six-way adjustable soft-closing hinges.The shelves on our Charleston Toffee cabinets provide up to 50 percent more storage space compared to standard kitchen cabinet shelves with one-half dept The drawer heads are also a five-piece mitered construction of maple, making them our most popular maple cabinets.
Expert Design and Customer Service for Toffee Cabinets
It's easy to see why our Charleston Toffee cabinets are one of the most popular styles of kitchen cabinets. They combine strength with beauty, utilize innovative construction, incorporate skilled craftsmanship, and are backed by our experts.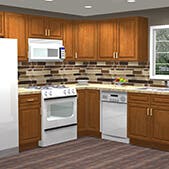 10X10 Kitchen

You Save:
$9,381.00
(75 %)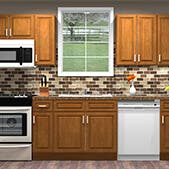 10 Foot Run

You Save:
$4,910.16
(75 %)
Watch & Learn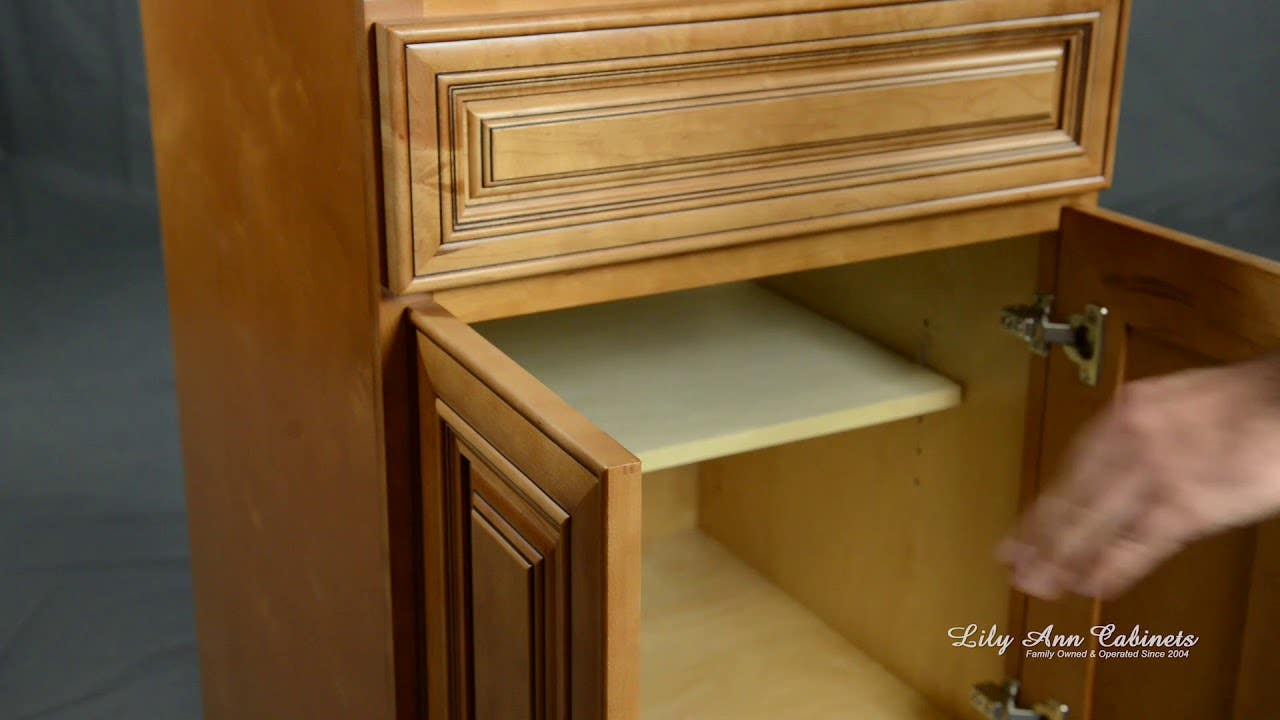 Charleston Toffee Cabinet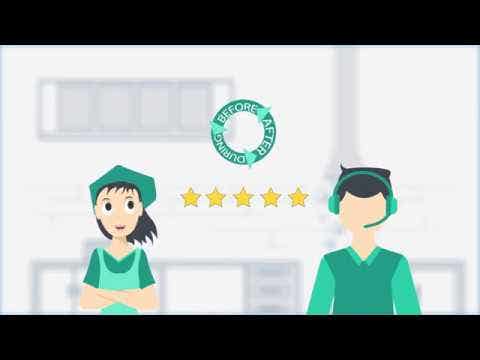 How It Works
FREE Sample - Charleston Toffee
$0.00
$9.99
You save:
$9.99 (100% off)
Charleston Toffee Kitchen Cabinets Collection