Bristol Linen White Kitchen Cabinets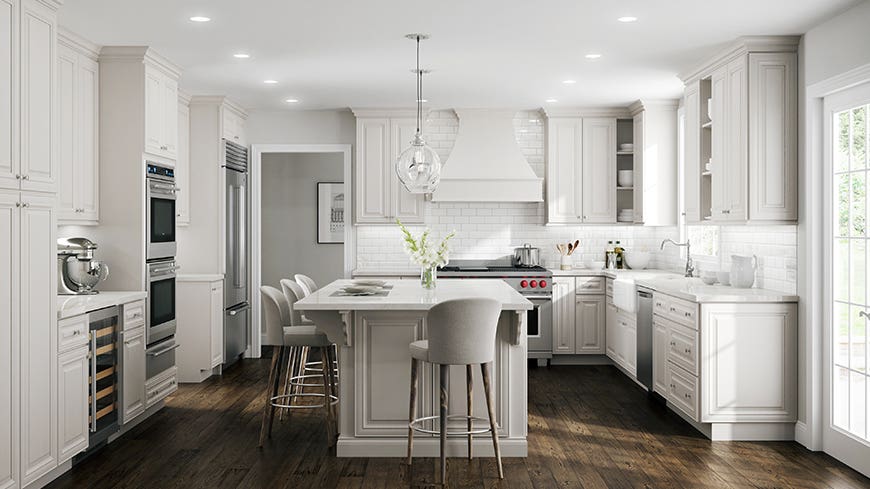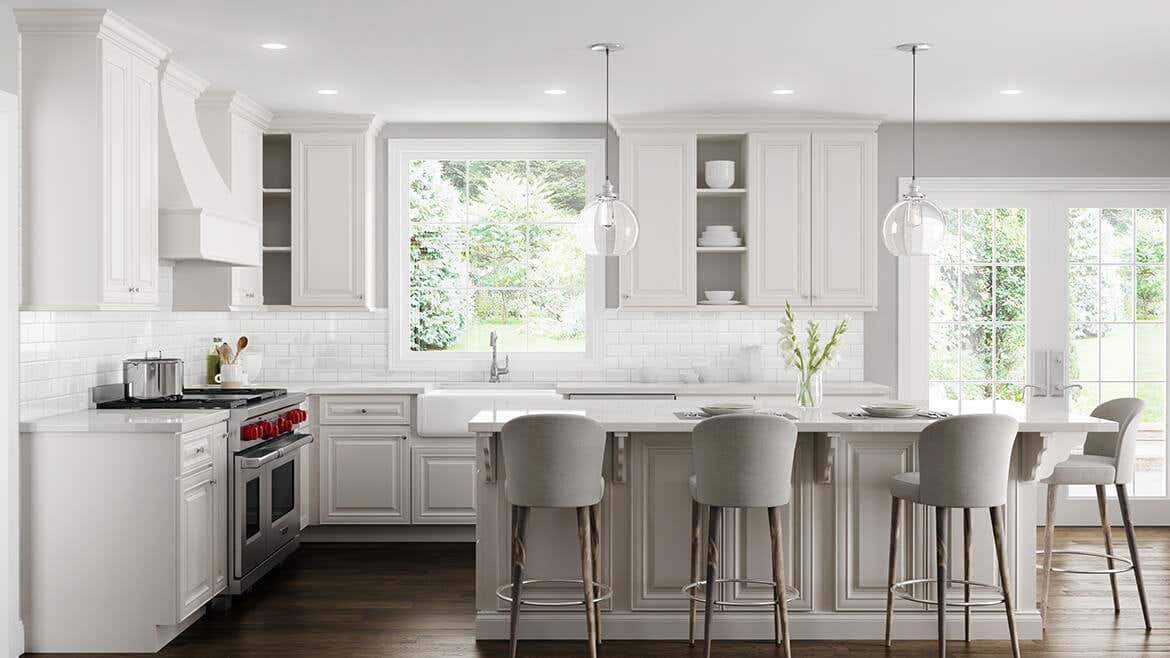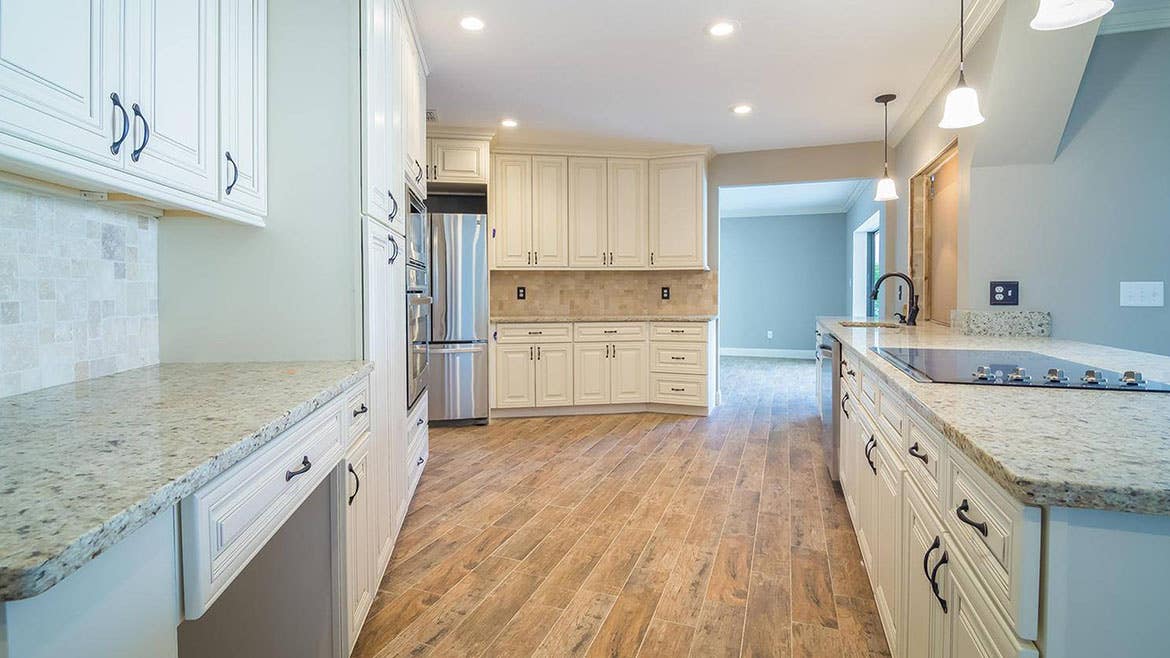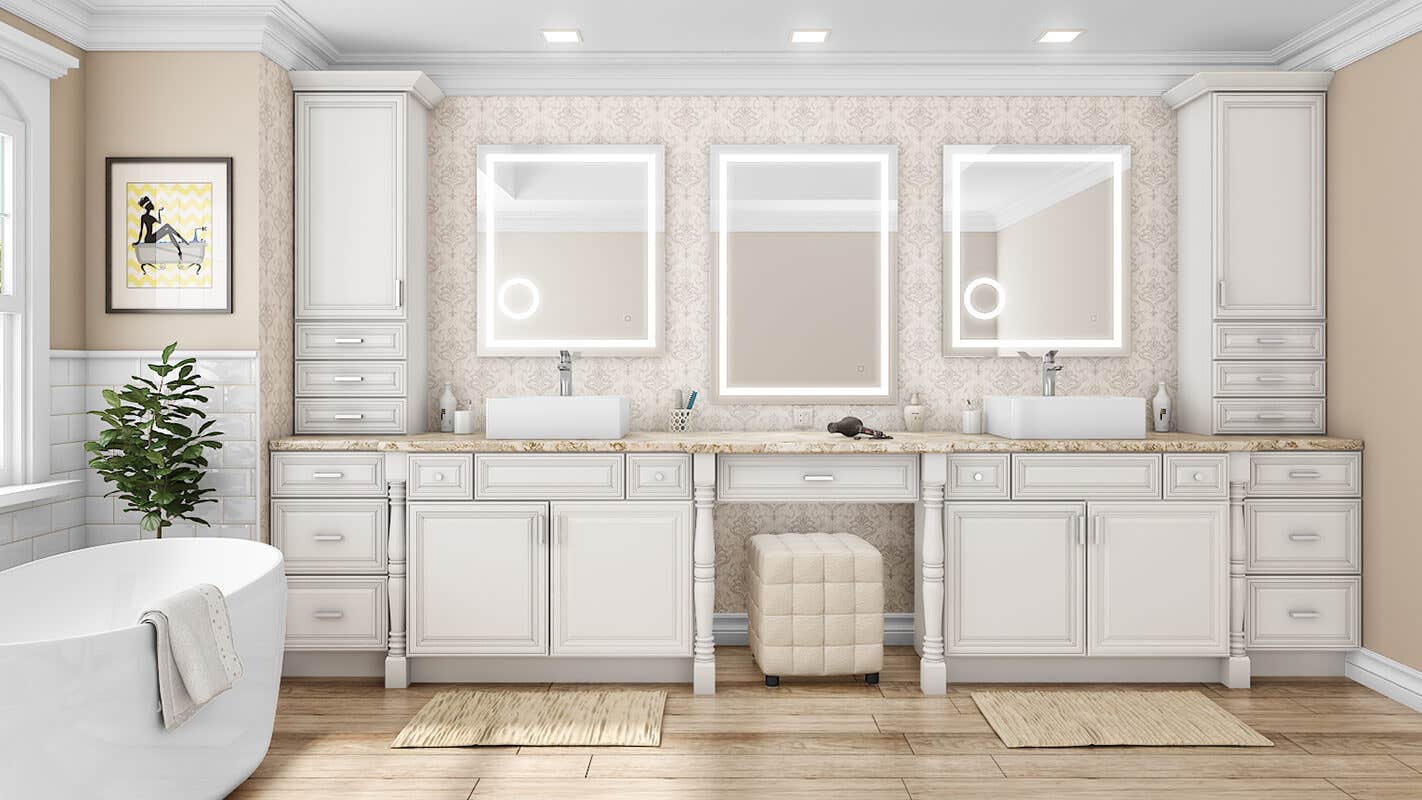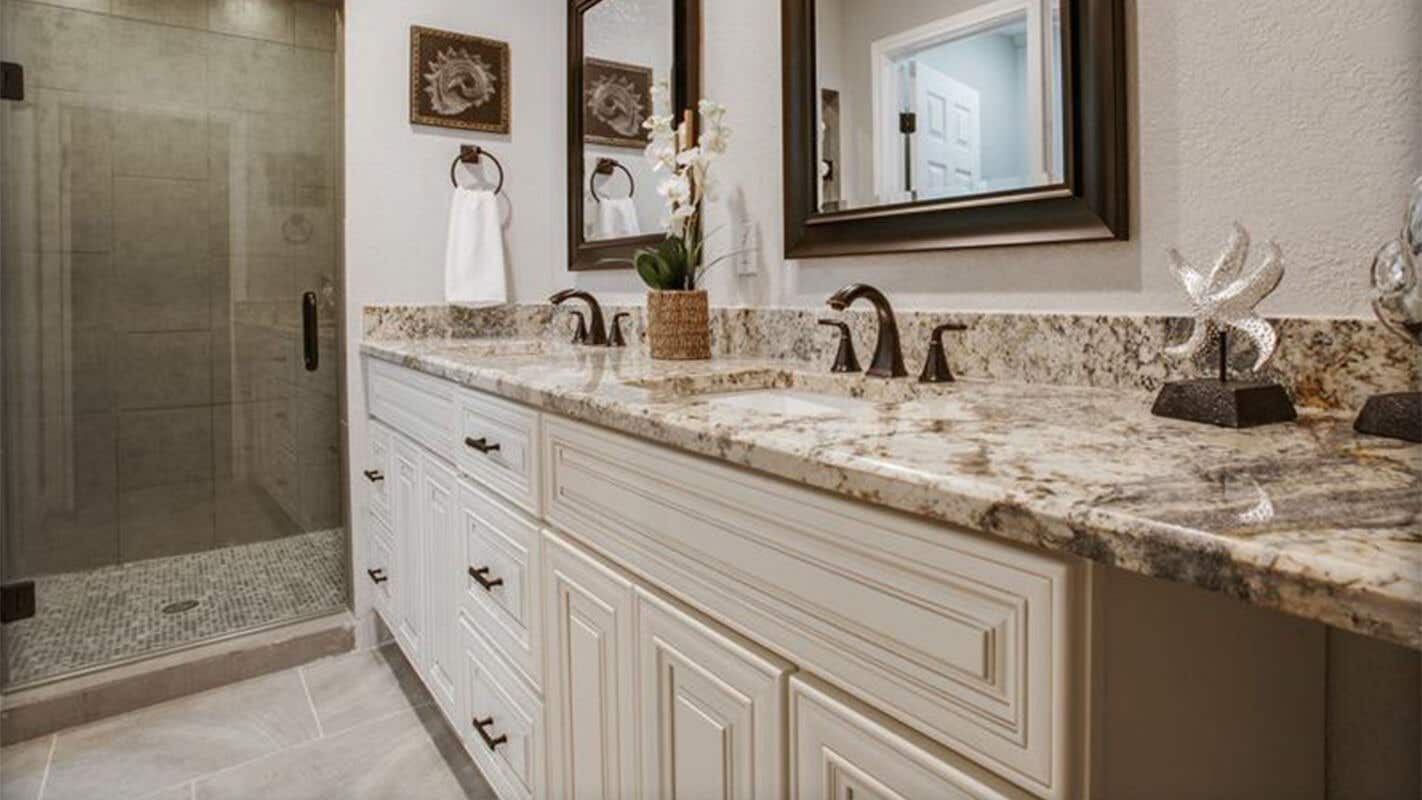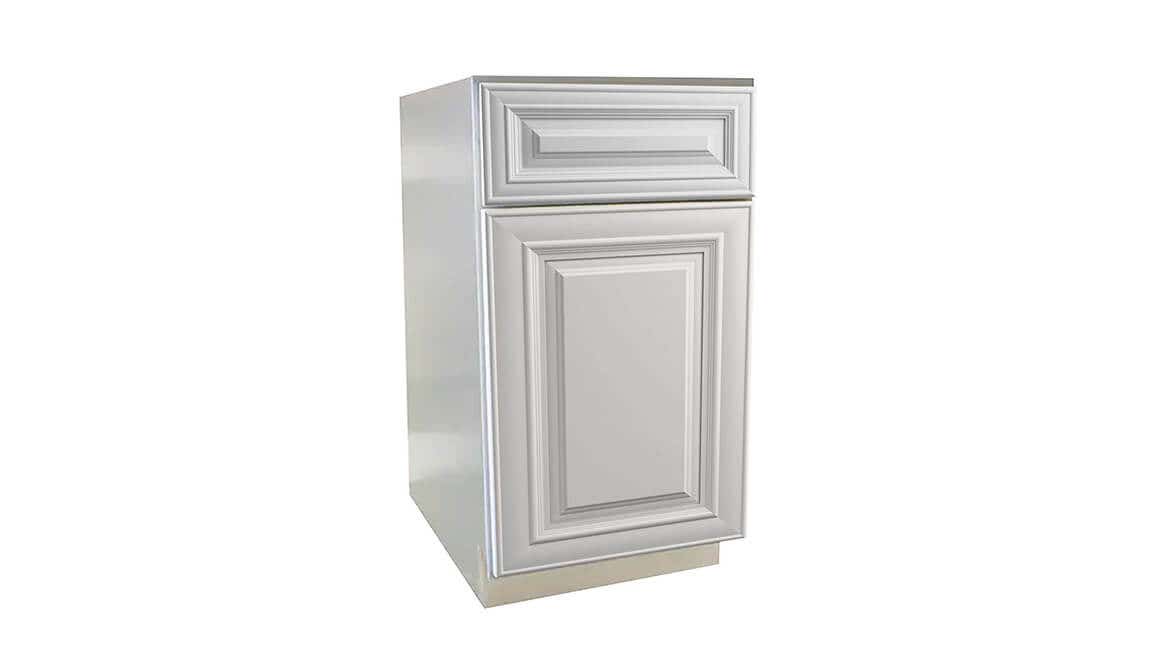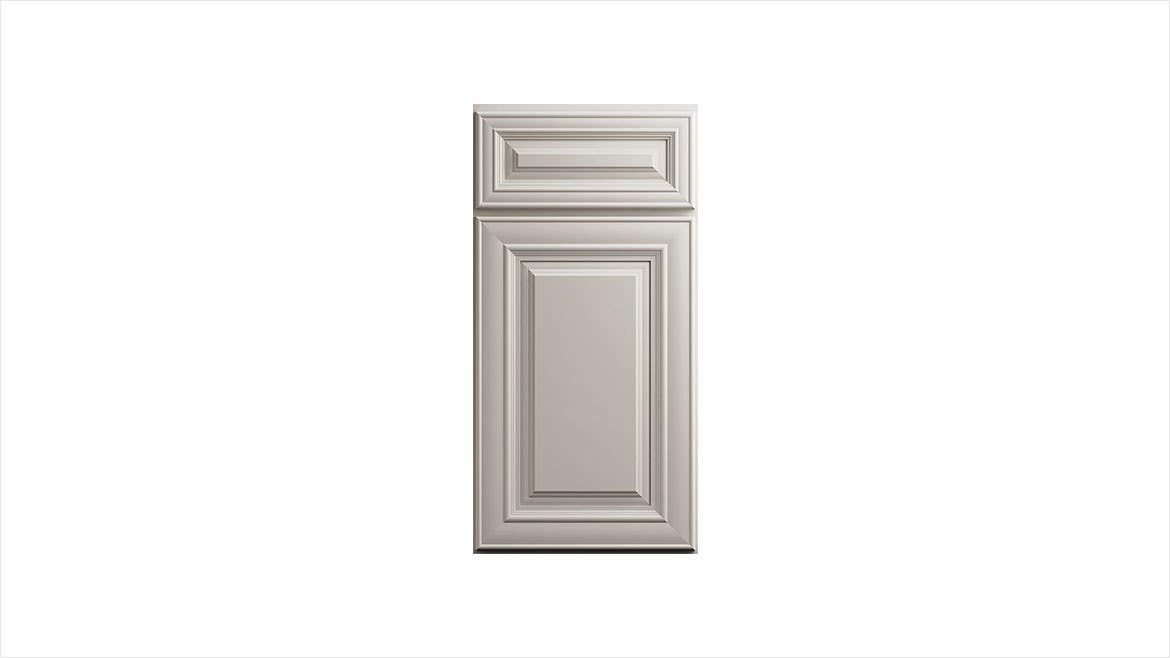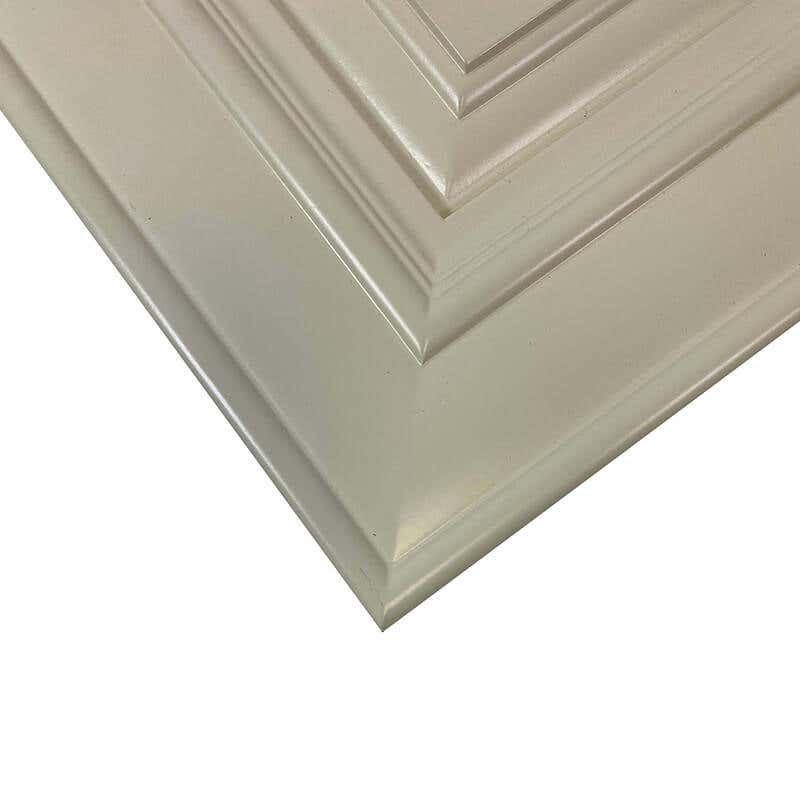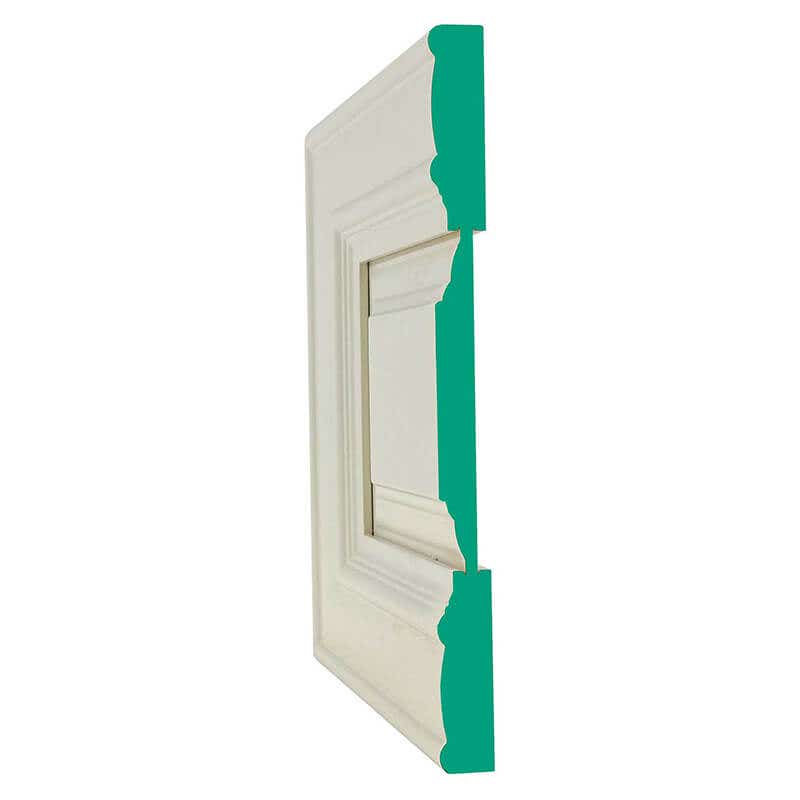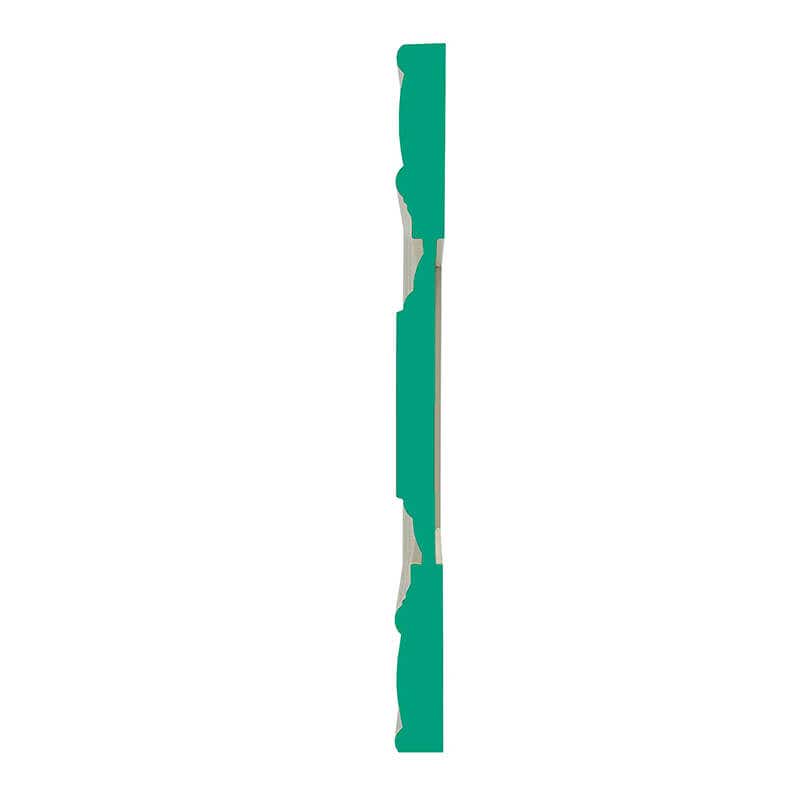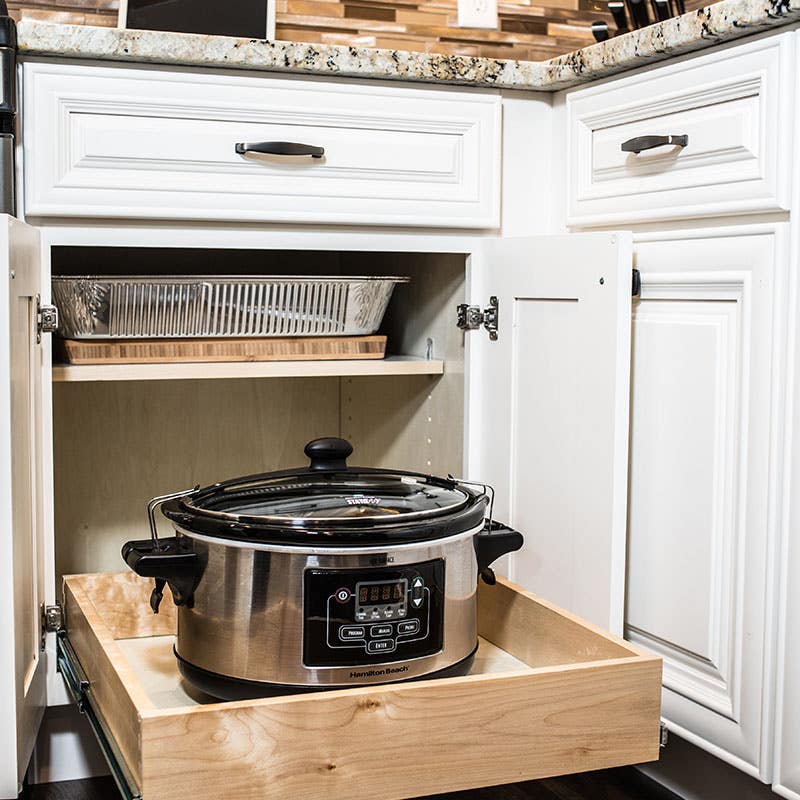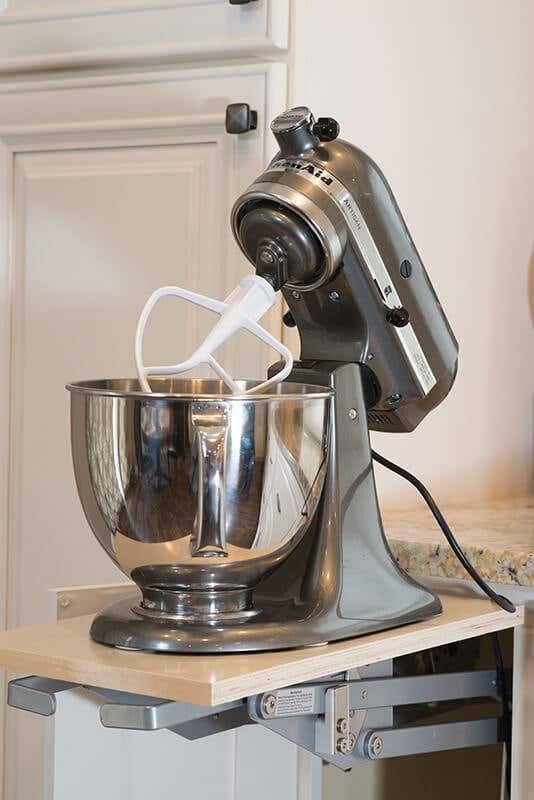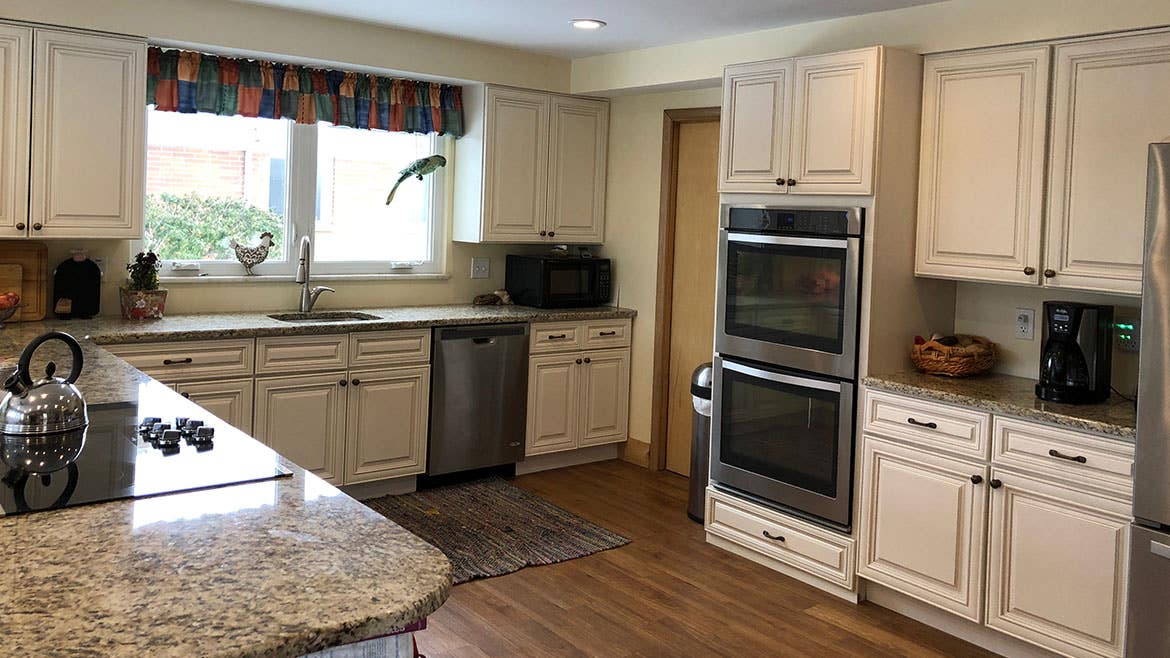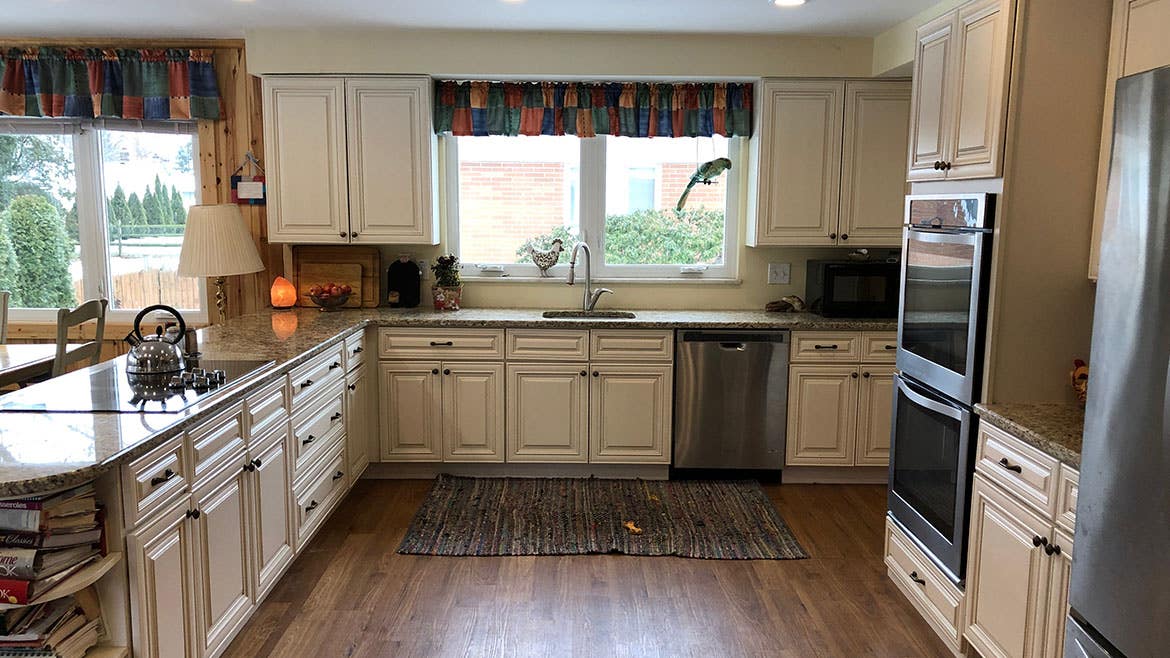 Wood Species:

Birch

Door Style:

Full Overlay, Raised Panel (Full Engineered Door)

Box Construction:

1/2" Solid Plywood (Birch)

Drawer Glide:

Full Extension, Soft Close Under-Mount

Drawer Head:

5-Piece, Full Engineered Drawer Head (Matches Door)

Drawer Construction:

5/8" Dovetailed Solid Wood

Hinge:

Soft Close Adjustable

Cabinet Interior:

Natural Wood Veneer, UV Coated

Cabinet Exterior:

Matches Door Finish

Assembly Method:

Sliding Dovetail

Delivery:

1-21 Business Days
Modern & elegant linen white kitchen cabinets
In ancient Egypt, linen was looked upon as a symbol of light and purity, as well as wealth. Linen fabric is also known for its exceptional coolness and freshness. Our ready-to-assemble Bristol linen white kitchen cabinets are named as such because of these very features. Bristol Linen kitchen cabinets live up to their namesake with a light, fresh exterior, and workmanship that denotes charm and refined taste.
RTA Cabinets with superior craftsmanship and quality
We don't just sell Bristol Linen RTA kitchen cabinets, we make them. Lily Ann Cabinets is a family-owned company, so our name is literally on the line… with every piece, we sell in the Bristol Linen white kitchen cabinet line.
The quality starts with the cabinet box of ½-inch solid plywood, with rails and stiles of Grade A birch. Inside, the ¾-depth adjustable shelves give you up to 50 percent more precious storage space than standard ½-depth shelves.
The full-overlay five-piece mitered doors are highlighted with raised center panels surrounded by the signature accents of finely detailed raised trim. The doors are equipped with upscale six-way adjustable hinges that close softly and offer the best alignment during assembly.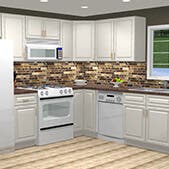 10X10 Kitchen

You Save:
$9,961.26
(75 %)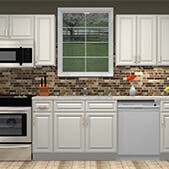 10 Foot Run

You Save:
$5,213.88
(75 %)
Watch & Learn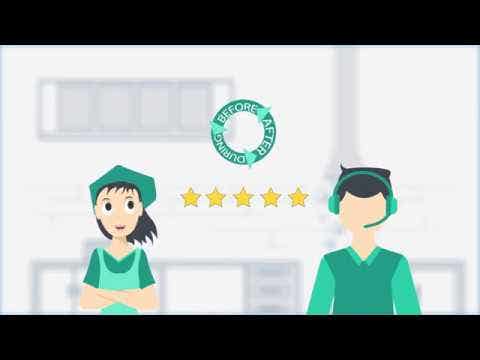 How It Works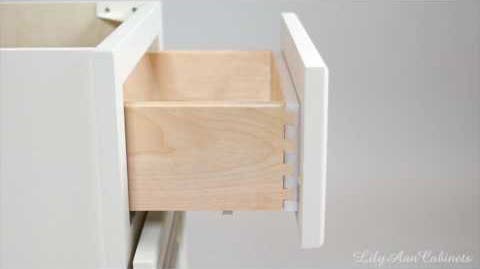 Bristol Linen Cabinet Features
FREE Sample - Bristol Linen
$0.00
$9.99
You save:
$9.99 (100% off)
Bristol Linen Cabinets Collection