Charleston Cherry Kitchen Cabinets
Wood Species:

Birch

Door Style:

Solid Wood Full Overlay, Raised Panel with Glazing

Box Construction:

1/2" Solid Plywood (Birch/Poplar)

Drawer Glide:

Full Extension, Soft Close Under-Mount

Drawer Head:

Solid Wood, 5-Piece (Matches Door)

Drawer Construction:

5/8" Solid Wood, Dovetail Construction

Hinge:

Soft Close Adjustable

Cabinet Interior:

Natural UV Coated

Cabinet Exterior:

Matching Door Finish

Assembly Method:

Dovetail

Delivery:

1-21 Business Days
Easy to Assemble, High-End Charleston Cherry Cabinets
Get the classic look of cherry kitchen cabinets with a modern finish with Charleston Cherry Cabinets from Lily Ann. These RTA cherry cabinets have become one of our best-selling finishes thanks to the rich finish, easy-to-assemble design, and professional-looking installation. Our cherry kitchen cabinets are affordable and ship straight to your home.
Professional Quality RTA Cherry Cabinets
The beauty of our Charleston Cherry Cabinets starts with the sturdy construction of the cabinet boxes that boast 50% more storage space than typical RTA cabinets. The cabinet doors are hand crafted with precise detailing on the raised panels. If you're still not sure if these cabinets are right for you, check out our kitchen cabinet buying guide.
Our cherry kitchen cabinets are stained with a rich cherry color and finished with a chocolate glaze for rich, bold color that can withstand the normal traffic of a kitchen thanks to a unique, 12-step finishing process we use at Lily Ann Cabinets. This finishing process is standard for all kitchen cabinets, unlike other cabinet stores that charge extra for what we call the standard.
Affordable Cherry Kitchen Cabinets for Any Home
At Lily Ann Cabinets, we manufacture everything we sell. So we put our name on the line every single day. We are proud to offer the exceptional quality of custom cherry cabinets at about half the price of what you would pay at a big box store. To help bring your kitchen ideas together, we offer a free 3D kitchen design so you can see what your new cherry cabinets will look like in your home. Our expert staff will create a 3D rendering of your kitchen layout, appliances, and new Charleson Cherry Cabinets and help you find exactly what you're looking for.
Watch & Learn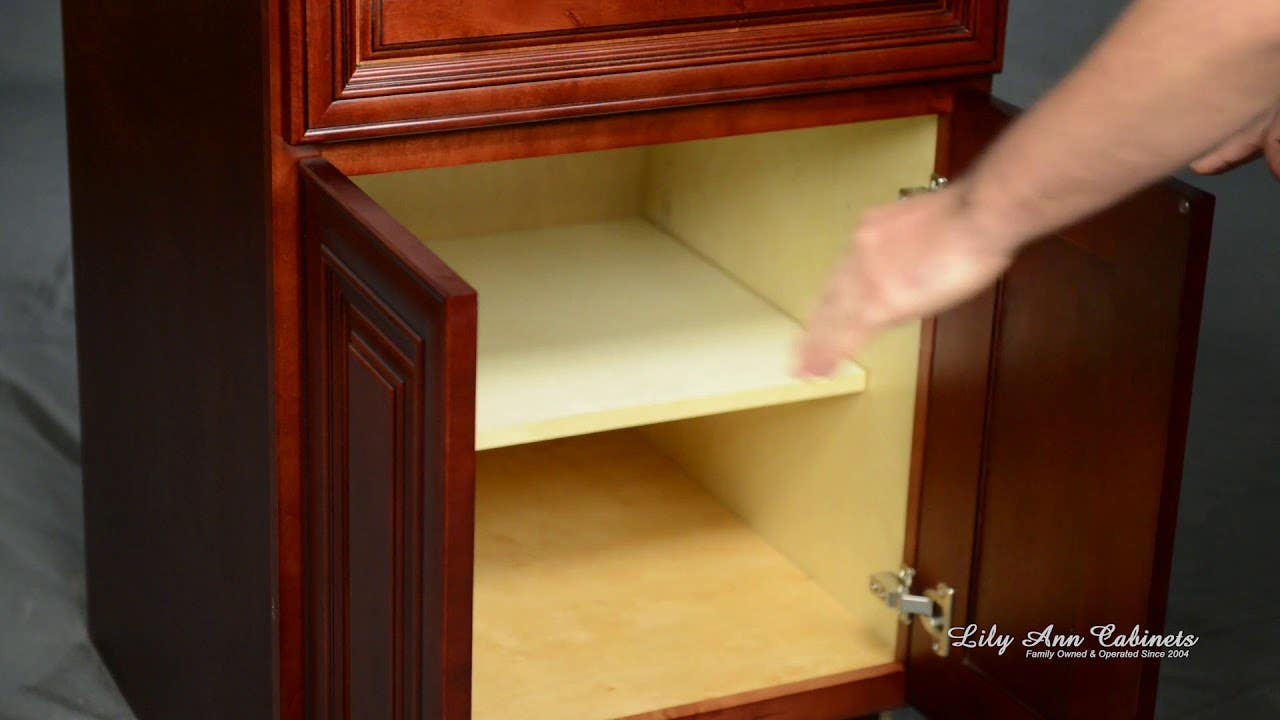 Charleston Cherry Cabinet Features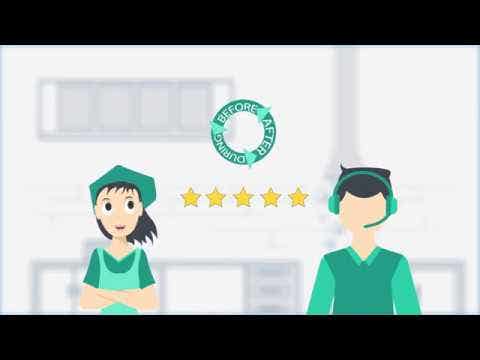 How It Works
FREE Sample - Charleston Cherry
$0.00
$9.71
You save:
$9.71 (100% off)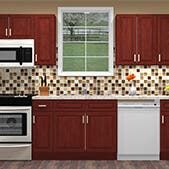 10 Foot Run

You Save:
$3,990.36
(75 %)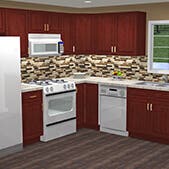 10X10 Kitchen

You Save:
$7,643.06
(75 %)
Factory Direct

Lorem ipsum dolor sit amet, consectetur adipiscing elit

Soft Closing Hardware

In venenatis, nulla ut fermentum viverra, lorem libero fringilla dolor

High-end Finishes

Cras vitae purus felis. Vestibulum ut commodo justo
Charleston Cherry Kitchen Cabinets Collection
271 products found
CRC-BSPR6

Base Spice Pull Out Cabinet (6"W x 34-1/2"H x 24"D)
1 door, 3 shelves

$214.39

$857.57

You save:

$643.18

(75% off)

CRC-B9FHD

Base Full Height Door Cabinet (9"W X 24"D X 34-1/2"H)
1 door, 1 shelf

$160.93

$643.73

You save:

$482.80

(75% off)

CRC-B12

Base Cabinet (12"W X 24"D X 34-1/2"H)
1 door, 1 drawer, 1 shelf

$187.82

$751.28

You save:

$563.46

(75% off)

CRC-B12FHD

Base Full Height Door Cabinet (12"W X 24"D X 34-1/2"H)
1 door, 1 shelf

$168.10

$672.41

You save:

$504.31

(75% off)

CRC-DB12-3

Drawer Base Cabinet (12"W X 24"D X 34-1/2"H)
3 drawers

$278.85

$1,115.42

You save:

$836.57

(75% off)

CRC-BES24-L

Base End Shelf Cabinet (12" W X 34-1/2" H X 24" D)

$157.35

$629.39

You save:

$472.04

(75% off)

CRC-BES24-R

Base End Shelf Cabinet (12" W X 34-1/2" H X 24" D)

$157.35

$629.39

You save:

$472.04

(75% off)

CRC-B15

Base Cabinet (15"W X 24"D X 34-1/2"H)
1 door, 1 drawer, 1 shelf

$202.51

$810.05

You save:

$607.54

(75% off)

TYPE-A-RS15

15" Roll Out Shelf
fits 15"W base
Includes Glides and Hardware

$56.48

$225.90

You save:

$169.42

(75% off)

CRC-DB15-3

Drawer Base Cabinet (15"W X 24"D X 34-1/2"H)
3 drawers

$305.02

$1,220.09

You save:

$915.07

(75% off)

CRC-B18

Base Cabinet (18"W X 24"D X 34-1/2"H)
1 door, 1 drawer, 1 shelf

$224.37

$897.50

You save:

$673.13

(75% off)

CRC-B18FHD

Base Full Height Door Cabinet (18"W X 24"D X 34-1/2"H)
1 door, 1 shelf

$186.74

$746.96

You save:

$560.22

(75% off)

TYPE-A-RS18

18" Roll Out Shelf
fits 18"W base or utility cabinet
Includes Glides and Hardware

$62.79

$251.15

You save:

$188.36

(75% off)

CRC-DB18-3

Drawer Base Cabinet (18"W X 24"D X 34-1/2"H)
3 drawers

$323.30

$1,293.20

You save:

$969.90

(75% off)

CRC-B21

Base Cabinet (21"W X 24"D X 34-1/2"H)
1 door, 1 drawer, 1 shelf

$242.29

$969.17

You save:

$726.88

(75% off)

TYPE-A-RS21

21" Roll Out Shelf
fits 21"W base or utility cabinet
Includes Glides and Hardware

$66.74

$266.94

You save:

$200.20

(75% off)

CRC-DB21-3

Drawer Base Cabinet (21"W X 24"D X 34-1/2"H)
3 drawers

$343.01

$1,372.05

You save:

$1,029.04

(75% off)

CRC-SB24

Sink Base Cabinet (24"W X 24"D X 34-1/2"H)
2 doors, 1 drawer, 1 shelf
Base cabinets may be converted to sink base cabinets

$270.25

$1,081.01

You save:

$810.76

(75% off)

CRC-B24

Base Cabinet (24"W X 24"D X 34-1/2"H)
2 doors, 1 drawer, 1 shelf

$270.25

$1,081.01

You save:

$810.76

(75% off)

CRC-B24FHD

Base Full Height Door Cabinet (24"W X 24"D X 34-1/2"H)
2 doors, 1 shelf

$231.55

$926.19

You save:

$694.64

(75% off)

TYPE-A-RS24

24" Roll Out Shelf
fits 24"W base or utility cabinet
Includes Glides and Hardware

$70.68

$282.74

You save:

$212.06

(75% off)

CRC-DB24-3

Drawer Base Cabinet (24"W X 24"D X 34-1/2"H)
3 drawers

$364.88

$1,459.51

You save:

$1,094.63

(75% off)

CRC-DB24-2

Drawer Base Cabinet (24"W X 24"D X 34-1/2"H)
2 drawers

$335.49

$1,341.94

You save:

$1,006.45

(75% off)

CRC-AB24

Angle Base Cabinet (24"W X 24"D X 34-1/2"H)
2 doors

$253.41

$1,013.63

You save:

$760.22

(75% off)