Charleston Cherry Kitchen Cabinets
Wood Species:

Birch

Door Style:

Solid Wood Full Overlay, Raised Panel with Glazing

Box Construction:

1/2" Solid Plywood (Birch)

Drawer Glide:

Full Extension, Soft Close Under-Mount

Drawer Head:

Solid Wood, 5-Piece (Matches Door)

Drawer Construction:

5/8" Dovetailed Solid Wood

Hinge:

Soft Close Adjustable

Cabinet Interior:

Natural Wood Veneer, UV Coated

Cabinet Exterior:

Matches Door Finish

Assembly Method:

Sliding Dovetail

Delivery:

1-21 Business Days
Easy to Assemble, High-End Charleston Cherry Cabinets
Get the classic look of cherry kitchen cabinets with a modern finish with Charleston Cherry Cabinets from Lily Ann. These RTA cherry cabinets have become one of our best-selling finishes thanks to the rich finish, easy-to-assemble design, and professional-looking installation. Our cherry kitchen cabinets are affordable and ship straight to your home.
Professional Quality RTA Cherry Cabinets
The beauty of our Charleston Cherry Cabinets starts with the sturdy construction of the cabinet boxes that boast 50% more storage space than typical RTA cabinets. The cabinet doors are hand crafted with precise detailing on the raised panels. If you're still not sure if these cabinets are right for you, check out our kitchen cabinet buying guide.
Our cherry kitchen cabinets are stained with a rich cherry color and finished with a chocolate glaze for rich, bold color that can withstand the normal traffic of a kitchen thanks to a unique, 12-step finishing process we use at Lily Ann Cabinets. This finishing process is standard for all kitchen cabinets, unlike other cabinet stores that charge extra for what we call the standard.
Affordable Cherry Kitchen Cabinets for Any Home
At Lily Ann Cabinets, we manufacture everything we sell. So we put our name on the line every single day. We are proud to offer the exceptional quality of custom cherry cabinets at about half the price of what you would pay at a big box store. To help bring your kitchen ideas together, we offer a free 3D kitchen design so you can see what your new cherry cabinets will look like in your home. Our expert staff will create a 3D rendering of your kitchen layout, appliances, and new Charleson Cherry Cabinets and help you find exactly what you're looking for.
Cherry cabinets are a great way to bring the beautiful cherry finish color into your kitchen space, making it bright, warm, and inviting. Cherry cabinets have not been incorporated in many kitchen trends for years now, but there are a couple of different ways to modernize them to today's standards. One way to do this is to include white countertops which will brighten the cabinets and modernize the feel of the entire kitchen. Another way is to pick a color scheme to go along with the cherry cabinets that compliments them, such as a light grey, as well as a light grey or white modern backsplash like subway tile. Incorporate these three things alongside the cherry cabinets and you have completely modernized them!
Not only are they a deep, alluring color, but they also are durable and easily cleanable. In contrast to white or lighter colored cabinets, cherry cabinets will hide stains and dirt for much longer, and make cleaning simple with their natural UV coat and multi-step finishing process.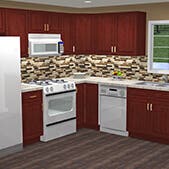 10X10 Kitchen

You Save:
$9,381.00
(75 %)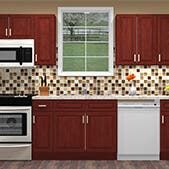 10 Foot Run

You Save:
$4,910.16
(75 %)
Watch & Learn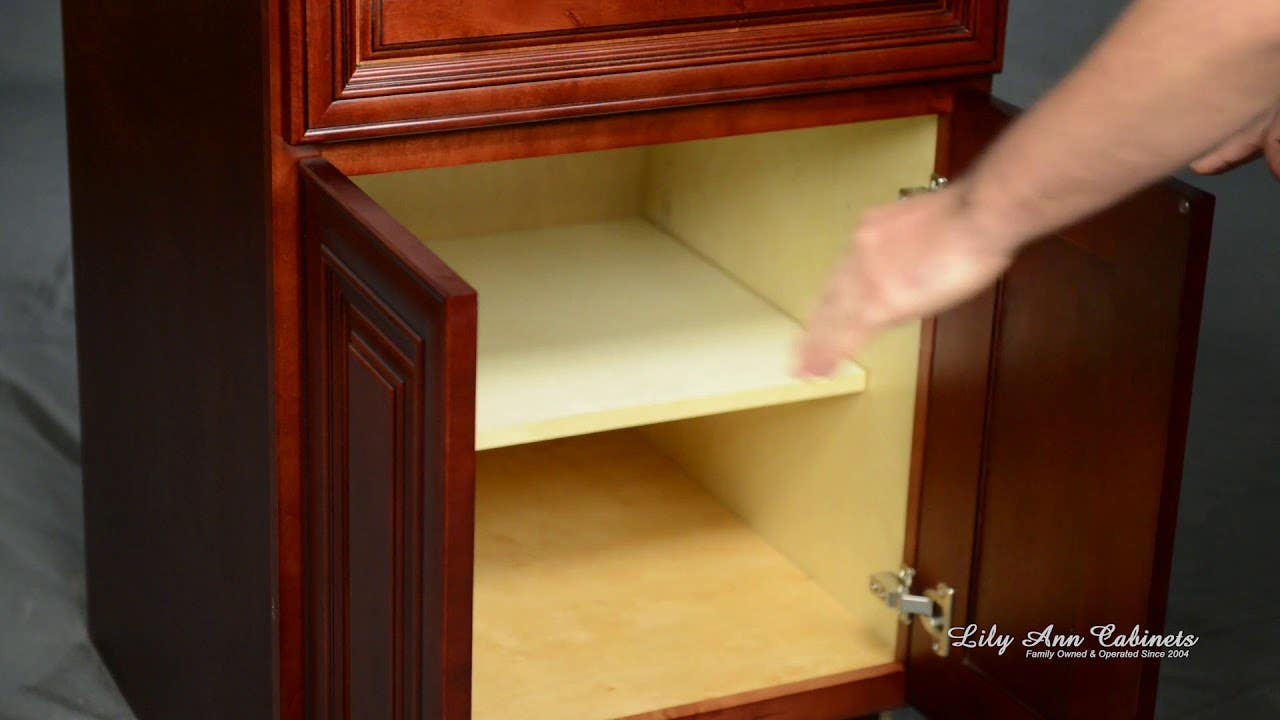 Charleston Cherry Cabinet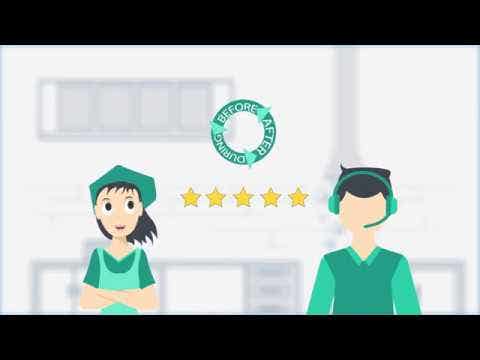 How It Works
FREE Sample - Charleston Cherry
$0.00
$9.99
You save:
$9.99 (100% off)
Charleston Cherry Kitchen Cabinets Collection