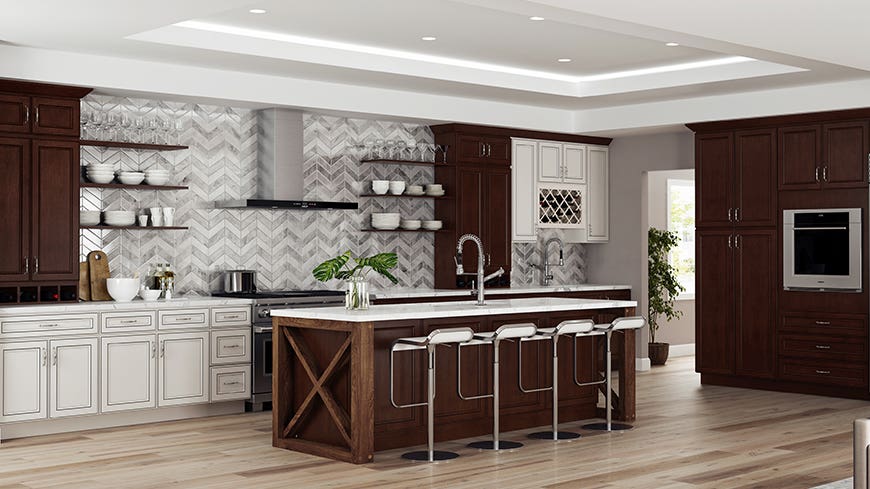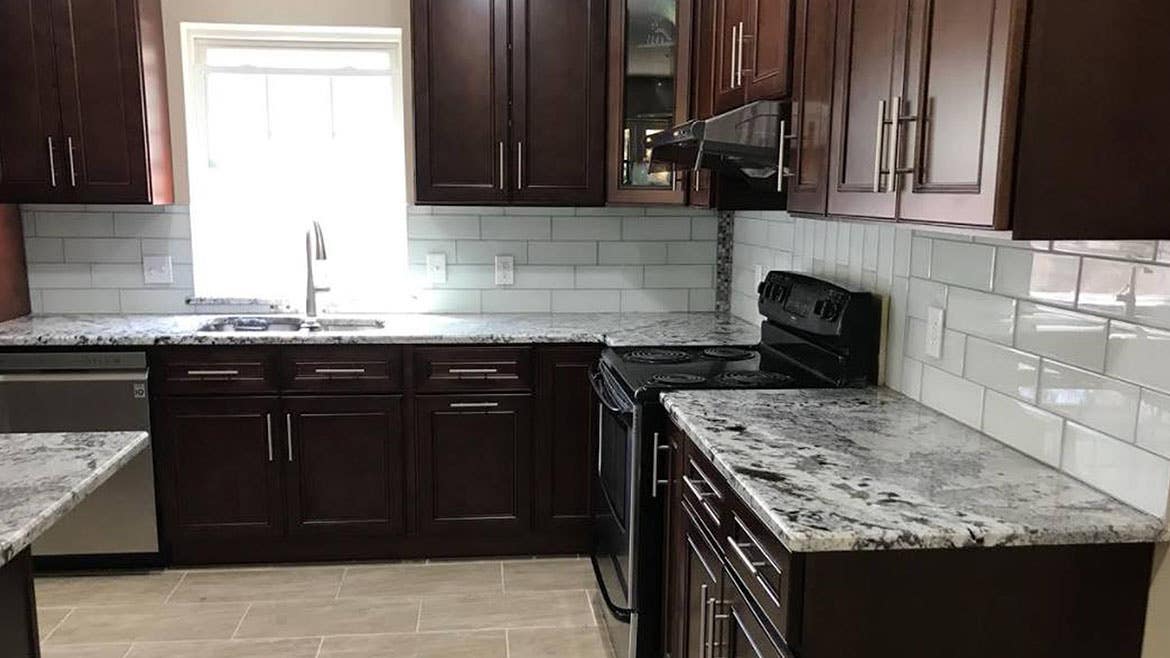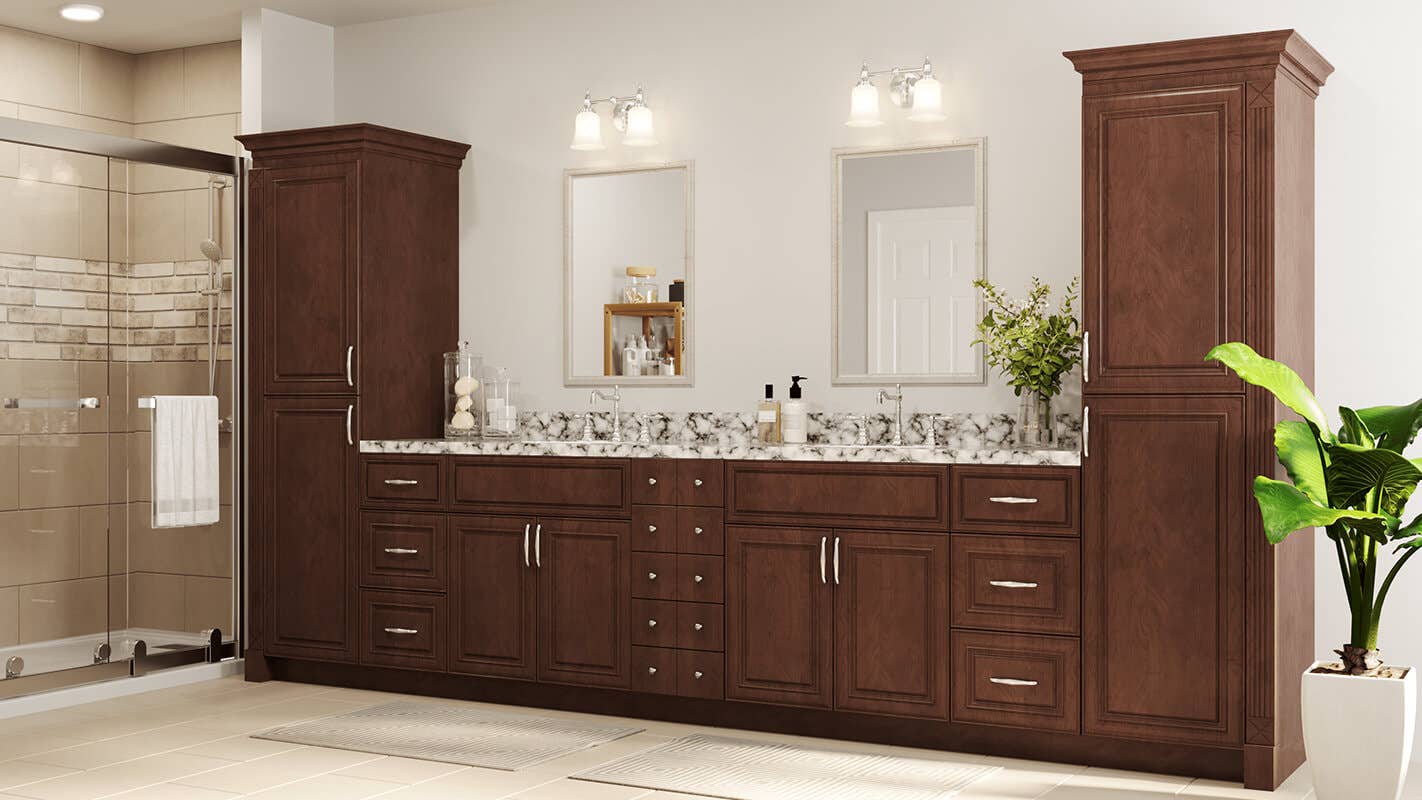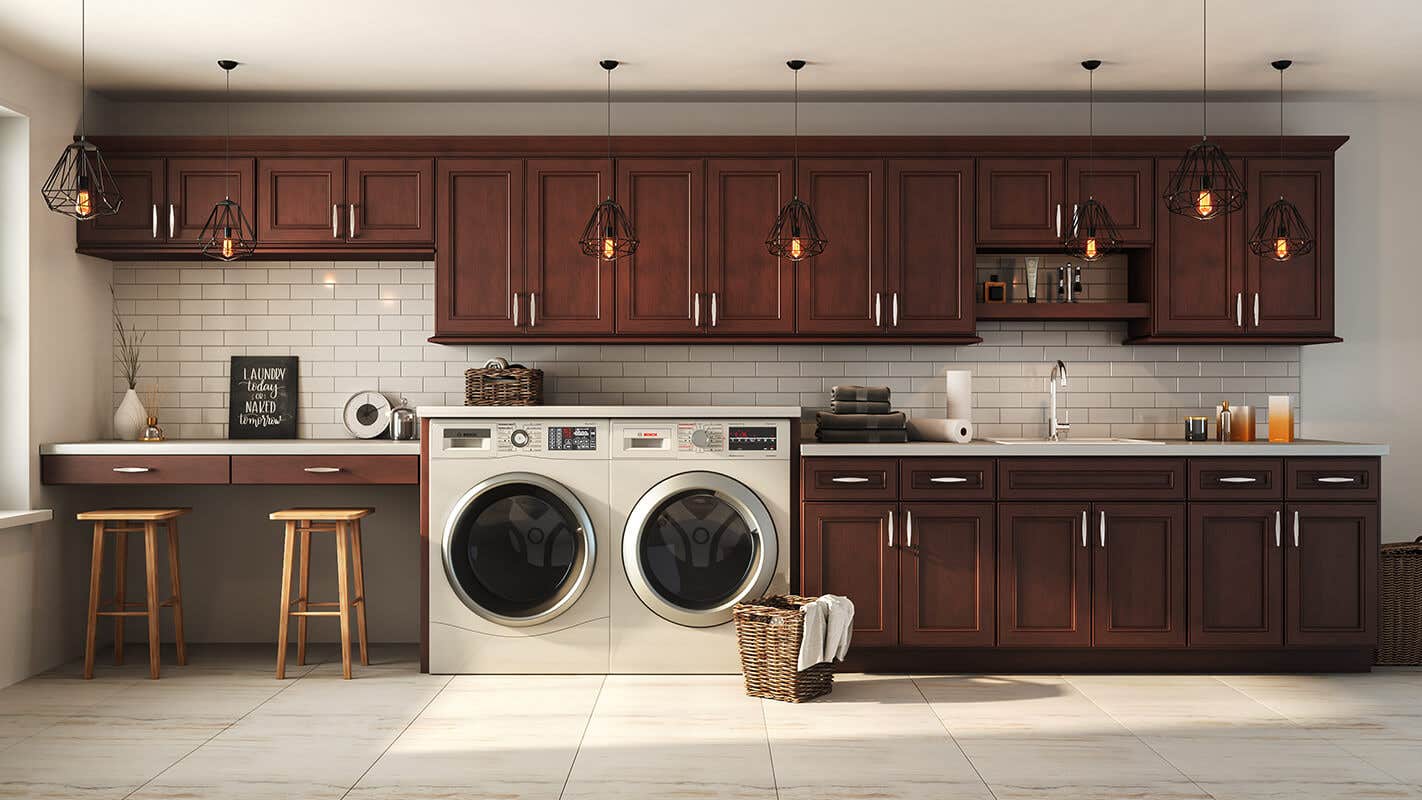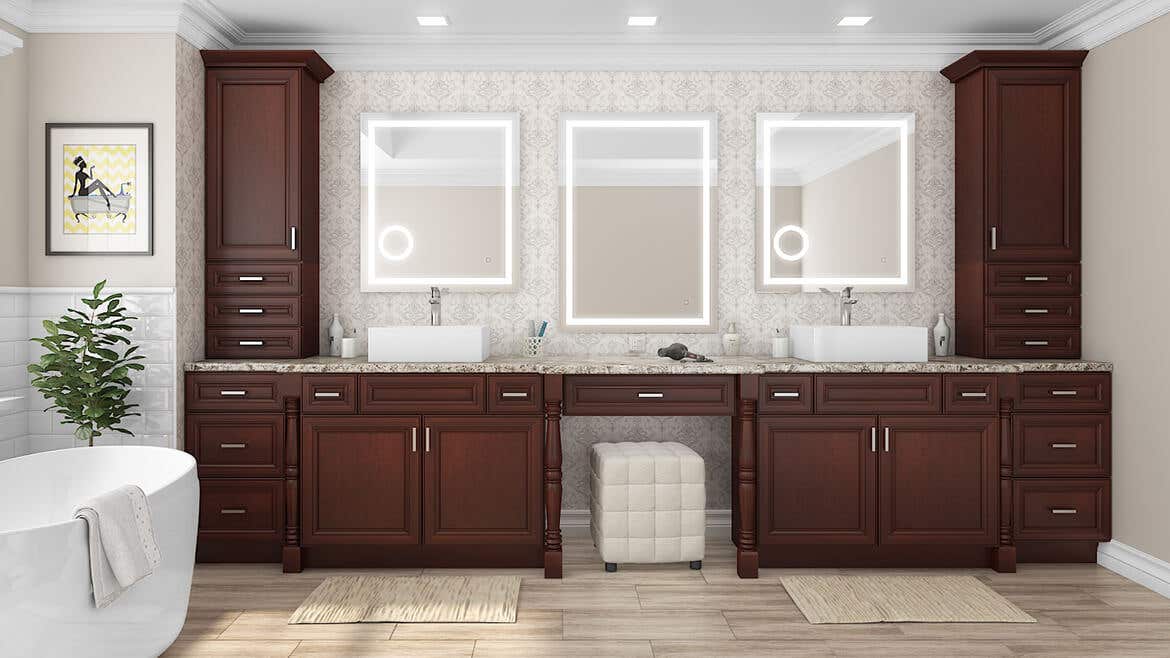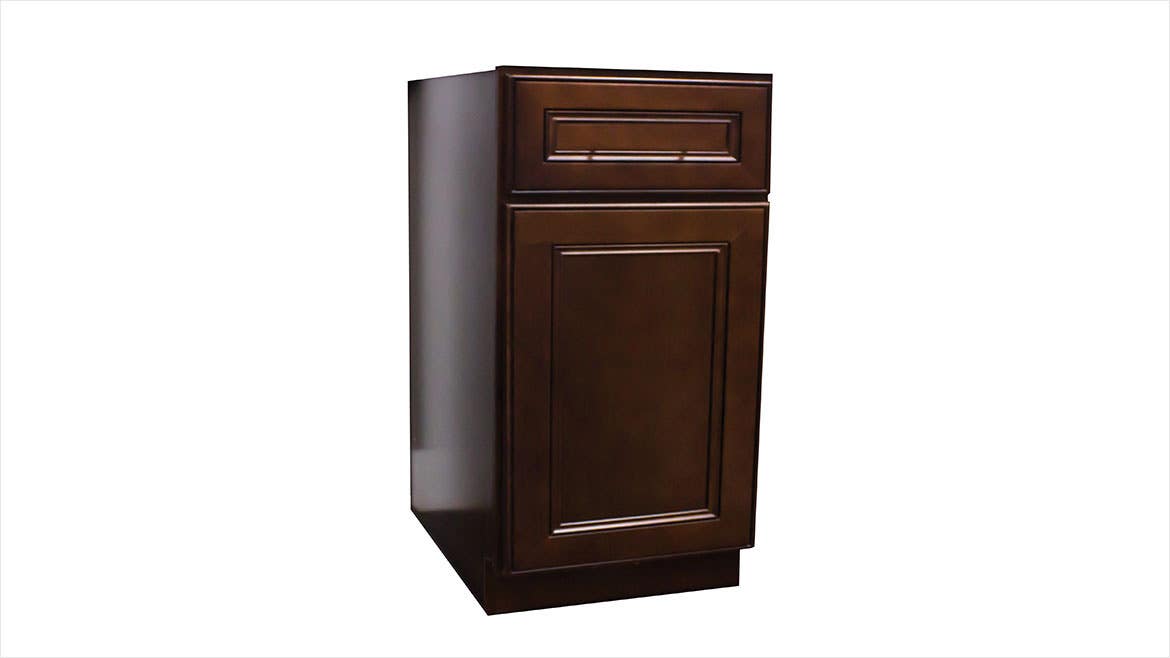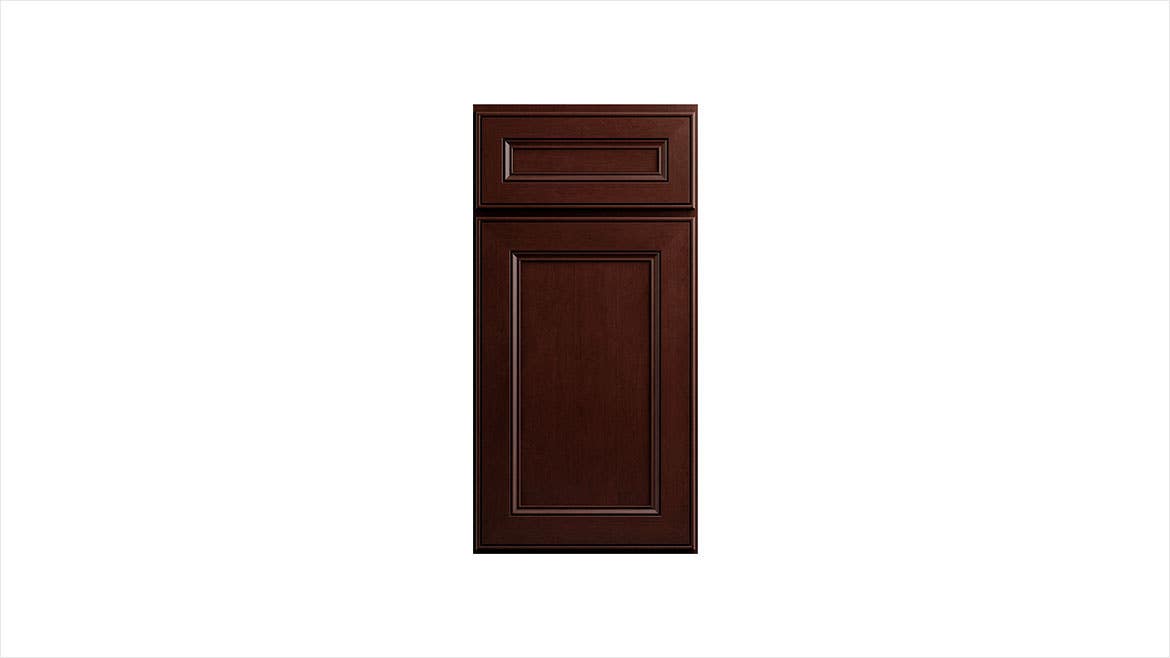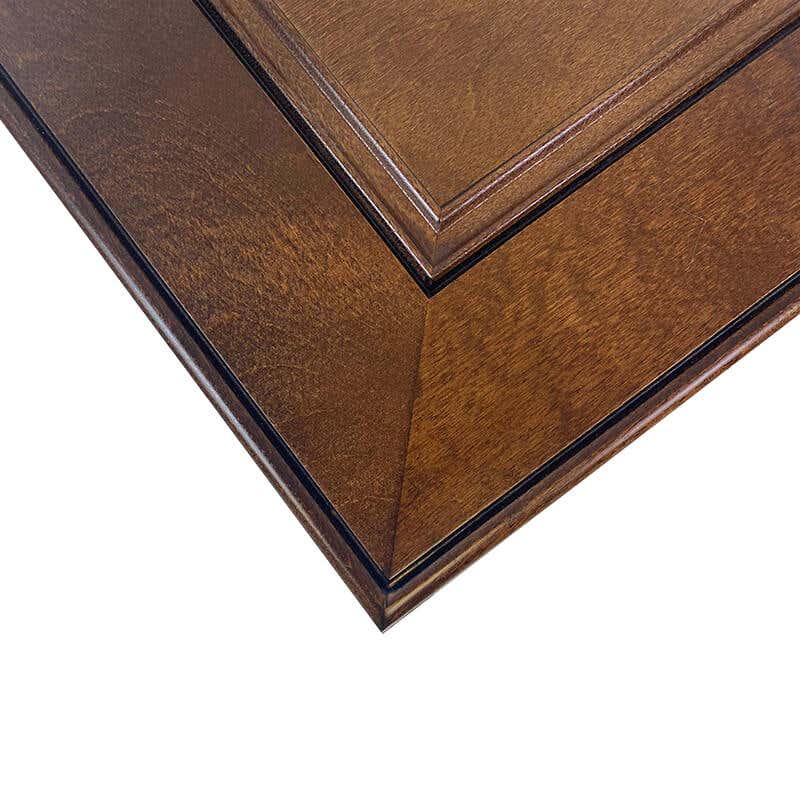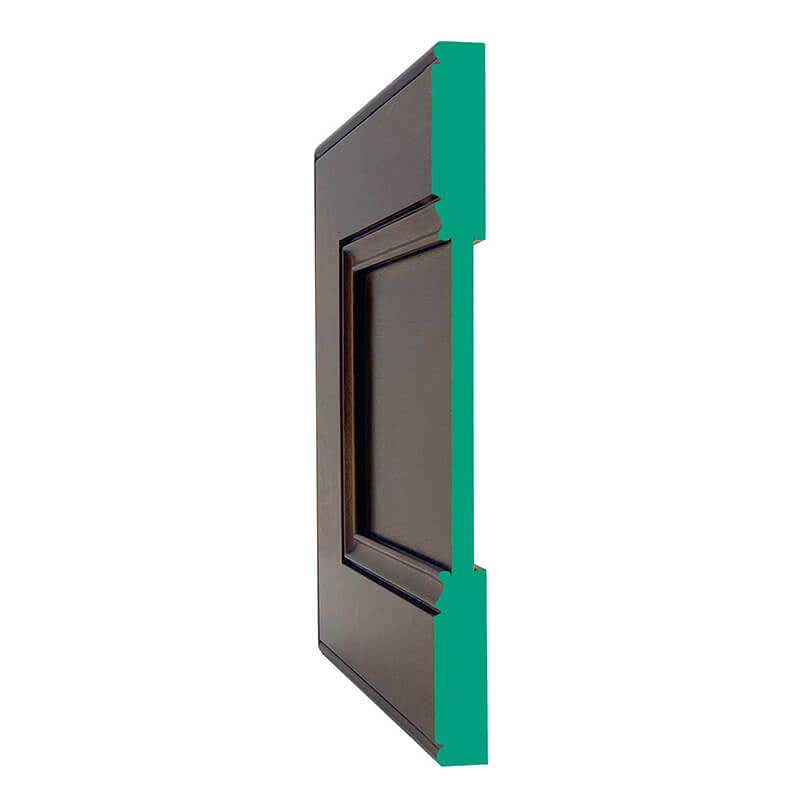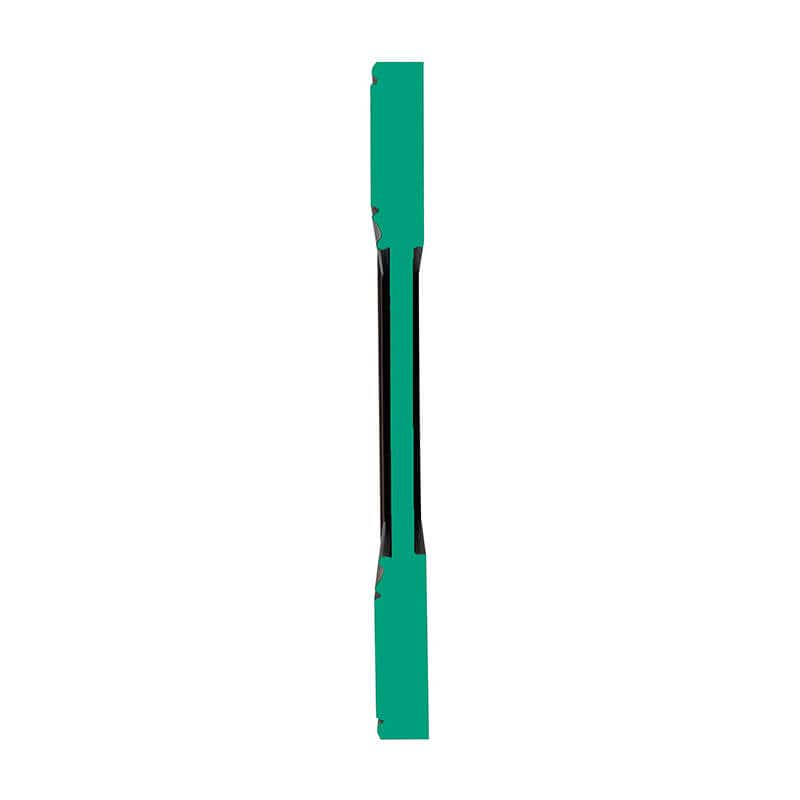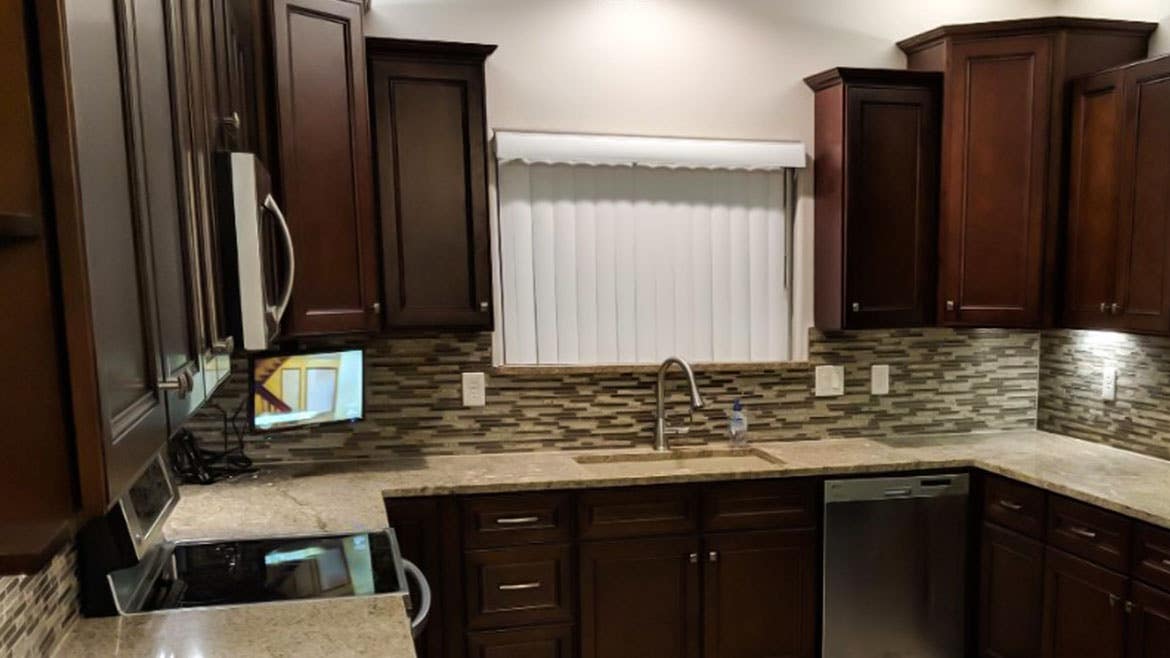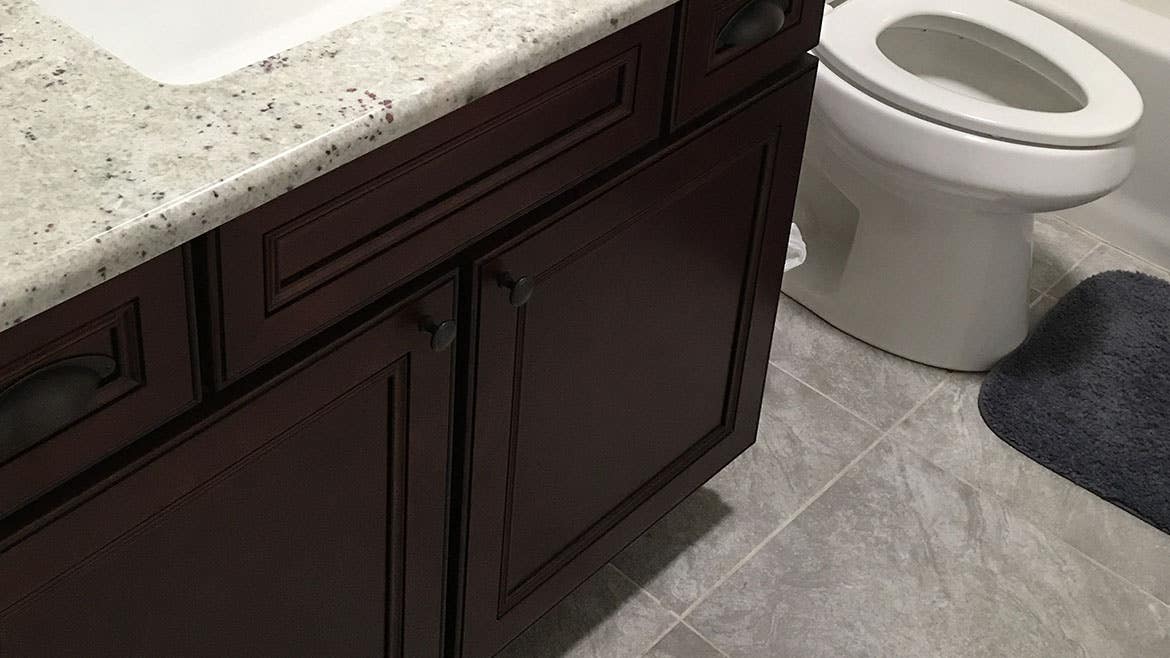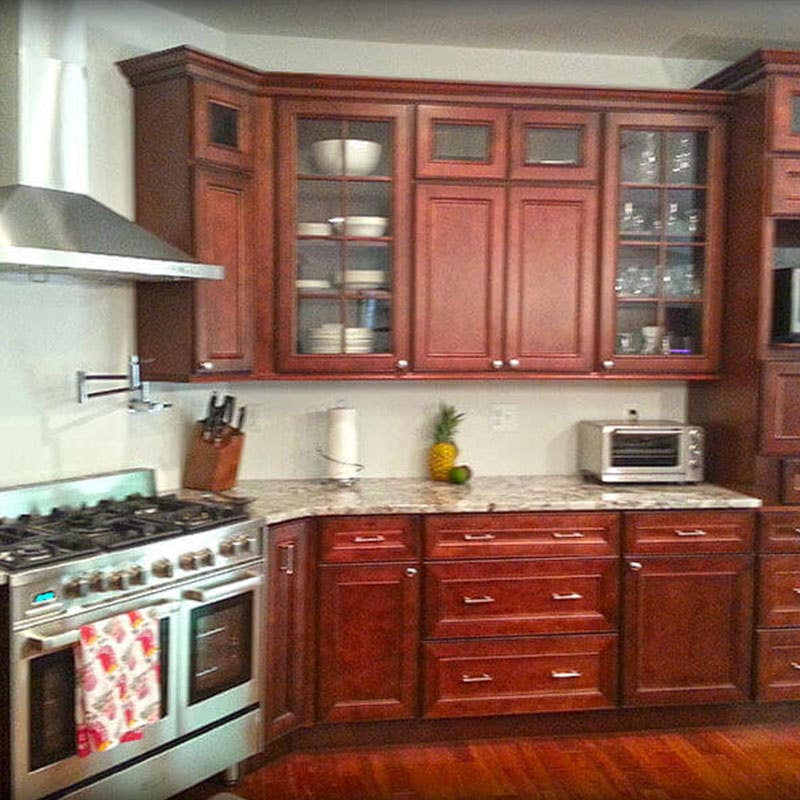 Wood Species:

Birch

Door Style:

Full Overlay, Flat Panel with Glaze (Engineered Center Panel)

Box Construction:

1/2" Solid Plywood (Birch)

Drawer Glide:

Full Extension, Soft Close Under-Mount

Drawer Head:

5-Piece, Engineered Center Panel (Matches Door)

Drawer Construction:

5/8" Dovetailed Solid Wood

Hinge:

Soft Close Adjustable

Cabinet Interior:

Natural Wood Veneer, UV Coated

Cabinet Exterior:

Matches Door Finish

Assembly Method:

Sliding Dovetail

Delivery:

1-21 Business Days
York Saddle Kitchen Cabinets
Our York Saddle Cabinet Series boast exceptional craftsmanship and attention to detail at about half the price you would pay in a "big box" store, if you can even find a comparable style. These RTA kitchen cabinets adapt to a wide range of decors and the proprietary construction techniques give you unmatched durability and aesthetics.
Cabinet Features
The most distinctive feature of York cabinetry is the striking contour around the recessed panel in the five-piece mitered doors. This hallmark of the York cabinetry ingeniously blends the fine-detailing of traditional styles with the sleek look of more contemporary designs. The result is refined artistry that captures the best of both worlds and the warm York saddle color is a combination of the creamy antique-white and rich dark chocolate of other York cabinetry lines.
Masterfully Crafted York Saddle Cabinets That Assemble With Ease
The York Saddle RTA cabinets start with rails and stiles made of Grade-A North American Maple Wood. and cabinet boxes of 1/2-inch solid plywood with finished sides. Inside, a three-quarter-depth adjustable shelf gives you 50 percent more storage space than standard shelves. The beautiful custom cabinet doors are equipped with six-way adjustable soft-closing hinges.
The fully extendable drawers feature a five-piece mitered drawer head to match the doors. The drawer boxes are constructed of 5/8-inch solid wood sides, with half-inch plywood bottom. They utilize a dovetail assembly technique with interlocking "fingers" joining the drawer face and sides for greater strength and ease of assembly. The soft-close under mount drawer glides allow you to open drawers effortlessly and close them more quietly. If you're still not sure if these cabinets are right for you, check out our kitchen cabinet buying guide.
York Saddle Cabinets' Chocolate Stain
This exceptional workmanship on our York Saddle series is finished off with 12 layers of hand-applied York cabinet chocolate stain. This unique process of superior layering makes these RTA cabinets more resistant to the tough environment of the kitchen than the standard six to nine layers applied by our competitors. The difference in overall quality is obvious as soon as you see our cabinets in person.
Unparalleled Performance
Could there be more reasons to choose York Saddle cabinets? Yes! Like most Lily Ann Cabinets, the York cabinetry series utilizes a dovetail assembly process in which the components lock together like puzzle pieces. This makes them much easier to put together, and keeps unsightly metal clips or hardware out of sight and out of mind.
As a family-owned company, we stand by our name and customers every day. We are proud of our innovations and we offer free professional kitchen design to make us your one stop source for all of kitchen cabinet needs.
Still not sure if our York Saddle Cabinets are the right choice for your kitchen renovation? Simply request one of our free cabinet samples to see this product up close and personal before placing your order!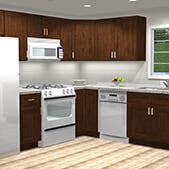 10X10 Kitchen

You Save:
$8,208.21
(75 %)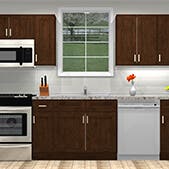 10 Foot Run

You Save:
$4,555.81
(75 %)
Watch & Learn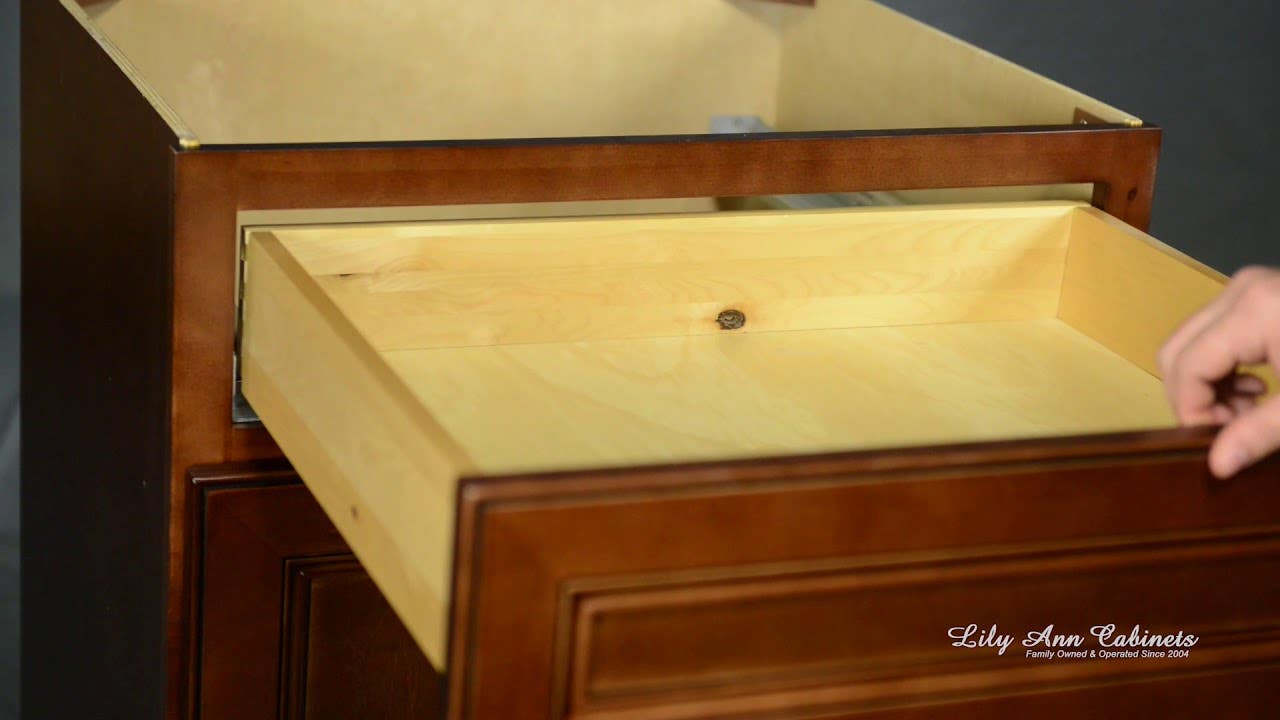 York Saddle Cabinet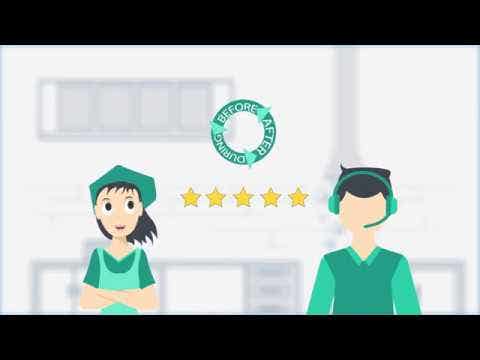 How It Works
FREE Sample - York Saddle
$0.00
$9.99
You save:
$9.99 (100% off)
York Saddle Cabinets Collection

* The Stain May Slightly Vary.