When it comes to remodeling your kitchen, one of the most important decisions you'll make is choosing the right cabinets. RTA cabinets, or Ready-To-Assemble cabinets, are becoming increasingly popular for their ease of installation, affordability, and quality. RTA kitchen cabinets are designed to be both cost-effective and stylish, making them an ideal choice for any kitchen renovation. In this blog post, we will discuss the advantages of choosing RTA cabinets for your kitchen.
Key Benefits Of RTA Cabinets Include: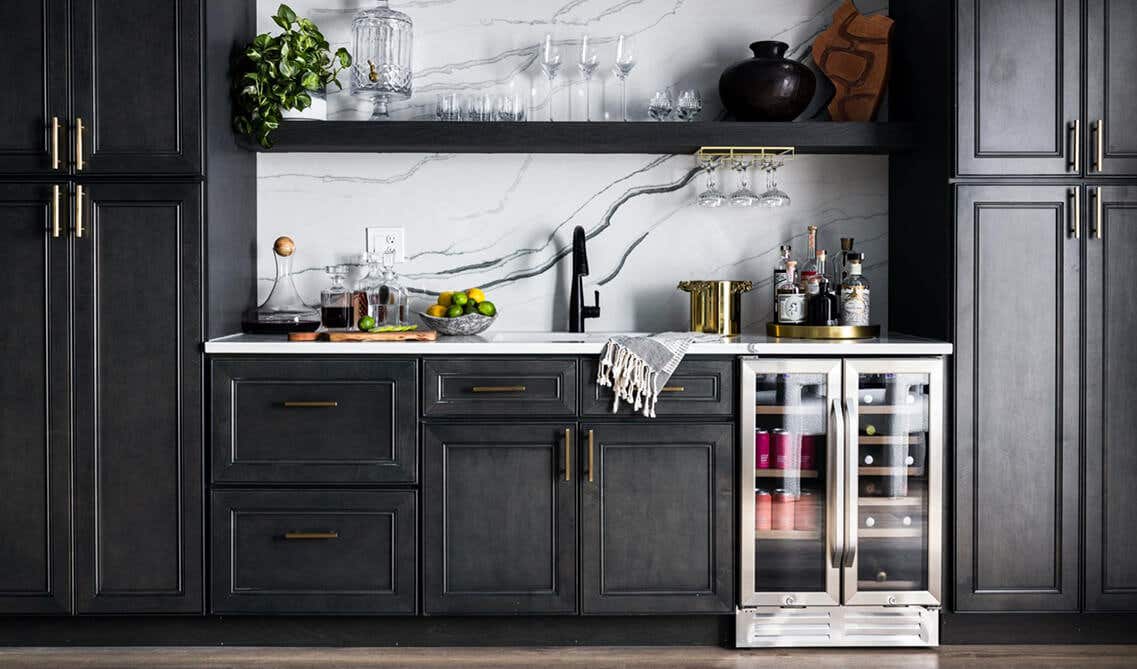 Like the look of these kitchen cabinets? Check out the beautiful York Driftwood Grey cabinets which are up to 50% off box store pricing!
Affordability: RTA cabinets provide an economical way to give your kitchen or bathroom a high-end look without breaking the bank. Whether you're searching for a classic, traditional style or something a bit more modern, you can find RTA kitchen cabinets online, at an RTA cabinet store, or in local hardware stores that carry RTA wood cabinets. With a wide variety of styles and materials to choose from, you are sure to find the perfect fit for your space.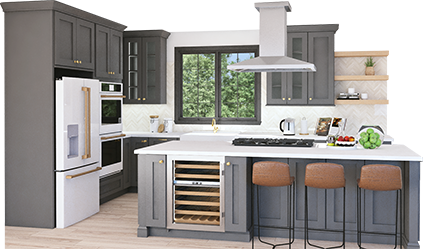 Get your FREE 3D kitchen design today!
Start Now
Ready-to-assemble (RTA) cabinets have made kitchen and bathroom remodeling projects easier than ever. With minimal tools and little to no skill, RTA cabinets can be easily assembled and installed in just a few hours. This means that homeowners can tackle these projects themselves without having to hire an expensive contractor or carpenter.
If you're looking for ways to upgrade your kitchen or bathroom without having to invest a fortune, choosing RTA cabinets is a smart choice. Not only do they provide an economical way to transform the look and feel of your space, but they also come with all the benefits of pre-assembled or custom cabinetry - minus the hefty price tag. With easy assembly and installation, shorter lead times, and the flexibility to easily revamp, renovate or completely redesign at any point down the road, RTA cabinets are a great option for anyone looking to improve their home.
Checkout: Guide To Finding The Best RTA Cabinets For Your Kitchen
Affordability Of RTA Cabinets: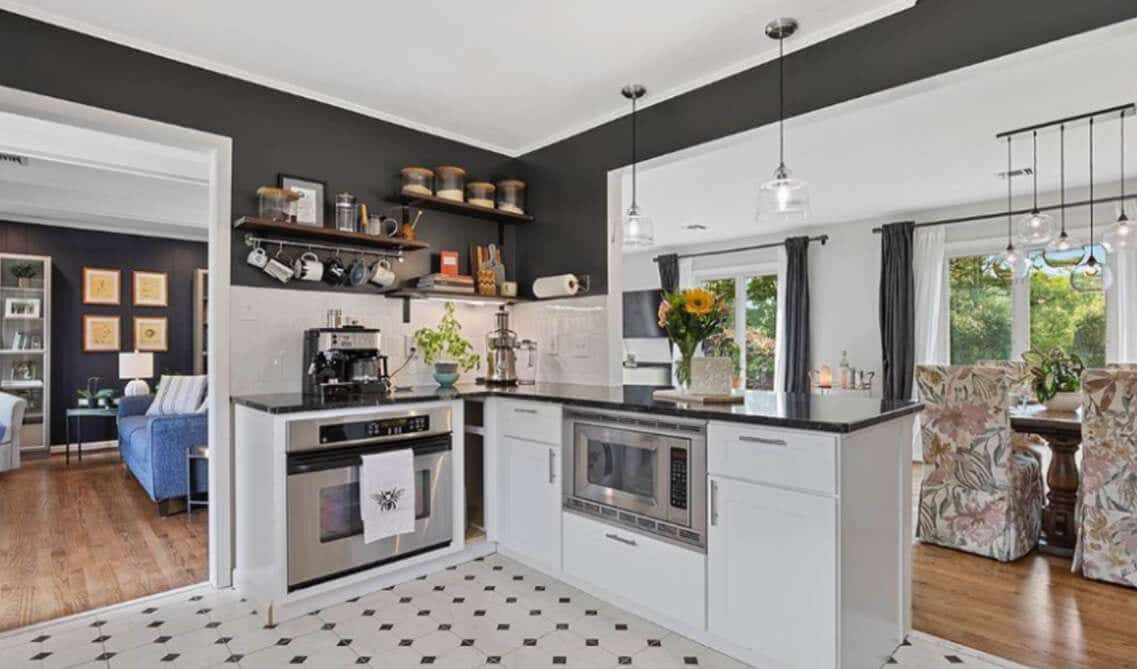 Colorado White Shaker Kitchen Cabinets

RTA (Ready to Assemble) cabinets are the most affordable way to update your kitchen or bathroom. By purchasing directly from a manufacturer, like Lily Ann Cabinets, you can get the highest quality RTA wood cabinets for a fraction of the cost of custom cabinetry. Our RTA kitchen cabinets online store offers a huge selection of ready-to-assemble products that range from traditional to modern designs. Plus, with our competitive prices and special discounts, it's easy to find the perfect cabinets at an unbeatable price.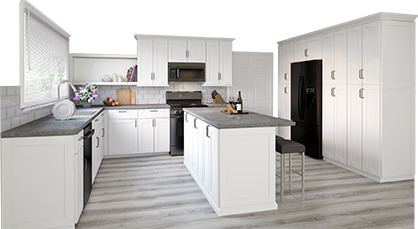 3D Kitchen Visualizer Tool
Bring your dream kitchen to life with our free kitchen visualizer!
Design Now
At Lily Ann Cabinets, we take pride in crafting quality products that last. Every one of our RTA cabinets is constructed with solid wood and real wood veneers, and they go through a 12-step process that involves careful sanding, detailing, and painting. Not only will these cabinets look beautiful in your home, but they'll also be highly durable and able to withstand the wear and tear of everyday life. With our RTA cabinet store, you don't have to choose between affordability and quality—you can have both.
Checkout: 5 Clever RTA Cabinet Features That Can Help You Save Space In Your Kitchen

Easy Assembly And Installation: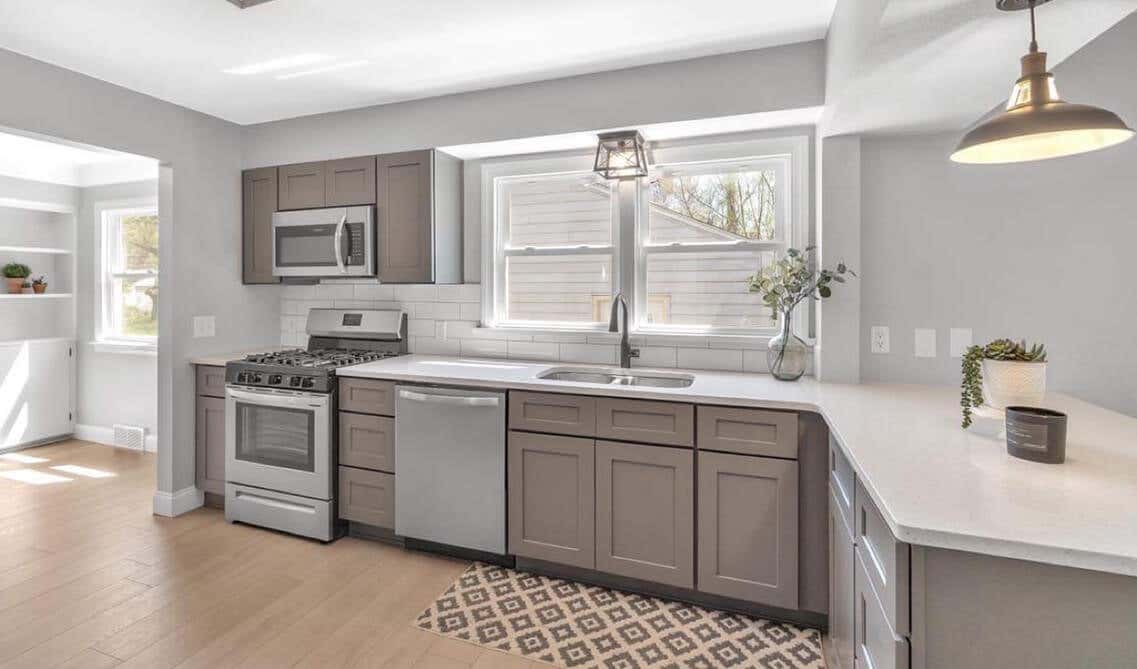 Grey Shaker Elite Kitchen Cabinets

When it comes to RTA cabinets, assembly and installation should be easy. Fortunately, you can find an array of high-quality, ready-to-assemble cabinets at an RTA cabinet store. Whether you're a DIY enthusiast looking for an involved project, or a contractor trying to save your customer time and money during a remodel, RTA wood cabinets are the way to go.
At Lily Ann, our RTA kitchen cabinets come with easy-to-follow assembly videos that illustrate just how much engineering and planning goes into making our semi-custom RTA cabinets as "ready-to-assemble" as possible. All you need to assemble your RTA cabinets is wood glue, a rubber mallet, and a drill - and you can even install them yourself to save more money.
Quality Of RTA Cabinets Vs. Custom Cabinetry: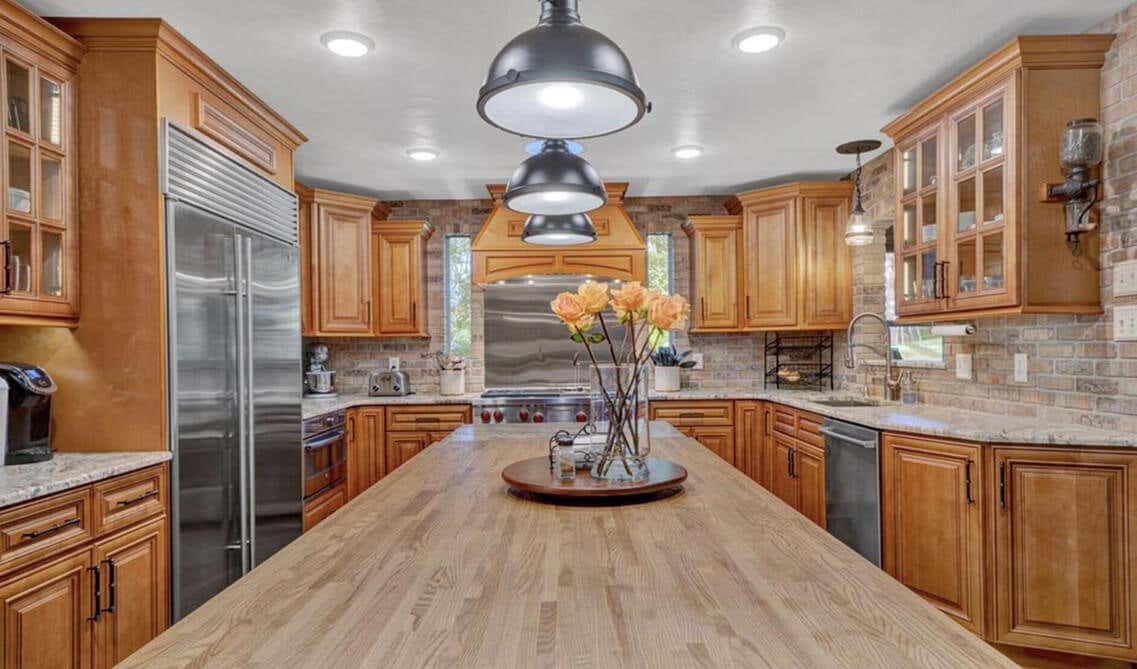 Looking for the perfect wood kitchen cabinet? The Charleston Toffee cabinet line will enhance any kitchen space!
When it comes to quality, custom cabinetry can be incredibly expensive. But that doesn't mean you have to sacrifice quality when you choose RTA kitchen cabinets online or from a local RTA cabinet store. At Lily Ann, we provide the same quality and longevity of semi-custom wood cabinets at an affordable price. All of our cabinets use real wood - either Maple, Birch, Oak, or Walnut for the face frame and doors. For paneling, we use only the highest quality furniture-grade plywood. And with our extensive selection of styles and finishes, you're sure to find the perfect custom RTA cabinets to fit your style and budget.
Checkout: The Best RTA Cabinets for an Organized Bathroom

Shorter Lead Times Means You'll Receive Your RTA Cabinets In No Time: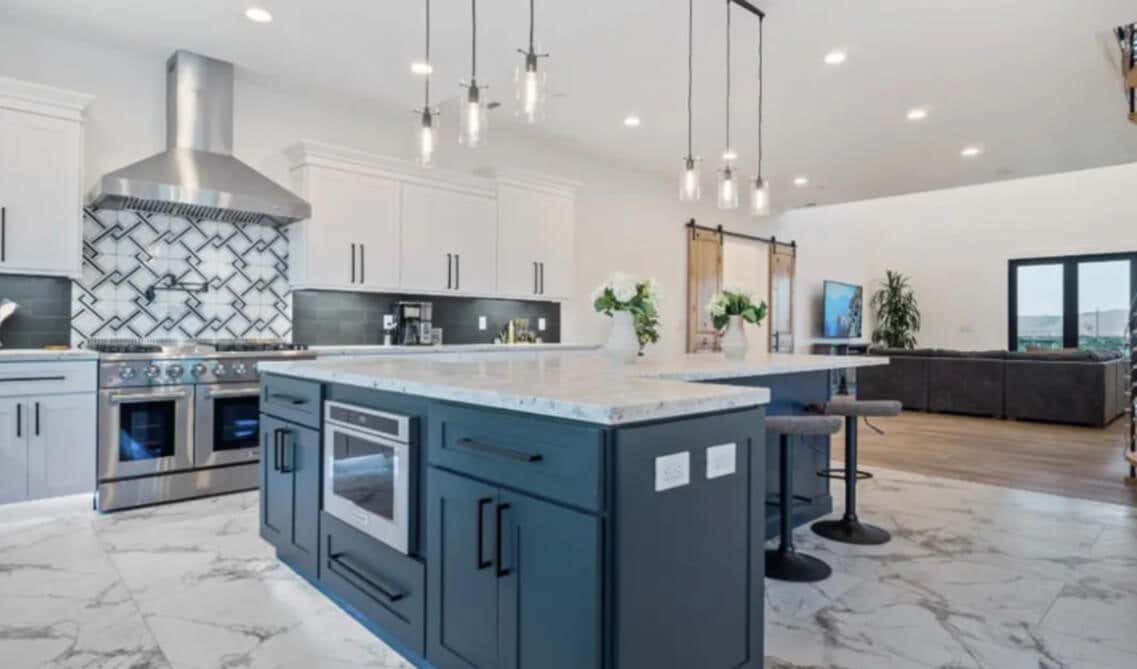 Time is often a factor when remodeling a kitchen or bathroom, and RTA cabinets can save you time. By choosing to purchase RTA kitchen cabinets online from an RTA Cabinet Store such as ourselves, you'll be able to receive your order in no time. With all of our RTA wood cabinets already in inventory, we offer turnaround times of 1-21 business days for the vast majority of our cabinets.
No matter whether you are choosing from our RTA Kitchen Cabinets or Custom RTA Cabinets, we can get your order to you in record time. With our free professional design tool, simply upload some measurements and photos of the room in question, and our professional designers will provide you with all of your options. Once you place your order, your cabinets will arrive in less than 21 business days, often much sooner.
Checkout: Frequently Asked Questions About RTA Cabinets

How Will Purchasing RTA Cabinets Benefit You?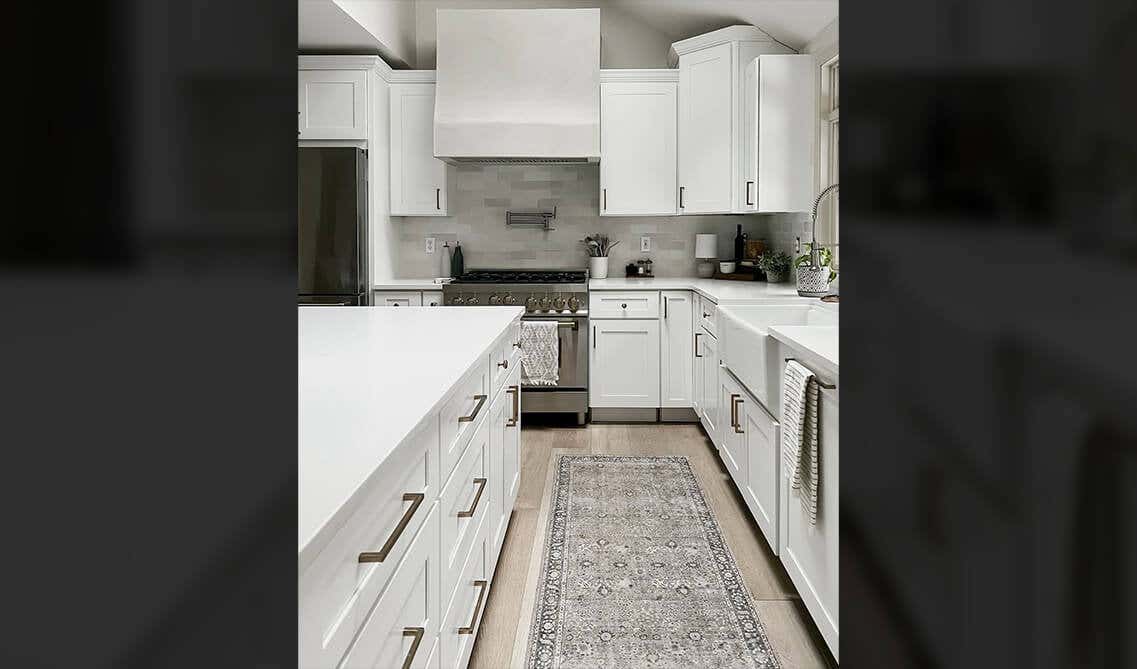 We are loving the clean, simple look of these white shaker cabinets. Check out the White Shaker Elite cabinets for a similar look!
When you purchase RTA cabinets, you'll be able to enjoy the benefits of having a quality kitchen without the price tag of custom cabinetry. When compared to traditional pre-made cabinets or custom cabinets, RTA cabinets offer an attractive option that can be assembled quickly and easily, saving time and money. Plus, you'll be able to select from a variety of different styles and colors, which can help make your kitchen look truly unique.
In addition to the quality, affordability, and customization that RTA cabinets provide, they also come with a shorter lead time. This means that you won't have to wait months for your cabinets to arrive; rather, you can purchase them from an online RTA cabinet store such as Lily Ann and have them shipped to you in no time. Plus, by shopping for RTA wood cabinets online, you can save even more money.
By choosing RTA kitchen cabinets, you'll be able to create the kitchen of your dreams without having to break the bank. With semi-custom RTA cabinets, you get all the benefits of custom cabinetry but at a fraction of the cost. So what are you waiting for? Request a free cabinet sample or get a free 3D kitchen design today and find out how purchasing RTA cabinets can benefit you!
FAQ
1. Are RTA cabinets worth the money?
Absolutely! You are spending less money for better quality. RTA cabinets from Lily Ann are warranted to last for many years!
2. How do I choose an RTA cabinet?
When it comes to choosing an RTA cabinet, you want to pick the best color to fit your space as well as the size. At Lily Ann, our professional designers will help you complete your kitchen for FREE with our 3D design option on our website!
3. Are RTA cabinets cheaper than assembled cabinets?
Yes! RTA cabinets are way cheaper than pre-assembled and custom cabinetry.