Remodeling your dream home, or starting from the ground up, is a challenging feat. Choosing between different flooring, granite, and overall design is complicated and confusing. However, here at Lily Ann Cabinets, we are professionals at handling all of these decisions and more and can help you identify bedroom essentials. 
Are you looking to elevate your master bedroom? Upgrading your master bedroom is one of the most important aspects of remodeling your dream home. Consider these five must-haves before re-designing. 
1. DEFINING THE MASTER BEDROOM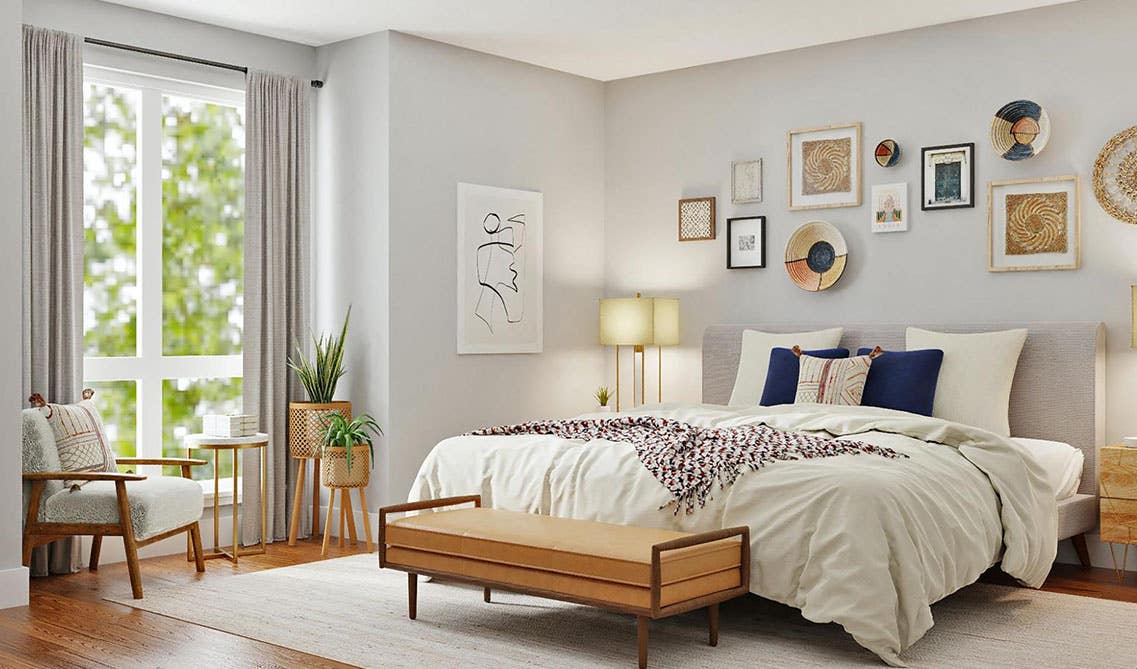 The master bedroom is expected to be luxurious, with the best placement in the house in terms of views and size. Generally, it will always have an adjacent bathroom and be big enough to fit a relaxation space. More often than not, the master bedroom houses the adults or parents of the household. It will be the largest bedroom in the house, averaging about 14x16 feet, whereas the kids' bedrooms average approximately 10x10 feet or a little larger. Using this space can be challenging, yet it is crucial to the house's overall design.
Putting dedicated time and effort into designing your master bedroom is the key to comfortability. There are 5 must-haves to consider when thinking about your dream master bedroom for you and your partner. 
2. HIS & HER BATHROOM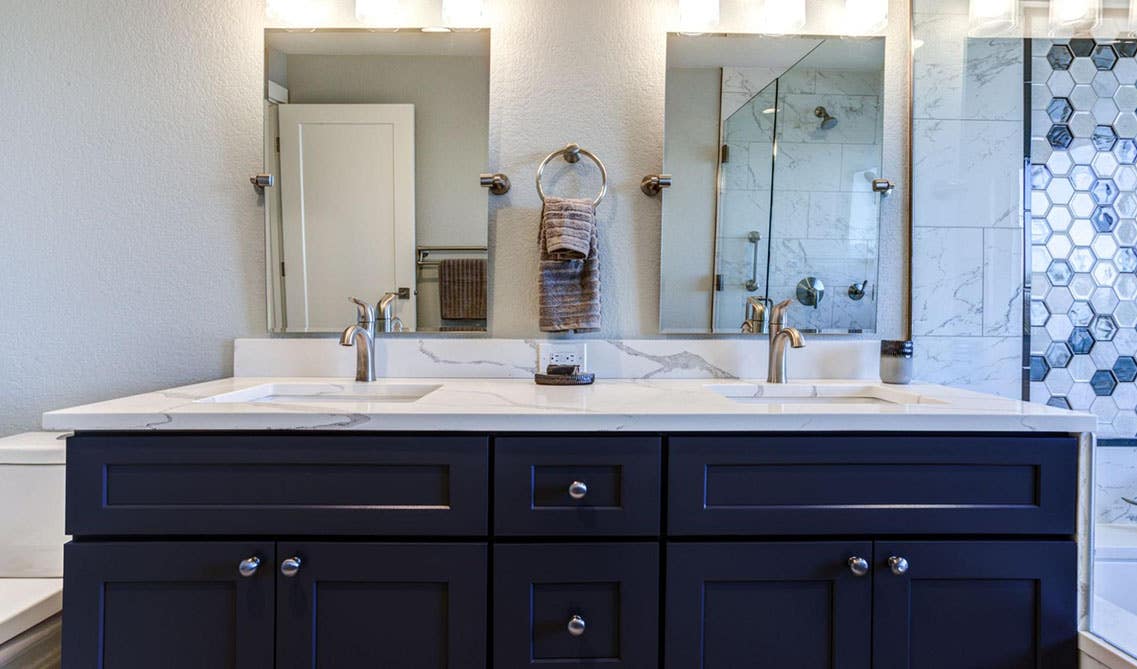 The famous his & her bathroom is one of the most essential features of the master bedroom, giving equal dual space for both partners and allowing for extra space to get ready for both partners' belongings. Whether you are ending the night together or just getting your day started, his & her bathrooms throw familiar hassle out the door. The style customizations are endless as both opinions for design can be accommodated in this space. 
This bathroom style also allows for more cabinet and storage space, giving both partners more freedom. On average, his & her bathrooms can be up to 200 square feet allowing for a women's makeup vanity, a walk-in shower, a deep bathtub, heated floors, towel racks, and more!
Find our solutions to storage and bathroom cabinets at Lily Ann Cabinets.
3. WALK-IN CLOSETS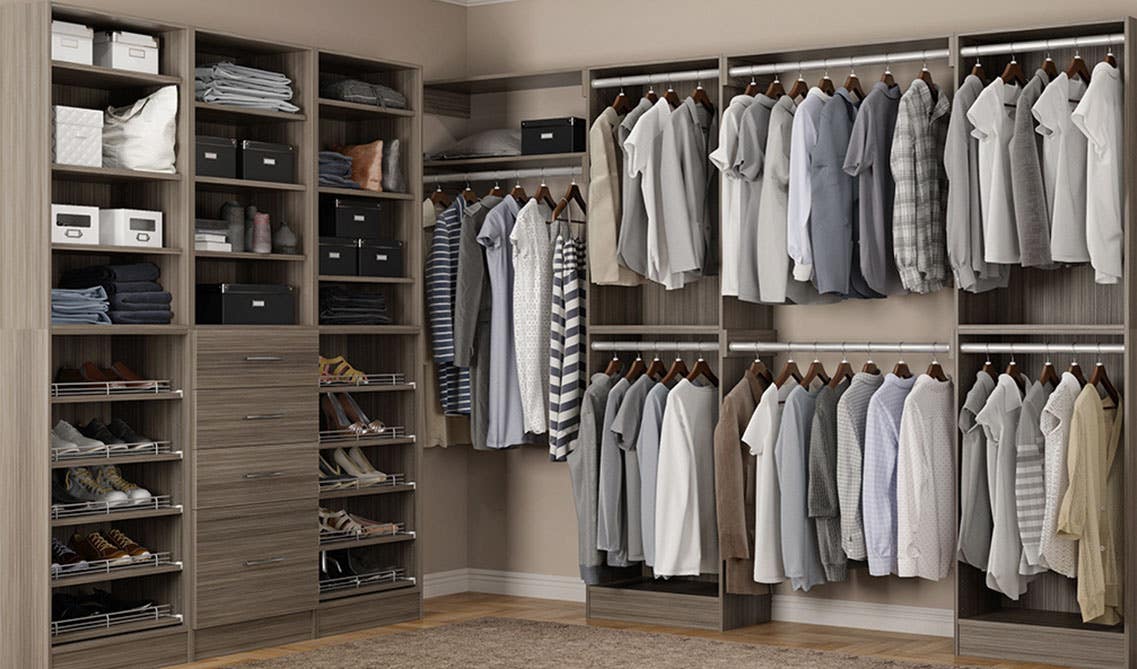 It is common for walk-in closets to accompany his & her bathrooms. Two walk-in closets are commonly seen in master bedrooms - one in or near the bathroom and the other centrally located in the bedroom. Both are the same size, about 7x10 feet or a little smaller depending on the house size. 
Walk-in closets have endless opportunities for customization and can be built exactly how you've envisioned them. With a walk-in closet, you benefit from much more space to fit shoes, handbags, jewelry, ties, suits, and dresses of all sizes. Additionally, having a separate closet gives the bedroom itself more space, making it feel more open and welcoming. 
4. PERSONAL SITTING AREA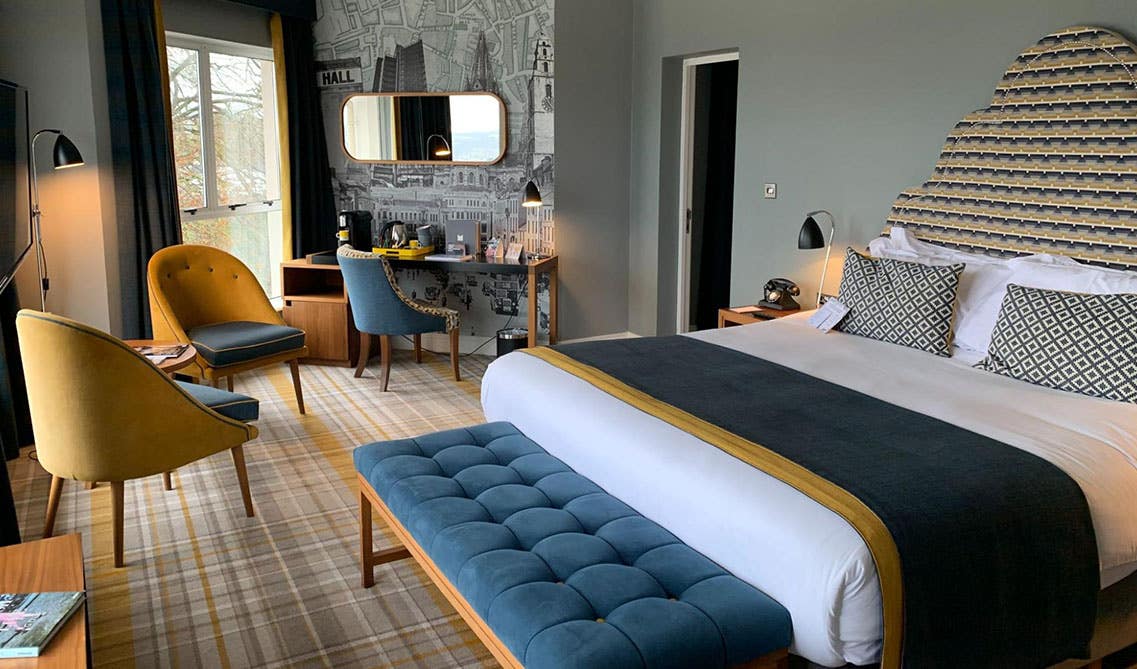 With the extra space saved by building a walk-in closet, consider adding a personal sitting area into your master bedroom. This sitting space can also double as a small office space for quick emails or work touch-ups. 
Many people never even consider adding this extra space to their master bedroom but having a "room inside your room" increases relaxation and comfort. Additionally, it separates the sleeping mind from the work mind allowing you total productivity and a full night's rest.
Designing this space is quite simple. Consider adding a small loveseat, side table, lamp, and a colorful rug. You can even incorporate a fireplace and a mounted TV to further enjoy your stress-free sitting area. No extensive renovations need to be made in order to create a small space away from your sleeping area. 
5. FLOOR-TO-CEILING WINDOWS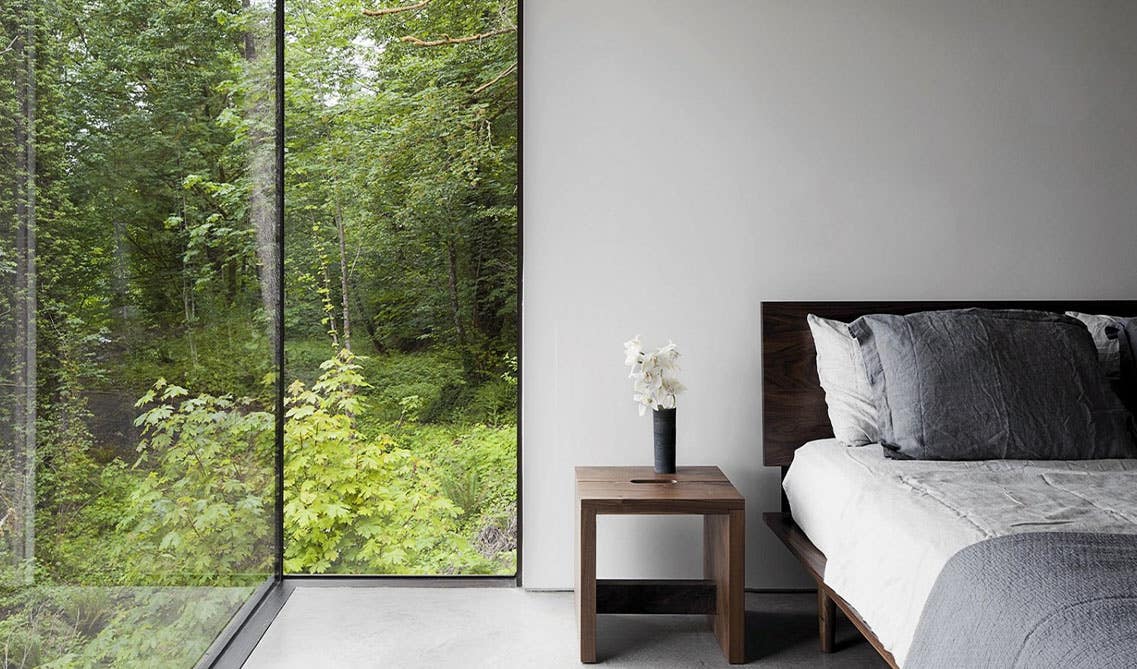 To fully transform your dream master bedroom, install floor-to-ceiling windows. Since most master bedrooms have the best view in the house, large and expansive windows will give you access to all the views you may otherwise be missing out on. Make the most of your view and create a 360 experience!
Maximize your home's energy efficiency by allowing natural light to flood the room, adding elegance to your home. If your bedroom is on the smaller side, floor-to-ceiling windows will make your space feel bigger. Floor-to-ceiling windows have easy maintenance allowing your room to be a stress-free environment.
6. LUXURY BEDDING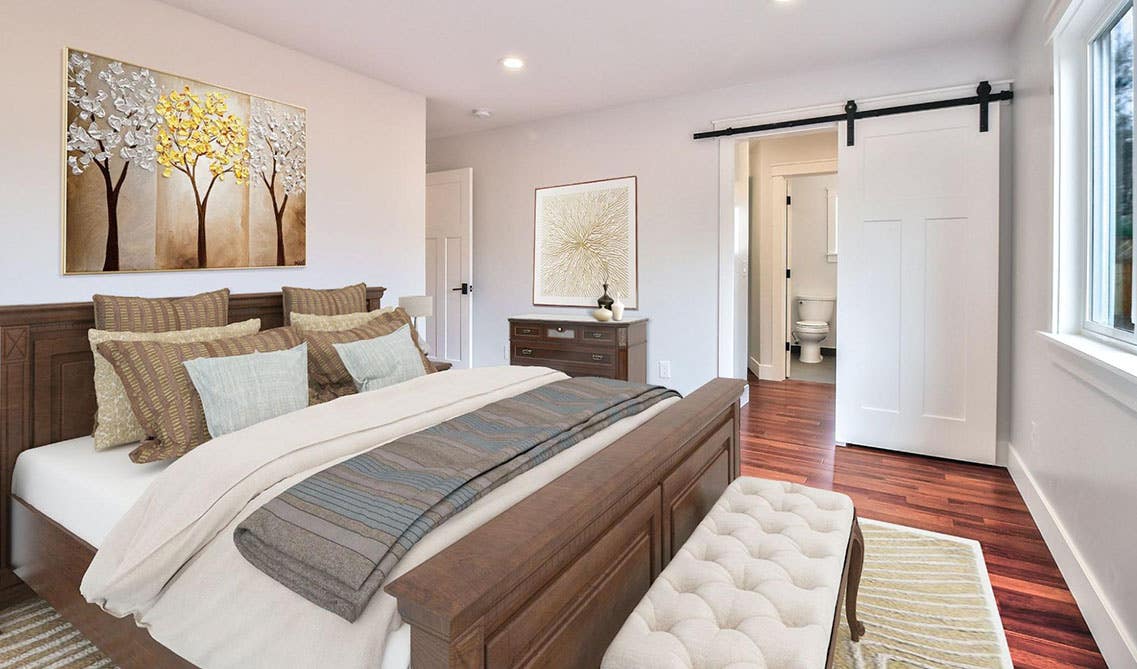 The final must-have for your new master bedroom is luxury custom bedding. Creating an atmosphere of romance and elegance should be a top priority for any master bedroom. Instantly elevate the feel of your master bedroom by purchasing luxury custom bedding. 
Sleeping on any bedding that is uncomfortable, cheap, or just doesn't look cohesive in your room can make you not even want to sleep there. Be excited about sleeping at night when you invest in luxury bedding. 
No matter the size of your bed, custom bedding will fit perfectly and complement any other design choices you make. If you tend to go for more neutral tones, this is the perfect opportunity to bring some life to your new master bedroom with floral or earth-toned sheets and throw pillows. 
At Lily Ann Cabinets, we hope to inspire all aspects of building or remodeling your dream home. These five master bedroom essentials are always a staple in our book. Be inspired to elevate more than just your bedroom by glancing at our gallery of kitchen and bathroom photos.
FAQ:
1. What is the must have furniture in the master bedroom?
According to Parachute Home, ​​a bed frame, mattress, nightstands and dressers are key.