Closet Cabinets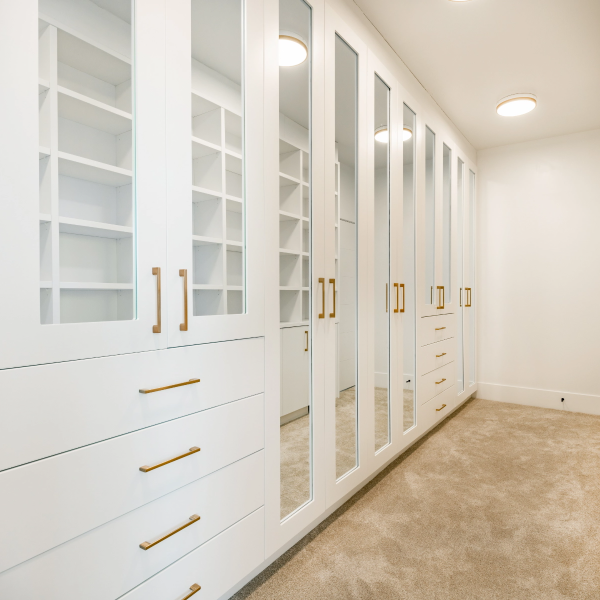 Custom Closet Cabinets
If you are renovating your home or just looking to make a few small upgrades, Lily Ann Cabinets has you covered. If you are wanting to make upgrades around the home but do not want to do a full remodel, simply changing out closet cabinets can make a huge difference in the look and feel of your living space! Just by switching the style, color, and decorative hardware (as in knobs and pulls) of your closet doors throughout your home can truly change the entire vibe of the home.
Lily Ann Cabinets has a wonderful selection to choose from and you are certain to find one that fits the aesthetic that most resonates with you and your style.
Reasons to Buy Closet Cabinets Online
Usually, buying cabinetry of any kind has been an in-person endeavor that could span over the course of a few visits. However, in the past 2 years largely due to the COVID-19 pandemic, eCommerce has taken over! Instead of shopping in person, and only the stock that the particular company has in that store location at that, online shopping for custom closet cabinets allows you to see all of what a brand has to offer as far as stock and selection of specific colors, styles, and sizes.
Shopping with Lily Ann Cabinets has benefits that you will not see anywhere else! You can choose a cabinet style and color and we will send a sample size right to your door. This way, you can see exactly how that specific closet cabinet will look in your home! The first 2 samples are yours free of charge, and each additional sample will be shipped right to your front door for the low cost of $9.71 apiece! If you want to see the sample on a larger scale, you also have the option of purchasing a sample cabinet door to get the full picture of how it will look in your space. At Lily Ann Cabinets, we offer seamless service, so you can make these important design choices from the comfort of your own home!
Shop Now
Get Free Sample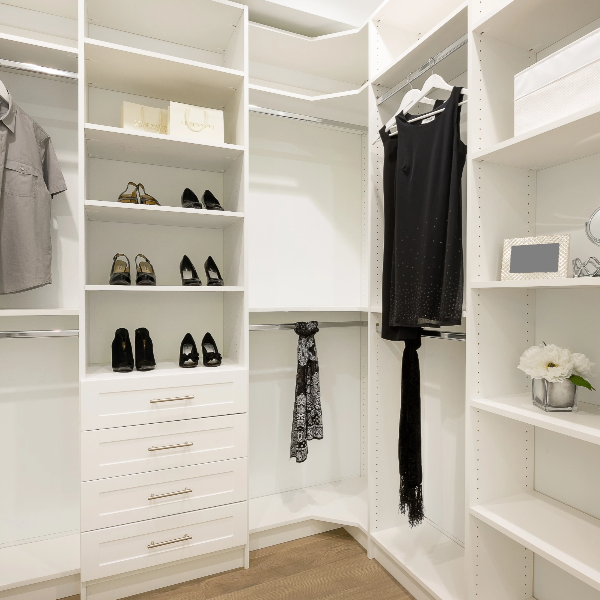 ---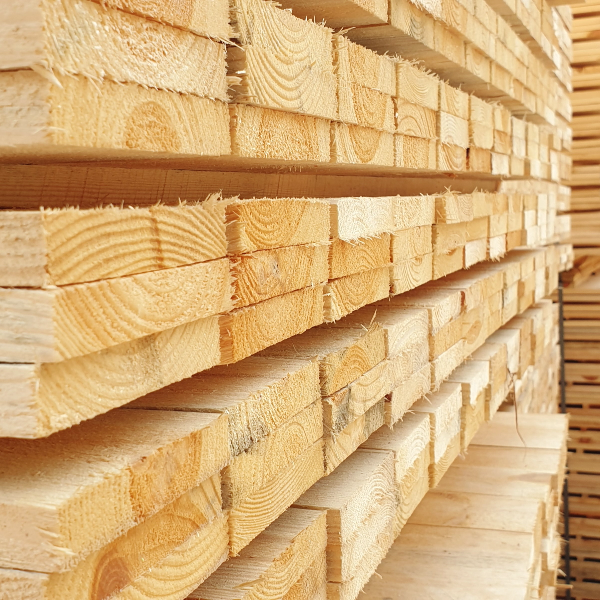 Quality Materials for DIY Closet Cabinets
Our sharp and savvy team at Lily Ann Cabinets is committed to quality in everything we create and design for you, our valued customers. We use the finest quality materials, at a price you'll love, to craft the perfect cabinetry for your home. We are your one-stop shop, your closet cabinetry wholesale, and can get you organized today! Whenever you shop at Lily Ann Cabinets, you can rest assured you are getting nothing but the best, without having to spend an arm and leg to be guaranteed to get it!
Shop Now
---
Organizing Your New Closet Cabinets
While you are giving your closets a cosmetic facelift, why not take it one step further and reorganize the contents within them? Closets have the tendency to be a catch-all for things that we do not want out in the open, or visible when guests come over to our homes. Lily Ann Cabinets has the organizational solutions you need to assure that nothing in your home is an eyesore, even down to the inside of your closets. This is especially necessary if you choose to go with stunning and modern closet cabinets with glass doors, as anyone who walks past can see what lies within, so you definitely want to have some sort of system of organization. Let's take those closets from something you want to hide from your guests to something you'll want to show off!
One of our top recommendations when it comes to cabinet storage solutions is the Base Door Storage Organizer, which would be the perfect place to store random odds and ends on the back of your closet doors. Depending upon the size of your closet, you can choose between the 15" or 18" organizer options. Whether you are in need of a spot to put your umbrellas, gloves, hats, tool kit, etc., this expertly crafted piece will allow you to see everything at eye level, and organize it between the three shelves that the Base Door Storage Organizer provides.
Our talented team of designers can work closely with you to come up with the best solution for each of the closets in your home, from the doors, to decorative hardware, and storage solutions if you are having difficulty coming to a decision or seeing the full picture when it comes to your design or room renovation. Just choose the style and color of cabinets you would like to go with, and provide our team with the exact measurements of the space you would like them to design within. Once the team has that pertinent information, they will get to work crafting a unique, quality 3D design and walkthrough tour for you to approve!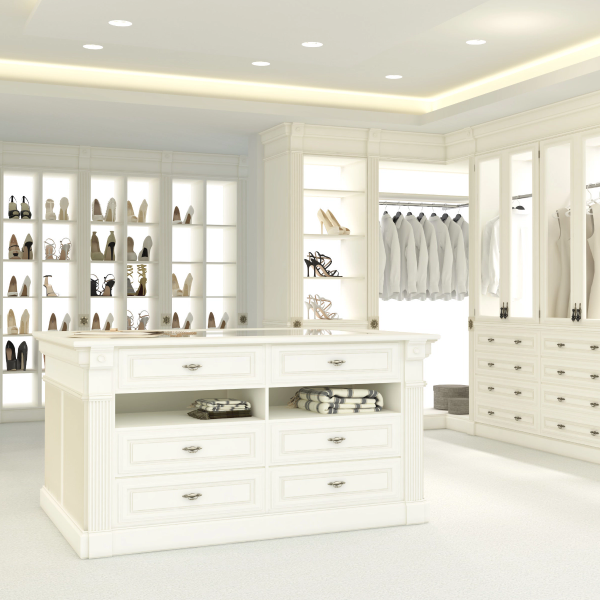 Don't Cut Corners on Your Custom Closet Cabinet Design
Our lives get busy, you have social obligations, harsh deadlines at work, and cleaning you have to get done. It can be tempting to just pick cabinetry quickly and check the project off of your list so you can move on to the next task on your plate. However, it is important not to cut corners on the design elements, because you will regret it down the line! Take the time to pick out cabinetry, decorative hardware, and storage solutions that you will enjoy looking at and utilizing for years to come. If you just choose something to get the project finished and do not take the time to think about how it will look, feel, and be utilized within your home, the closet cabinetry you choose online may not look as you imagined it would.
Ready To Jump In?
If you need assistance deciding which direction to go in design, contact our wonderful design team. We can help you choose the right cabinet style, the perfect shade of paint, and the exact knobs and handles to make your vision come to life! Ready to get started? Contact us today!
Contact Us