Ready to assemble (RTA) cabinets are a trend that is rapidly growing across every market segment. This is significant because 20 years ago RTA cabinets weren't as popular. They occupied a specific niche … a very low-end niche.
But today you can find the highest quality cabinets in an RTA version. Not only can you get ready to assemble cabinets exhibiting fine craftsmanship, they also save time and money compared to custom-made cabinets. With RTA, you can walk into a store and get what you need – right here, right now – versus waiting two months for made to order cabinets. And you'll pay a whole lot less.
RTA cabinets are more cost-effective because they can be shipped faster and with less damage. This cuts down tremendously on shipping costs. Plus, they take less space to warehouse than pre-assembled cabinets.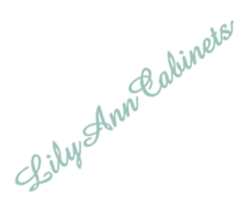 Better Quality, Better Price
Not all ready-to-assemble cabinets are created equal. Lily Ann Cabinets, for instance, has developed a proprietary assembly process that makes their RTA kitchen cabinets faster and easier to put together. Unlike RTA cabinets that show unsightly clips, most Lily Ann cabinets only use two clips, and they are not visible.
Lily Ann also finishes their top-of the-line cabinets with a 12-layer process of hand-applied stain or paint and glaze. This gives the cabinets a more elegant exterior that is better able to hold up to the stresses of a kitchen environment, compared to the standard six-to-nine step process used on many RTA cabinets.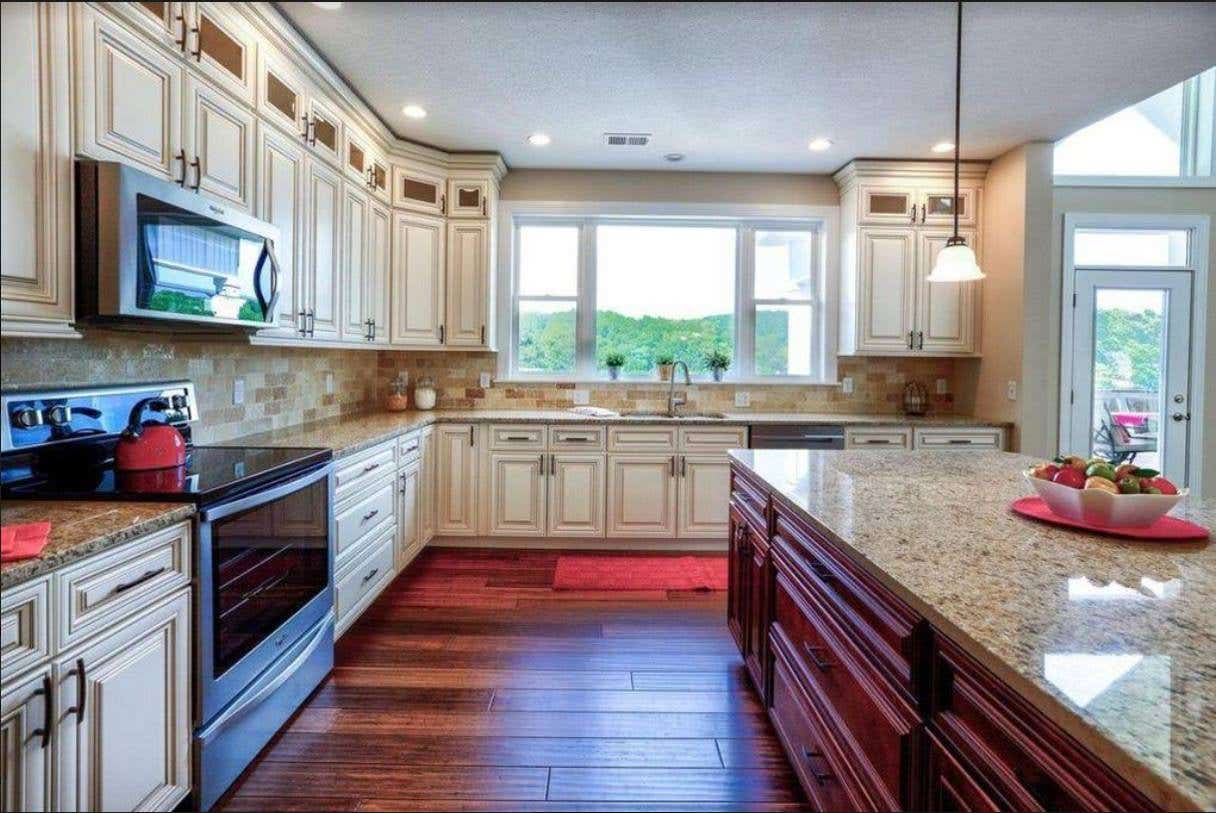 But shopping with Lily Ann guarantees more than just premium quality cabinetry—it also ensures you'll be saving money. With free shipping on qualifying orders over $2,499, purchasing ready to assemble cabinets from Lily Ann Cabinets can save you hundreds to thousands of dollars on your kitchen remodel.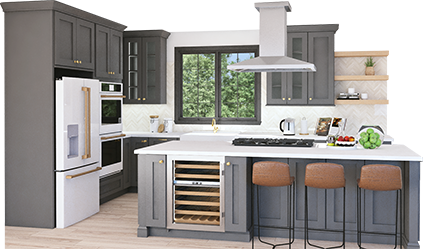 Get your FREE 3D kitchen design today!
Start Now
Features To Look For
When shopping for ready to assemble cabinets, there are a few things you need to watch out for. Although RTA cabinets have come a long way in quality since they first hit the market, there are still manufacturers that sell inferior quality cabinets. During your search process for the right cabinets, keep this checklist in mind:
✔ Solid wood box construction
✔ Full-extension drawer glides
✔ Dovetail cabinet assembly
✔ Hand-applied finishes (stain or glaze)
If you are unsure of the quality or finish of a cabinet, be sure to request a free sample from the supplier.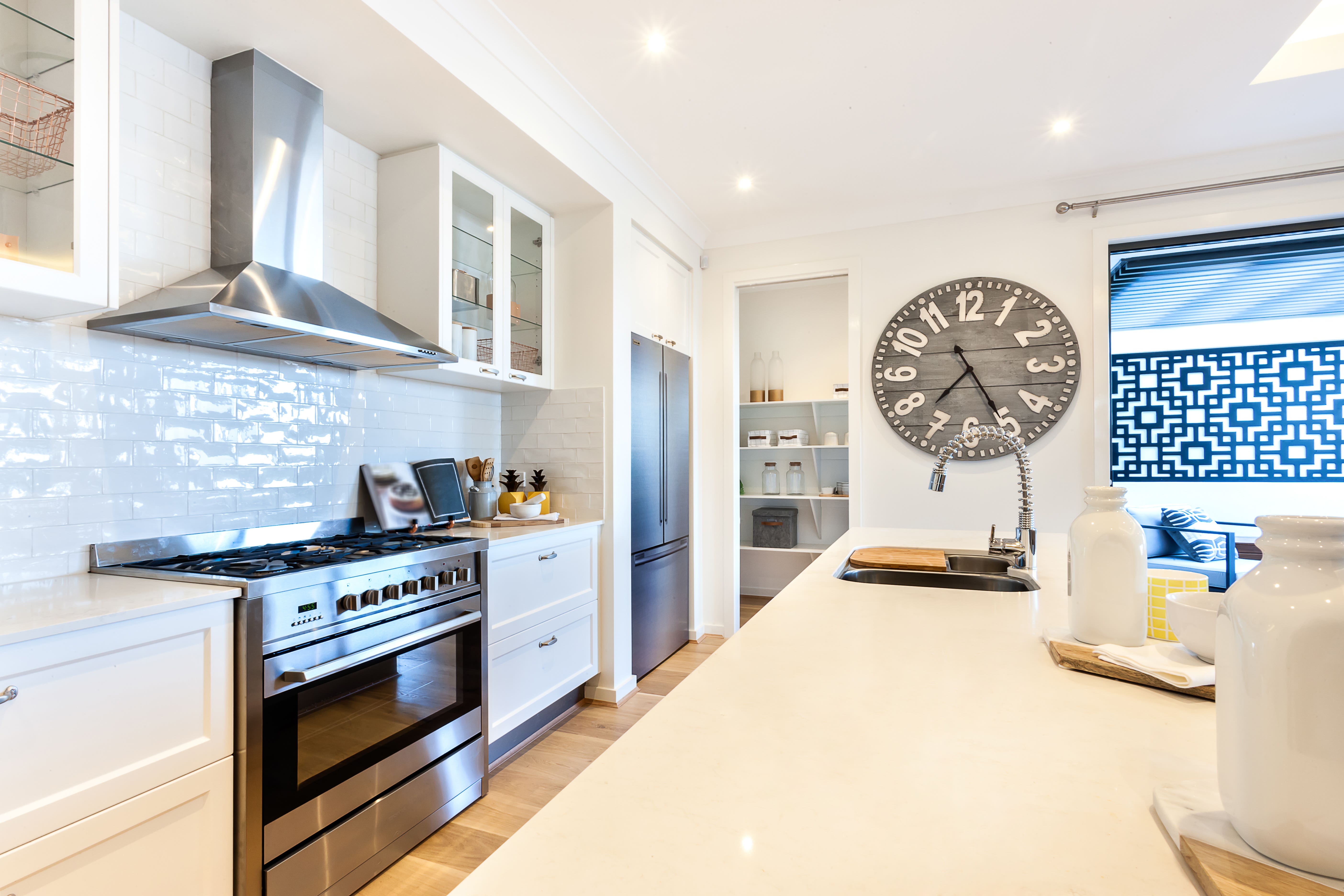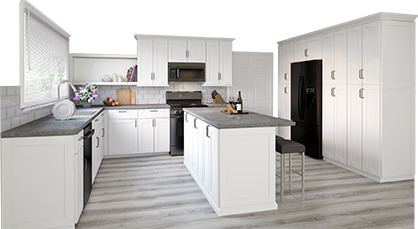 3D Kitchen Visualizer Tool
Bring your dream kitchen to life with our free kitchen visualizer!
Design Now
Construction Made Easy
Featuring the convenient dovetail assembly process, most of Lily Ann's cabinets lock together like puzzle pieces. Not only does this make the building process easier and faster, it makes for a more strong and durable cabinet. Many other RTA cabinet companies require unsightly metal clamps that hold the cabinets together.
Need some assistance? We've got you covered. Since we make everything we sell, we know the products inside and out. If you ever run into assembly questions, just give us a call. We're always happy to help!
Styles You Love For Less
If you fear that your style options will be limited with RTA cabinets, we're here to reassure you. When shopping for RTA cabinets, you'll have an extensive selection of high quality cabinet styles to choose from. Lily Ann Cabinets offers a wide variety of painted and stained cabinets for every kitchen and bathroom style, from rustic to modern.
RTA Shaker Cabinets
Shaker is one of our most popular styles of ready to assemble kitchen cabinets. Perfect for every kitchen style, RTA shaker cabinets are simple yet elegant. Plus, they're affordable.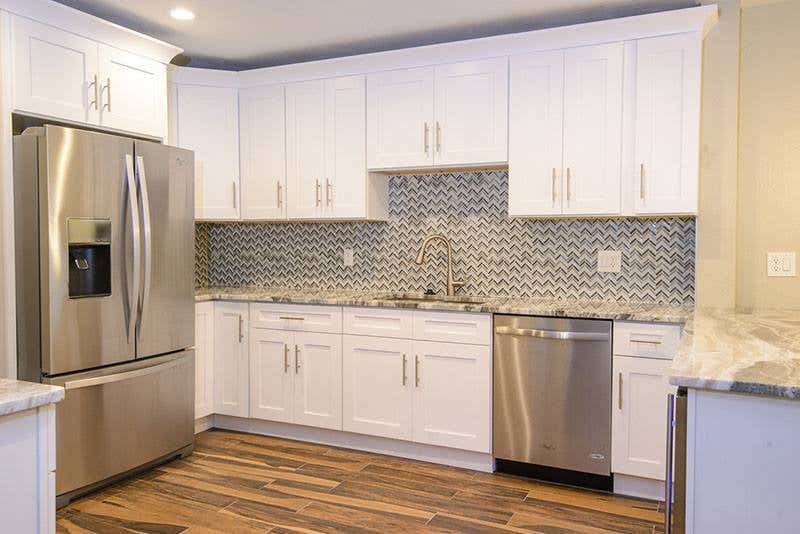 RTA Bathroom Cabinets
Lily Ann's ready to assemble bathroom cabinets include a 12-layer stain that helps to protect them from moisture, spills and other stressors common to the bathroom area. Because of this extra layer of protection, these are the best RTA cabinets for bathrooms.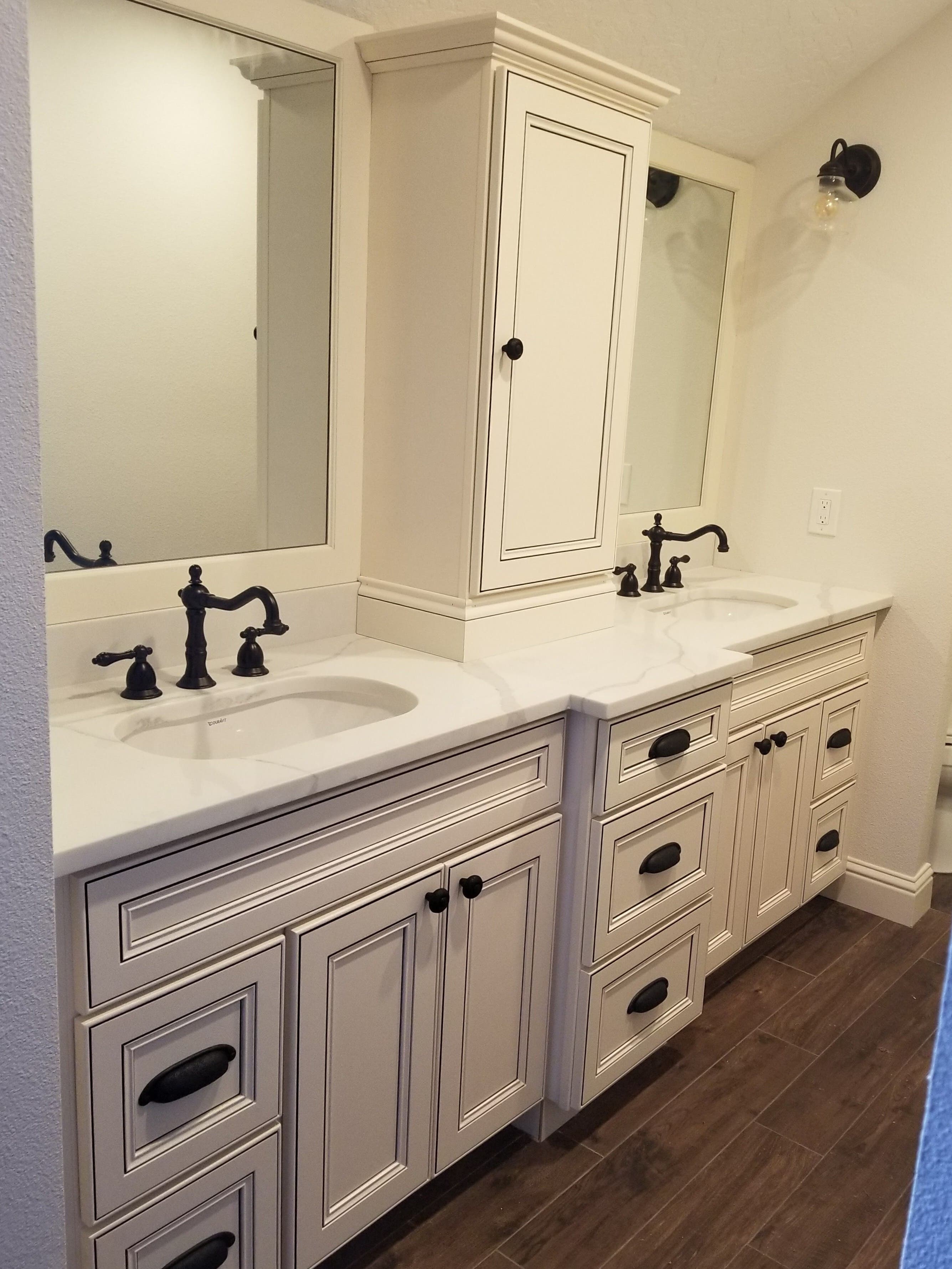 RTA Hickory Cabinets
For customers who favor a natural wood grain, hickory cabinets are a great choice. These RTA solid wood cabinets have a unique graining pattern with natural knots and sapwood variations.
Glass Door RTA Cabinets
For an added touch of elegance, add a few glass front cabinet doors to your kitchen remodel. Lily Ann Cabinets offers glass door cabinets for up to 50% off traditional box store pricing.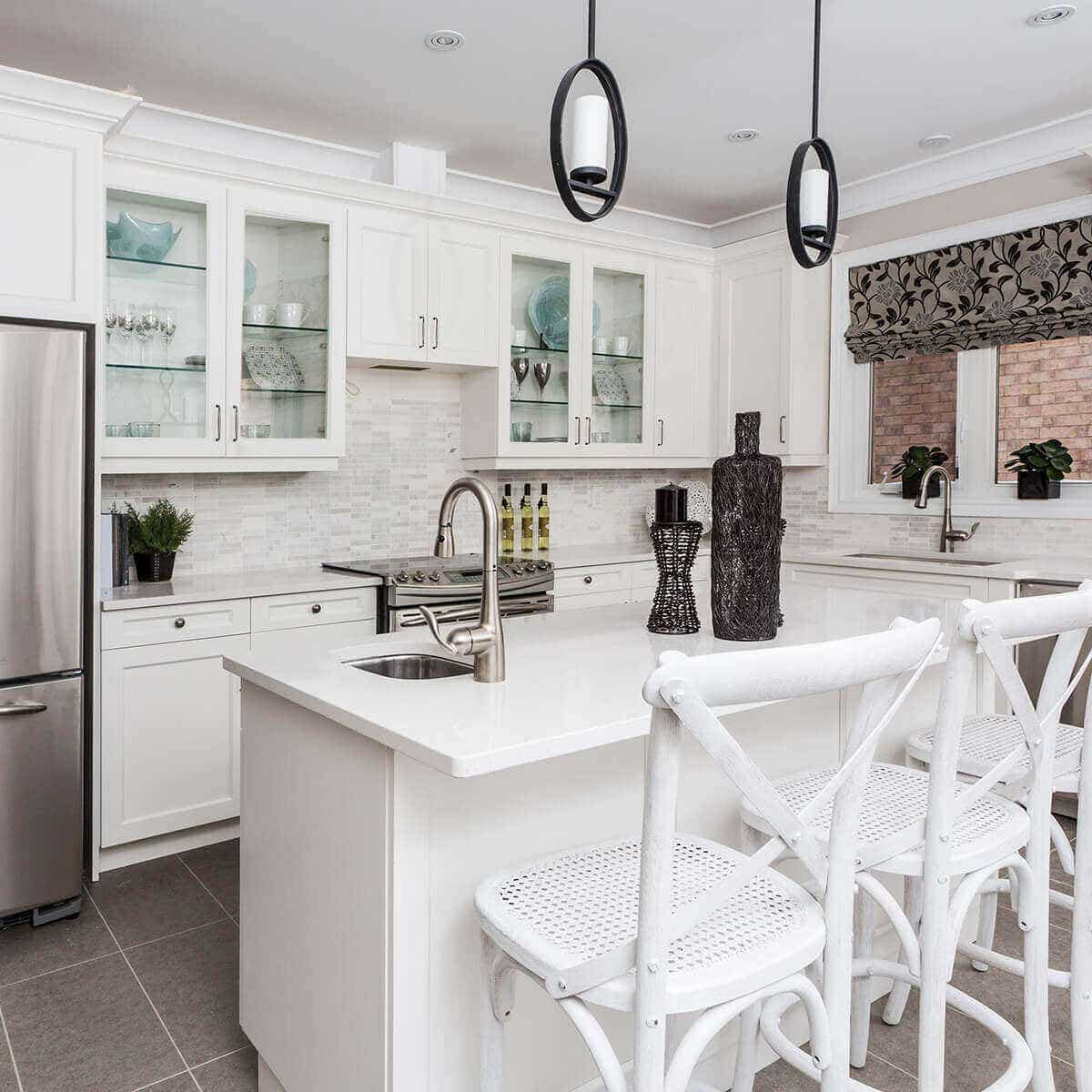 Visualize Your New Space
Still not sure if RTA cabinets are right for you? Get a free 3D kitchen design! At Lily Ann Cabinets, we do everything we can to help your remodeling project go smoothly. Our talented team of kitchen designers have modeled thousands of kitchens across the United States.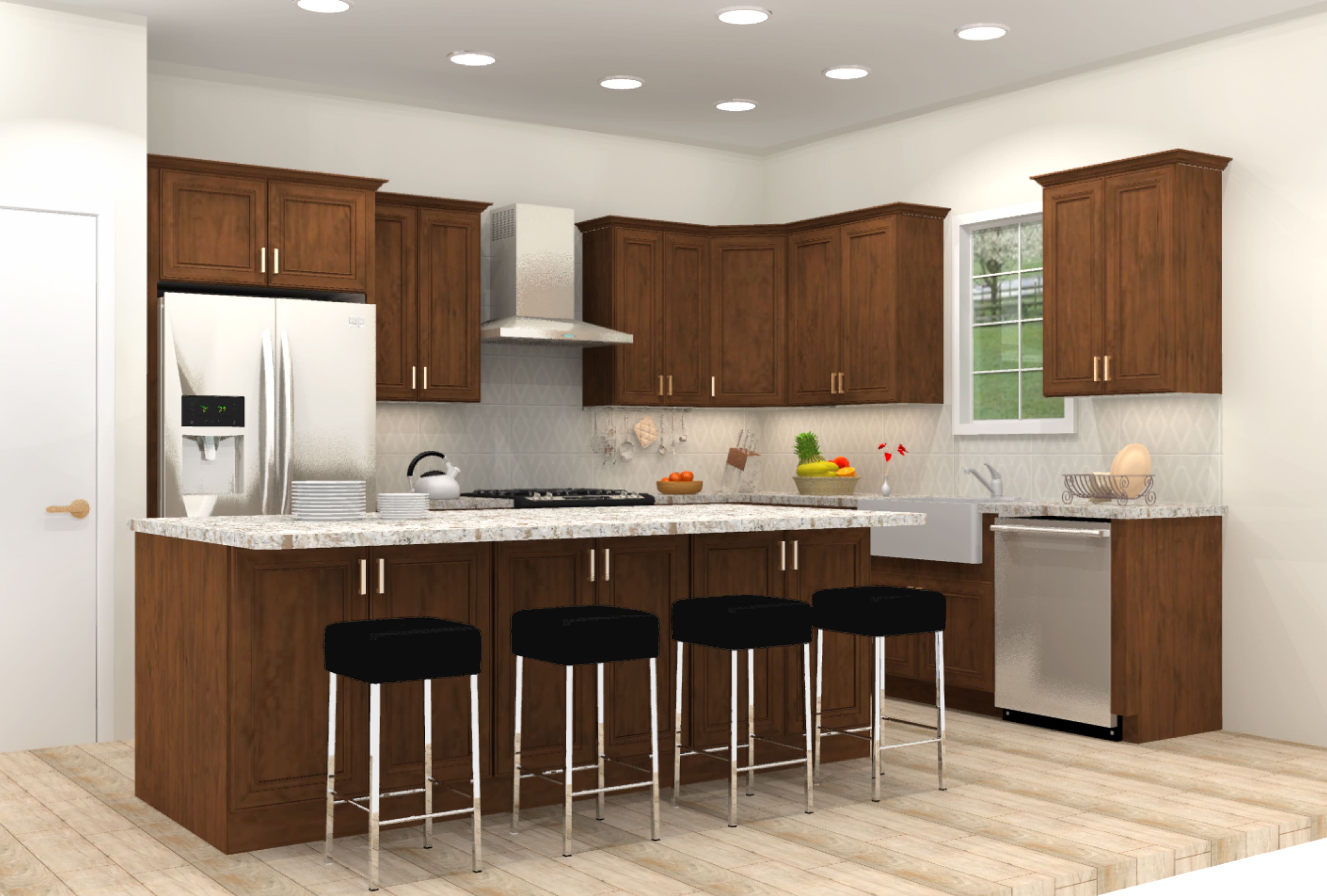 With no obligation, you'll receive a comprehensive 3D design package, including a quote for the cost of your new RTA cabinets. It is important to us that our customers see their dream kitchen come to life before they even purchase their cabinetry.
The Future of RTA
As a manufacturer, Lily Ann Cabinets sets a higher standard of service compared to companies that simply buy RTA cabinets, then mark them up and resell them. The knowledgeable professionals at Lily Ann Cabinets are always happy to answer questions. Plus they offer free design help. Excellent customer service is always our #1 priority.
It's no wonder so many people today are willing to look at RTA cabinets online as a viable option.
"Right now RTA cabinets make up about 10 percent of the industry," points out Bill Decker III, Lily Ann Design Specialist, "but RTA is growing at such a fast pace, I predict that in five years, ready-to-assemble cabinets will account for half the market."
Browse Lily Ann's extensive selection of top-rated RTA cabinets today!