When it comes to basement design, the possibilities are endless. Basement design ideas can range from practical and functional to creative and unique. Whether you're looking to renovate an existing basement or create something completely new, there are so many ways to transform your space into something truly special. In this blog post, we'll explore 7 inspiring basement design ideas that will help you get started. So, let's get to it!
1) Adding an extra bedroom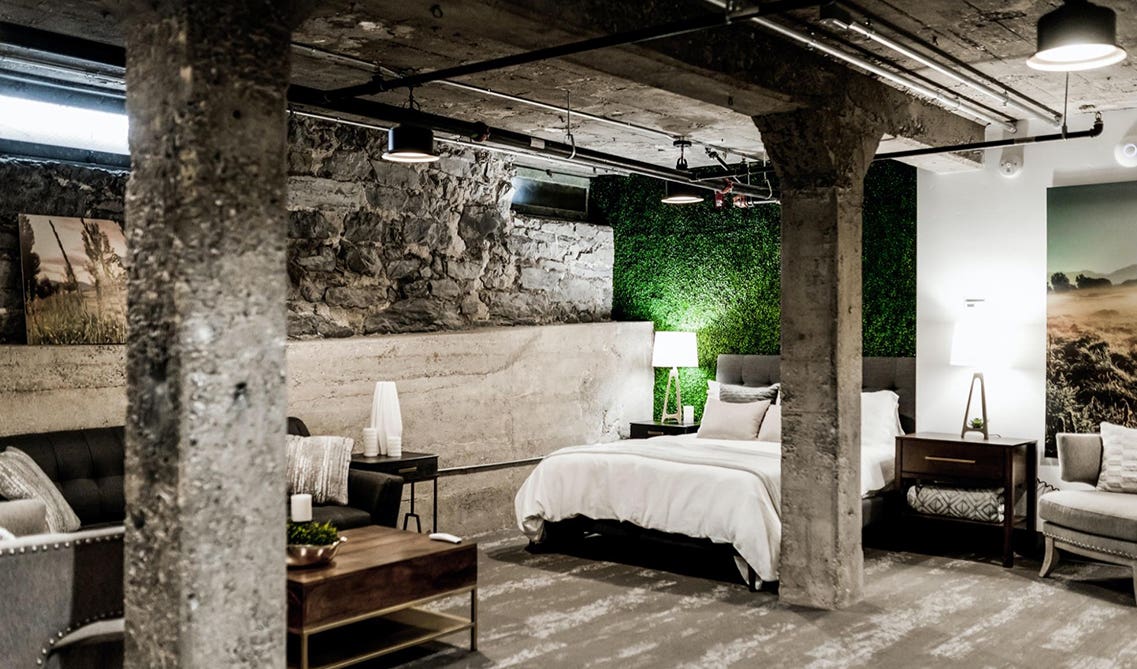 One of the great basement layout ideas is to add an extra bedroom for guests or your kids. This is a great way to get the most out of your basement layout. You can make this bedroom as luxurious or as simple as you'd like, and it will provide much-needed space for your family. If you're looking for some great basement design ideas to help you create an extra bedroom in your basement, consider these options:
1) Create a separate entrance for the bedroom. This will give your guest the feeling of privacy, while still providing them with access to the main area of your home.
2) Create built-in storage and seating areas to make the most of the space. Built-in bookshelves, dressers, and even nightstands can provide plenty of storage, while comfortable seating can provide a place to relax and unwind.
3) Use different colors and textures to create a cozy atmosphere. From warm colors to more neutral tones, there are lots of ways to make the space feel like a true retreat.
4) Don't forget about lighting! If your extra bedroom doesn't have access to natural light, you can use recessed lighting and lamps to create the perfect atmosphere.
By following these simple tips, you can easily transform your basement into an extra bedroom that will provide much-needed additional space for guests or your kids!
Also Read: 13 Unique Basement Bar Design Ideas for the Ultimate Mancave

2) Creating a home office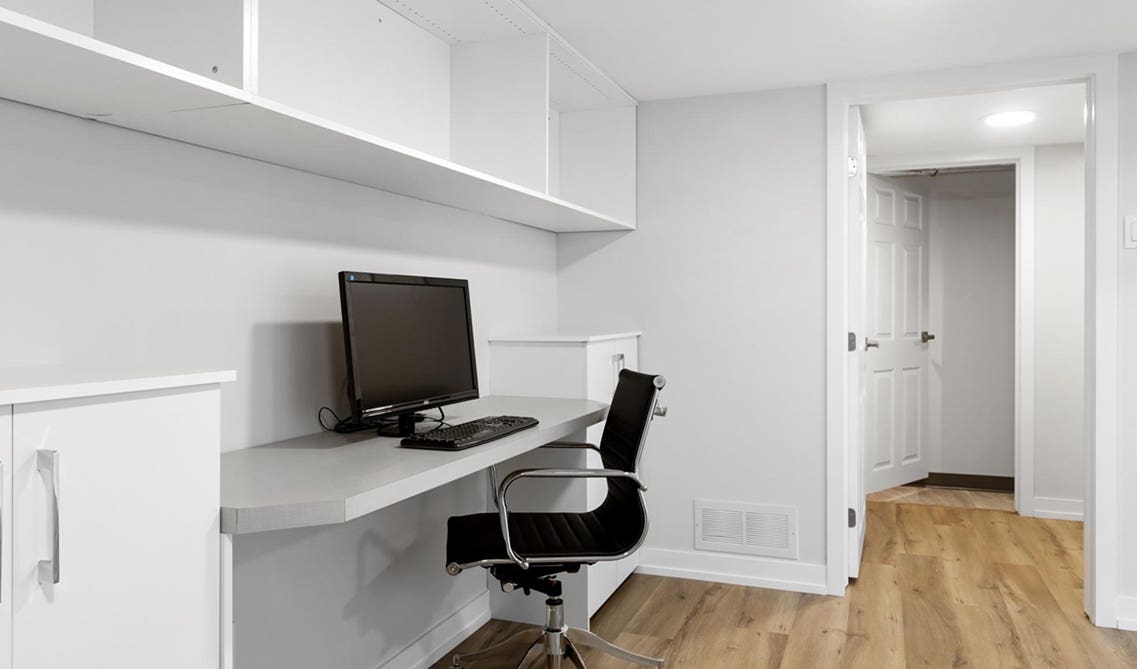 If you're working from home, having a separate room for your office is ideal for getting your work done. To begin, consider the space you have available and design the layout accordingly. You will need a good desk and chair, and you can add additional pieces like filing cabinets and shelving. Make sure you also have plenty of natural light to keep your workspace bright and comfortable. If you don't have enough natural light, you can add lamps or other lighting solutions. Finally, choose colors that inspire productivity and motivate you to work. With the right basement layout ideas, you can make your home office a place where you can be productive and inspired.
3) Building a home gym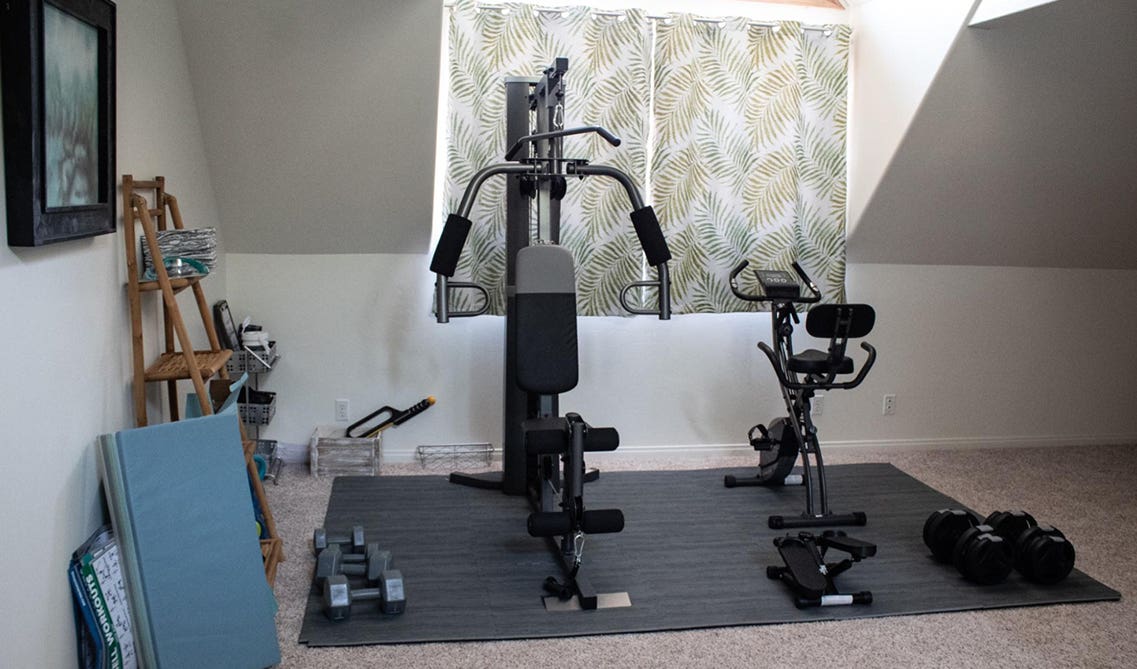 Basement design ideas that include a home gym are popular for those looking to get the most out of their space. Adding a dedicated home gym in your basement can be the perfect way to stay active and motivated. To create the ideal home gym, you'll need to consider a few basement layout ideas. Start by adding recessed lighting to ensure that your gym space is well-lit. You can also add shelving for workout equipment such as weights or exercise machines and mats for floor exercises. Keep an eye on the dimensions and make sure that your basement layout plans leave room for proper equipment storage. 
4) Adding a wet bar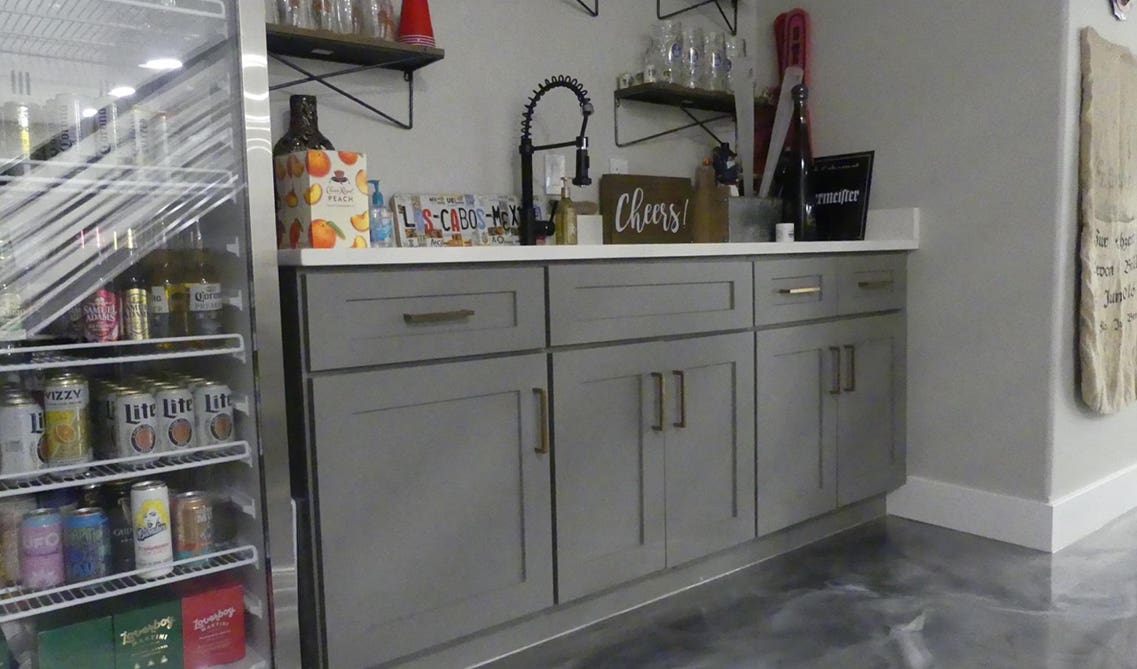 A wet bar is one of the most popular basement Design ideas and can provide an extra level of luxury to any home. This chic basement family room includes a wet bar, adding sophistication and style. The wet bar can be used to store and serve drinks for guests, or personal use as well. The wall-mounted fireplace and flatscreen provide a cozy spot to relax after a long day. With the right design, a wet bar can easily become a stylish and functional part of your basement layout.
Also Read: 5 Gorgeous Wet Bar Ideas To Elevate Your Home

5) Creating a home theater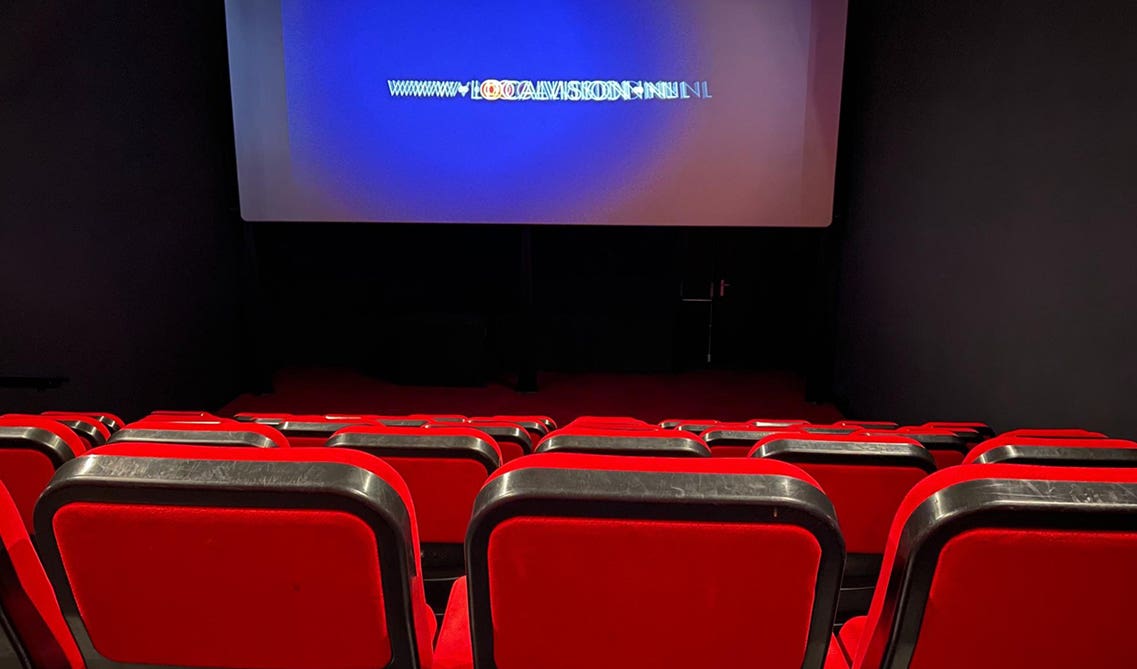 One of the most exciting basement design ideas is to create a home theater. With the right equipment and design, you can turn your basement into a mini movie theater for your family and friends to enjoy. To begin, you'll need to decide on the size of the room and decide what furniture will fit in it best. When considering the layout, keep in mind the position of the projector, speakers, and seating arrangements. Additionally, consider adding blackout curtains, soundproofing materials, and proper lighting to create the perfect atmosphere. With careful planning and design, you can make your basement into a luxurious space that's perfect for watching movies.
6) Adding a game room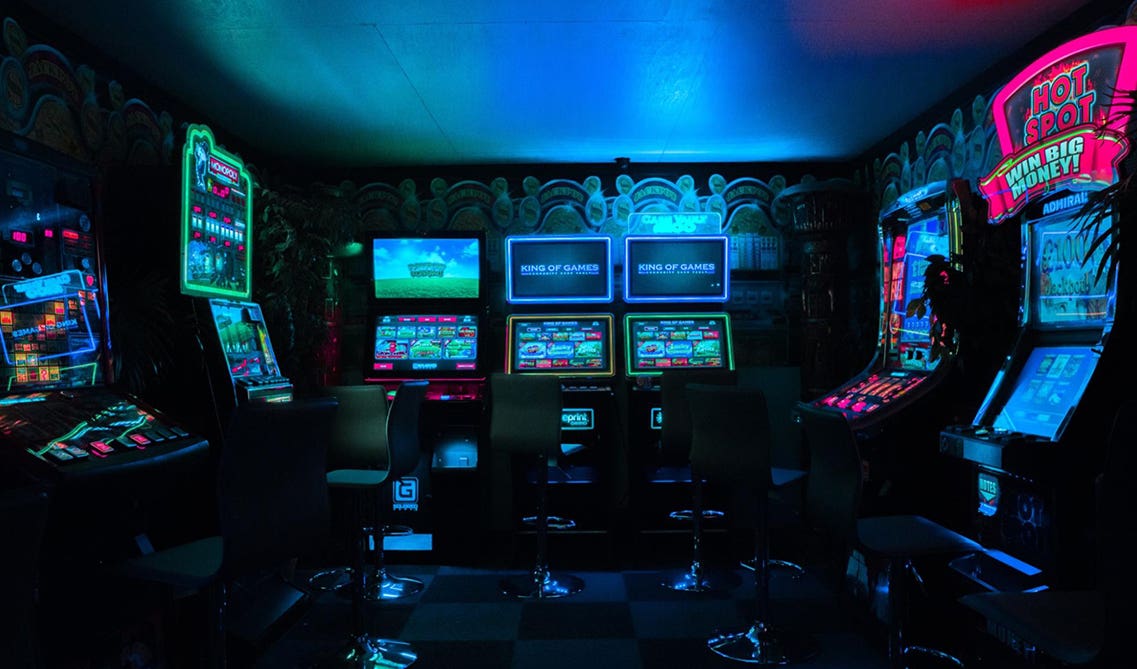 One of the best basement design ideas is to add a game room. A game room is a great way to create an entertaining space for kids and adults alike. It's also a great place to store board games, video games, and other gaming items. Depending on the size of your basement, you can also add a pool table, ping pong table, air hockey table, and foosball table for extra fun. If you have any antique games, these are also great conversation pieces for your guests. You can also use this space to display artwork or posters. You can customize the look with wall colors and carpets that can easily be changed in the future. Adding a game room to your basement layout will add plenty of fun and create a relaxing environment for you and your family.
7) Adding a wine cellar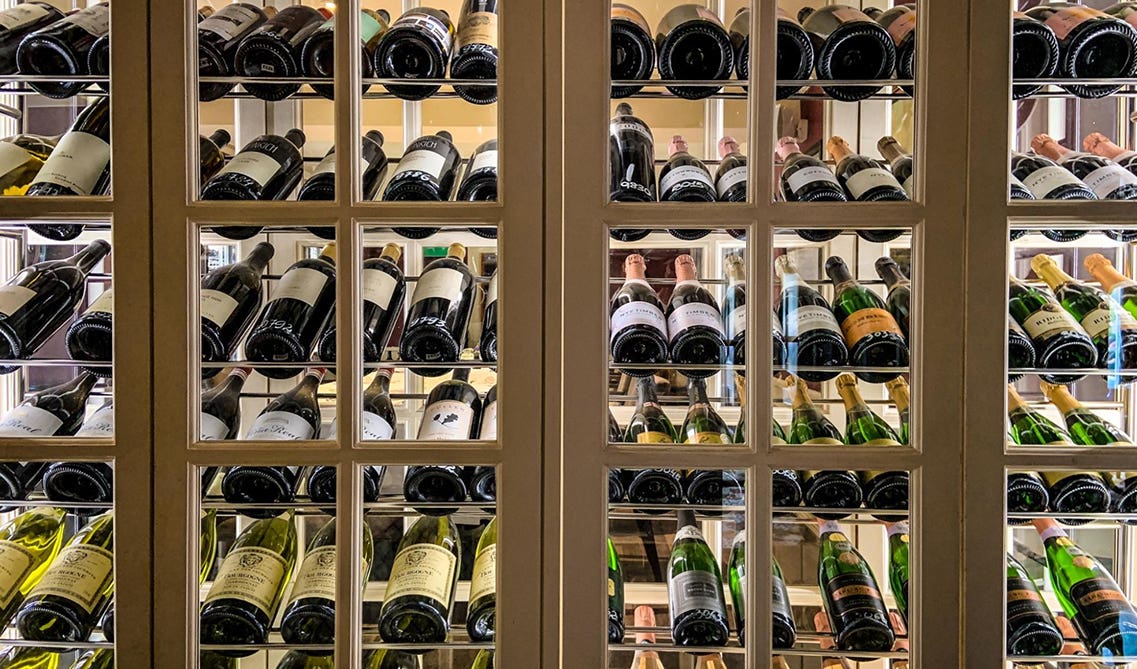 A wine cellar is one of the most luxurious basement layout ideas. It is a great way to show off your wine collection and can be an impressive addition to any home. To create a stylish wine cellar, start by planning out the floor-to-ceiling built-in wine racks. Consider adding an illuminated bottle display in the middle for a stunning visual effect. You can also place a beautiful light fixture in the center of the ceiling to cast a decorative light and shadow pattern.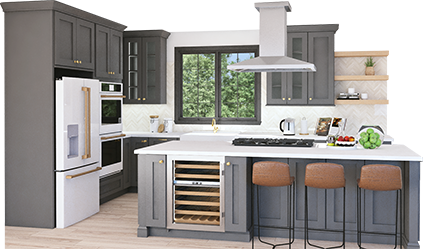 Get your FREE 3D kitchen design today!
Start Now
FAQ
1. How do you layout a basement? 
The easiest way to layout a basement may be consulting a professional. This way you can get the most use out of your basement altogether. 
2. What adds the most value to a basement? 
Adding a bathroom or bedroom to your basement may add the most value to your home. 
3. What color works best in a basement? 
When deciding what color to paint your basement, take into consideration the decor you are planning to add. Going with a neutral color would work best for natural lighting since basements don't get much natural light.
4. What is the best use of a basement?
The best use of a basement is having extra space for your family, guests, and hosting parties.