The bathroom may be the smallest room in your house, but it can be the most cluttered and difficult to keep organized. If you're sick of stepping out of your shower into complete chaos, it's time to invest in an affordable RTA bathroom vanity cabinet set to keep everything tucked away neatly and save space at the same time.
Here are some of the best options on the market right now, so you can finally have that dream bathroom! 
Under-Sink Shelves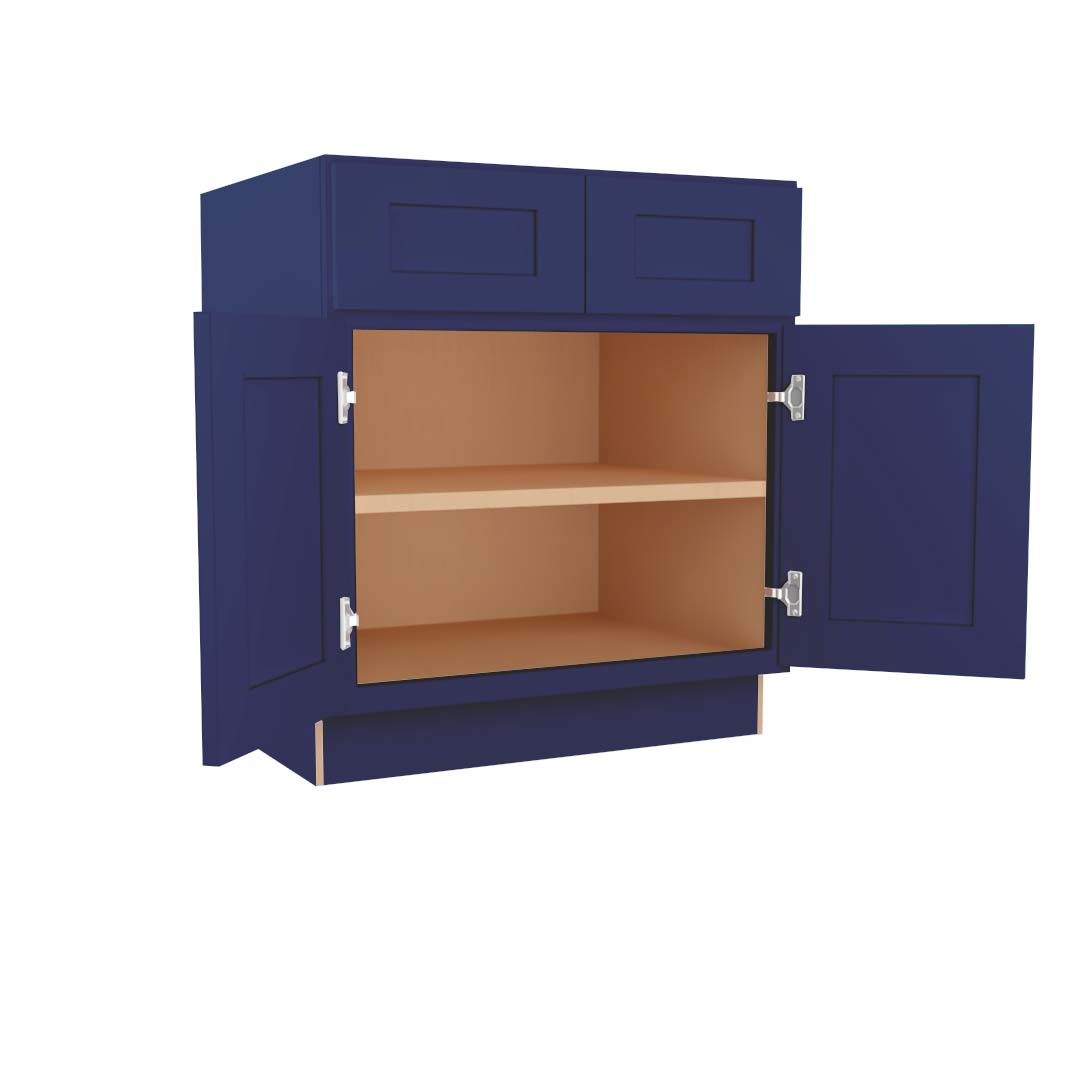 Every bathroom needs a place to put towels, toothbrushes, and other everyday accessories. A vanity with a sink is a natural fit for your bathroom; it gives you a lot of storage space without taking up as much visual space as more traditional cabinets. It also allows storage space to organize all of your bathroom products without having any clutter. 
Corner Shelf Units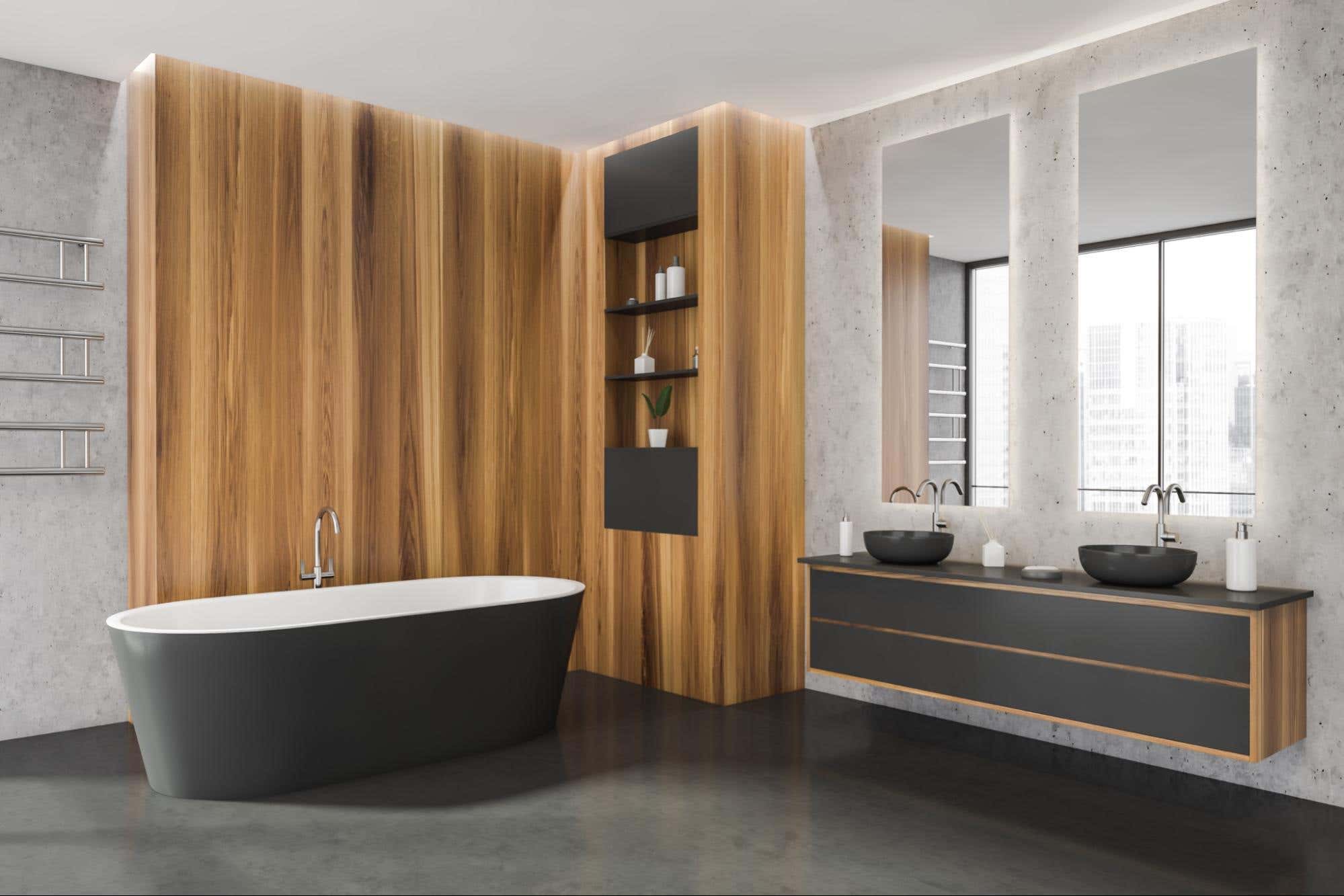 Floating shelves from Lily Ann Cabinets are a great way to make use of unused space—they're so simple, yet so pleasing to the eyes. The floating shelves are easy to install, amazing quality, and affordable.
First, pick out some shelf brackets from our website, keep in mind all of our floating shelves are easily adjustable to your liking and sturdy. This is perfect since you want your shelves to be able to support more weight than the bathroom products you place on them.
If you place two floating shelves on each side of your bathroom wall you can easily create an amazing corner shelf for your space. If you don't like the floating shelf look, try some RTA bathroom wall cabinets! Adding wall cabinets to your bathroom gives an elevated and sleek look that will make your bathroom your favorite part of your house!
Linen Closet Systems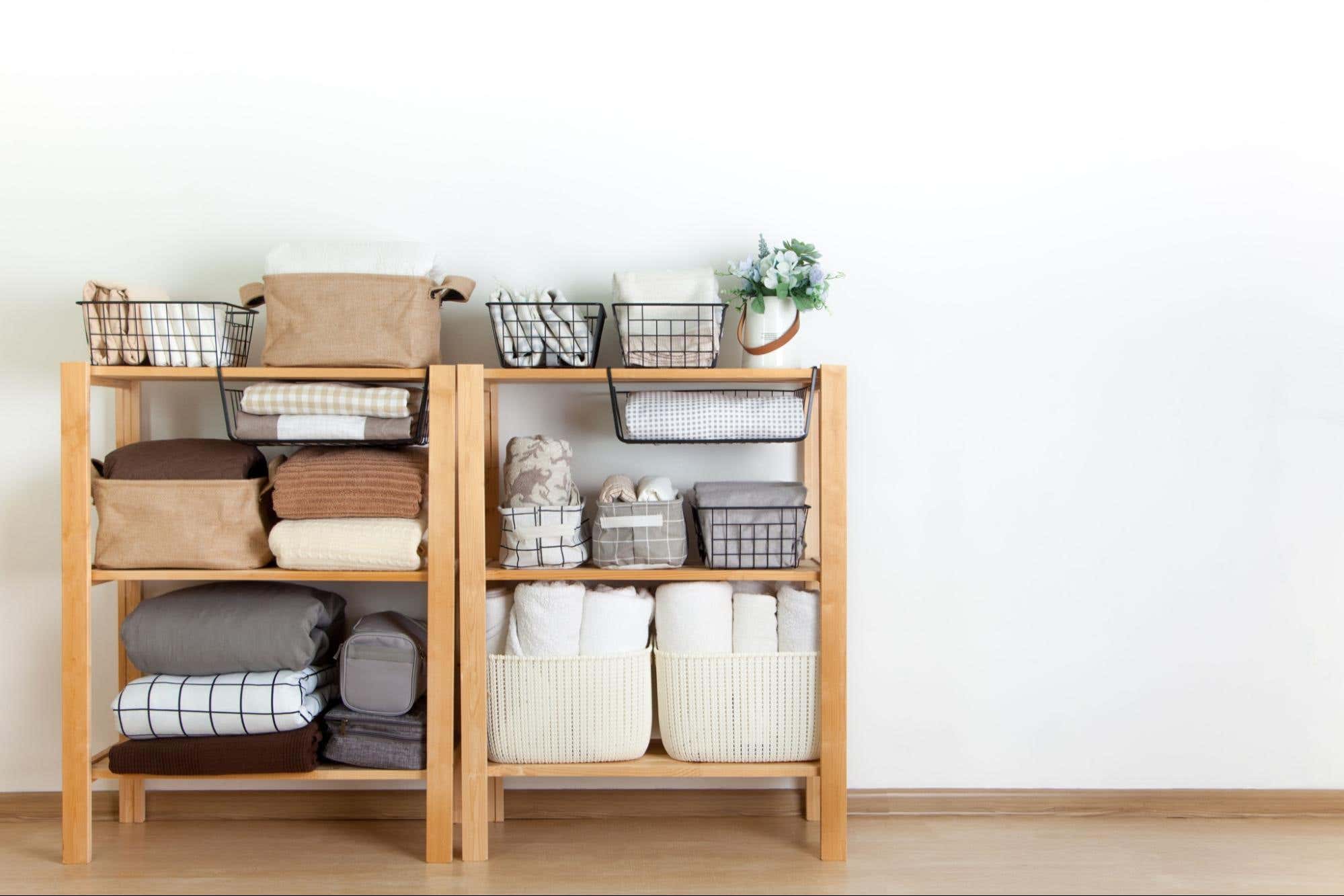 Linen closets are a great addition to any bathroom. These units offer extra storage space while also serving as a highly functional bathroom vanity with a sink. An RTA bathroom linen cabinet will help you fit additional toiletries, towels, and clothes in your bathroom, and will make it easier to keep your bathroom organized at all times. Shop our favorite linen cabinets here! 
Fully Customizable System (Do-It-Yourself!)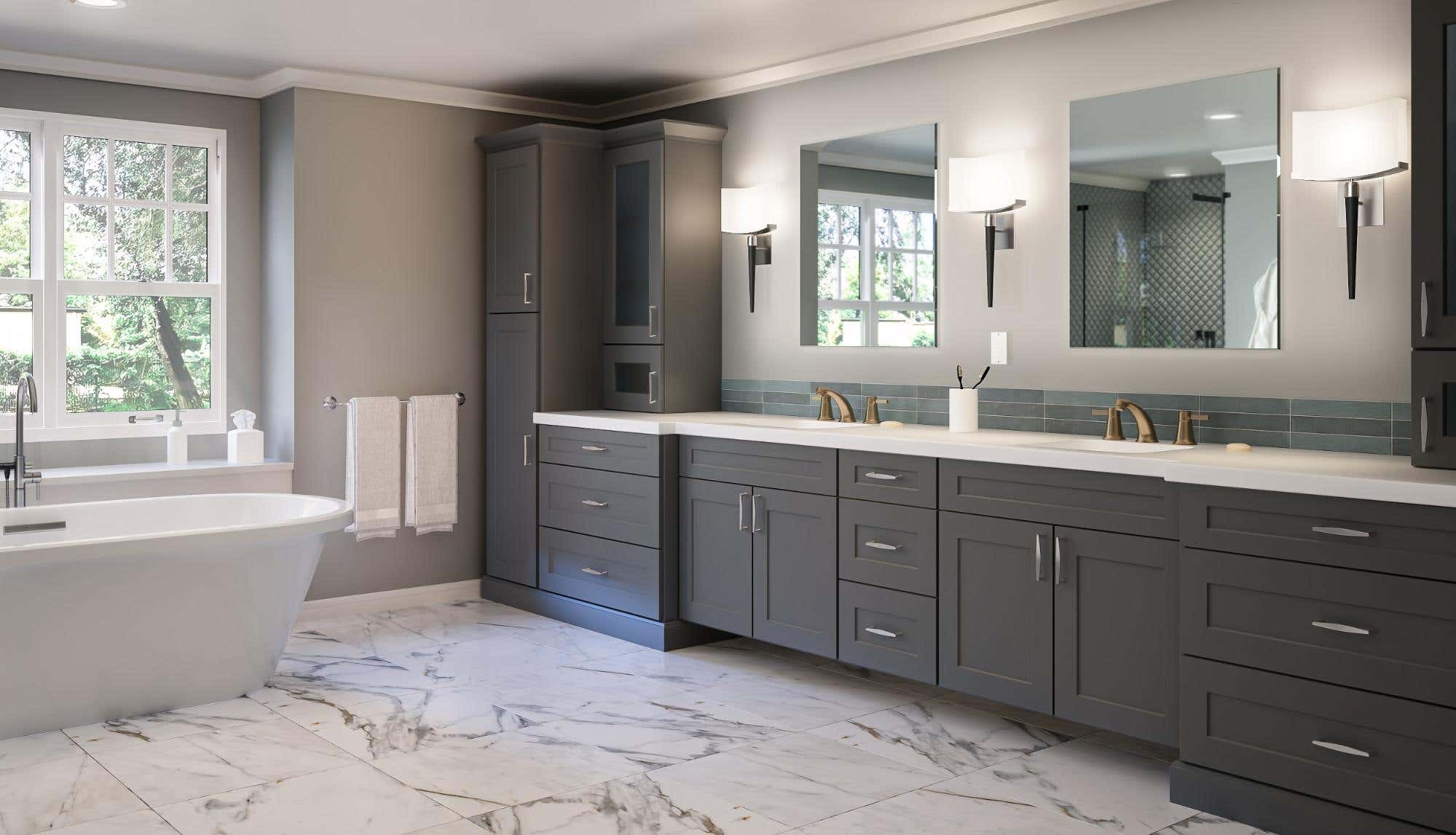 If you're just looking to update your home, not take on a full renovation, we recommend customizing one of our ready-to-assemble bathroom vanities. They come in a variety of sizes and colors and are super easy to assemble.
To maximize your storage space, choose vanities with drawers under each sink; if you want something a little more unique or elegant, consider going with grey bathroom cabinets. At Lily Ann cabinets you can get RTA bathroom cabinets online within 3-7 days!
Mirror Home Decor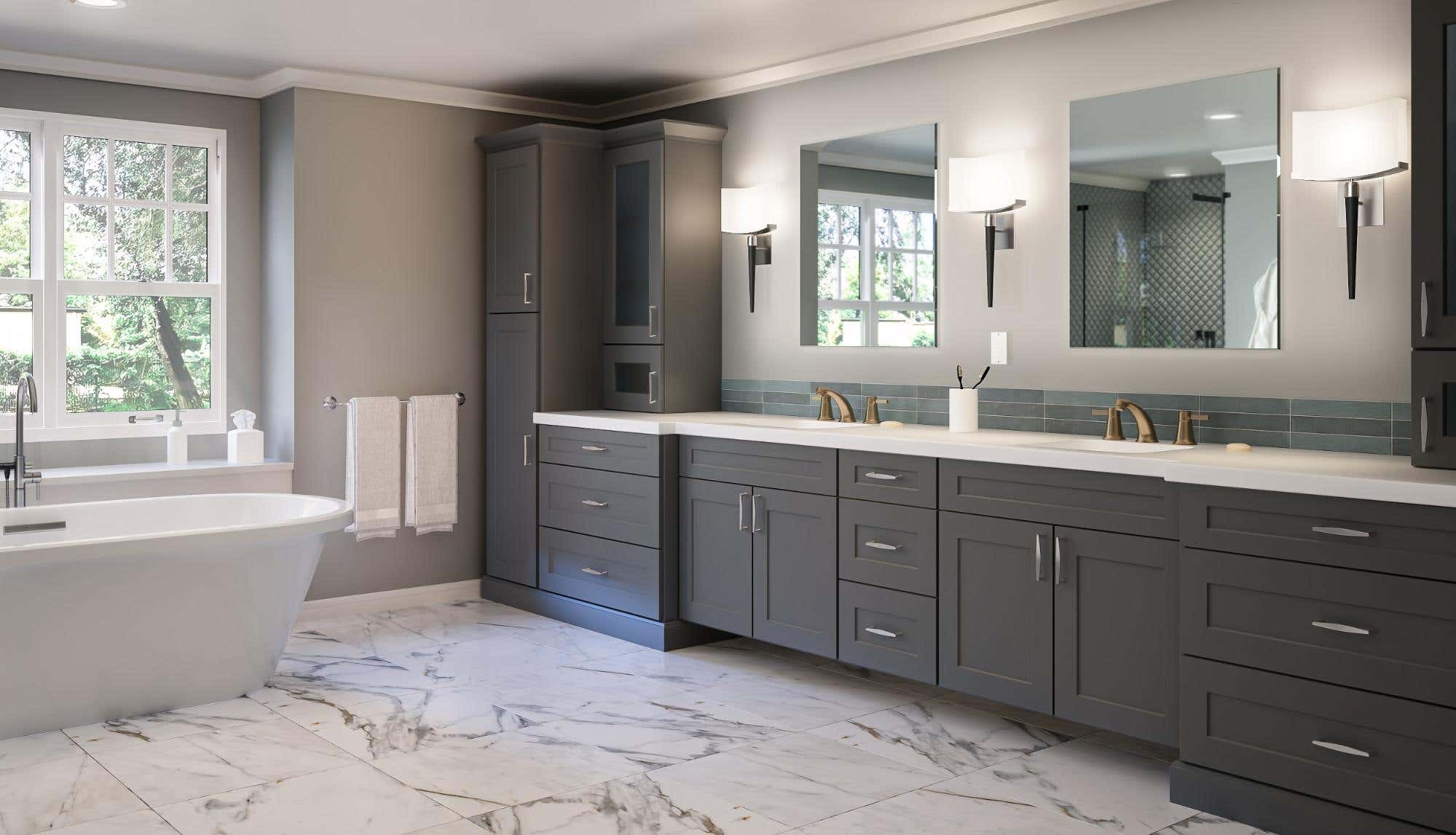 Using a bathroom vanity mirror is a great way to add spice to your bathroom. They come with many different options for lighting, allowing you to find one that fits with any design scheme you have going on at home. 
Vanity Cabinets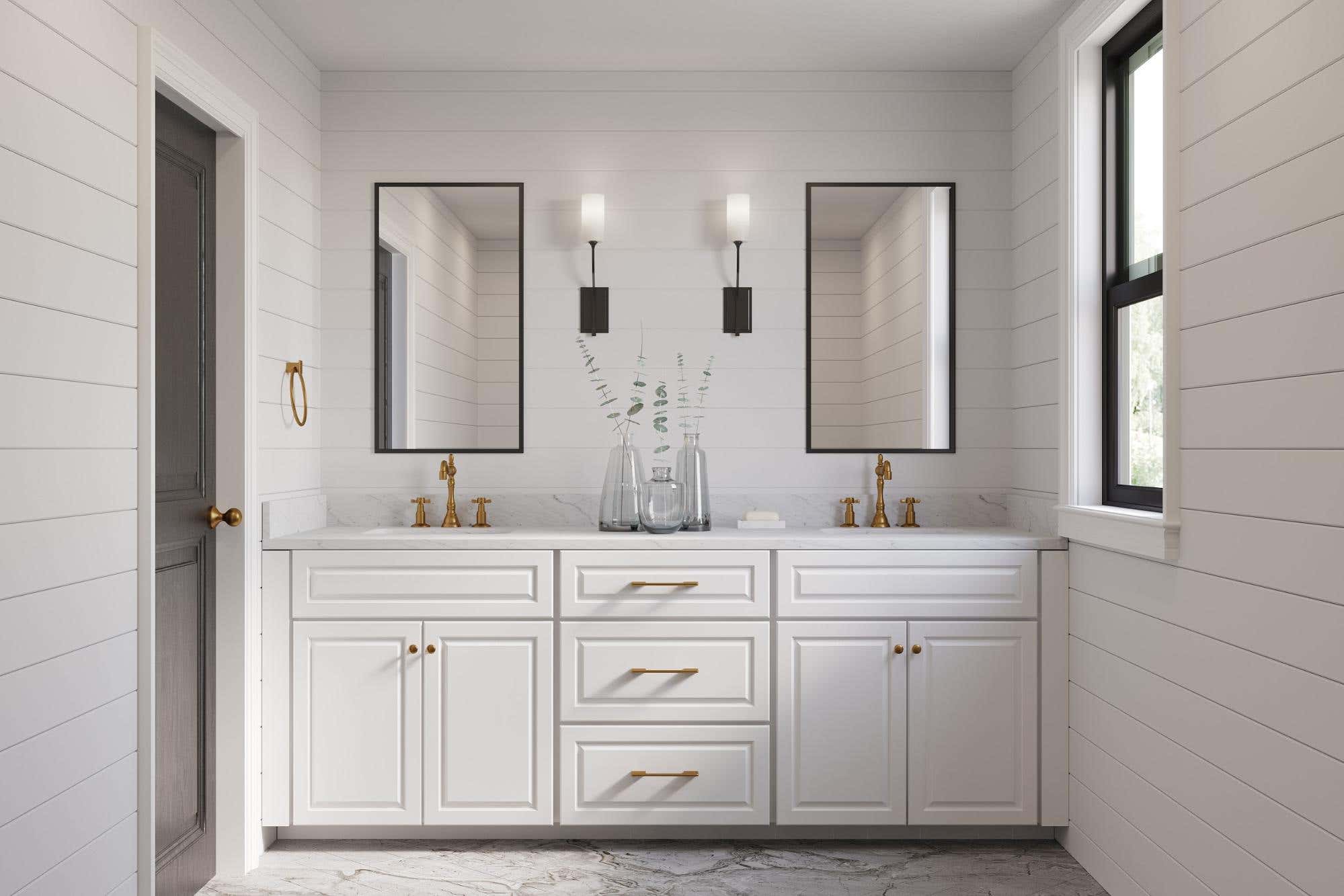 Floating bathroom vanities are available in a variety of styles, finishes, and prices. A floating vanity is one that does not attach to or rest on top of your existing cabinetry; rather, it rests on its own base.
These cabinets look stylish when paired with a pedestal sink and can even be used as standalone storage units if you don't have room in your bathroom.
Trash Bin Storage Solutions
A trash pullout is one of our favorite features to keep a clean bathroom look. Pullouts allow you to store your trash cans so they are out of sight and out of mind.
Trash can easily get cluttered, but with a pullout, the bin storing your trash is simple and clean. Getting an RTA bathroom cabinet and adding a trash pullout inside is always a nice touch, as well!
Choosing the Right Vanity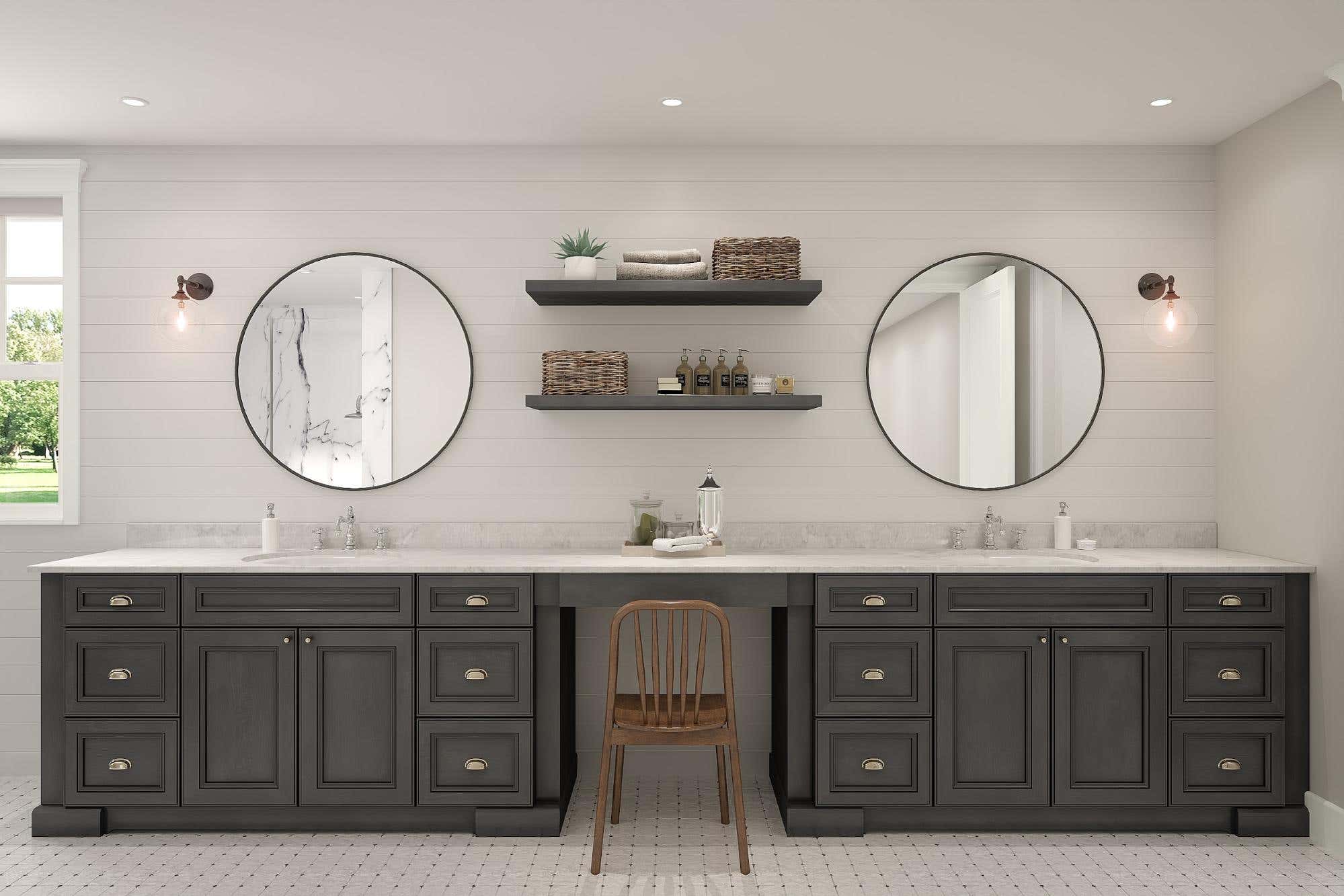 Choosing a bathroom vanity is tough. That's why we like floristic bathroom vanities: they give you extra storage space in their cabinets and their minimal look takes away from the busyness of a normal vanity. If you want something modern, gray bathroom cabinets are also a great choice.
Lily Ann Cabinets bathroom vanities are always our favorite choice since they are very easy to put together yourself and are of the highest quality.
Over-The-Toilet Storage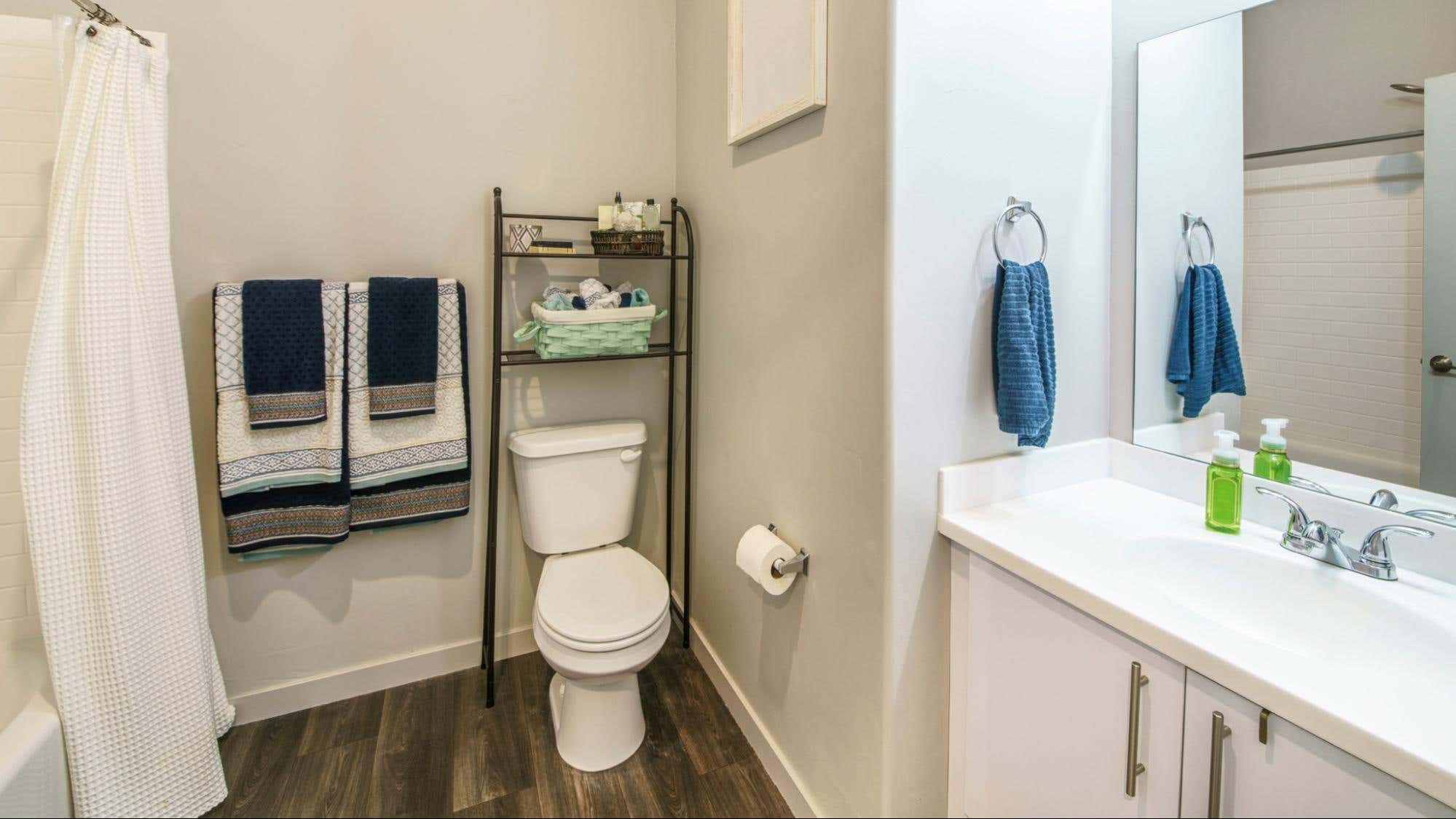 A lot of people store things over their toilet because of a lack of storage space, but if you use large, bathroom cabinets and line them up next to each other (one above your toilet and one above your sink), you can open a bunch of new storage space in a previously un-utilized area.
This strategy takes advantage of space without taking up floor space or making it look cluttered. They're also great for towels and hand soap!
Accessories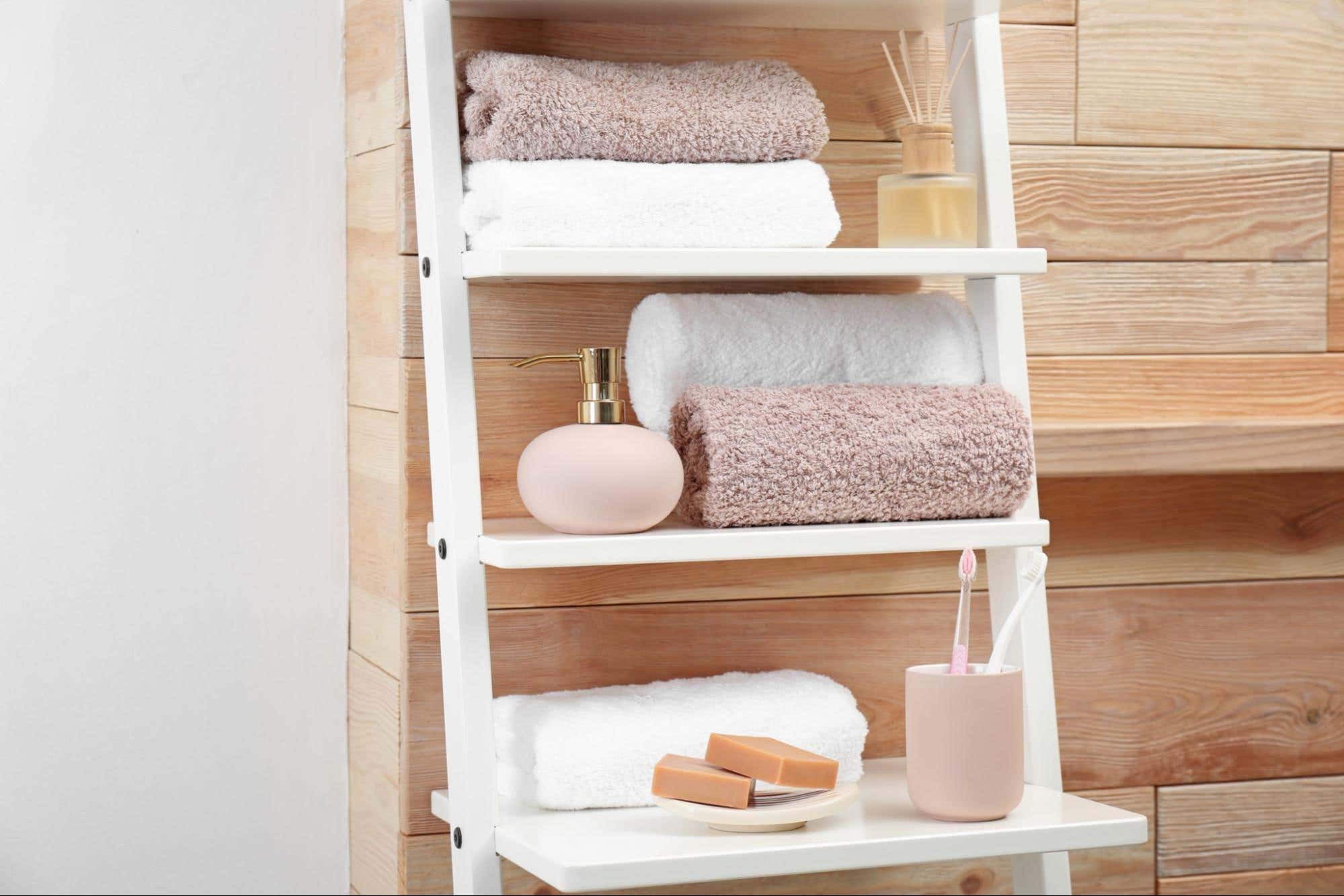 You don't have to limit yourself to just getting a trash pull-out in your bathroom. Think through what other items you need close at hand and add them to your floating shelf! A container for cotton balls, Q-tips, and makeup brushes is especially nice.
Adding a bathroom vanity mirror is also a must! And don't forget lighting; even a small lamp on your floating shelf will help you check those teeth before bed!