Lily Ann Cabinets is more than just a cabinet company. We also have a large selection of organizers that help to eliminate clutter in the kitchen 
If you're an avid cook or a kitchen enthusiast, you know how essential having a well-organized spice collection is. An unorganized spice cabinet can make your cooking experience frustrating and waste precious time searching for the right ones. That's where Lily Ann's spice rack organizers come to the rescue! Let's take a closer look at the 5 different types of spice rack organizers that are affordable.
1. Pull-out Organizer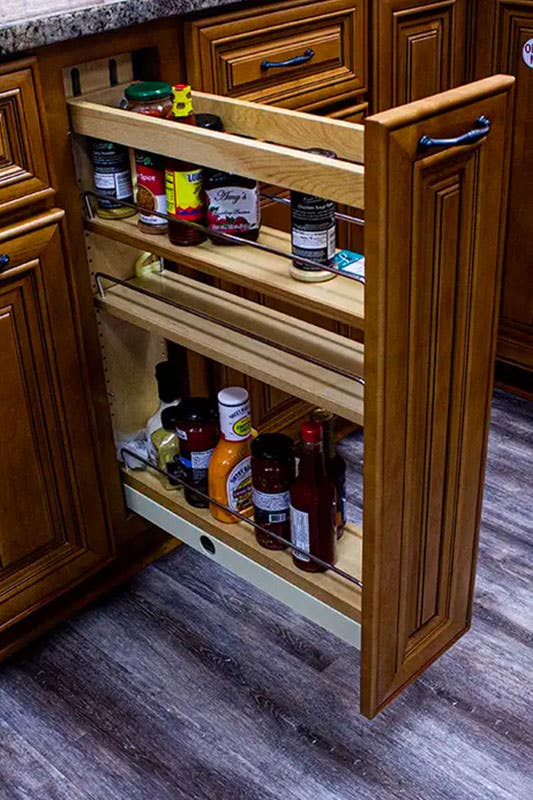 Lily Ann Cabinets: Pull-Out Organizer
If you're looking to maximize storage efficiency in your kitchen cabinets, Lily Ann's pull-out spice racks are a game-changer. This spice organizer is designed to fit inside standard kitchen cabinets and can be pulled out like a drawer, allowing you to see all your spices at once. No more digging through cluttered cabinets – everything is neatly displayed and within reach!
Related: 3 Clever Spice Storage Solutions
2. Door Mount Spice Rack
 Lily Ann Cabinets: Door Mount Spice Rack
Lily Ann's door-mounted spice rack organizer is perfect for those who want to make the most of their pantry or cabinet doors. These space-saving organizers attach to the inside of the door, providing easy access to your spices without taking up shelf space. It's a great way to keep your spices visible and neatly arranged.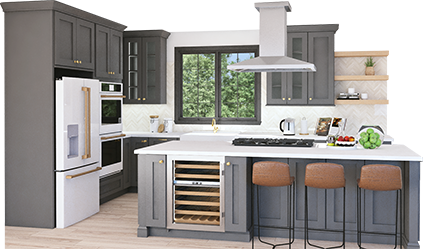 Get your FREE 3D kitchen design today!
Start Now
3. Spice Tray Drawer Insert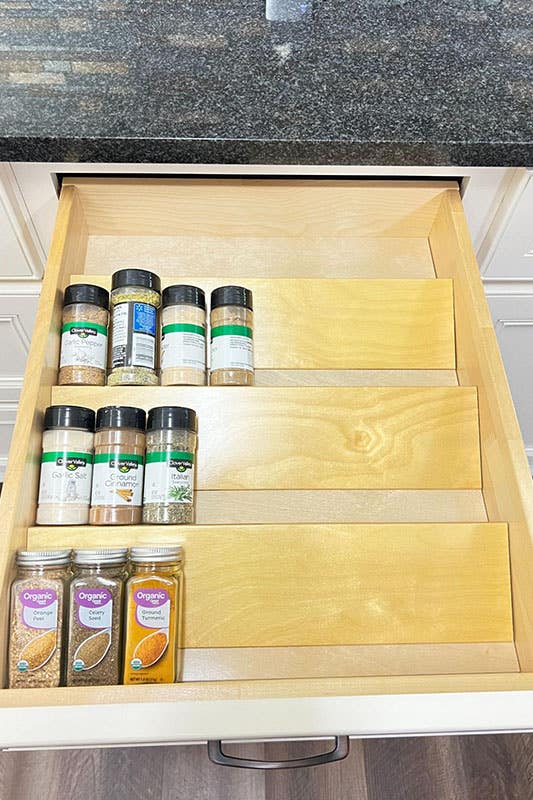 Lily Ann Cabinets: 20" Spice Tray Drawer Insert
Lily Ann's Spice Tray Drawer Inserts fit seamlessly into your kitchen drawers, providing designated compartments for each spice jar. With the ability to customize the layout according to your collection's size, you can bid farewell to the days of digging around for the right spice. The Spice Tray Drawer Inserts not only bring a sense of order to your cooking space but also add a touch of elegance to your kitchen decor.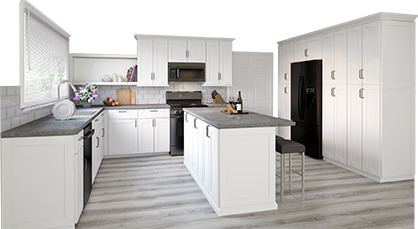 3D Kitchen Visualizer Tool
Bring your dream kitchen to life with our free kitchen visualizer!
Design Now
4. Spice Divider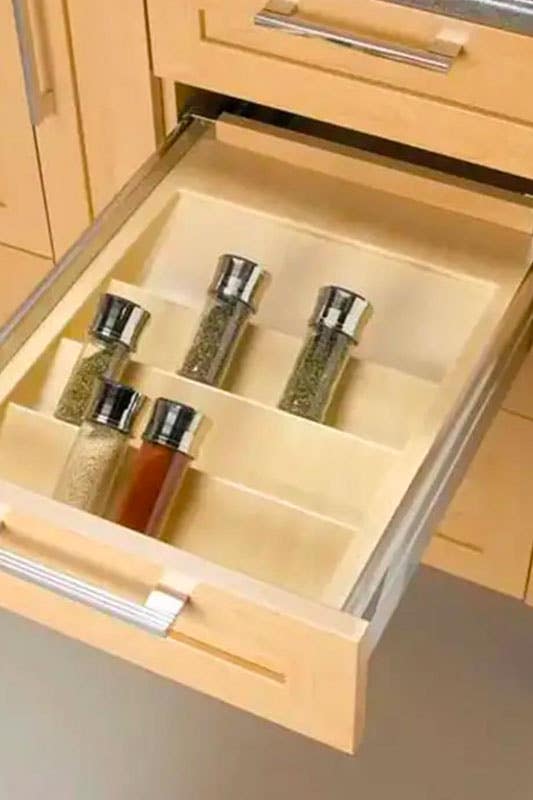 Lily Ann Cabinets: Spice Dividers
These cleverly designed spice dividers by Lily Ann Cabinets can be easily installed in your kitchen drawers, creating individual compartments for each spice jar. Not only do they keep your spices upright, but they also help you identify and grab the right one quickly. This spice organizer brings harmony to your spice collection while maximizing your storage space. Say hello to a clutter-free and efficient cooking experience!
Checkout: 17 Pantry Organization Ideas That Will Declutter Your Life
5. Almond Blind Corner Half-Moon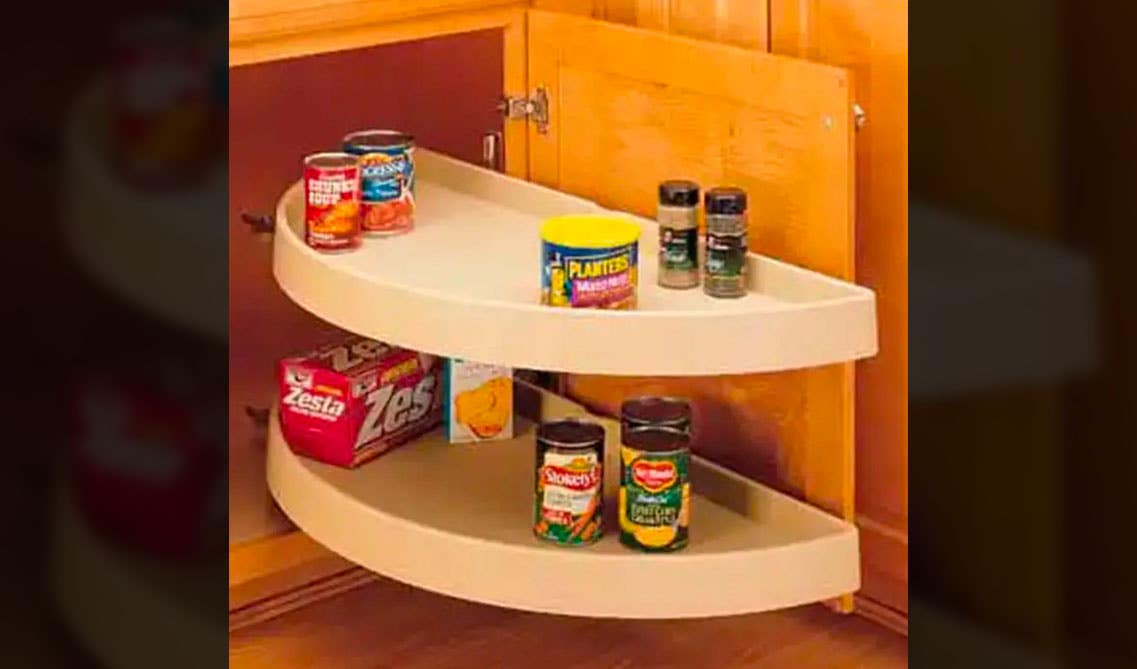 Lily Ann Cabinets: Almond Blind Corner Half-Moon
While this option isn't a spice rack, it still can be used to organize your spices. The often-underutilized blind corners can become a chef's nightmare, with spices and condiments lost in the depths of the cabinet. Lily Ann's Almond Blind Corner Half Moon organizer makes clever use of this hard-to-reach space. The half-moon design smoothly glides out, revealing multiple tiers of shelves where you can conveniently store your spice jars and other cooking essentials. Its durable construction ensures it can withstand the demands of a busy kitchen.
Checkout: How to Organize Kitchen Cabinets: 7 Steps to Follow
In Conclusion…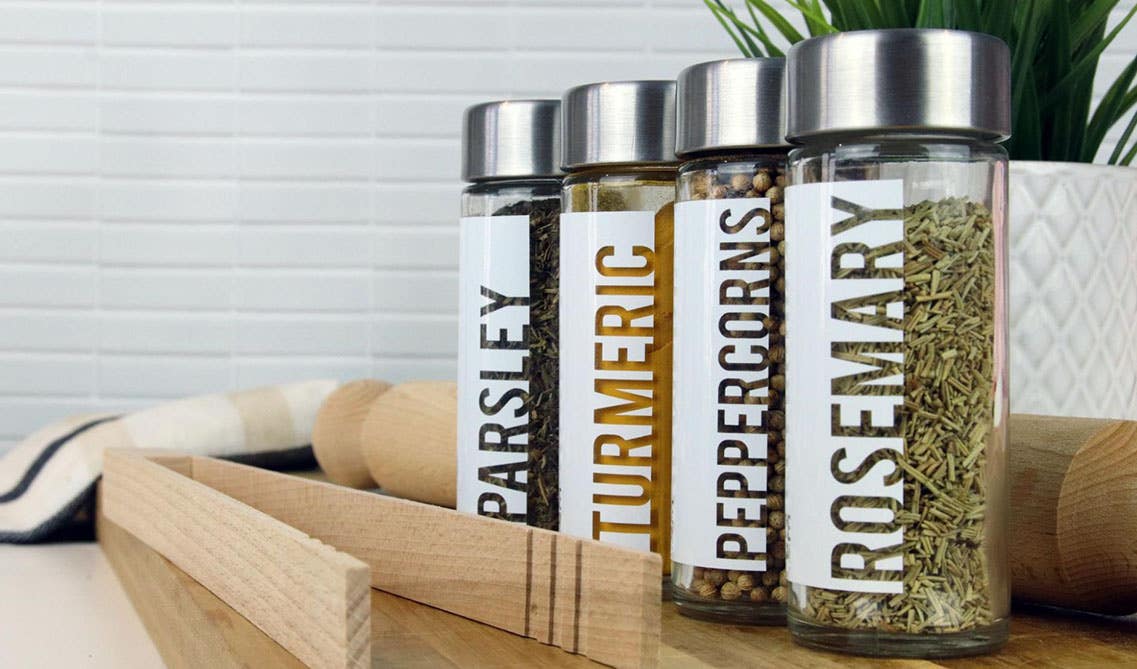 In conclusion, Lily Ann Cabinets offers an impressive selection of spice rack organizers that cater to every kitchen's needs. From the convenience of the pull-out organizer to the practicality of the spice divider, these organizers are designed to simplify your spice collections. Embrace the joy of cooking with a well-organized kitchen, thanks to Lily Ann's spice rack organizers!
Whether you are looking to purchase a spice rack organizer, cabinetry, or any of the other products that we sell, Lily Ann Cabinets is a great choice for your home and your wallet. You will find high-quality products at a fraction of the price that you would find at big box stores. Our products will also ship to you fast so you can have an organized kitchen in no time. Shop with Lily Ann Cabinets for a positive and unforgettable experience from start to finish.
Related Blogs: 
FAQs
1. What's the price range for Spice Racks?
The price range for a spice rack organizer can vary depending on the type, size, material, and brand. At Lily Ann Cabinets, prices can range from as low as $13.34 for our spice divider to $395.82 for a base filler soft-close spice organizer. All of our prices still beat out our competitors and you will be receiving a product with the upmost quality as well.
2. What's the top-selling product within Spice Racks?
At Lily Ann Cabinets, a best-selling spice rack organizer is the 20" Spice Tray Drawer Insert. The pull-out spice racks are also a popular choice since it is a great space saver and will allow you to have easy access to your spices.
3. 
How to organize spices?
Discard any expired or rarely used spices and then group the remaining spices into similar categories based on their type of flavoring. Consider using labeled containers or spice jars to keep them neat and easily identifiable. Utilize drawer inserts, wall-mounted racks, or pull-out organizers to maximize storage space and accessibility. Arrange your spices in alphabetical order or by frequency of use to make it easier to find what you need while cooking.