It's easy to throw all of your kitchen spices in a drawer and forget about them. That is, until you actually need to use them. If you're tired of spending 10 minutes searching for the long lost lemon pepper, these 3 kitchen cabinet organizers for spice storage will make your day.
1. Base Cabinet Pull-Out Organizer
Investing in quality spice storage will help keep your countertops clear and your kitchen looking clean. This pull-out organizer is a perfect fit for 9 inch base cabinets. It's the perfect spice storage solution for even the biggest spice connessiours. The wood finish fits in seamlessly with any kitchen design and its soft-close glides make it quiet and easy to use.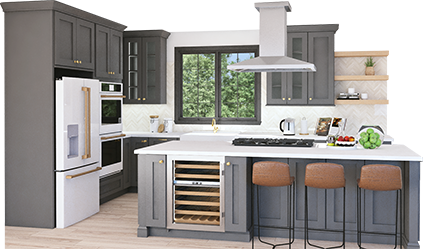 Get your FREE 3D kitchen design today!
Start Now
2. Wood Spice Drawer Insert
If you don't have extra cabinet space to devote to your spice storage, this handy kitchen drawer organizer is the perfect solution. The wood spice drawer insert can be easily cut-to-size if needed, making it a great option for any drawer width. If you're tired of messy drawers, this is the best way to keep your spices and other household items organized and easy to access.
3. Door Mount Spice Rack
Another great spice storage idea is a door mount spice rack. With this rack, you can keep your counters clear without putting your spices out of reach. Three large tiers ensure that you can easily store all of your spices inside with no issue. The beautiful wood finish of our door mount spice rack ties in great with any style of kitchen. If you're lacking cabinet or drawer space, a door mount spice rack is the spice storage solution for you.
Find More Kitchen Storage Ideas With Lily Ann Cabinets
Kitchen cabinet organizers are the best way to keep your spices and other utensils neatly stored and easy to access. Lily Ann Cabinets offers the best kitchen drawer organizers to keep your kitchen clean​ and make the most of your space. Need help envisioning your space when everything's pulled together? Use our free 3D kitchen design tool to try out styles before you commit. Get started today!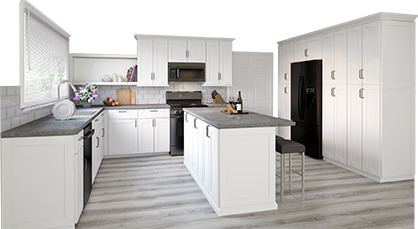 3D Kitchen Visualizer Tool
Bring your dream kitchen to life with our free kitchen visualizer!
Design Now