Modern kitchen cabinets are an essential part of any modern kitchen. Not only do they provide storage for all of your dishes and cookware, but they also help to create a polished and sleek look.
By adding modern kitchen cabinets to your kitchen, you can add a touch of luxury that will give your kitchen an up-to-date and modern feel. Whether you're looking for something more traditional or something more contemporary, modern kitchen cabinets can give you the perfect finish to your kitchen.
What are Modern Kitchen Cabinets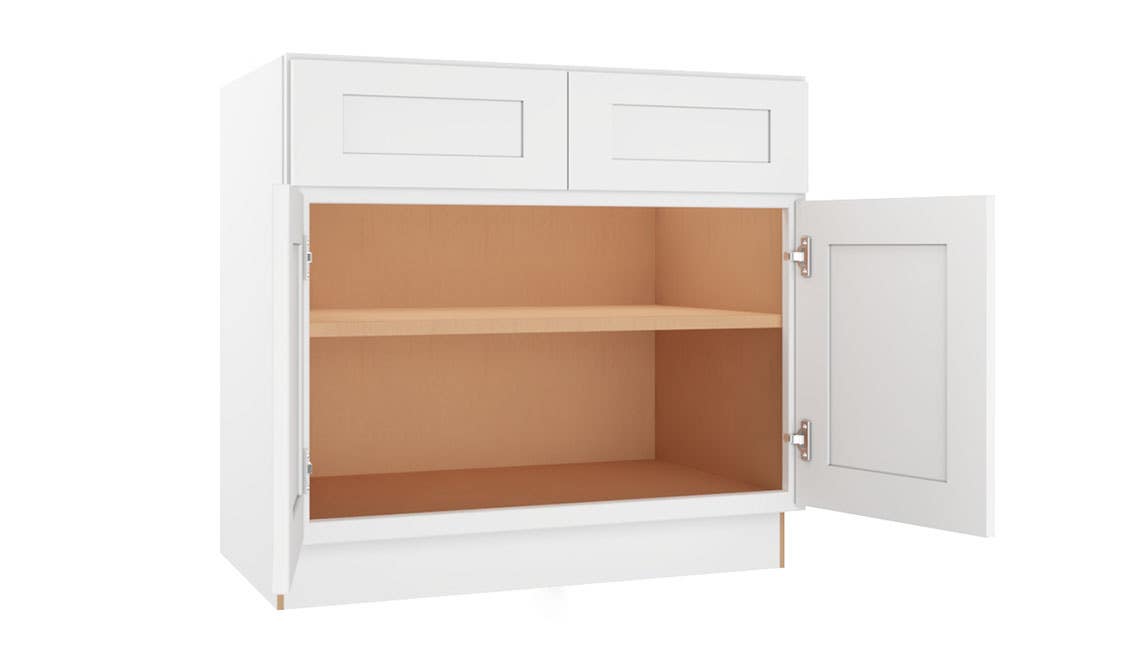 Modern kitchen cabinets are an excellent way to give your kitchen a modern, sleek, and sophisticated look. With their streamlined design, these cabinets provide maximum storage and organization capabilities while still giving the room a stylish and contemporary aesthetic. A modern kitchen cabinet design is characterized by its clean lines and lack of ornamentation. 
It typically features flat panels and square edges for a minimalist look that emphasizes function over form. Lily Ann Cabinets offers a wide variety of modern kitchen cabinets in a range of colors and materials, ensuring you'll find the perfect solution for your home.
Watch the video on our modern kitchen cabinet assembly!  It's so easy!  
The Benefits of Modern Kitchen Cabinets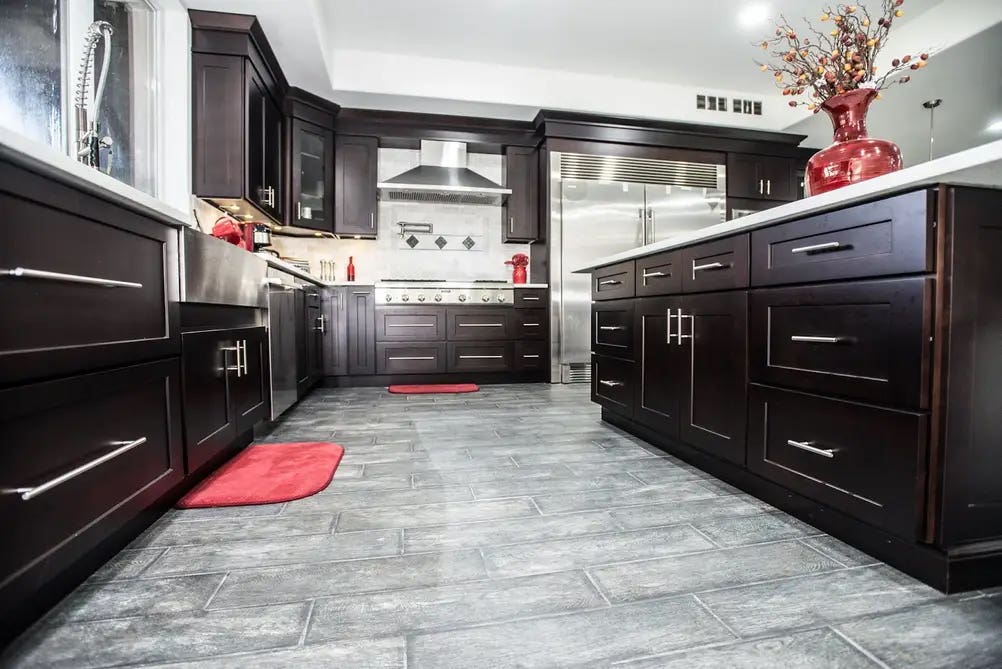 Modern kitchen cabinets offer a plethora of benefits to homeowners looking to upgrade their kitchen. Firstly, they are designed with a stylish and sleek finish in mind, with many different colors and designs to choose from. From modern kitchen design that features clean lines and minimalist details, to bright and bold modern cabinet colors, there is sure to be something for every style. This makes modern kitchen cabinets perfect for creating a chic and contemporary look for your space. 
Furthermore, modern kitchen cabinets are incredibly durable. Made with high-quality materials such as solid wood and engineered wood, these cabinets are designed to last for years with minimal wear and tear. They are also resistant to scratches, dents, and other types of damage, making them ideal for busy kitchens. 
Modern kitchen cabinets come in a variety of price points. While some competitors may be more expensive, we offer superior quality and durability, making them a great investment in the long run and incredibly cheaper than other cabinet stores in the industry. With all these features combined, it's no wonder why Lily Ann Cabinets is the leading cabinet manufacturer for modern kitchen cabinets.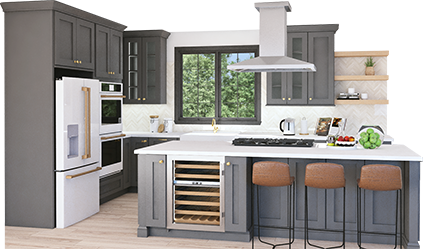 Get your FREE 3D kitchen design today!
Start Now
Colors That Suit Any Style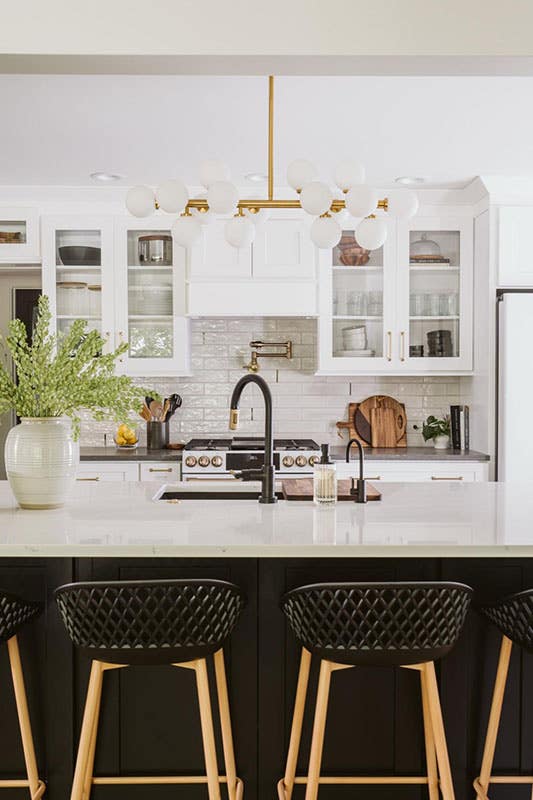 Modern kitchen cabinets colors can come in a wide range of colors, so you can find one that matches the style of your home perfectly. From classic white to bright, vibrant hues and everything in between, you can choose from a variety of modern kitchen cabinet colors to make your kitchen look sleek and stylish. Whether you prefer warm wood tones or cool neutral colors, there is a modern kitchen cabinet design to suit your individual taste. From light grays to deep blues and earthy browns, you'll be sure to find something that fits your home décor. 
Furthermore, modern kitchen cabinets come in a variety of colors and finishes that will fit perfectly with your current décor. This ensures that your kitchen cabinets will not just look great now but will continue to do so for years to come.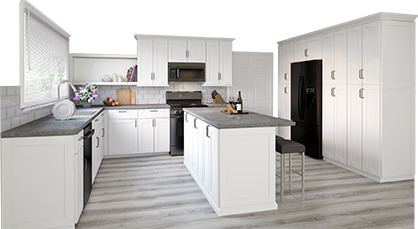 3D Kitchen Visualizer Tool
Bring your dream kitchen to life with our free kitchen visualizer!
Design Now
The Durability of Modern Kitchen cabinets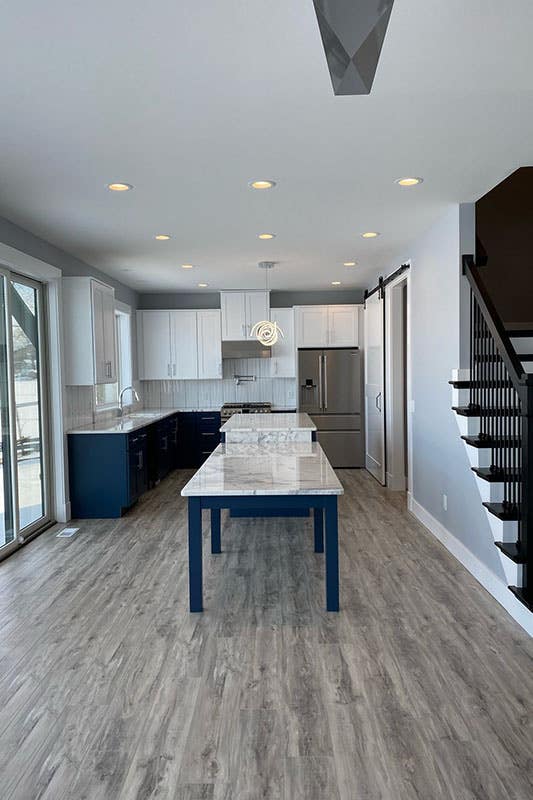 When it comes to modern kitchen cabinets, there is no doubt that they are built for lasting durability. Whether you're looking for a timeless style or a more contemporary look, modern kitchen cabinets are designed to stand the test of time. It is important to find cabinetry that is made out of high-quality materials such as solid wood, plywood, stainless steel, and laminate, to ensure they are extremely durable and capable of withstanding daily wear and tear. For example, Lily Ann Cabinets offers premium wood cabinets, for the factory direct price!
Are Modern Kitchen Cabinets Affordable?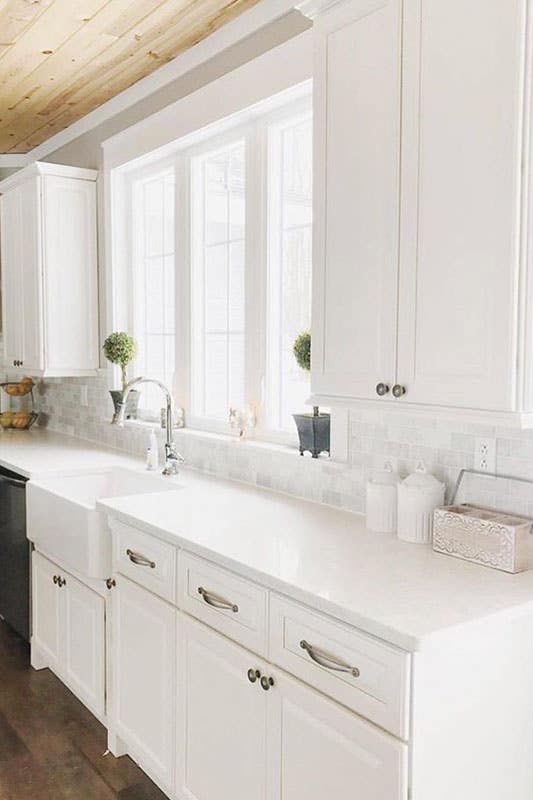 The cost of modern kitchen cabinets can vary, depending on the style, material, and size. Generally, modern kitchen cabinets are more affordable than traditional designs. They are also more customizable than their counterparts, so you can choose the exact style, size, and material that best fits your budget. 
At Lily Ann Cabinets, all of our cabinets come with free shipping for orders over $2500 and free returns.  We also have a wide selection of customizable features like pull-out shelves and built-in lighting options, so you can make sure your kitchen has the features you need. 
When it comes to affordability, modern kitchen cabinets from Lily Ann Cabinets offer great value for your money. With our durable construction and sleek design, these cabinets can add a unique touch of elegance and style to your home for years to come.
What is the Most Popular Modern Kitchen Cabinet Color?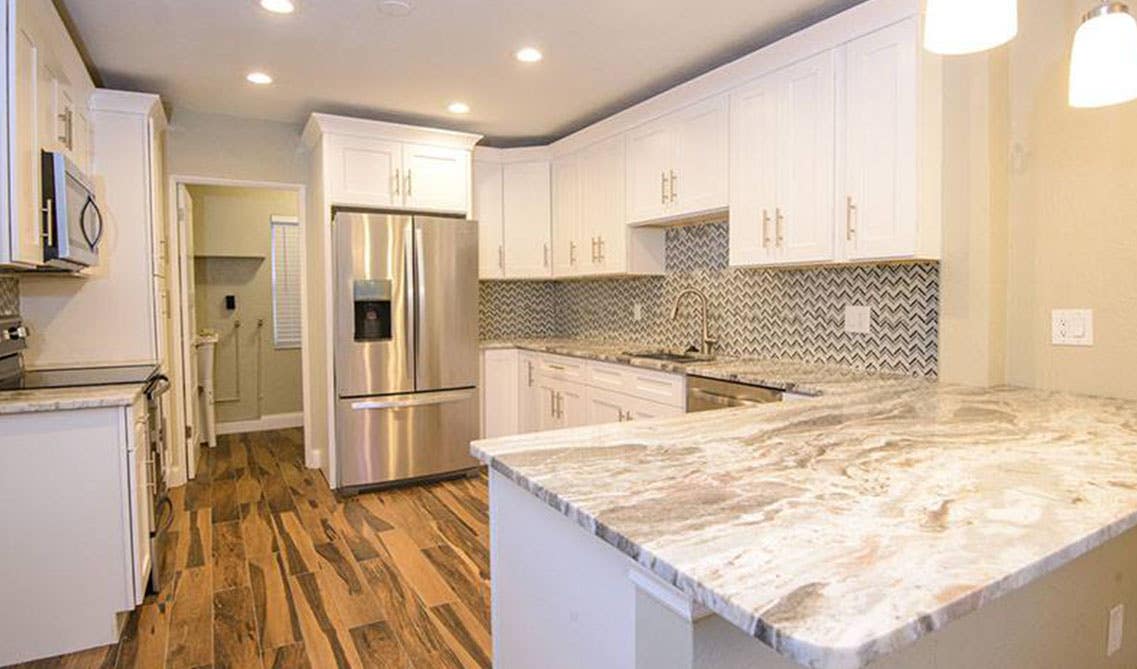 When it comes to modern kitchen cabinets colors, the most popular choice is white. White has a classic and timeless look that will never go out of style. It also gives off a feeling of cleanliness and brightness which is perfect for a modern kitchen. Another popular choice is black, which gives off a more sophisticated and sleek look. If you're looking for something with a little more color, then you could try gray, blue, or even green. Each of these colors can give your kitchen cabinets a unique and stylish look. Whatever color you choose, it's important to keep in mind the overall theme and style of your kitchen when selecting the best color for your modern kitchen cabinets.
Also read: Creative vision board ideas for your next kitchen remodel for inspiration!
Don't need your kitchen cabinets replaced? We do mudrooms and bathrooms as well! Check out this blog for mudroom ideas to incorporate cabinets for a more organized entryway! 
Related Blogs:
FAQ 
1. What is the modern look for kitchen cabinets?
Everyone has a different opinion on modern looks for kitchen cabinets but the most popular look is a white kitchen because it's a classic and timeless look that won't go out of style. 
2. How to modernize kitchen cabinets?
Painting, replacing cabinets, replacing hardware, elevating your uppers with crown molding, or you can remove your old upper cabinets and replace them with floating shelves! 
3. How to make old kitchen cabinets look modern?
Making old kitchen cabinets look modern is easy! You can either paint your cabinets or add new modern hardware. Another option would be to replace your cabinets with Lily Ann! Our Cabinets are 50% off big box stores and it is less time-consuming to paint your cabinet.