Wood-style cabinets were first popularized in the mid-1900s as an alternative to traditional cabinetry. They've been one of the most popular kitchen styles ever since. Wood cabinets are usually stained or painted with lighter colors, making them appropriate in both traditional and modern kitchens alike. To create a modern kitchen with wood cabinets, use these 10 ideas as inspiration!
1. Use Bristol Chocolate Cabinets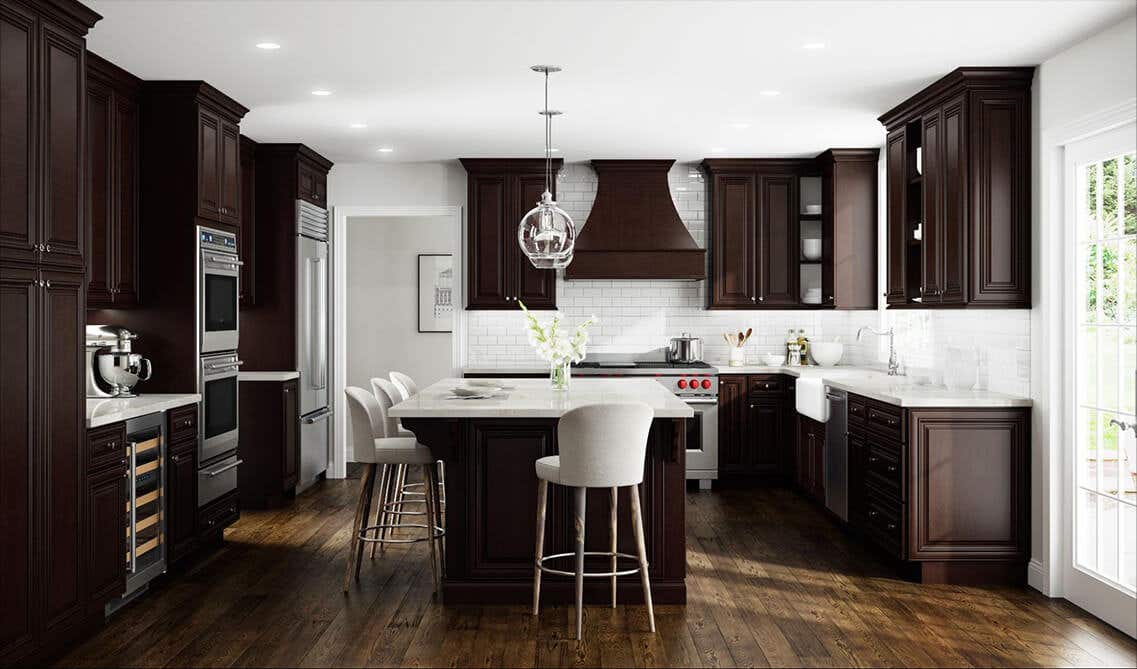 Bristol Chocolate cabinetry is a great way to create a modern kitchen. The dark wood cabinets provide both contrast and texture, while the natural wood grain gives the space an organic feel. Plus, the wood cabinets are extremely versatile and can be paired with almost any style of kitchen.
If you're looking for ways to add more storage to your kitchen, consider using wood storage cabinets. These cabinets are perfect for hiding away any messes or extra dishes.
2. Use York Chocolate Cabinets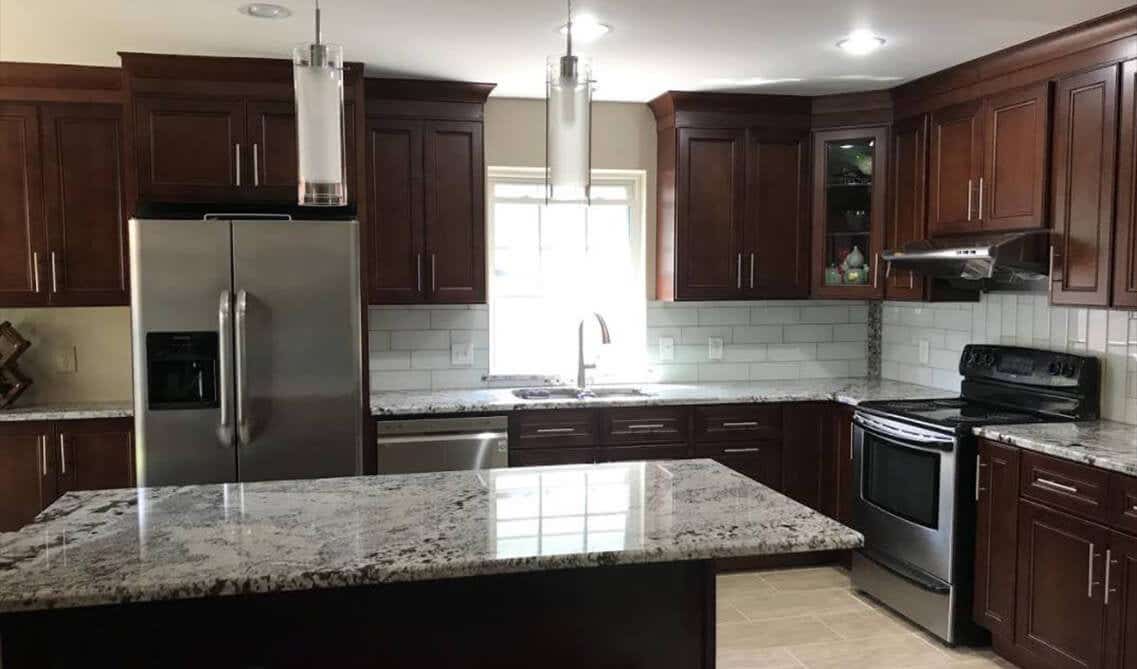 Wood cabinets are a timeless kitchen staple, but that doesn't mean they have to be boring. Another unique way you can use wood cabinets to create a modern kitchen is by using Lily Ann Cabinets York Chocolate cabinetry. If you're looking for a great way to spice up your kitchen with wood cabinets, look no further.
1. Our wood style cabinets are the perfect way to add a touch of natural beauty to your kitchen.
2. They're built to last – so you can enjoy your new kitchen for years to come.
3. Ready to get started? Check out our RTA Kitchen Cabinets or app today and we'll help you choose the perfect cabinets for your home.
3. Use Madison Toffee Cabinets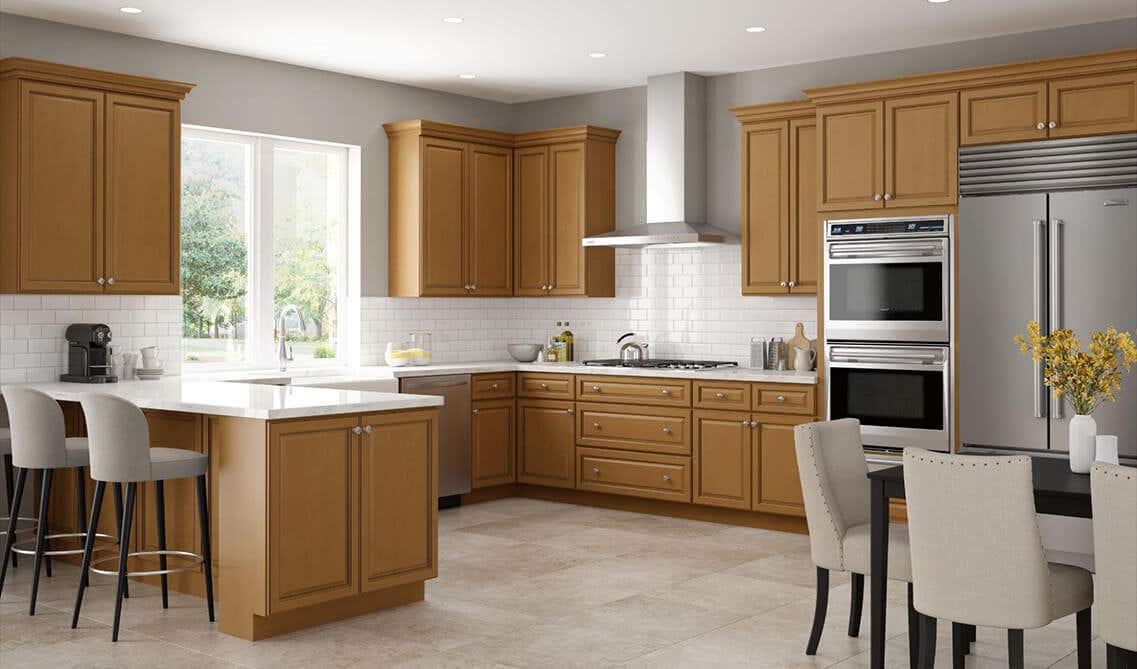 Whether you're looking for wood kitchen cabinets or a way to give your kitchen a modern look, Madison Toffee cabinetry can help create the perfect style kitchen for your home. Our Madison Toffee is a lighter style cabinet perfect for those who like lighter shades. All of our cabinets are made from high-quality materials and natural wood that comes in a variety of styles to suit any taste. Plus, our team of experts can help you choose the right cabinets for your space and budget. Contact us today to learn more about our products and services.
4. Use Madison Chocolate Cabinets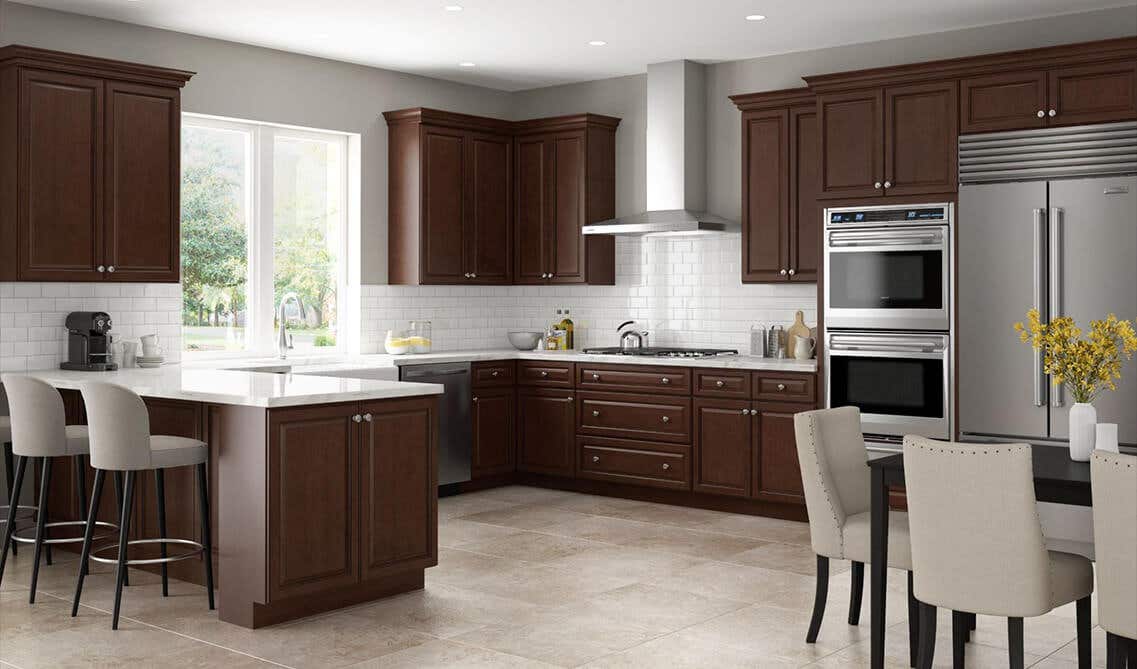 If you're looking for a different modern kitchen look with wood cabinets, consider using Madison Chocolate cabinets. The chocolate color is perfect for creating a modern look, and the wood style cabinets add spice to the space. The chocolate color is perfect for hiding dirt and fingerprints! If you're worried about the durability of wood cabinets, don't be! Madison Chocolate cabinets are made from high-quality materials that are built to last. They're made from solid plywood and are designed to withstand the rigors of daily use.
5. Use York Driftwood Cabinets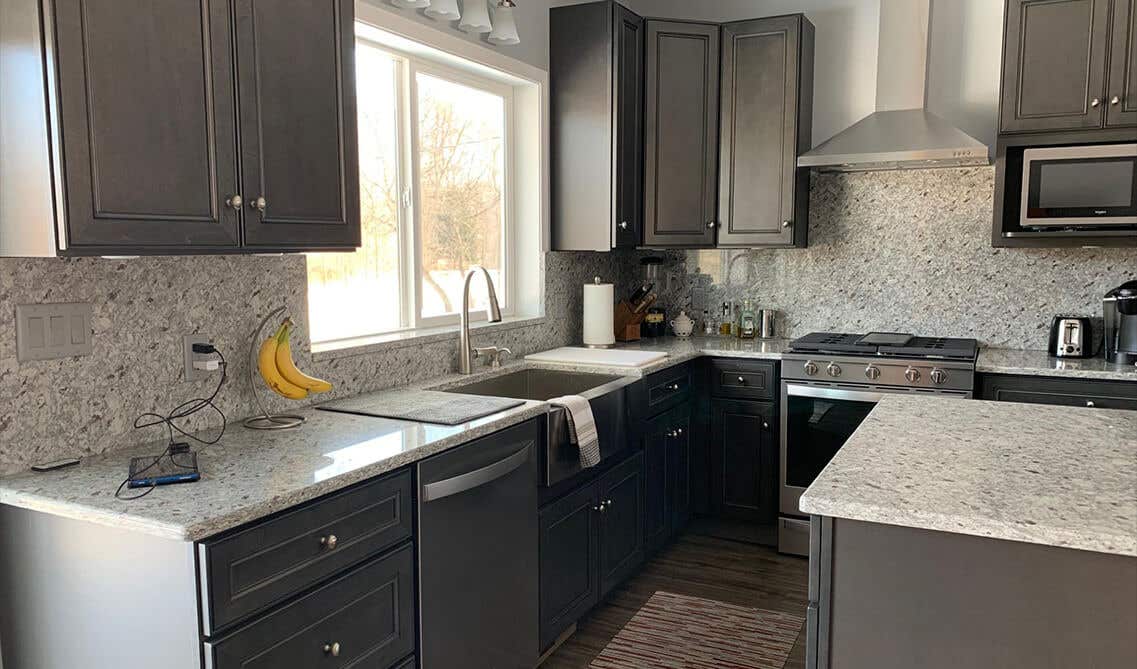 The most popular kitchen trend of 2022 is using wood cabinets! We have shown you many ways you can incorporate wood cabinets into your kitchen to create a modern look. If you haven't fallen in love with any of the cabinets yet, we have more! Lily Ann Cabinets York Driftwood Grey is a subtle yet gorgeous cabinet color. This style of cabinetry adds so much to the look and feel of your space. You can easily incorporate this into your kitchen to give it a modern feel!
7. Use Charleston Saddle Cabinets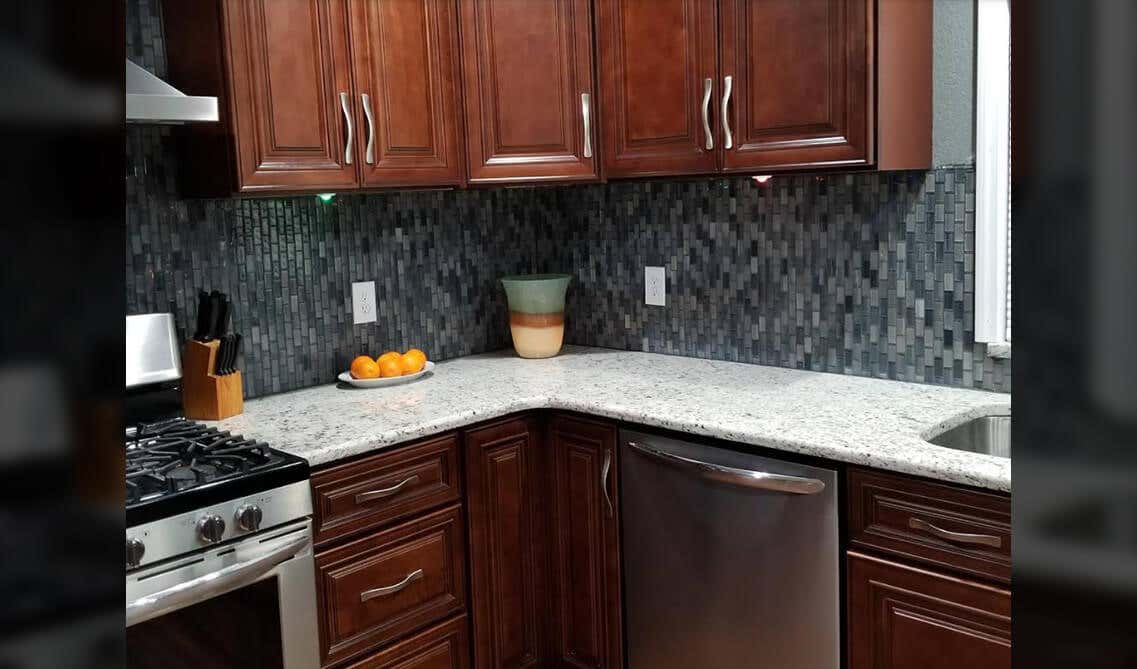 Wood style cabinets can obviously give your kitchen a sleek and stylish look. However, when Natural wood kitchen cabinets come into play, they can add a warm and inviting feeling to your kitchen. Charleston Saddle cabinets offer exactly what you're looking for. They are beautiful wood cabinets that are perfect for creating a modern kitchen. This style of cabinet is both stylish and functional, Charleston Saddle cabinets might be the perfect choice for you. If you need more inspiration, check out our Lily Ann Cabinets Pinterest!
7. Use Charleston Cherry Cabinets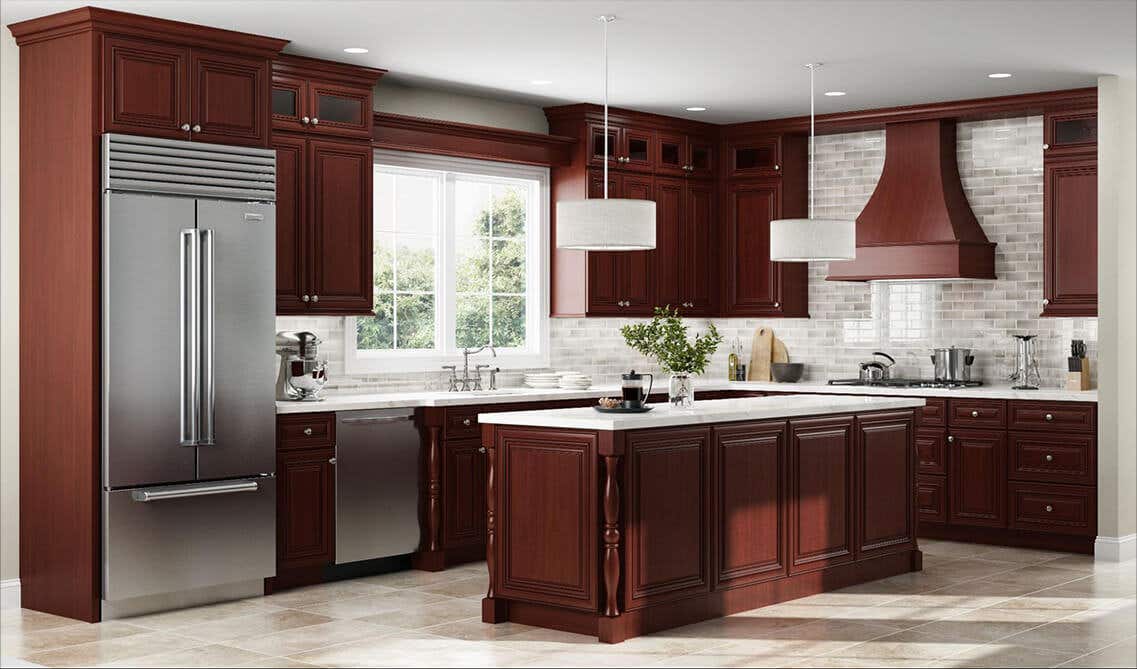 Looking for wood cabinets that have a modern style can be difficult. This is why we think you should consider using our Charleston Cherry wood style cabinets. This type of wood has a beautiful grain that can add interest to your kitchen. Choosing cabinets that are a darker color, such as Charleston Cherry will give your kitchen a more sleek look. You can also create a modern kitchen by two-toning your cabinets. For example, use Charleston Cherry for the base cabinets and Charleston Saddle for the upper cabinets.
8. Use Charleston Toffee Cabinets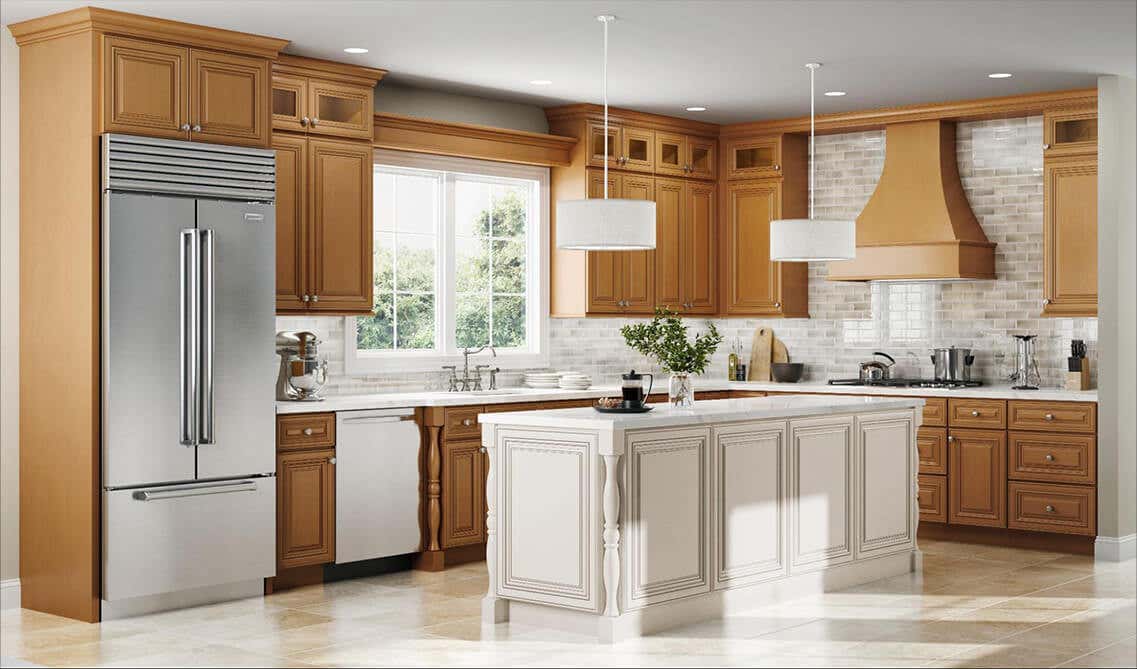 If you want a modern kitchen, but don't want to give up the beauty of wood cabinets, consider using natural wood kitchen cabinets. We recommend using our Charleston Toffee cabinetry for a modern look that will still be classic in years to come. You can paint your walls a dark color to contrast with the light wood cabinets. Finally, accessorize your new kitchen with modern items like wooden cutting boards and sleek cookware.
9. Use York Saddle Cabinets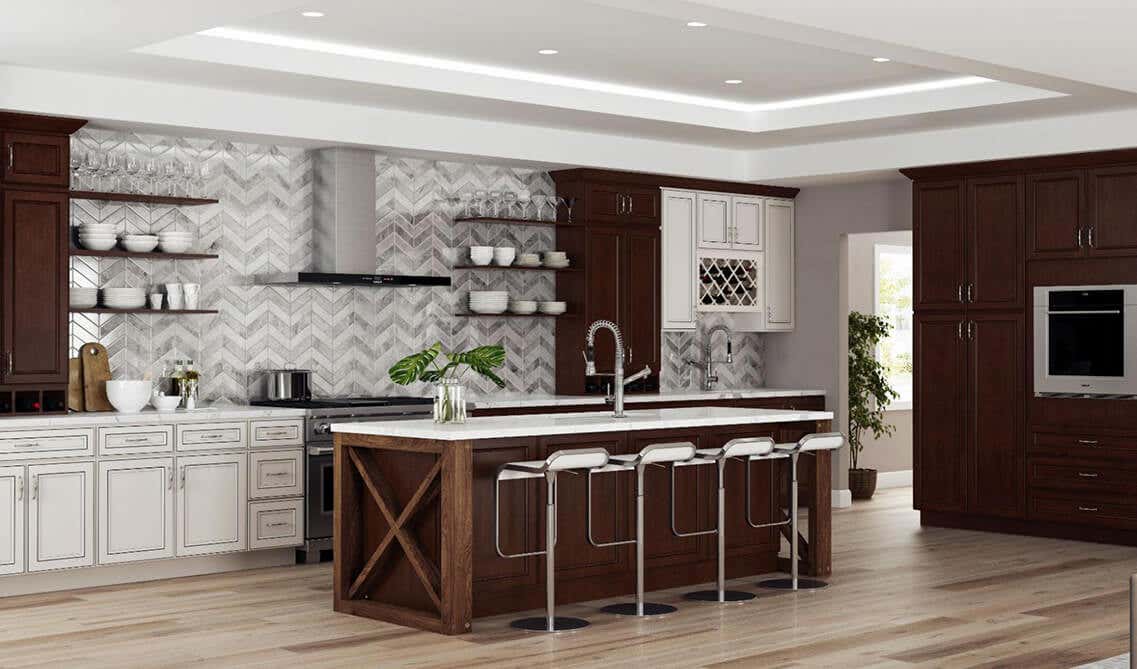 We recommend looking for wood cabinets that have sleek lines and a simple design. Go for natural wood kitchen cabinets instead of painted ones. The natural wood like we talked about before will give your kitchen a more modern look. Also, the fine lines on this cabinet are beautiful and will help you achieve this look. The dark color on these cabinets will give your kitchen an updated look. Use York Saddle cabinets to create a rustic yet modern kitchen.
10. Use Shaker Cinnamon Cabinets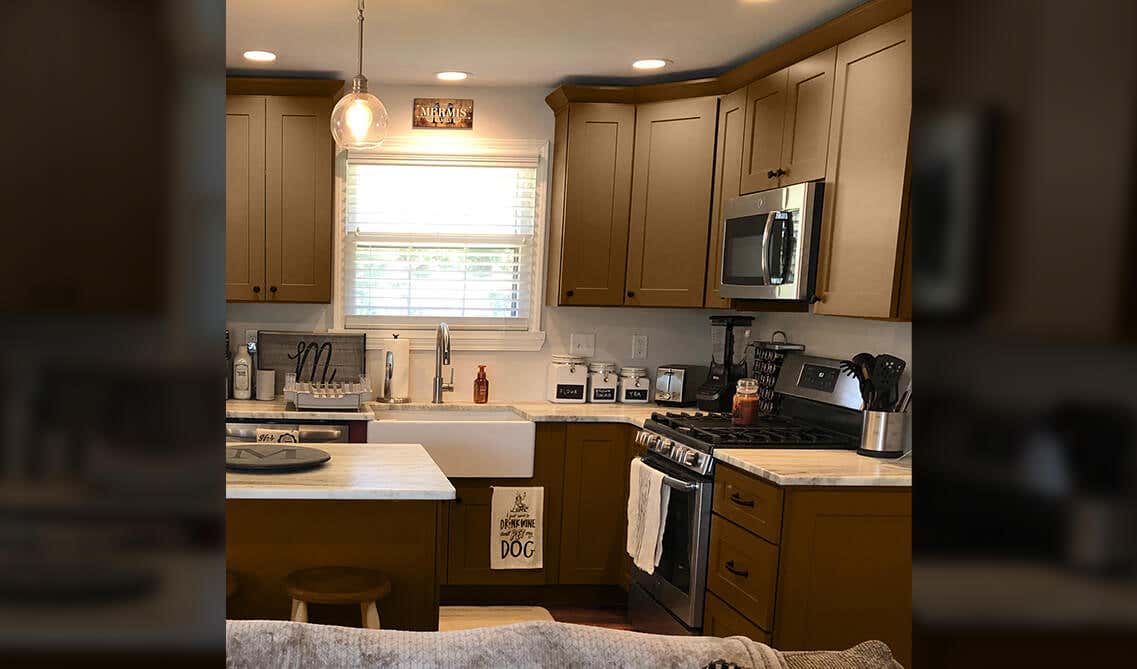 If you want to add some contrast to your kitchen, consider using cabinets that are lighter in color, such as our Shaker Cinnamon. Keep in mind the cleaner the lines, the more modern the kitchen's vibe will be. Shaker Cinnamon cabinets are a great option for wood cabinets because they have a clean and simple look. It brings a lighter look to the kitchen and brightens up the space. On top of this, they have perfect lines for creating a modern look. Check out our Lily Ann Cabinets website to shop this look. We offer wood storage cabinets that are perfect for hiding away any kitchen clutter. Additionally, you can use Shaker Cinnamon cabinets as base cabinets, wall cabinets, or as an island.
FAQ's
1. How to clean wood cabinets?
We recommend using dawn dish soap and a damp cloth on your cabinets.
2. What kind of wood is used to build cabinets?
At Lily Ann Cabinets, all of our products are made out of plywood. This is so they last longer and have more durability.
3. Can you paint wood cabinets?
You can always paint or stain wood cabinets, it's completely up to you and what you think is best for your space!
4. How to remove odor from wood cabinets?
Vinegar and baking soda have both been known to absorb odors, leave a mixture in your kitchen cabinets to get rid of the odor.