Are you looking for kitchen ideas or kitchen design ideas? Look no further than the Lily Ann Cabinets vision boards! These inspiring vision boards contain a range of ideas from contemporary kitchens to traditional spaces and everything in between. Whether you're designing a new kitchen from scratch or just looking for a little inspiration, these vision boards are sure to help get your creative juices flowing. Keep reading to learn more about how you can get inspired by these Lily Ann Cabinets vision boards!
How to Create Your Own Vision Board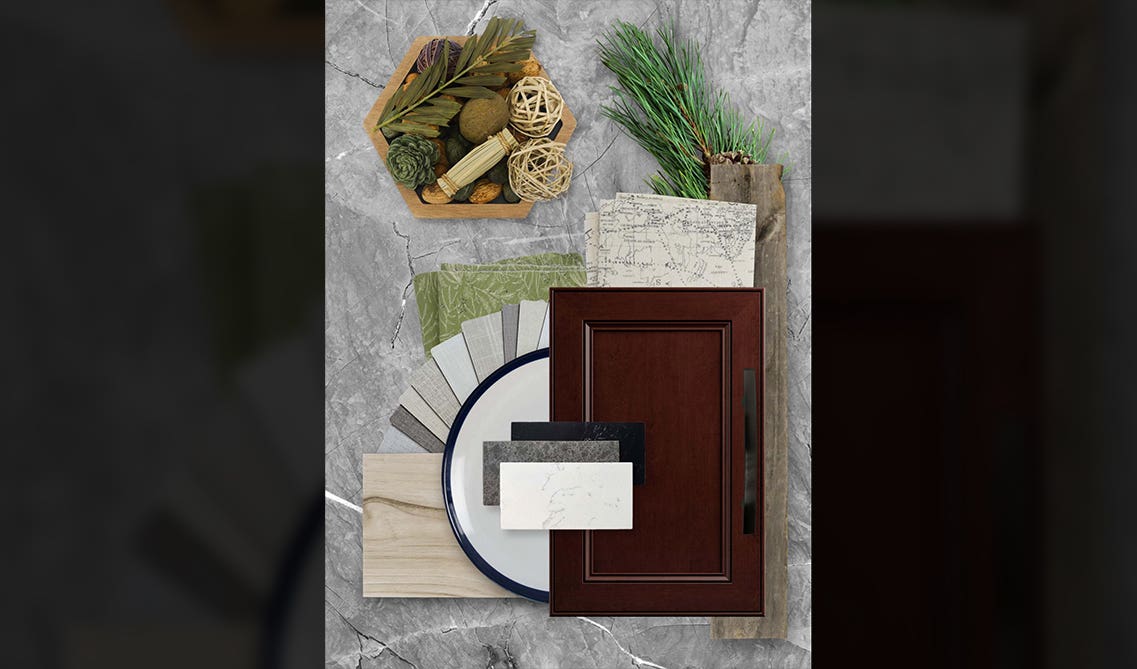 Creating a vision board for your kitchen remodel is a great way to get inspired and stay on track with your project. A vision board can help you define the overall aesthetic of your kitchen remodel, as well as ensure you select the right pieces that bring it all together. 
Start by doing some research and gathering kitchen remodeling ideas. Take a look at magazines, Pinterest boards, websites, home decor catalogs, and any other sources that give you inspiration. You may find ideas you like in one place but could incorporate elsewhere. Consider the kind of atmosphere and style you're trying to create and jot down notes. 
Once you have a general idea of what kind of look you're going for, start assembling your vision board. Use magazine cutouts, photographs, fabric swatches, paint chips, or anything else that can help you envision how the kitchen will look. If possible, take photos of furniture and fixtures you're considering for the space to add to your board.
Finally, use this opportunity to plan ahead and think about how you want to arrange the items in the kitchen. Consider which finishes, appliances, countertops, and flooring will best fit with your vision. Once everything is laid out visually, you'll be able to make more informed decisions when it comes time to purchase items for your kitchen remodel.
French Country Charm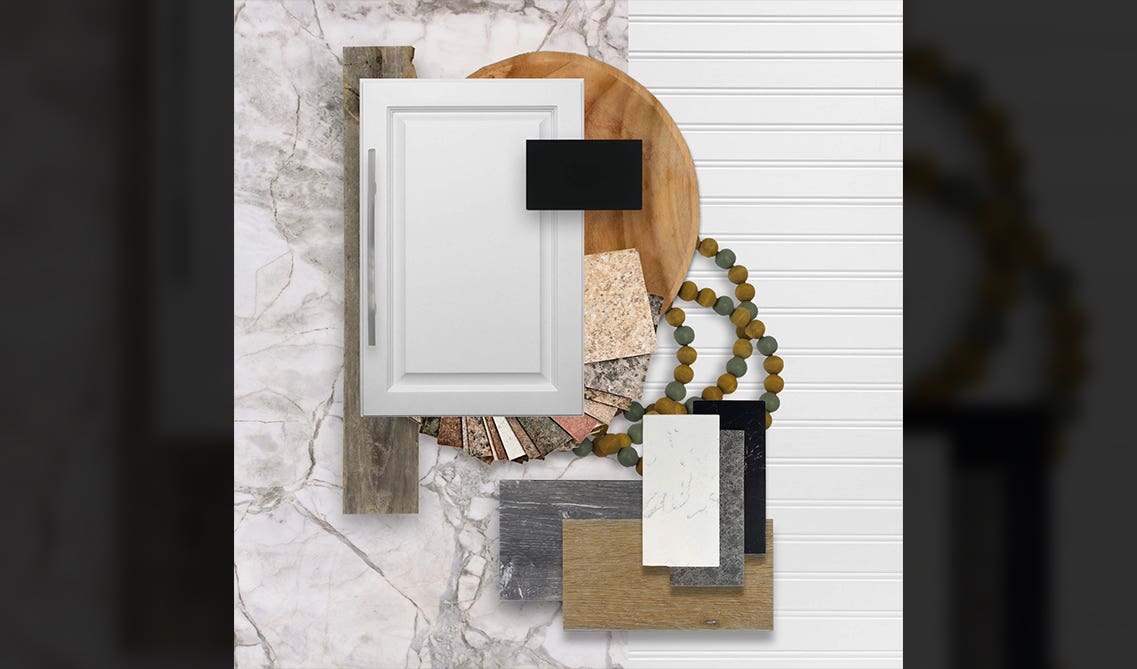 This style combines romantic, timeworn sensibilities with elegant chateau-like touches for a truly unique European look. With Lily Ann Cabinets' vision boards, you can get inspired by the kitchen ideas that will help you create your own stunning French Country kitchen. 
You can choose from a variety of cabinets and countertops to bring this classic style to life. Whether you're looking for distressed finishes or vibrant colors, Lily Ann Cabinets has the perfect selection for your French Country kitchen. Let your creativity run wild with timeless details like antique fixtures and ornamental accents to give your kitchen a one-of-a-kind, luxurious atmosphere.
Traditional Elegance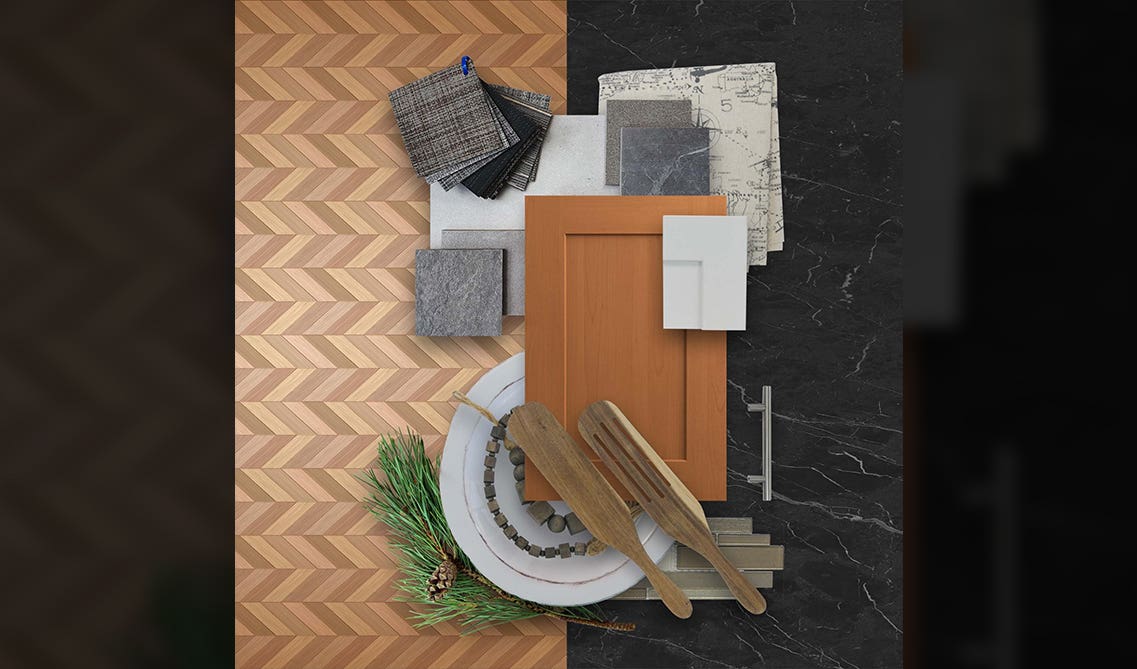 When it comes to kitchen remodeling, there's something special about a traditional style. With classic, elegant shapes, intricate details and beautiful finishes, traditional kitchens are timeless and classic. 
To bring the look to life, look no further than the Lily Ann Cabinets collections. With intricate detailing and classic shapes, you can give your kitchen the traditional elegance it deserves. Whether you're looking for more subtle kitchen remodel ideas or you want to go all-out with classic detail, our Madison Toffee Kitchen cabinetry collections will help create the look you're after. Create a warm and inviting atmosphere in your kitchen with timeless pieces that evoke classic charm, beauty and elegance.
Modern Minimalism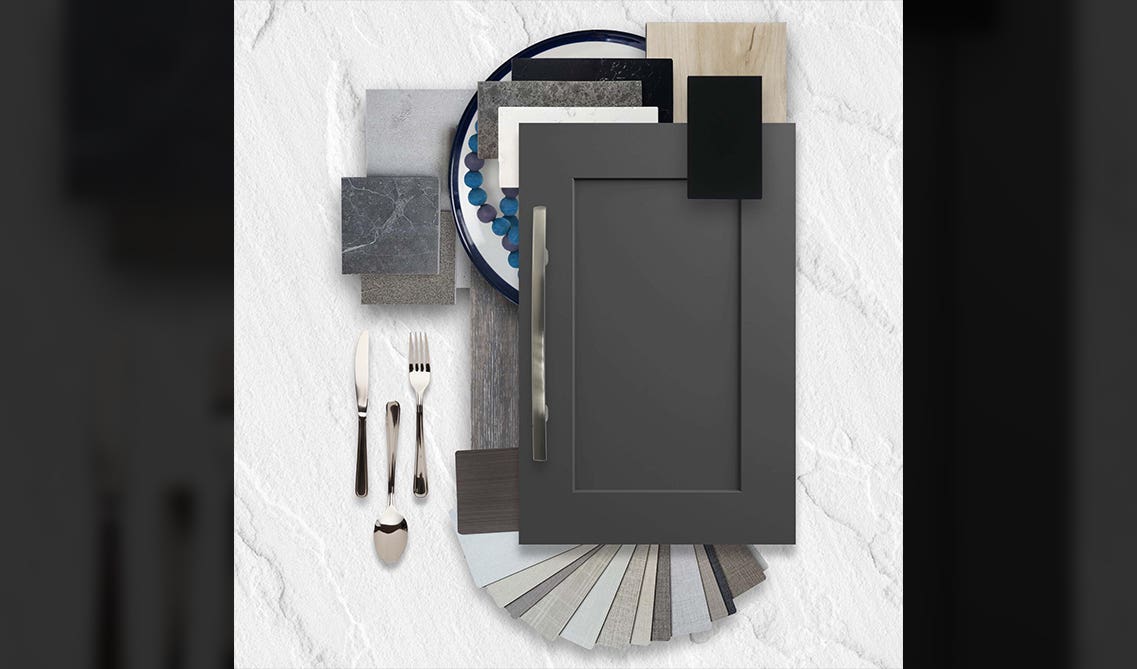 Modern minimalism is a kitchen design trend that's been steadily growing in popularity over the last few years. This style creates a classic, simple and clean aesthetic by focusing on simple lines, neutral colors and quality materials. When designing a modern minimalistic kitchen, one of the first things to consider is cabinetry. 
Lily Ann Cabinets offers a variety of design options that will suit your modern minimalist style. Countertops are another important element of modern minimalistic kitchen design ideas. Consider using natural stone countertops in muted colors such as gray or white for a timeless appeal. For a more modern look, opt for stainless steel countertops that add a contemporary edge.
Country Kitchen Style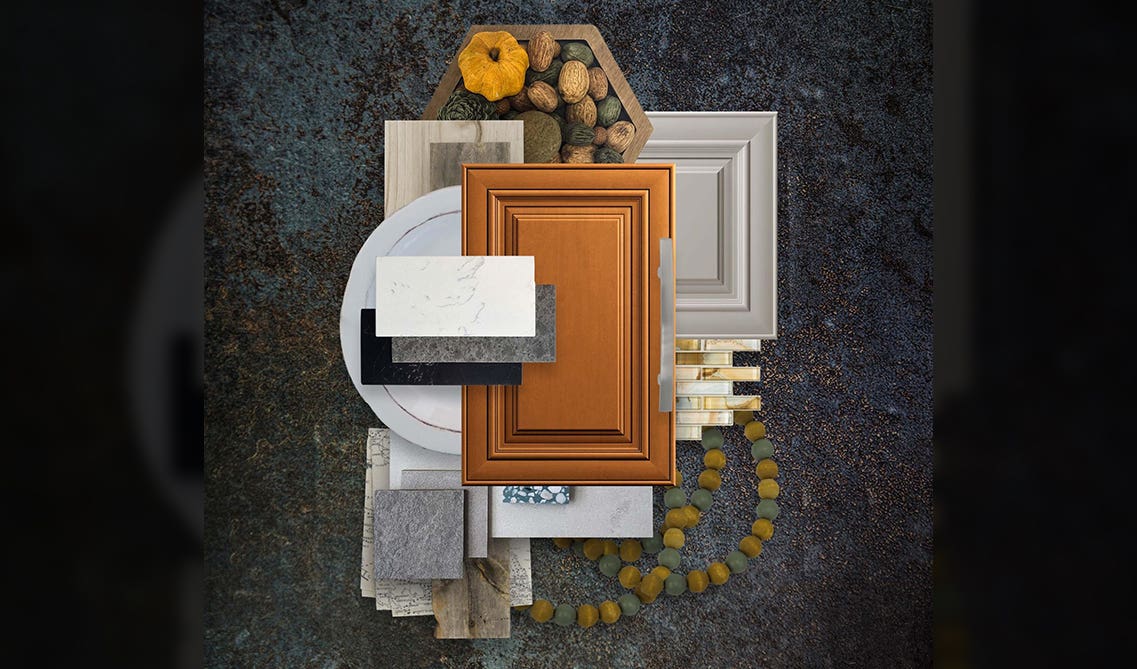 Creating a country kitchen is all about capturing a homely, cozy and quaint atmosphere. To achieve this, start by using earthy, natural materials like wood and stone. Add bright, clean colors such as white, pale yellow or soft green to keep the space bright and cheery. Then choose rustic furniture and decorations that embody a more rural look and feel, such as vintage-inspired lighting, farmhouse sinks, barn doors, distressed cabinets and shelves, and open shelving. With the right kitchen design ideas, you can create a country kitchen that's charming and inviting.
The Farmhouse Look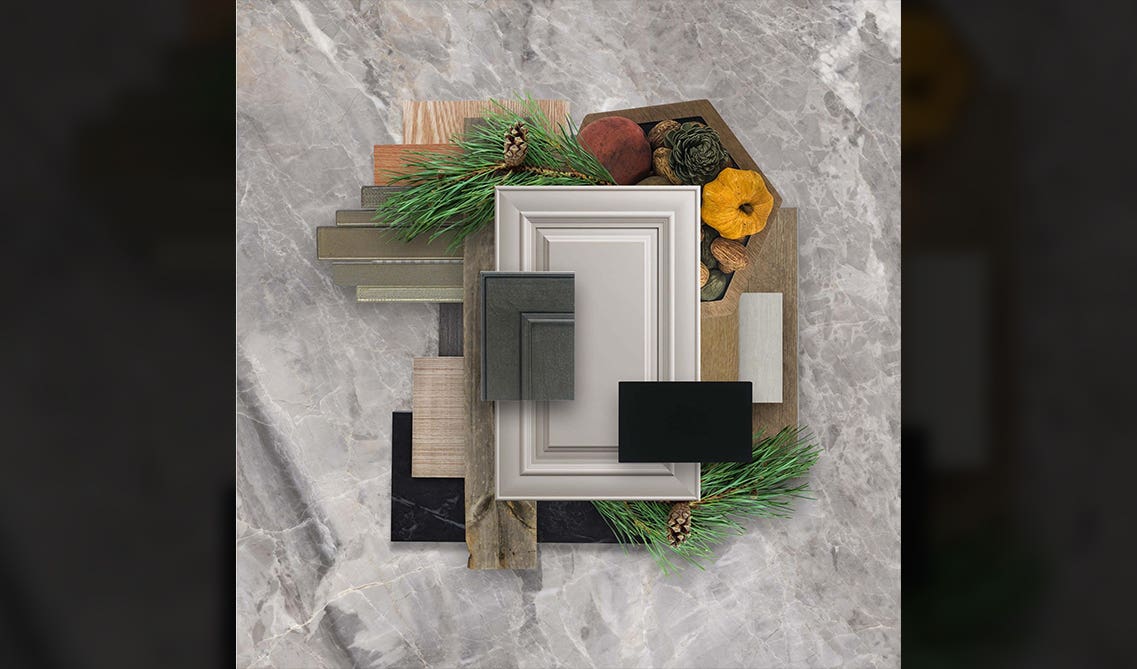 Bring a sense of simple comfort and charm to your kitchen with a farmhouse remodel. Kitchen remodeling ideas for this style include using natural materials such as wood, stone and linen for an inviting, homey feel. Choose rustic elements like exposed beams, weathered cabinets and distressed furnishings to complete the look. 
Add pops of color to bring the space to life, while keeping the overall tone light and airy. Get creative with lighting fixtures and accessories that bring out the best of the farmhouse aesthetic. With the right combination of materials and elements, your kitchen will transform into a beautiful, farmhouse design! 
Coastal Kitchen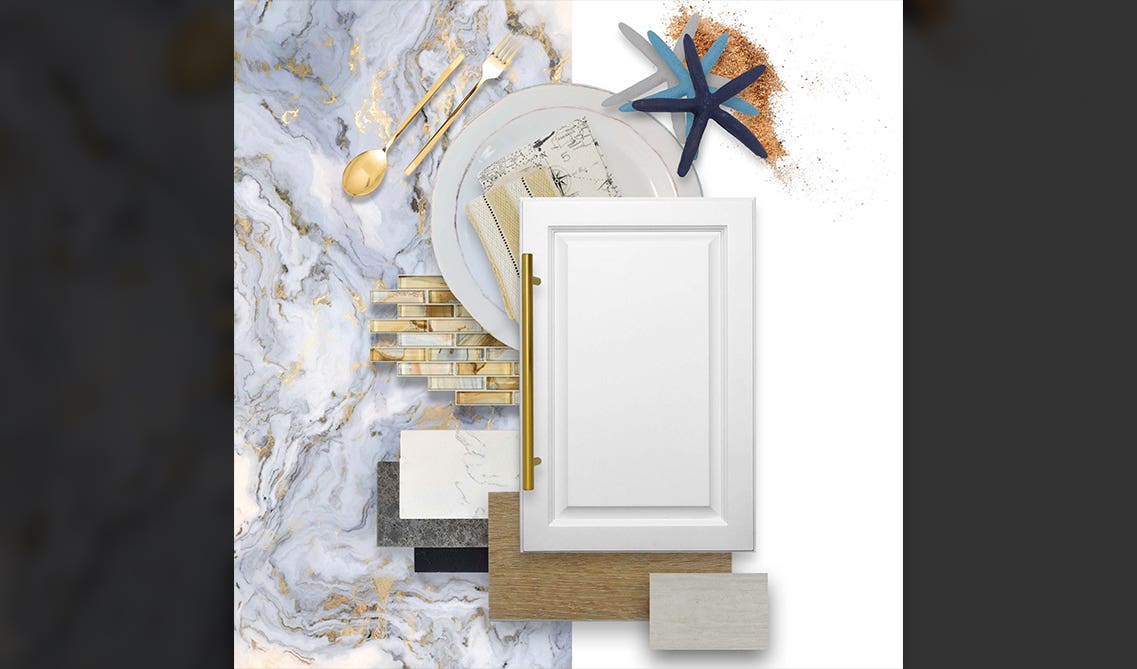 Kitchen ideas with a coastal feel can bring a relaxing, calming atmosphere to any home. With the right materials and designs, you can make your kitchen feel like a seaside retreat. Lily Ann Cabinets' Coastal Kitchen style offers cabinet designs with an airy and beachy vibe. Think white or light-colored cabinets paired with light-colored countertops and subtle accent colors like blues, greens, and yellows. 
This type of design creates a feeling of openness and relaxation. Incorporate finishes like beading, decorative panels, or open shelving to add texture and interest to the kitchen. Complete the look with natural accents like shells, nautical elements, and plants for an extra touch of coastal charm.
Contemporary 
Kitchen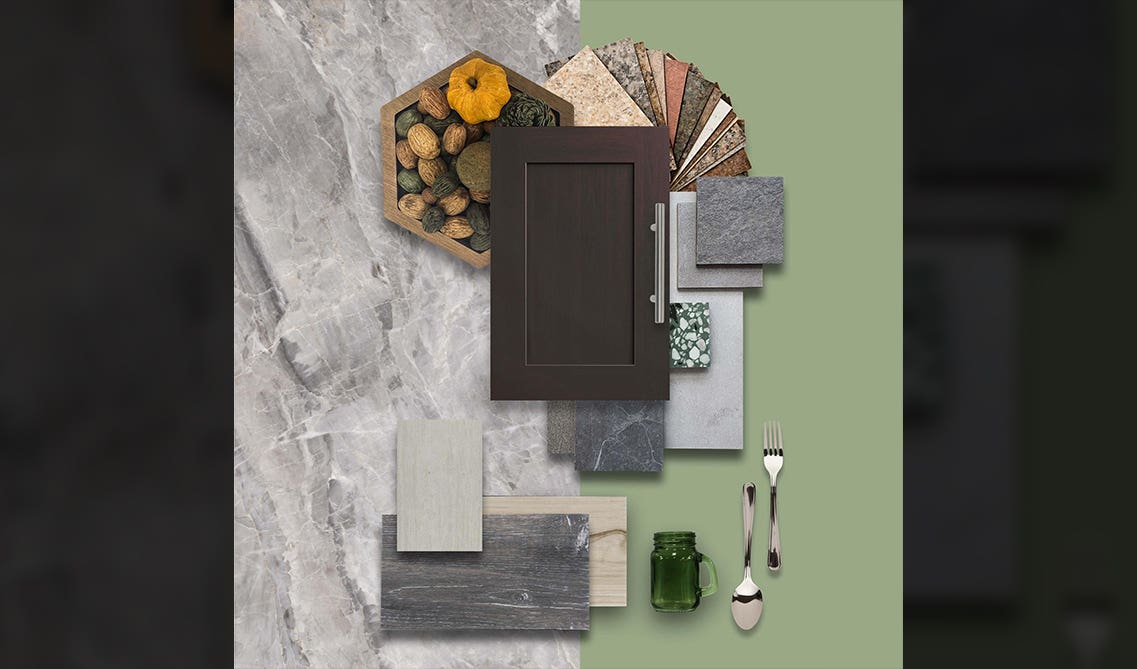 When it comes to kitchen remodeling ideas, the contemporary style is the epitome of elegance and sophistication. The clean lines, sleek finishes and neutral color palette all come together to create an inviting yet stylish space. With Lily Ann Cabinets, you can easily create a contemporary kitchen that is both beautiful and practical.
From modern cabinetry designs to marble countertops, there are plenty of ways to upgrade your kitchen while staying true to this aesthetic. Consider adding white kitchen cabinets for a timeless look, or try going bold with a darker color, such as a Shaker Espresso. No matter your design preference, you'll find everything you need to create the perfect contemporary kitchen.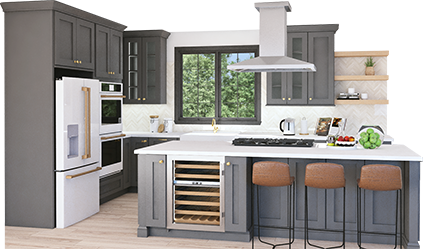 Get your FREE 3D kitchen design today!
Start Now