Are you looking for a way to spruce up your home for Valentine's Day? Look no further than a kitchen renovation! Whether you want to give your kitchen a complete makeover or just want to add a few special touches, now is the perfect time to do it. To help you get started, here are 10 sweet kitchen renovation ideas you can do in time for the holiday. From colorful countertops to custom cabinetry, take advantage of Valentine's Day sales to give your kitchen a look that's as unique as your love.
1) Add a Backsplash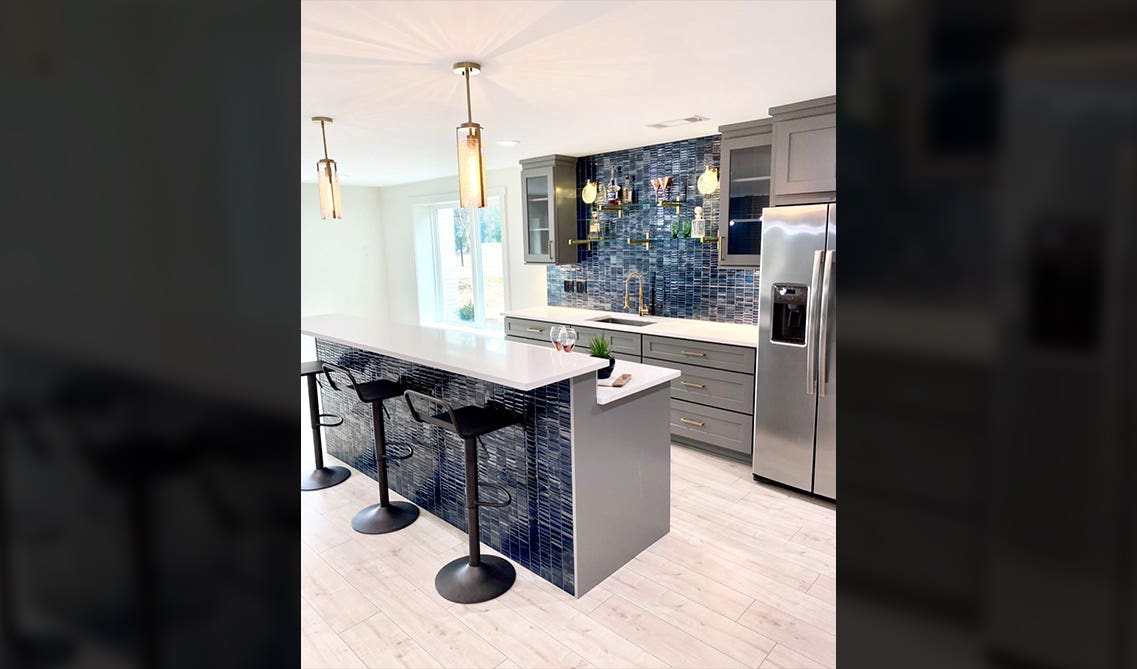 If you're looking for a simple and affordable way to add a touch of style to your kitchen, look no further than adding a backsplash! Backsplashes not only make your kitchen look more modern and stylish, but they also protect the walls from grease, water, and other splatters. With Valentine's Day fast approaching, now is the perfect time to take advantage of any Valentine's day sale to spruce up your kitchen. To help you get started with your kitchen renovation ideas, here is a quick renovation checklist for adding a backsplash:
1. Decide on the material you want to use for your backsplash
2. Measure the area you want to cover with the backsplash
3. Choose the color, pattern, or style of tile you want to use
4. Install the backing and tiles
5. Add caulk and grout
6. Seal the tiles for protection
By following this renovation checklist, you'll be well on your way to having a beautiful new backsplash in your kitchen just in time for Valentine's Day!
Related: How Do I Decide On a Backsplash For My Kitchen?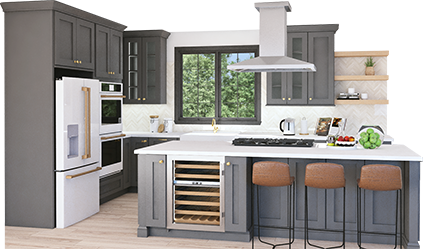 Get your FREE 3D kitchen design today!
Start Now
2) Install new cabinets
Cabinets are a key element in any kitchen renovation. If you're looking to spruce up your kitchen this Valentine's Day, one of the best ways to make a big impact is to install new cabinets. Whether you have a large or small kitchen, replacing your cabinets can be an easy way to upgrade your space.
When embarking on a kitchen renovation project, it's important to create a comprehensive renovation checklist that includes all of the features you would like to incorporate into your new kitchen. Installing new cabinets should be at the top of the list!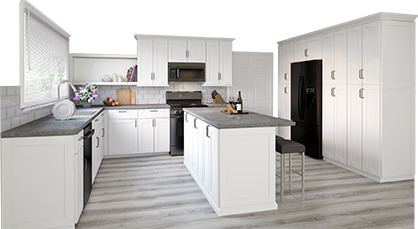 3D Kitchen Visualizer Tool
Bring your dream kitchen to life with our free kitchen visualizer!
Design Now
3) Get new appliances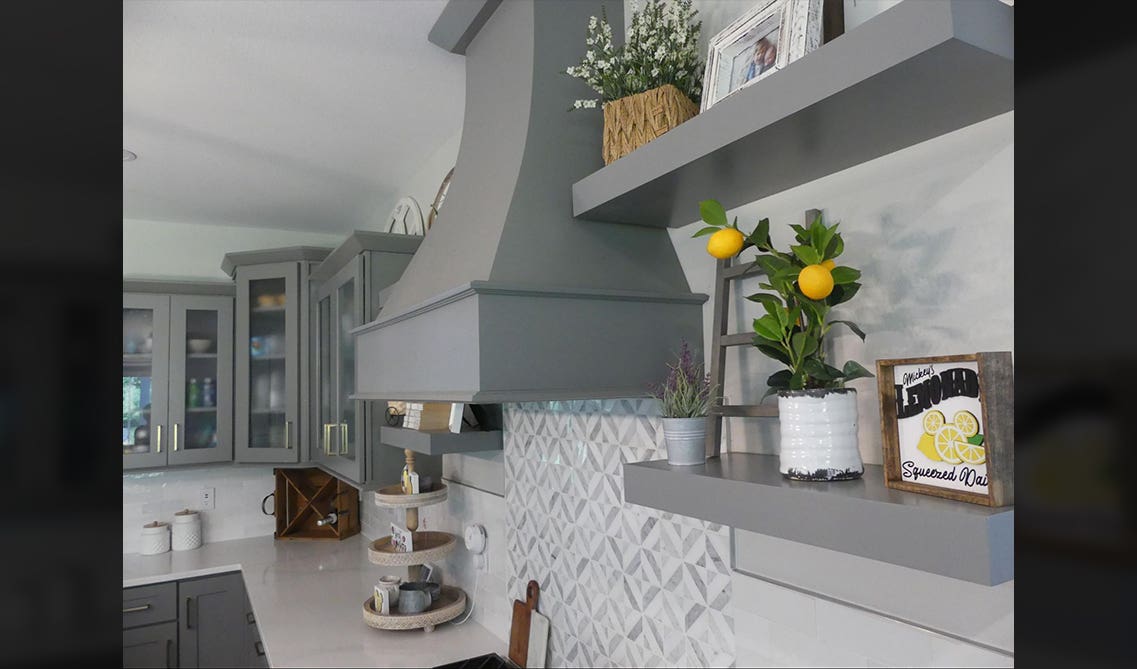 If you're looking to really spruce up your kitchen for Valentine's Day, why not start with some new appliances? Taking advantage of Valentines day sales can help you save a significant amount of money on any purchases. Whether you're in the market for a new refrigerator, stove, dishwasher or microwave, finding a new appliance is an easy way to add some flare to your kitchen. Shop around online and you'll find plenty of good deals that are sure to fit within your budget. And once you get your new appliance, you'll have a fresh new look that will last all year long!
4) Paint the walls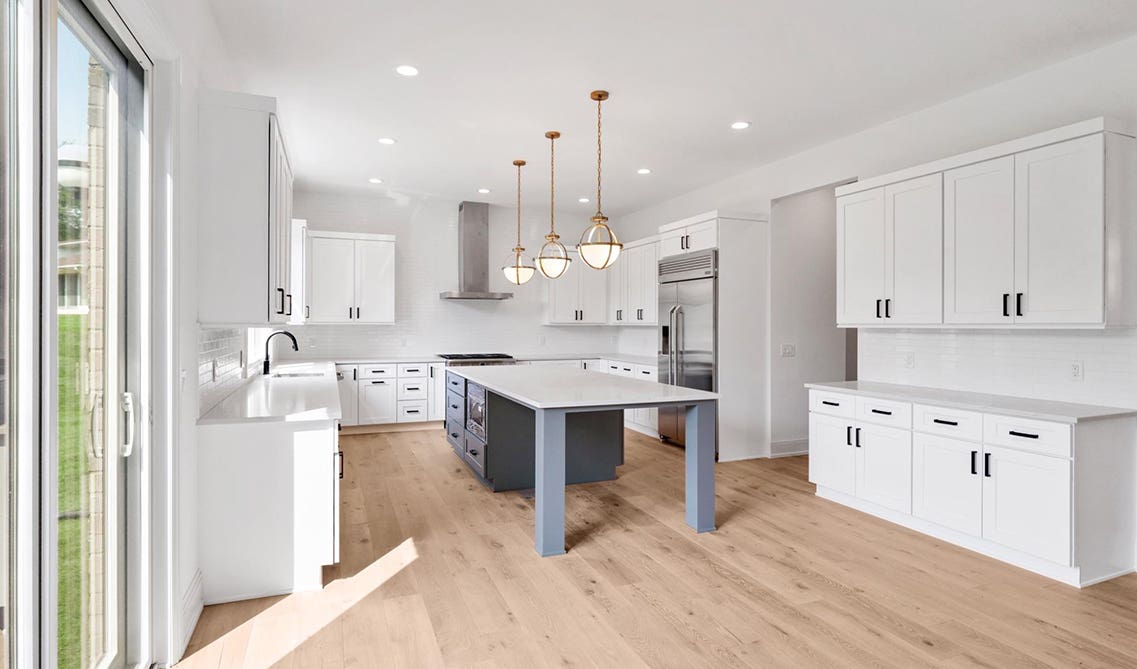 Renovating your kitchen can be a daunting task, but it doesn't have to be. Painting your walls is one of the easiest and most affordable changes you can make to spruce up your space. When choosing a color, be sure to consider the other elements in your kitchen, such as the cabinets and countertops. Before you get started, add "paint the walls" to your kitchen renovation checklist and use this guide to help you along the way.
Related: Top 10 Wall Paint Colors To Elevate Your Kitchen Space
5) Get new countertops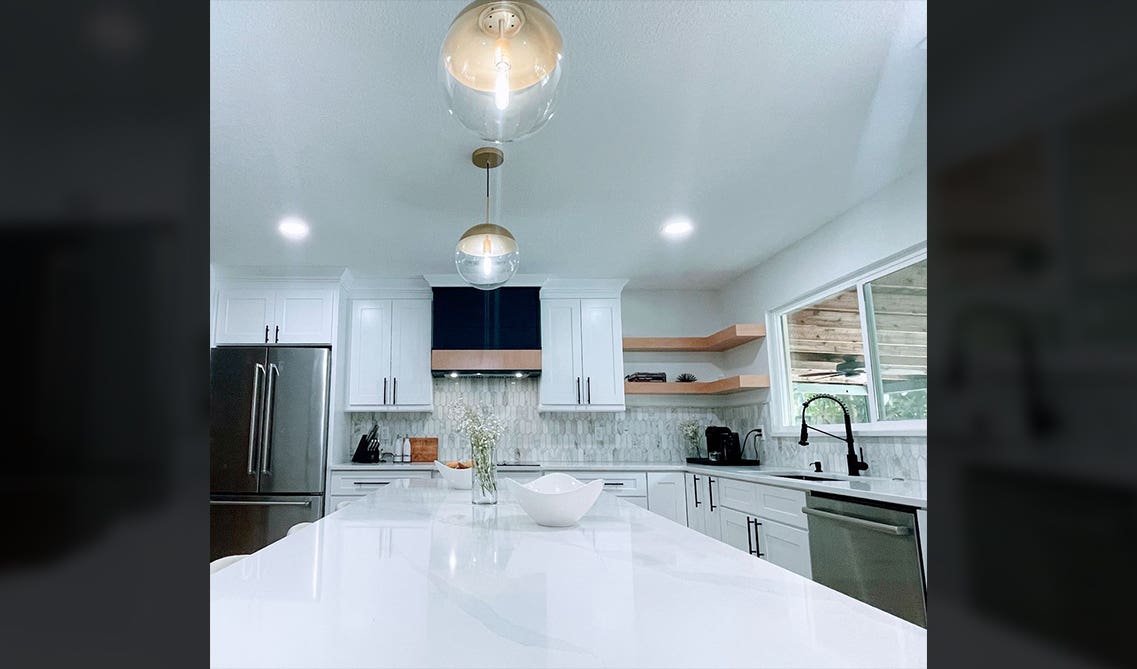 Countertops are a great way to add an extra touch of style and sophistication to your kitchen. It's also one of the quickest and easiest ways to complete a small kitchen renovation. Before you buy new countertops, it's important to have a renovation checklist so you know exactly what you're looking for and how much you're willing to spend. When choosing countertops, consider the material, color, size, and shape that best fits your design aesthetic. Popular materials include quartz, granite, marble, and laminate. With so many options available, you're sure to find something that suits your needs and fits your budget.
Related: The Top 6 Kitchen Countertop Design Trends
6) Install a new sink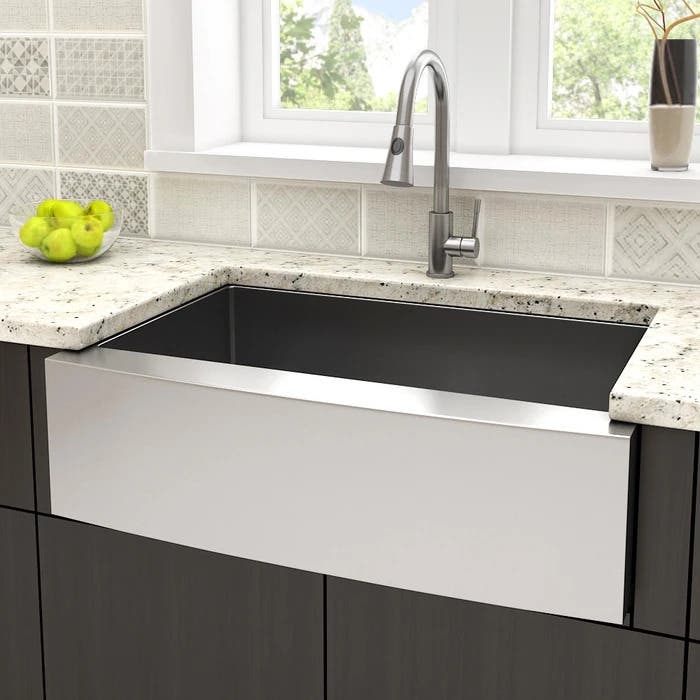 When it comes to kitchen renovation checklists, one of the most important items is replacing the sink. Whether you want a classic stainless steel sink, or something more modern like a farmhouse sink, having a new sink can give your kitchen a fresh and updated look. Installing a new sink is also an excellent way to make use of unused space in your kitchen and create additional storage. Additionally, modern sinks are made with high-quality materials that are easier to clean and are more resistant to wear and tear, making them a great choice for busy kitchens.
7) Get new floors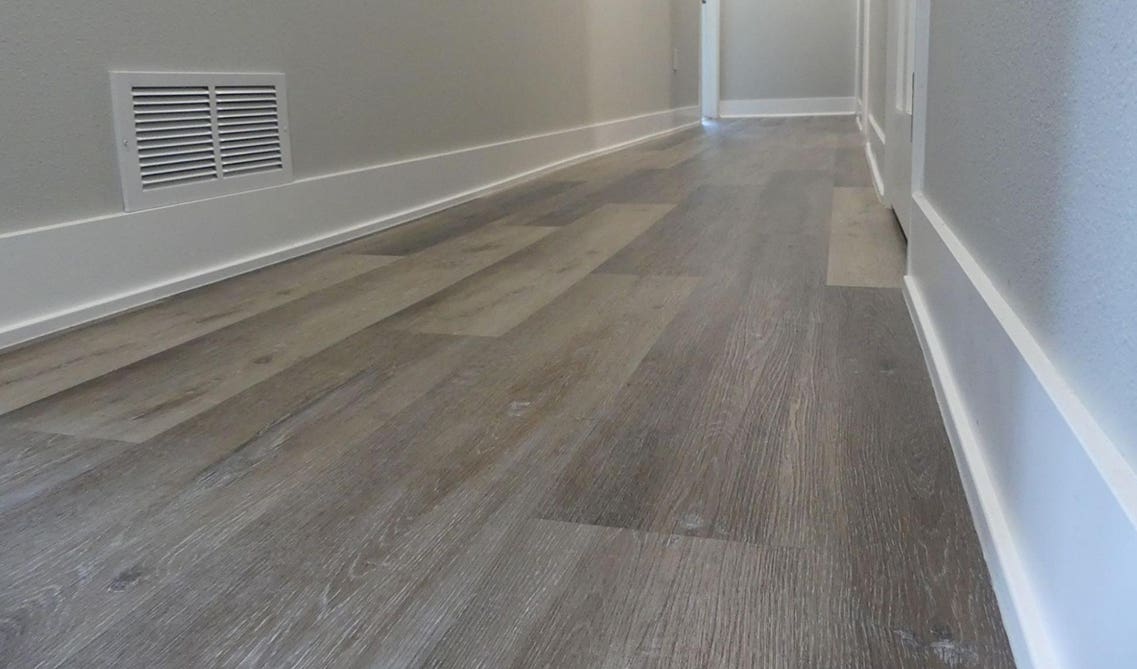 Updating the flooring is one of the most transformative changes you can make during a small kitchen renovation. With a wide range of options, you have the power to completely transform the look of your space. From SPC flooring, to tile, there is an option that will fit your budget and style. A new floor will give your kitchen an updated look and also help tie together the other elements of your renovation checklist. When renovating your kitchen, keep in mind that a long-lasting and durable flooring option is best. That way, it will stand up to all of the traffic and wear and tear of everyday life. Whether you opt for natural materials such as stone or hardwood, or you prefer a low-maintenance laminate, Kitchen Renovation Expert can help guide you through selecting and installing the perfect flooring for your home.
8) Add some plants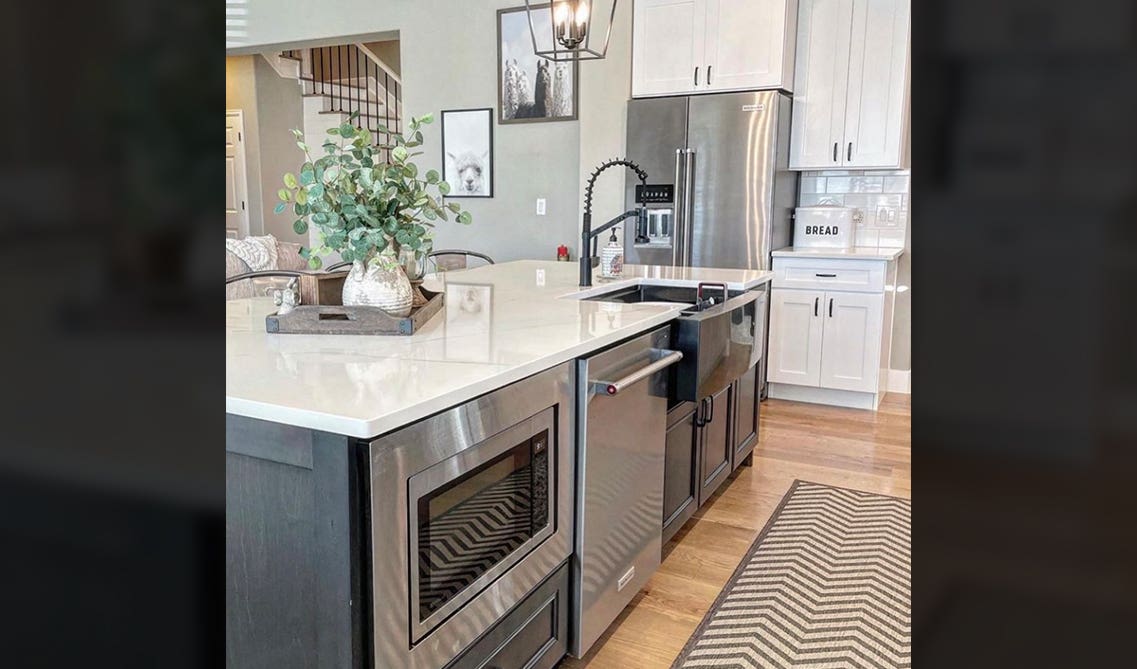 Adding a few plants to your kitchen is one of the easiest and most effective kitchen renovation ideas for adding a touch of life to your space. Whether it's some hanging succulents, a countertop herb garden, or some potted flowers, plants bring a bit of beauty and warmth to your kitchen. Be sure to choose plants that require minimal care and that can withstand the high humidity of a kitchen environment.
Related: Budget a Kitchen Remodel in 6 Easy Steps
9) Hang some new art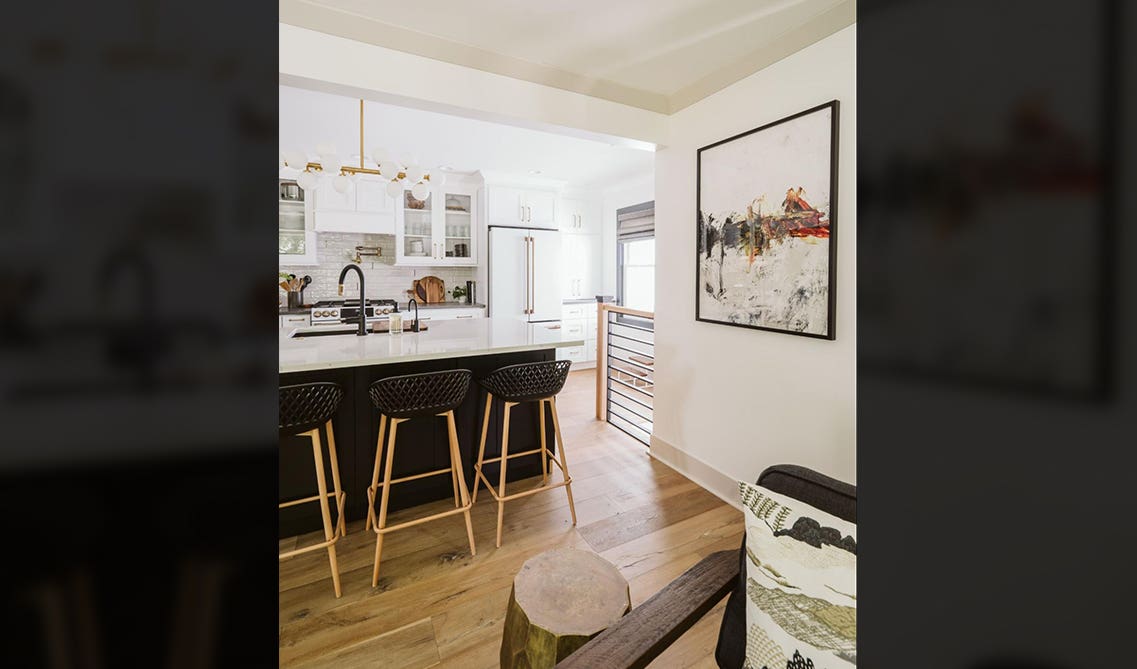 Another easy and affordable kitchen renovation idea is to hang some new art pieces in your kitchen. Art can instantly change the feel of a room, and can add some personality to your space. Art pieces like prints or paintings can be hung on the walls or you can opt for unique items like a vintage mirror or other wall hanging. You can also choose art that speaks to your style and taste, whether it be abstract, modern, or traditional. No matter what type of art you choose, it will give your kitchen a completely new look!
10) Change the light fixtures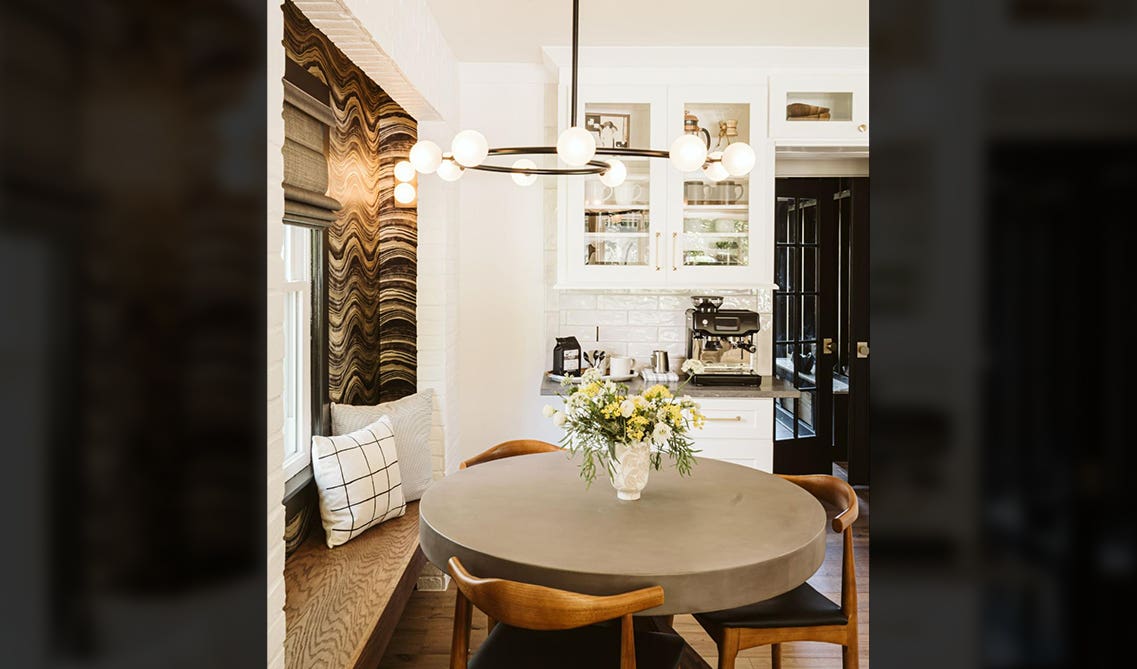 When you think of a small kitchen renovation checklist, you might not think of changing the light fixtures. However, it can be a great way to instantly spruce up your home. Updating your lighting fixtures can drastically change the look and feel of your kitchen. Choose fixtures that fit your style and the size of your space. You may even want to consider adding in a few under cabinet lights or pendants for a warm, inviting atmosphere. Whatever you choose, don't forget to update the switches too for a complete transformation.
FAQ's
1. How much is an average kitchen renovation?
The national average cost to remodel a kitchen is about $22,000, but with Lily Ann Cabinets you can spend 8,000 for a brand new kitchen.
2. What is a small renovation you can complete without breaking the bank?
With Lily Ann Cabinets all renovations will be wallet friendly and fit your budget without breaking the bank!
3. What cabinet style is the most popular in 2023?
The most popular cabinet style in 2023 is the Shaker style, they come in a variety of colors so there's many to choose from!