A kitchen remodel is no small task. As most people learn the hard way, renovating takes a lot of time, effort, and money. However, home improvement doesn't always have to burn a hole in your pocket. If you're smart about the costs of remodeling, you can save money AND get the kitchen of your dreams! Follow these 6 steps while remodeling your kitchen to cut project costs and save some cash.
Step 1: Decide on a Kitchen Remodel Budget and Stick to it
The best way to avoid an outrageous budget kitchen remodel project is to create one before you start. Most people do not take the time to plan this out ahead of time, resulting in unforeseen purchases or problems during the remodeling process that can set back your savings account and your time. Given this, the #1 most important part of a kitchen remodel is deciding on how much to spend and sticking to that amount. It can be easy to deviate from your budget because you found a higher quality appliance or a new kind of flooring that just hit the market. Make sure you do your research before you start your remodel and include any of these "maybe's" in your initial cost.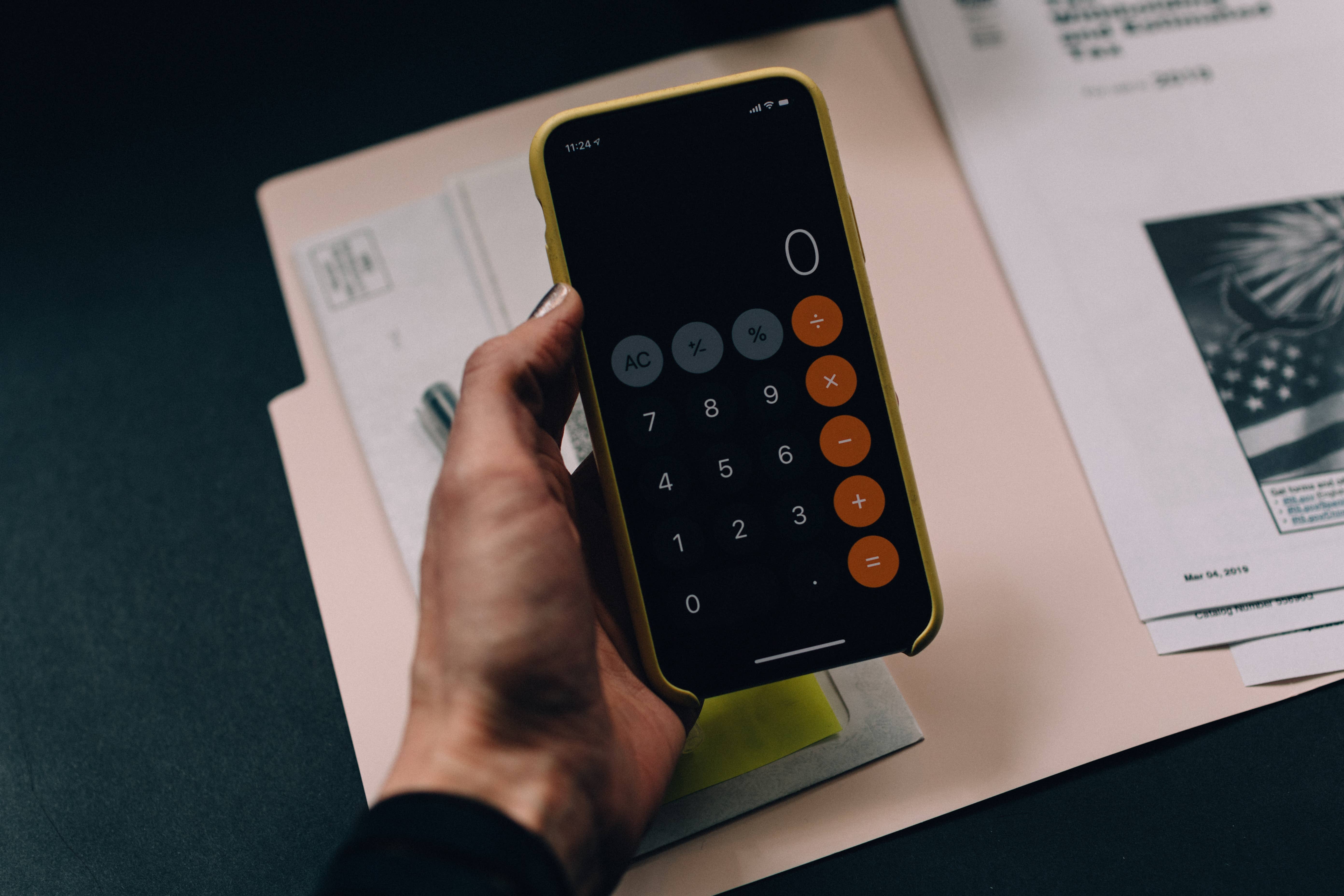 Before deciding on a specific number, you should also consider how long you plan to stay in your home. If you're remodeling with the mindset of selling your home within the next five years, your budget will most likely be smaller and easier to stick to. In this case, choose the projects that will increase the value of your home. If you plan to stay in your house for longer than five years, then your budget should reflect more of your style and the elements you really want in your kitchen, which can get more expensive. The bottom line is, choose a budget that is going to fit comfortably into your lifestyle and stick to it. Make sure that everyone involved is aware of the budget and committed to staying on track.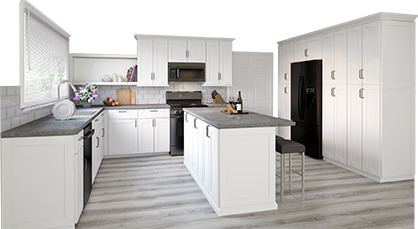 3D Kitchen Visualizer Tool
Bring your dream kitchen to life with our free kitchen visualizer!
Design Now
Step 2: Choosing DIY vs. Professional Services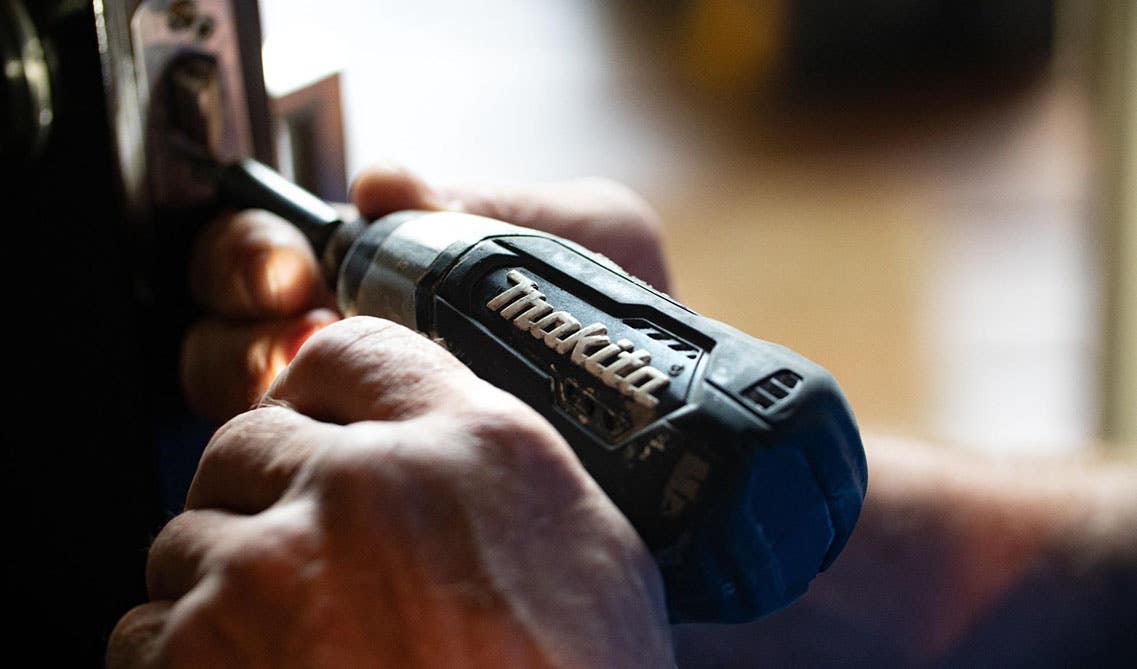 Once you have a budget in place, you'll need to decide which projects are going to be done by a professional and which ones you're willing to tackle yourself. For example, are you planning to have a professional install kitchen cabinets or will you opt for RTA kitchen cabinets? Typically, labor for a kitchen remodel budget will be anywhere from 20-25% of your total budget, leaving you with less money for materials. By installing kitchen cabinets, sinks, countertops, and appliances yourself, you could save thousands of dollars. Other DIY materials like faux crown molding can also save you hundreds of dollars compared to buying the real thing. Keep in mind that while there are several projects within your kitchen remodel that you can do yourself, it's best to leave electrical and gas line issues to the professionals.
Step 3: Breakdown Your Budget
Next, it's time to decide how much of your budget will go to each project in your kitchen. Your kitchen remodel budget should allocate percentages to areas including kitchen cabinets, appliances, labor, windows, flooring, paint, fixtures, tools, drywall, etc. Here is a sample breakdown template.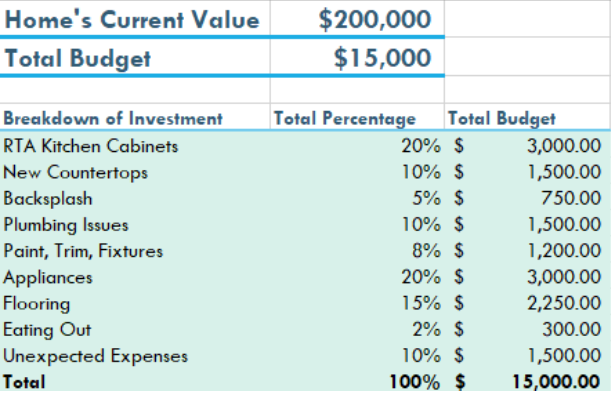 Kitchen Cabinets

20% - DIY install project

Electrical rewiring and labor - 15% - professional services

Appliances - 20% DIY install

Flooring - 15%

Paint, molding, trim - 8%

Eating out - 2%

Misc tools, fittings, parts, fixtures, etc. - 10%

Misc and unexpected problems - 10%
The more flexible you are with your renovation costs, the more broad and simple your budget breakdown can be. However if you have less wiggle room in your budget, we recommend getting as specific as possible (ex. Including costs for 'Eating Out' while your kitchen is undergoing renovation).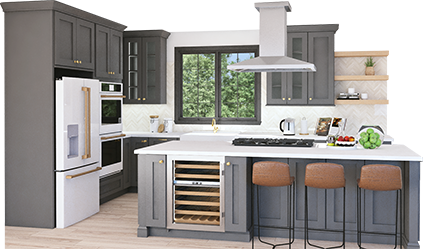 Get your FREE 3D kitchen design today!
Start Now
Step 4: Create a Spreadsheet and Keep Track of it

Keep all of your expenses, invoices, and projects in a spreadsheet to keep it organized. It's also important to update the sheet every time money leaves the budget. A spreadsheet will ensure your kitchen remodel budget stays on track and that there are no unnecessary expenses. 
Step 5: Budget for the Unexpected
At least 10% of your budget should be allocated toward miscellaneous and emergency problems. If you can afford it, try to reserve 15-20% if your budget will allow it. The last thing you want is to max out your budget and realize there is a plumbing problem. If you get towards the end of your kitchen remodel without any hiccups, you've left yourself some extra money for decors like cabinet hardware or cabinet drawer inserts and organizers.
Step 6: Prioritize Projects
Decide which part of your kitchen remodel is the #1 priority and work your way down. It's tempting to start with small, easy or quick projects first. But you should get your biggest kitchen remodeling costs knocked off the list in the beginning. This way, if something unexpected happens that is larger than what you budgeted for, you won't have to worry about sacrificing costs on your largest kitchen projects (ex. Cabinets, appliances, flooring).
A cheap kitchen renovation isn't always easy to pull off, but with these 6 steps, you can breathe a little easier knowing everything is in your control. If you need some help along the way, our design team will provide you with a free 3D kitchen design based on your specific needs and work to fit it into your budget. Get started today and design the kitchen you've always dreamed of!
FAQs
1. What does a typical kitchen remodel cost?
Typical kitchen remodels range from $12,500 to $33,000, depending on the size, scope, and materials used in your project.
2. What are the popular kitchen colors for 2023?
Shades of blue, sage green & forest green, black, and two-colored kitchens are the most popular choices for 2021.
3. Can you remodel a kitchen for $5000?
You can remodel a small kitchen (under 150 sq. feet) for $5000 if you are willing to do most of the work yourself. There are also a lot of new appliance choices that won't break the bank.
4. How much should a 10x10 kitchen remodel cost?
A 10x10 kitchen remodel should cost you between $3,000 and $15,000, depending on if you do most of the work yourself, the materials used, and the appliances that are being replaced.
5. What is the most expensive part of a kitchen remodel?
The most expensive element of any kitchen remodel is usually the cabinets, which on average can cost upwards of $15,000. By buying RTA cabinets, you have the potential to cut that price in half due to the self-assembly and low shipping costs. The second-most expensive part of a remodel would be the appliances, costing on average around $8,200.