If you're a homeowner, you might be questioning what kind of backsplash you should choose for your kitchen. With so many options, it can be difficult to know where to begin; luckily, we've compiled an extensive list of different types and styles of backsplashes below to help guide you through the process! We will also be providing you with a bunch of options for you to look at and read about to help you with your choice.
What makes a great backsplash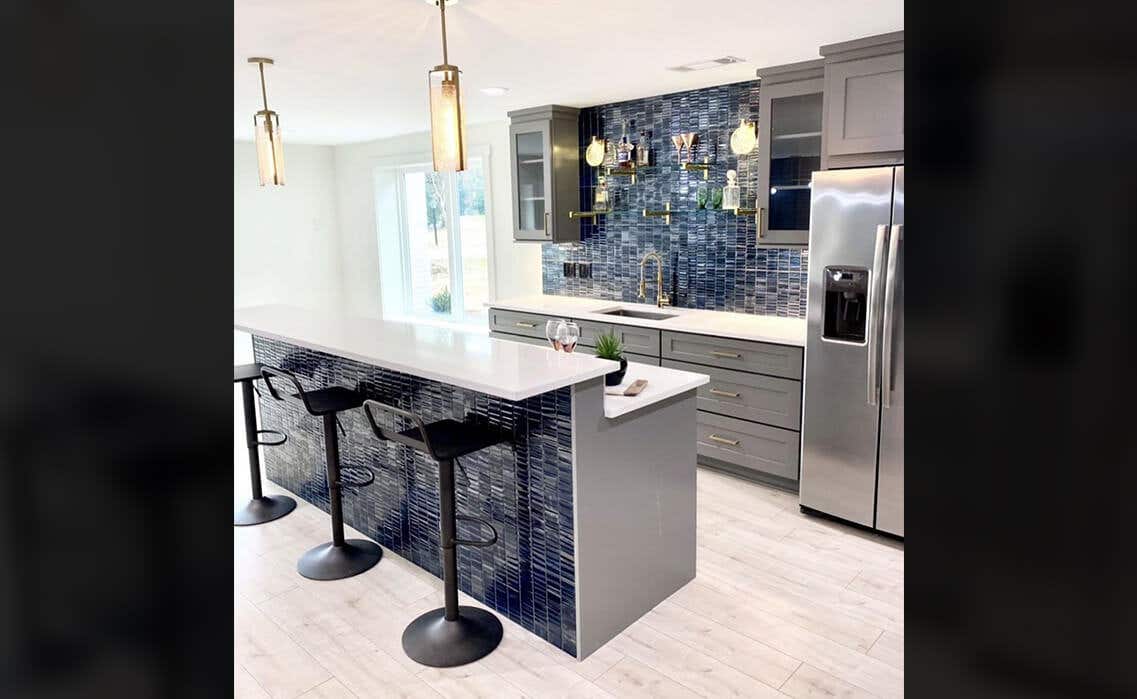 Although there are some instances of bad kitchen backsplashes, don't let this discourage you. Picking the best backsplash all depends and varies on what you like personally. You can always keep it simple by choosing a solid color of tile or installing marble that matches your countertops.
However, if you're looking to add more visual interest, there are so many different possibilities available today. There really is no wrong way to go when it comes to what kind of backsplash you choose. The starting point for you could be to research and look at photos of backsplash ideas for kitchens. 
Traditional Backsplashes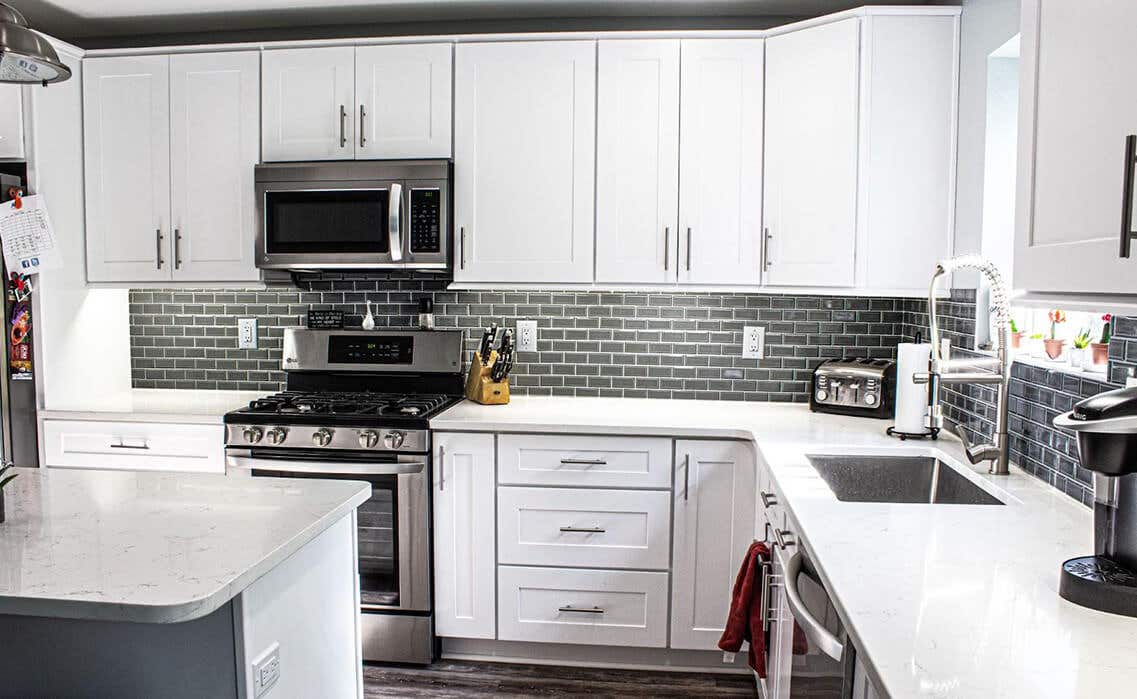 There are many ways to choose a traditional backsplash, Kitchen tile backsplash can come in wood, stone, or tile. While the wood backsplash for kitchens adds a more rustic look to your kitchen. Stone or tile can turn your kitchen into whatever vibe you're going for. Understanding what look you want and how each of these materials works will help you make an informed decision. 
Natural Stone Backsplashes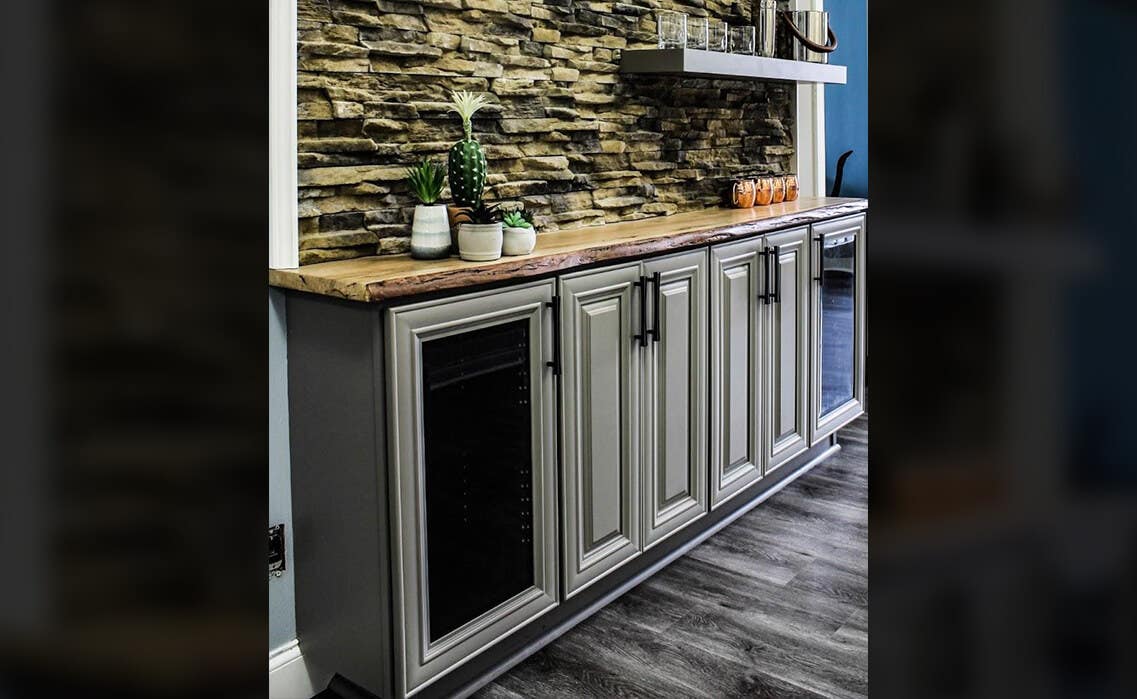 Natural stone backsplash tiles for kitchens are created from different types of natural stone such as granite, marble, travertine, and slate. Natural stone is easy to clean and never loses its luster; it's naturally resistant to water, making it ideal for kitchen backsplashes. The natural texture of these tiles gives your kitchen that unique look; you can mix them with more traditional materials like ceramic tile or glass mosaic. These also allow you to get creative when picking colors!
Granite Backsplashes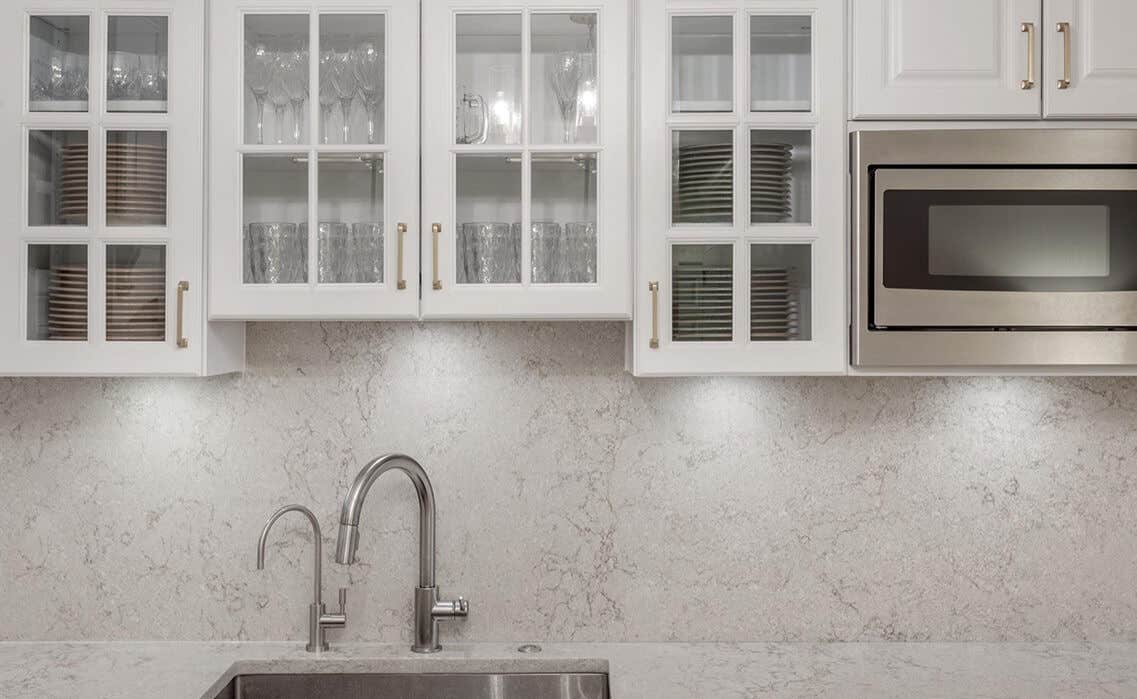 Granite is one of today's most popular materials, and it is an excellent kitchen backsplash idea. Granite can be ordered in slabs, giving you more flexibility to create cool patterns or custom-sized pieces. The smooth surface also resists damage from daily use and small spills.
Cleaning is easy—just wipe with warm water and soap if any dirt accumulates, but no harsh chemicals are needed. Granite is one of those luxury surfaces that is used in everything from countertops to floors. It's no surprise then that it also makes an excellent choice for a kitchen backsplash. 
Marble Backsplashes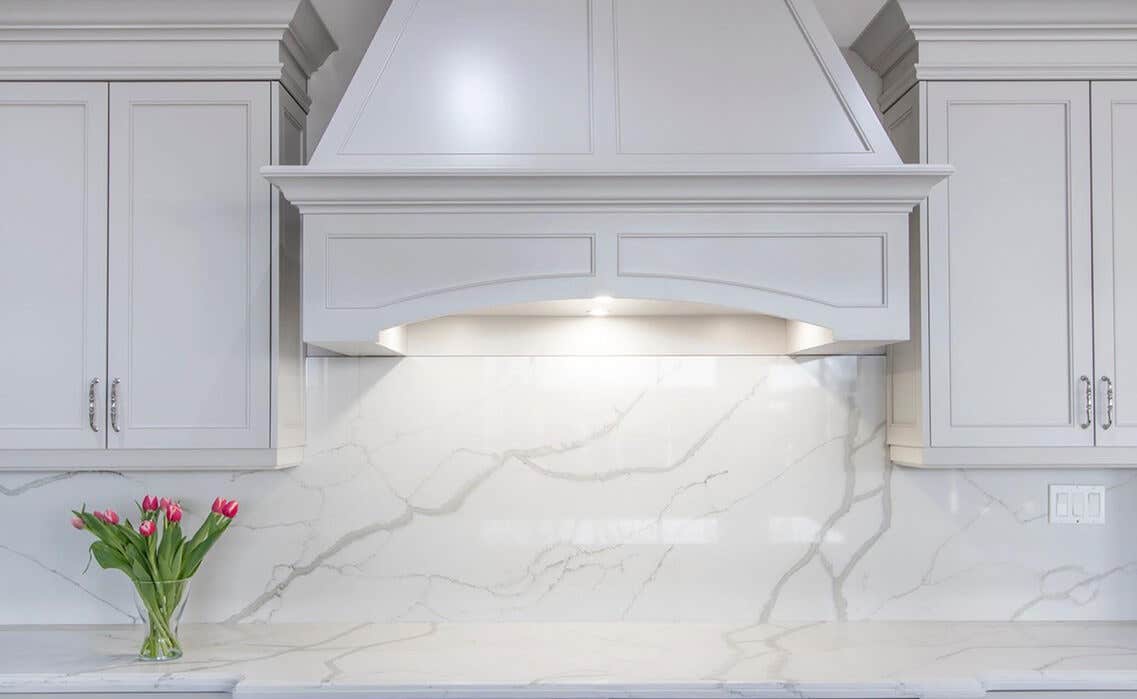 Marble is a natural stone, meaning its pattern and color will be different from piece to piece. Because of this, it's not recommended for places where your kitchen backsplash will get lots of heavy-duty use. If you have marble in your kitchen and want to give it an extra protective treatment, apply one or two coats of high-gloss polyurethane—this should add some extra protection without sacrificing the marble's appearance. These can be great backsplash ideas for kitchens.
Glass Tile Backsplashes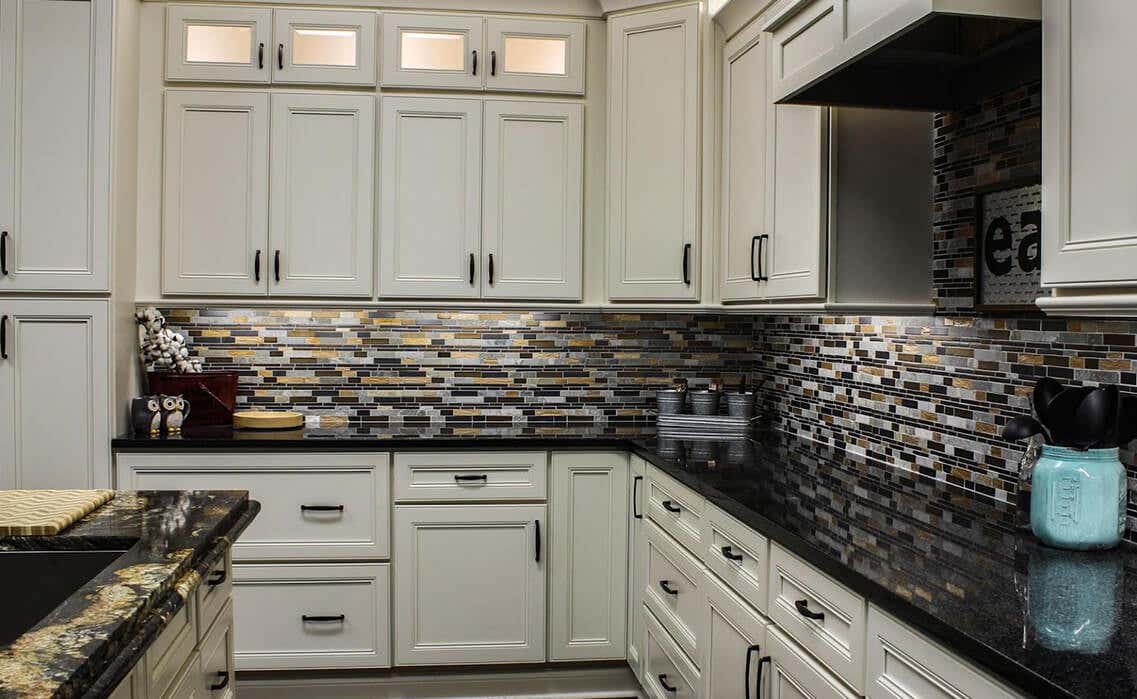 If you like glass tile, there are many ways to work it into your kitchen design. Glass tiles lend themselves to several cool kitchen backsplash ideas that can fit in well with any modern home style. A clear glass tile with shimmer is an excellent option for subtle elegance. It's perfect for homeowners who want their design to be noticed, but aren't looking for an overly dramatic effect.
Ceramic Backsplash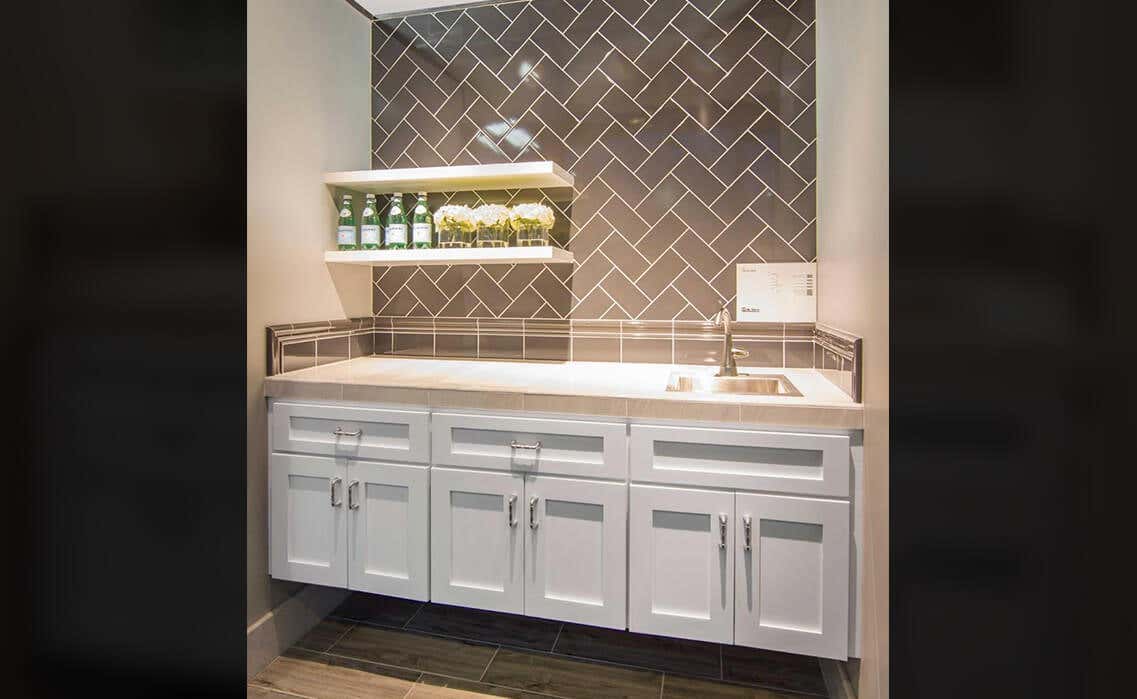 This is one of the most popular materials because it looks beautiful. The material is easy to clean and can add a unique decorative touch to your kitchen. It's not just for kitchen backsplashes, either; ceramic tiles are often used in bathrooms as well. If you want to use ceramic tile in your kitchen, there are many different sizes and styles available, so take your time and find what works best with your home decor!
Porcelain Backsplash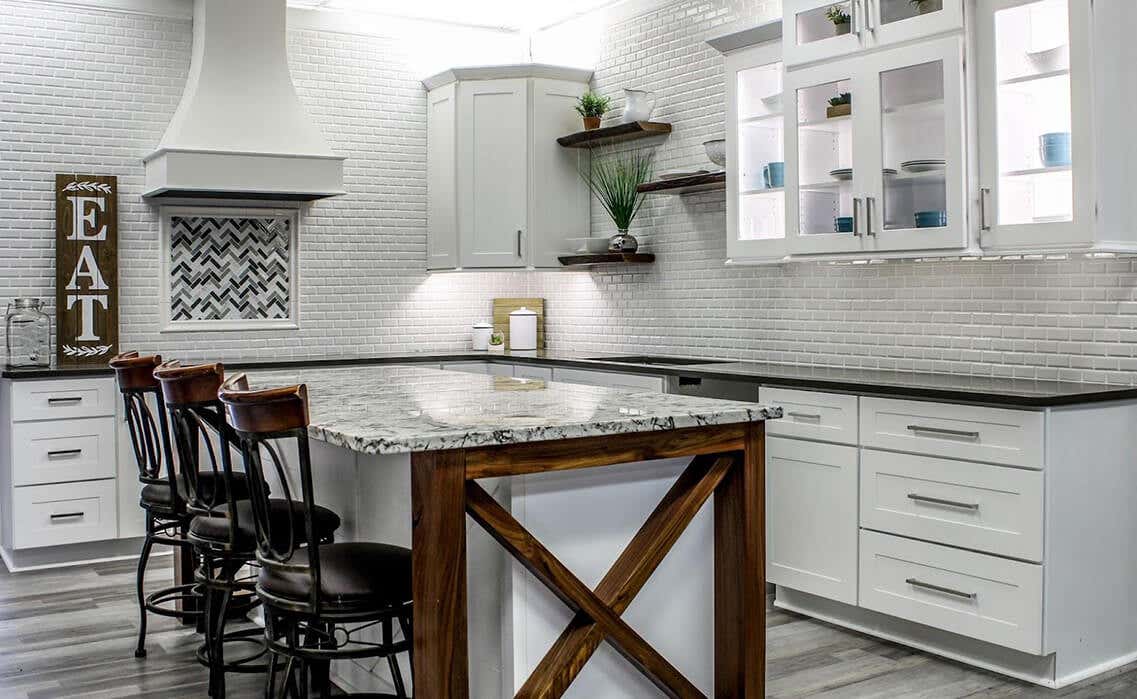 Let's think about what you want your backsplash to achieve. If you plan to spend most of your time in your kitchen cooking and entertaining, porcelain is likely a great backsplash for your kitchen—porcelain is an extremely hard material that can withstand intense heat (i.e., boiling water) and moisture.
The only downside to using porcelain as your kitchen backsplash is its price tag: it's typically much more expensive than other backsplash materials. Good thing here at Lily Ann Cabinets we offer porcelain backsplash for the best price that will look fabulous in your kitchen. Porcelain tile has long been another one of the most popular options for backsplashes, and it's easy to see why. They're water-resistant, have stylish colors, and come in unique designs. 
Peel and Stick Backsplash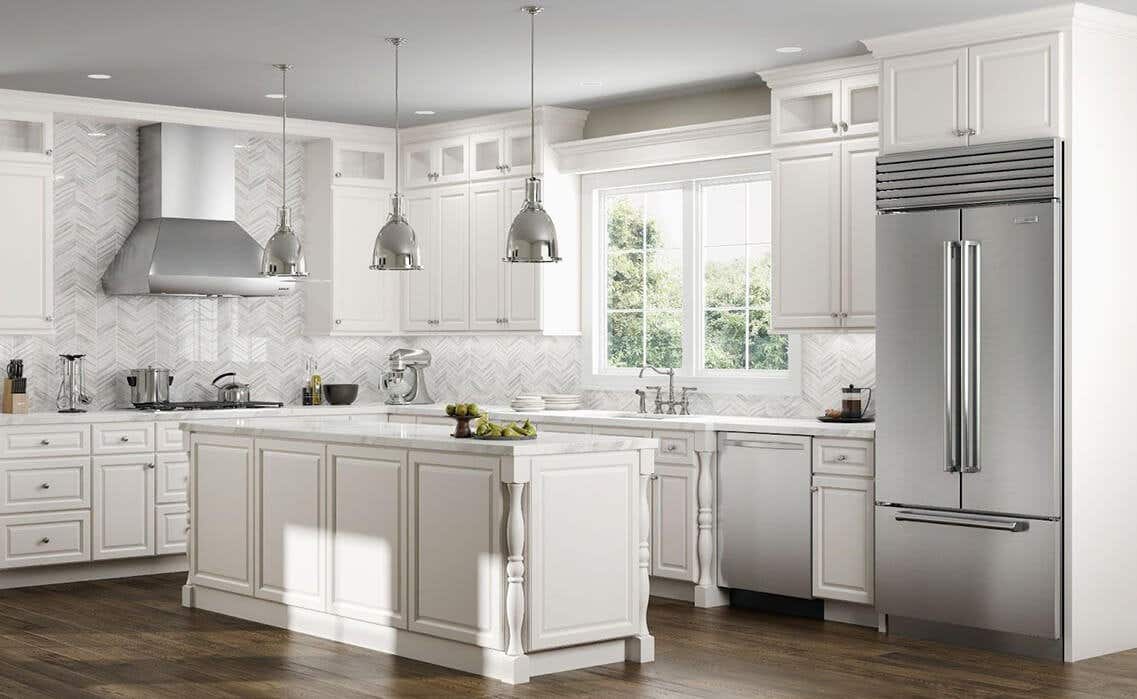 Our last recommended option is to go with peel and stick tile backsplashes. While they may not be as customizable as traditional tiles, they're still an easy way to add interest and excitement to your kitchen.
We think kitchen tiles that can be applied directly to your drywall are a great option when deciding on your dream kitchen backsplash. These tiles have no grout to clean, making them an easy-to-maintain choice. Simply peel and stick—now that's efficient!
FAQ:
How to measure for kitchen backsplash tiles?
You'll need a measuring tape, pen or pencil paper, and a calculator. You'll have to measure your wall where your backsplash starts and finishes. Then you'll measure how tall it is, and use a calculator to measure how much you'll need. 
How to tile a kitchen backsplash?
You can buy premade slabs of tile, and measure out your space. Then watch a video on how to apply them to your wall.  
How to remove kitchen backsplash?
Carefully use a hammer and putty knife to chisel off the tiles without gouging the drywall. Or you can watch a video for help!
How to install kitchen backsplash on drywall?
Start by cleaning the wall to remove any grease, make sure the dry wall is smooth and flat. Then apply thin-set adhesive, and set the tile into your desired space. After it has set, apply grout. Your backsplash will be done! 
What is a kitchen backsplash?
A backsplash is a detail of a kitchen where kitchen owners have many ways to express themselves and their kitchen for whatever vibe they want!