How to choose a kitchen backsplash?
Your kitchen backsplash is an important part of your kitchen, but not everyone knows how to choose one! The kitchen backsplash is more than just decoration; it's an essential element of your kitchen design. Here are some tips for choosing the perfect one for your space and for helping conjure backsplash ideas for your kitchen!
Here are a few tips to follow:
1. Consider Your Space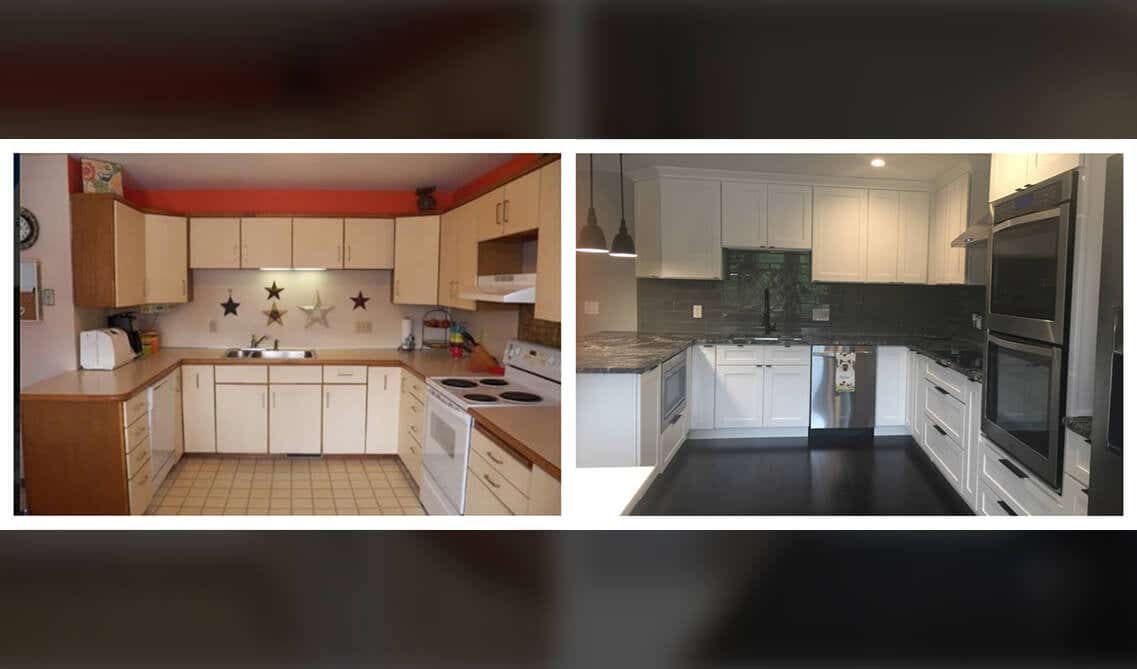 Before you begin brainstorming kitchen backsplash ideas, consider where your tiles will be placed. If you don't have a lot of wall space available behind your stove or sink, choose tiles that work as well vertically as they do horizontally—such as subway tile (which is made up of many small square pieces).
We love mixing tile textures in kitchens—mixing mosaics with glass tiles and so on. This will add dimension and interest without overwhelming an already-busy room. If you're working with plenty of surface area, think about using large-format tiles such as ceramic squares or subway-style cut tiles that create a more significant visual impact.
2. Consider The Colors in Your Kitchen
While it may seem like an easy choice, selecting your kitchen tile backsplash comes with challenges. For example, most people make their selection based on color; however, depending on what type of color you choose and where you place it in your kitchen can drastically affect its functionality and whether or not it's visually appealing.
Make sure to consider your needs and aesthetic features when choosing an option that will work well in any kitchen. Backsplash Ideas for your kitchen are not an easy decision, consider Lily Ann Cabinets' free 3d design to help!
3. Keep it simple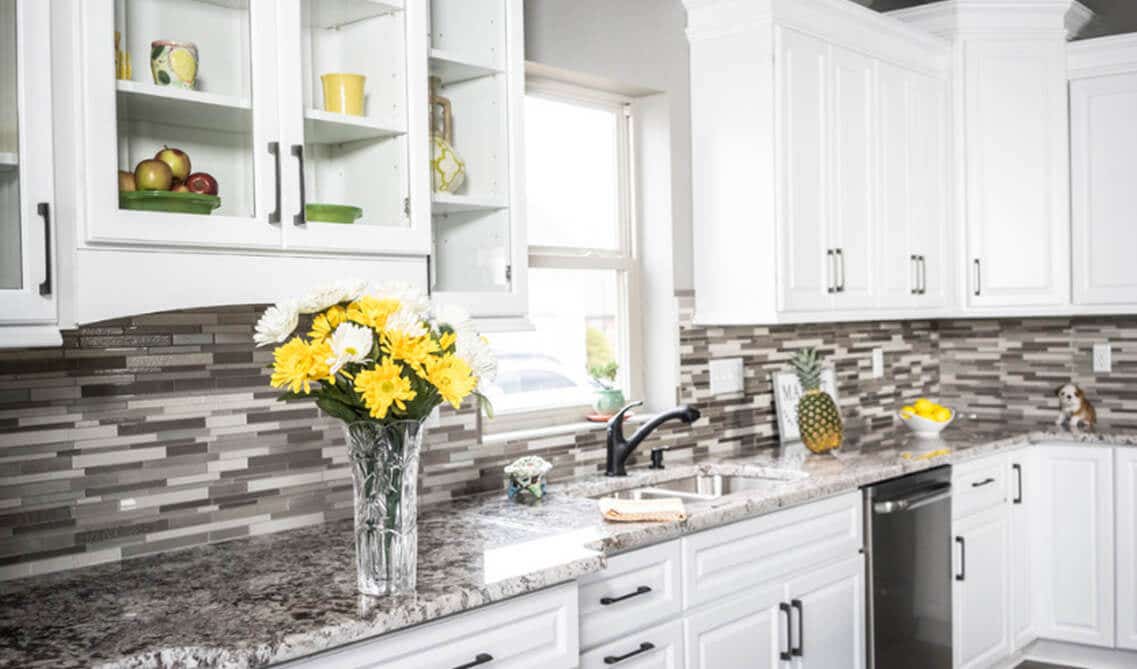 White is also your friend when it comes to kitchen backsplashes. It's versatile and can go with almost any decor or color palette in your kitchen (including white!). If you are looking for white cabinetry, Lily Ann Cabinets offers beautiful options such as the Key Largo White. Of course, not all tile looks good in all kitchens, but one of its benefits is that it comes in so many styles, shapes, and colors that there will be something for you!
For example, Lily Ann Cabinets White Porcelain Mosaic Subway Tile is an easy pick because of its classic look; it would pair beautifully with almost any type of decorating style. Keeping your kitchen looking simple can help keep everything else in your home looking simple too. Choosing a tile that goes with everything might keep you from having to redecorate other rooms in your house later on down the road.
4. Get inspired with pictures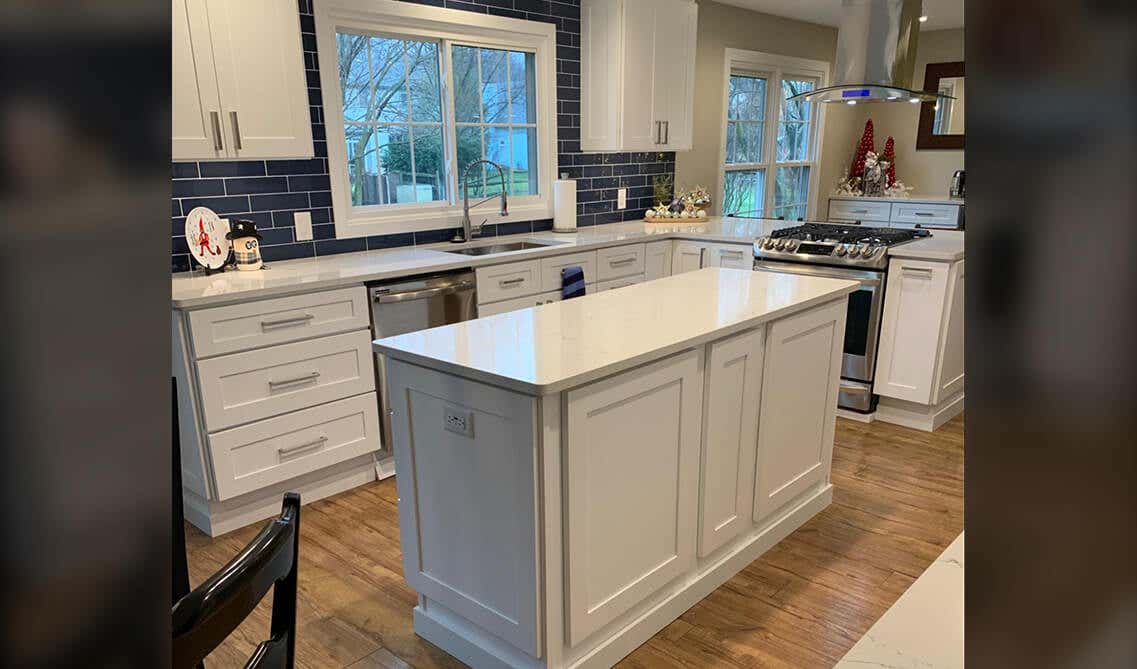 There are endless kitchen backsplash ideas on Pinterest and other photo-sharing sites. You'll find tons of inspiration from design magazines, too. Go through those photos and save ideas you love or want to consider for your own kitchen's backsplash. You might even snap a few pics of some potentials so you can bring them along to consult with contractors or other experts as you move forward with an actual design plan.
Most importantly, start collecting ideas—at first, it doesn't matter if they're fully formed; jotting down notes about any inspiration that speaks to you is helpful so when it comes time to pick between those three favorite options, you have something tangible that helps fuel the final decision-making process.
5. Play with textures, patterns, and shapes
Choosing the right backsplash can be challenging. Contrast is key when it comes to choosing kitchen tile backsplashes. After all, there are so many different types of tile and materials available. Lily Ann Cabinets has found that play is the best way to choose a backsplash that's just right for you and your kitchen with their free 3d design.
Try searching Pinterest to find inspiration. There's nothing like getting lost in photos and imagining what it would be like with those textures, patterns, and shapes covering up the walls of your kitchen! Once you've chosen something that you love, experiment with scale and colors too.
6. Use these tricks to test them out before you buy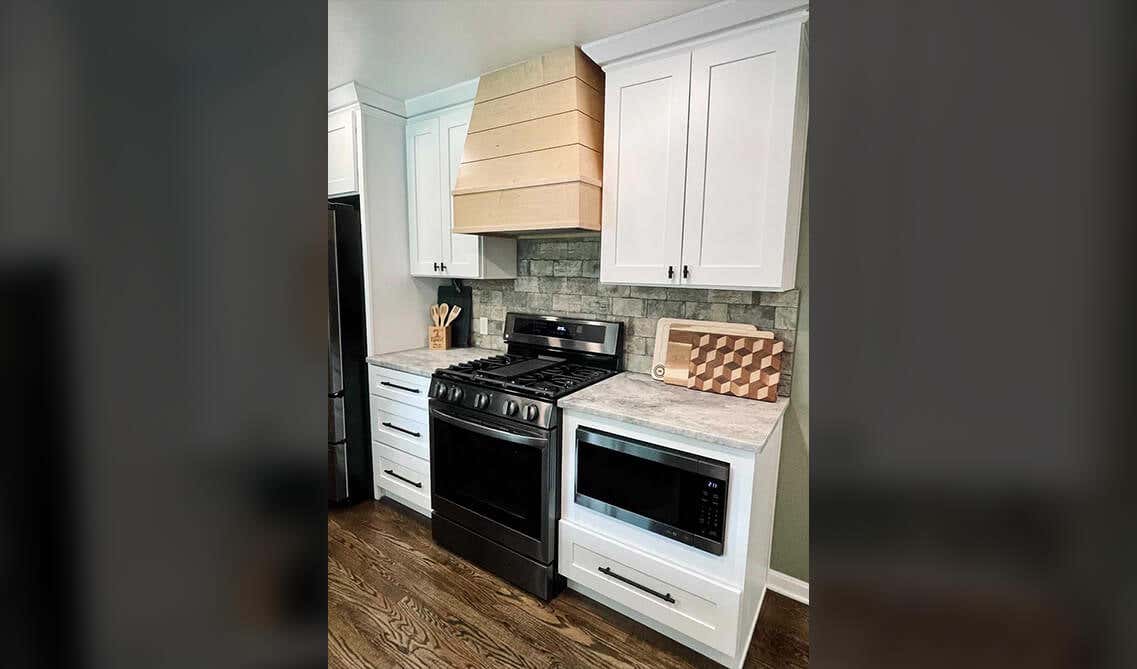 Before you settle on a kitchen tile backsplash, here are some things to keep in mind: A variety of materials: Different kinds of tiles have different pros and cons, but you'll want as many options as possible. Hard-surface materials like granite or marble offer classic looks but tend to be more expensive. Other types of material are less expensive but also more fragile and need to be handled with care.
Grout material matters, too; it should complement both your counters and any cabinets you may have in your kitchen. If you need more kitchen backsplash ideas, visit Lily Ann Cabinets' website and begin your search!
Related Blogs: 
Frequently Asked Questions(FAQ)
What is a kitchen backsplash?
A kitchen backsplash is designed to support and protect the wall behind the countertop or a stove.
How to install kitchen backsplash?
Apply adhesive to the wall, install the time, apply grout, fill gaps, replace outlets and covers for the switches
How to tile a kitchen backsplash?
Prep the walls, set the tile, cut tile to fit switches, and grout, and clean.
How to apply backsplash in kitchen?
Apply backsplash in the kitchen with construction adhesive and set the backsplash in place.
How to measure kitchen backsplash tiles?
Please find the total area of your backsplash, calculate in square inches, and figure out how many tiles you need in the square foot since it's sold in square feet.
How to remove the kitchen backsplash?
Carefully use a hammer and putty knife to get the tiles off the wall without injuring the drywall.
How to install kitchen backsplash on drywall?
Make sure your drywall is smooth and flat, make sure you clean the wall and apply a thin layer of adhesive, then set the tile, and apply the grout.