Subway tile is one of the most popular decorative tiles of our time, and has been since its introduction in the early 1900's. In fact, subway tile was so popular that it inspired its name – when installed, the tile's grout lines create an image that resembles a subway train track (hence the name). It comes in many colors, including white and beige which are the two most popular varieties used in home kitchens today. Subway tile can be used to make backsplashes, accent walls, floors and even counter tops! Here are 10 different ways you can use subway tile in your kitchen.
1) Classic Subway Backsplash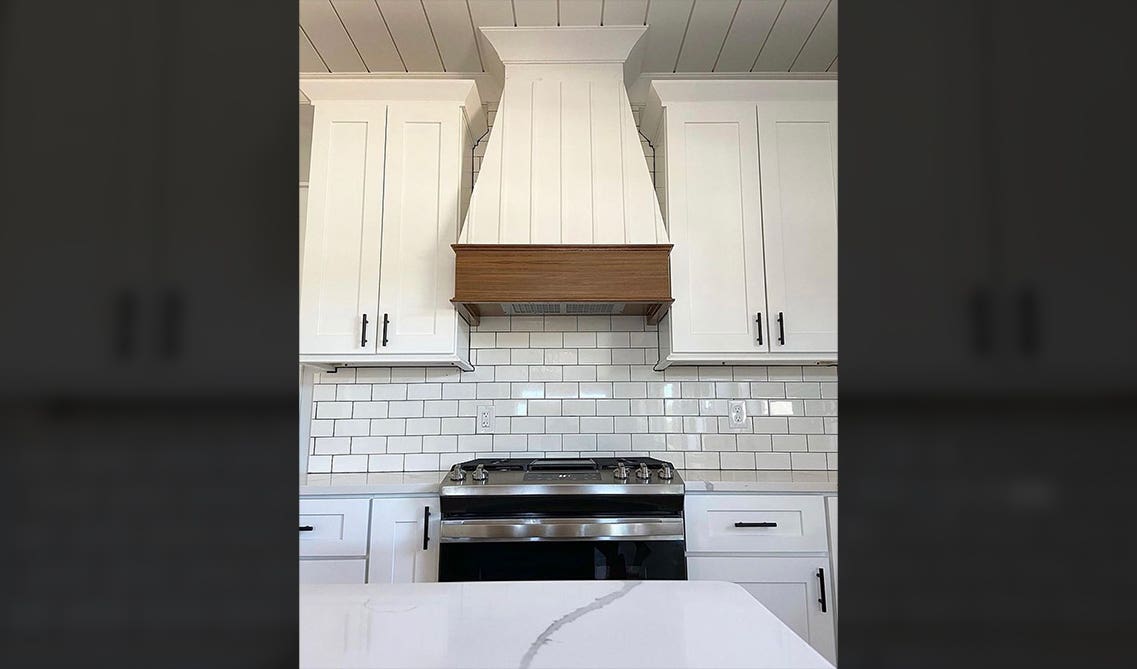 A subway tile backsplash is a great way to add color, sparkle, and patterned tiles while also adding functionality to your kitchen design. There are many ways you can use this backsplash style; here are some of our favorites we sell. #1. White Subway Tile Backsplash - Cover the entire wall with white metro tiles for an overall whitewashed look. #2.Grey Subway Tile Backsplash - Awesome for kitchens that wanna add a pop of color. Check out our Lily Ann Cabinet website for both white and grey subway tiles.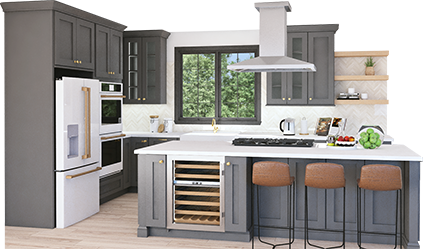 Get your FREE 3D kitchen design today!
Start Now
2) In a Herringbone Pattern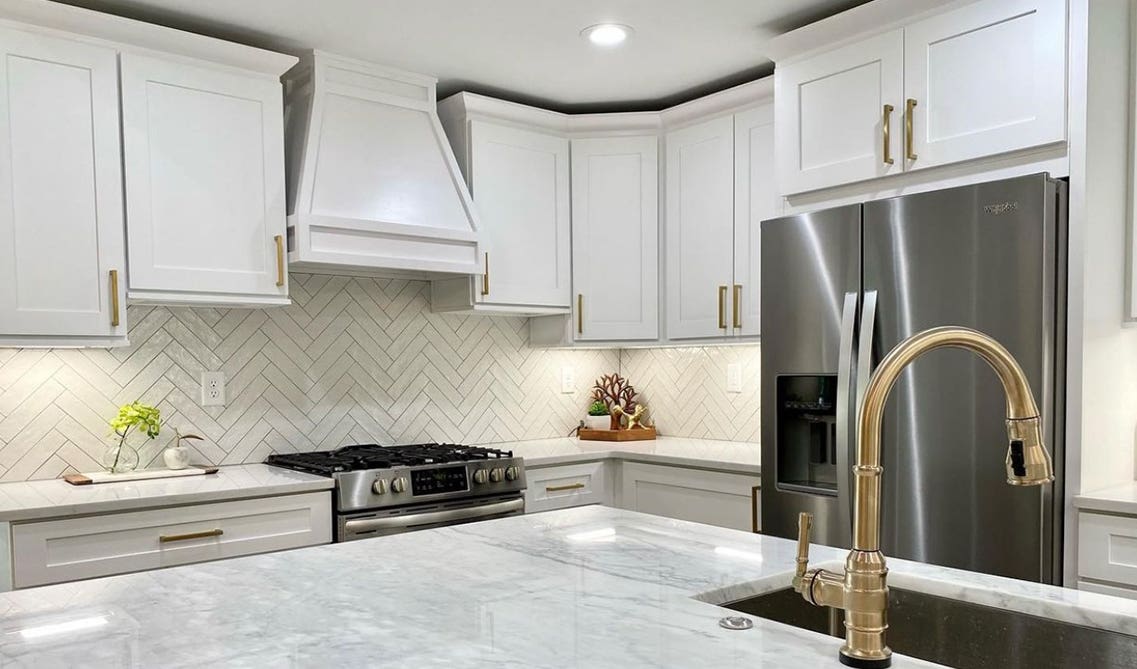 The herringbone pattern is an organization of rectangles arranged in a way that the pattern looks like a skeleton of a herring fish. That is why the pattern got the name herringbone pattern. It is because of the unique resemblance to the herring fish. Who doesn't love the look of an exposed brick wall with a herringbone pattern? Making your own herringbone pattern is easy! To make this kitchen feature, you'll need three strips of wood and some white subway tiles.
1. Line up two strips along the bottom of your wall, leaving a 3/4-inch space between the first strip and the second one; then attach them together.
Also Read: Is Subway Tile Still Timeless? Everything You Need To Know

3) Mixed With Other Tiles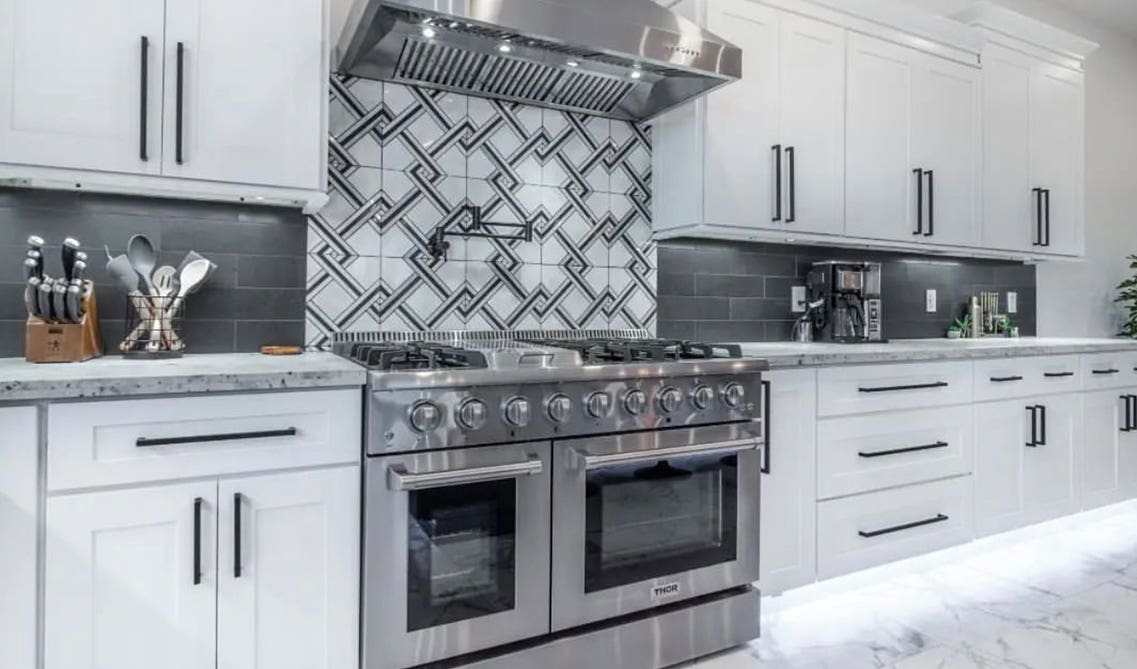 One way to make your subway tile backsplash more creative and unique is by mixing it with other types of tiles, like square tiles. If you like the idea of the subway backsplash but want a little less repetition, mix and match 2x4 or 2x6 subway tile sheets for a truly one-of-a-kind look.
4) Use Unique Colors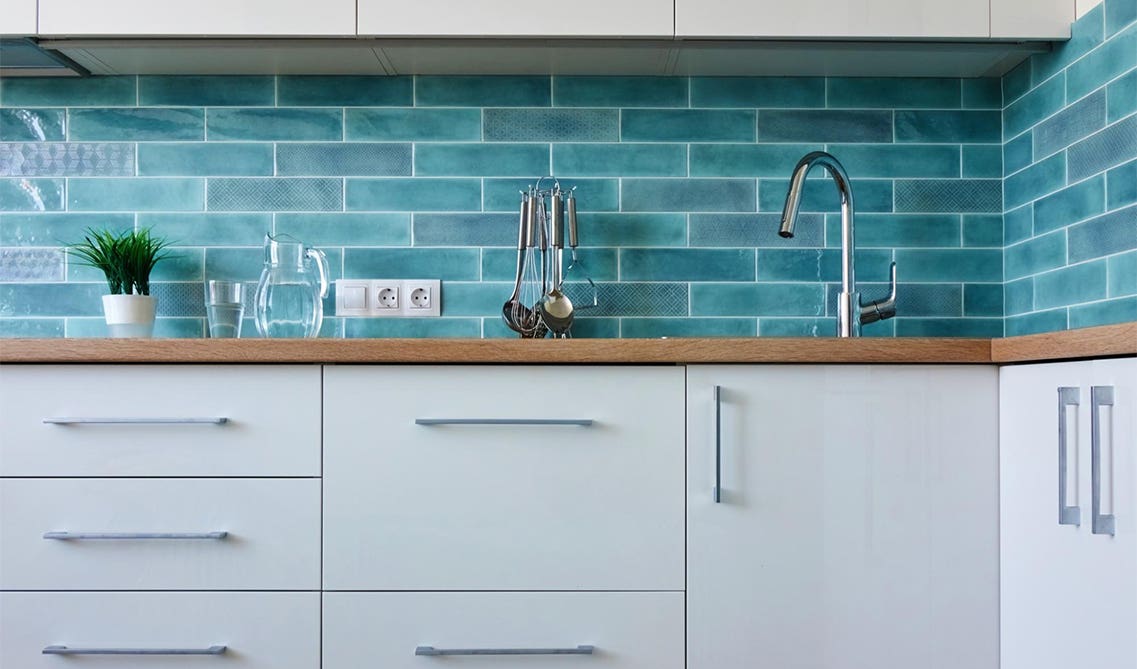 A white subway tile backsplash and countertop combo is a great way to create an easy and clean look for your kitchen. It also gives you the opportunity to use contrasting colors or materials for both features. However, a pop of color can add so much to your space. It can bring to life your kitchen's personality, and it is completely up to you.
Also Read: Delightful Kitchen Backsplash Ideas for Every Kitchen Style

5) On a Fireplace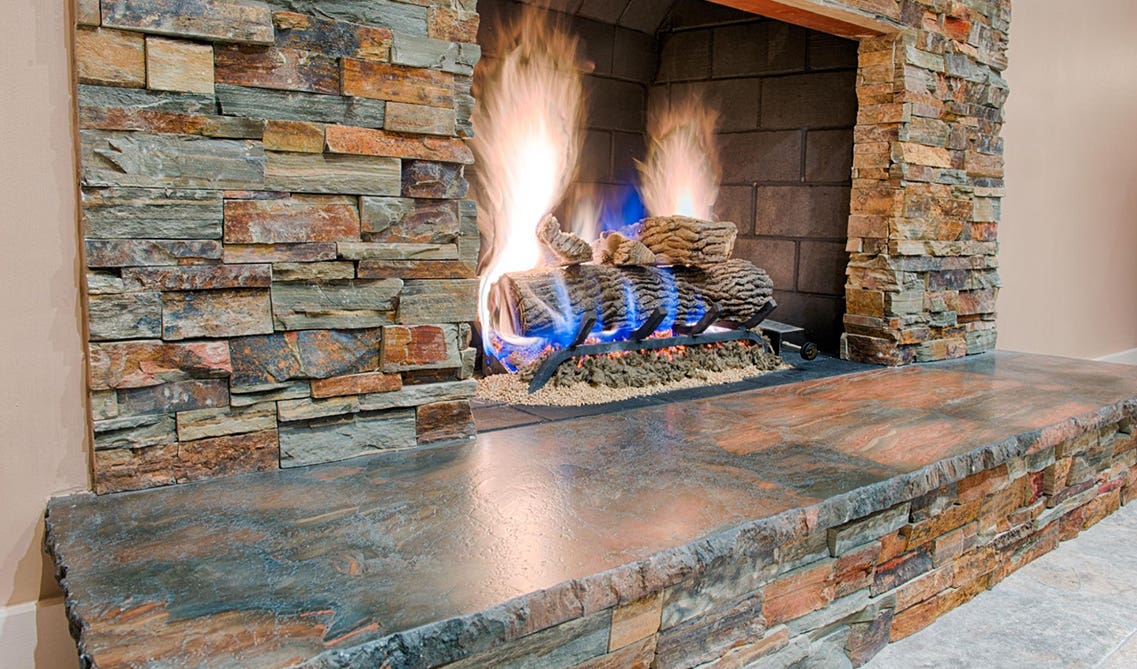 Surprisingly, the fireplace is one of the most popular places for using subway tiles. The contrasting colors and patterns make a statement, and if you are lucky enough to have a fireplace mantel as well, you can add a herringbone pattern around that as well. If you don't have a fireplace or mantel, use the subway tile on either side of the fireplace for decoration.
6) In a Shower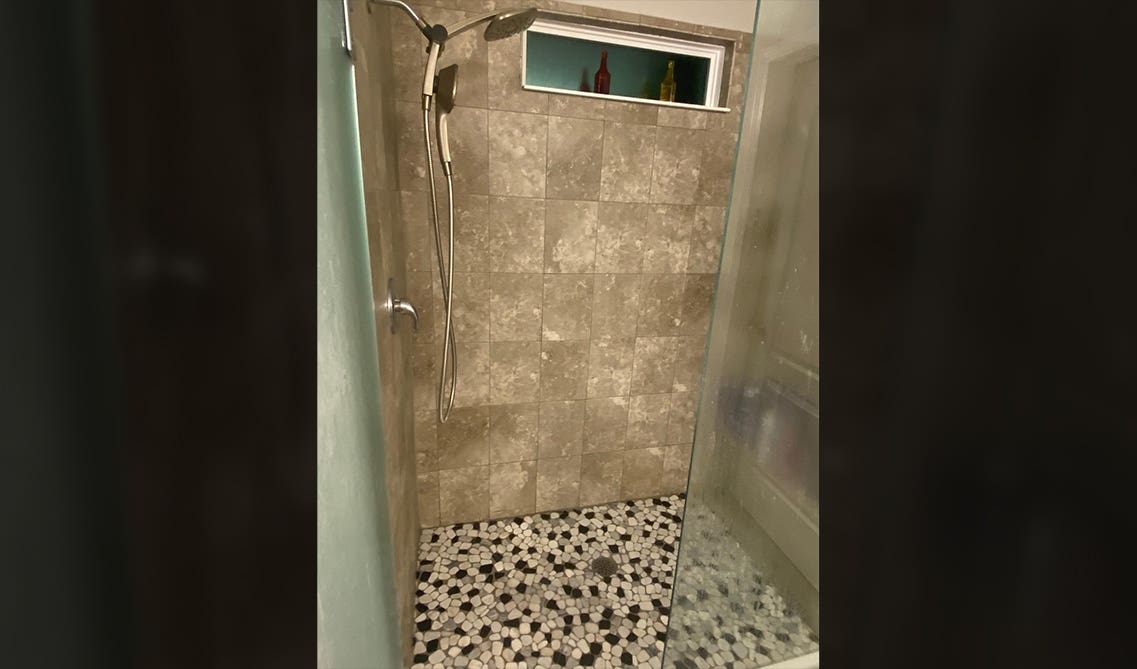 If you want a luxurious bathroom that is indulgent, subway tile is your best bet for the shower walls and the floor. This way your customer can enjoy both tile styles and textures together. A subway tile backsplash kitchen creates a tiled border on top of cabinets, giving the illusion of a taller room than it actually is, which can be achieved by installing an angle ledge over the back of the countertop for a backsplash below.
Also Read: Most Popular Backsplashes for Your Kitchen Design

7) Backsplash and Wall Combo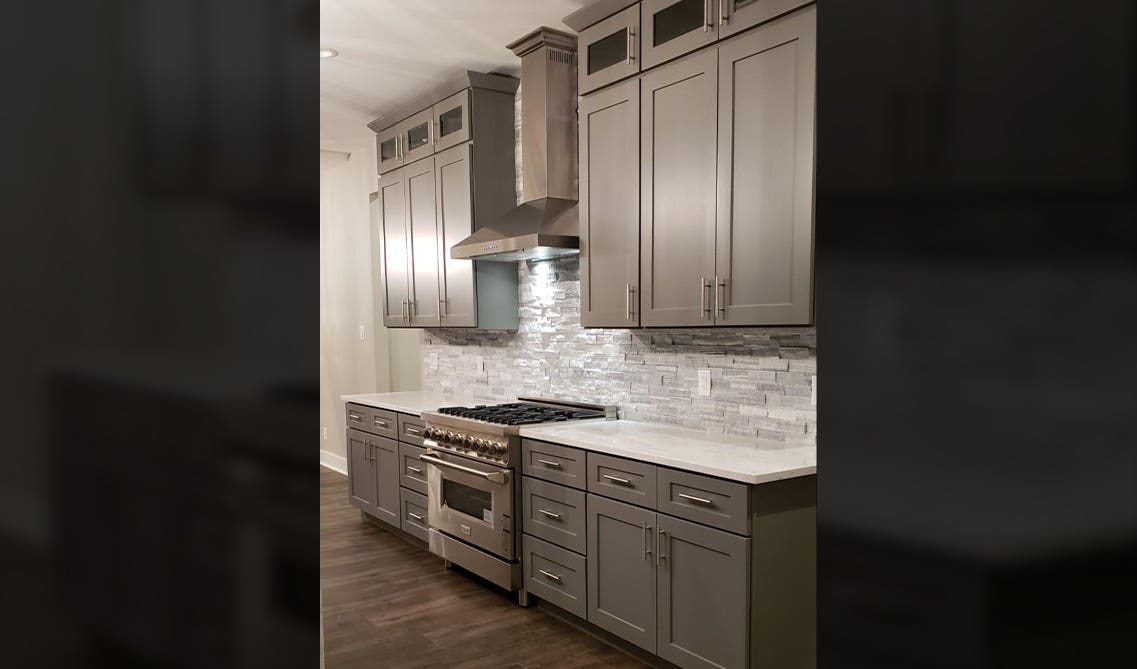 It is important to remember that the backsplash adds character in your kitchen. I should blend nicely with the walls and other colors in your kitchen. Messing around with textures and shapes in your tile is a great way to give your kitchen the personality it needs.
8) Add Grout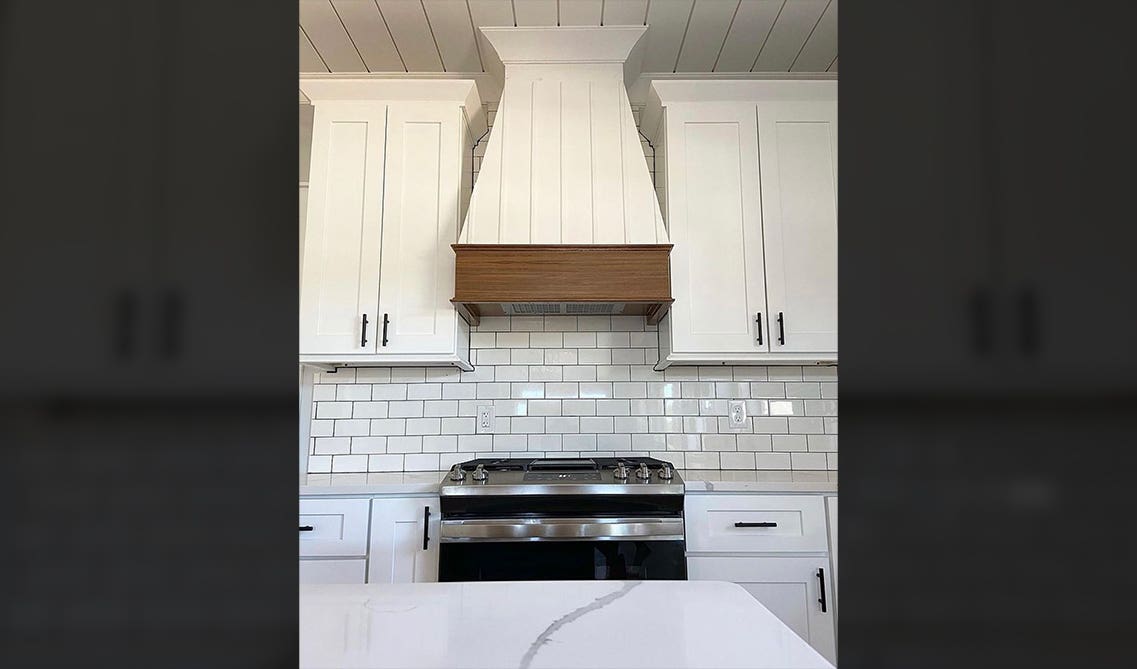 The grout on your tiles can make all the difference.e. Consider a white grout to match the light-colored subway tiles and make them look like they're floating on top of your countertops. For a more dramatic look, try a dark grout for contrast. A black or dark grey tile is especially stunning with a herringbone pattern. With either design, consider leaving excess grout from the seams of your tiles to add a polished finish.
Also Read: How Do I Decide On a Backsplash For My Kitchen?

9) Chevron Style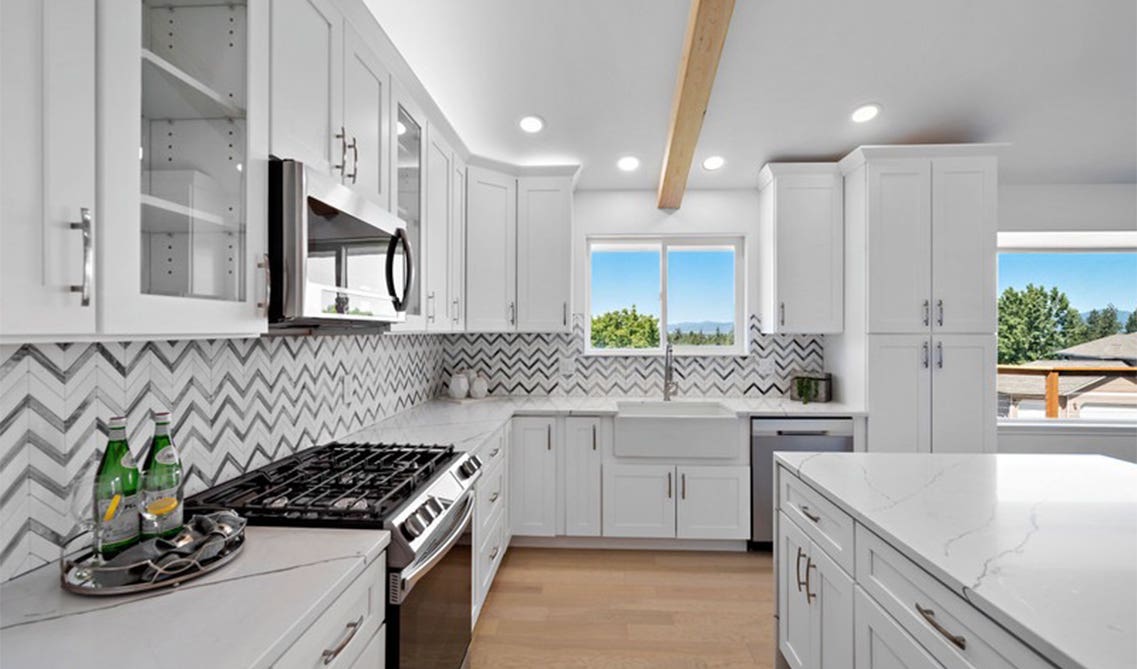 For a fun and fresh take on the traditional white subway tile backsplash, place your tiles in a chevron-style pattern. This technique takes a little time and patience, but the end result is worth it! You can also use this look with any color of tile for a pop of color.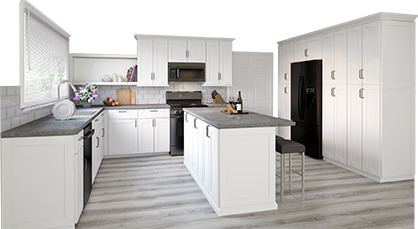 3D Kitchen Visualizer Tool
Bring your dream kitchen to life with our free kitchen visualizer!
Design Now
10) Vertical Pattern
One way to use subway tiles in your kitchen is in a vertical pattern. Place the tiles on a wall or backsplash and alternate the orientation of each tile so that they're perpendicular to one another. A herringbone pattern is a popular option as well, but it's important not to use too much of it because it can make a space feel crowded.
FAQ's
1. What is subway tile?
Subway tiles can be either porcelain or ceramic. It acts as a backsplash for kitchens and is safe to use in the home.
2. Why is subway tile so widespread in home renovations now?
It adds personality to the space so if there are different options, it allows people to better express themselves.
3. What is the difference between subway tile and regular tile?
Subway tile is about twice as long as it is wide which makes them uniquely different than regular tile
4. Is subway tile hard to maintain?
Subway tile is not hard to maintain at all, it is easy to install, clean, and it lasts long.