You might think of your kitchen backsplash as not important, something you add to the must-do list after the important details are taken care of, but it shouldn't be put on hold at all. A backsplash adds style and substance to your kitchen, in addition to serving a functional purpose (hiding dirt and splashes). The backsplash can make or break your kitchen depending on what style you pick. If you are looking for help in figuring out what backsplash will work best in your kitchen, look no further than these awesome Kitchen Backsplash Tile Design Ideas that are trending in 2023.
A Neutral Backsplash For All Styles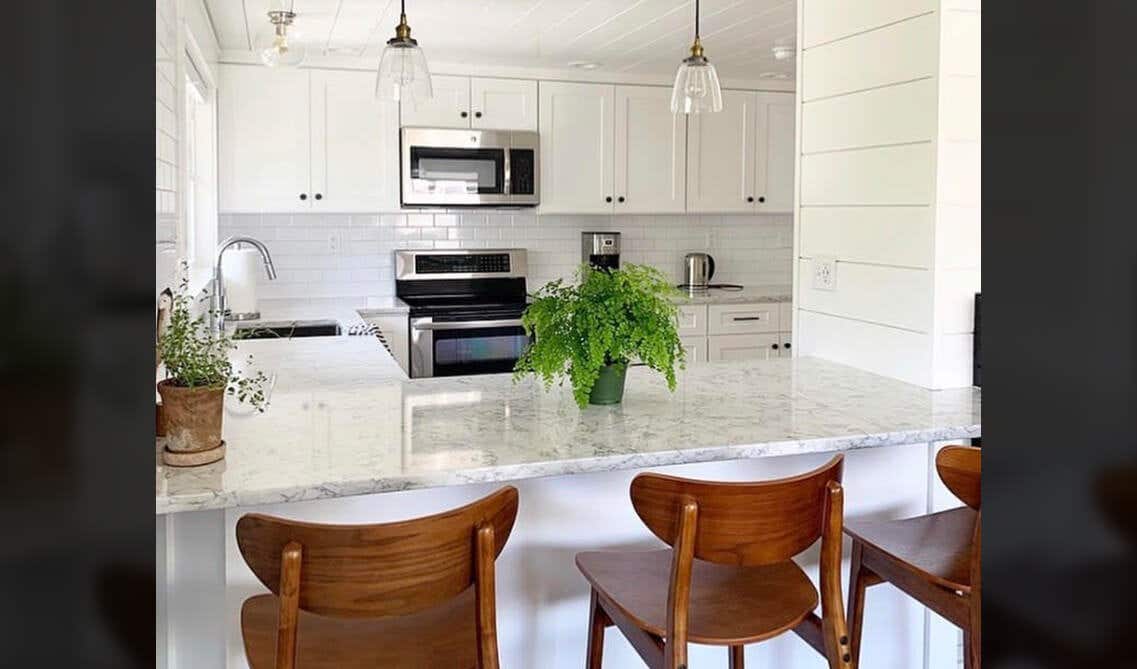 A backsplash is a great way to add personality to your kitchen. However, what if you want a backsplash that will go with any kitchen style? A neutral backsplash is a perfect solution. You can find many beautiful neutral backsplash tiles at Lily Ann Cabinets. Plus, a neutral backsplash will complement any color scheme. Glass tile is a classic choice for a neutral backsplash.
Backsplash Ideas for White Cabinets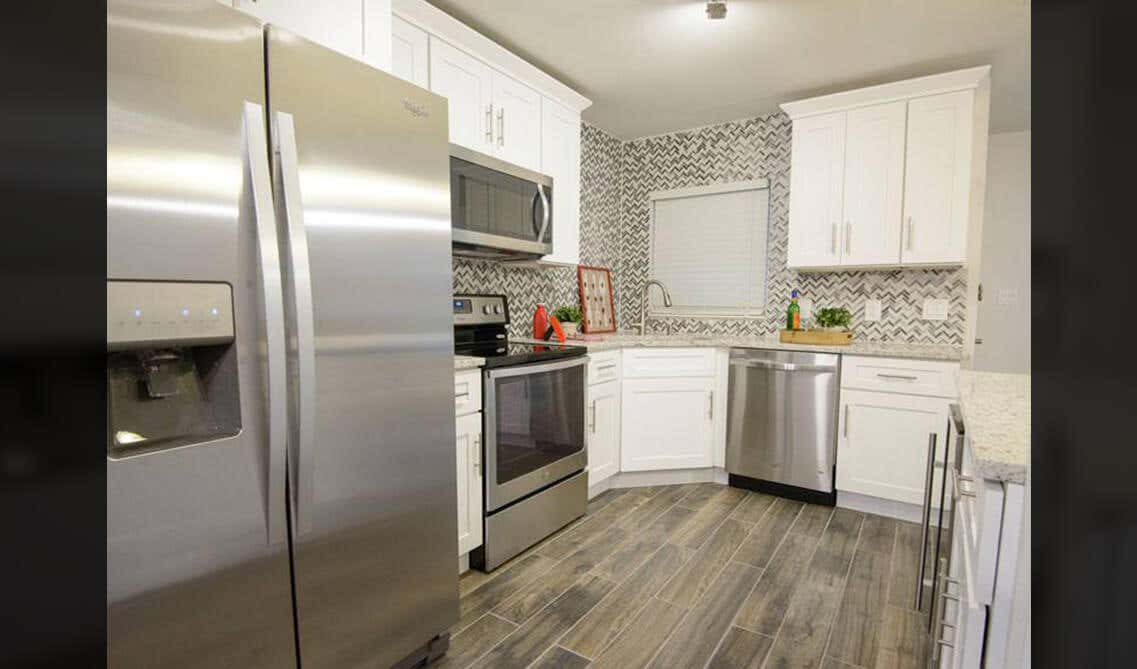 If you're looking for the best backsplash for white cabinets, there are a few things to keep in mind. First, consider the overall style of your kitchen. Are you going for a modern look or a more traditional feel? Once you've decided on that, you can start narrowing down your backsplash options.
If you want something unique, there are plenty of unique kitchen backsplash ideas out there, for example, stone tiles. You can also find tons of great kitchen backsplash ideas for white cabinets on our Lily Ann Cabinets Pinterest! if you're on a budget, don't worry – there are plenty of inexpensive backsplash options available as well.
Vintage Subway Tile for a Modern-Style Kitchen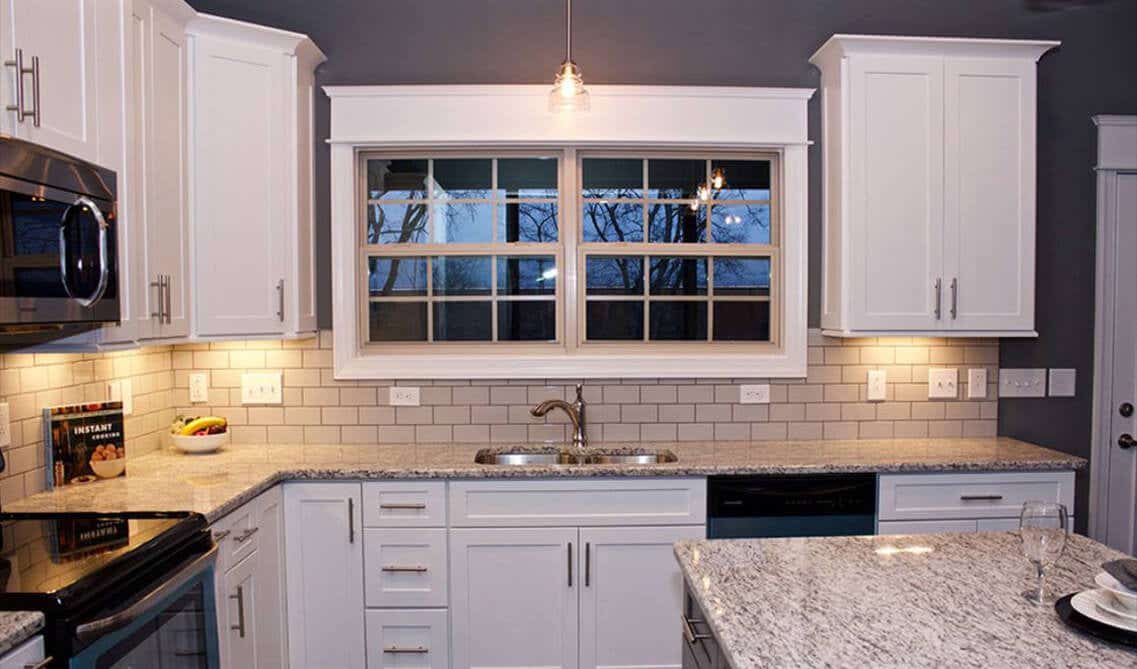 One of the hottest kitchen backsplash ideas for 2023 is vintage subway tile. This unique backsplash option can give your kitchen an old-world feel with a modern twist. If you're looking for something truly different, try using vintage subway tile in any pattern. You can also use this type of tile to create a statement wall in your kitchen. Whatever you do, make sure you choose a tile that's easy to maintain.
Checkout: 10 Ways to Use Subway Tile in Your Space
Best Backsplash for Modern Style Cabinets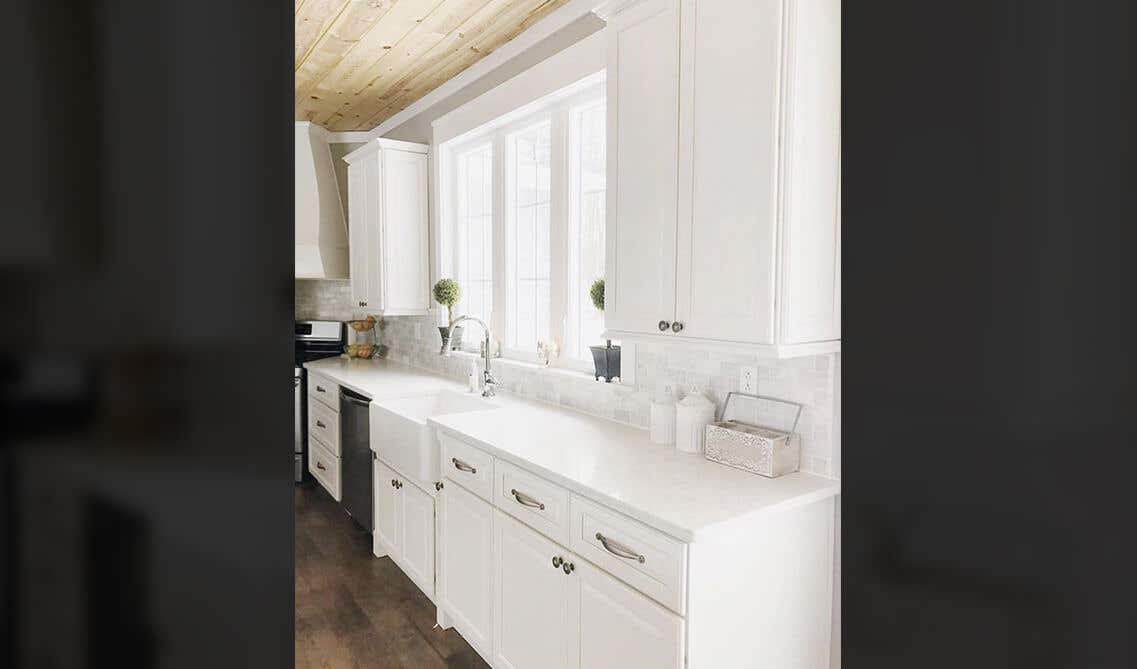 If you're looking to achieve a modern-style kitchen, there's a backsplash out there that's perfect for your space. If you're looking for unique kitchen backsplash ideas, check out some of our favorites on our Lily Ann Cabinets Pinterest. For a modern take on kitchen backsplashes, try using geometric shapes or patterns. You can also use muted colors or even metal tiles to create a contemporary look.
Black Ceramic Tile for a Timeless Look
If you're looking for unique kitchen backsplash ideas, black ceramic tile is always a good choice. It's classic, timeless, and chic. Plus, it's easy to clean and maintain. If you're looking for something a little different, try using black ceramic tile in a herringbone or mosaic pattern. Black is a trending color in 2023, from cabinets to hardware customers love the way black looks in their space.
Backsplash Ideas for Farmhouse Style Kitchens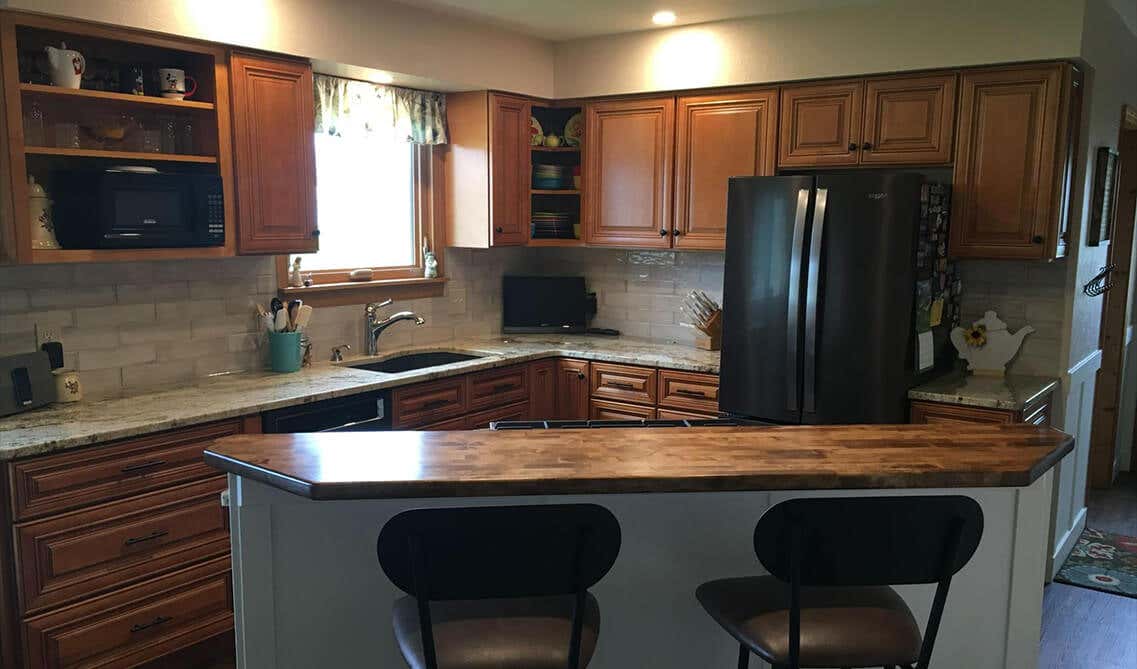 As we move into 2023, more and more people are looking for ways to bring the farmhouse style into their homes. One of the best ways to do this is with a kitchen backsplash. There are many different farmhouse kitchen backsplash ideas out there, so it's important to find one that fits your style and needs. A few of our favorite farmhouse kitchen backsplash ideas for 2023 would be matte porcelain tile or subway tile.
Checkout: 12 Gorgeous Farmhouse Kitchen Cabinets Design Ideas
Bold Backsplashes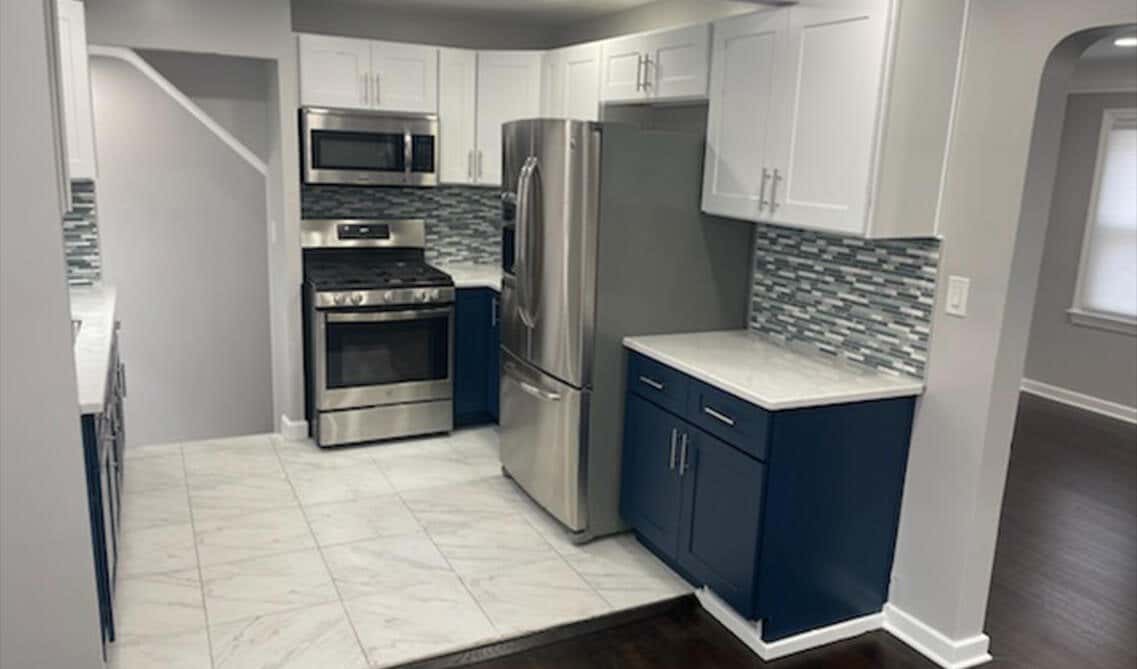 Is your kitchen feeling a little bland? Are you wanting to add a pop of personality, but not sure where to start? Have you been searching for kitchen backsplash ideas, but nothing seems to fit your style? Well, from classic subway tile to modern geometric patterns, there's sure to be a backsplash idea on this list that you'll love.
However, don't be scared to pick a bold backsplash for your space. If you need kitchen backsplash ideas for white cabinets try a backsplash with color to add a personality that will stand out in your kitchen.
Checkout: How To Choose A Kitchen Backsplash?
Basic Backsplash Tips for Any Space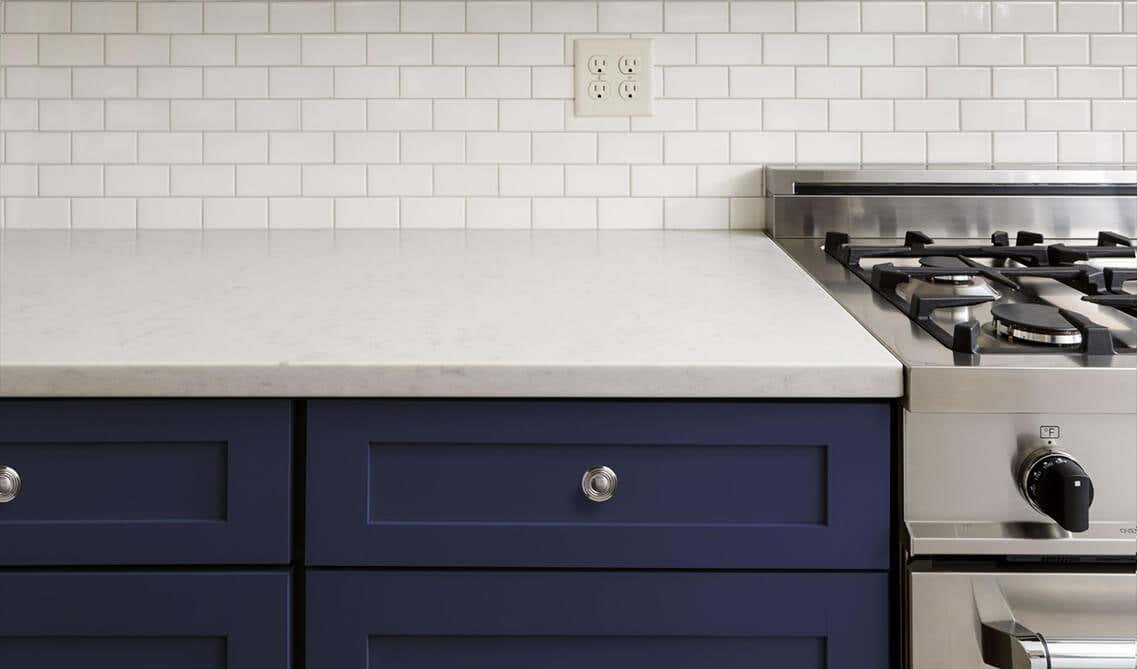 You should always try to pair your backsplash with your kitchen cabinets or wall color. This can be stressful, but our Cabinets vision boards that you can use as inspiration for your kitchen. Don't be afraid to get Cabinet door samples and see what one will look best in your space.
Related Blogs:
FAQ's
How to install tile backsplash in the kitchen?
Check out this youtube video made by Menards, they show you step by step how to install a backsplash
How to paint kitchen tile backsplash?
Painting tile requires the use of special epoxy paints or tile paints. This way the paint lasts longer and stays on the tile.
What is a kitchen backsplash?
A backsplash is a panel located underneath kitchen cabinets that protects the wall from splashes and gives your kitchen personality.
What size subway tile for kitchen backsplash?
There are many sizes for subway tiles that you can get, this decision is ultimately up to you and what size you think will look the best in your kitchen.