Don't let the stress of the holiday season deter you from improving your kitchen. With proper planning and RTA cabinets, installing new cabinets over the holidays is easier than you think. RTA cabinets make assembly and installation simple with interlocking panels and easy-to-follow instructions. You don't have to take extra time off from work during the holidays either, and you have plenty of neighbors and friends who are available to lend a helping hand. With an early start, you could have your new kitchen cabinets assembled and installed by dinner.
Make Your Vacation Productive by Installing New Cabinets
There is no better way to feel good about yourself over the holidays than by being productive around the house. The holiday season offers that chance to knock out a home improvement project like installing new kitchen cabinets while you're on vacation. You don't have to worry about what you're missing, or being interrupted by requests from work while you're installing your cabinets. You don't need to worry about the complexity of the project, either, or how long it will take. Many people assume that installing cabinets is a weeklong job, but with RTA cabinets you could be done in one day.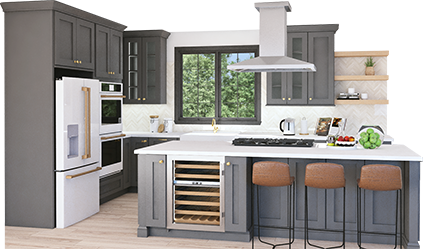 Get your FREE 3D kitchen design today!
Start Now
RTA Cabinets Quick and Simple Assembly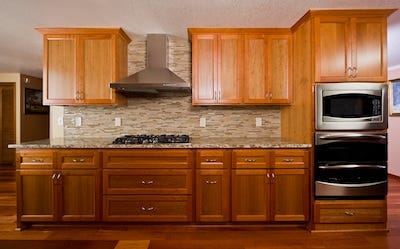 Lily Ann Cabinets' customers have reported that assembling their first kitchen cabinet took no longer than 30 minutes. From there, however, each cabinet assembly got quicker and quicker. While saving money on your cabinet install by not paying a contractor, you could have your kitchen cabinets assembled and installed in less than one day. And you don't need to be a skilled carpenter to accomplish that feat. All you need to do is follow the instructions that are provided with your cabinets or watch our assembly videos to build your cabinet boxes and hang your doors appropriately. Once the assembly is complete, now it's time to measure and install.
Family and Friends to Help with Installing New Cabinets During Holidays
While assembling and installing RTA cabinets is simple, you could always use an extra set of hands--especially for installation. During the holidays, friends, family, and neighbors are also off work and available to help out. This available support is another reason why installing new cabinets during the holidays can be more straightforward than you first assumed. It might be difficult to ask a friend or family member to take time off to help with your kitchen cabinet install, but if they are off from work too, that becomes much more possible. Be sure to ask in advance and welcome the help however you can get it. Extra hands make light work, and you'll finish before you know it with the help of a friend or family member.
Cabinet Install Process
Once your new cabinet assembly is complete, now the install process begins. The most critical aspect of this process is measuring. Using your free kitchen design tool as a guide, you'll want to mark your horizontal line for the top of the cabinets first. Then, mark out your vertical lines for where the cabinets will be mounted. When you begin hanging cabinets next, start in the corner with the first cabinet you install. As you continue hanging wall cabinets throughout the kitchen, don't secure the cabinets too tight at first so that you can come back to level and adjust later. Then, after leveling all of your wall cabinets, secure them tightly before beginning with your base cabinets. Just like you did with your wall cabinets, start installing your base cabinets at the corner. After you've installed your last base cabinet, come back through to level and secure. Then you can add your doors and trim, and you're all set.
Lily Ann Cabinets Is Here To Help With Your Holiday Install
Lily Ann Cabinets is here to help with your ready to assemble cabinets install this holiday season. Check out our free kitchen design tool and reach out to our cabinet experts with any questions. We'll have the cabinets shipped quickly and in time for install during your vacation from work.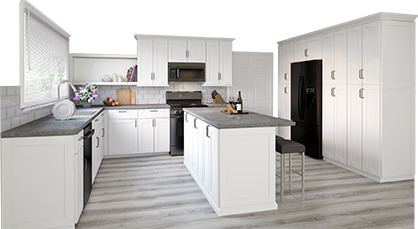 3D Kitchen Visualizer Tool
Bring your dream kitchen to life with our free kitchen visualizer!
Design Now