Kitchen hardware is an essential aspect of any kitchen design, adding both style and functionality. From cabinet knobs to faucets, the right hardware can make a significant impact on the overall look and feel of your kitchen. In this blog, we will explore the top ten kitchen hardware trends 2023. Whether you're planning a full kitchen remodel or a simple update, these trends will inspire you to create a beautiful and functional space that reflects your unique style.
1. Mixed Metals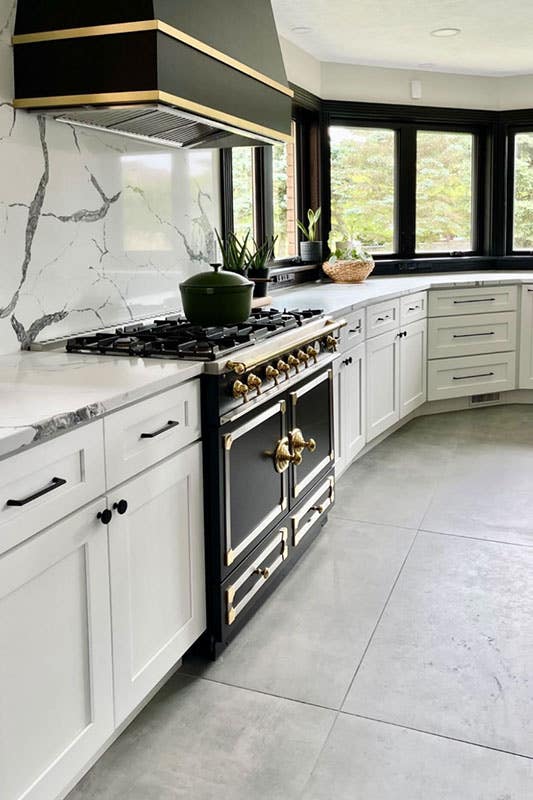 First up on the list of kitchen hardware trends 2023, mixed metal hardware is a growing trend that involves using a combination of different metal finishes and types for the various hardware elements in the space. Rather than sticking to a single metal or finish, homeowners and designers are increasingly using a mix of different metals, such as brass, copper, chrome, and black, to create a unique and eclectic look.
One reason mixed metal hardware is becoming so popular is that it allows for greater flexibility and creativity in the design process. By combining different metal finishes, designers can add visual interest and create a more dynamic look in the space. Additionally, mixed metal hardware can help tie together different design elements in the kitchen, such as kitchen cabinet door knobs, appliances, and lighting fixtures. When approaching this trend, it's best to choose metals that complement each other rather than clash.
2. Matte Black Finishes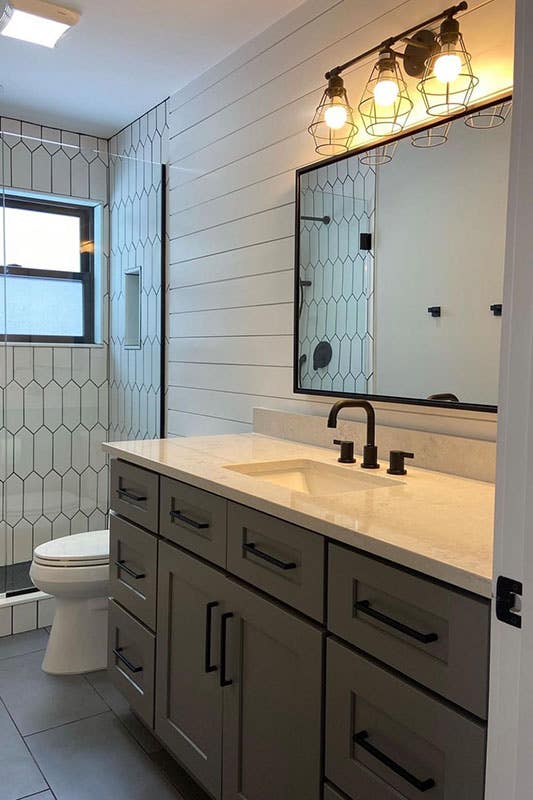 Another growing cabinet trend is Matte black finishes. This finish offers a sleek and sophisticated look that complements a variety of cabinet styles, making it a versatile choice for any kitchen. Matte black finishes are characterized by their lack of shine or gloss, which creates a more subdued and subtle look compared to traditional shiny finishes. This gives the hardware a more understated appearance, making it an ideal choice for those looking for a more minimalist and modern feel. In addition to its aesthetic appeal, matte black finishes are also very durable and easy to maintain.
Checkout: How To Choose Knobs and Pulls for Kitchen Cabinets
3. Sleek Minimalism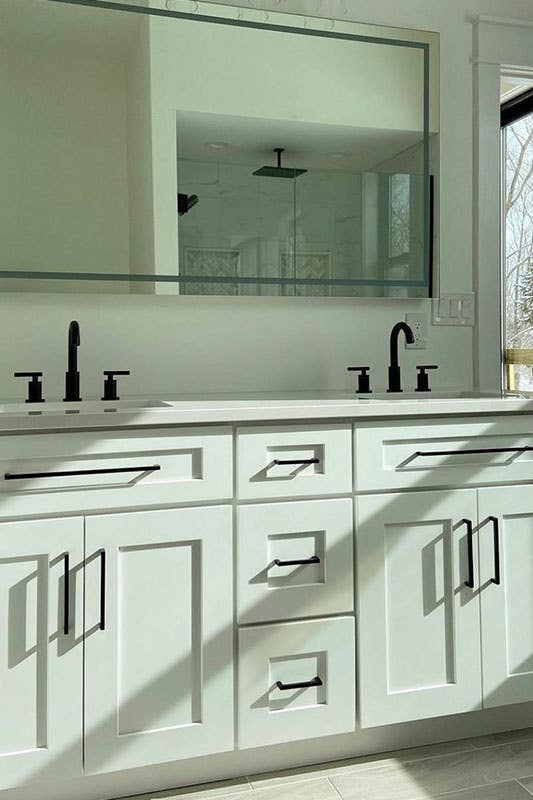 Sleek minimalism is a hardware trend characterized by clean lines, simple shapes, and a focus on functionality over ornate design. The idea behind this trend is to create a minimalist look that is both sophisticated and functional.
Sleek minimalism is often achieved by using hardware that has a simple and clean design, with few embellishments or details. The finishes used in this trend are often muted and understated, with black, white, and gray being popular choices. One of the benefits of the sleek minimalism trend is that it creates a cohesive and streamlined look in the kitchen. By using hardware that is simple and understated, homeowners can create a clean and uncluttered feel that is both modern and elegant.
Checkout: Is a Minimalist Kitchen Right For You? 10 Designs to Help You Decide

4. Statement Hardware
Statement hardware is a growing trend in kitchen hardware trends for 2023. This trend involves using bold, oversized, or intricate hardware pieces to make a statement and add personality to the kitchen. In the past, hardware was often seen as a purely functional element of kitchen design.
However, with the rise of open-concept living spaces and a focus on personalization, statement hardware has become an increasingly popular way to make a kitchen stand out. Oversized pulls or knobs can add drama and visual interest to cabinets, while intricate or ornate designs can create a sense of elegance and sophistication.
5. Integrated Lighting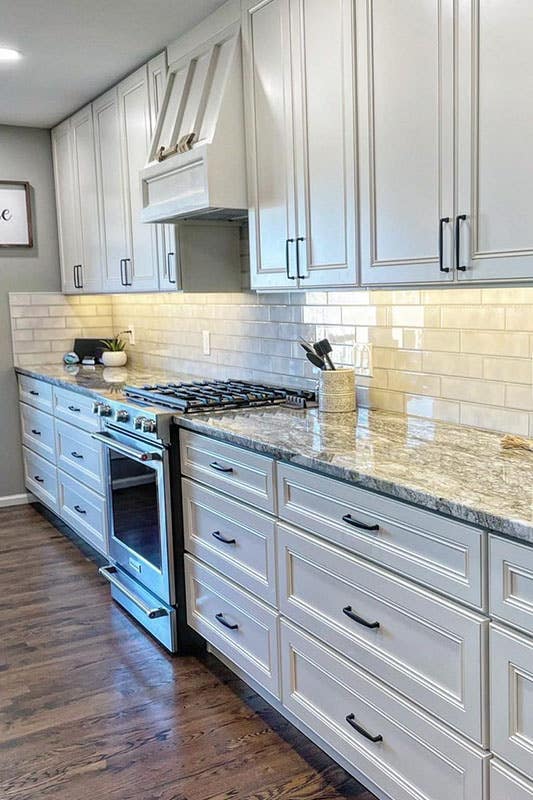 Kitchen hardware trends also include integrated lighting which involves installing lights directly into kitchen cabinets, drawers, and shelving to provide illumination and enhance the overall ambiance of the space. Integrated lighting can be particularly useful in areas of the kitchen where natural light is limited, such as corners or areas underneath cabinets. It can also be used to highlight specific areas, such as a backsplash or countertop. One benefit of integrated lighting is that it can create a more welcoming and inviting atmosphere in the kitchen. By illuminating different areas of the space, it can help create a warm and inviting ambiance that makes the kitchen a more comfortable and enjoyable place to spend time.
Checkout: How to Install Kitchen Cabinet Lighting

6. Hidden Hardware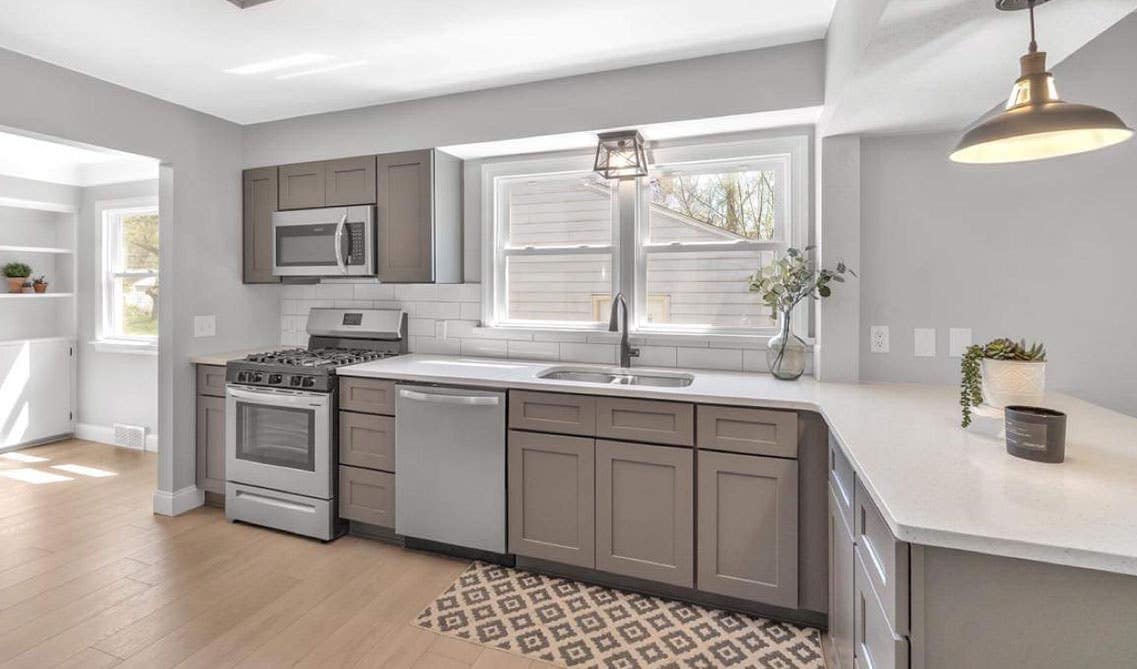 The hidden hardware trend involves using cabinet hardware that is concealed or hidden from view, creating a clean and minimalist look. In the past, cabinet hardware was often used as a decorative element in kitchen design, with kitchen cabinet door knobs and pulls serving as a way to add visual interest and style to cabinets. However, with the rise of minimalism and a focus on clean lines, hidden hardware has become an increasingly popular choice for homeowners.
One popular option is touch-latch hardware, which allows cabinets to be opened with a gentle push or tap, eliminating the need for visible knobs or pulls. Another option is edge-pulls, which are installed on the edge of cabinet doors and drawers, creating a seamless look. One benefit of hidden hardware is that it creates a more cohesive and streamlined look in the kitchen. Without visible hardware, cabinets can blend in seamlessly with the rest of the kitchen design, allowing other elements, such as countertops and backsplashes, to take center stage.
7. Warm Metal Finishes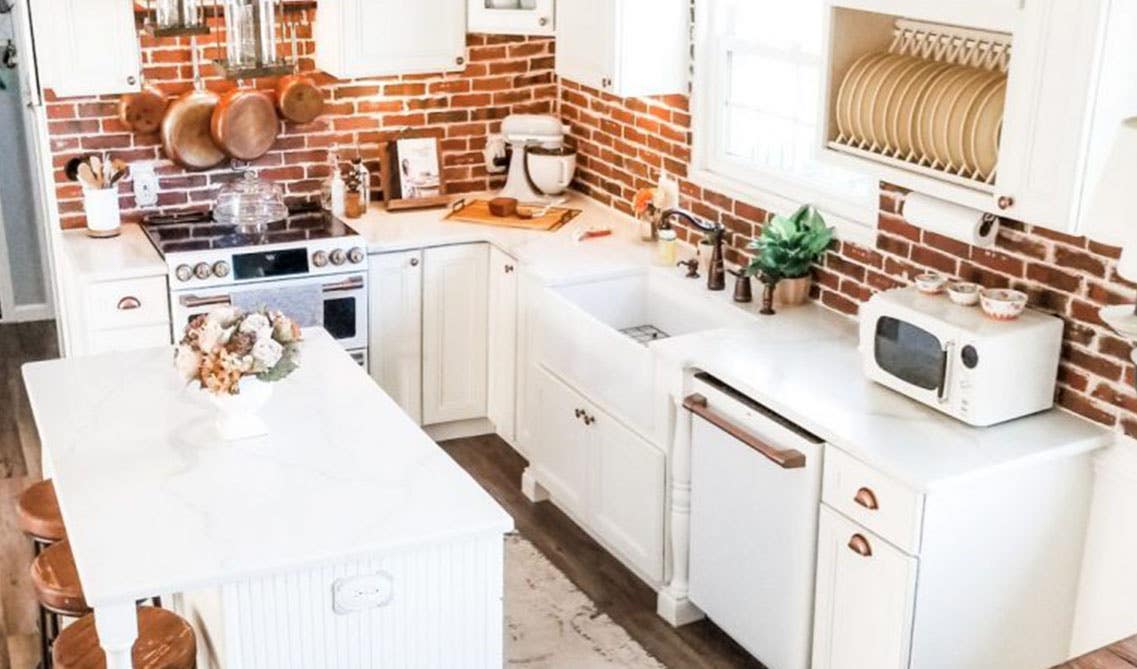 Some more kitchen hardware trends are Warm metal finishes which include finishes such as brass, copper, and bronze, which have a golden or reddish undertone. These finishes add warmth and richness to a kitchen and can complement a wide range of cabinet colors and styles. Warm metals have become increasingly popular in kitchen design as an alternative to traditional stainless steel finishes.
These finishes can add a touch of elegance and luxury to a kitchen and can work well in a variety of design styles, from modern to traditional. warm metal finishes are also versatile in terms of color and style. For example, brass hardware can be polished to a high shine for a more modern look, or given a brushed finish for a more vintage feel. Copper hardware can be left to develop a natural patina over time, or polished to maintain its shiny finish.
8. Mix and Matching Hardware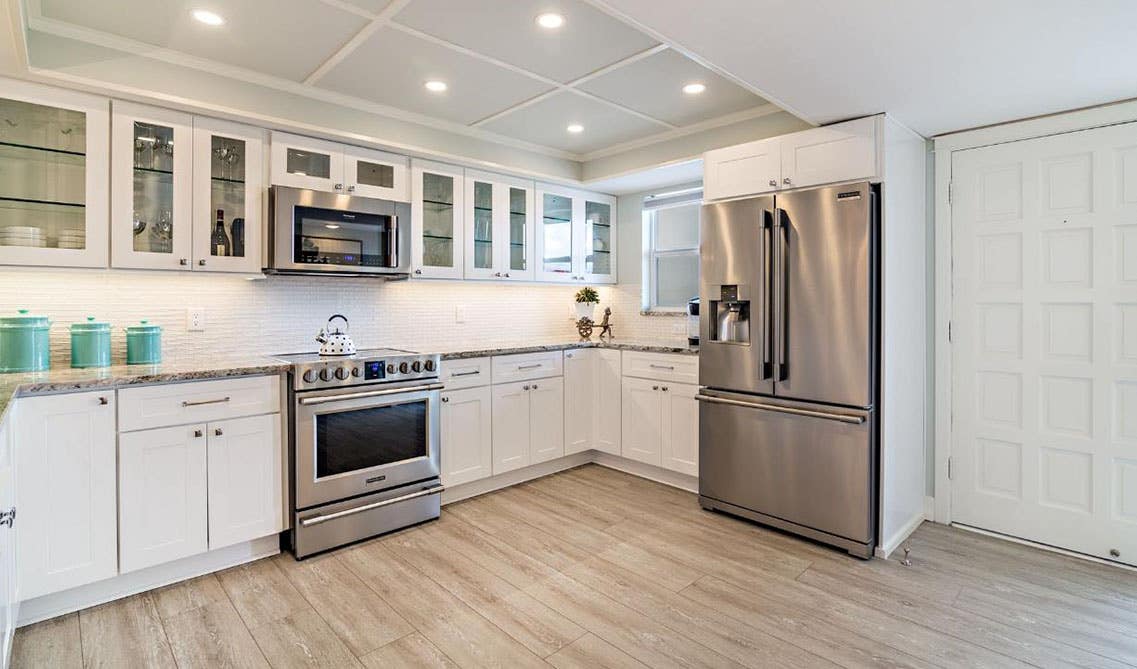 Mixing and matching hardware is a growing trend in kitchen design for 2023. This trend involves combining different styles, finishes, and materials of hardware to create a personalized and eclectic look. In the past, matching hardware was often considered the norm, with homeowners choosing a single style and finish for all their cabinets and drawers.
However, mixing and matching hardware has become increasingly popular, as homeowners look for ways to express their individual style and create a unique look in their kitchen. One way to mix and match hardware is to combine different finishes, such as brass, nickel, and matte black, to create a sense of contrast and depth. This can add visual interest to a kitchen and help break up large expanses of cabinetry. Another way to mix and match hardware is to combine different styles or shapes. For example, using a mix of round and square knobs or pulls can create a playful look, while combining modern and traditional styles can create a sense of timelessness and sophistication.
9. Pot Fillers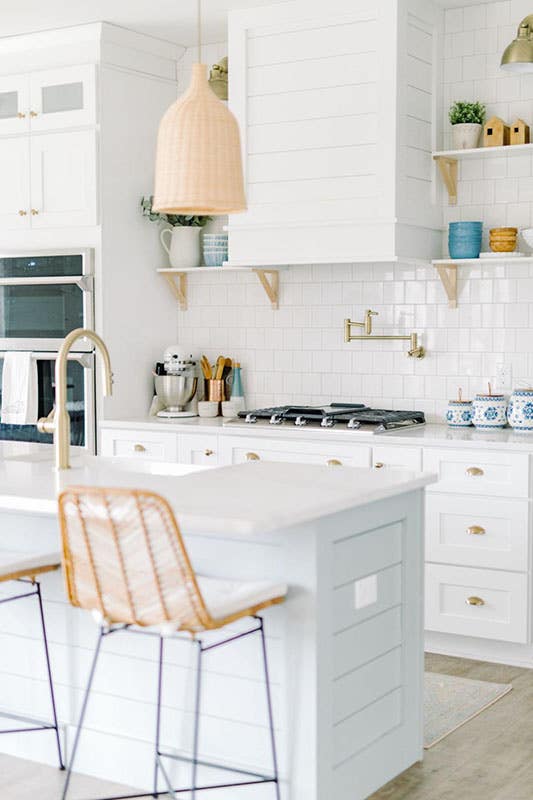 Faucets over the stove, also known as pot fillers or stove faucets, are a type of hardware that can be installed above a stove or range to provide a convenient source of water for cooking. Instead of having to carry heavy pots of water from the sink to the stove, a pot filler allows the user to fill the pot directly on the stove.
Pot fillers have gained popularity for their aesthetic appeal. They can add a unique and stylish touch to a kitchen, and they come in a variety of finishes, such as chrome, stainless steel, and brass, to match any kitchen decor. In addition, pot fillers are often seen as a high-end feature, which can add value to a home. They are a luxurious addition to any kitchen and can be a selling point for those who are looking to upgrade their space.
10. Cup Cabinet Pulls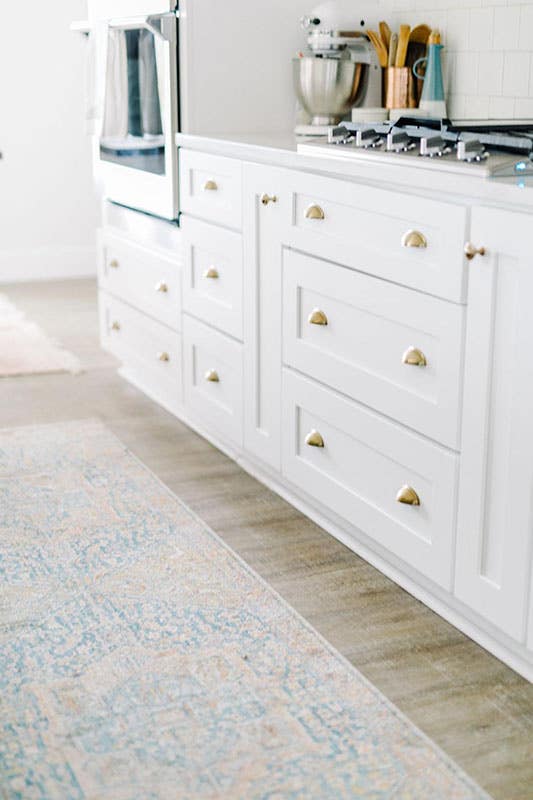 Cup cabinet pulls, also known as bin pulls, are a type of hardware that have a cup-shaped design that allows the user to grip them easily, and they often have a vintage or antique look that adds character to a space. One reason why cup cabinet pulls are increasingly becoming a trend is their versatility. They can work well with a variety of styles, from traditional to modern, and they come in a range of finishes, such as brass, nickel, and oil-rubbed bronze.
This allows homeowners and designers to customize the look of their space while still incorporating this popular hardware. The cup shape makes it easy to pull and open the drawer or cabinet, which is especially useful for those with mobility issues or for those who frequently use their cabinets and drawers.
In Conclusion…
In conclusion, the top ten hardware trends of 2023 are sure to revolutionize the way we think about design and functionality. From sleek, minimalist designs to bold and dramatic hardware accents, there is something for everyone in this year's top trends. As technology continues to advance, we can expect to see even more innovative designs and features in the world of hardware. Whether you are looking to update your home's hardware or simply seeking inspiration for your next project, these top ten trends offer a wealth of ideas and possibilities. So why not embrace the future of hardware design and start exploring these exciting trends today?
Looking to renovate your home? Choose Lily Ann Cabinets for your cabinet and hardware needs. We offer a wide range of cabinet styles and finishes to fit any design aesthetic and budget, and our cabinets are constructed using high-quality materials to ensure durability and longevity. We also offer a selection of cabinet hardware to add a special touch to your space.
In addition, Lily Ann Cabinets offers a free kitchen visualizer tool to help clients visualize their drecabinetam kitchen or bathroom before making a purchase. This allows clients to experiment with different cabinet styles, colors, and configurations to create the perfect space for their needs. With excellent customer service and a commitment to quality, Lily Ann Cabinets is an excellent choice for anyone looking to upgrade their cabinets and hardware.
Related Blogs: 
FAQs
1. What
hardware is in style 2023?
It is likely that hardware with a modern, minimalist aesthetic will continue to be in style in 2023. This includes hardware with clean lines and simple shapes, as well as finishes such as matte black, brushed nickel, and polished chrome. homeowners and designers are likely to continue incorporating mixed metals into their hardware choices, such as using gold or brass accents with silver or chrome finishes. Other trends that may continue to be popular include the use of statement pieces, such as oversized knobs or pulls, as well as functional and convenient features, such as pot fillers and touchless faucets. Ultimately, the hardware that is in style in 2023 will depend on a variety of factors, including personal taste and the overall design aesthetic of a space. 
2. Are knobs or pulls more modern?
When it comes to modern design, both knobs and pulls can work depending on the context. Knobs can give a sleek and minimalistic look when paired with flat-front cabinets or drawers, while pulls can add a bit more visual interest and a linear element to the design. However, current kitchen hardware trends lean more towards pulls, as they provide a cleaner, more streamlined look that is in line with the contemporary aesthetic. Ultimately, it comes down to personal preference and the overall style of the space.
3. What is the classic hardware color?
The classic hardware color is undoubtedly metallic silver or chrome. This color has been the standard for decades and has remained popular due to its timeless and versatile nature. It can work with a wide range of styles, from traditional to modern, and is often used for door handles, cabinet knobs and pulls, faucets, and other fixtures. Other metallic finishes like brass and copper have also gained popularity in recent years, but silver or chrome is still the go-to choice for many homeowners and designers who want a classic and elegant look.