When it comes to kitchen cabinet hardware, there are many different options to choose from. So how do you know which option is the best for your needs? Let's explore some of the most popular cabinet hardware options and how to choose the right choice for your home. Keep reading to learn more!
What Is Cabinet Hardware?
Cabinet hardware is the knobs and pulls attached to your cabinets and drawers. The function of cabinet hardware is to enable you to open your cabinetry with ease while giving an aesthetic finish to your design.
We offer a wide variety of cabinet knobs and pulls for your kitchen renovation. Cabinet knobs are small and typically used on kitchen cabinet doors; pulls are long and typically used on drawers for more leverage. However, you can use kitchen knobs on drawers and pulls on cabinets, there is no rule against this.
Knobs
Cabinet knobs come in all shapes and sizes but are usually small and circular for easy handling. They're popular because they have an easy installation process that allows homeowners of any skill level to do so with just one screw!
Handles or Pulls
Cabinet pulls work best with drawers or more heavy cabinetry because of their elongated shape that allows for more leverage. Pulls are mounted with several bigger screws than knobs are, but are still easy to install.
Now that we have an understanding of what kitchen cabinet hardware is, let's get into how to choose the right cabinet hardware for you.
How To Choose Hardware Styles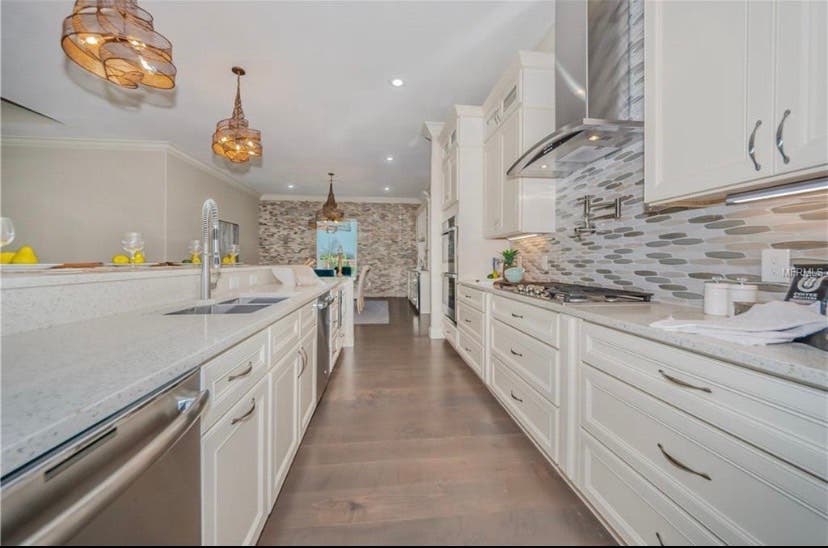 Sometimes it's hard to know what type of hardware will work best with your kitchen design. For example, if you have sleek modern cabinets and drawers in a minimalistic style, then simple pulls with metallic finishes could be perfect for your kitchen aesthetic!
On the other hand, maybe some old-fashioned Victorian cupboards that require more ornate knobs will complement the vintage look. In either case, this article should help provide an informative insight into selecting Kitchen cabinet hardware based on your style.
Popular Shaker Cabinet Hardware Placement Guide 
Here at Lily Ann Cabinets, we offer three styles of cabinet pulls and knobs for you to choose from for your next project.
Contemporary
Traditional
Transitional
Contemporary Cabinet Hardware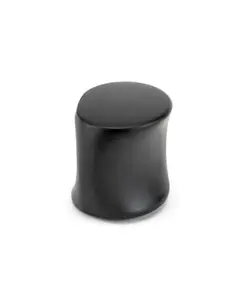 Contemporary style pulls and knobs are all about accenting the modern design of your kitchen. With clean lines and subtle sophistication, this style of hardware is meant to help draw attention to the cabinetry in your kitchen space without overwhelming the overall aesthetic of the cabinets themselves.
Traditional Cabinet Hardware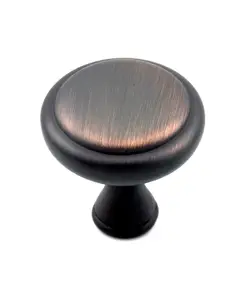 The traditional interior design style has been around for centuries, giving an air of timelessness. Utilizing traditional knobs in your next cabinet project will help bring a cozy and homey feel to your space with their rustic finishes that are a staple of a classic look.
Transitional Cabinet Hardware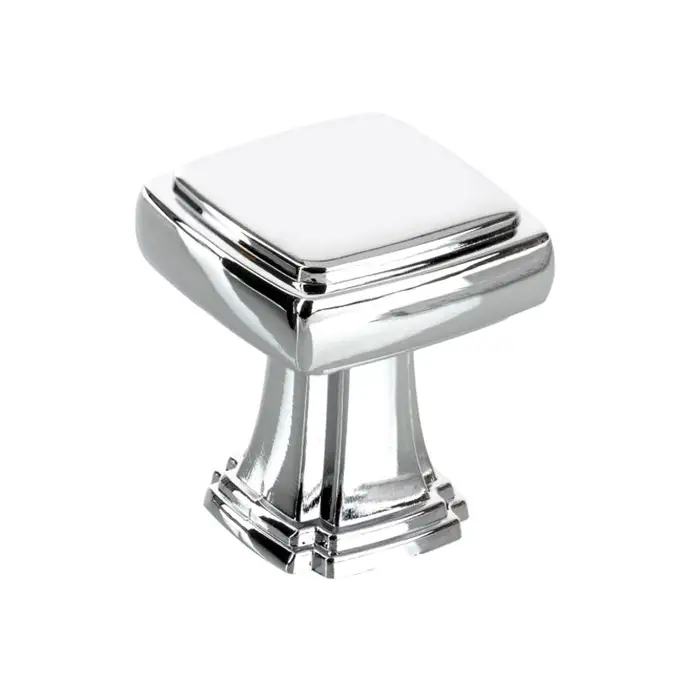 If you are looking to add artistic touches to your cabinetry, then the transitional style pulls and knobs are perfect for you. With design elements from both traditional and contemporary hardware, transitional style hardware gives a sleek yet ornamental look to your kitchen or bathroom cabinetry.
Cabinet Hardware Finish
Kitchen cabinet hardware is made of various materials depending on your needs. Some kitchen hardware finishes are designed out of brass or chrome while others use glass-ceramic or porcelain to provide the perfect finishing touch to any design scheme mind.
Your space should be a reflection of your personal design choices, so don't be afraid to break the rules or mix metals.
We've seen plenty of kitchens with brass lighting and black hardware or vice versa. If you want everything to match, try selecting black cabinet hardware. Not only does it match all finishes, but it also keeps your space feeling clean and well-coordinated.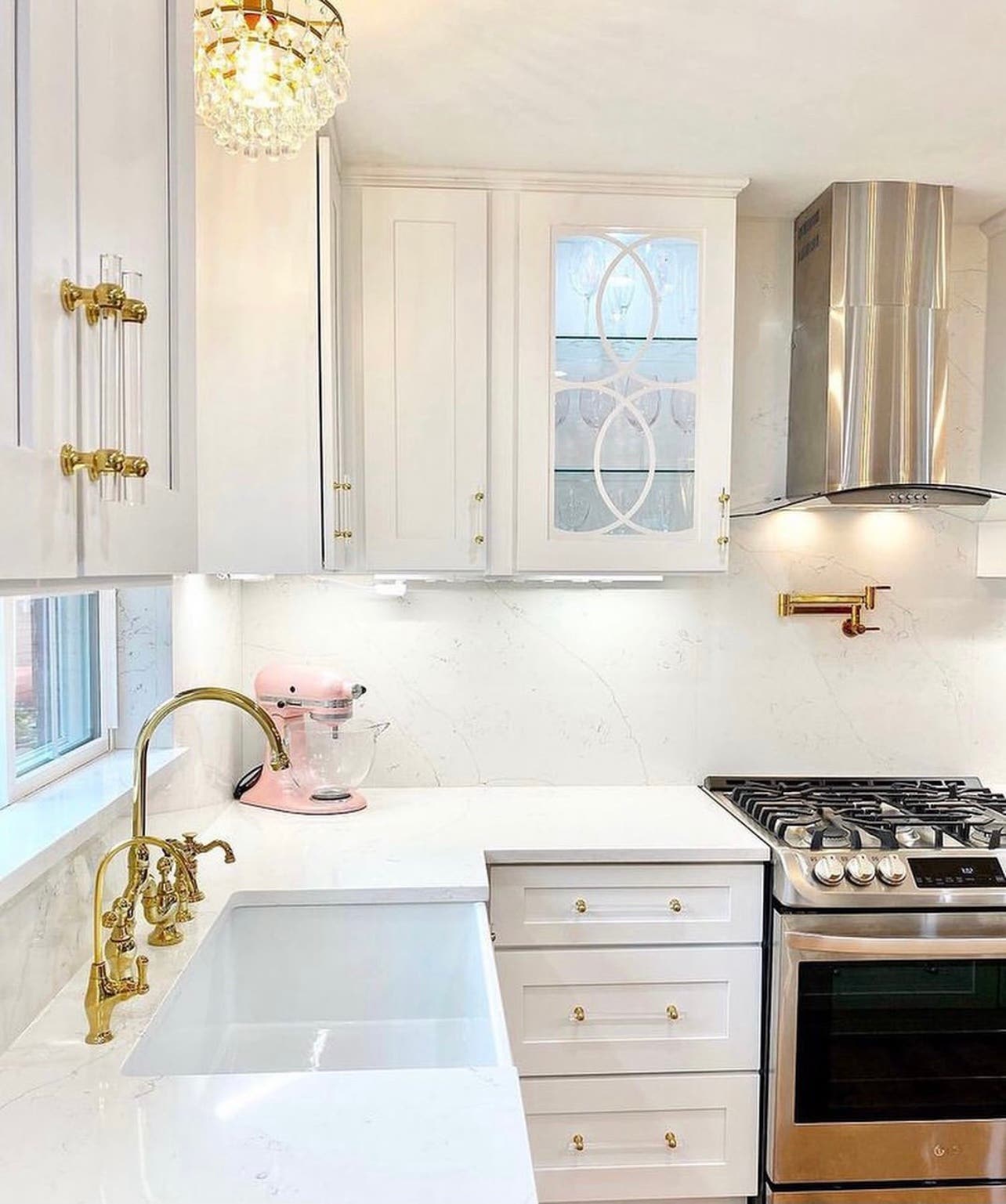 Lily Ann Cabinets has a variety of hardware finishes including:
Gray and Chrome Group

Black Group

Yellow and Brass Group

Brown and Bronze Group
How To Choose the Size of Hardware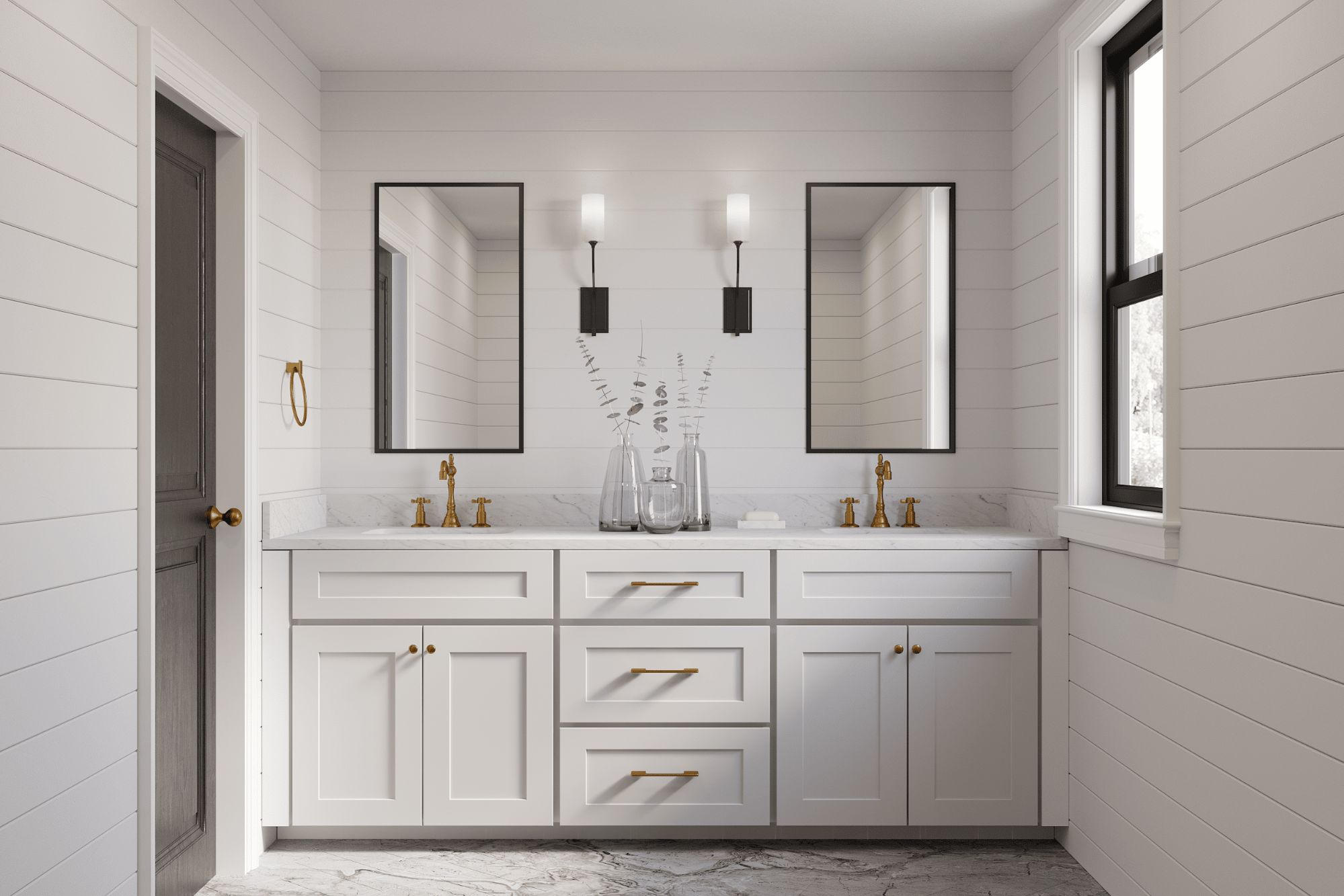 Determining the right size of hardware for your drawers and cabinets doesn't have to be difficult. We recommend that the pull length is around ⅓ of the width when considering the total depth of the cabinet.
Here are a few measurements to guide you:
Small Drawers - 12": Pull -3" to 4" long or a knob that is 1" in diameter.
Medium Drawers - 12" to 30": Pull that is 4" to 8" long or a knob that is 1" to 1.5" in diameter.
Large Drawers - 30" to 48": Pull that is longer than 8" or a knob that is 1" in diameter or greater. Using two pulls or knobs for a large drawer also works great.
Related: Premium Shaker Cabinets Hardware Designs

Can You Mix Cabinet Hardware?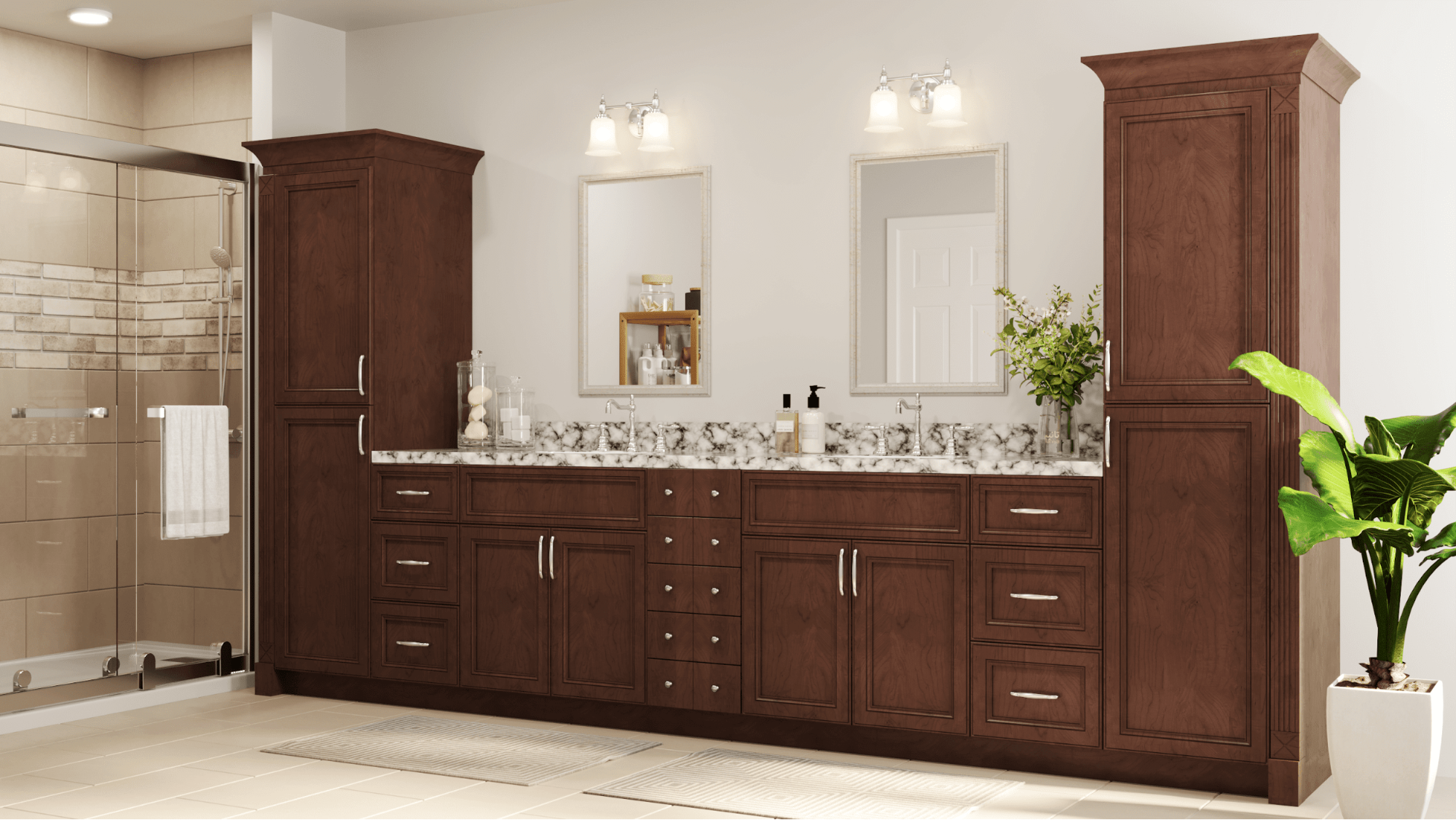 You can undoubtedly mix pulls and knobs, like in the image seen above. A common and effective method is to use one style of pulls or knobs for low cabinets and drawers and another for high cabinets above the countertops to create a cohesive aesthetic throughout your cabinetry design.
We hope this guide serves as a helpful starting point when shopping for kitchen cabinet hardware.
When choosing the best cabinet hardware, you don't want to be limited in your options to mix and match. At Lily Ann Cabinets, we offer a wide variety of hardware options for any project!