Do you want to completely change the look of your espresso kitchen, but you don't want to start from scratch? Then it might be time to consider redoing the hardware on your cabinets, there are some hardware styles that will add more character to your space than others. We'll take a look at the most popular hardware styles for espresso kitchen cabinets below.
Basic Designs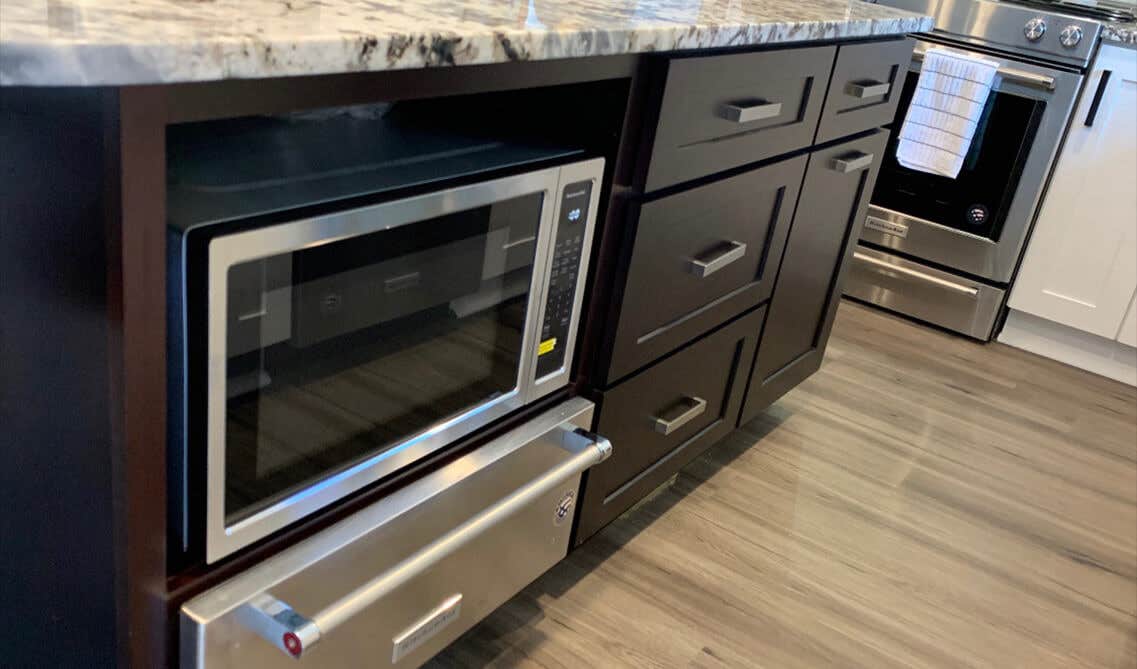 There are many designs you can do with espresso kitchen cabinets. Espresso kitchen cabinets can give a very modern, sleek and contemporary look. The second is the simple espresso kitchen cabinets which you can easily give the illusion of a more traditional kitchen. The third is the farmhouse look with espresso shaker cabinets; this one is a bit more rustic looking. All of these styles are unique and can be created with Lily Ann Cabinets. Check out our website to see all of our shaker kitchen cabinetry and receive a free 3D design to see what type of style you would like to create with your espresso cabinets!
Brushed Nickel Hardware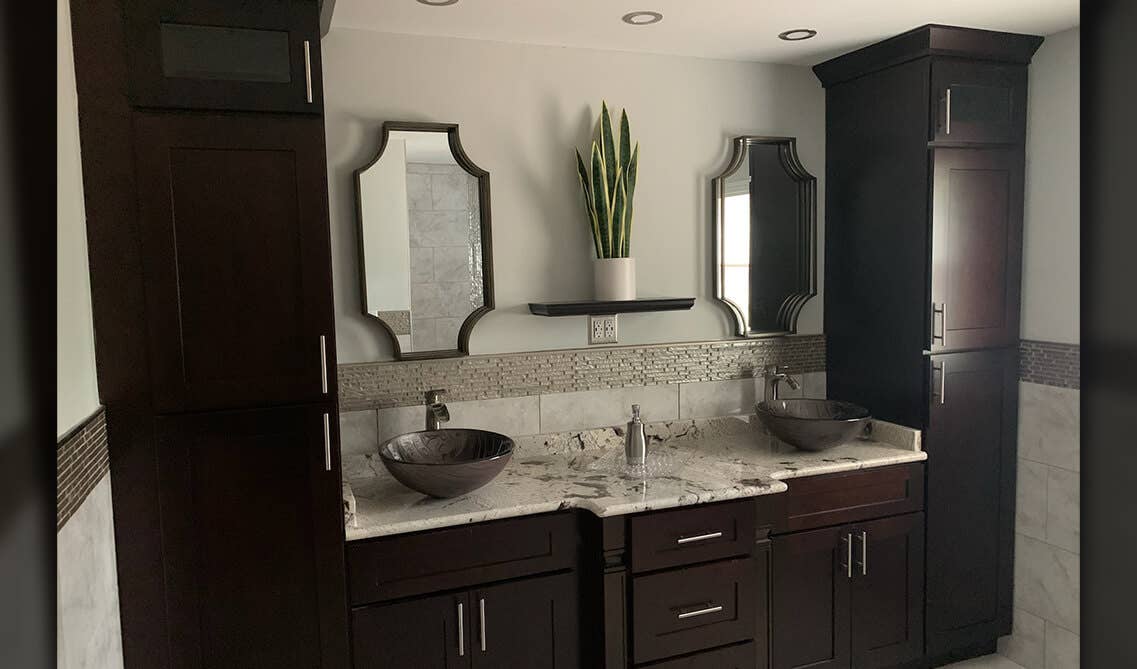 One of the most popular hardware styles for espresso kitchen cabinets is brushed nickel. This finish is beautiful and easy to maintain, and it coordinates well with other stainless steel appliances in the kitchen. If you're looking for a backsplash for espresso cabinets, consider using a mosaic tile in a coordinating shade of lighter brown or tan. This can add a touch of elegance to your kitchen, and it's easy to keep clean.
Chrome Hardware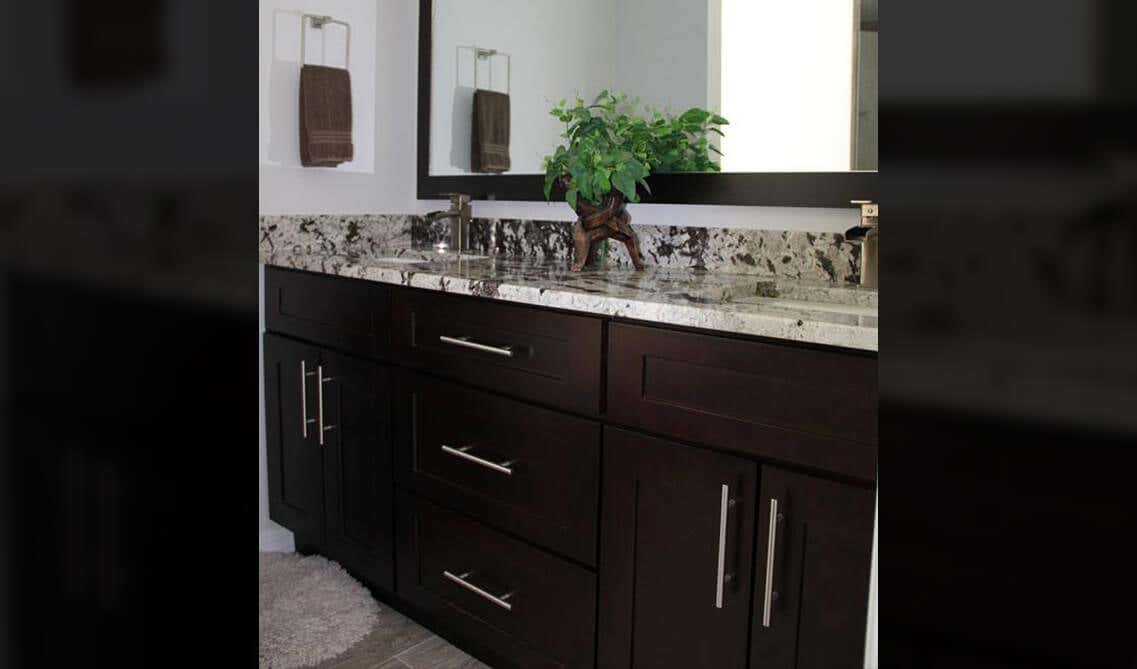 One of the most popular hardware styles for espresso kitchen cabinets and one of the best sellers of Lily Ann cabinets is our chrome. This metal has a very modern look that can really update the look of your kitchen. Plus, it's easy to keep clean and it's very durable. If you're looking for a hardware style that will really make a statement, chrome is a great option. It looks perfect with the espresso shaker and makes the cabinets pop!
Contemporary Style Hardware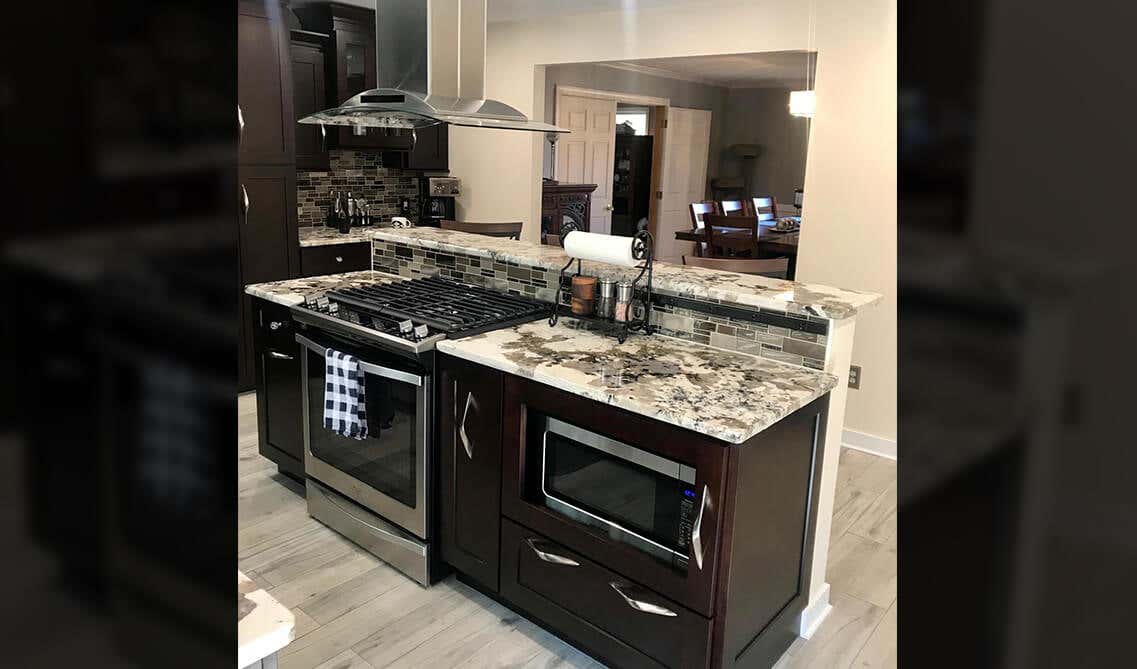 Espresso shaker cabinets are a very popular style for contemporary kitchens. The hardware should be simple and clean-lined to match the cabinets. A backsplash for espresso cabinets is also a great way to add a pop of color or pattern to the kitchen. Espresso kitchen cabinets are sometimes paired with stainless steel appliances and dark countertops. Check out the whole collection of contemporary style hardware Lily Ann Cabinets has to offer. These all go perfect and would look beautiful with espresso cabinetry!
Matte Black Hardware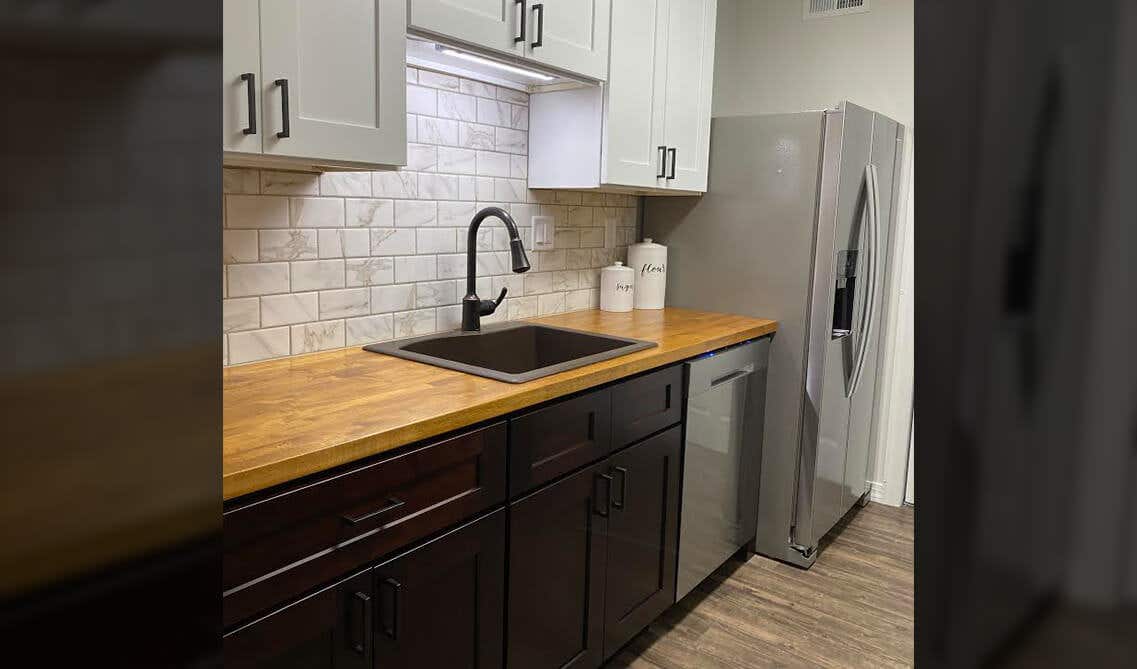 If you're looking for a modern kitchen look, matte black hardware with espresso cabinets is a great choice. This hardware style is sleek and stylish, and it can really make your espresso cabinets pop. Plus, it's easy to clean and maintain. Just be sure to wipe it down regularly with a damp cloth to keep it looking its best. There are many styles of knobs and pulls to choose from in the matte black color. It's a very popular choice and looks gorgeous with the espresso shaker cabinets.
Brushed ORB Hardware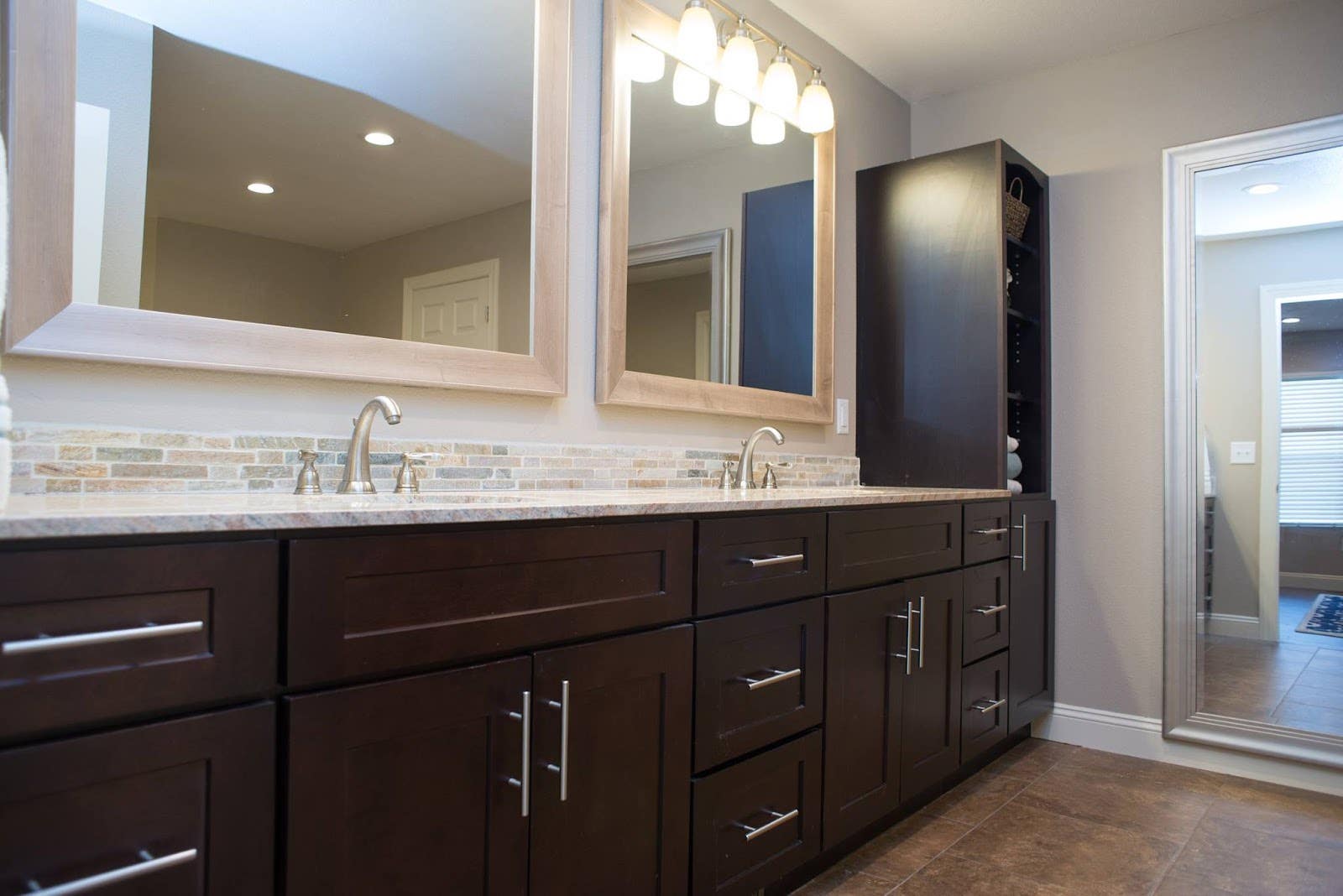 Another hardware style for espresso kitchen cabinets we recommend is our brushed ORB hardware. This type of hardware can give your kitchen a modern and sleek look just like our matte black knobs and pulls. It comes in a variety of finishes so you can find the perfect one for your espresso cabinets.
Why You Should Stay Away From Gold Hardware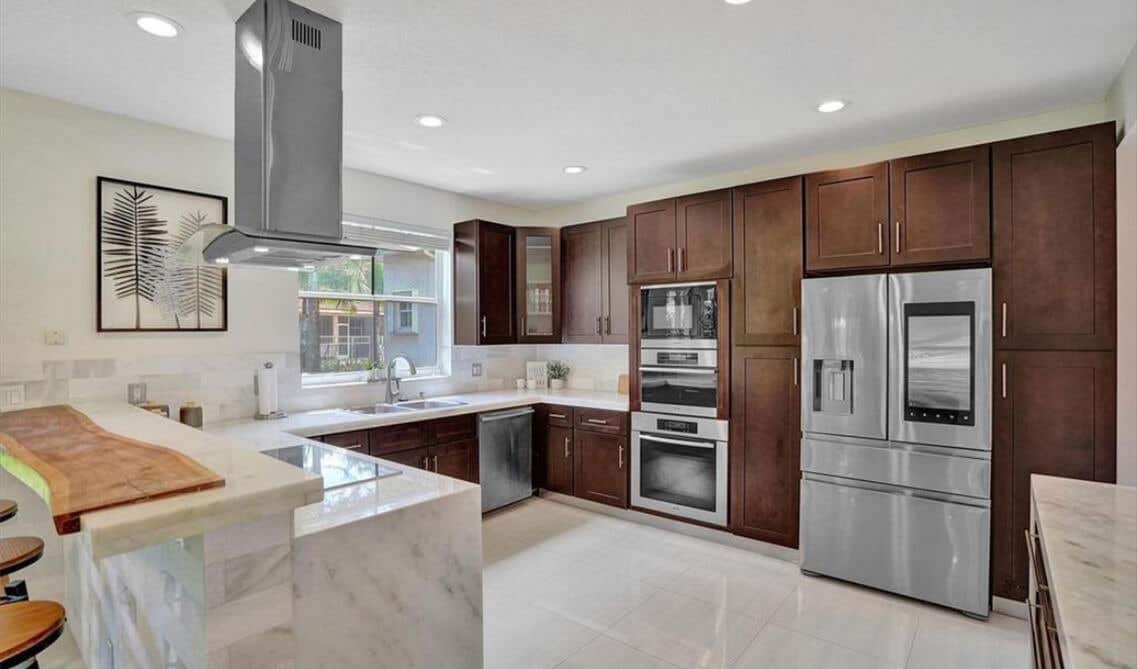 Espresso kitchen cabinets are a beautiful and modern addition to any kitchen, but you might want to stay away from gold hardware. It can date your cabinets and make them feel dated. Opt for brushed nickel or stainless steel instead. The gold doesn't pair well or look as good as other options would.
Change Your Backsplash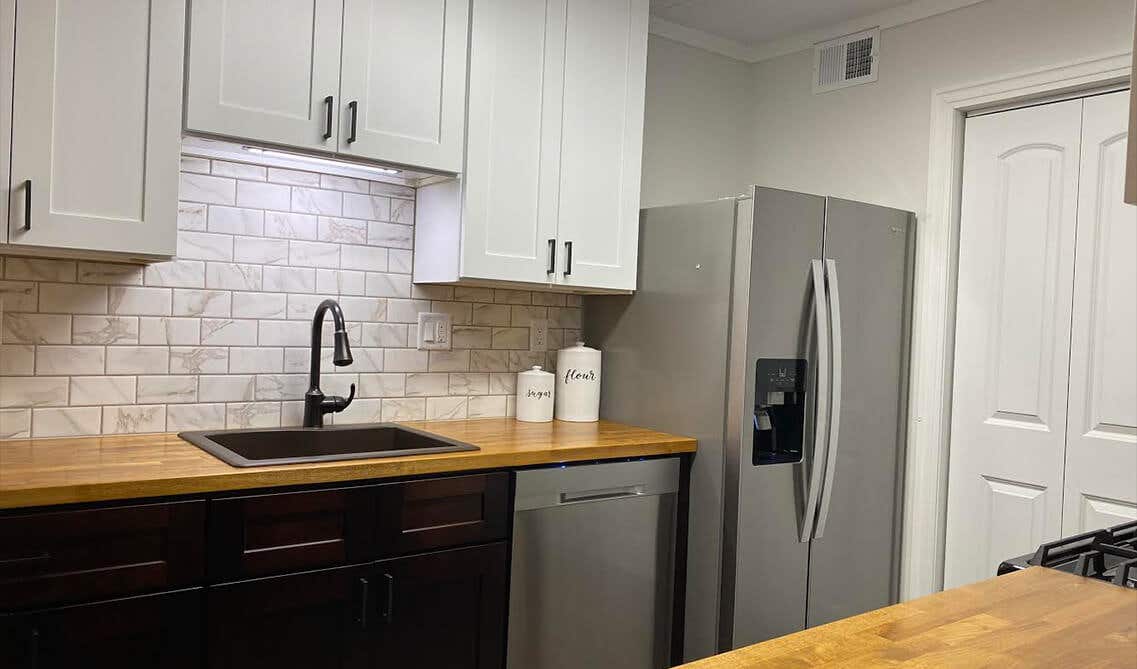 Espresso kitchen cabinets are a versatile and stylish option for any kitchen. With that being said, if you are not satisfied with your handles and cabinetry anymore, it may be time to switch out your backsplash! Espresso shaker cabinets are a popular choice for many homeowners because they offer a clean, sleek look that is easy to maintain, but since it is a dark color, you may want to opt for a lighter backsplash. Espresso cabinets provide a dark, rich color that can really make your kitchen pop, this is why you want to pick a backsplash that can two-tone the cabinets and go well with your countertop.
FAQ's
How to touch up espresso cabinets?
Use a wood color stick to touch up any scratches or nicks on your espresso cabinets
What color hardware for espresso cabinets?
Any style of hardware looks great on espresso cabinets except brass/gold hardware.
What color floor goes with espresso cabinets?
A good flooring to pair with shaker espresso cabinets is Lily Ann Cabinets lighter style of flooring like white oak, this is perfect because it two-tones the cabinets and also makes them pop!
Are espresso cabinets out of style in 2022?
Absolutely not! All shaker style cabinets are a huge hit for 2022 and forever! Shaker style cabinets are so sleek and perfect they might be sticking around for a while.
How to clean espresso cabinets?
Easily clean espresso shaker cabinets with a cleaning solution and a cloth!