Are you looking for some amazing kitchen remodel ideas for 2023? Whether you're planning a complete kitchen renovation or simply looking for some small kitchen remodeling ideas, this blog post is for you! We've rounded up 8 of the hottest kitchen remodel ideas and design trends for 2023 that are sure to make your kitchen look modern and stylish.
From minimalistic and contemporary designs to bold colors and statement pieces, these kitchen remodel ideas will help you create a kitchen that is both beautiful and functional. Read on to find out more!
1. Natural Lighting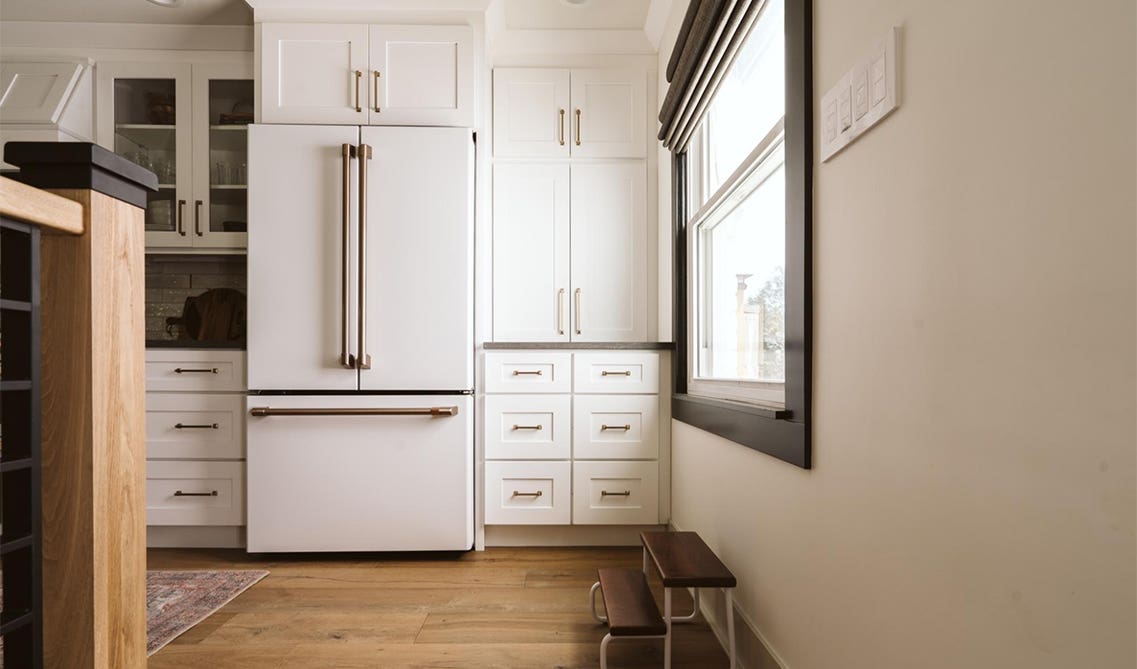 As kitchen ideas for remodeling become more creative and functional, natural lighting is a must-have feature. Taking advantage of the available light in your kitchen can help create a bright and inviting space. To maximize natural light, consider adding large windows and glass doors to let in plenty of sunshine.
You can also opt for lighter colors when it comes to painting, countertops, and kitchen remodel pictures. To reflect the light, you may want to include matte materials such as concrete, wood, or tile. Not only will this add warmth and life to your kitchen design, but it will also make the room look even brighter.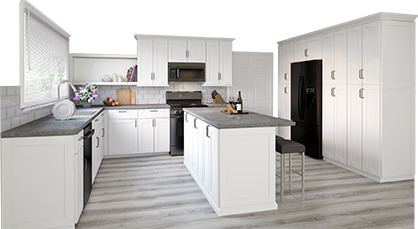 3D Kitchen Visualizer Tool
Bring your dream kitchen to life with our free kitchen visualizer!
Design Now
2. Kitchen Hoods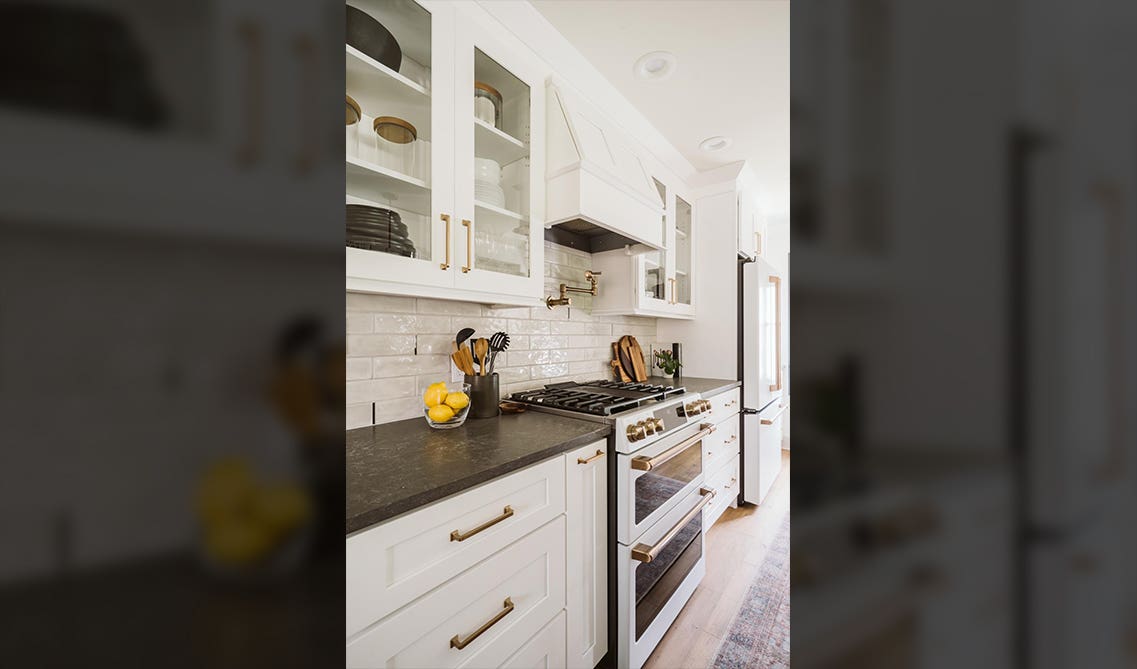 One of the most popular kitchen ideas for remodeling in 2023 is to focus on the kitchen hood. After all, a well-designed hood can become the centerpiece of any kitchen. Whether you're looking for a minimalist design or something that screams luxury, there are plenty of kitchen remodel pictures out there to inspire.
The minimalist trend is growing more and more popular, with many opting for integrated designs that allow the hood to blend into the ceiling or walls. But if you'd prefer something a bit more eye-catching, why not look at a range of statement cooker hoods? From traditional copper to modern steel, there's something for everyone. So take some time to browse through kitchen remodel pictures to find the perfect style for your space!
Checkout: 11 Beautiful Kitchen Range Hood Ideas for Your Next Renovation

3. Slab Backsplashes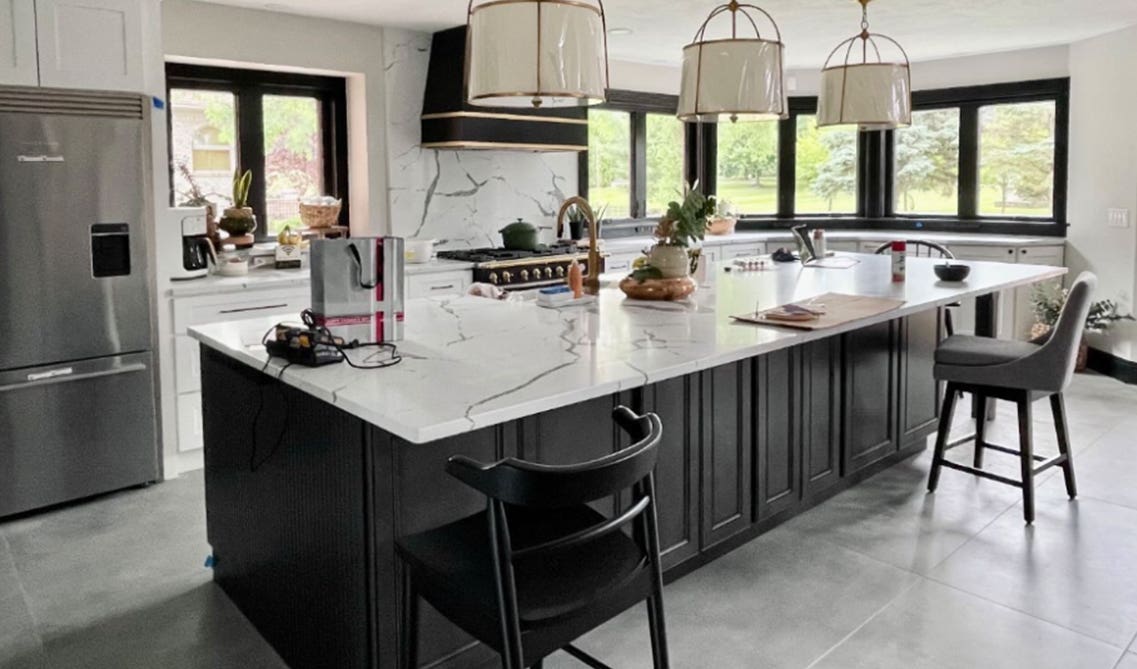 If you're looking for unique and stylish kitchen ideas for remodeling, look no further than slab backsplashes. Instead of multicolor or singular stone backsplashes, entire slabs of granite as a backsplash have become increasingly popular.
Granite slabs have been used in kitchens for years, but their usage as a backsplash is growing more and more with each passing year. Granite slabs bring a luxurious, classic feel to the kitchen. This is perfect for those who want to add a touch of elegance to their kitchen.
4. Family Space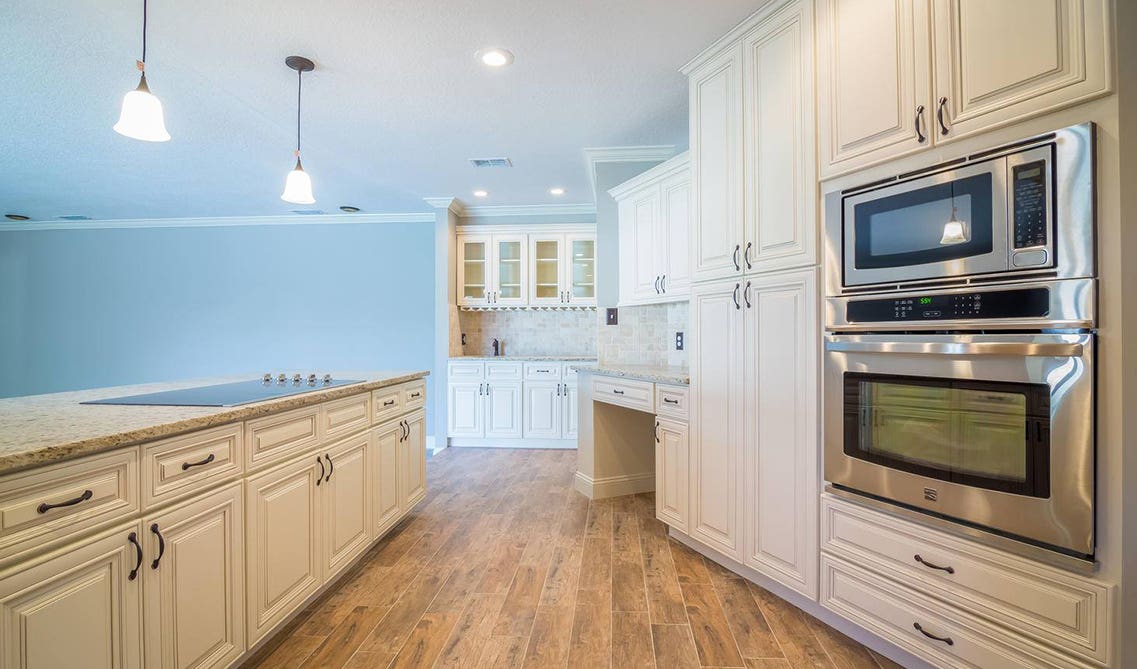 Family space is a key component of kitchen remodeling in 2023. With more families cooking and dining together, it's important to have enough seating and comfort for everyone. Having a comfortable kitchen can be done with almost any size kitchen. Utilizing every inch of space in your kitchen in the best way possible will help you achieve the best kitchen for you and your family.
Lily Ann Cabinets offers FREE 3D designs done by award winning designers that can help you get every inch of functionality in your kitchen. The best kitchen ideas for remodeling all prioritize family space as the kitchen truly is the heart of the home.
Like the look of these kitchen cabinets? Check out the beautiful Charleston Linen cabinets which are up to 25% off box store pricing!
5. Two-Tone Kitchens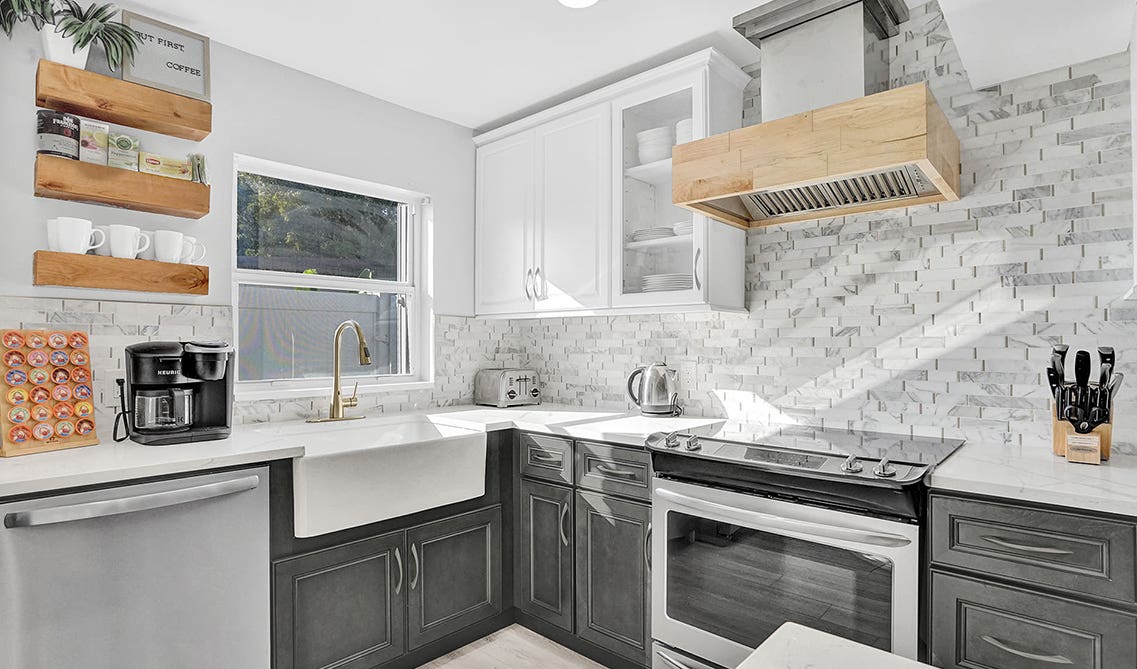 A two-tone kitchen is a great way to add contrast to your kitchen, giving the space more depth and dimension. In 2023, kitchen remodel ideas are leaning towards a mix of materials that incorporate wood, stone, ceramics, and other materials that aren't typically found in kitchen design.
This trend creates an interesting mix of textures that draw the eye and add visual interest to the space. If you're looking for kitchen remodel pictures for inspiration, search for two-tone kitchens with wood, stone, and ceramics – you'll be sure to find plenty of ideas to spark your creativity.
6. Colorful Cabinets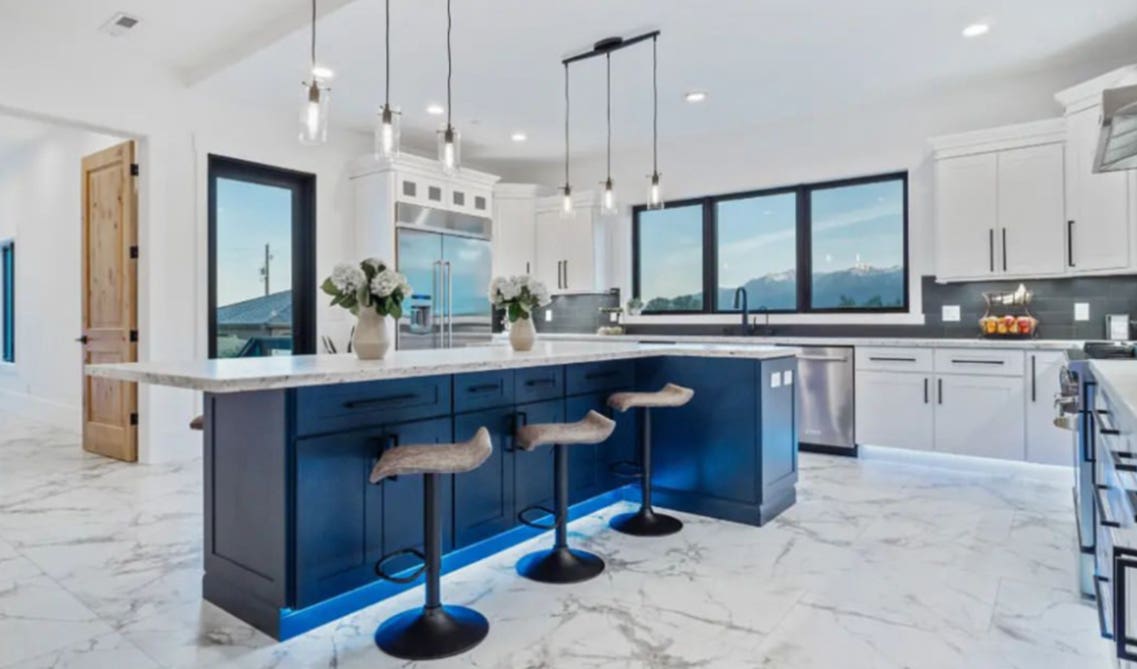 Kitchen ideas for remodeling are popping up in many different forms this year, and one of the hottest looks is adding colorful cabinets. This bold choice can be an excellent way to bring personality and visual interest to a kitchen. From deep blues to bright oranges, these colorful cabinets will certainly make your kitchen stand out.
If you're looking for a way to add some life to your space, then this could be it. To further enhance your kitchen, consider pairing the color with neutral accents or complementing colors like gray, black, or white. Looking at kitchen remodel pictures will also help you get an idea of how to pull off the look in your own home.
Checkout: Best Kitchen Cabinet Color Ideas with Long-Lasting Appeal

7. Matte Black Kitchens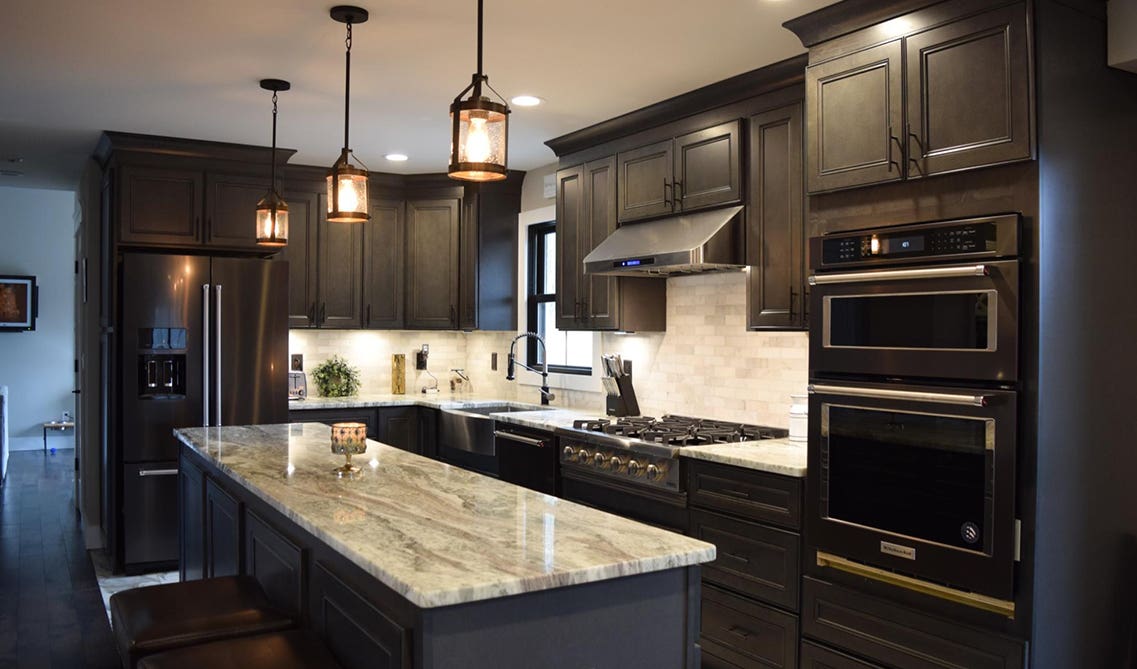 Matte black is making a statement in kitchen remodeling ideas in 2023. By adding matte black appliances, faucets, and cabinet handles to your kitchen remodel, you will be on trend with this modern look. This trend adds depth and drama to the kitchen, creating an eye-catching contrast to other elements in the space.
Lily Ann Cabinets will be adding a black cabinet to their collection soon! For now they offer a stunning York Driftwood Grey (pictured above) that allows you to have the dark hues with a wood grain look still peaking through. Before you get too set on the plain black, be sure to check that style out!
By combining this deep hue with other neutrals and lighter shades, you can create a show stopping look. You could even mix it up with woody tones to bring warmth to your kitchen remodel ideas.
Checkout: 16 Striking Kitchen Ideas for Black Kitchen Cabinets

8. Green Cabinets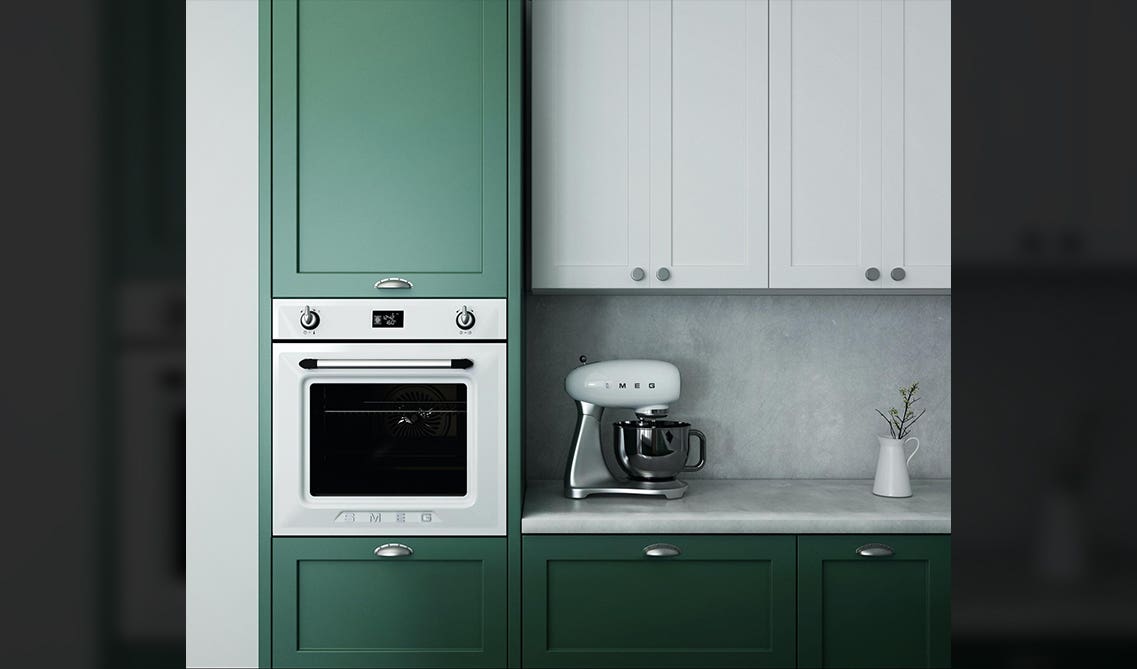 Olive green cabinets are an excellent choice for a kitchen remodel if you're looking for a more neutral green hue. Green cabinets pair perfectly with white or black and create a cozy feel in the kitchen. For those who like to make a statement, try pairing olive green cabinets with gray or terracotta to create a memorable space.
Take a look at kitchen remodel pictures to get ideas and inspiration on how you can make this color work in your kitchen. With some creative kitchen ideas for remodeling, you can create a unique and stylish design that fits your home.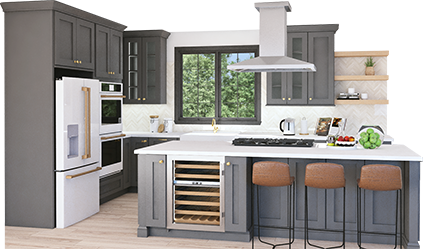 Get your FREE 3D kitchen design today!
Start Now
FAQ
1. What should I do first in a kitchen remodel?

Contacting a remodeling company to help you get started and map out your projects completely.
2. What is the average cost to replace a kitchen?
The average cost to replace a kitchen completely is around $20,000
3. Does Lily Ann Cabinets do kitchen remodeling?
Lily Ann Cabinets does not do kitchen remodeling for you but, we do offer free 3D designs which will map out your kitchen!