If you're looking for help with your shower renovation, we are here to help! There are several things you should consider to make the most out of your space and create a comfortable and stylish showering experience.
In this blog, we'll cover some shower renovation ideas. Designing the perfect shower involves considering a range of factors, including functionality, style, and comfort. Here are some steps you can take to design the perfect shower:
Plan your design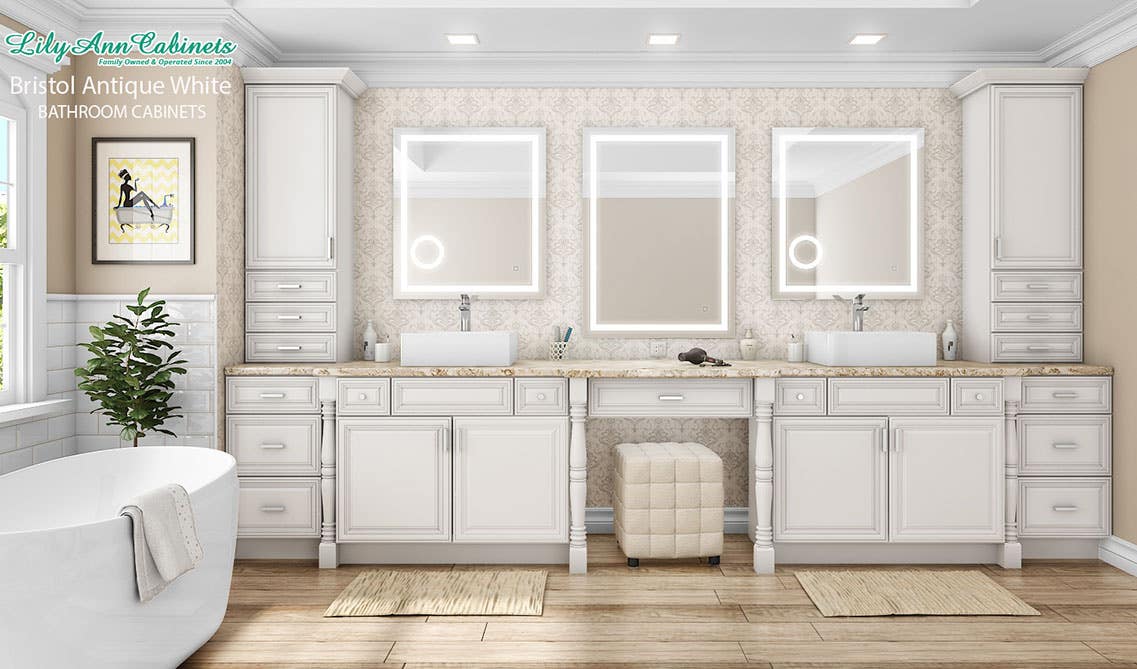 Before you start tearing down walls and ripping out tiles, it's important to have a clear idea of what you want your new shower to look like. Designing is a huge step in bathroom renovation so consider the size, shape, and style of the shower, as well as the type of fixtures you want to include, such as showerheads, faucets, and handles. Having a solid plan in place can help you avoid costly mistakes and ensure your project stays on track. Easily plan out your renovation using Lily Ann Cabinets free 3D design tool! You can get a professional 3D design in 48 hours! 
Choose the right materials
When it comes to shower renovations, the materials you choose can make a big difference in the overall look and functionality of the space. Consider using high-quality materials, such as porcelain or ceramic tiles, that are durable and resistant to water damage. Additionally, you may want to invest in a shower pan or base that is designed to prevent leaks and keep water from seeping into the subfloor.
Upgrade Your Fixtures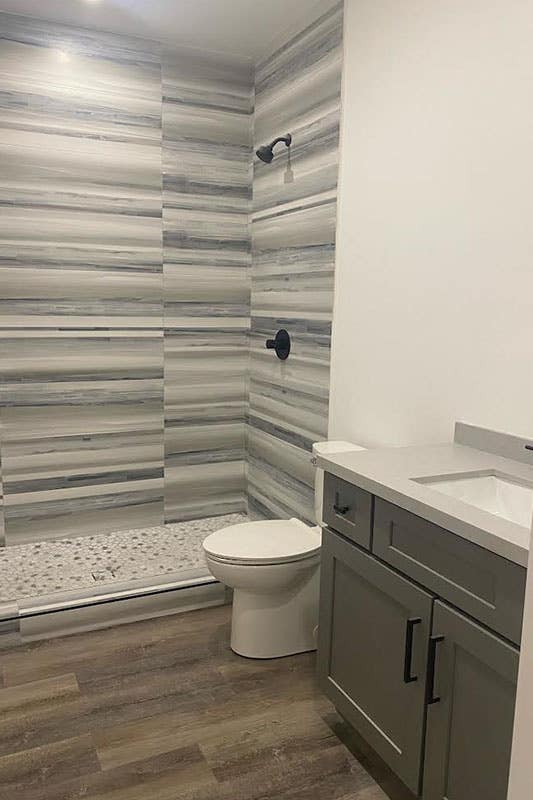 An easy shower renovation idea is upgrading your shower fixtures can make a huge difference in the overall appearance and functionality of your shower. Consider investing in a new showerhead or faucet that offers better water pressure and flow control, as well as a sleek and modern design. Additionally, you may want to install a new shower handle or control panel that makes it easy to adjust the temperature and flow of the water. 
Add Storage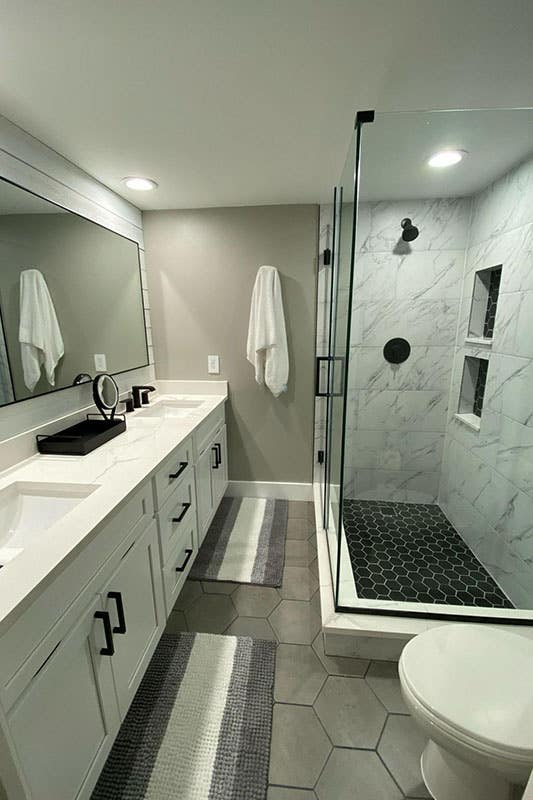 If you're renovating your shower, it's a good time to think about adding some storage solutions to keep your toiletries and shower essentials organized and within reach. Consider installing built-in shelves or niches that blend seamlessly into the shower design, or add a corner caddy or hanging storage rack that can be easily removed and cleaned. If you have a smaller bathroom, consider building storage up. This gives you more space to work with when you're in need of storage. 
Install Proper Ventilation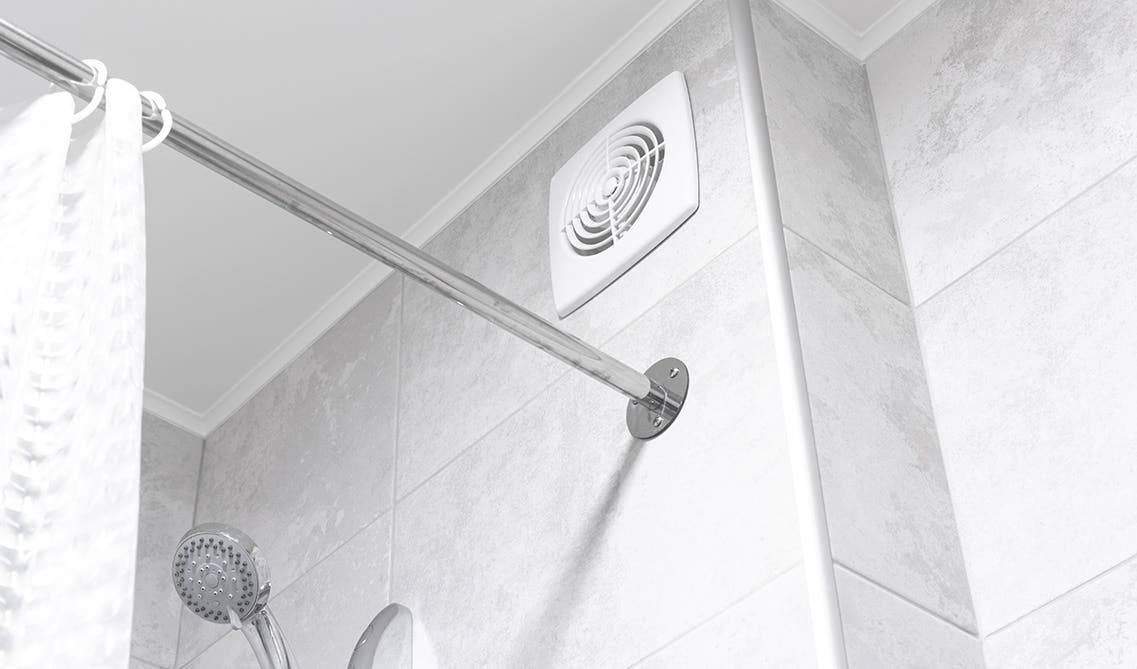 A necessary shower renovation idea is to install proper ventilation. Ventilation is crucial in any bathroom, but it's especially important in a shower to prevent moisture buildup and mold growth. Consider installing a ventilation fan or upgrading your existing fan to ensure proper airflow and ventilation. 
Look For Style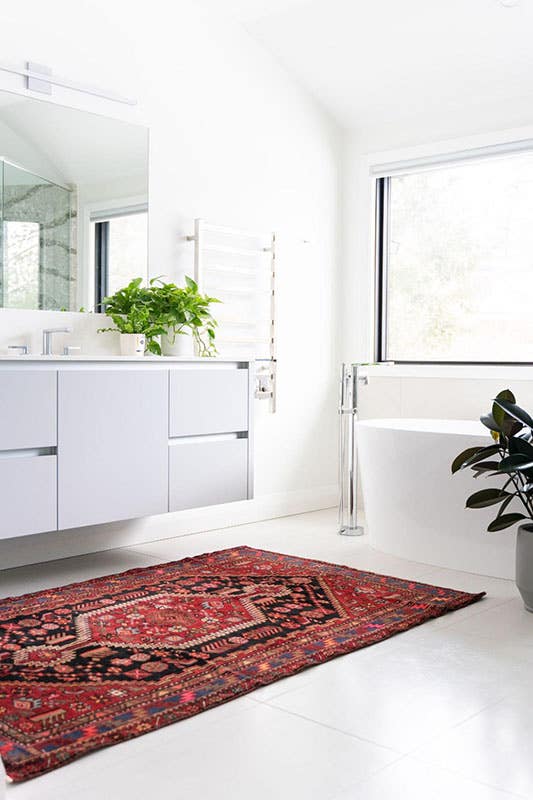 Choose a style that complements the overall design of the bathroom. Consider a sleek and modern look or a more traditional or rustic style. Here are several reasons why the style of your bathroom matters:
Aesthetics: The style of your bathroom can greatly affect its overall look and feel. A well-designed bathroom can create a sense of relaxation and comfort, while a poorly-designed bathroom can feel cluttered and uninviting.
Home value: The style of your bathroom can also impact the value of your home. A modern and updated bathroom can increase the overall value of your home, while an outdated or poorly-designed bathroom can decrease its value.
Personalization: The style of your bathroom can also be a way to express your personal style and preferences. Choosing a style that reflects your personality can make your bathroom feel more like a personalized oasis.
Incorporate Lighting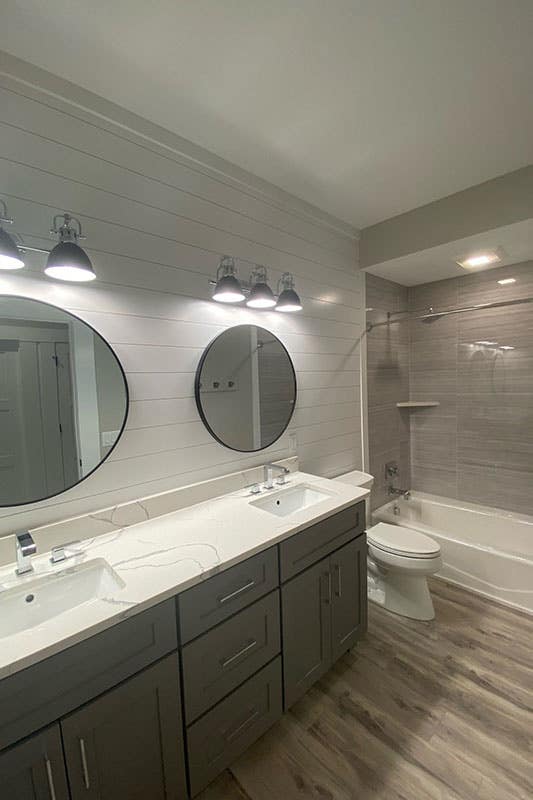 Another great shower renovation idea that is budget friendly is lighting. Lighting can make a big difference in the overall feel and ambiance of your shower. Consider installing new lighting fixtures that provide ample light and create a warm and inviting atmosphere. You may also want to consider adding a dimmer switch to adjust the brightness of the lights to your preference.
Hire a Professional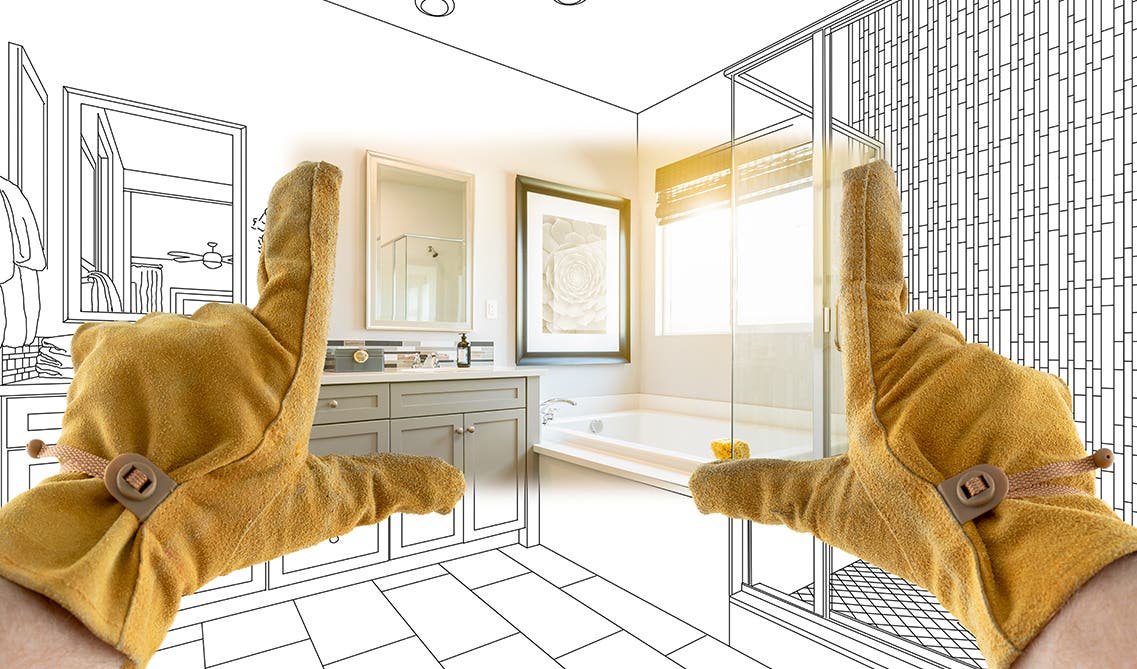 While it may be tempting to tackle your shower renovation project on your own, it's important to consider hiring a professional to ensure the job is done right. A professional contractor can provide expert advice and guidance, as well as ensure your project stays on schedule and within budget.
In conclusion, a shower renovation can be a great way to enhance the look and functionality of your bathroom. By following these tips and working with a professional, you can create a beautiful and comfortable showering experience that you'll love for years to come.
Related Blogs: 
FAQ's
1. What is the average cost of a shower remodel?
The prices will range from 3k-10k. With Lily Ann Cabinets you can remodel your shower for less. Check out our website to get a free 3D design of your bathroom today!
2. What are great ways to improve a shower?
Upgrade your shower features and add lighting. These can make a big difference in your shower's look. 
3. What makes a shower luxurious?
Custom tile designs can make a shower look luxurious as well as adding unique lighting fixtures in the shower. 
4. How do you modernize an old shower?
You can modernize an old shower by changing out the features and shower faucet. You can also easily modernize your shower by swapping out old decor and shower curtains. 
5. How much does it cost to change a shower to a walk-in shower?
This price can vary from 1k-8k depending on the size of your space and how big you want your shower to be.