Lily Ann Cabinets: York Driftwood Grey
When it comes to revamping your kitchen or updating your cabinets, replacing the cabinet doors can make a significant impact. However, the cost of purchasing new doors can quickly add up. Fortunately, there are plenty of creative and budget-friendly DIY options to give your cabinets a fresh new look without breaking the bank. In this blog post, we'll explore 15 easy ideas for DIY cabinet doors that are affordable, stylish, and perfect for unleashing your creativity. Let's dive in! 
1. DIY Shaker Cabinets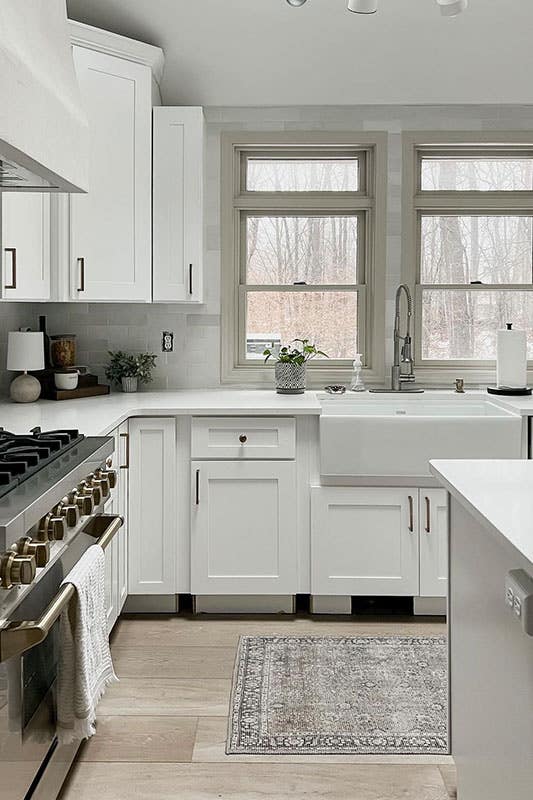 Lily Ann Cabinets: Colorado White Shaker
Transforming your cabinets into elegant Shaker-style doors is a budget-friendly DIY project that can instantly upgrade the look of your home. Shaker cabinets boast timeless appeal with their clean lines and minimalist design. By using simple tools and materials, you can recreate this classic style by adding trim to your existing cabinet doors. The result is a sophisticated and refined aesthetic that brings a touch of elegance to any kitchen or bathroom without breaking the bank.
Don't want to make shaker cabinets from scratch but still want this style that is also affordable? Lucky for you, Lily Ann Cabinets offers a large selection of shaker cabinets that will help transform your kitchen and at a fraction of the cost you would be spending elsewhere. 
2. Update Hardware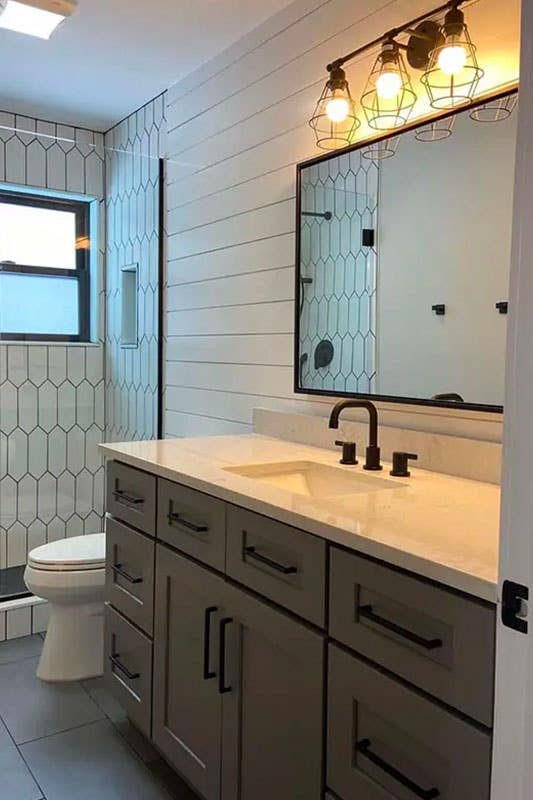 Sometimes, a simple change in cabinet hardware can make a significant impact on the overall appearance of your space. Swapping out outdated or worn-out hardware with modern, stylish alternatives can instantly refresh your cabinets. With a wide range of affordable options available, from sleek handles to trendy knobs, you can easily find hardware that complements your desired aesthetic. This quick and budget-friendly DIY project can elevate the look of your cabinets and give your home a subtle yet noticeable update.
At Lily Ann Cabinets, we are committed to providing a large selection of cabinet hardware to complement our high-quality cabinetry. From sleek and modern handles to elegant and traditional knobs, our collection ensures that customers can find the perfect finishing touch for their cabinets.
Related: 10 Key Kitchen Hardware Trends For 2023
3. Shiplap Style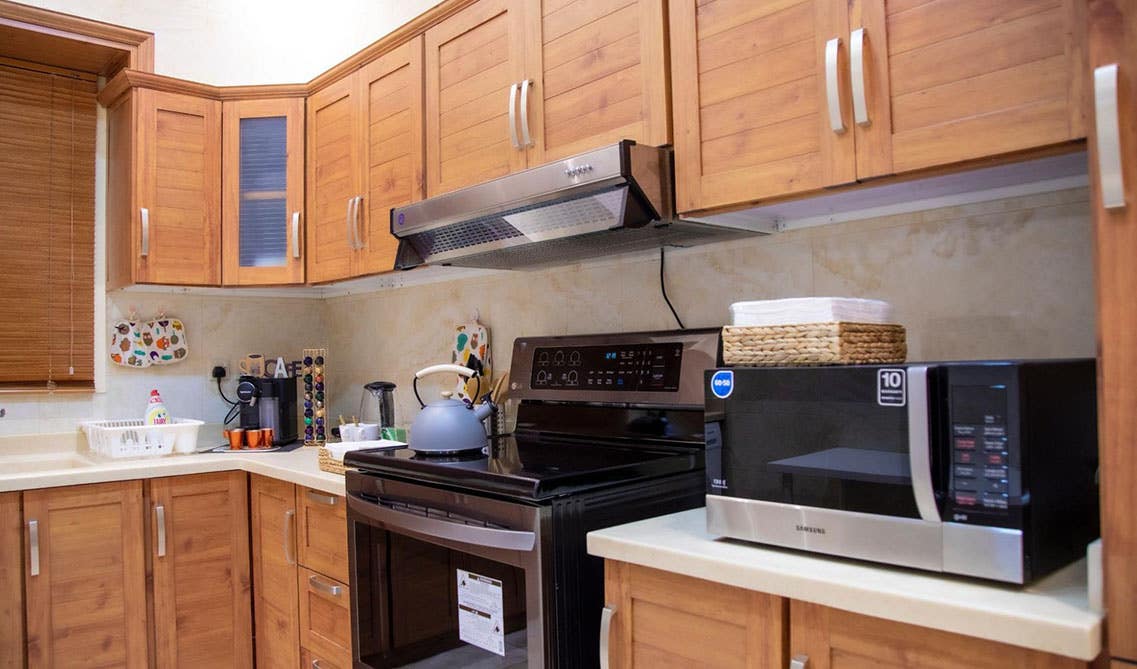 Introducing shiplap-style cabinet doors is a fantastic way to bring rustic charm and character to your home without breaking the bank. You can achieve this look by using inexpensive wood planks and adhering them to the front of your cabinet doors. The horizontal lines and textured appeal of shiplap instantly create a cozy and inviting atmosphere. This DIY project allows you to infuse your space with a farmhouse-inspired design while staying within your budget.
4. Painted Pop of Color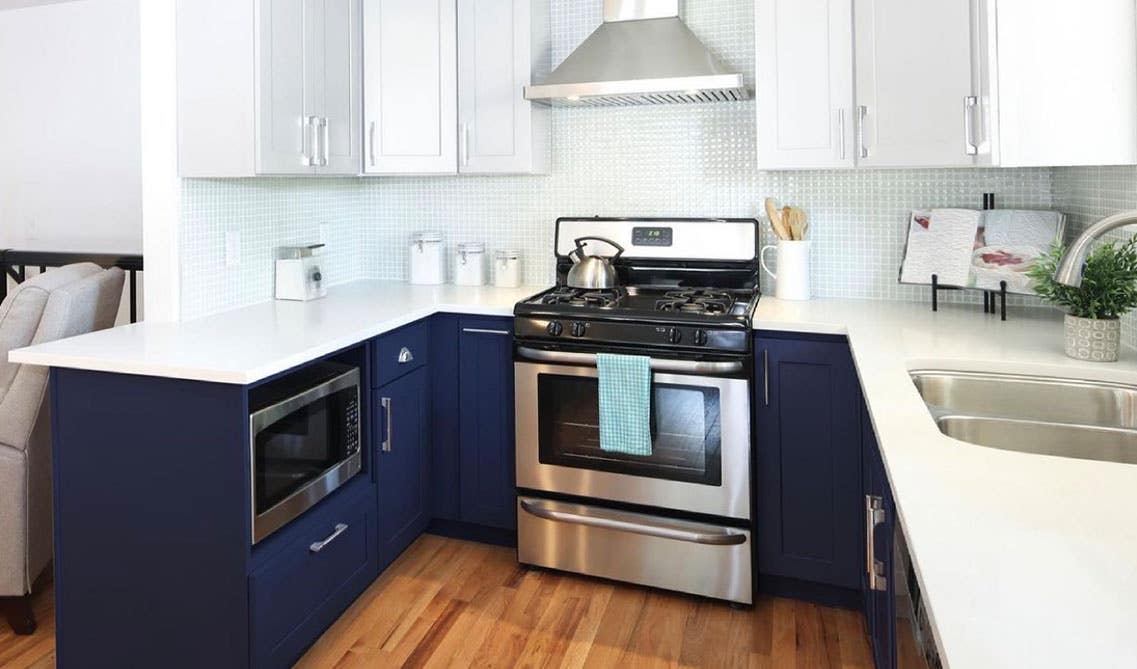 Lily Ann Cabinets: Navy Blue Shaker
One of the most transformative and cost-effective DIY cabinet ideas is to give them a fresh coat of paint. Whether you opt for a neutral shade to create a timeless look or a bold color to make a statement, painting your cabinets can instantly revitalize your kitchen or bathroom. With proper preparation and a few supplies, such as paint, brushes, and primer, you can achieve professional-looking results while staying within your budget.
If you are looking for a pop of color in your kitchen cabinets but don't want to paint yours, try our navy blue shaker cabinet which is the perfect addition to any home. If you aren't interested in blue cabinets but still want a touch of color, take a look at our gorgeous new Craftsman Lily Green Shaker that is now available for preorder. 
Checkout: How To Paint Kitchen Cabinets
5. Under Cabinet Lighting
This simple yet impactful addition not only enhances the functionality of your workspace but also elevates the overall ambiance and aesthetics of your kitchen. Under cabinet lighting creates a warm and inviting atmosphere, making your kitchen a more welcoming place to cook and entertain. Additionally, it provides essential task lighting, ensuring that you have ample illumination for meal preparation and cooking activities.
Want to add cabinet lighting but don't know where to shop? Look no further than Lily Ann Cabinets, we have a great selection of under cabinet lighting that will add character to any kitchen.
6. Two-Toned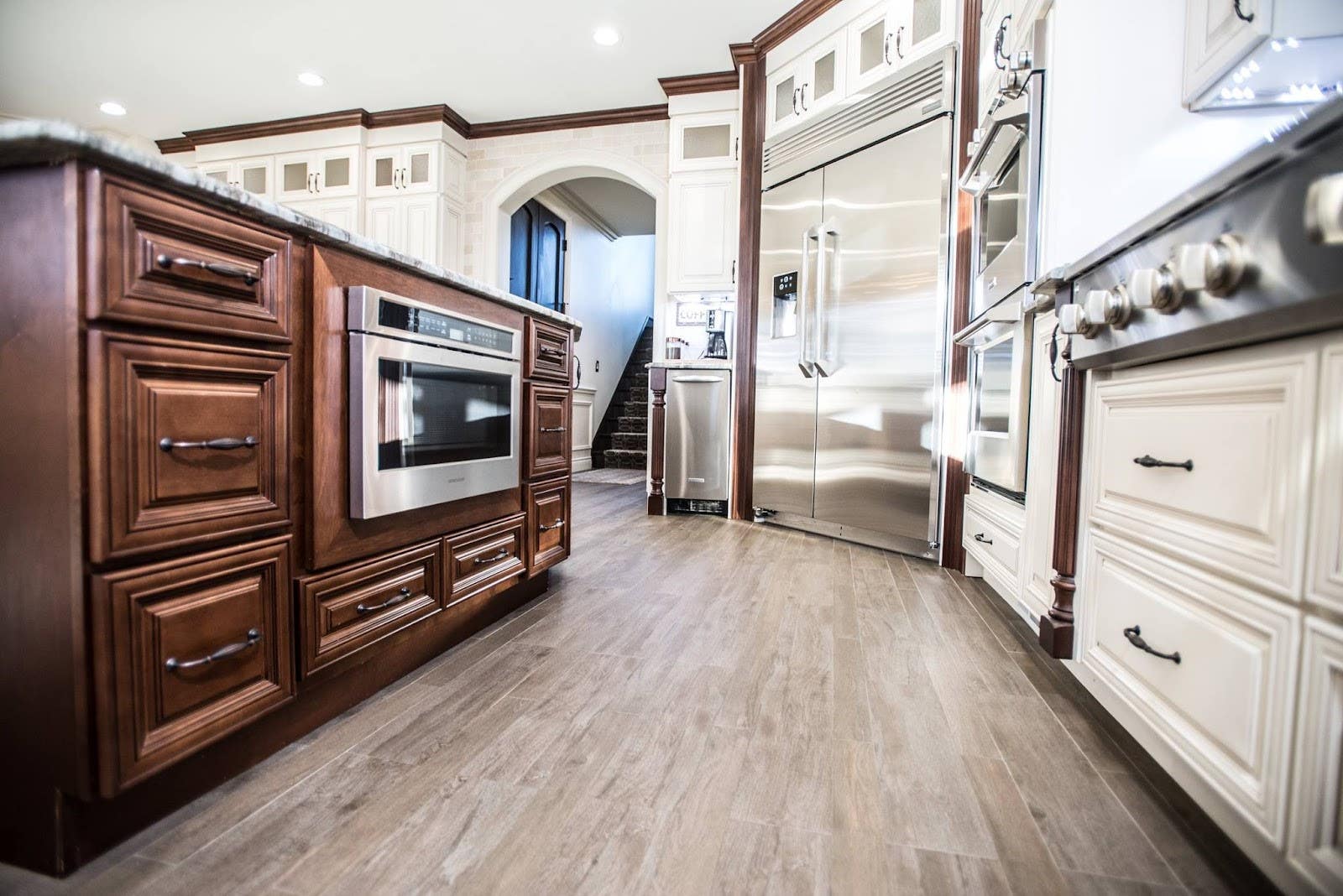 Lily Ann Cabinets: Bristol Chocolate and Bristol Linen
For those who crave visual interest and contrast in their cabinets, a two-toned approach is an excellent choice. By painting or staining the upper and lower cabinets in different colors, you can achieve a striking and modern look. This DIY technique adds depth and dimension to your space while allowing you to experiment with various color combinations. With careful planning and execution, a two-toned cabinet design can completely transform the aesthetic of your home.
Mix and match your Lily Ann Cabinets to create a two toned look like the one you see above with our bristol chocolate and bristol linen collections.
Checkout: Get the Two Toned Cabinets Look | Creative Tips & Photos
7. Try Staining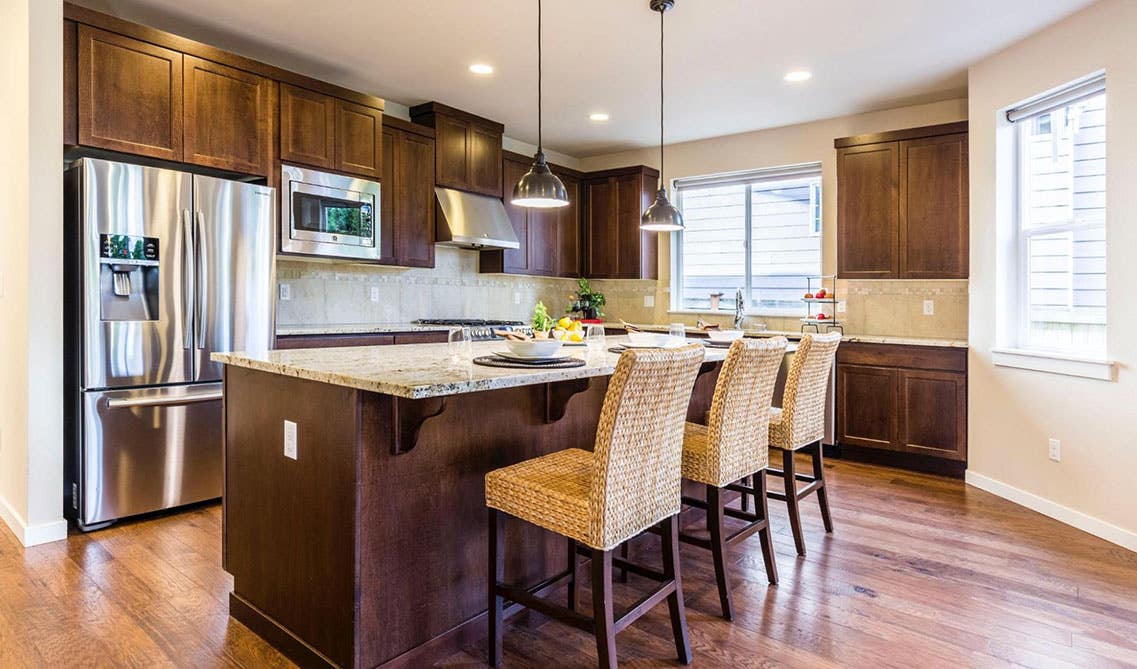 Staining your cabinets is an affordable and versatile DIY option that enhances the natural beauty of the wood while adding richness and warmth to your space. Whether you have unfinished cabinets or want to refresh the look of your current stained cabinets, this project can bring out the unique grain patterns and textures of the wood. Staining is an excellent choice for those seeking an elegant and timeless appeal on a budget.
Checkout: Stained vs. Painted Kitchen Cabinets: When To Choose Which (Or Both!)
8. Beadboard Panels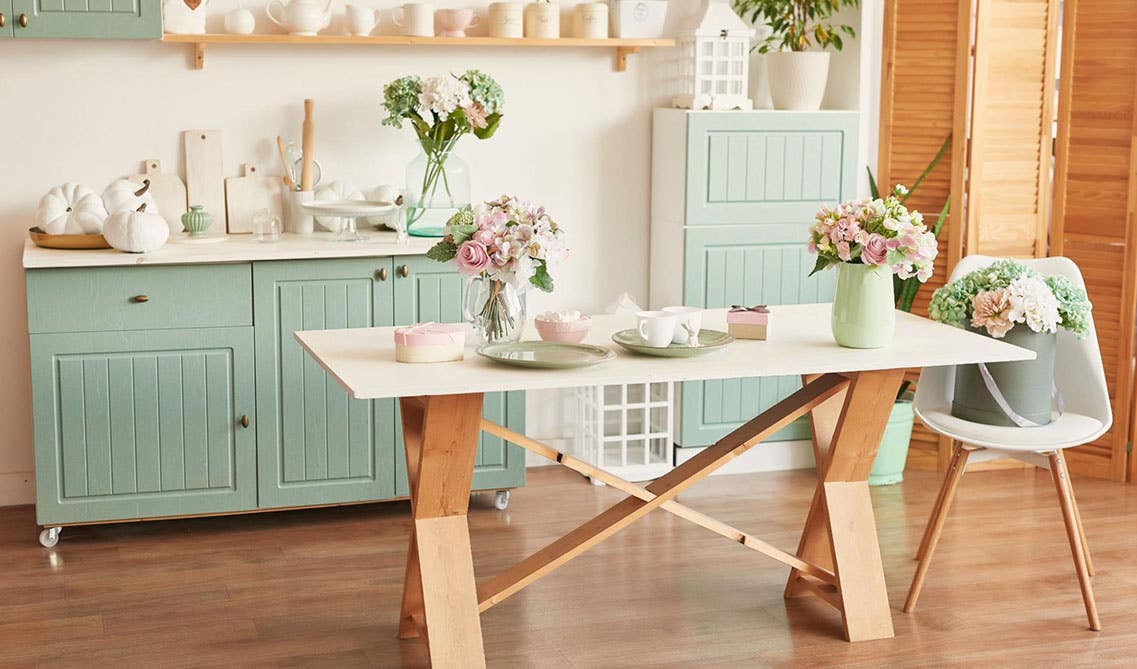 Incorporating beadboard panels into your cabinet doors is an excellent DIY idea for creating a charming and cottage-like ambiance in your home. Beadboard adds texture and visual interest, giving your cabinets a fresh and unique look. By attaching thin beadboard panels to your cabinet doors and painting or staining them to your desired color, you can achieve a budget-friendly and stylish upgrade.
9. Patterned Wallpaper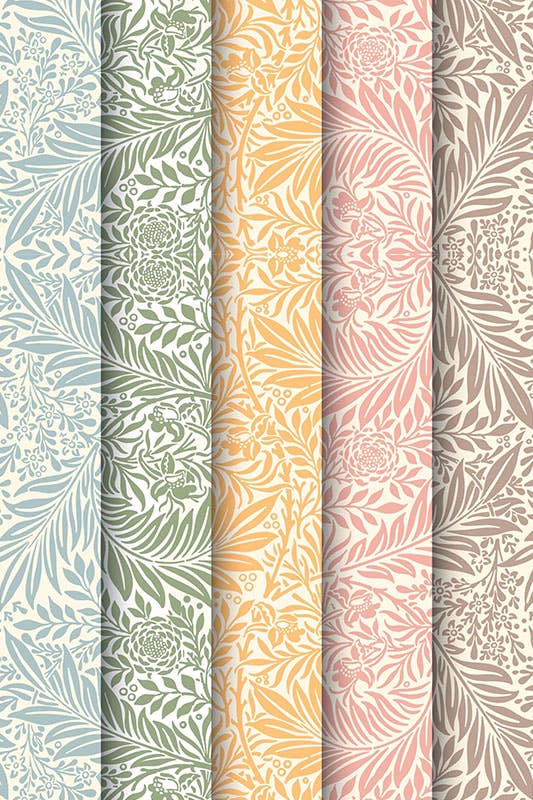 Patterned wallpaper can be a fantastic way to add personality and character to your cabinets. By applying adhesive wallpaper to the front of your cabinet doors, you can instantly transform their appearance. With a vast array of patterns and designs available, you can choose one that complements your overall decor theme. This budget-friendly DIY option allows you to create a customized and eye-catching look that reflects your personal style.
10. Glass Panel Inserts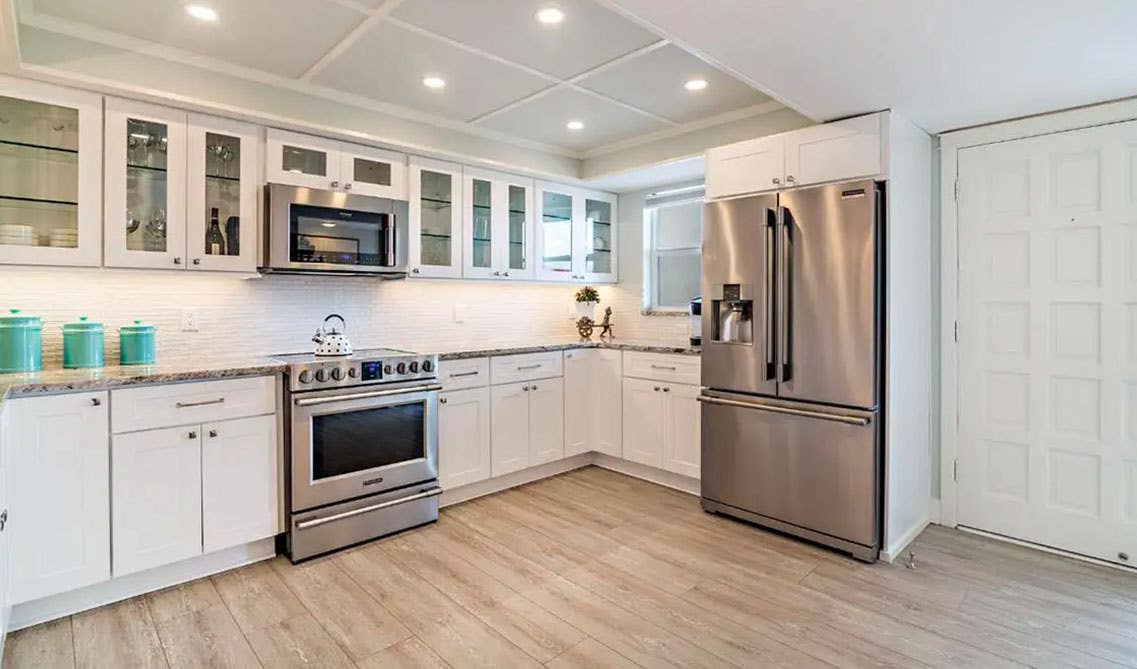 Lily Ann Cabinets: White Shaker Elite
Introducing glass panel inserts to your cabinet doors can instantly elevate the sophistication and elegance of your space. This DIY project involves removing the center panel of your cabinet doors and replacing it with glass. The glass inserts allow you to display decorative items or showcase your favorite dishes, adding visual interest and a touch of luxury to your cabinets. With various glass options available, from clear to frosted or textured, you can create a unique and budget-friendly update for your home.
11. Repurpose Shutters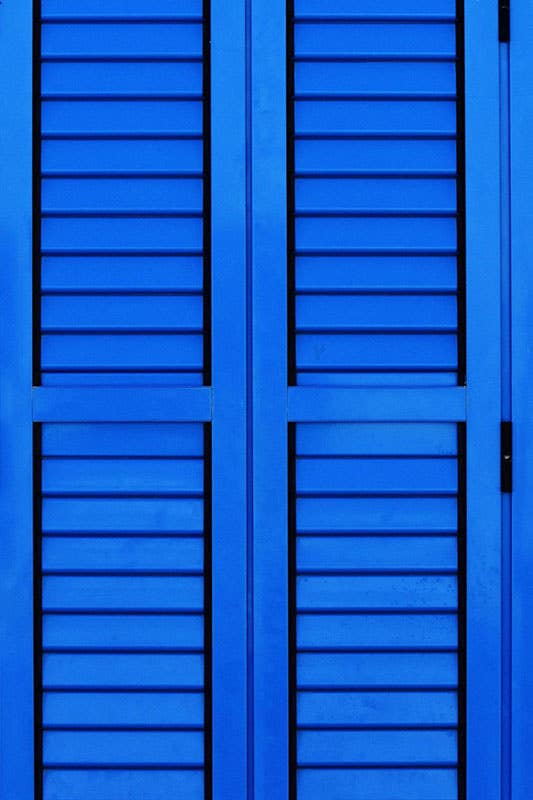 Repurposing old shutters as cabinet doors is a creative and budget-friendly way to add character and vintage charm to your space. By attaching shutters to the front of your cabinets, you can achieve a unique and eclectic look. This DIY project not only provides an affordable solution but also reduces waste by giving new life to old materials. Repurposed shutter cabinet doors can become a statement piece in your home, showcasing your creativity and adding a touch of nostalgia.
12. Chalkboard Surfaces
Adding chalkboard surfaces to your cabinet doors is a fun and practical DIY idea that brings functionality and creativity to your space. By applying chalkboard paint to the front or inside panels of your cabinets, you create a versatile space for jotting down notes, grocery lists, or even showcasing artistic designs. This budget-friendly project allows you to personalize your cabinets while adding a touch of whimsy and interactive charm to your home.
13. Open Shelving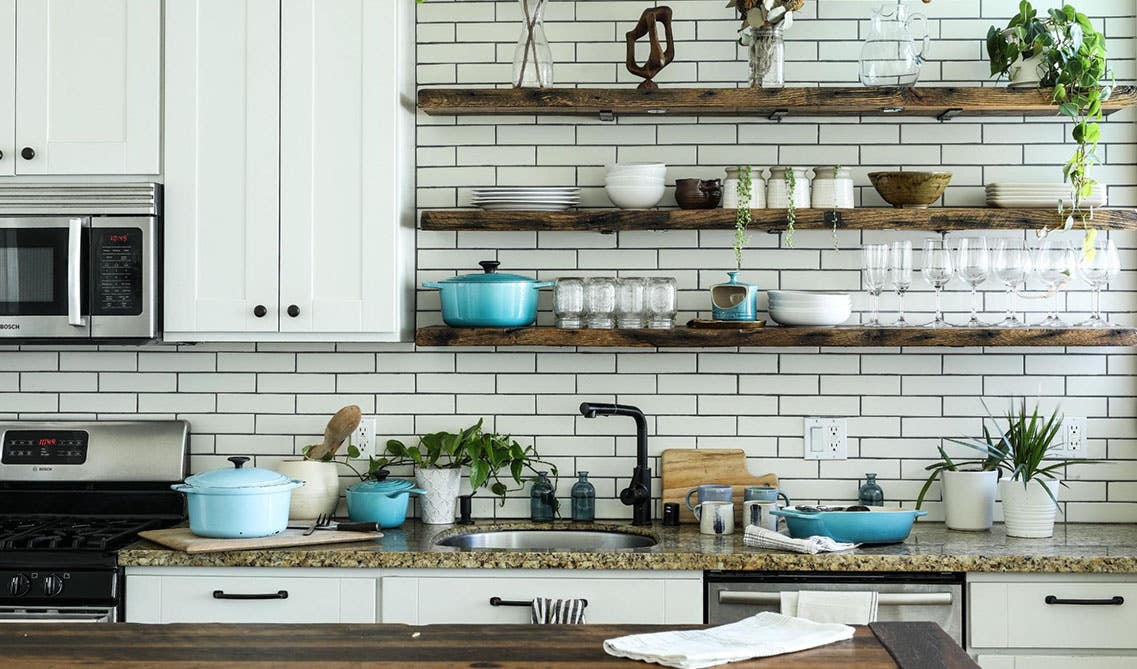 If you're looking to showcase your dishware or display decorative items, incorporating open shelving is an excellent DIY cabinet idea. By removing cabinet doors and painting or staining the exposed shelves, you can create an open and airy feel in your kitchen. This budget-friendly project not only adds a modern and stylish touch but also provides easy access to frequently used items and allows you to curate a personalized display.
Related: Open Shelving: Better Than Upper Cabinets? Pros & Cons
14. Whitewashed Cabinets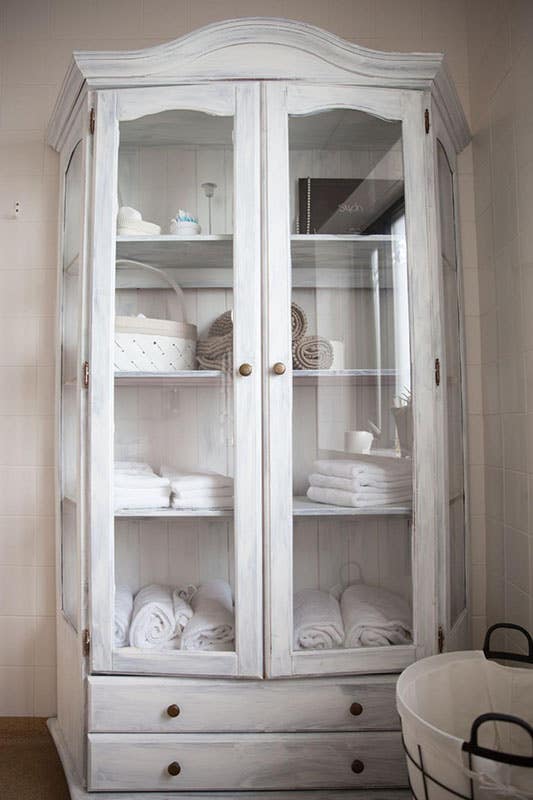 For those who desire a light and airy aesthetic, whitewashing your cabinets is an ideal solution for DIY cabinet doors. By applying a mixture of white paint and water to your cabinets and then wiping it off, you can achieve a beautiful whitewashed effect that preserves the natural grain of the wood. This technique adds a touch of coastal or farmhouse-inspired charm to your space while maintaining a budget-friendly approach.
15. RTA Cabinetry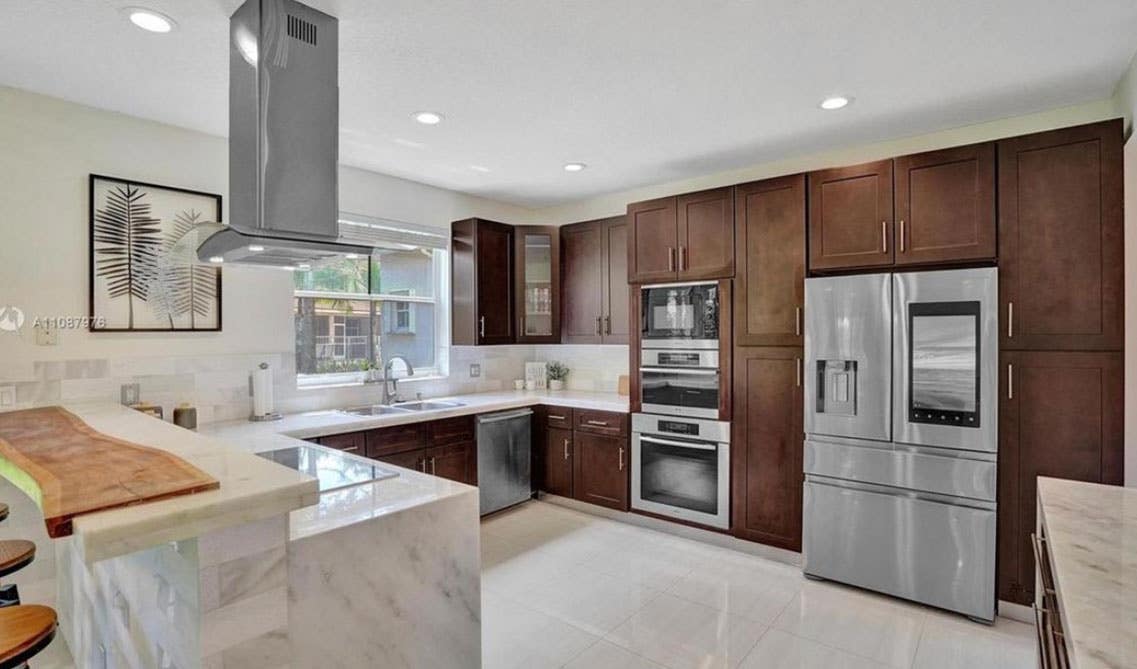 Lily Ann Cabinets: Shaker Espresso
Ready-to-Assemble (RTA) cabinetry offers a budget-friendly solution for homeowners who prefer to install new cabinets themselves. RTA cabinets come with pre-cut pieces and instructions, allowing for easy assembly without the need for professional installation. With a wide variety of styles and finishes available, RTA cabinets provide an affordable way to achieve a fresh and updated look in your kitchen or bathroom.
Lily Ann Cabinets' RTA (Ready-to-Assemble) cabinets offer a fantastic DIY solution that combines affordability with exceptional quality. These cabinets are designed to be easily assembled, making them perfect for homeowners looking to save money on professional installation. With their simple yet sturdy construction, anyone with basic handyman skills can successfully complete the assembly process. Additionally, Lily Ann Cabinets provides comprehensive instructions and support, ensuring a smooth and hassle-free experience. By choosing RTA cabinets from Lily Ann, you can transform your space with beautiful, functional cabinets while staying within your budget.
Checkout: Learn More About Lily Ann Cabinets' Premium Cabinetry
In Conclusion…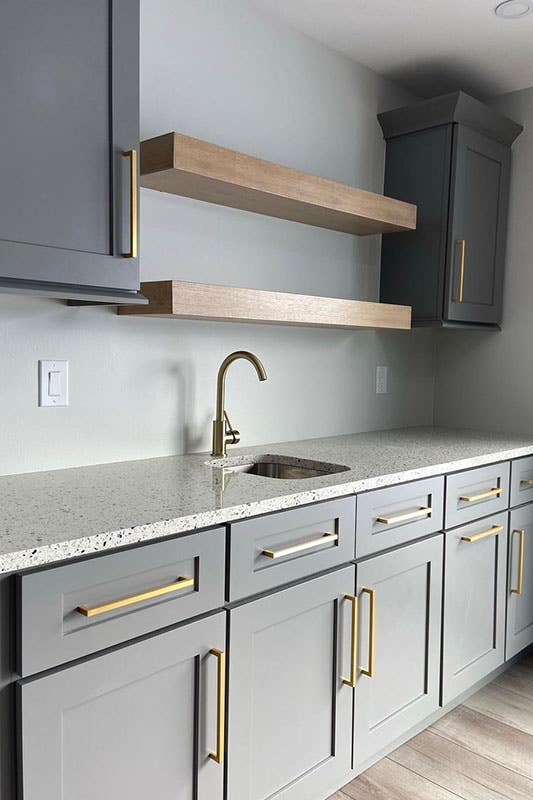 Lily Ann Cabinets: Grey Shaker Elite
Refreshing your cabinet doors on a budget doesn't have to be a daunting task. With these 15 easy ideas for DIY cabinet doors, you can transform your kitchen and infuse it with style, personality, and a touch of your own creativity. From simple paint techniques to unconventional materials, there are endless possibilities to revitalize your cabinets and make them stand out. So, roll up your sleeves, gather your tools, and embark on a budget-friendly DIY journey that will leave you with cabinets you'll love for years to come.
At Lily Ann Cabinets, we take immense pride in our unmatched customer service. Unlike companies that simply resell cabinets bought from manufacturers, we craft every single item we sell. This unique advantage allows us to have an in-depth understanding of our cabinets, inside and out. So, if you ever encounter any challenges during assembly or have questions, our dedicated customer service team is always ready to assist you. We believe in providing practical advice and personalized support, ensuring that you receive the help you need without any runarounds or delays.
But our commitment to exceptional customer service doesn't start after your purchase—it begins from the moment you consider us. Our experts will help you determine the ideal components and ensure a perfect fit for your space while also creating your FREE 3D design. Additionally, we go the extra mile by providing FREE samples. This allows you to visualize exactly how a specific cabinet line will look in your own kitchen, ensuring your satisfaction with your choice. At Lily Ann Cabinets, we prioritize your needs and strive to deliver an outstanding customer experience at every step of your journey.
FAQs
1. Can I make kitchen cabinet doors?
Making your own kitchen cabinet doors is a viable option for those with some woodworking skills and access to the necessary tools. By crafting your own cabinet doors, you have full control over the design, materials, and finish, allowing you to achieve a truly customized look for your kitchen. There are various DIY resources available, including tutorials, plans, and instructional videos, to guide you through the process of making kitchen cabinet doors. Just ensure that you have the appropriate tools, such as a table saw and router, and take accurate measurements to achieve a precise fit.
2. Can I use plywood for cabinet doors?
Yes, plywood can be used for cabinet doors and is a popular choice among DIY enthusiasts and professionals alike. Plywood offers several advantages for cabinet doors, including its strength, stability, and affordability. It is composed of multiple layers of wood veneer that are glued together, resulting in a durable and resistant material. It can be further enhanced with veneers or finishes to achieve a polished and attractive appearance.