When it comes to remodeling your bathroom, one of the most important design elements to consider is the choice of tiles. Bathroom tiles not only provide a functional and waterproof surface but also play a significant role in setting the overall aesthetic of the space. Whether you prefer a sleek and modern look or a traditional and timeless vibe, here are inspiring bathroom tile ideas to help you transform your bathroom into a stunning space.
1. Classic Subway Tiles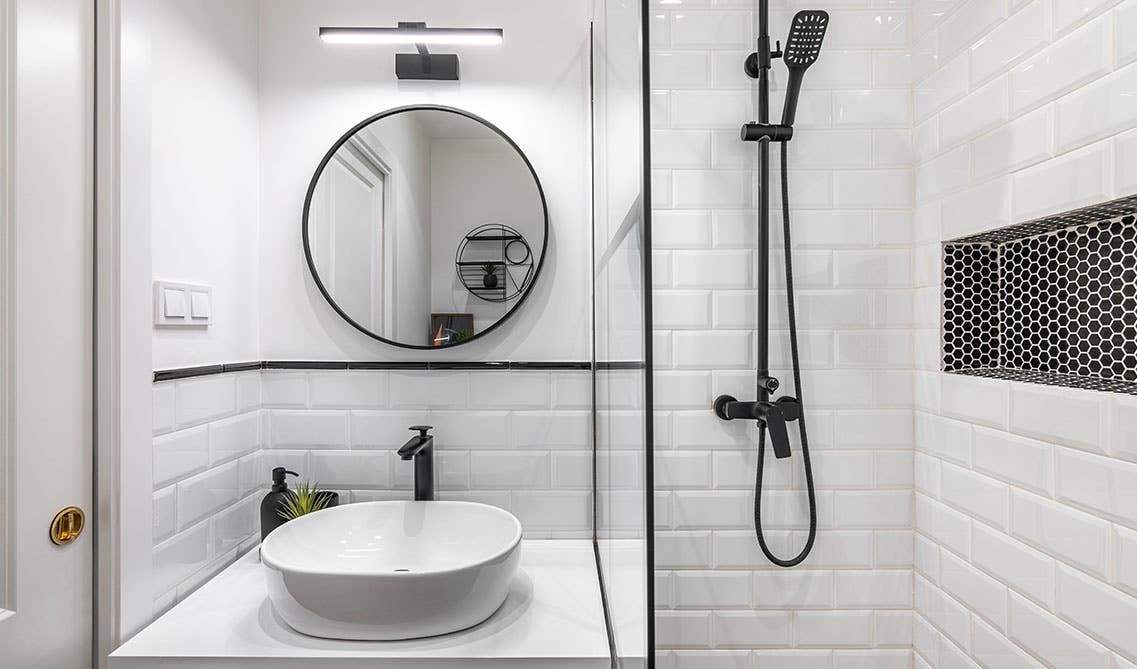 Subway tiles have stood the test of time and continue to be a popular choice for bathrooms. These tiles, usually in white or neutral tones, offer a clean and versatile look that suits a variety of cabinet colors. Subway tiles are an ideal complement to white shaker cabinets, although the ultimate choice depends on your personal preference. Check out Lily Ann Cabinets white and grey subway tiles, as well as the entire shaker line for your next remodel. 
2. Moroccan-Inspired Tiles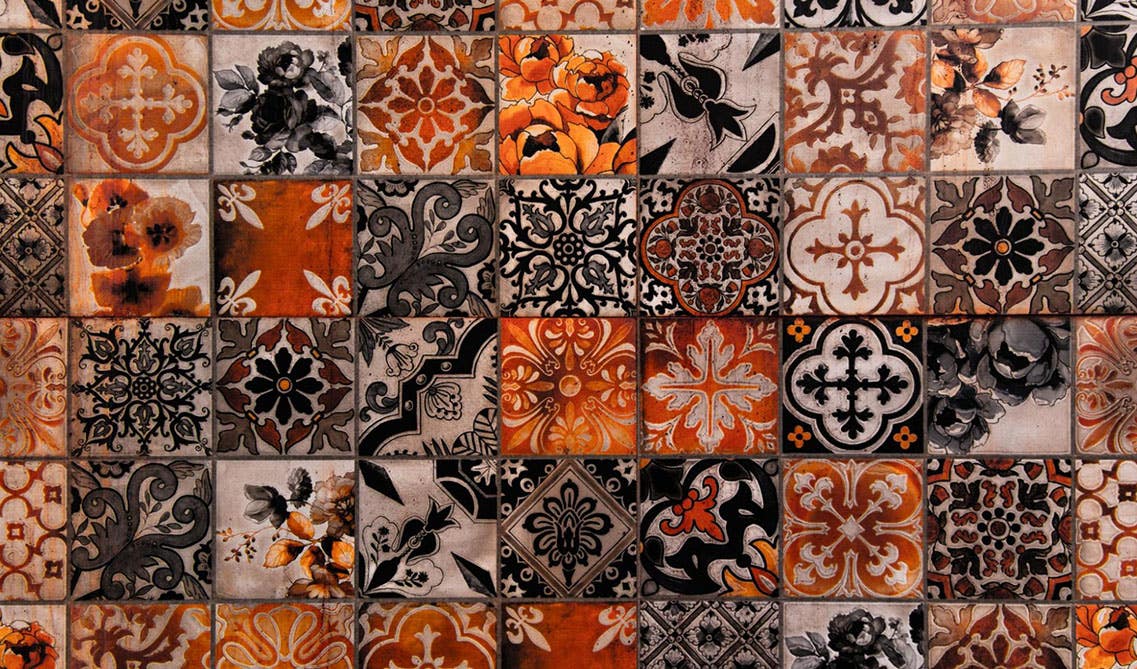 Bring a touch of exotic elegance to your bathroom with Moroccan-inspired tiles. These vibrant and intricately patterned tiles can create a stunning focal point on a shower wall or as a border around the vanity. Choose from an array of colors and designs to match your personal style. Moroccan-inspired tiles would pair best with white bathroom vanities. 
3. Marble Luxury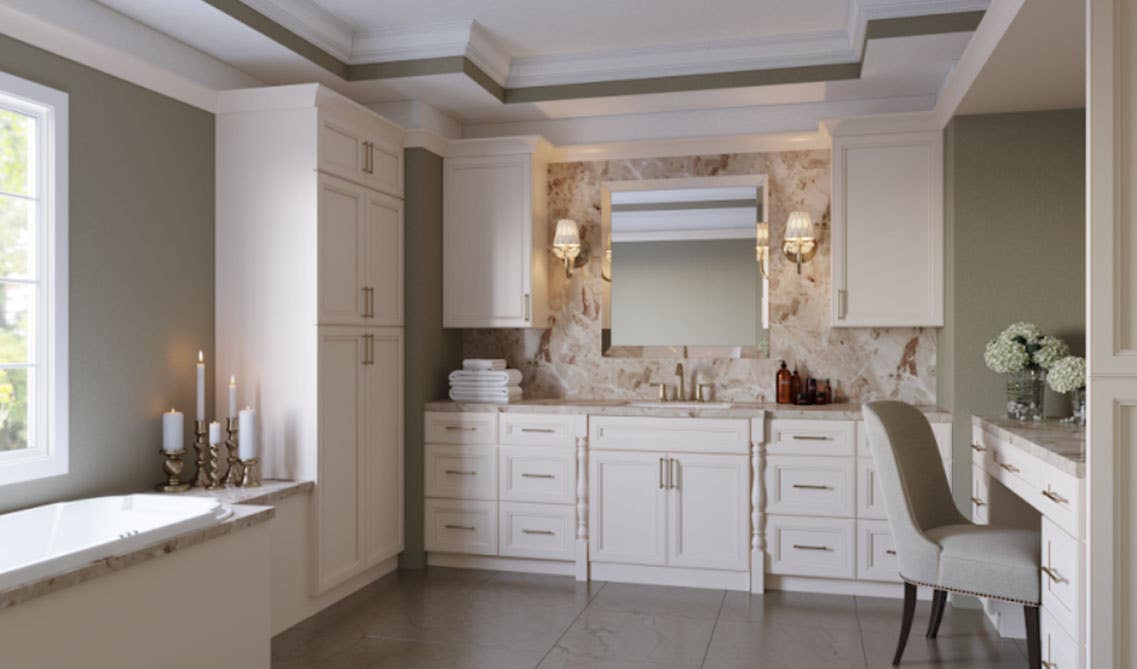 Marble tiles give the bathroom a luxurious and sophisticated look. Whether you opt for classic white marble or explore the dramatic veining of Calacatta, marble tiles add a timeless beauty to any bathroom. Use them on the shower walls, or even as a feature wall behind the bathtub. As seen in the picture York Linen Off White Bathroom Vanities looks amazing paired with marble. 
4. Mosaic Magic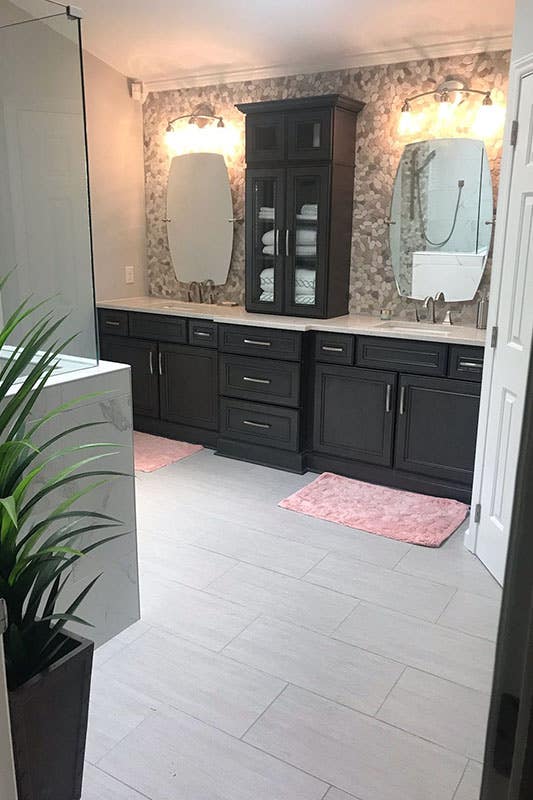 Mosaic tiles offer endless possibilities for creativity and personalization. From small glass tiles to intricate ceramic patterns, mosaics can be used to create stunning accents, borders, or even entire walls. Experiment with colors, shapes, and textures to add a unique touch to your bathroom. Lily Ann cabinets offer two kinds of mosaic tiles to choose from. Both can give your space that elegant and sophisticated look you are searching for. 
5. Geometric Patterns
Embrace bold and contemporary designs with geometric patterned tiles. Hexagons, chevrons, diamonds, or interlocking shapes can add a visually striking element to your bathroom walls or floors. Combine different colors or sizes to create a personalized and eye-catching design. Pair geometric patterns with Navy Blue Shaker vanity to give your space a bold pop of color.
6. Glass Tiles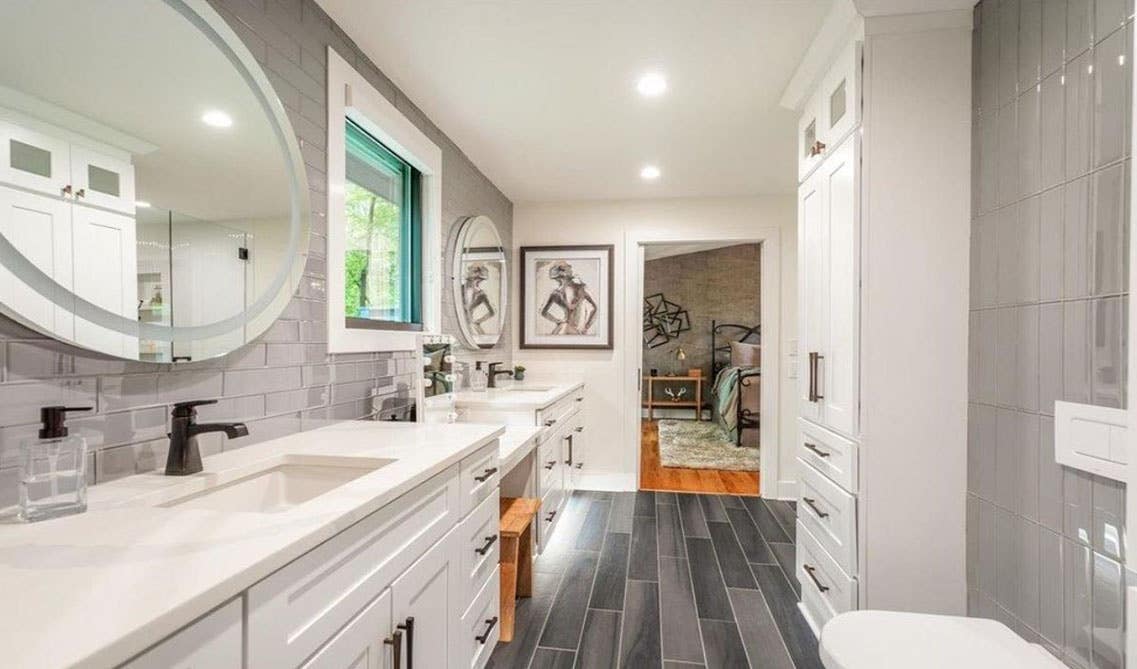 Glass tiles are renowned for their luminous and reflective properties, making them ideal for enhancing natural light in your bathroom. Install them as a backsplash, in a shower niche, or as a decorative border. Choose from a range of colors and finishes to achieve the desired effect. You can pair glass tiles with any color cabinetry! If you implement a white vanity into your bathroom it makes the glass tiles and space pop.
7. Penny Tiles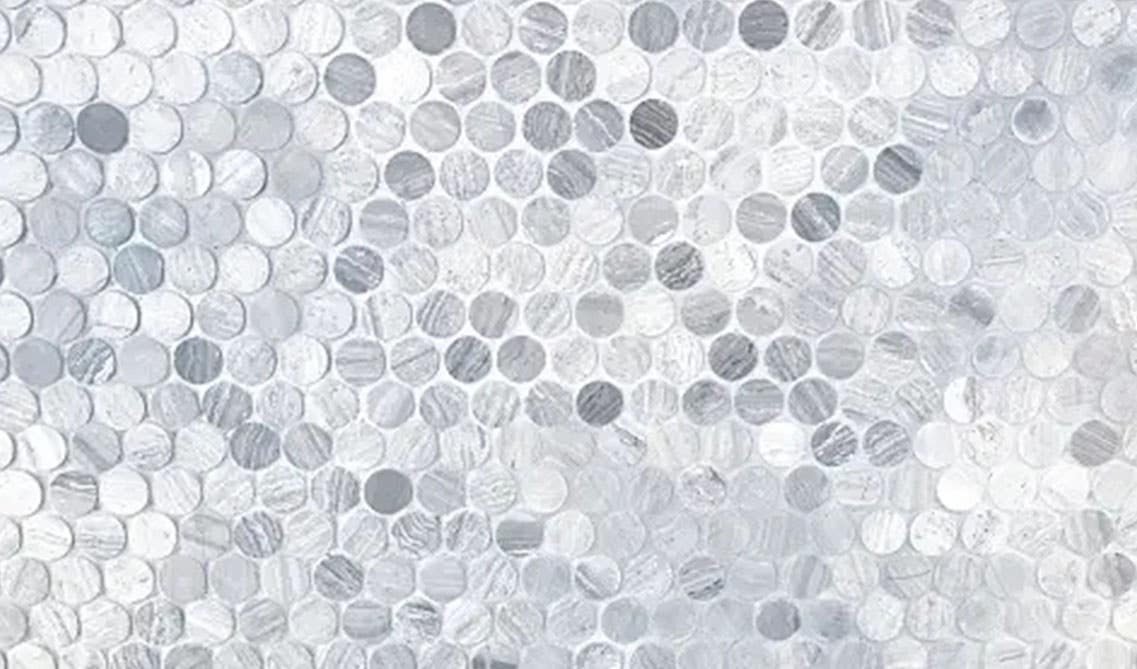 Penny tiles, small circular tiles typically measuring one inch in diameter, offer a playful and nostalgic touch to your bathroom design. These versatile tiles can be used to create intricate patterns, borders, or even cover entire walls. They come in various colors, allowing you to unleash your creativity. Create a beautiful bathroom by pairing Penny style tile with Lily Ann Bathroom cabinets!
8. Subtle Texture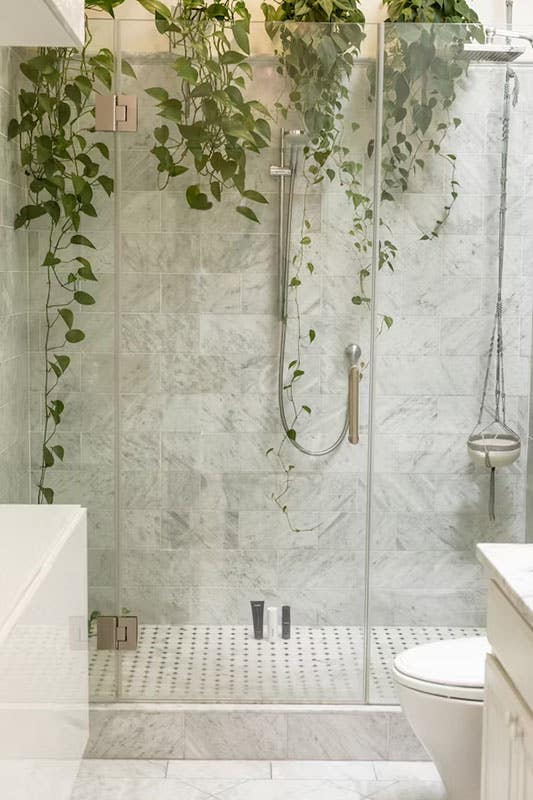 For a subtle yet sophisticated look, opt for tiles with textured surfaces. These can add depth and visual interest to your bathroom without overpowering the space. Consider textured tiles in neutral shades to achieve a serene and calming environment.
9. Subway Tile with Dark Grout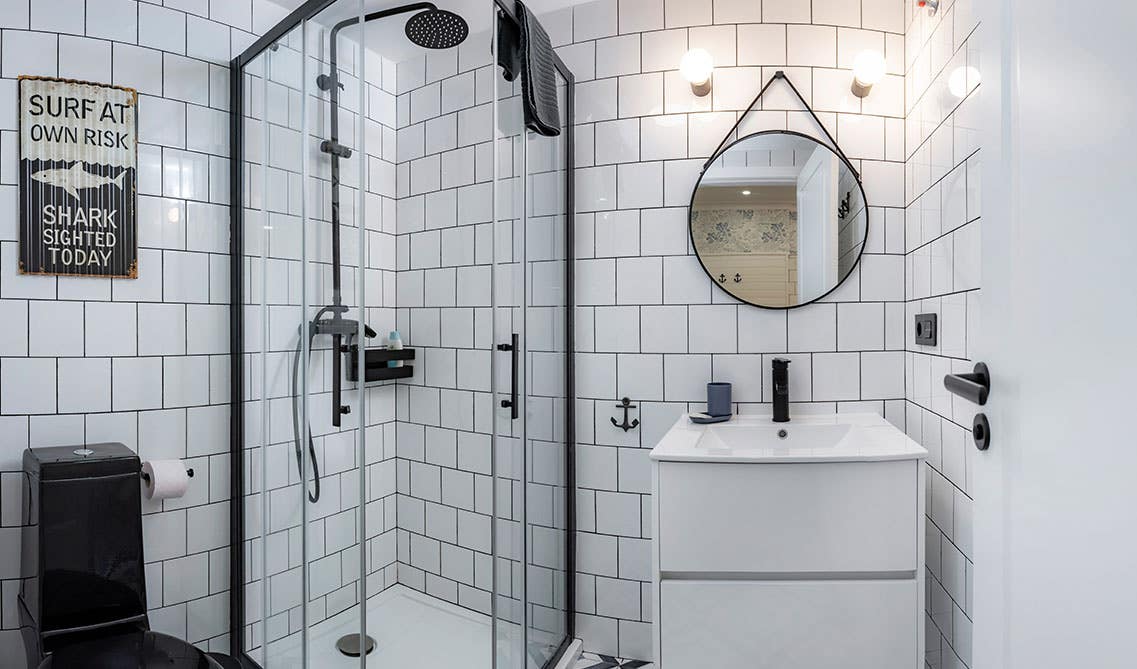 Give a twist to the classic subway tile by using dark-colored grout. This contrasting combination adds depth and visual interest, creating a modern and edgy look.
10. Black and White Checkerboard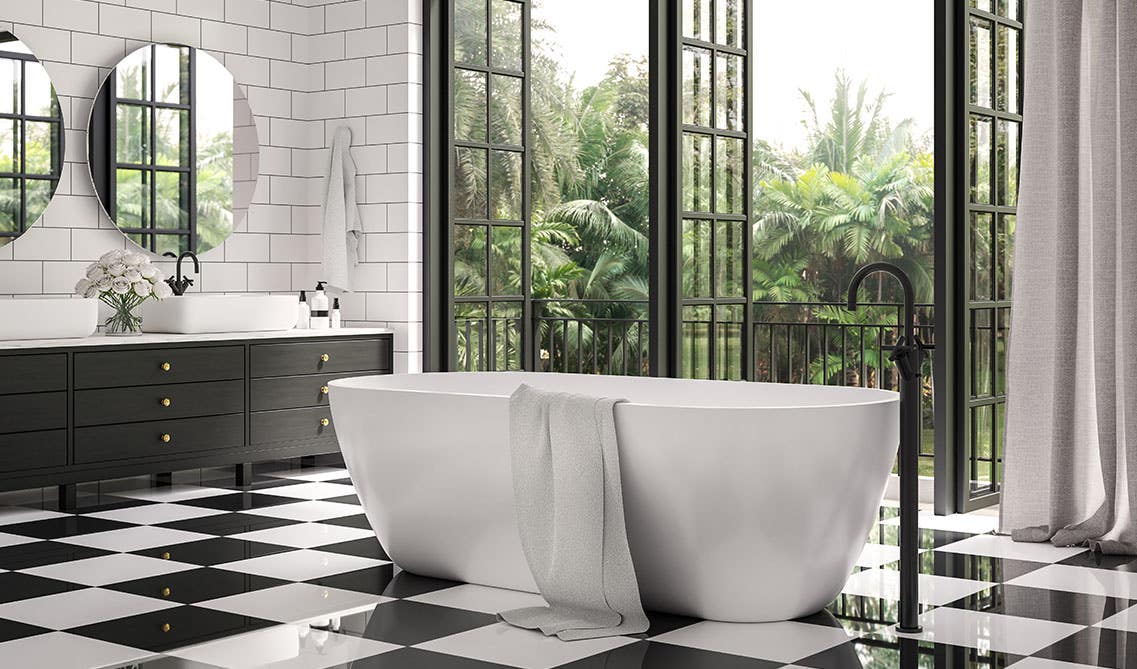 Achieve a timeless and classic look with a black and white checkerboard pattern. This iconic design can be applied to both the floor and walls, adding a touch of retro elegance to your bathroom. Black and white cabinetry would pair perfectly with checkered tiles, giving your bathroom a unique look. 
11. Glass Mosaic Feature Wall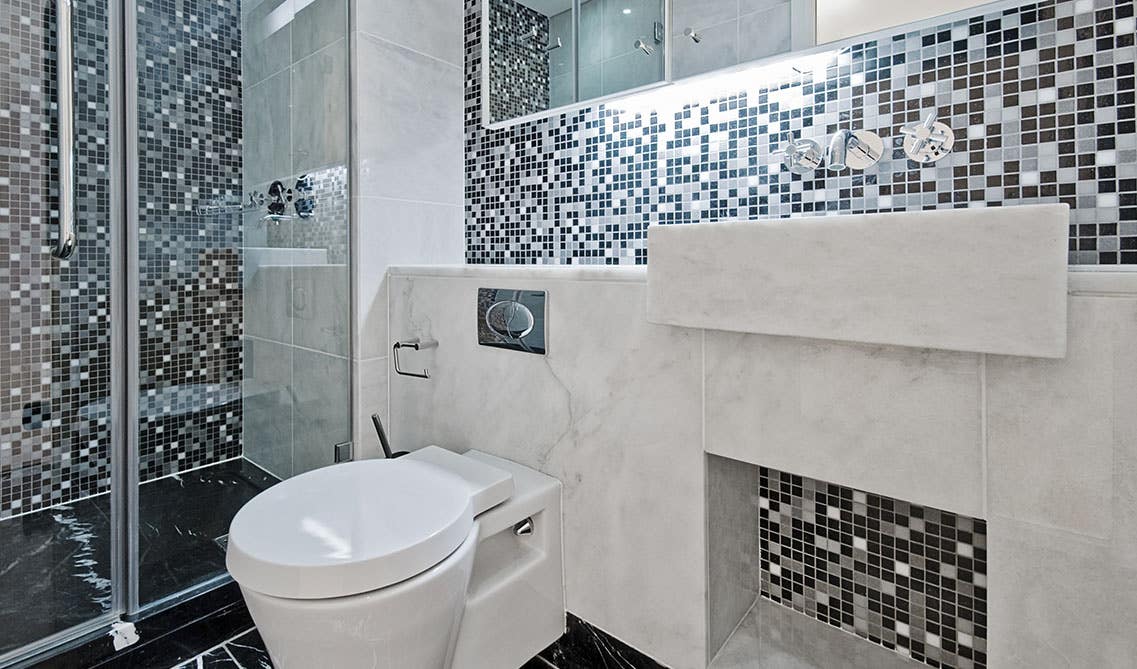 Install a mosaic feature wall using colorful or iridescent glass tiles. This creates a captivating focal point, reflecting light and adding a pop of color to your bathroom. When using a bold tile, you want to opt for simple cabinetry. Shaker style cabinetry would be a perfect choice to pair with colorful glass mosaic tiles. 
12. Ceramic Tiles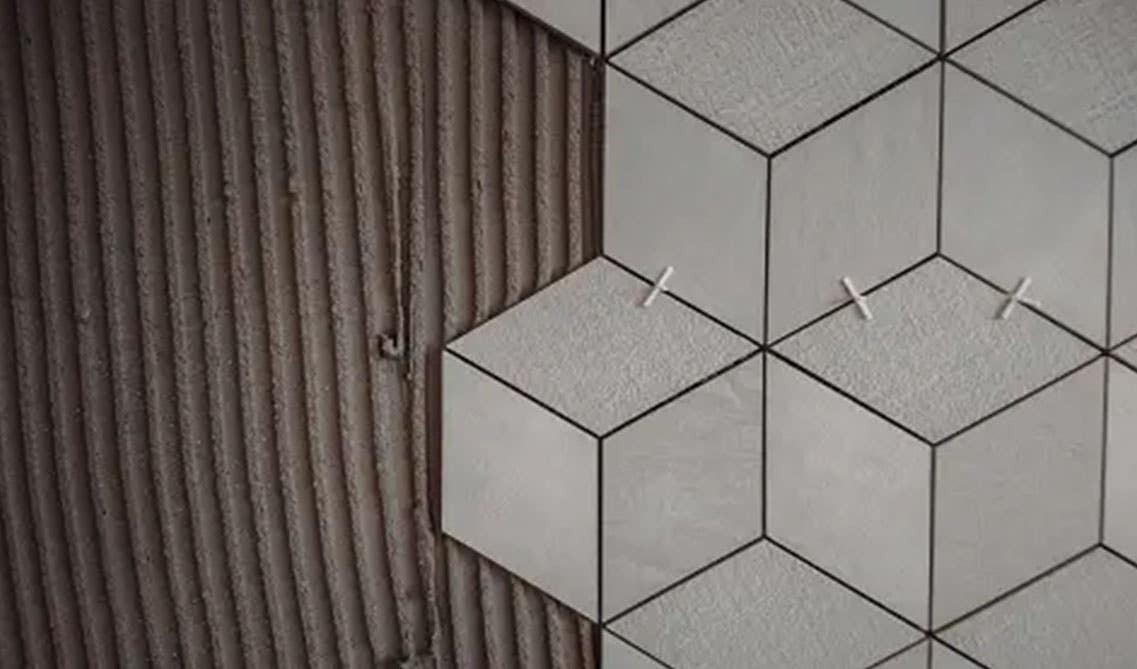 Ceramic tiles offer a wide variety of design options to suit different aesthetic preferences. They come in various colors, patterns, sizes, and finishes, allowing you to create unique and personalized bathroom designs. You can pair ceramic tiles with multiple cabinetry styles. You can also choose from glossy, matte, textured, or patterned ceramic tiles to achieve the desired look.
Conclusion
Choosing the right tiles can truly transform your bathroom into a captivating retreat. Whether you prefer the timeless elegance of subway tiles, the exotic allure of Moroccan-inspired designs, or the luxurious beauty
FAQ's
1. What color tile makes the bathroom look bigger?
Cream, beige, soft pastel shades, and other light neutral colors are all good options. These colors help to bounce light around the room, giving the impression of a larger space.
2. How do you modernize old bathroom tiles?
If you remove the old grout and apply new grout in a color that complements the tiles you can update their appearance in a cost-effective way.