Summit Shaker White Bath Vanities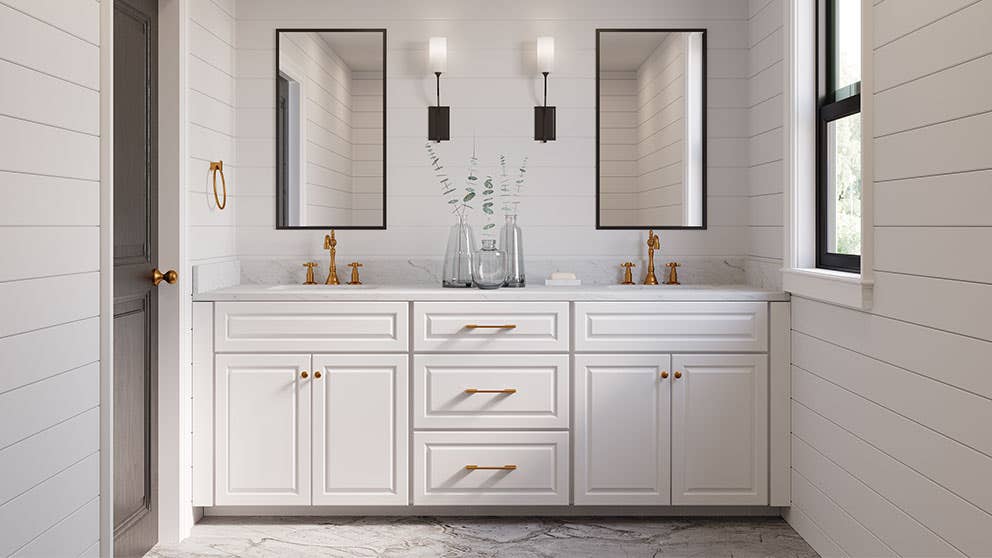 Wood Species:

Birch

Door Style:

Partial Overlay, Flat Panel (Full Engineered Door)

Box Construction:

1/2" Solid Plywood (Birch)

Drawer Glide:

3/4 Extension, Steel Epoxy Under-Mount

Drawer:

5-Piece, Full Engineered Drawer Head (Matches Door)

Drawer Construction:

5/8" Dovetailed Solid Wood

Hinge:

Soft Close Adjustable

Interior Finish:

Natural Laminate

Cabinet Exterior:

White Laminate

Assembly Method:

Metal Clip

Delivery:

1-21 Business Days
Lily Ann Cabinets offers a stunning selection of Summit Shaker White bathroom vanities that perfectly exemplify the timeless charm and elegance of white shaker bathroom vanities. These vanities are a testament to the enduring popularity of the classic shaker style and the enduring appeal of a crisp, clean white finish in bathroom design.
The Summit Shaker White bathroom vanities seamlessly blend form and function, providing a versatile solution for any bathroom space. Crafted with precision and attention to detail, these vanities feature the iconic shaker-style cabinet doors with recessed panels and simple, clean lines that lend a sense of sophistication to any bathroom decor. The bright white finish not only imparts a feeling of freshness and purity but also serves as a canvas for personalization, allowing you to infuse your own style into the space.
Lily Ann Cabinets' Summit Shaker White bathroom vanities are not only aesthetically pleasing but also built to last, ensuring durability and longevity. Whether your bathroom design leans towards traditional or contemporary, these white shaker bathroom vanities offer a versatile and enduring solution for your home, elevating your bathroom to a new level of style and sophistication.
Watch & Learn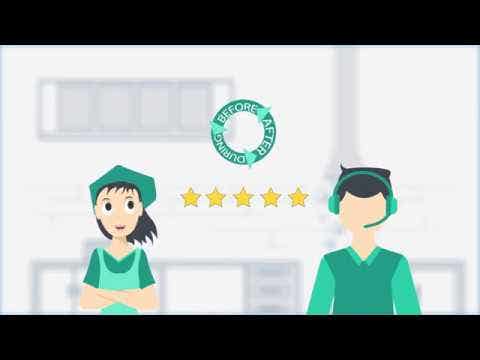 How It Works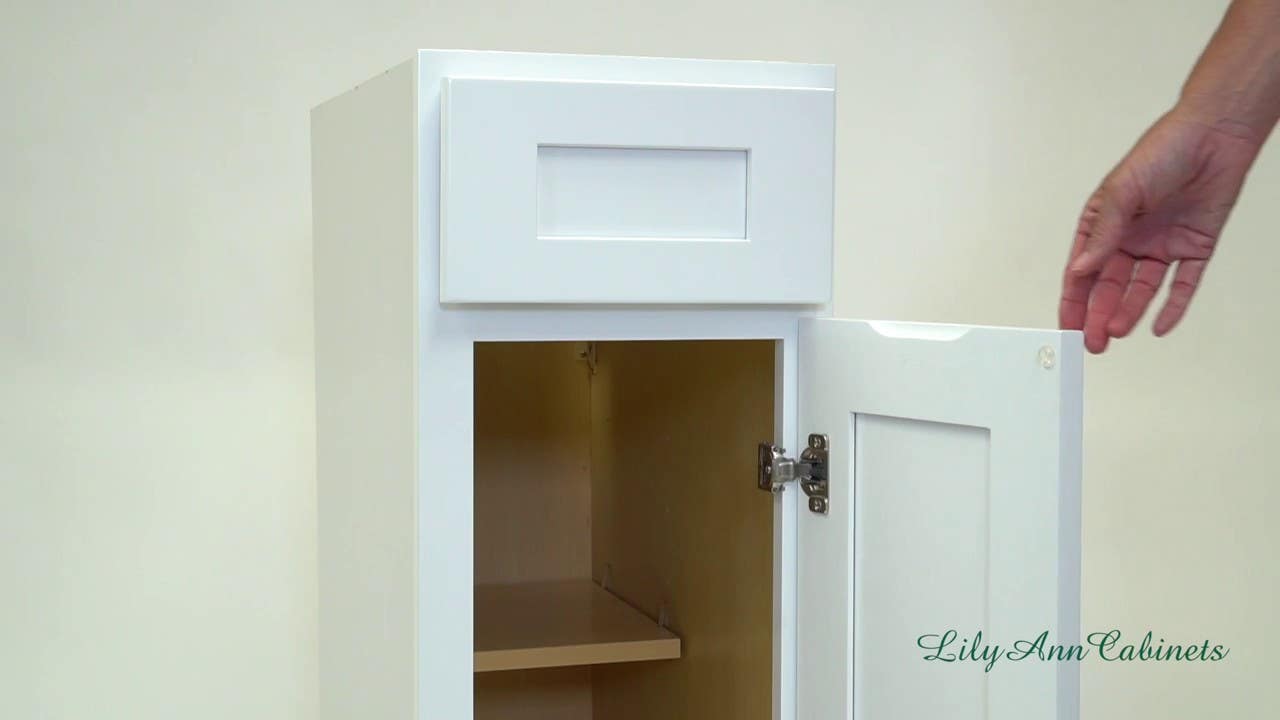 Summit Shaker White
FREE Sample - Summit Shaker White
$0.00
$9.99
You save:
$9.99 (100% off)
Summit Shaker White Vanities Collection