York Linen Off White Bathroom Vanities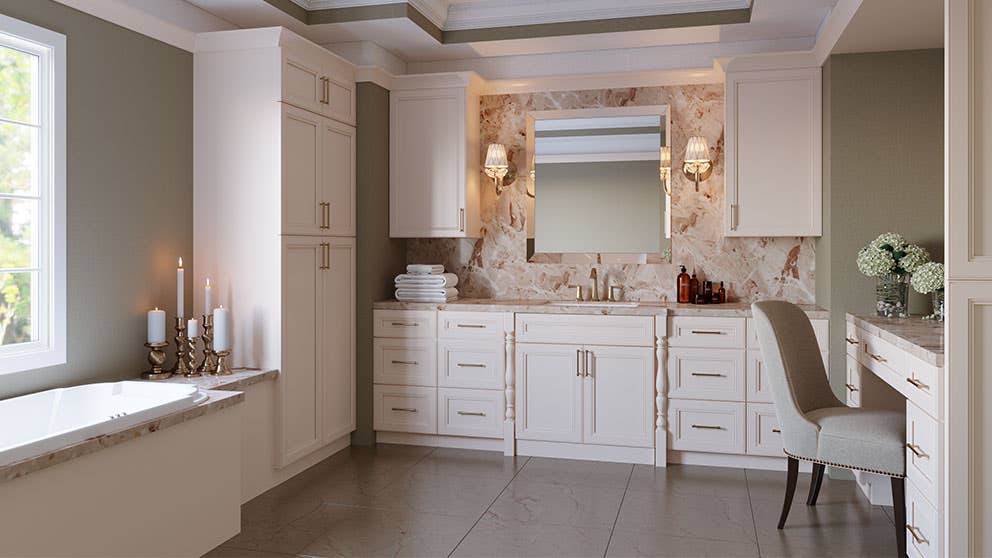 Wood Species:

Birch

Door Style:

Full Overlay, Flat Panel (Full Engineered Door)

Box Construction:

1/2" Solid Plywood (Birch)

Drawer Glide:

Full Extension, Soft Close Under-Mount

Drawer Head:

5-Piece, Full Engineered Drawer Head (Matches Door)

Drawer Construction:

5/8" Dovetailed Solid Wood

Hinge:

Soft Close Adjustable

Cabinet Interior:

Natural Wood Veneer, UV Coated

Cabinet Exterior:

Matches Door Finish

Assembly Method:

Sliding Dovetail

Delivery:

1-21 Business Days
Lily Ann Cabinets offers a stunning collection of bathroom vanities, and their York Linen series is particularly impressive for those seeking off white bathroom vanities to enhance their bathroom decor. The York Linen bathroom vanities exude a timeless charm with their off white finish, bringing a sense of elegance and serenity to any bathroom space. These off white vanities are a perfect choice for those who desire a classic and versatile look that can easily complement various design styles, from traditional to contemporary.
No matter what you choose, you always get delivery straight to your door. If you're unsure if these cabinets are right for you, check out our bathroom vanity buying guide.
Professional Quality Off-White Bathroom Vanity Design
Crafted with meticulous attention to detail, the York Linen bathroom vanities showcase quality construction and beautiful craftsmanship. The off white finish is not only visually appealing but also easy to maintain, ensuring your bathroom remains effortlessly chic for years to come. These vanities provide ample storage space, helping you keep your bathroom well-organized and clutter-free.
Whether you're renovating your bathroom or starting from scratch, Lily Ann Cabinets' York Linen off white bathroom vanities offer a perfect balance of functionality and aesthetics. They serve as a focal point, blending seamlessly into your bathroom design while providing the convenience and storage solutions you need. With York Linen bathroom vanities, you can transform your bathroom into a soothing oasis that reflects your style and taste.
Watch & Learn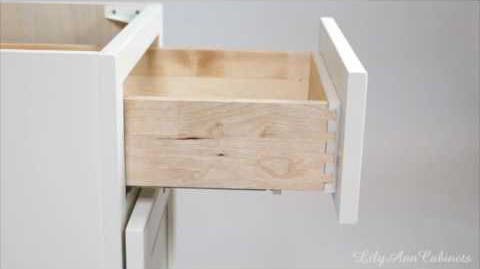 York Linen Cabinets Features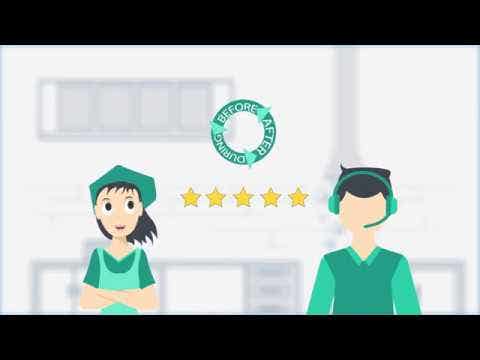 How It Works
FREE Sample - York Linen
$0.00
$9.99
You save:
$9.99 (100% off)
York Linen Vanities Collection