When you're deciding on flooring for your laundry room, laundry room tile is an ideal option. Laundry room tiles are durable, water-resistant, and come in a variety of colors and styles, making them a great choice for any laundry room. In this blog post, we'll look at the different types of laundry room tile and discuss the pros and cons of each option so you can make the best decision for your space. Keep reading to learn more about the perfect flooring for your laundry room!
Laundry Room Flooring Essentials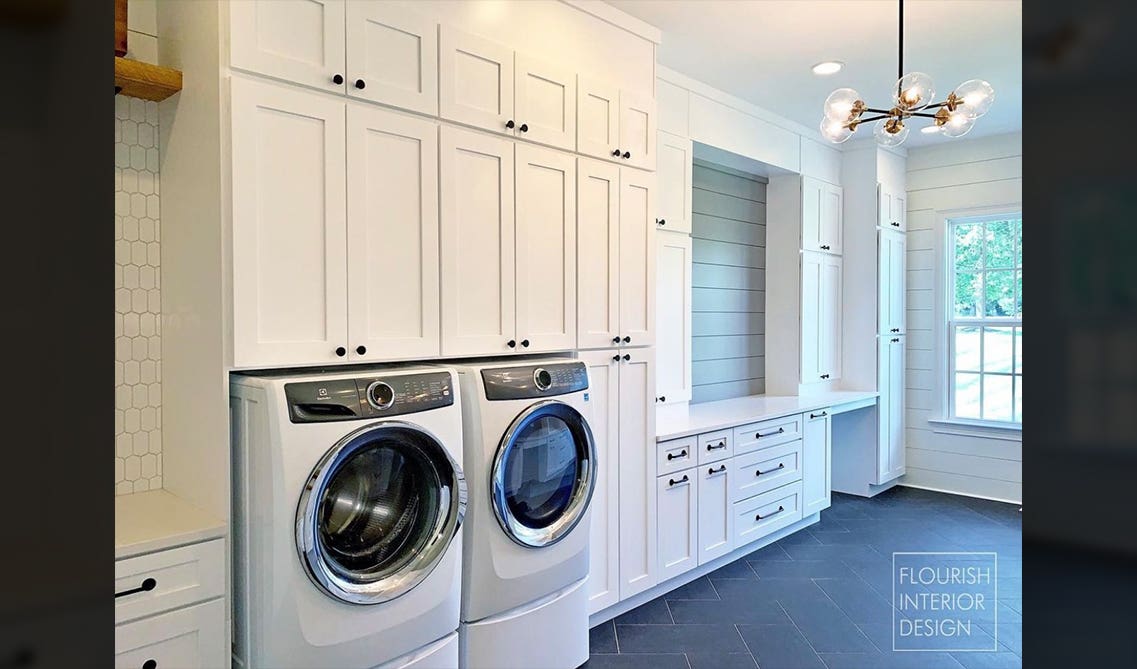 When it comes to choosing the best flooring for your laundry room, there are a few things you need to consider. The most important factor is that the floor must be able to resist moisture and water buildup, which can be caused by a washing machine overflow, a water pipe break, or simply the frequent use of laundry cleaning products. Wood floors, in particular, should be avoided since they can easily absorb water and be damaged. Another important factor is stain resistance. Laundry room floors need to be able to handle bleach, detergents and other cleaners without staining. Vinyl flooring is an excellent choice for laundry rooms since it's easy to clean and maintain, and it also offers a good level of stain resistance. Tile is also a popular option since it's waterproof and relatively low-maintenance. When deciding on the best flooring for your laundry room, make sure to consider all the factors involved, such as moisture resistance, stain resistance, and ease of cleaning. Vinyl flooring and tile are great options that offer both style and functionality. With the right materials, your laundry room will be more enjoyable and better protected against water damage.
Also Read: Decorating and Upgrading Your Laundry Room on a Budget

SPC Flooring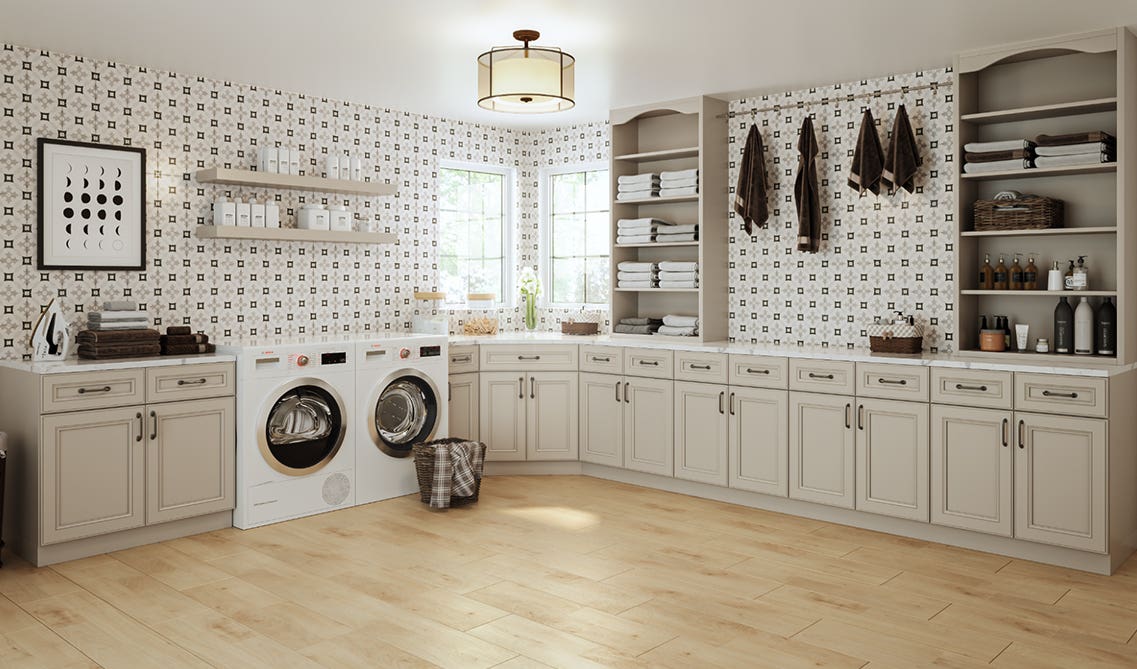 When looking for the best flooring for your laundry room, SPC flooring is a great choice. SPC (Stone Plastic Composite) flooring is waterproof and highly durable, making it perfect for the messiness of a laundry room. Lily Ann Cabinets sells three different finishes of SPC flooring—weatherwood grey, driftwood, and chestnut—that are all 100% waterproof, providing you with peace of mind in this high-traffic area. Not only is SPC flooring waterproof, but it's also engineered for durability and design, with IXPE underlayment providing acoustical benefits as well as underfoot comfort. Additionally, it's easy to clean, fire resistant, and impact resistant, making it an ideal laundry flooring option. Whether you're looking for the best flooring for laundry rooms or something that can handle the water and messes that come with doing laundry, SPC flooring is the perfect choice for your laundry room.
Tile Flooring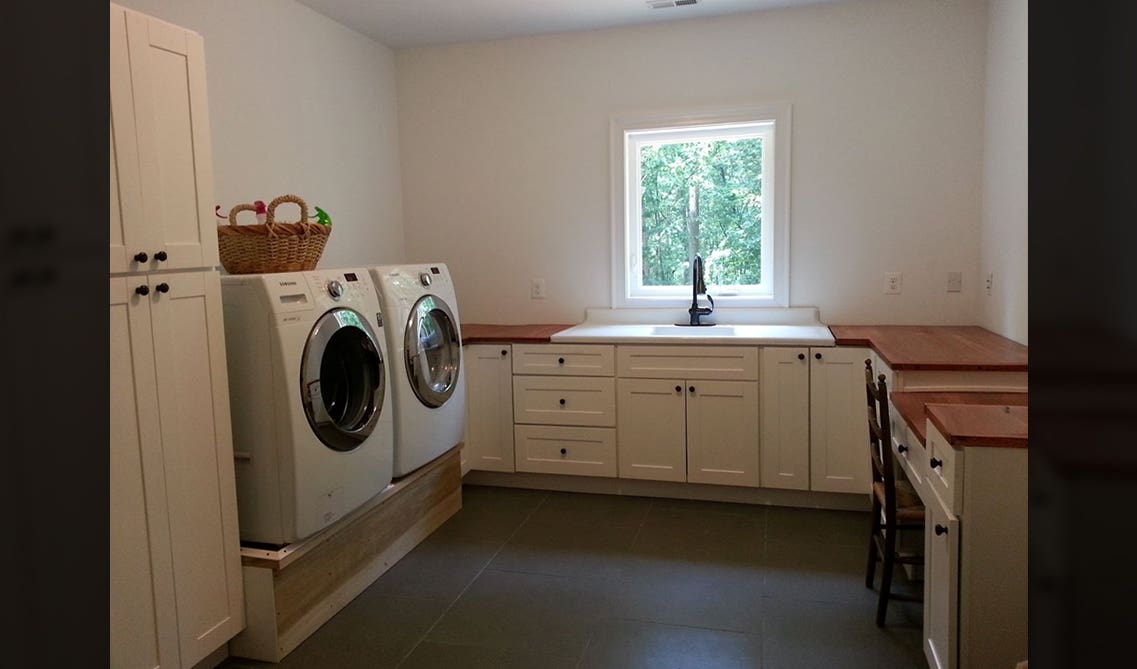 When it comes to the best flooring, laundry room tile is a great choice. Tile flooring, such as the SPC flooring tiles available from Lily Ann Cabinets, are perfect for laundry rooms due to their low maintenance, easy-to-clean, waterproof nature. Unlike vinyl flooring, tile does not need to be replaced as often and is also a great option for households that have sand or dirt regularly tracked in, as it can be installed in multiple rooms and makes the cleaning process a breeze. Additionally, these tiles come in two different sizes and two color options – silver and sand – which will give your laundry room a modern and sleek look. With the glazed finish of the tiles and their ADA compliant material, your laundry room will be a great-looking addition to any home!
Also Read: Laundry Room Makeover Ideas

Laminate Flooring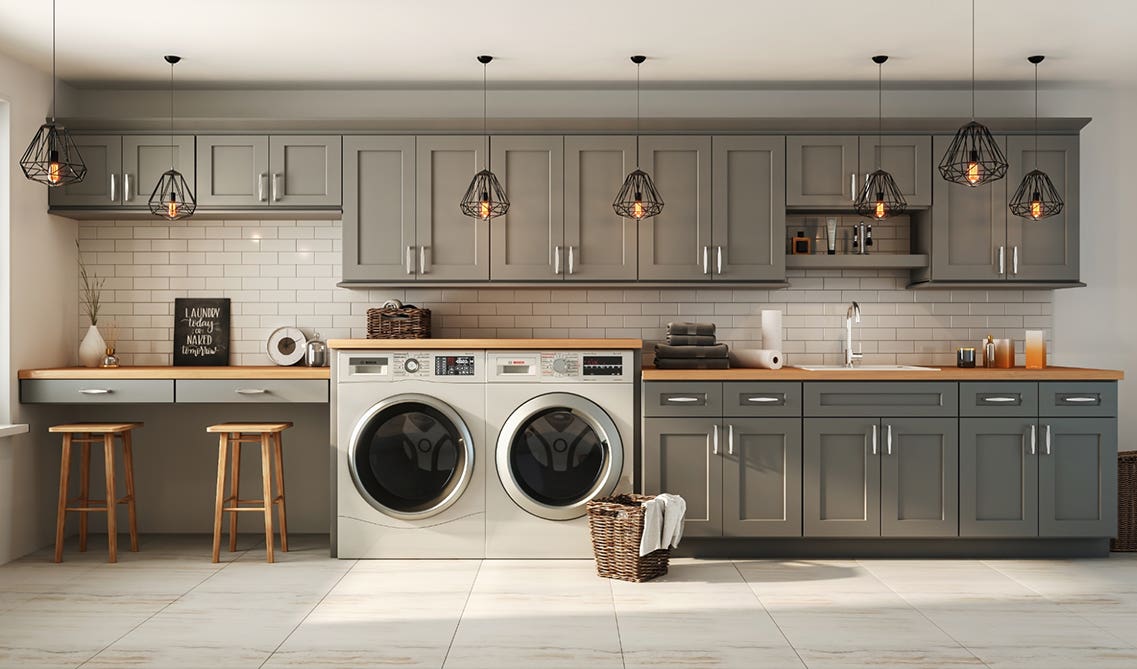 Laminate flooring is an incredibly beautiful inexpensive flooring on the market right now. It is an amazing option for the laundry room! It is an easy self-install and it has so many different options of colors for laundry flooring. Laminate flooring is also an easy replacement if you are ready to change up your flooring in your laundry room. However, some laminate flooring isn't waterproof. Because it is going in your laundry room, you will want to be sure you have a laminate flooring that is waterproof. If you are using a standard laminate, the flooring will begin to deteriorate quickly because it isn't waterproof.
Concrete Flooring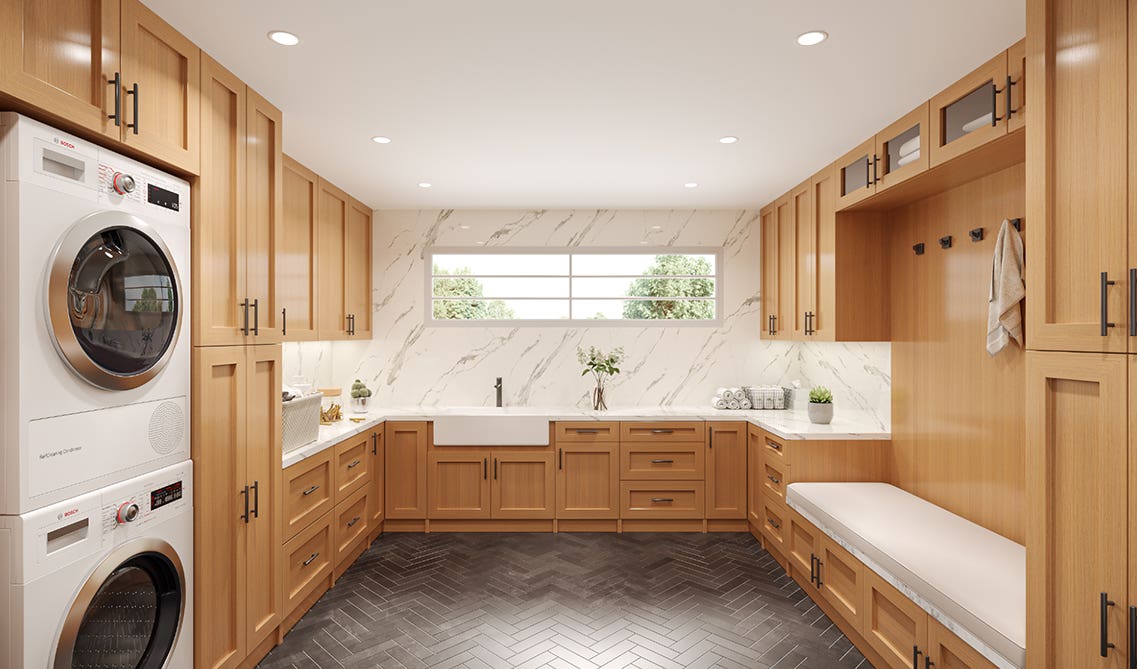 Concrete flooring is another great option, other than having to worry about water damage that could occur. Concrete flooring is very durable and incredibly easy to clean and maintain. The only issue with concrete flooring is it's not as appealing as other laundry room tiles would be. You can also stain the concrete floor to match your aesthetic or you can add a rug!
Also Read: 14 Ideas to Enhance and Organize Your Laundry Room Space

Vinyl Flooring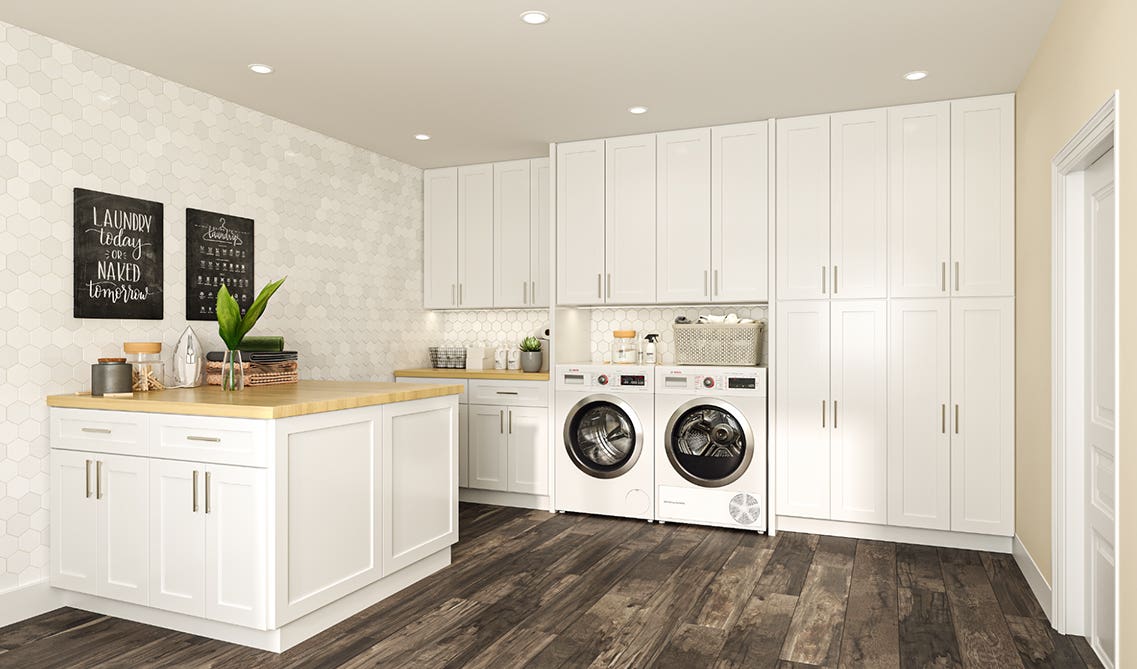 No matter what type of flooring you decide on for your laundry room, it's important to make sure that it's durable enough to withstand the heavy use and water damage that often comes with this space. Vinyl flooring is one of the best options for laundry rooms, and it's sure to look great and last for years. This laundry room flooring option is one of the best, and it's more waterproof than any other option on this list. There are a variety of different patterns and looks that come with vinyl flooring, so you're bound to find something that looks great for your laundry room.Vinyl floor is inexpensive, and you can self install it if you've got a small laundry room. However, long pieces of vinyl can be difficult to work with if you don't know what you're doing—leaving it to a professional is a better option in most cases. With a little bit of care and maintenance, your vinyl flooring laundry room will be able to withstand the heavy use and water damage that comes with this space, so you can enjoy a stylish and durable laundry room for years to come.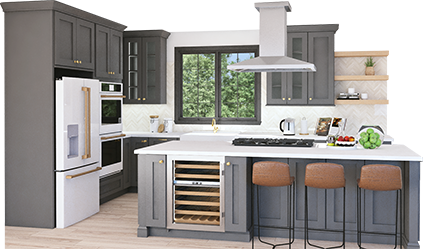 Get your FREE 3D kitchen design today!
Start Now
FAQ
1. Is luxury vinyl flooring good for the laundry room?
Yes! It is extremely durable and can withstand heavy use and water damage.
2. What is the best low maintenance flooring?
The best low maintenance flooring for a laundry room would be vinyl flooring or concrete flooring!
3. Do you need to waterproof a laundry floor?
It is recommended to use waterproof flooring for your laundry room so you don't have to replace your flooring so often.