The kitchen is often considered the heart of the home, and it's where families spend a significant amount of time cooking, eating, and entertaining. However, as with anything in life, kitchens can become outdated and in need of a refresh. Here are some signs that your kitchen needs an upgrade:
1. Your Kitchen Cabinets Are Worn or Outdated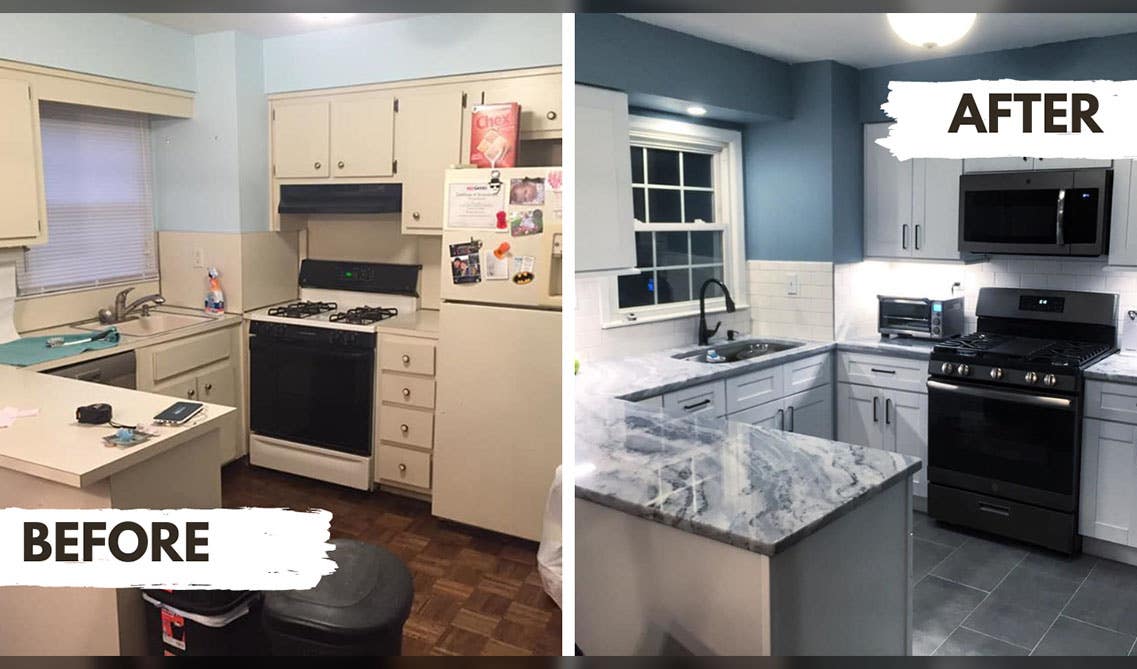 If your kitchen cabinets are peeling, cracked, or faded, it's time to consider updating them. New cabinets can not only give your kitchen a fresh look but also increase storage space and functionality. Lily Ann Cabinets offers a variety of cabinet styles that will fit any kitchen. Not only are these premium cabinets high quality but they are offered at the best prices that will for sure fit your budget. 
2. Your Appliances Are Outdated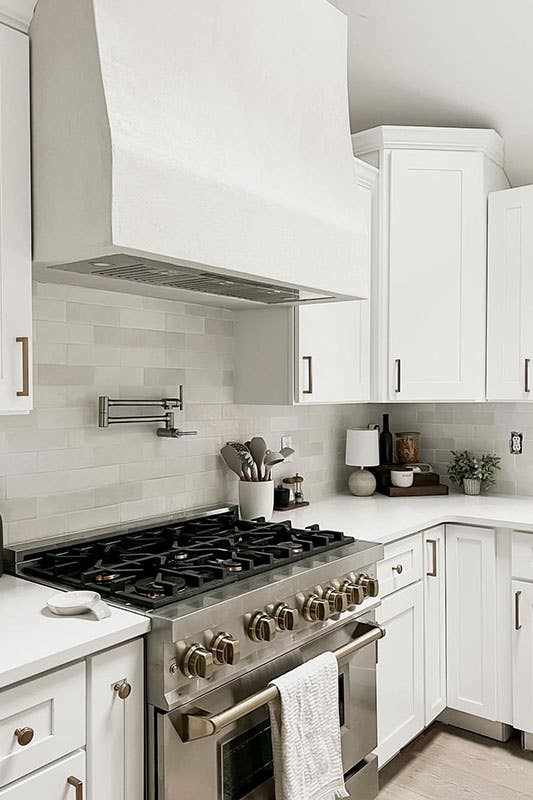 If your appliances are more than ten years old, they may be outdated and not functioning efficiently. Upgrading to newer models can improve the functionality of your kitchen and increase energy efficiency.
If you have old appliances in your home, you may be wondering if there's a way to update them without having to replace them entirely. Here are a few tips to update your old appliances:
Replace knobs and handles: One easy way to update your appliances is to replace the knobs and handles. This can give your appliances a fresh look and make them feel more modern. Check out Lily Ann Cabinets

Knobs and Pulls

Paint or resurface: If your appliances have a dated finish or color, consider painting or resurfacing them. There are special paints and finishes available that can give your appliances a new look.
Add trim or panels: Another way to update your appliances is to add trim or panels to them. This can give them a custom look that matches your kitchen décor.
Upgrade the hardware: If your appliances are still in good working condition, but you want some of the features of newer models, you can upgrade the hardware. For example, you can add a smart thermostat to your oven or a new control panel to your dishwasher.
Add accessories: You can also add accessories to your appliances, such as new grates for your stove or a new door panel for your refrigerator. This can improve the functionality and appearance of your appliances.
3. You Have Water Damage Under Your Sink
As kitchen sinks are prone to moisture, leaks, and spills, you may notice a strong odor or that your cabinetry has swelled under your sink. Adding a drip tray under your sink is a great way to keep your cabinetry protected and long lasting. It is also important to consider the material that your cabinetry is made out of. Lily Ann Cabinets are all made out of premium materials such as furniture grade plywood that is complete with a 12-step UV coat finish and they are 50% less than big box stores! Getting your cabinets from Lily Ann Cabinets not only ensures that you are getting the best quality, but you are getting the best price as well!
4. You're Running Out of Storage Space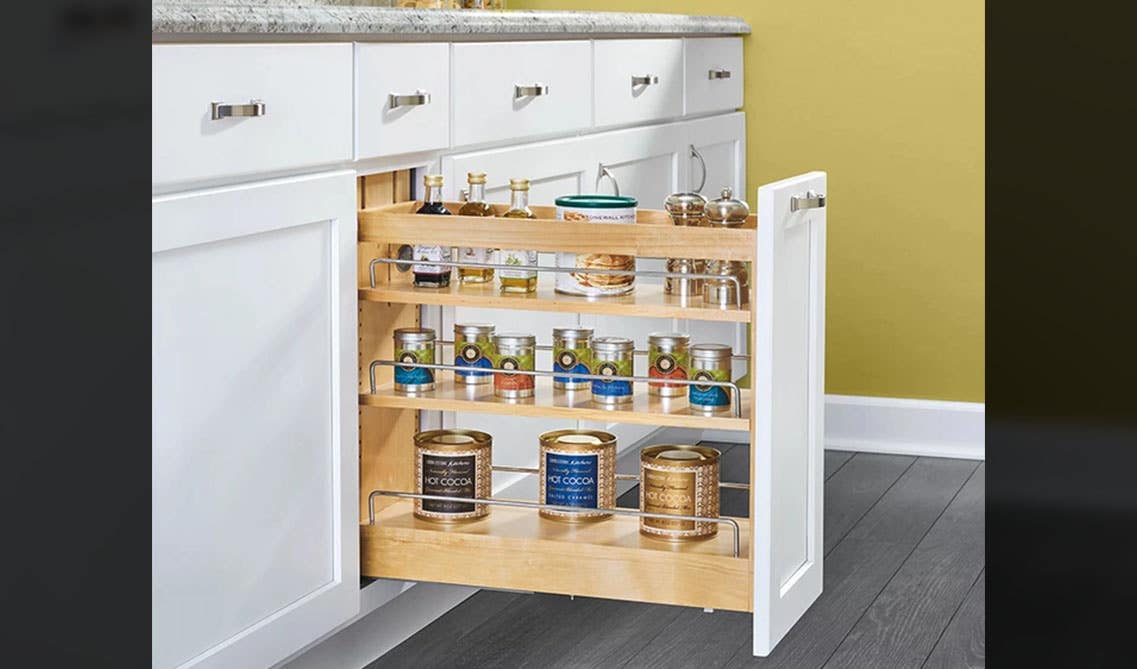 If your kitchen is cluttered and you're constantly struggling to find space to store your kitchen gadgets and cookware, it's time to consider updating your kitchen storage. Adding kitchen upgrades like more cabinets or installing shelves can create more space and help you stay organized. You can also easily add Lily Ann Cabinet inserts and organizers to save storage space and keep the inside of your cabinets organized. 
5. Your Countertops Are Worn or Outdated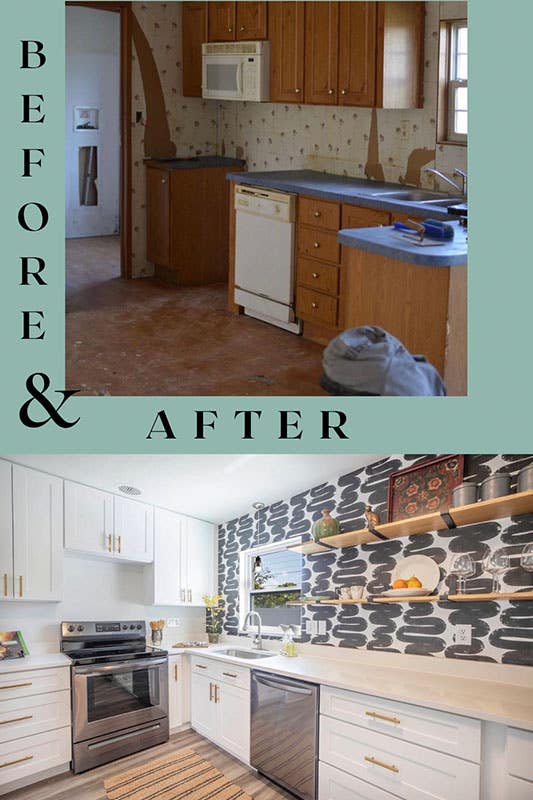 A great kitchen upgrade to consider If your countertops are stained, scratched, or outdated, is to consider replacing them. When starting a kitchen renovation, new countertops can give your kitchen a fresh and modern look while also improving functionality.
When it comes to kitchen renovation, choosing the right countertop for your kitchen is crucial. However, there are a variety of materials to choose from, each with its own pros and cons. If you're looking for the cheapest options, here are a few to consider:
Laminate countertops: Laminate countertops are one of the most affordable options and are available in a wide range of colors and patterns. They are durable and easy to clean, making them a popular choice for many homeowners.
Ceramic tile countertops: Ceramic tile countertops are also an affordable option and can be customized with a variety of colors and patterns. They are durable and heat-resistant, but can be prone to chipping or cracking.
Butcher block countertops: Butcher block countertops are a great option for those who want a warm, natural look in their kitchen. They are relatively inexpensive and easy to maintain, but can be prone to scratches and dents.
Concrete countertops: While concrete countertops can be more expensive than other options, they can be a cost-effective choice if you're looking for a durable and long-lasting option. They can be customized with a variety of colors and textures.
Solid surface countertops: Solid surface countertops, such as Corian or Swanstone, can be a more affordable alternative to natural stone countertops. They are non-porous and easy to clean, but can be prone to scratches and burns.
6. Your Kitchen Layout is Inefficient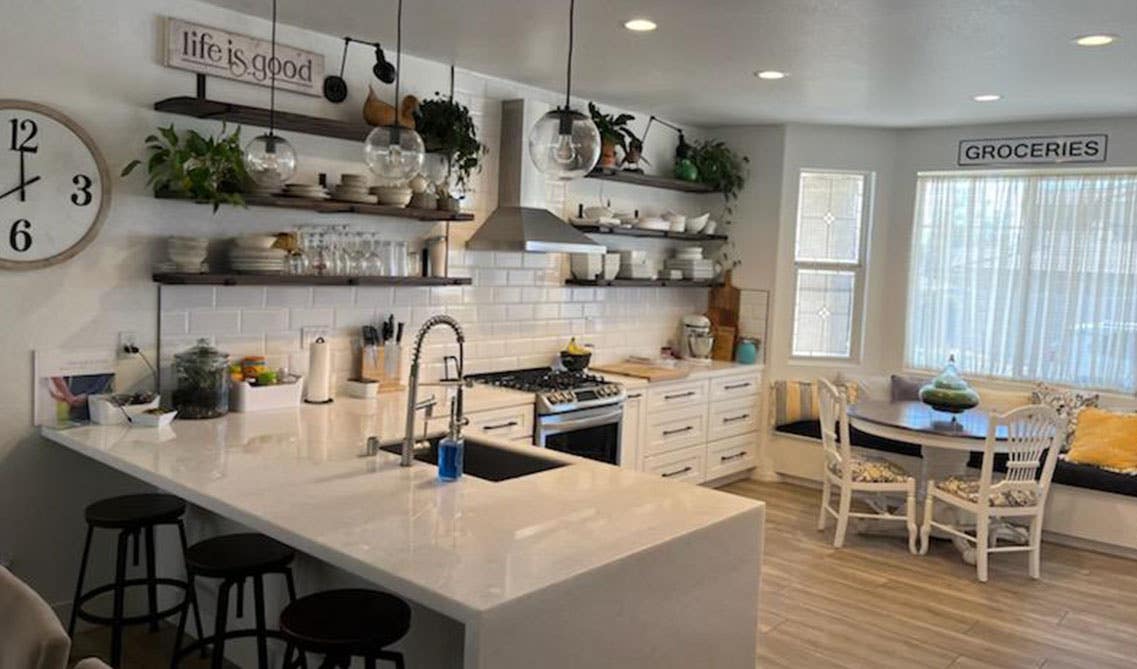 If your kitchen layout is not functional or doesn't meet your needs, it's time to consider updating it. A kitchen renovation can create a more efficient layout that maximizes space and improves functionality. 
Also Read: The Advantages of Choosing RTA Cabinets for Your Kitchen
7. Your Lighting is Outdated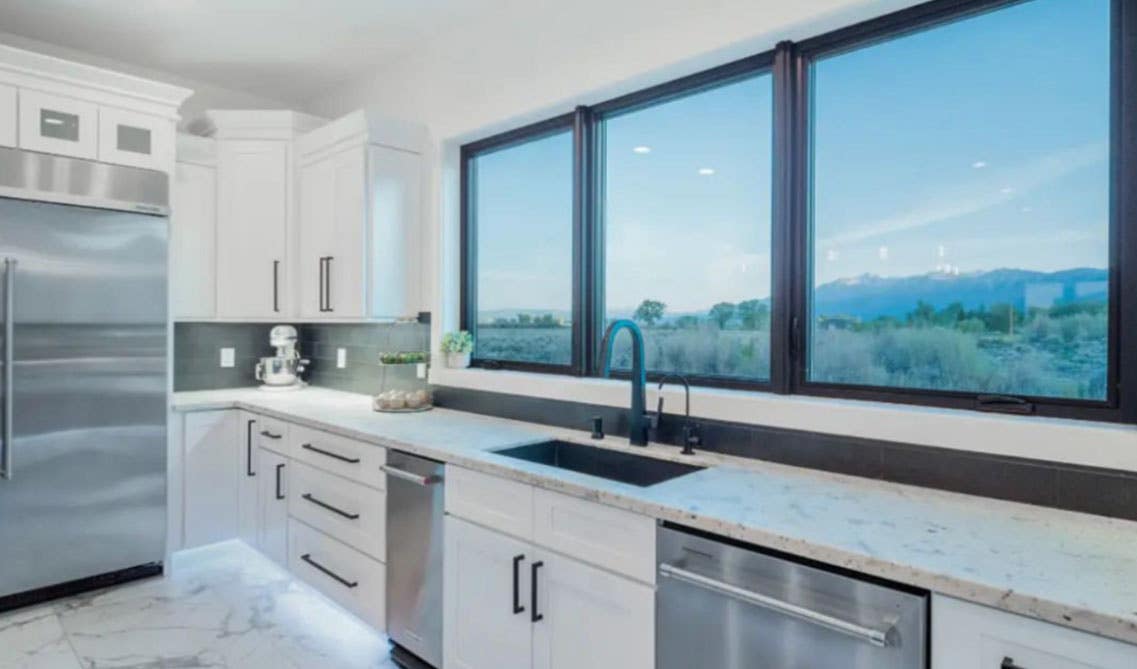 If your kitchen lighting is dim or outdated, it can make your kitchen feel dreary and uninviting. Upgrading to new lighting fixtures can brighten up your space and create a more welcoming atmosphere. Adding undertow lighting to your kitchen is a great way to spice things up. With Lily Ann Cabinets LED lights, installation and kitchen remodeling has never been easier. 
8. Your Flooring is Worn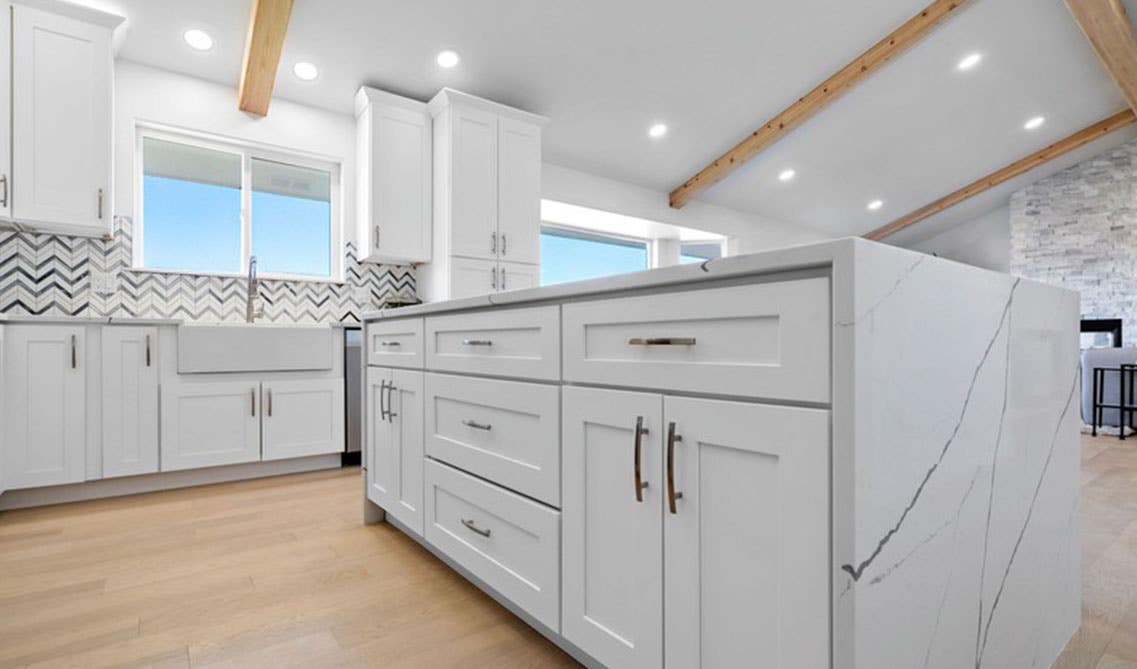 If your kitchen flooring is stained, cracked, or outdated, it's time to consider updating it. New flooring can not only give your kitchen a fresh look but also improve functionality and make it easier to clean. Shop Lily Ann Cabinets SPC flooring to receive high quality, durable, waterproof, and fire-resistant wood flooring. Before you purchase you could even receive free flooring samples.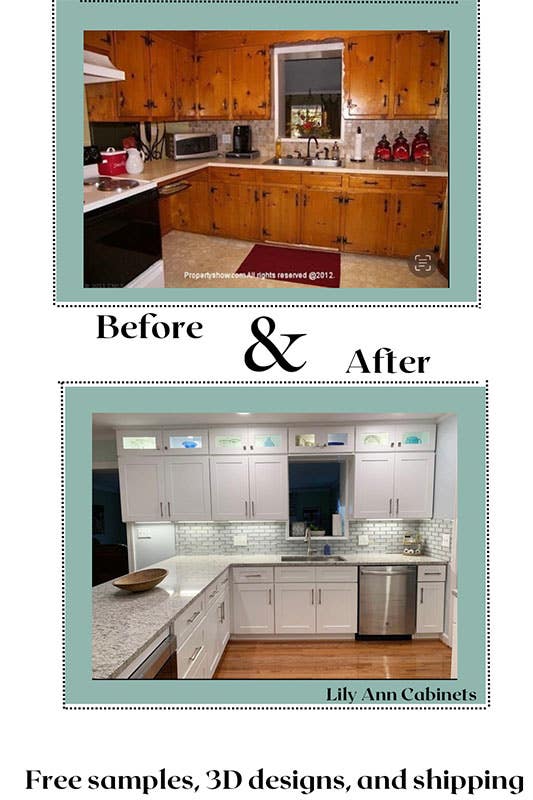 In conclusion,
if you're experiencing any of the above signs, it's time to consider updating your kitchen. Whether it's a minor update, like new lighting fixtures or new countertops, or a complete kitchen remodel, investing in your kitchen can increase the value of your home and improve your daily life. Lily Ann Cabinets offers FREE 3D designs if you are interested in seeing how your kitchen would look updated, along with how much it would cost. Lily Ann Cabinets also offers financing, free samples, and free shipping, so if you are in the market for a new kitchen, Lily Ann Cabinets is a great choice as it is the only 5-star family business in the industry. 
Related Blogs:
FAQ's
1. What kitchen upgrades add value?
There are multiple kitchen upgrades that add value to your space. The most affordable and efficient way to add value is by using Cabinets LED lighting. 
2. How do I know if my kitchen is outdated? 
Look for outdated flooring, countertops, and cabinets, as well as hardware and appliances. If they are not up to date or functioning as well as before it may be time for a kitchen upgrade.
3. What is the first thing to do when updating a kitchen?
The first thing to do is create a 3D kitchen design, easily create one with Lily Ann cabinets to see what your new kitchen would look like.