For most of us, the kitchen is one of the most important and heavily used rooms in our homes. It's also one of the hardest rooms to design well, so to get your creative juices flowing and help spark new ideas for your own kitchen, check out this list of seven different kinds of kitchen Layout ideas that have been popular in recent years, along with examples from some beautiful Kitchen remodels we have done.
1) U-shaped Layout
The U-shaped kitchen layout is the most popular small kitchen design layout for many reasons. The key features of a U-shaped kitchen are an island with a sink and stovetop, and storage space on either side of the island. It's ideal for smaller homes because it doesn't take up as much space as other layouts and it allows for more countertop space than most layouts. It also provides more privacy from the living room or family room by separating one half of the kitchen from the other.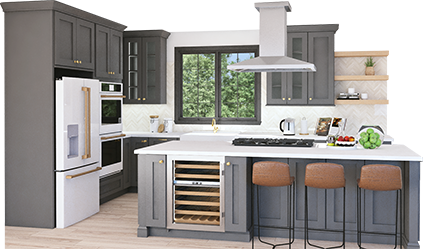 Get your FREE 3D kitchen design today!
Start Now
2) Galley Layout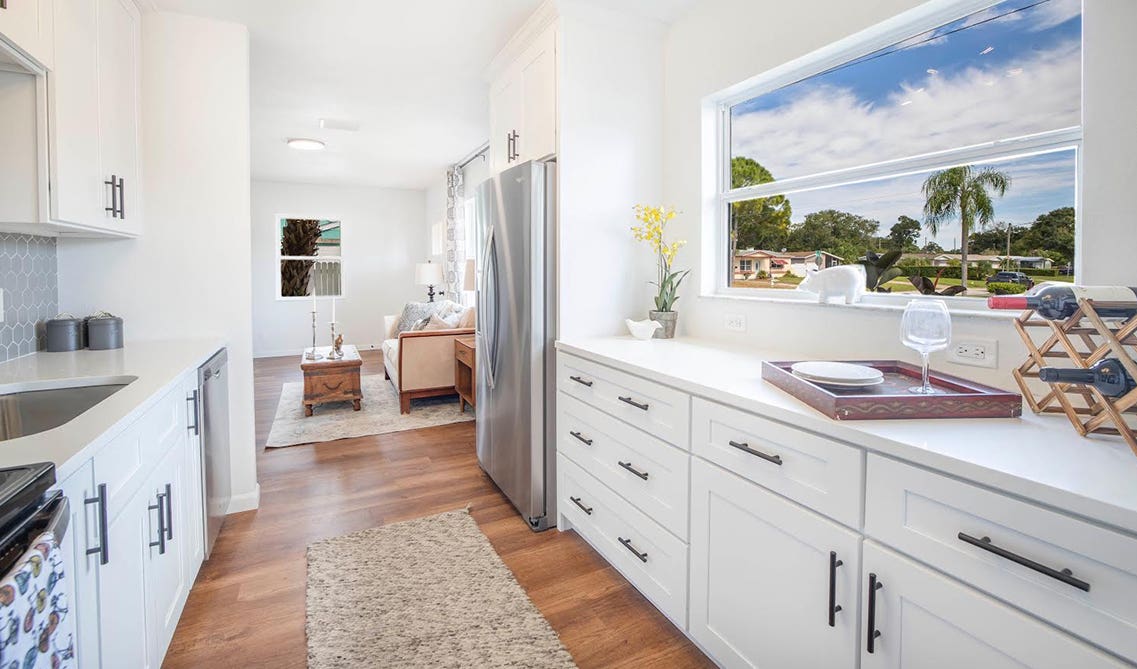 The Galley Kitchen layout is the most popular small kitchen design layout. It has a long, narrow workspace that runs parallel to the walls, with a storage area on either side of the workspace. As one of the more compact layouts, it's perfect for smaller kitchens or kitchens with an L-shaped configuration. It also saves on space and costs when compared to other layouts. If you're looking for a minimalist look without sacrificing functionality, this may be your best option!
Also Read: 10 Ways To Optimize A U-Shaped Kitchen Design

3) Island Layout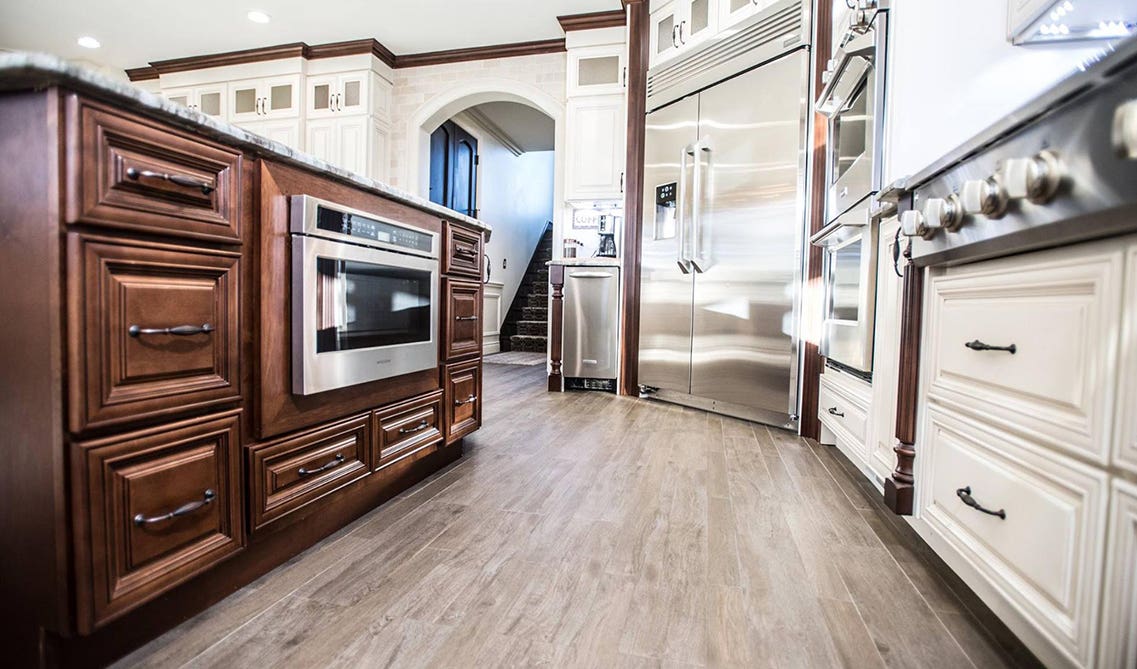 Having an island in your kitchen is a very popular kitchen design option because it offers plenty of storage and workspace in one convenient location. The downside to this layout is that the island takes up valuable floor space, which can be problematic for small kitchens. For example, if you have a 24'x18′ kitchen, you will only have 12'x6′ of usable kitchen floor space once you add an island. If your kitchen is any smaller than this, an island may not be the best option.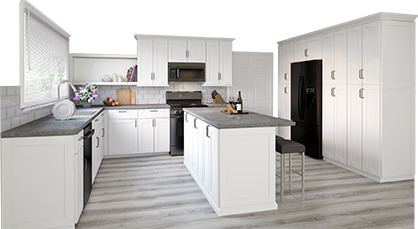 3D Kitchen Visualizer Tool
Bring your dream kitchen to life with our free kitchen visualizer!
Design Now
4) G-shaped layout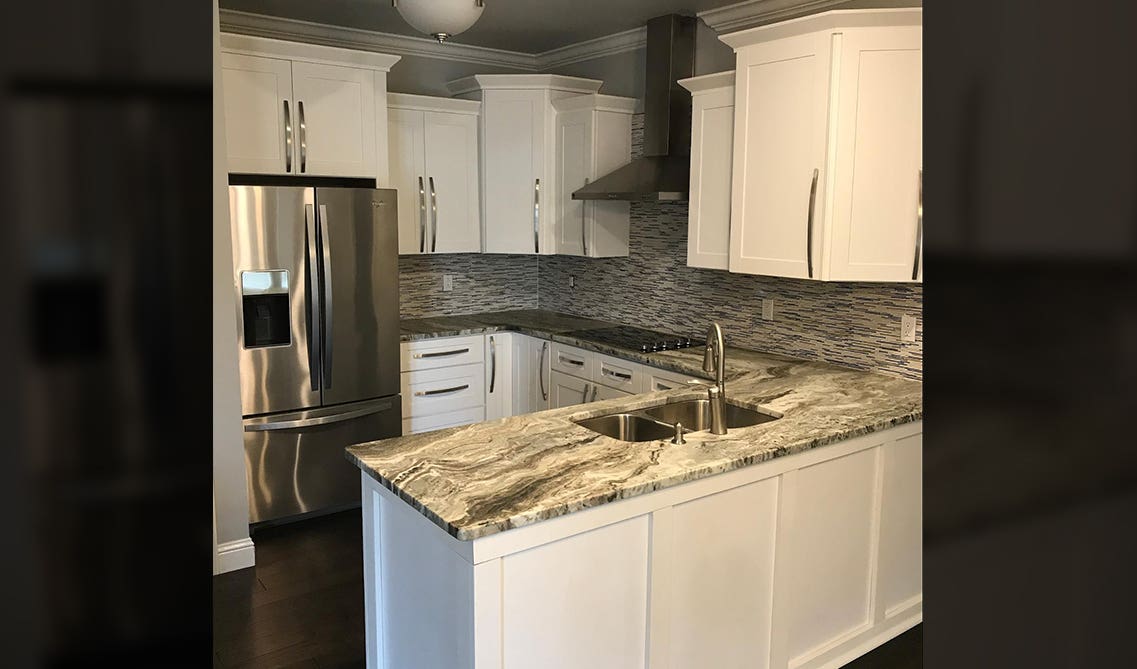 The G-shaped kitchen is a fun and efficient layout because it makes the most of the limited space. It's a good choice for families that are looking for more counter and storage space, but who don't want the kitchen to feel too cramped. The focal point of this kitchen is the large island in the center, which can be used as a prep station or even a place to eat breakfast or dinner. There's an oven right next to the stovetop so you won't have to go far when you need your next dish ready. There is also plenty of countertops on either side of the stove, which leaves plenty of room for storing pots and pans.
Also Read: 8 Galley Kitchen Designs That Maximize Space

5) L-shaped layout
L-shaped Kitchen layouts are a great option for smaller kitchens. This kitchen design layout will give you plenty of counter and cabinet space, as well as enough room for a small island. If your kitchen is on the smaller side, consider this layout to get the most out of the space you have.
6) One wall layout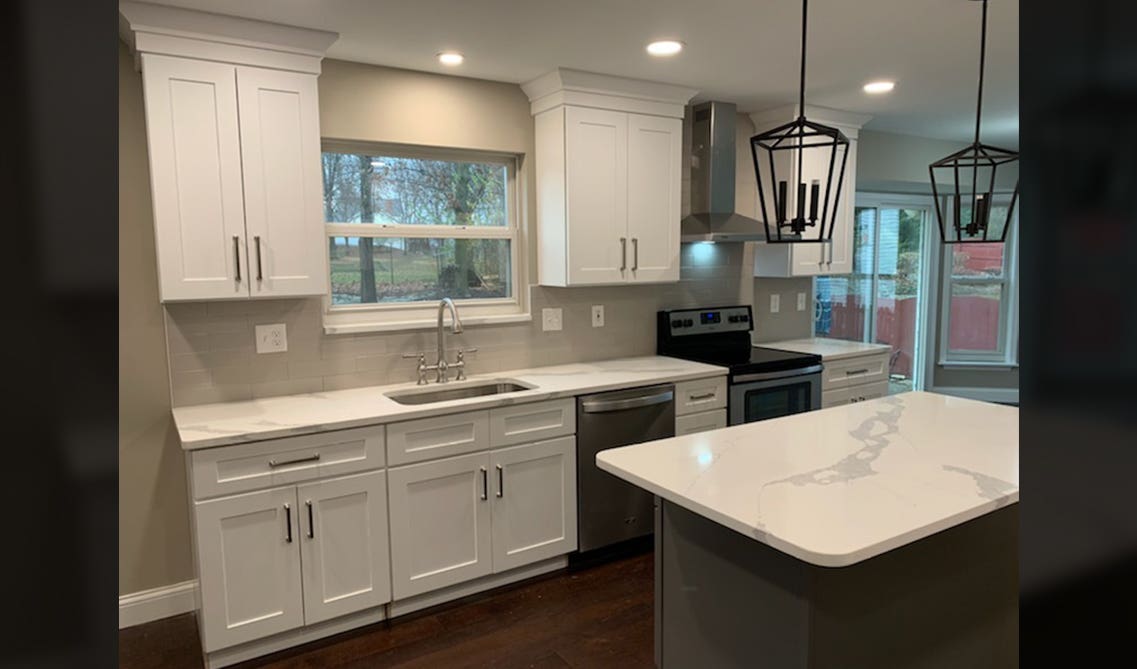 The One-Wall Kitchen layout is a kitchen design that can be used in both small and large kitchens. This layout has all the appliances, cabinets, countertops, etc. on one side of the wall for ease of use and organization. In this type of kitchen setup, the sink will typically be located near the cooking area for convenience purposes. 
The advantage with this type of kitchen design is that it is relatively easy to rearrange or modify because there are no obstacles like a countertop or island in the way.
Also Read: 10 Small Kitchen Design Ideas For Any Budget

7) Parallel Layout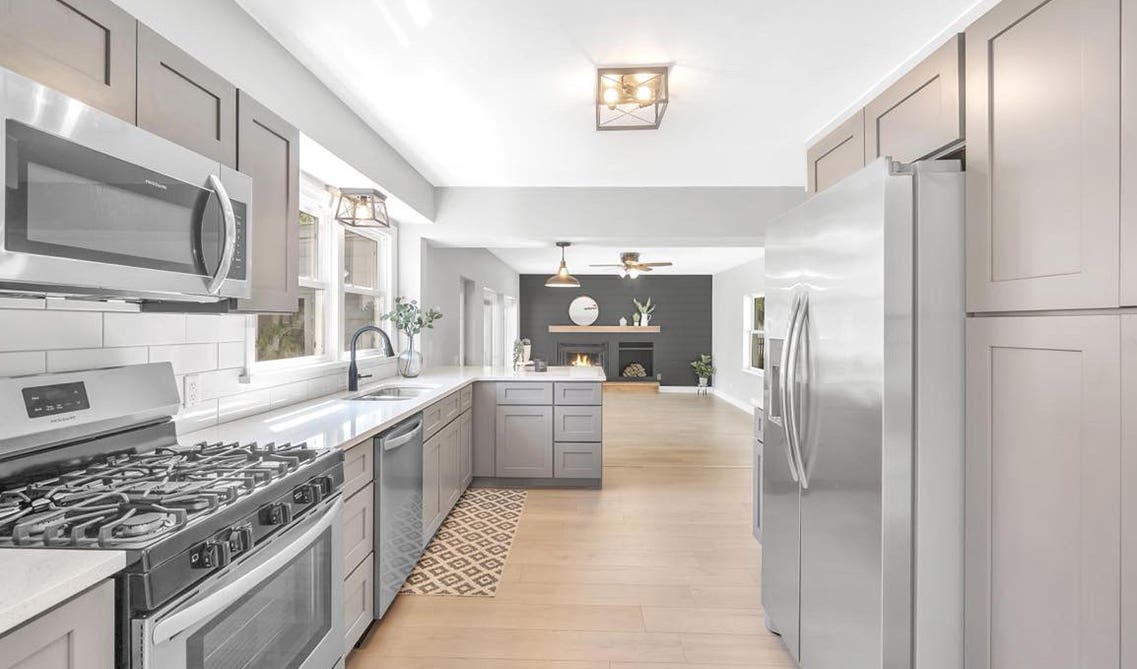 The Parallel layout is an ideal choice for narrow rooms or galley-style kitchens, as it works well in small spaces. You can place your refrigerator and stove on one side, while keeping your countertop area open on the other. This allows you to easily move around the kitchen while cooking and prepping meals. Additionally, this layout is perfect for entertaining guests, as you'll have more than enough room to accommodate a small gathering. The Parallel layout also offers plenty of storage options. You can take advantage of tall cabinets or shelves to store appliances, dishes, and cookware. If you prefer a minimalist look, consider adding open shelving or floating shelves to display your favorite pieces. No matter what size kitchen you're dealing with, the Parallel layout is an ideal small kitchen design layout that maximizes your available space. With this kitchen design floor plan, you can create a functional and stylish space that works perfectly for you.
FAQ's
1. What is the most popular kitchen layout for 2023? 
Although all homes have their own unique layout we think the U-shape layout is the most popular in 2023.
2. Is the kitchen triangle layout outdated? 
No, but when thinking about designing your kitchen always keep space and functionality in mind. Get a free 3D design from Lily Ann Cabinets today.
3. What is a good kitchen size square fit? 
100 Square Feet is a good baseline size for any kitchen, they range in sizes so this will depend on your home. 
4. Which kitchen layout is least efficient?
 If you are thinking about adding an island, you need to make sure it fits and you still have enough space to move around freely and comfortably.
5. What makes the parallel kitchen design so special?
 It comes with two countertops, parallel to one another, giving the owner ample space for prepping and cooking.