When it comes to designing a bathroom space that seamlessly blends functionality and aesthetics, the choice of vanity top material and style plays a pivotal role in defining the overall ambiance. With a myriad of options available, each material brings its own unique attributes and visual appeal, while various styles contribute distinct design aesthetics. 
From the timeless elegance of marble to the modern sleekness of stainless steel, and encompassing styles ranging from rustic charm to minimalist modernity, this guide will explore many bathroom vanity top materials and styles, empowering you to curate a space that perfectly aligns with your personal taste and desired ambiance.
Materials
: 
Marble:
A classic and luxurious option, marble vanity tops come in a variety of colors and patterns, adding elegance to your bathroom.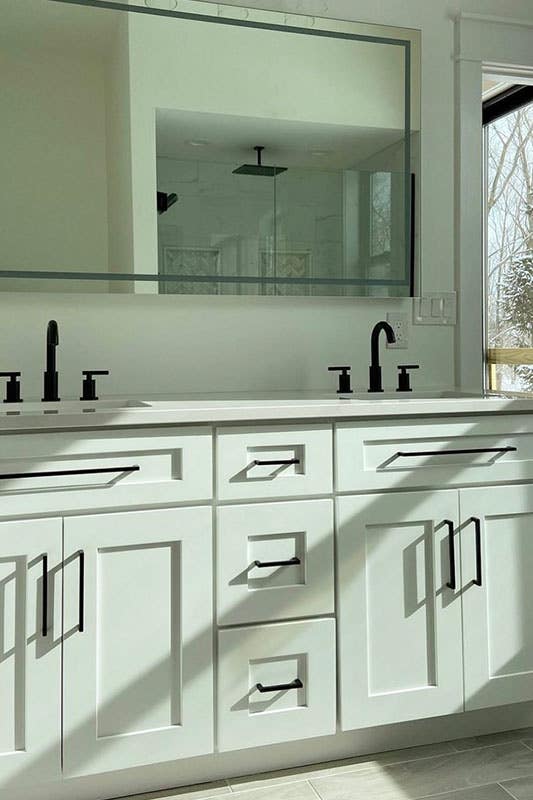 Granite: 
Known for its durability and natural beauty, granite vanity tops are available in various colors and offer a polished and sophisticated look.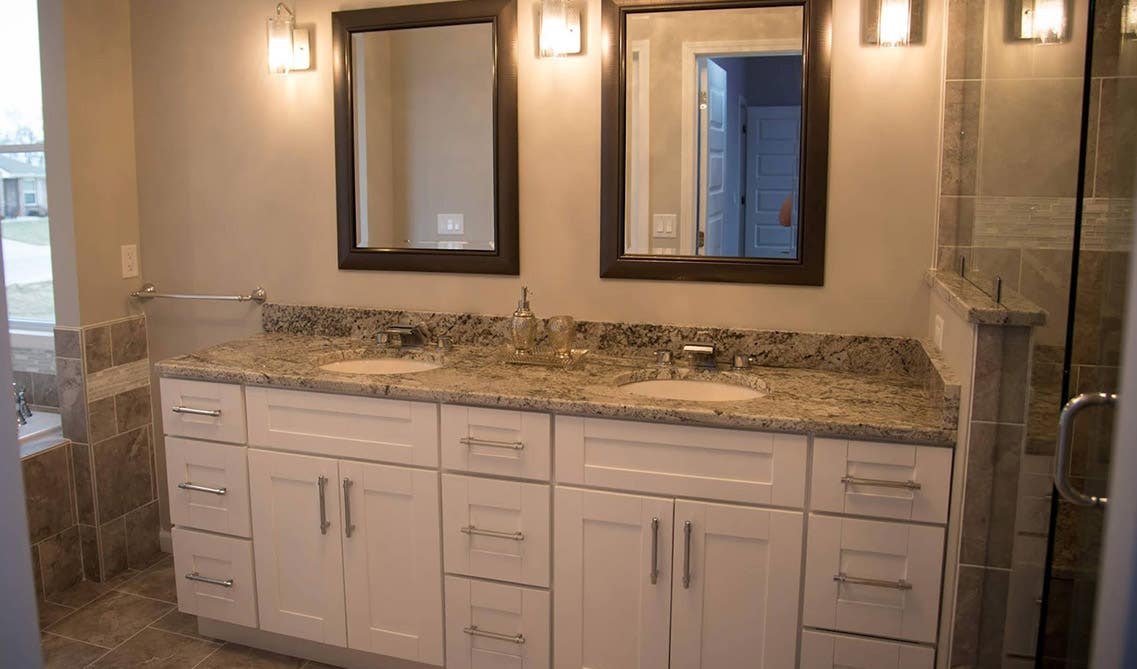 Quartz:
Engineered quartz offers both durability and a wide range of color and pattern options. It's non-porous and easy to maintain.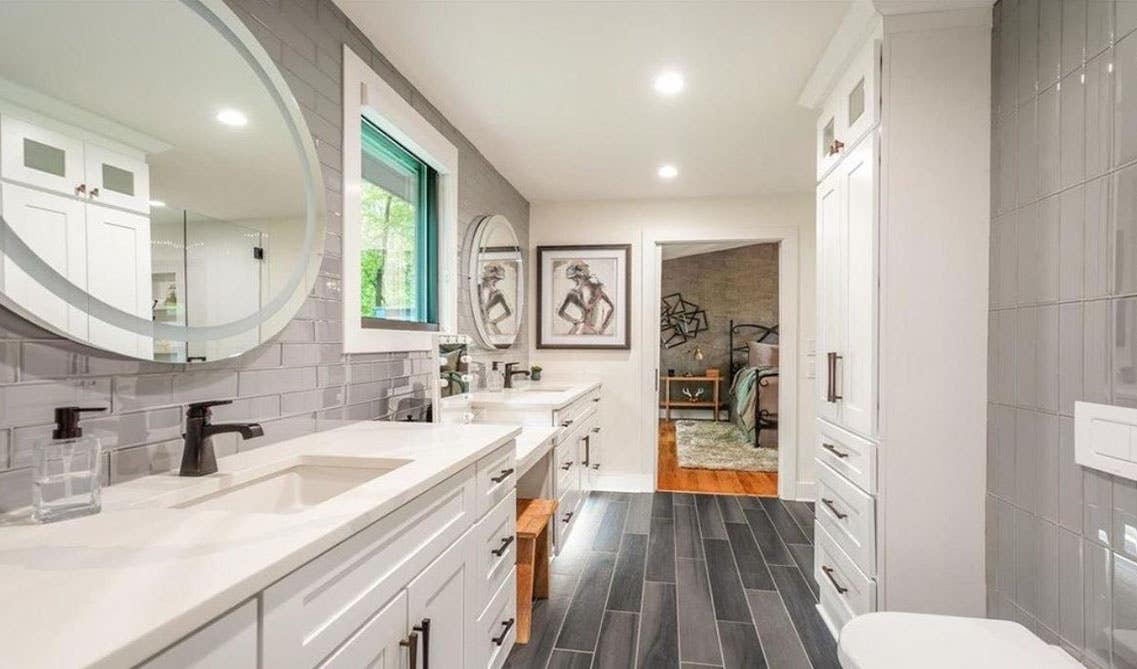 Concrete: 
Concrete vanity tops offer an industrial and contemporary feel. They can be customized with various textures, colors, and patterns.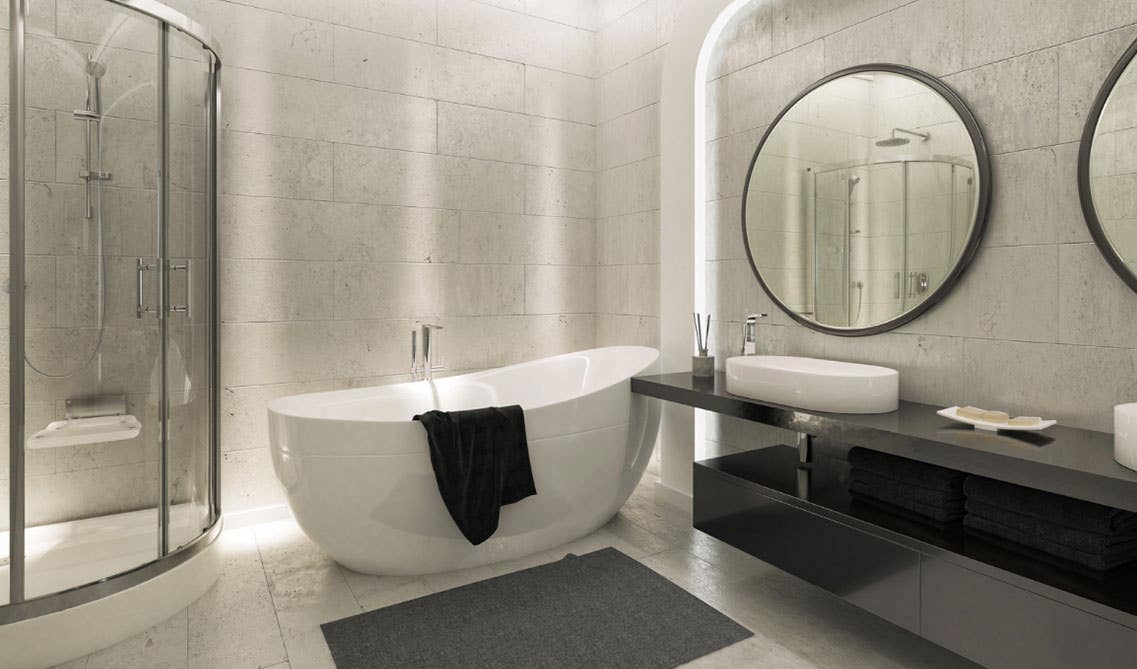 Wood:
Wooden vanity tops provide warmth and natural charm. Proper sealing is essential to protect the wood from moisture in the bathroom.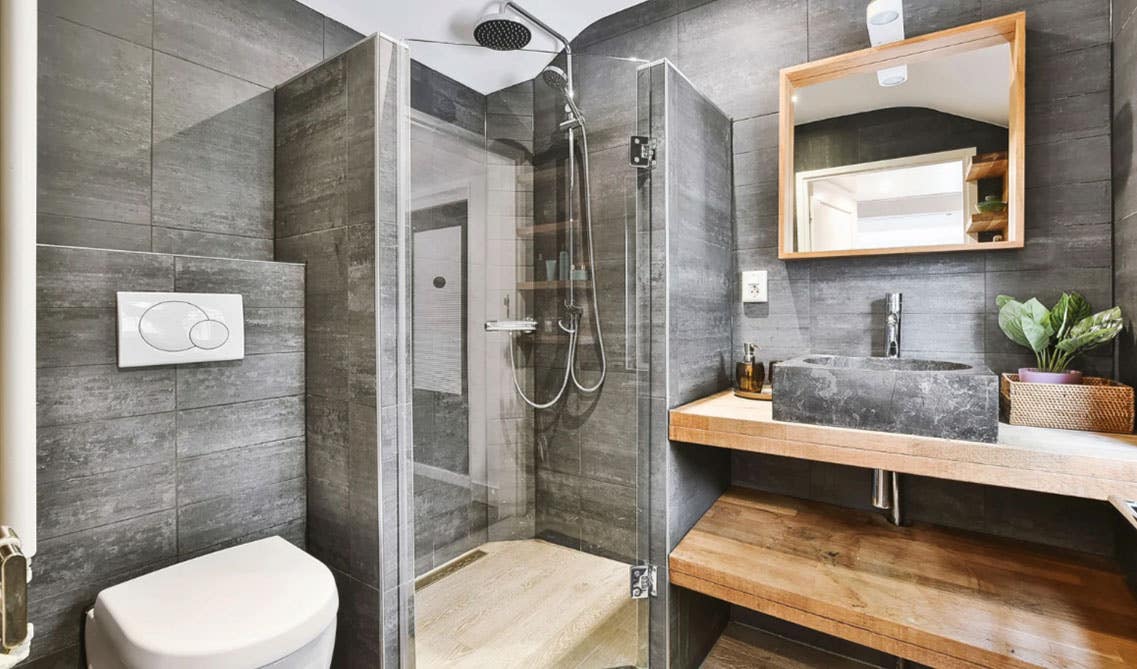 Tile:
Tile vanity tops allow for creativity and customization. You can choose from various tile materials, sizes, and patterns to achieve your desired style.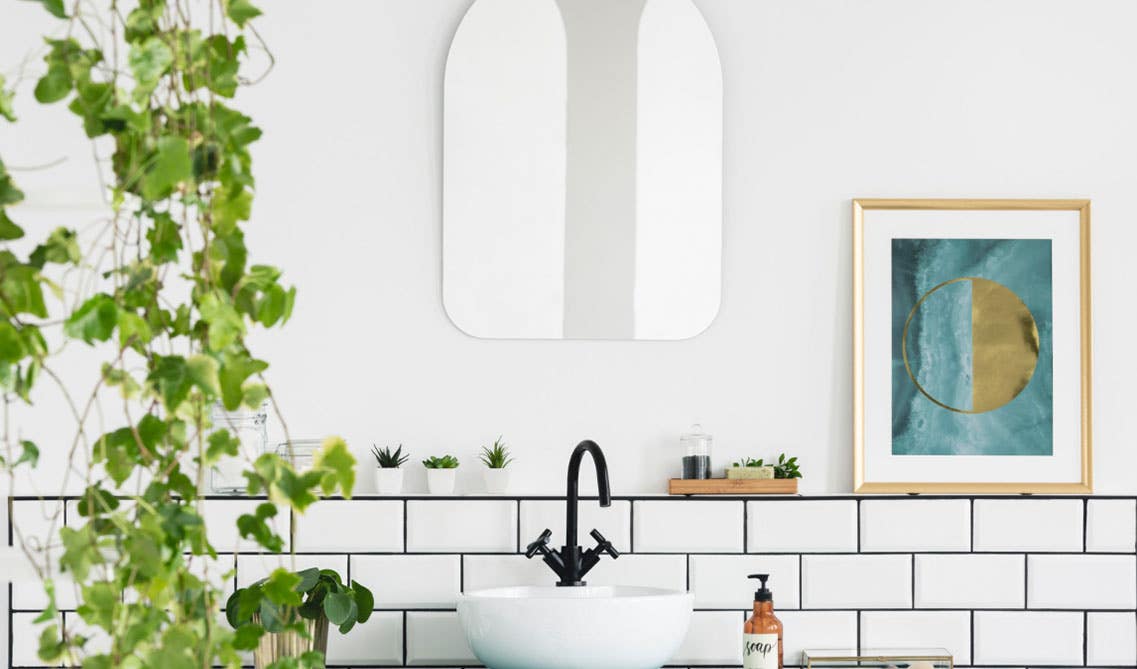 Laminates:
Affordable and available in numerous colors and patterns, laminate vanity tops are a budget-friendly option.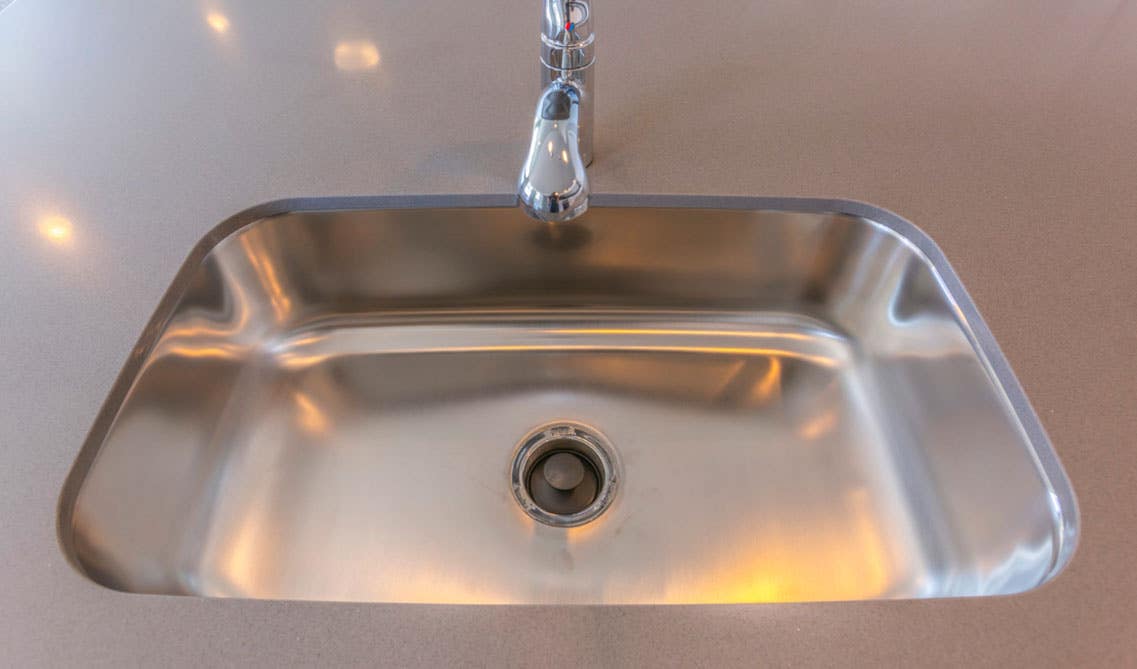 Stainless Steel:
For an industrial or contemporary aesthetic, stainless steel vanity tops are durable and easy to clean. They can create a unique focal point in your bathroom.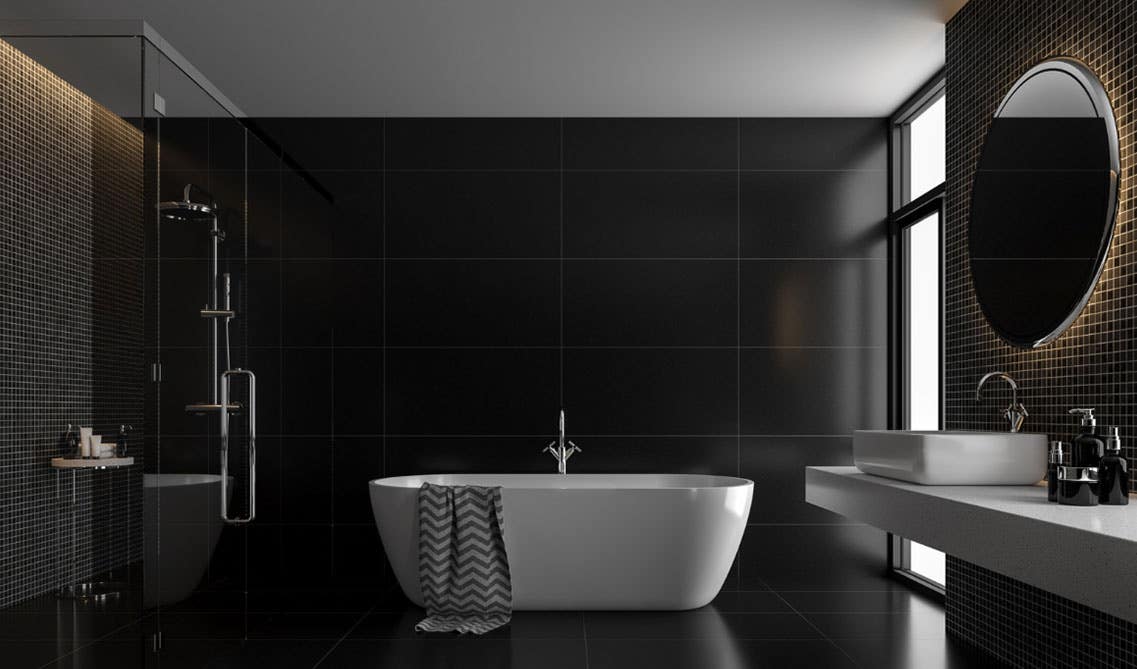 Styles:
1. Traditional:
A classic and timeless style characterized by intricate details, ornate fixtures, and rich colors.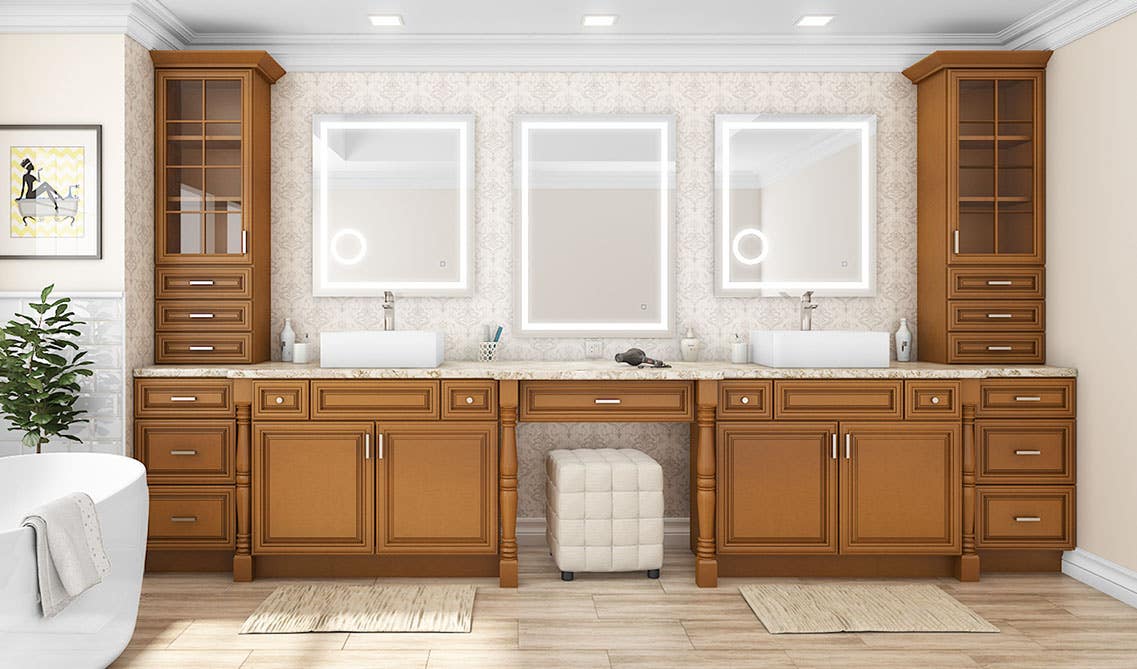 2. Modern:
Clean lines, minimalistic design, and a focus on functionality define modern bathroom vanity styles.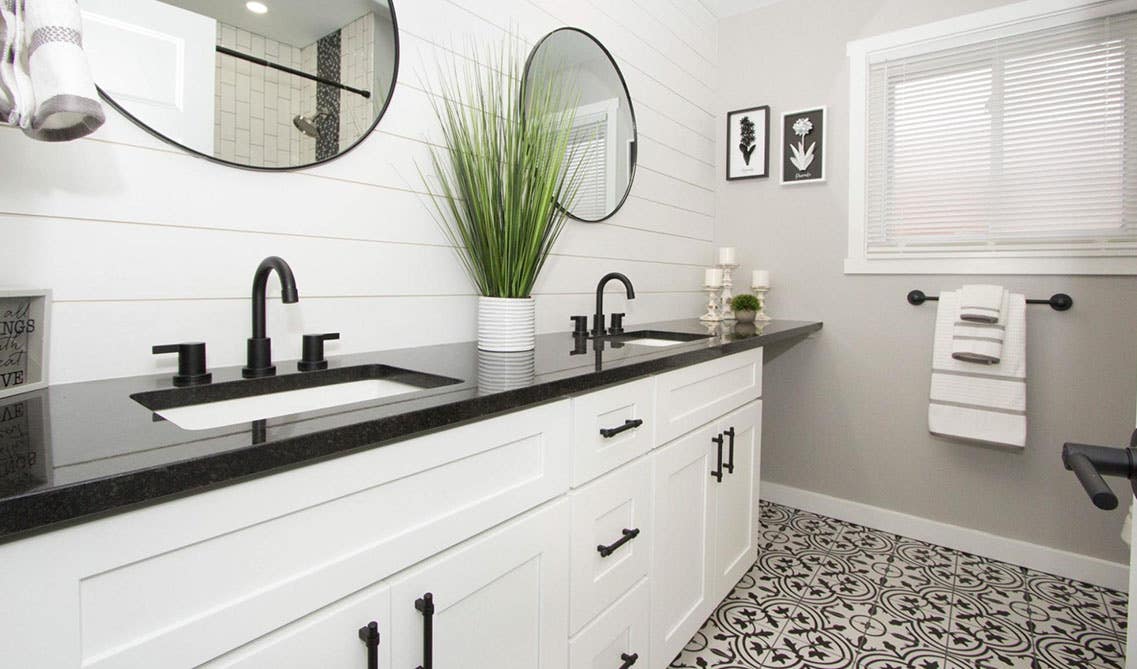 3. Transitional:
Combining elements of both traditional and modern design, transitional vanities offer a balanced and versatile look.
4. Rustic:
Rustic styles feature natural materials, distressed finishes, and a cozy, countryside charm.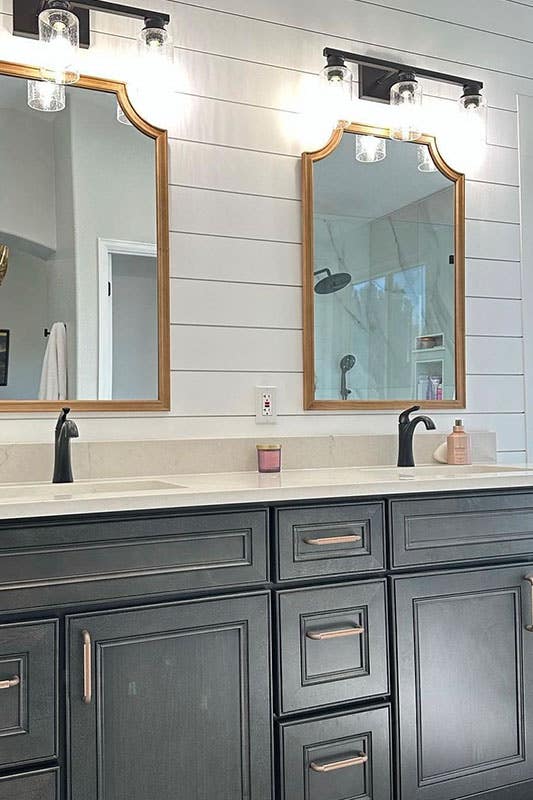 5. Industrial:
Inspired by urban lofts, industrial vanities incorporate raw materials, exposed hardware, and a utilitarian feel.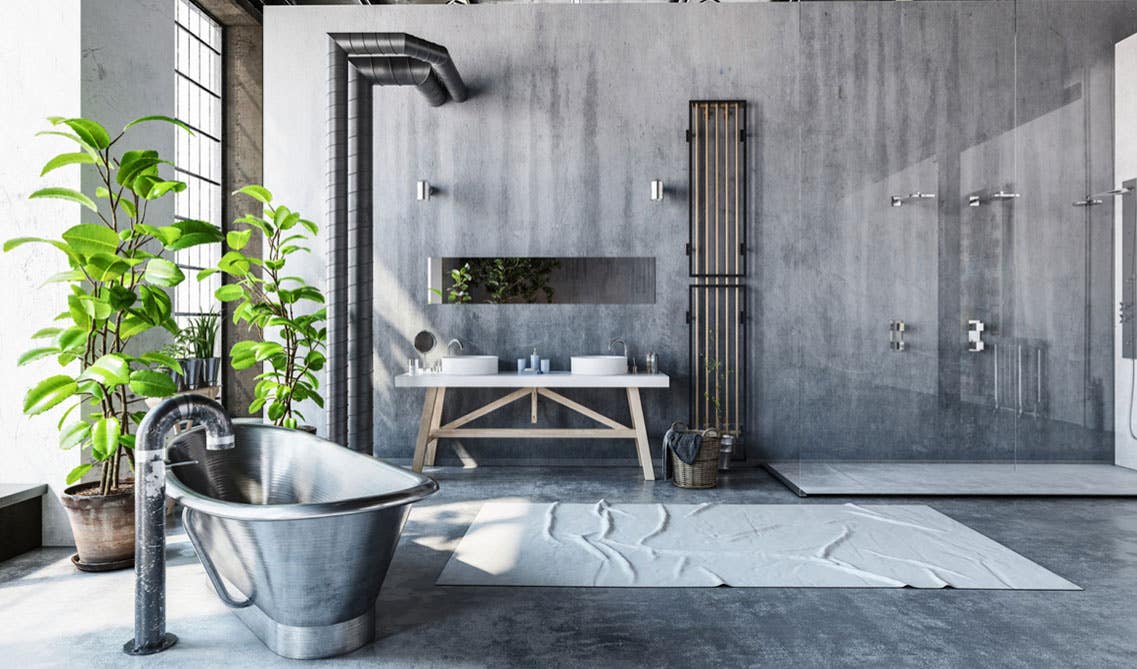 6. Coastal:
Coastal or nautical styles evoke a beachy atmosphere with light colors, weathered finishes, and beach-inspired decor.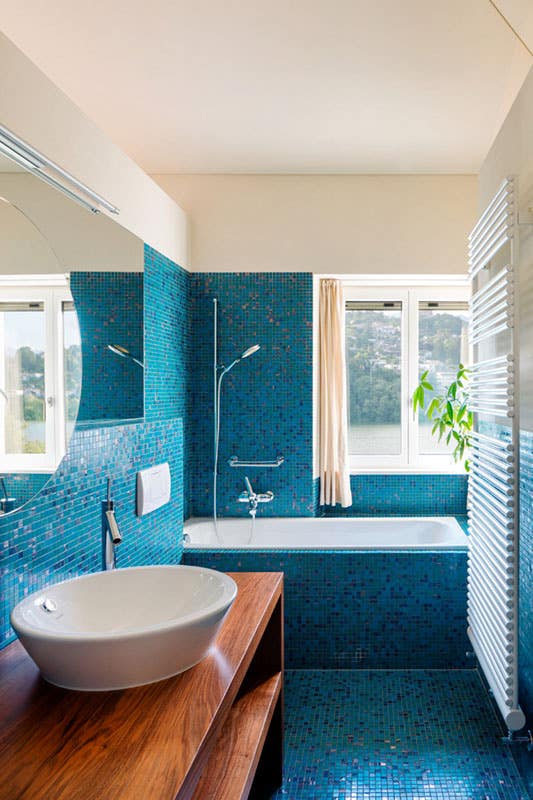 7. Scandinavian:
Known for its simplicity and functionality, the Scandinavian style features light colors, natural materials, and a clutter-free design.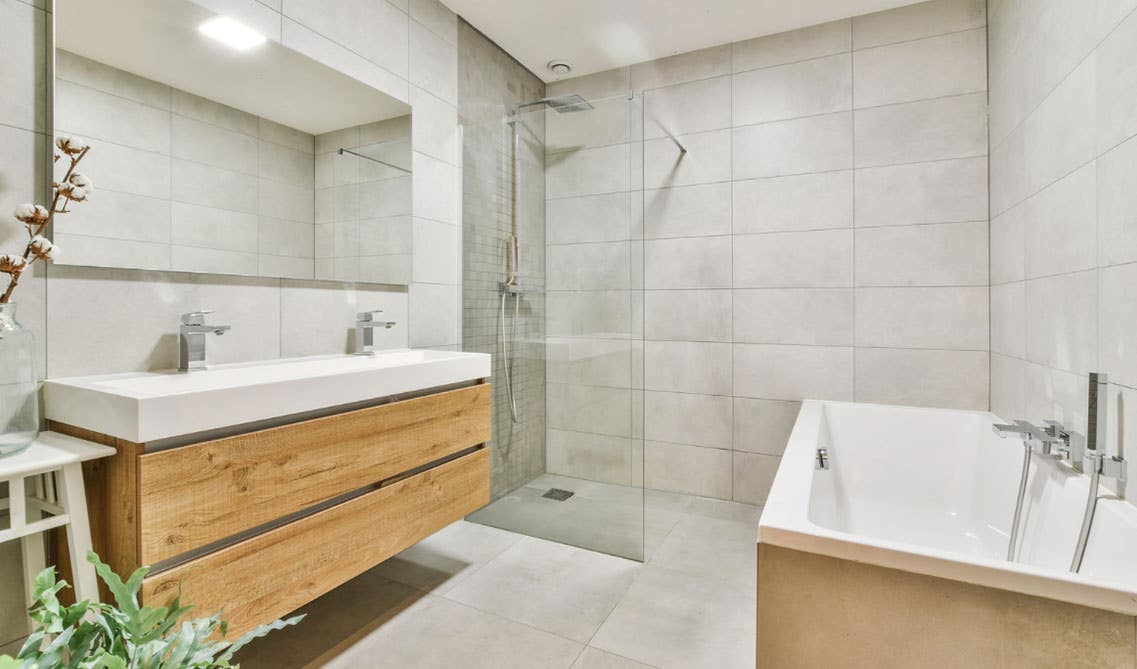 8. Farmhouse:
Farmhouse vanities embrace a cozy and charming aesthetic with features like apron sinks, distressed wood, and vintage fixtures.
9. Mid-Century Modern:
This style draws from the 1950s and 1960s, featuring clean lines, geometric shapes, and a retro vibe.
10. Art Deco: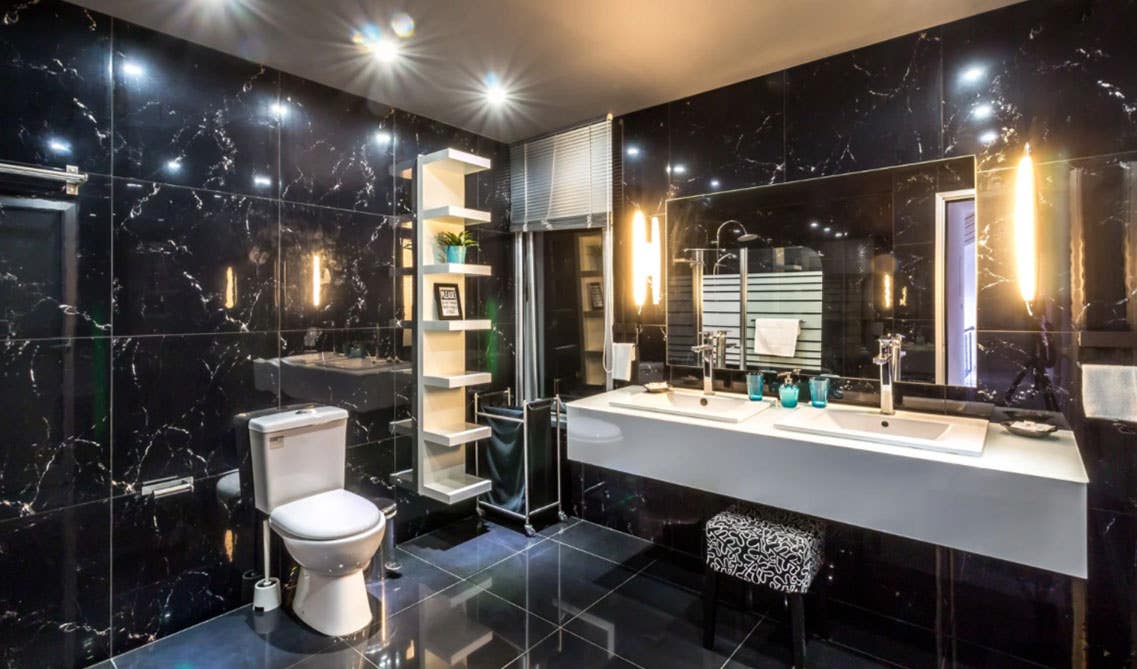 Glamorous and luxurious, art deco vanities showcase bold patterns, metallic accents, and a touch of opulence.
At Lily Ann Cabinets, we take immense pride in our unmatched customer service. Unlike companies that simply resell cabinets bought from manufacturers, we craft every single item we sell. This unique advantage allows us to have an in-depth understanding of our cabinets, inside and out. So, if you ever encounter any challenges during assembly or have questions, our dedicated customer service team is always ready to assist you. We believe in providing practical advice and personalized support, ensuring that you receive the help you need without any runarounds or delays.
But our commitment to exceptional customer service doesn't start after your purchase—it begins from the moment you consider us. Our experts will help you determine the ideal components and ensure a perfect fit for your space while also creating your FREE 3D design.
Additionally, we go the extra mile by providing FREE samples. This allows you to visualize exactly how a specific cabinet line will look in your own kitchen, ensuring your satisfaction with your choice. At Lily Ann Cabinets, we prioritize your needs and strive to deliver an outstanding customer experience at every step of your journey.
Related Blogs: 
FAQ
1. What kind of top is best for bathroom vanity?
Depending on your aesthetic, the most popular top for a bathroom vanity is quartz or marble. 
2. Can you just replace the top of a bathroom vanity?
Yes! Usually, bathroom vanities come without a top so you'll be able to replace the top. 
3. What is the standard size of a bathroom vanity top?
18"-72" wide is a standard vanity. For a single vanity, the most popular widths are 24", 30", 36", 48". 
4. Is marble or quartz better for a bathroom vanity top?
Quartz is more durable and easy to maintain for years to come than marble. Which is why it is a more popular choice.