When it comes to bathroom remodeling or renovation, one of the most crucial elements to consider is the bathroom vanity. The vanity serves as the focal point of your bathroom and plays a vital role in both aesthetics and functionality.
Finding the right size bathroom vanity is essential to ensure your space looks and functions as you desire. In this blog, we will explore the key factors to consider when choosing the perfect bathroom vanity size from Lily Ann Cabinets.
Popular Bathroom Vanity Measurements
LILY ANN CABINETS: COLORADO WHITE SHAKER
Choosing the right size bathroom vanity is a crucial step in creating a functional and beautiful bathroom. By measuring your space, and considering your layout, storage needs, and style preferences, you can find the perfect vanity to complete your bathroom renovation project.
Lily Ann Cabinets provides a vast selection of high-quality vanities that cater to various sizes and styles, ensuring you'll find the perfect fit for your needs and taste. So, start your bathroom transformation today with a visit to Lily Ann Cabinets and create the bathroom of your dreams.
24 Inches vanity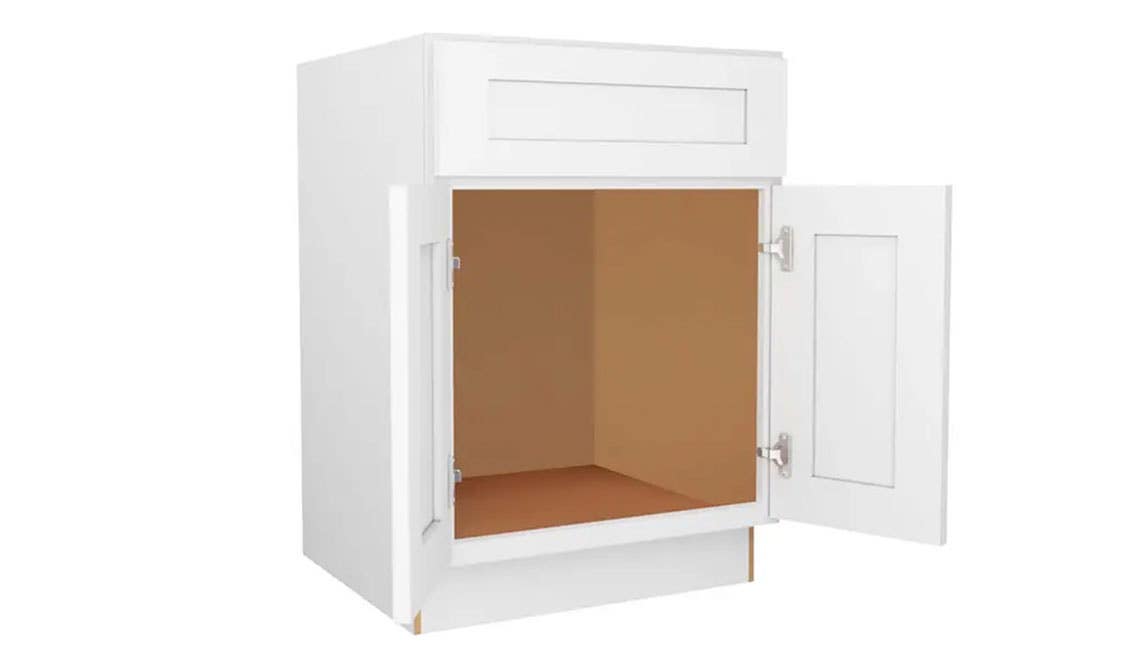 A 24-inch vanity is a popular choice for medium-sized bathrooms. It offers a bit more countertop space and typically provides more storage options with drawers and cabinets.
27 Inches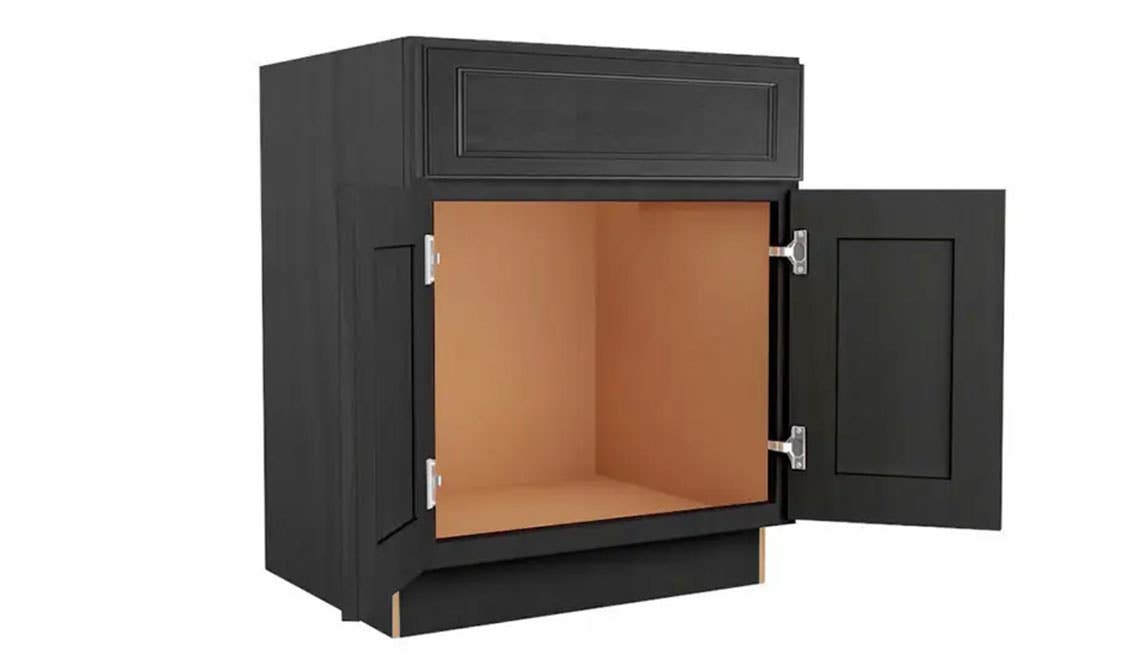 A 27-inch vanity is an option that works well in small to medium bathrooms. It offers plenty of counter space and significant storage options.
30 Inches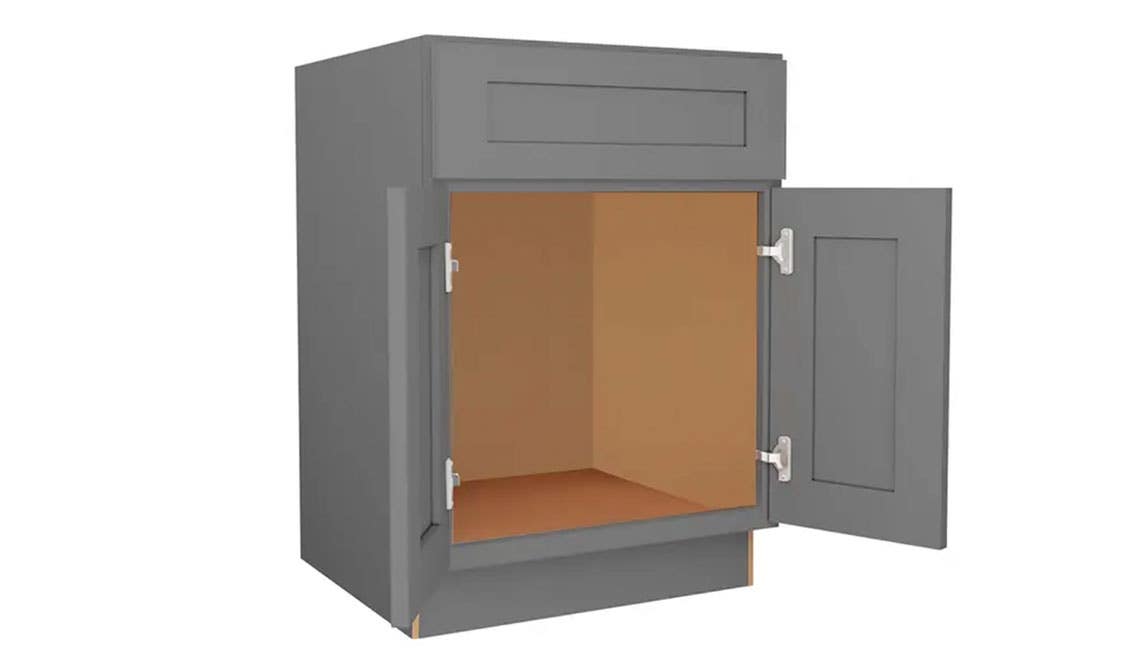 A 30-inch vanity is a great choice for guest bathrooms. It often features double sinks and provides extensive countertop space, making it ideal for guests or a powder room!
36 Inches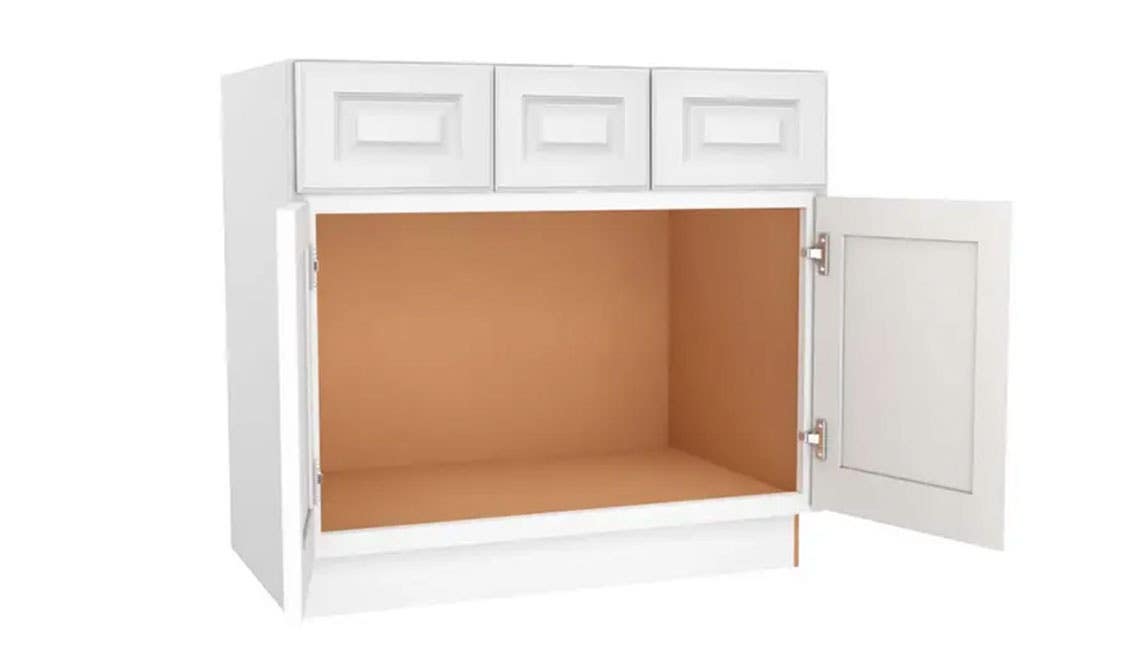 This size is a common choice for bathrooms with a bit more space. A 36-inch vanity provides ample countertop area and increased storage capacity, making it suitable for a family bathroom.
Our cabinetry is designed with your family in mind so shopping at Lily Ann Cabinets is a decision you won't regret. As a trusted family brand, we prioritize your satisfaction and offer an unmatched shopping experience. Our commitment is evident through our dedication to customer service, including FREE samples and FREE 3D designs. We're here to make your kitchen or bathroom renovation as smooth and enjoyable as possible. Join our family and experience the Lily Ann Cabinets difference today!
FAQ
1. What is the standard size vanity in a small bathroom? 
The average size vanity in a small bathroom is 36 to 48 inches. Most single sink vanities measure from 36 to 48 inches which gives you more room and storage space.
2. What is the most popular sink size?
The most popular sink size is around 16 to 20 inches in diameter. The typical depth is 5 to 8 inches.