White Shaker Elite Bath Vanities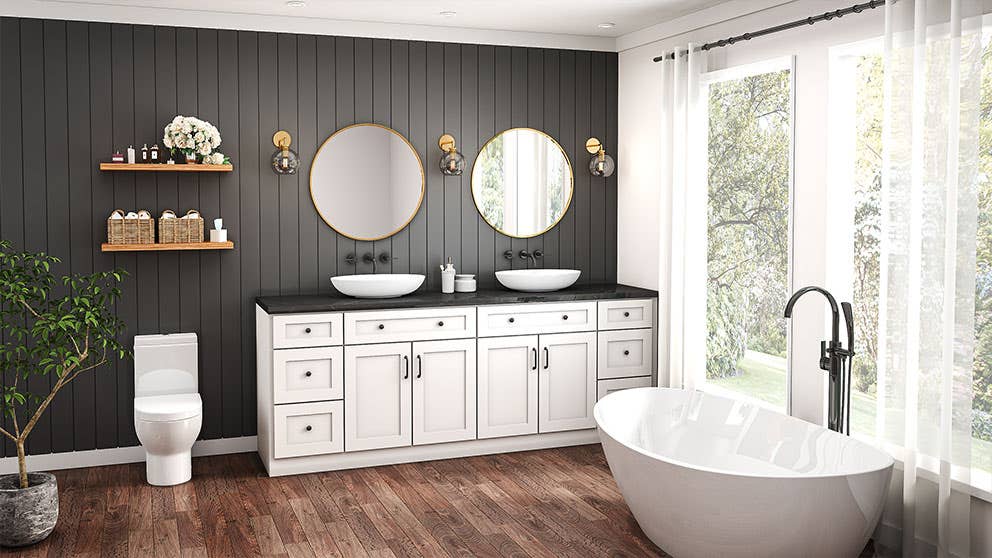 Wood Species:

Birch

Door Style:

Full Overlay, Flat Panel (Full Engineered Door)

Box Construction:

1/2" Solid Plywood (Birch)

Drawer Glide:

Full Extension, Soft Close Under-Mount

Drawer Head:

5-Piece, Full Engineered Drawer Head (Matches Door)

Drawer Construction:

5/8" Dovetailed Solid Wood

Hinge:

Soft Close Adjustable

Cabinet Interior:

Natural Wood Veneer, UV Coated

Cabinet Exterior:

Matches Door Finish

Assembly Method:

Sliding Dovetail

Delivery:

1-21 Business Days
White Shaker Elite Bathroom Vanities
Lily Ann Cabinets' White Shaker Elite bathroom vanities are the epitome of timeless elegance and functionality in any bathroom space. The allure of a white bathroom vanity is beautifully embodied in their White Shaker Elite collection, where each meticulously crafted white bathroom cabinet seamlessly blends with a variety of design styles. The Shaker bathroom vanity design, characterized by its clean lines, recessed panel doors, and simple hardware, adds a touch of sophistication to any bathroom. These white bathroom vanities create a bright and airy ambiance, making even the smallest bathrooms feel spacious and inviting.
The pristine white finish not only complements a wide range of color palettes but also lends a sense of purity and tranquility to your bathroom retreat. Furthermore, Lily Ann Cabinets' commitment to quality ensures that these bathroom vanities are built to last, making them a reliable choice for both style and durability. When it comes to crafting a serene and aesthetically pleasing bathroom space, the White Shaker Elite bathroom vanities from Lily Ann Cabinets are the perfect choice, blending classic design with modern sensibilities. If you're unsure if these cabinets are right for you, check out our bathroom vanity buying guide.
Beauty is more than skin deep
Another reason White Shaker Elite RTA vanities are our biggest seller is because of their inner strength. The cabinet box is constructed of solid plywood, with rails and stiles of Grade A birch. The full-overlay five-piece doors feature a recessed center panel. The drawers feature a matching five-piece design equipped with European-style concealed-cup soft-close hinges. They are fully extendable and open and close effortlessly with under mount drawer glides. Your late-rising sleeping partner will appreciate that the drawers are also soft-closing.
Here's another feature you will love in your bathroom! The shelves in the White Shaker Elite vanities are adjustable and are upgraded to a¾-inch depth. That means you gain 50 percent more space for those many bathroom supplies compared to the 1/2-inch shelves most companies offer. If you're unsure if these cabinets are right for you, check out our bathroom vanity buying guide.
Unique Assembly Process.
We take our pleasing aesthetics and expert craftsmanship one step further with a dovetail assembly process we created which is unique to the industry. This design hides unsightly assembly clips, makes the vanity easier to assemble, and results in stronger construction.
We make White Shaker Elite vanities ourselves, so if you have Cabinets Assembly questions or need customized design help, we are here for you. Just call 800-551-1438.
Watch & Learn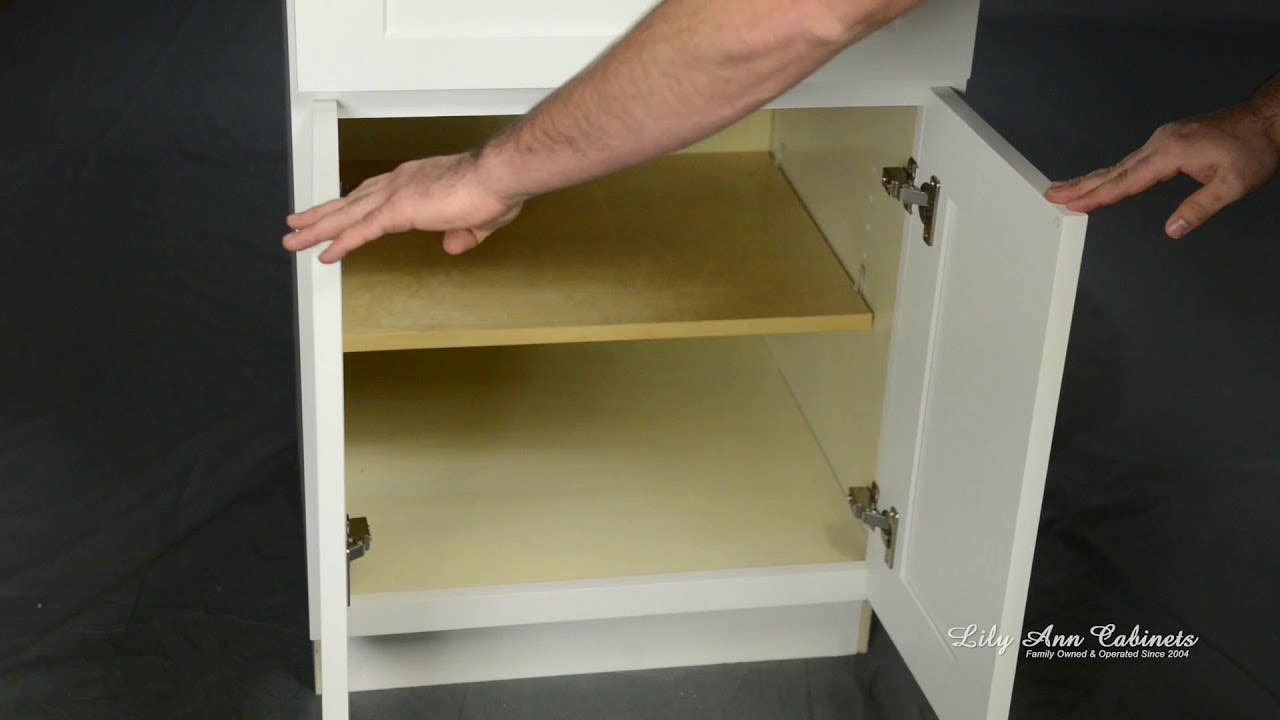 White Shaker Elite Cabinet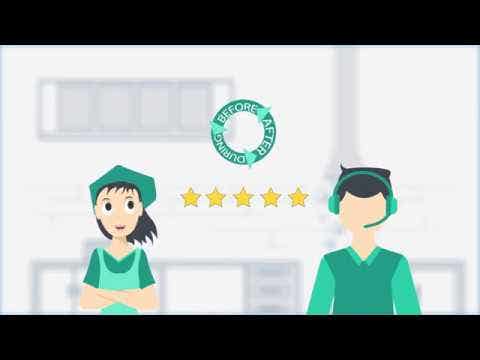 How It Works
FREE Sample - White Shaker Elite
$0.00
$9.99
You save:
$9.99 (100% off)
White Shaker Elite Vanities Collection