Have you ever wondered how to make a room more organized and inviting? Try out adding an accent or feature wall to your house! The concept of accent walls has expanded far beyond simply painting a wall. 
What Is An Accent Wall?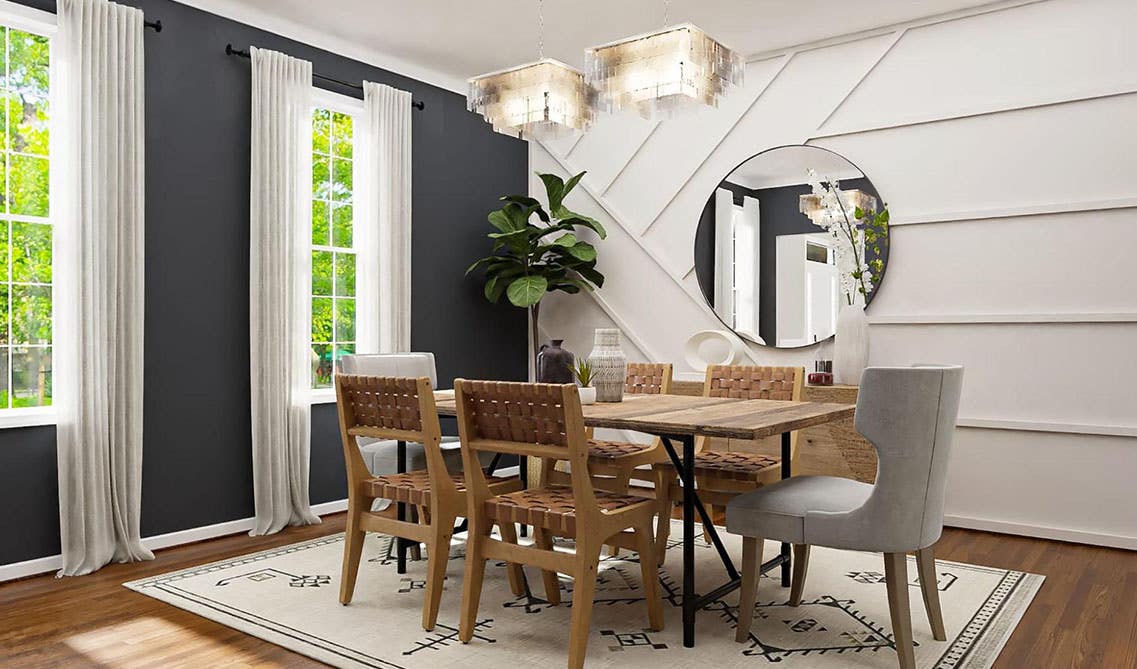 An accent wall design is a painted or textured wall that shines out from the other walls in the room. You can select a design or style to go with the existing furnishings in the space, or you can go strong and contrast it.  
Accent walls are still thriving in interior design, and we don't anticipate their popularity declining anytime soon. Since accent walls are so adaptable, the basic idea still holds even if they change slightly in appearance over time. 
How To Utilize A Accent Wall In Your Home
There are numerous ways adding an accent wall design can improve your mood and how you feel as you step into a room. Accent walls can make a space appear larger, warmer, and more welcoming when incorporated.
Where do your eyes alight first? The room's natural focal point should be considered while choosing the accent wall design. Some areas may have a specific architectural feature, such as a built-in bookshelf or fireplace. 
This could be more of an issue in other rooms, depending on how the furniture is arranged. Choosing the wall that best aligns with the room's focal point is the easiest method for selecting an accent wall.
It all depends on the overall placement and design of a specific room. When creating an accent wall, the process is relatively simple and affordable and will add texture, character, and depth to a plain or small space in your house.
Design Ideas When Creating Your Accent Wall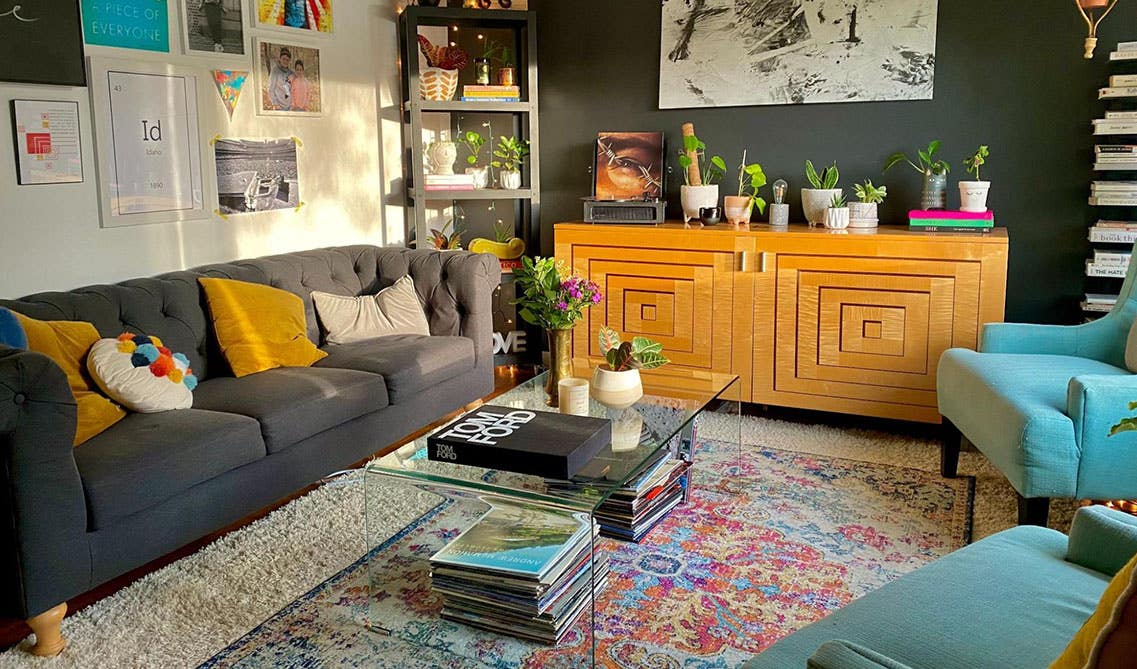 Adding a deeper hue to one wall of a tiny room, for instance, can assist in making the space feel much larger. On the contrary, adding an accent wall to a large room that serves multiple functions can help define and separate the area.
Instead of using a single paint color, consider using textures, patterns, or special paint finishes to give the accent wall a striking appearance. Accent walls are timeless in part because you can quickly and easily customize the concept to fit your individual preferences and style. 
Checkout: Top 8 Kitchen Accent Wall Color Ideas That Can Light Up Any Kitchen

Try Neutral-Colored Accents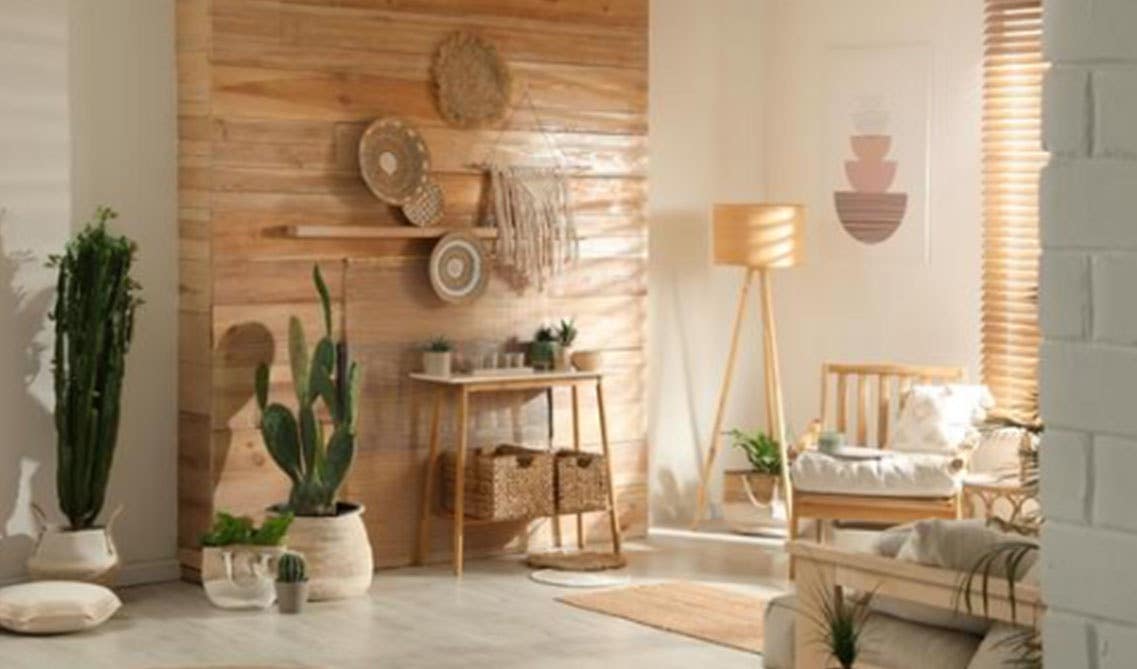 Never assume that an accent wall should just be painted in a bright or dark color. A neutral-colored, textured accent wall is equally attractive and complements any room. 
Rustic Farmhouse Charm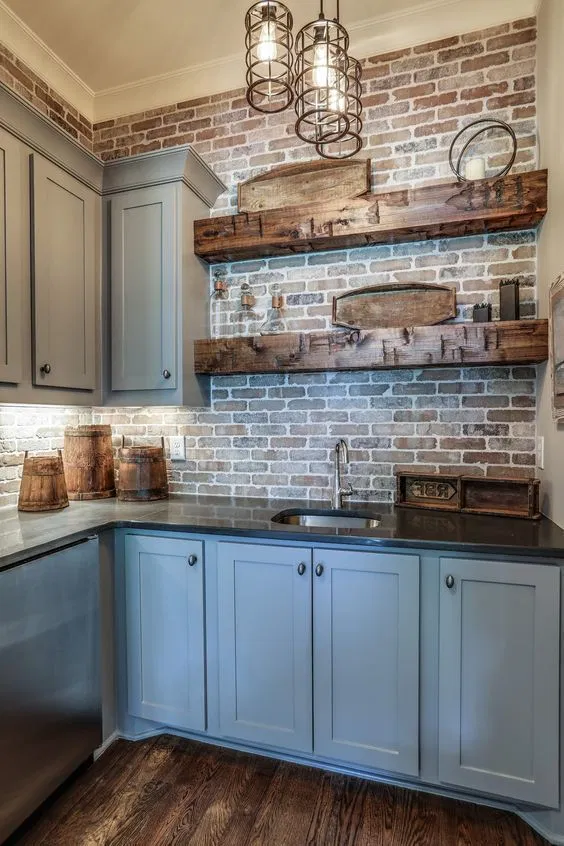 If you want to try something different, try a wall made of rustic brick to give your home a cozy, old-world appeal. In addition to serving as a visual accent, the contrast of this old-world architectural material with new home construction creates a nice balance. 
Stone is another material that gives off a majestic, powerful, and delicate vibe. Whether you choose light or dark and dramatic, it improves the design without changing the room's layout. 
Create a Farmhouse Accent
Want to incorporate some of the newest interior design concepts into an accent wall? Hardwood panel accent walls are becoming increasingly fashionable and ideal if you want to give your house a feeling of a country farmhouse. 
Wood paneling may give richness, depth, and a natural aesthetic that your family will adore to any room of your home, whether you're decorating the kitchen, family room, or bedroom.
Make a Statement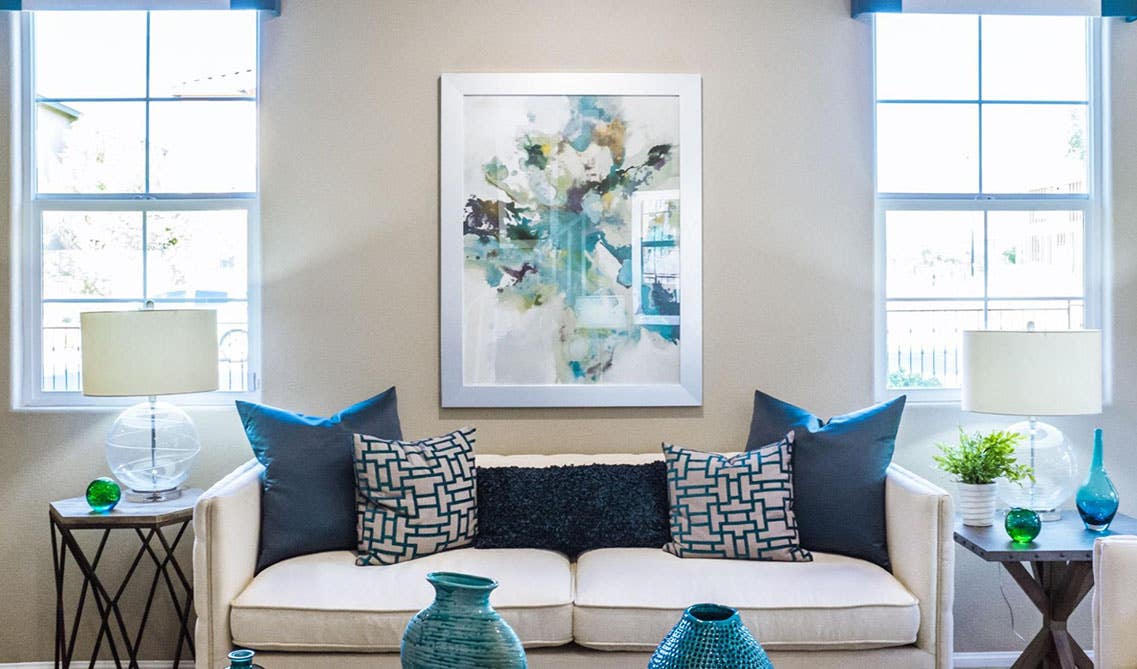 One of our favorite accent wall ideas involves decorating the wall with a large statement object. A statement item is a terrific way to add visual interest to your accent wall. 
Some examples of this are a gorgeous hanging textile or a sizable wall art. It can also be combined with a few of the other accent wall design concepts. For instance, you might pair a large abstract piece of art with a brick accent wall.
How to Create an in a Small Room

Want to add an accent wall to a small room? Mirrored accent walls make a room appear larger, in addition to adding visual appeal. However, if you choose to use a singular mirror or a portfolio wall of mirrors to design your accent wall, pay close attention to what you're reflecting. 
For instance, hanging mirrors opposite windows and lighting fixtures can increase natural light in the space and provide the impression of a greater area, giving the room a bright and airy sense.
Accent Walls in Children's Rooms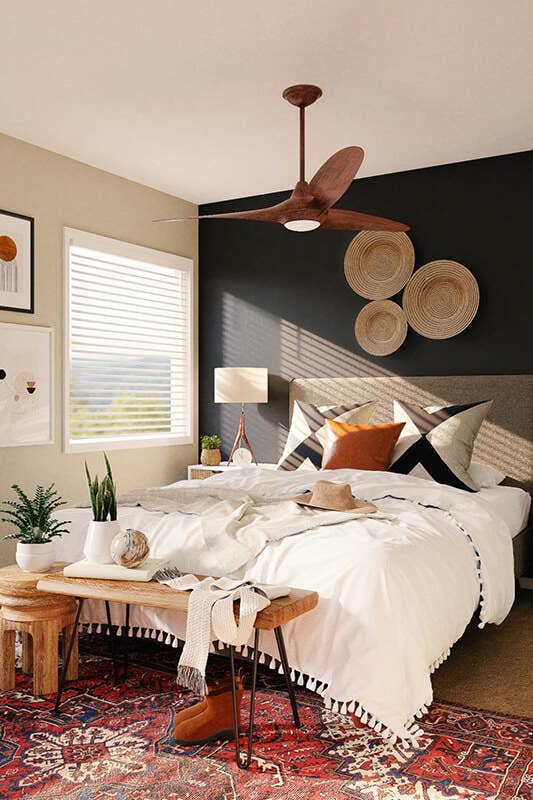 Want to try something completely different to liven up a child's bedroom? Try a vibrant painting to add a splash of color. Whimsical layouts offer a lively space for play and development that will be contemporary for years to come.
A different way to do this is with hand-painted murals; you can choose any design theme as well. Large-scale accent walls enable a complete display and the chance for creative expression.
Read More: 11 Trending Kitchen Accent Wall Ideas (Tips & Photos!)

Overall, accent walls can help pull together a room in many ways. It just takes a little experimentation and figuring out what works best for the space.
Lily Ann Cabinets is a one-stop shop for your cabinetry needs to make any area stand out when you're ready to construct your ideal house. 
We have a vast range of cabinets for your new home's walls that can be incorporated and used as accents. See our website for a complete list of what we have to offer. 
Get in touch with us right now if you want help creating your dream home.
FAQ:
1. Are accent walls still in style 2023?
Yes! There are so many options to create an accent wall besides just paint, making this design option timeless.
2. Can a room have 2 accent walls?
No, your room should have only one focal point or the room can be overwhelming.
3. Which wall should be the accent wall?
Choose the focal point of the room and create more visual appeal by making it the accent wall.