Many homeowners overlook garages and view them only as dumping areas for unused items. So, when considering home makeover or renovations, garages and making them "nice" usually comes as an afterthought. Still, you might be surprised to learn that a lot is happening with garages in the home trends area. According to Homelight.com, the right garage remodel can add anywhere from $7,000 to $20,000 in value to your home. However, a complete garage renovation is not recommended.
Specific garage makeover ideas to utilize the space better are what realtors recommend for the best value per dollar investment; we will help give you the breakdown here on what areas to focus on so you can give your garage the best value.
Storage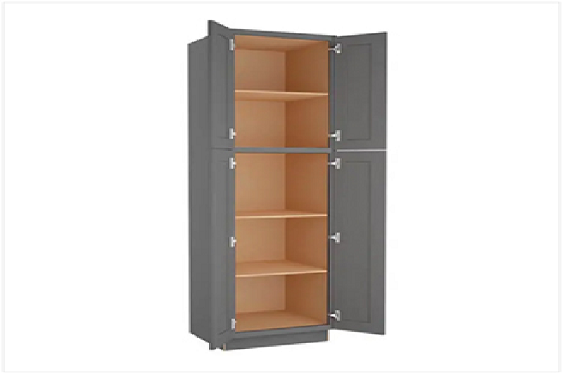 Garages are typically used to store tools, bulk cleaning chemicals, holiday decor, and your vehicles, so revamping the storage system in your garage is an excellent place to start. Don't only think of adding your typical garage wire shelving or pegboards and hooks; cabinetry typically found in kitchens can be placed inside a garage to best use the wall and floor space. Large cabinets like this Grey Shaker Elite Utility Cabinet can be used for your large storage items and give you a more aesthetically pleasing look over the typical wire shelves placed in garages.
Base cabinets like this Grey Shaker Base Cabinet provide storage and a flat, stable surface to use as a work counter that is often coveted in a garage. To add open shelving, you can opt for a Shaker Elite Base Shelf to store the project you are working on or the tools you need handy. Our recommendation for tool storage would be to get bases with drawers like our Grey Shaker Elite Three-Drawer Base Cabinet. These base cabinets can be paired with matching Grey Shaker Elite Wall Cabinets to create an entire work and storage section in the garage, elevating your home's look and value.
Checkout: Garage Remodel Guide

Flooring
Even if you are using your garage as a workshop, home gym, or for storage, flooring is essential to consider, and finishing the floors in your garage elevates the value of your home. However, to choose the right flooring, you must consider how you plan to use your garage. Trends for garage flooring include epoxy flooring and vinyl flooring. Epoxy is the least costly of all the options and can be available in various colors. Though it is a popular garage floor option, epoxy has some serious cons; epoxy is water resistant, but any moisture on the epoxy makes it slippery, making it dangerous to walk on when wet.
Some homeowners have also opted to lay tile down in their garages, especially if their garages are low-traffic. Rubber tiles are your best option for a unique look and for value. Interlocking garage floor tiles can be stain resistant and provide an anti fatigue surface for those who plan to spend a lot of time working in their garage. Additionally, rubber tiles provide you with a non-slip surface and are known for being mold and mildew-resistant. This is a good garage flooring option if you keep your garage low traffic and need something low maintenance and nonslip.
Another popular garage flooring option is vinyl flooring; many people pick vinyl flooring because it's unique, requires little upkeep and easy cleaning, and is durable. Lily Ann Cabinets offers easily installed Vinyl SPC Flooring, which gives you the most durable and fashionable flooring option for a garage. Our SPC flooring is guaranteed to last you a lifetime and is perfect for a workshop since they are mold and mildew-resistant, abrasive, and impact resistant. Moreover, our SPC flooring is also fire resistant, adding an extra layer of protection to your garage and overall home space. Additionally, Lily Ann Cabinets offers our SPC flooring in various colors that will pair nicely with cabinets, making this the most fashionable choice and the one that adds the most value to your home.
Lighting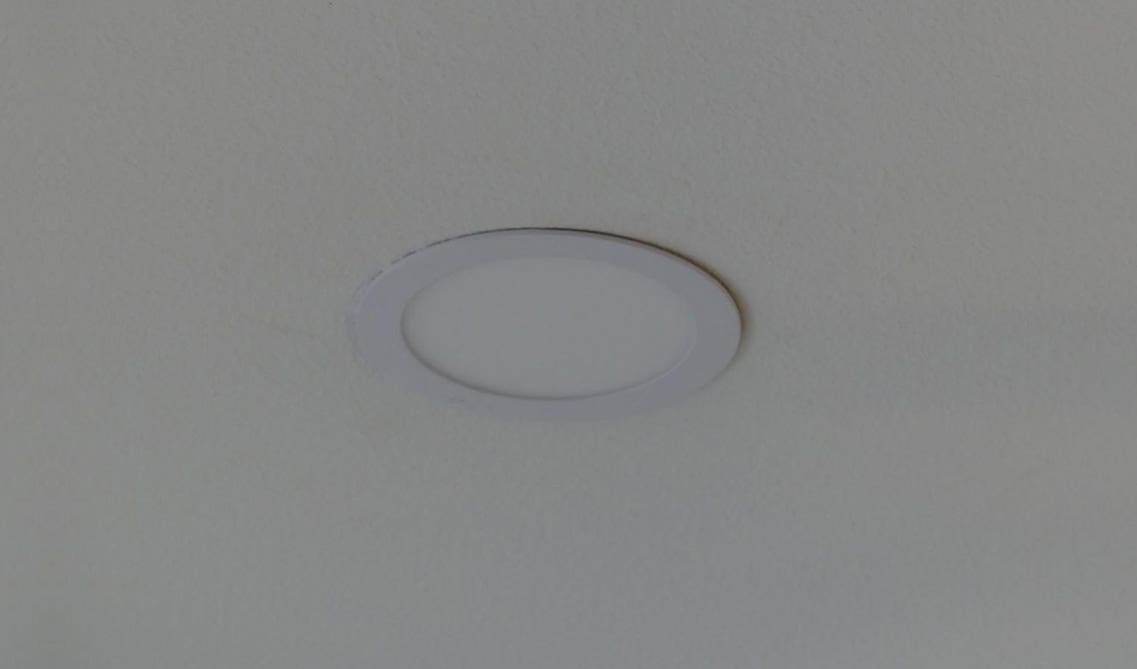 Lastly, elevating your garage lighting is the other garage makeover you should consider if you want to renovate for added value. Many garages only have a single light bulb that gives off soft light other than the one installed on your garage door opener. This poor lighting is hardly what you need if you want to make your garage an actual working space. We recommend switching out your lighting fixture with our Retrofit LED Downlight in the name of energy efficiency since LED lights use 75% less energy than regular lights and last you 25 times longer! Our Retrofit lighting fixture fits into any household original light fixture and is approved for damp locations making it a great lighting source for a garage space.
Final Thoughts
Homebuyers aren't viewing garages as drab dumping grounds to store all their unusable collected items. Recent trends show that creating garages as unique organizational and storage areas adds value and use to the space. However, it is essential to note that completely renovating a garage to function like a living area is only advised by home value estimators if you plan to rent out. Specific upgrades like the ones we suggested add the most value to your home when you want to sell.
Garages are worth the time, money, and effort to upgrade for value, and if you are looking to take advantage of your garage space, this is a great trend to jump on. With some specific design from our design experts, your garage can be turned into a dream garage. Contact us to get a free design and quote on building your dream garage today!
FAQ
1. Is a garage remodel worth it?
Garage remodels can not only increase the value of your home, but also provide you with priceless storage space to make your home more efficient and organized!
2. What type of floor is best for a garage?
According to Express Flooring, polished concrete is the best flooring for your garage due to its durability and sleek appearance!