In this blog, we will break down how to update the look of your kitchen with popular 2022 kitchen trends. As we all know the kitchen can be the most important part of your home. It's where you make and eat food or where you entertain your guests.
Changing your kitchen can be stressful but when it comes to finding the right hardware to fit in with the style of your kitchen, we got you covered. Here are some popular kitchen ideas that will have you dropping jaws in your kitchen this year.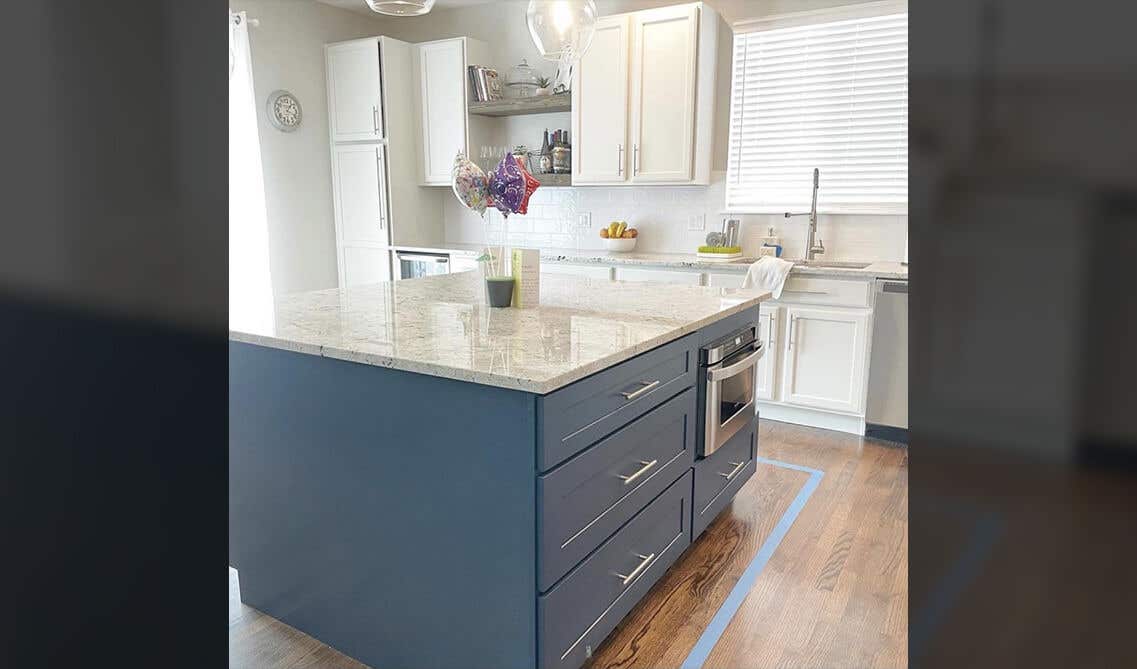 Add a pop of color
One of the top kitchen cabinet hardware ideas for 2022 is to add a pop of color. This can be done in a number of ways, but one of the most popular ways is to do a two-tone with shaker kitchen cabinets. White kitchen cabinet hardware is also a popular choice for those who want to add a touch of personality to their space. When it comes to color in kitchens you want to make sure you really like what color you choose before you commit to it.
If you happen to change your mind and dislike the outcome, It can be difficult and pricey to change. Other than this, implementing a pop of color into your space looks fantastic and is a very popular kitchen hardware idea in 2022. Everyone loves this look because it adds so much more to their kitchen. Along with this, your guests will love your space and think it's so creative and fun to look at.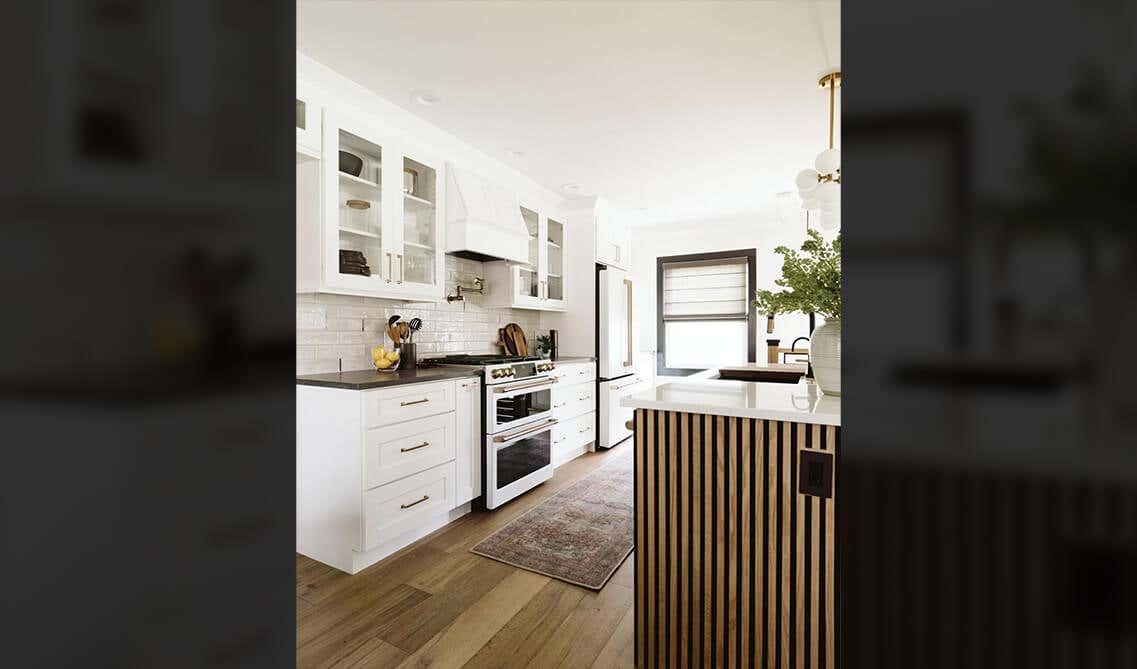 Change cabinet knobs/pulls
Changing your kitchen hardware can be super easy and affordable. Many assume cabinet knobs don't make a big difference in the look of your kitchen. However, even though cabinet handles and pulls are so little, they add so much to the look of your kitchen.
One color change can drastically alter the look of your entire kitchen. This is one of the easiest kitchen hardware ideas of 2022 and it's super affordable. Not to mention how easy and fast the installation is.
If you're looking for a small, affordable but impactful change to your kitchen, upgrading your kitchen cabinet hardware is a great way to give your space a fresh new look. One of the latest trends to inspire your kitchen look is gold kitchen cabinet hardware. Gold is a warm, luxurious metal that can add a touch of glamor to your kitchen. Check out the Lily Ann Cabinets website to see the different variety of knobs and pulls.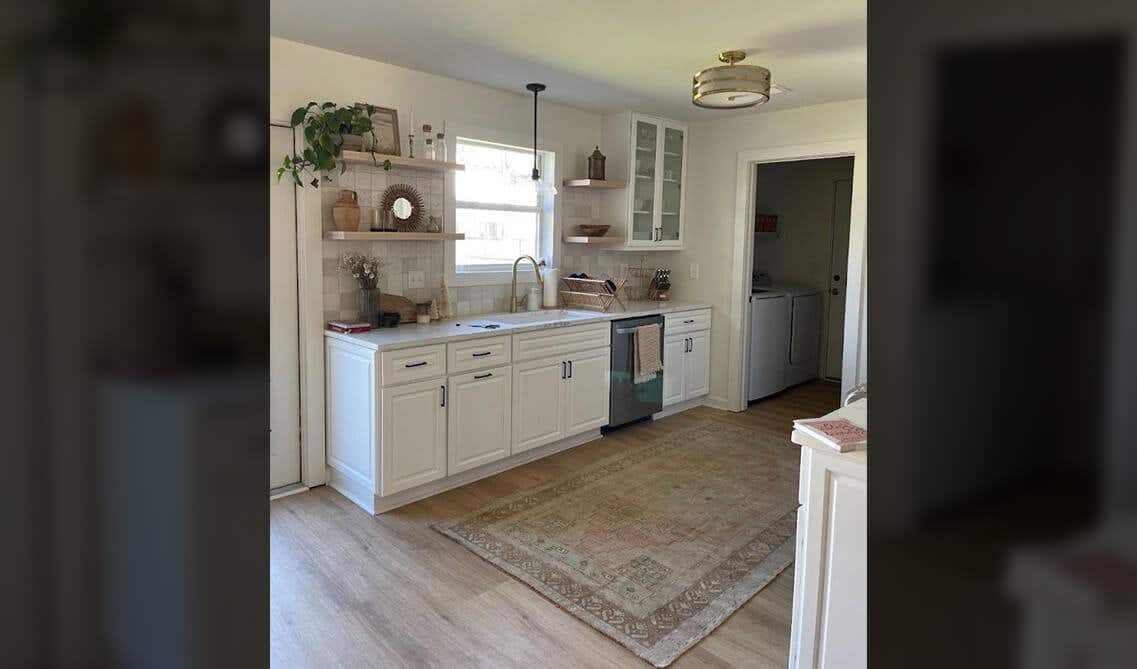 Add Floating Shelves
If you're looking for a way to add some extra storage to your kitchen, floating shelves are a great option. They're simple to install and can be used to store everything from dishes to cookbooks. Plus, they can help give your kitchen a more modern look. Some of the best floating shelf ideas for your kitchen can be found on Pinterest or on the Lily Ann Cabinet Instagram.
If you want a sleek and modern look in your kitchen, white kitchen cabinet hardware ideas are the way to go. We talk about floating shelves a lot in our blogs and this is simply because we love them so much. Not only is this one of the best kitchen hardware ideas, but it serves as a quick and easy way to elevate your kitchen.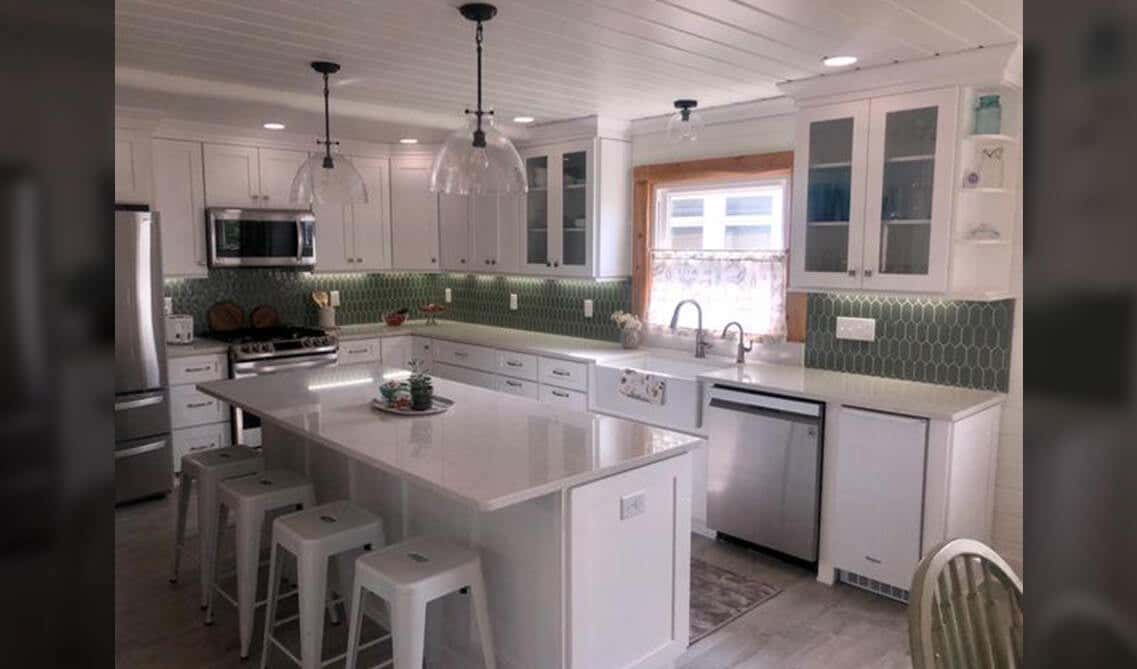 Choose a backsplash that pops
If you don't have a backsplash yet or if you have one but are ready to ditch it, find one that pops and fits your kitchen's vibe. Finding the perfect backsplash that goes with your cabinets can be difficult. This is why we recommend researching inspiration so you can see other kitchen ideas.
Don't be scared to pick one that you might think is dramatic. You never know how it will look actually in your kitchen, who knows, you might fall in love with it.
For a backsplash that pops, try pairing white cabinets with a colorful backsplash. You can also go for a more subdued look by choosing a white backsplash with white cabinets. Another trend that's popular right now is mixing and matching different metals for your hardware. So if you have stainless steel appliances, you could try brass or bronze color backsplash.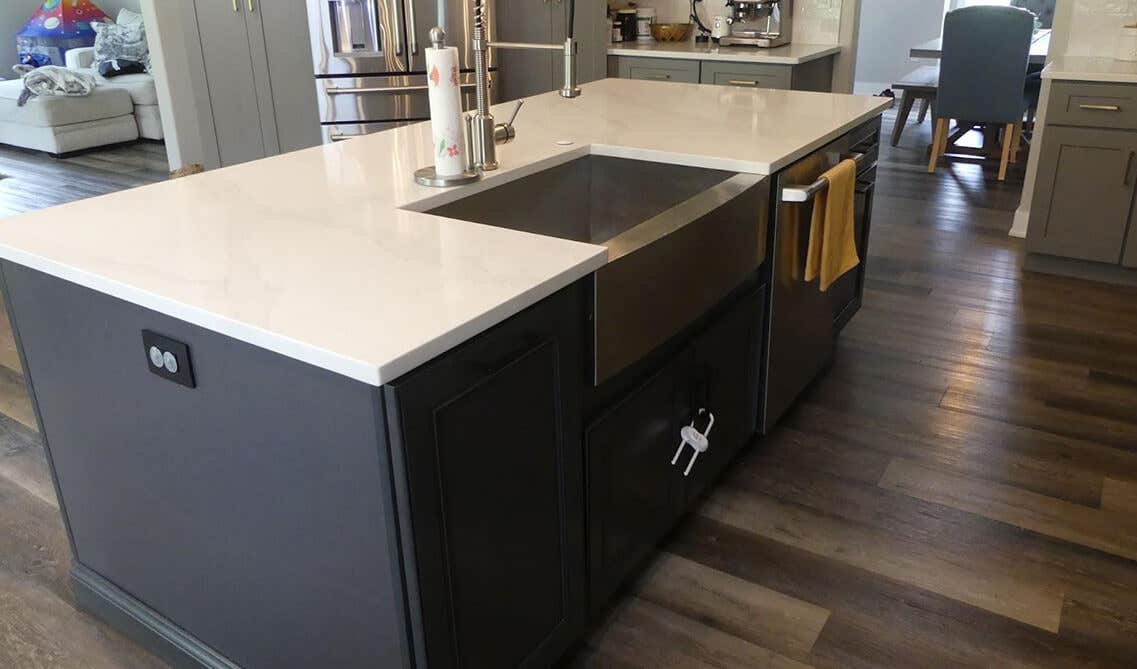 Change out your sink
A lot of people are interested in kitchen ideas for 2022. If you're one of them, then you might want to consider changing your sink. A new sink can really help to give your kitchen a fresh look and feel. Plus, it can be a great way to update your space without having to do a complete kitchen renovation. Adding a modern farm sink to your kitchen is a quick and easy way to change up your space!
The most trending style today is the granite and quartz sink. This is a cool implementation to the kitchen and adds so much style to your space.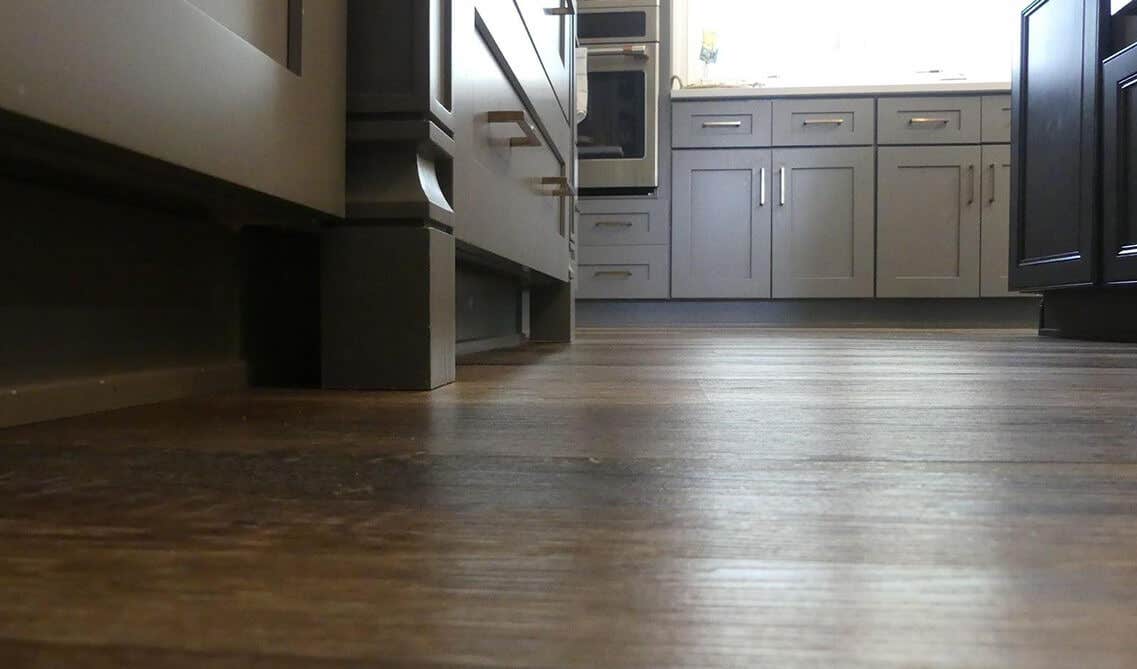 Change Your flooring
To take your kitchen remodel to the next level change your kitchen flooring! You may not be able to change your whole kitchen, but you can change your flooring. This kitchen idea can help you achieve the look you want.
With the right white kitchen cabinet hardware, you can make a small kitchen look bigger or a dark kitchen look brighter. If you're sick of seeing the same flooring every day and think it's time for a change, check out Lily Ann Cabinets for quality flooring. We have four SPC flooring styles to choose from for the best price.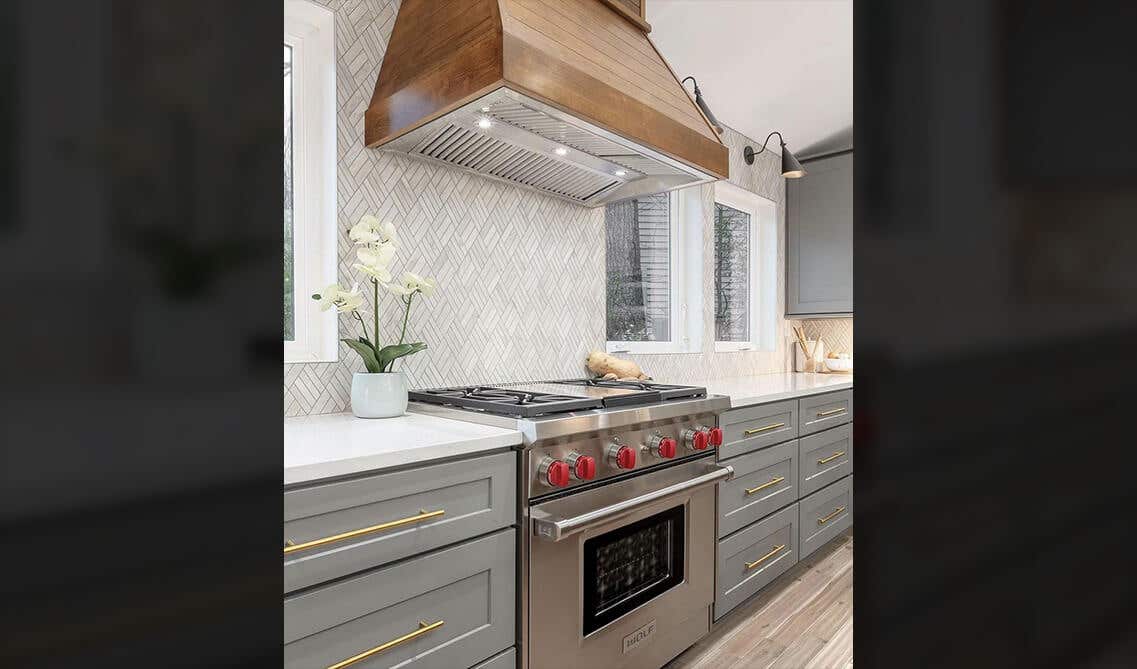 Wood tone kitchens
If you're looking for a kitchen refresh in 2022, consider using wood tones to create a warm and inviting space. White cabinets are a classic choice, but you can also experiment with other colors and finishes. Adding wood tones is an amazing touch to all kitchens and gives the space a very modern or farmhouse look. We love seeing when customers add wood tones to their kitchens!
It adds such an amazing and elegant look to their kitchen. How you two-tone your kitchen is completely up to you. You can't really go wrong here! You can use Lily Ann Cabinets cinnamon shaker or charleston toffee to accomplish this look.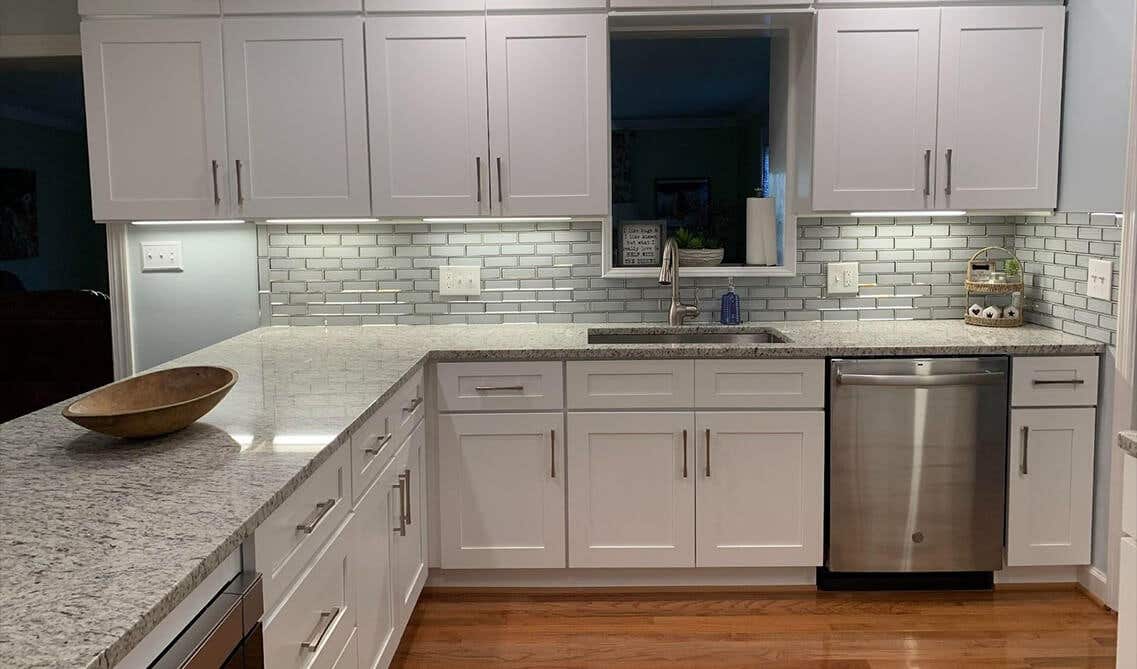 Tile backsplashes
If you're looking for inspiration, a tile backsplash is a great way to add personality to your kitchen. There are many different tile backsplash ideas to choose from, but one of the most popular trends is white kitchen cabinet hardware. White kitchen cabinet hardware can give your kitchen a clean and modern look.
As we talked about earlier, changing your backsplashes can make a significant difference to your kitchen. Tile backsplashes are a huge hit and a big kitchen cabinet trend for 2022. Tiles can be placed in many different patterns and also come in many different styles. Check out Lily Ann Cabinets tile backsplash options!
Layered Lighting
One way to get creative with your kitchen cabinet hardware is to implement layered lighting. This can be done by adding pendant lights or sconces above the cabinets, as well as under-cabinet lighting. This will not only add a stylish touch to your kitchen, but it will also make it more functional.
Layered lighting will make it easier to see when you're cooking or working in the kitchen, and it can also help create a more inviting space. With Lily Ann Cabinets you can easily achieve this layered lighting look!
Dark Kitchens
Dark kitchens are in! There are a few kitchen hardware trends that are predicted to be huge in 2022 and one of them is dark kitchens. If you have a white kitchen, adding some dark hardware can really help to modernize the space and make it feel more sophisticated. Plus, it can be a great way to add a pop of color if you're tired of all-white everything.
Some more of our favorite dark kitchen hardware ideas are implementing black or dark-colored cabinetry into your space. Whether it's black cabinets, or Chocolate cabinets from Lily Ann Cabinets, a dark kitchen aesthetic is beautiful!
FAQ:
How to choose cabinet hardware
Choosing cabinet hardware can be hard, researching inspiration and figuring out what vibe you want your kitchen to have can be a big help.
What color hardware for gray cabinets?
For gray cabinets we would recommend silver or black hardware, it looks clean and completes the kitchen.
What size drill bit for cabinet hardware?
It all depends on which hardware you end up choosing for your space.
How to choose cabinet hardware size?
You will have to go and purchase your hardware and find out the size. You can also call a trained professional using our Lily Ann Cabinets app. You can talk to a trained professional at any time.
Should kitchen faucet match cabinet hardware?
Yes! We think It will make the kitchen look clean and put together.