In a previous blog post, we discussed the growing ready-to-assemble cabinet market and compared the value of RTA cabinets against those that are custom made. To summarize, RTA cabinets are of a much higher quality than those produced a decade or two prior, which is part of the reason why they've enjoying a rapid growth in popularity among all kinds of homeowners. Simply put, Lily Ann believes that the time and care that goes into the creation of its RTA cabinets makes them as sturdy and stylish as they are cost-effective. Our previous comparison, however, did not take into account a homeowner who desires a pre-assembled cabinet but has no need for a custom design. How, then, does the value of an established, pre-assembled model compare to that of our RTA cabinets?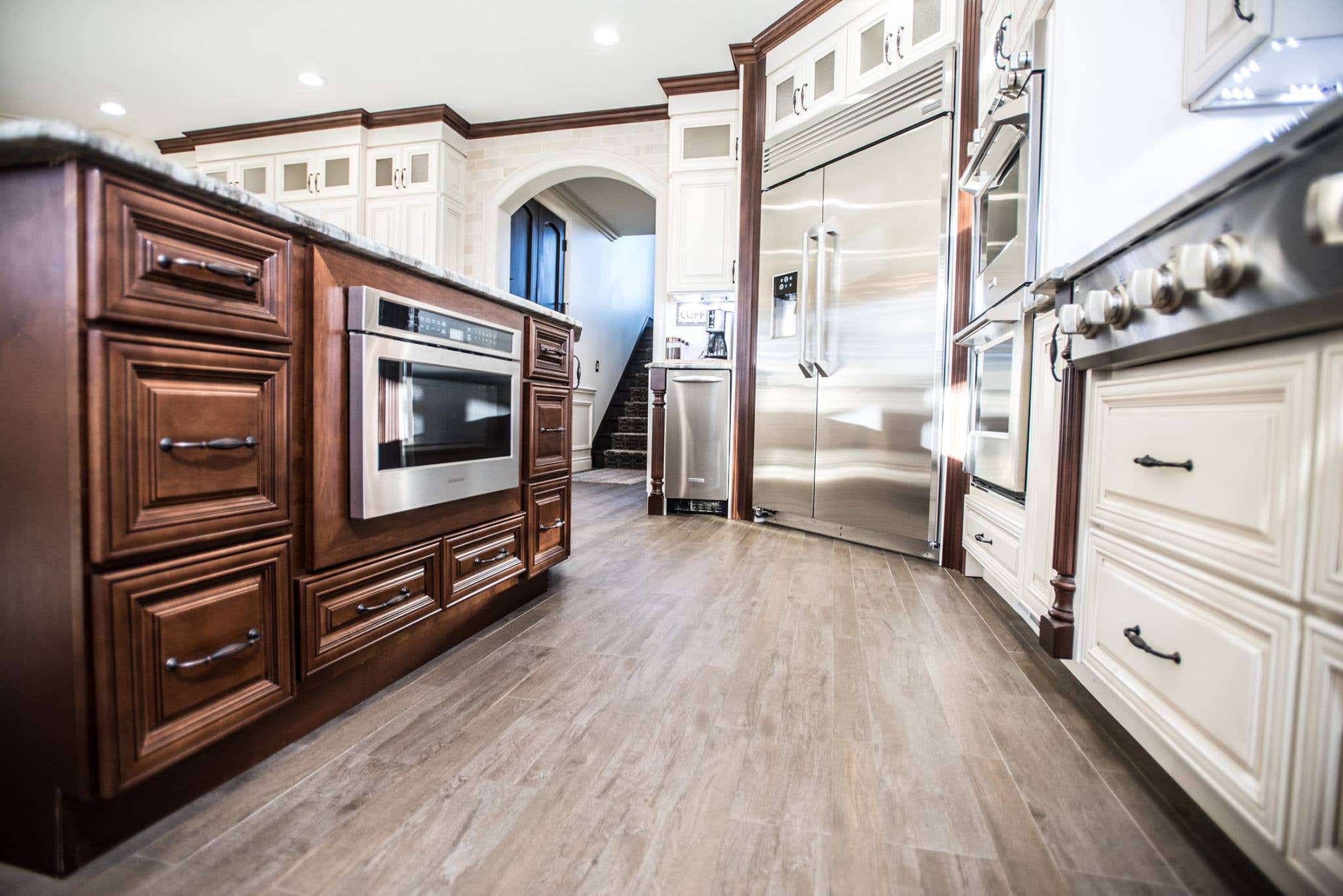 Lily Ann Cabinets' premium RTA cabinetry featured in a customer kitchen.
Cost of RTA vs Pre-Assembled Cabinets
Many companies offer pre-assembled cabinets with base prices similar to Lily Ann's RTA cabinets. But it isn't until you go to checkout that you see the real cost. Take, for example, one of our basic wall-mounted cabinets in our classic York Antique White design. With ground shipping, the total price comes to approximately $142. Compare that to a similar pre-assembled model offered by one of our competitors, the total price of which is a whopping $408. Do costs become more reasonable for pre-assembled cabinets when purchased in bulk? Yes, but not nearly enough to bring it in line with the value offered by RTA cabinets. If you scale that purchase up from one cabinet to a ten-foot run in the same model, the price offered by Lily Ann - $1,436 - is still worlds better than the $1,818 asked for by our competitor.
With pre-assembled cabinets, are you getting a better cabinet for your money? Certainly not. Our proprietary manufacturing process - which includes a 12-layer finish and a minimal usage of invisible, non-invasive assembly clips - ensures our customers a quality cabinet that stands among the best in the business. The real cost of our competitor's pre-assembled model is in the shipping, as $250 of the prices of the above examples are tied up in how much it'll cost to get your cabinet to your home. Why would you pay more for the shipping of your cabinet than the cost of the cabinet itself?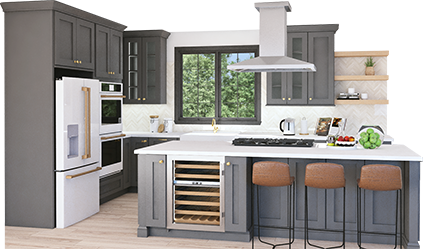 Get your FREE 3D kitchen design today!
Start Now
Installation of RTA Cabinets vs Pre-Assembled
The answer, at least for some people, is ease of installation. Admittedly, pre-assembled cabinets have the advantage of straightforward installation that can easily be executed by a contractor or handy homeowner. This can be of great use if you need to put together a kitchen quickly or if you simply don't have the time to assemble your cabinets after receiving them. However, that time savings can be completely wiped away by how long it may take for your pre-assembled cabinets to be delivered. Lily Ann's RTA cabinets can be delivered within three weeks even when choosing the most cost-effective shipping option. Compare that to the shipping speed of our pre-assembled competitors, which may take as long as three months to get your new cabinetry to your home.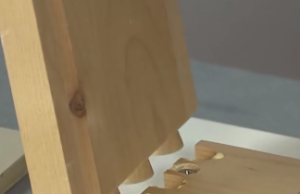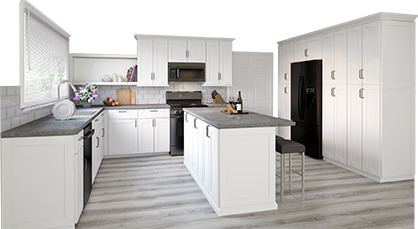 3D Kitchen Visualizer Tool
Bring your dream kitchen to life with our free kitchen visualizer!
Design Now
Putting together an RTA cabinet may seem intimidating at first, but Lily Ann has no shortage of resources available to help guide their customers through the simple and streamlined assembly process. Many of our customers report that the first cabinet they assemble takes approximately 30-45 minutes, with the process becoming quicker and easier with each cabinet assembled. Even if you simply don't feel comfortable with assembling your new cabinets on your own, the cost of hiring a handyman or contractor to assemble them on your behalf would still be far less than that of having pre-assembled cabinetry delivered to your home. You also need not worry about chipping or otherwise damaging your new cabinets during construction, as our intensive staining process will help protect your new cabinetry against the dings and scrapes that a first-time assembler might be unable to avoid. That same staining process will ensure that your cabinets remain stylish and intact for many years to come.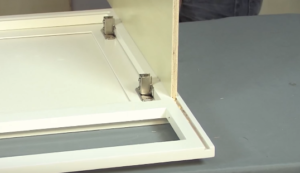 As we discussed in our previous blog post, the stigma surrounding the inferior quality of the RTA cabinets of the past is being quickly erased by companies like Lily Ann. We are dedicated to offering RTA models every bit as stylish and reliable as their pre-assembled competitors. Though RTA cabinetry is not ideal for every homeowner, we believe that our customers will appreciate the tremendous value associated with assembling their own cabinets and the steps Lily Ann has taken to make the process as simple and easy as possible.
Still have questions? Feel free to get in touch with one our customer service representatives to learn more about what RTA cabinets can offer for you and the design of your new kitchen.