There are two main styles of cabinets you can buy: assembled and ready-to-assemble (RTA). Both have their pros and cons, and it can be stressful picking which one is right for you. Some people see assembled cabinets as higher quality than ready-to-assemble cabinets, but that's not always the case. Learn more about them in our RTA cabinets vs pre-assembled cabinets blog post.
Cost, speed, and personal labor are the most important factors that need to be considered when deciding what works best for your new kitchen. We will give you the information you need to decide which style of cabinets will work best for you in your space.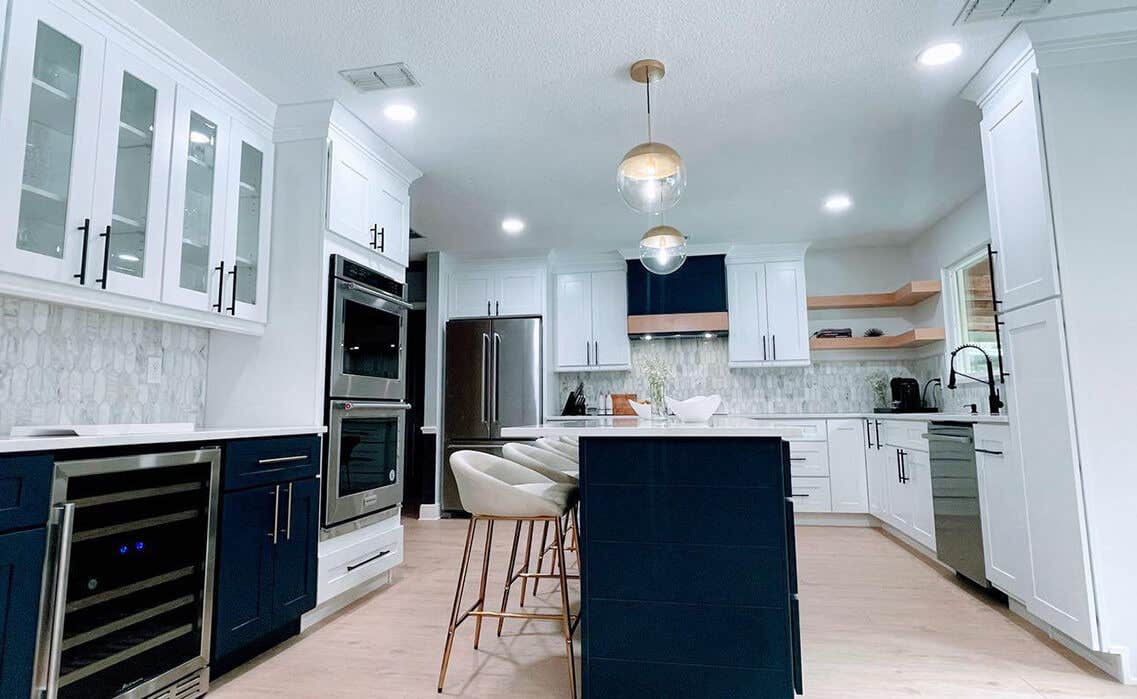 Key Differences
RTA Cabinets
Cost: RTA cabinets are a lot more cost-efficient since they come ready to be built and get shipped in flat boxes. These two factors lower the price significantly.
Building & Installation: When you receive RTA cabinets you or someone you hire builds and installs the cabinets. You can easily get professional help for free with the Lily Ann App. 
Quality: RTA cabinets from Lily Ann Cabinets have amazing quality hardware for an awesome price that will fit your budget.
Shipping: Shipping is fast and affordable, when you buy from Lily Ann Cabinets you get free shipping, and your cabinets wont take months to come in.
Assembled Cabinets
Cost: Cost for assembled cabinets is always slightly higher. Manufacturers have to charge for the labor of putting the cabinets together.
Building & Installation: Since they come pre-assembled all you need to do is install the cabinets into your desired space.
Quality: Both RTA and pre-assembled cabinets have similar high quality hardware, so you can't go wrong with either.
Shipping: It takes about three weeks to three months longer to get pre-assembled cabinets. They take up a lot more space in shipping containers, so shipping costs are a lot higher as well.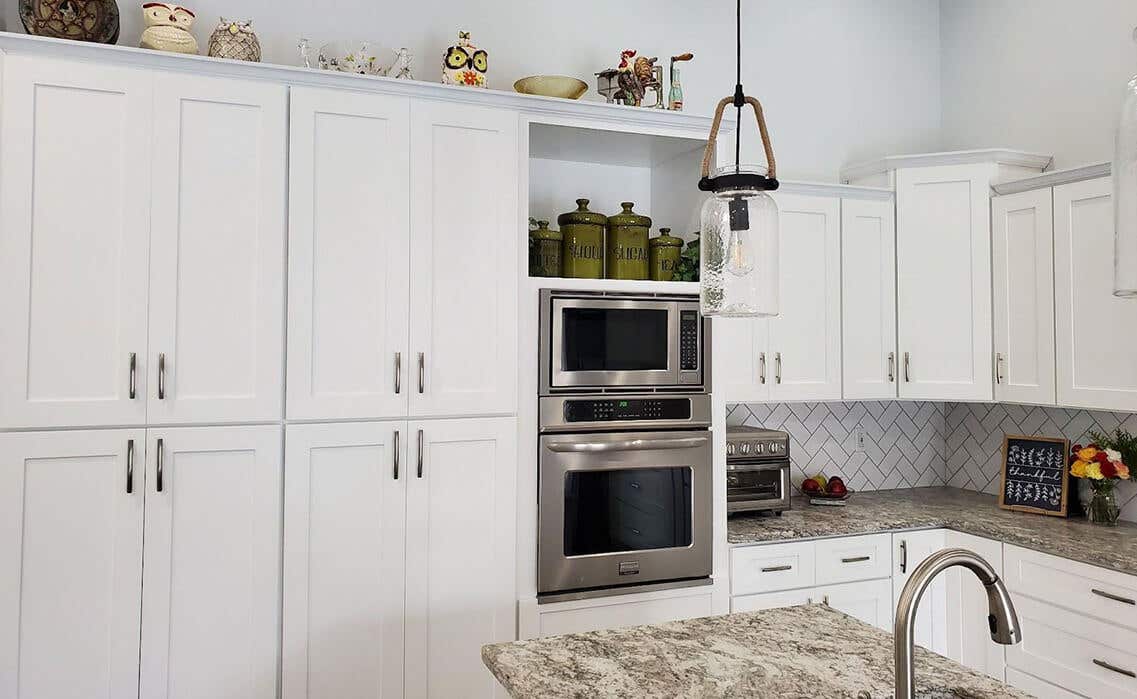 Advantages of RTA Cabinets
The primary advantage of RTA cabinets is the costs and shipping. When you choose RTA cabinets, you can select any type of wood - from a low-cost pressed variety to the best quality hardwood. No matter how durable the wood is, assembling cabinets will be more expensive than getting them pre-made. The price-to-quality ratio allows people to buy higher-quality cabinets.
Shipping can be a big factor for customers, so when you purchase from Lily Ann Cabinets you get free and fast shipping you can count on. Another advantage of RTA cabinets is how easy they are to assemble. To assemble, you'll only need two tools, a screwdriver and a drill bit, if you have any trouble you can get professional help within seconds.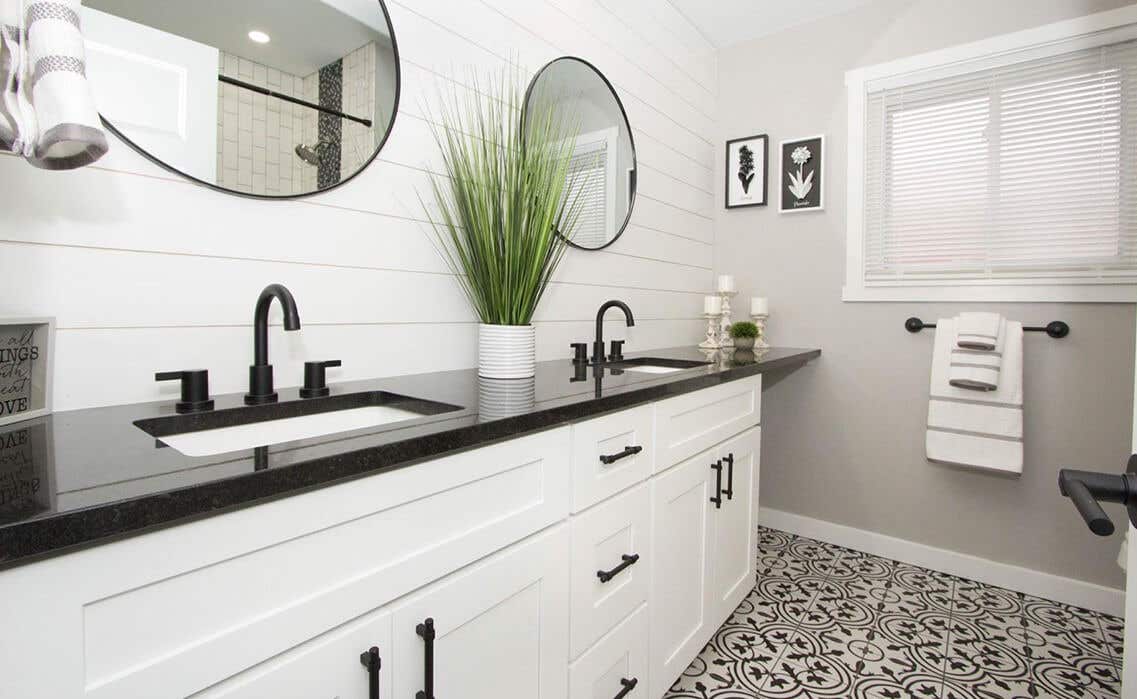 Disadvantages of RTA Cabinets
The only disadvantage to RTA cabinets is that the homeowner or the person you have hired puts each individual cabinet together and then attaches them to the wall or floor. This can be stressful if you don't know anything about assembling cabinets, but we can make this process as simple as tying your shoes. At Lily Ann Cabinets, we offer a service where you can call and talk to trained professionals on zoom.
Simply get the app and choose "video chat with experts," they will help and walk you through every step if you have any confusion, they are able to see everything you can do so the installation is a breeze. Any questions you have can easily be answered in seconds, and the best part is that you talk to real people, no robots.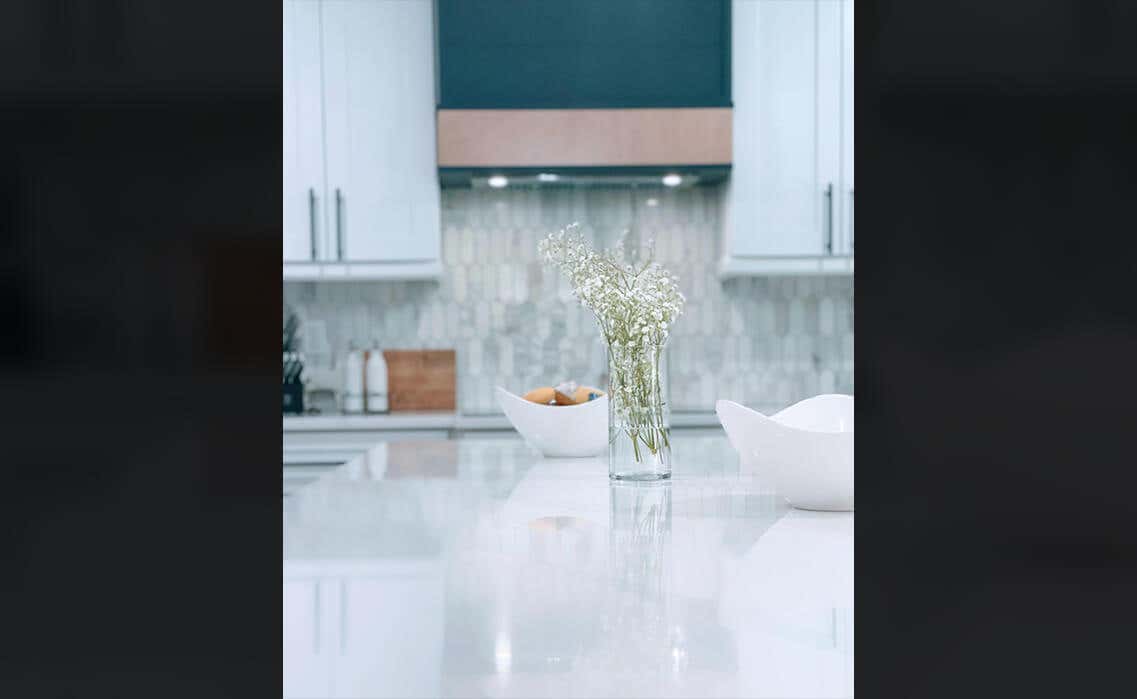 Advantages of Assembled Cabinets 
An advantage to assembled cabinets is that they are ready to install as soon as they are shipped to you. Installation is straightforward, you can do it yourself or you can hire someone to install the cabinets for you. This is also a time saver because you don't have to put the cabinets together.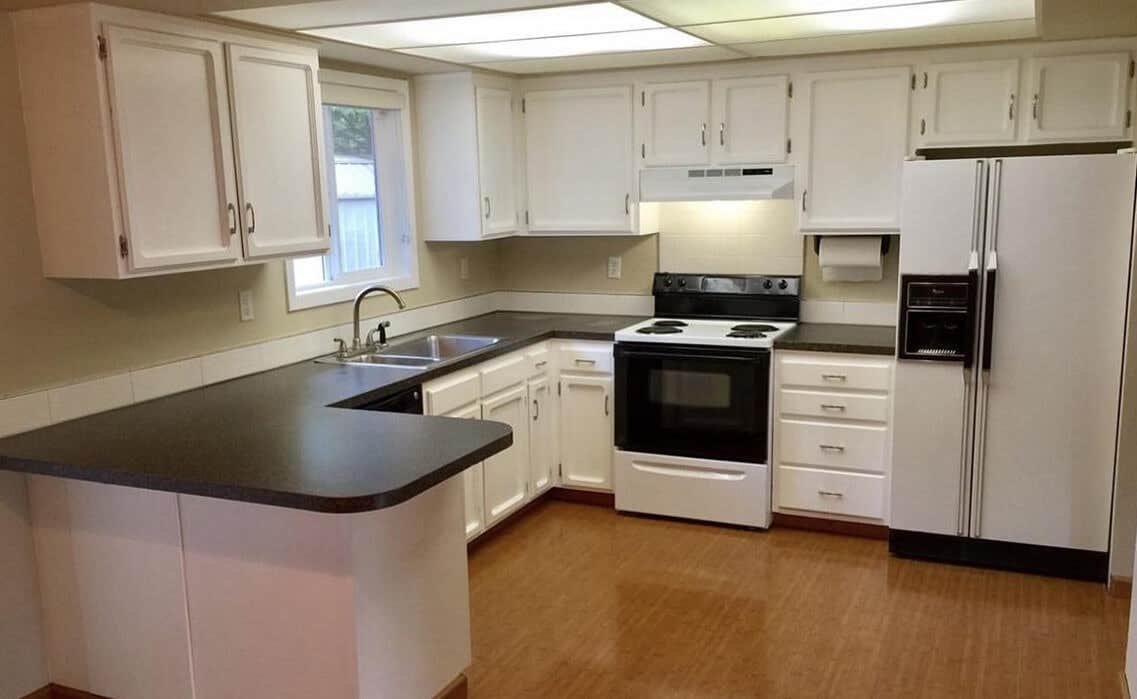 Disadvantages of Assembled Cabinets 
Cost is the primary disadvantage of cabinets that are shipped already assembled. Manufacturers must charge for the labor of assembling cabinets, but that is actually a nominal cost in comparison to the cost of shipping. Due to the fact that assembled cabinets can't be shipped in flat boxes, they take up a lot more space in a shipping container, so the shipping costs are a lot higher.
Another disadvantage of assembled bathroom cabinets and kitchen cabinets is that it generally takes three weeks to three months longer to get those cabinets than it does to get RTA cabinets. So if you are under time pressures, this can be an important fact to consider.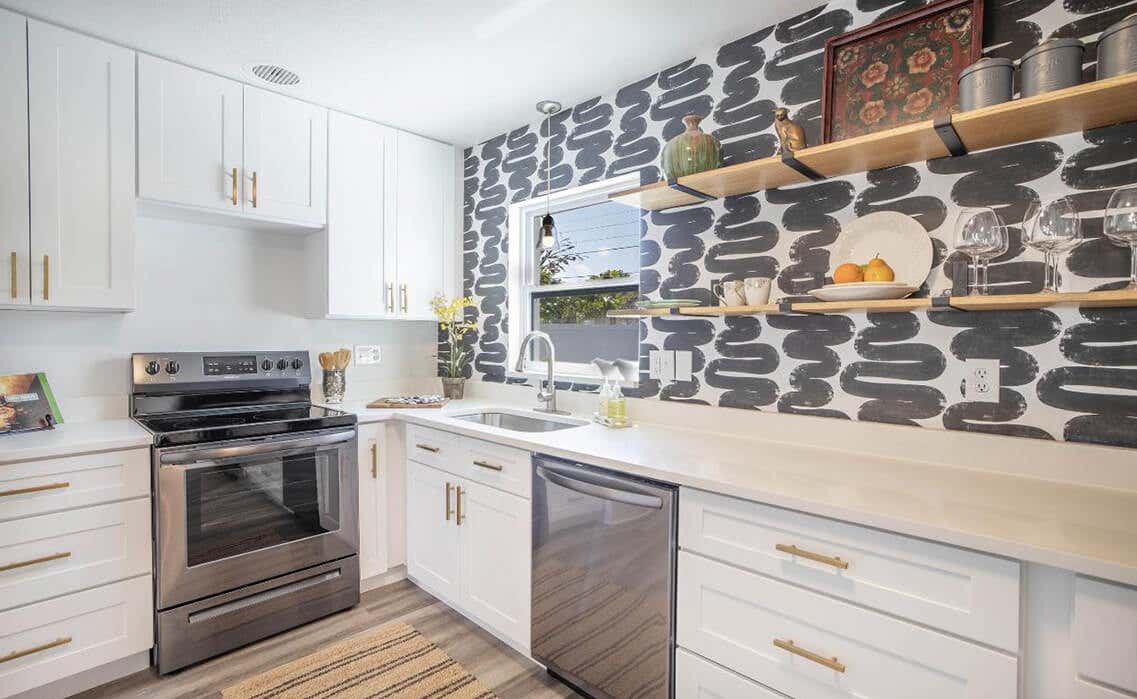 Where to Buy
Now that you have read the key differences between the two types of cabinets, hopefully, we guided you to the perfect choice for your dream space. At Lily Ann Cabinets we offer the highest quality hardware for less. If you decide to go with RTA cabinets they are shipped right to the homeowner, or a builder you hire in flat boxes. When you order from Lily Ann Cabinets, each piece is cut to the correct size, labeled, and finished with the holes pre-drilled.
The hardware is already attached so you can put your cabinets together whenever you're ready. If anything happens to your cabinets we also offer a lifetime warranty so your space will always look the best it could possibly be. Lily Ann Cabinets have many other benefits that make us worth considering. If you are looking for an inexpensive solution to your dream kitchen, Lily Ann's RTA cabinets are your best option.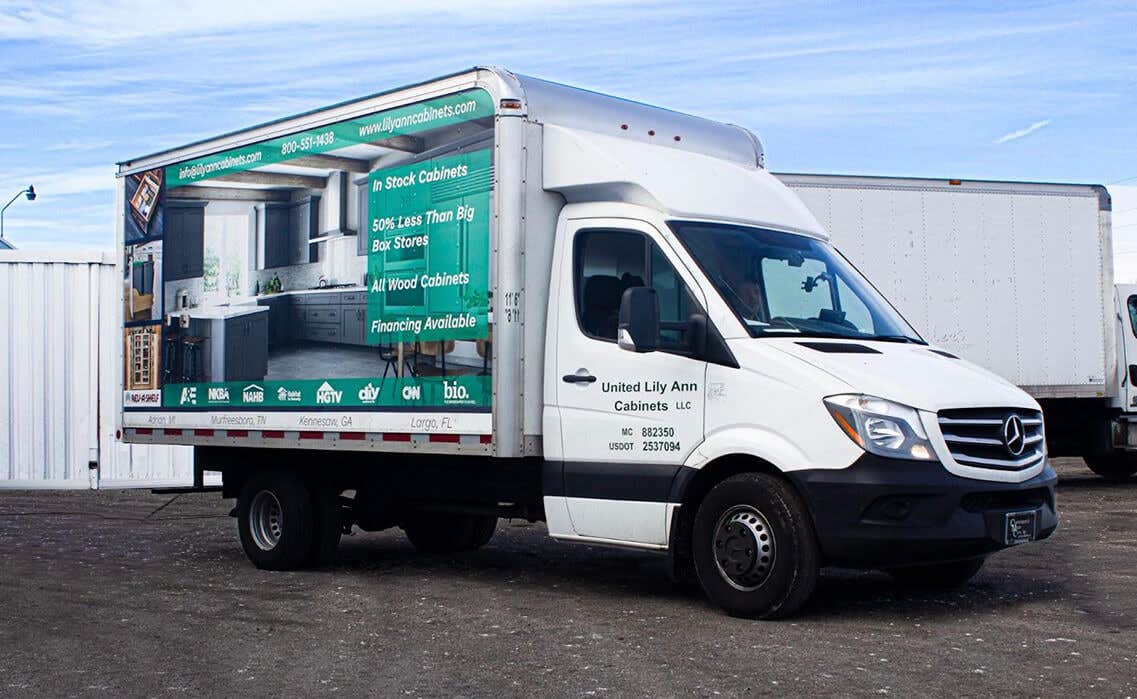 Shipping
For pre-assembled cabinets, it takes about three weeks to three months longer to ship out than RTA cabinets. They occupy a lot more space in shipping containers due to their size, so shipping costs are much more expensive. RTA cabinets ship out quickly since all of the pieces are safely stored away in flat boxes. By the time the pre-assembled cabinets even get packaged up, your dream kitchen will already have come to life thanks to Lily Ann Cabinets.
FAQs:
Who makes the best quality RTA cabinets?
Well, not be biased, but we do! We have the highest quality cabinets and products. Since we are 50% off big box stores, it's also affordable and will 100% fit your budget.
How to assemble RTA kitchen cabinets?
With Lily Ann Cabinets, you can easily follow a video, talk to a trained professional, or hire someone.
What are RTA cabinets made of?
Well, Lily Ann Cabinets offers the best quality cabinetry hardware, our cabinets are made of plywood! Making them the best because they last for years with no wear!
How to install crown molding on RTA cabinets?
Secure the nailing blocks to the cabinets, once that's done then apply the crown molding to the nailing block. Secure the nailing block to the back of the face frame before you begin installing your cabinetry this way your crown molding is secure and has something to rest on. You can also look up a video on youtube!