Designing a kitchen for a modern design is all about creating a clean, simple, and functional space. By incorporating these ideas and using Lily Ann Cabinets, you can achieve a modern and stylish kitchen that's perfect for cooking and entertaining in a variety of different ways.
Cabinets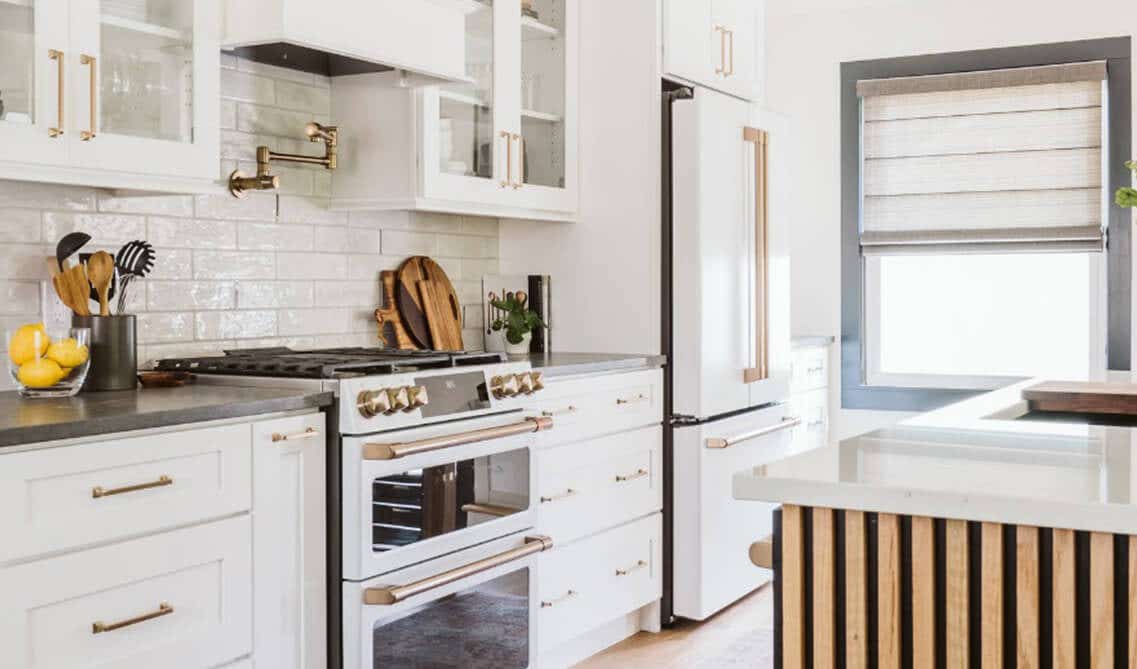 Lily Ann Cabinets: Colorado White Shaker
One option to achieve a modern kitchen is the minimalistic route. Modern design is all about cleanliness and simplicity, and a minimalist kitchen will achieve that look. Simplify your kitchen design by using minimalistic cabinetry. For a clean and contemporary feel, try pairing our White or Grey Shaker Cabinets with stainless steel appliances and one of our neutral White or Grey Porcelain Mosaic Subway Tile backsplashes. Our Shaker Cabinets is a timeless and versatile option that can work well in modern kitchens and can be a perfect fit for any kitchen. 
Add a Pop of Color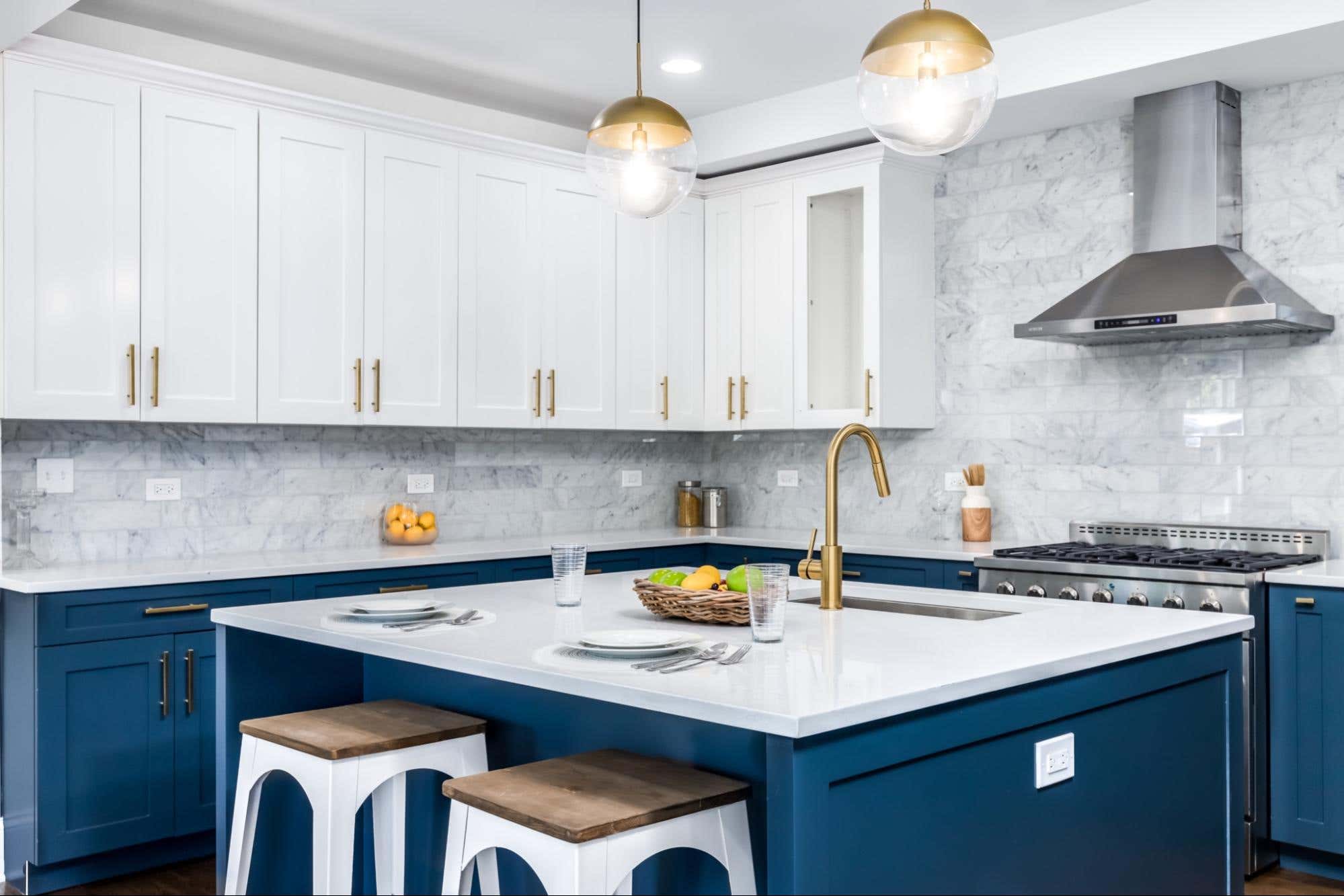 Lily Ann Cabinets: Navy Blue Shaker and Colorado White Shaker
Modern design doesn't have to be all neutral. Add a pop of color to your kitchen by incorporating bold accents like a brightly colored backsplash, colorful appliances, or patterned tiles. Instead of using lighter or more neutral toned cabinets, consider using bold, saturated colors like navy blue for your cabinets.
The most popular way to incorporate a pop of color into your space is done by using our Navy Blue Shaker Cabinets for the island and pairing it with a light-colored countertop, white upper cabinets, and a light backsplash for a striking contrast. Another color option coming soon is our Craftsman Lily Green. This cabinet color will surely give you that pop of color you are looking for! 
Create a Countersplash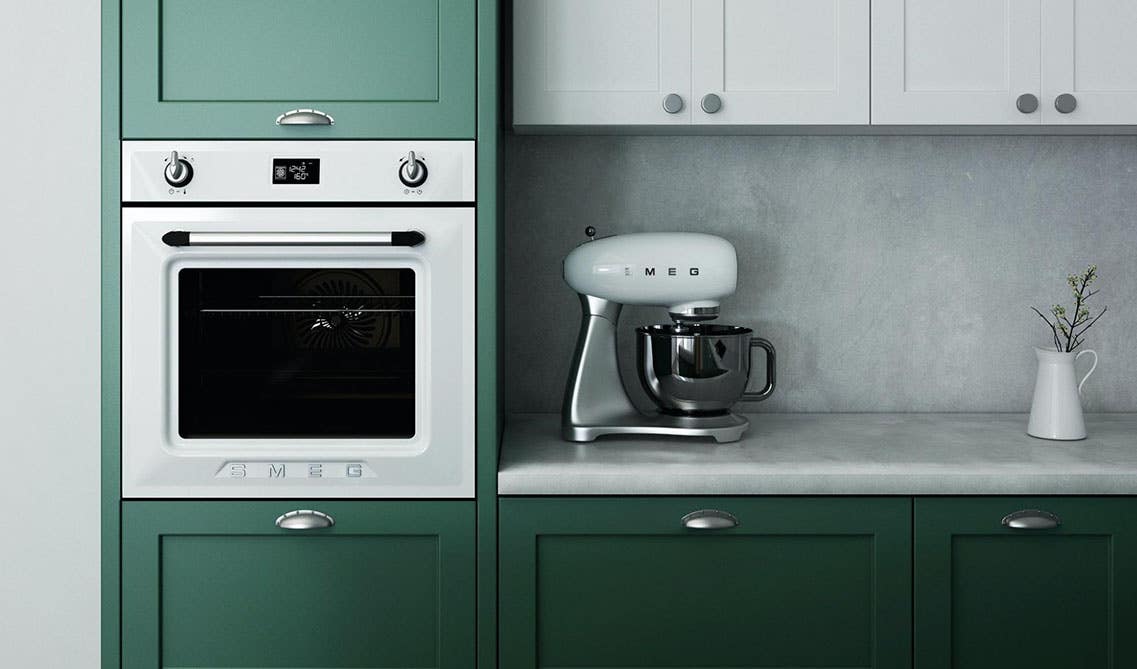 Another countertop approach idea is to match your backsplash with your countertops. This would create a clean and cohesive look while maintaining a functional and matching kitchen. Using the same material for both makes your kitchen look neat and makes it easy to keep track of and clean up messes.
Create a Unique Look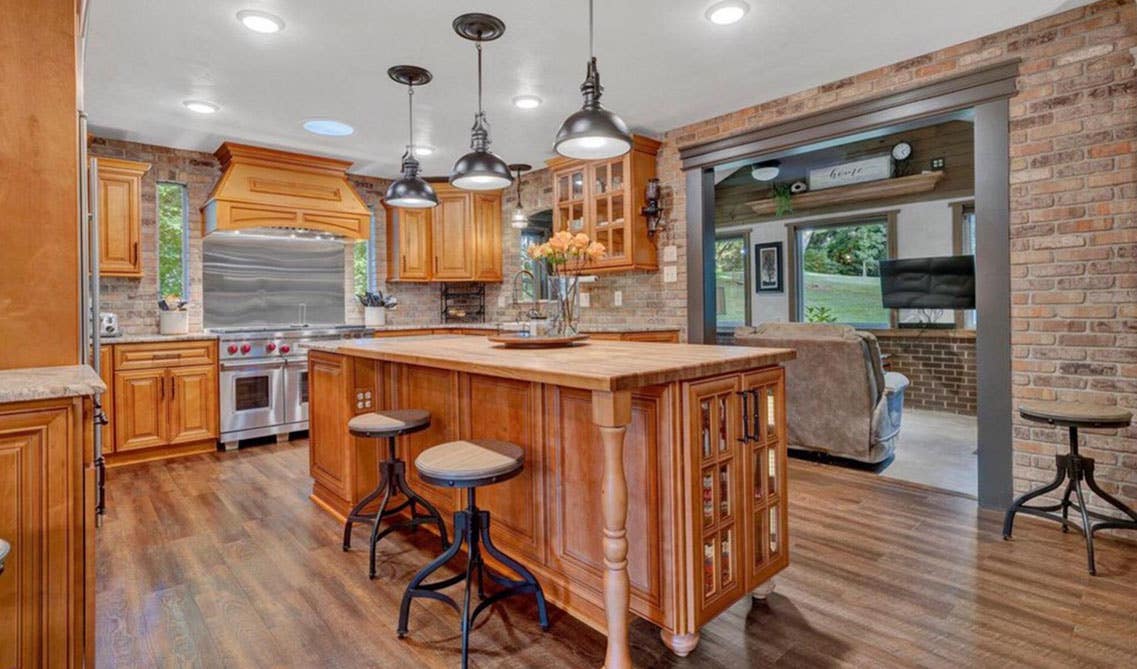 Lily Ann Cabinets: Charleston Toffee
You don't have to stick to one color or style of cabinets in your modern kitchen. Mix and match different finishes or cabinet styles to create a unique and modern look. Combine different materials such as wood, metal, and stone to add visual interest and texture to your kitchen design.
Think About Organization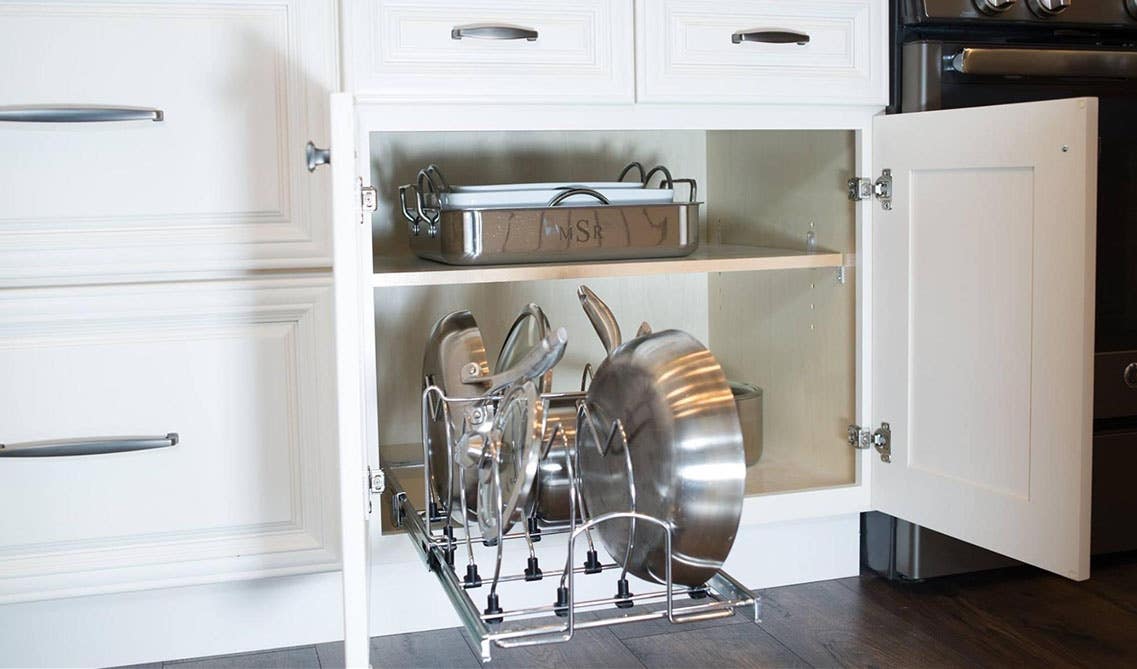 Lily Ann Cabinets: Pots and Pans Roll Out Shelves
Maximize the use and potential of your cabinets by adding organizers. Kitchen cabinet organizers are a necessity for a clean and functional kitchen. Add a pull-out sliding trash can, a lazy susan, cutlery drawer inserts, spice racks, and more inside your cabinet layout to hold your spices and kitchen items while having a creative and functional kitchen layout. 
Decor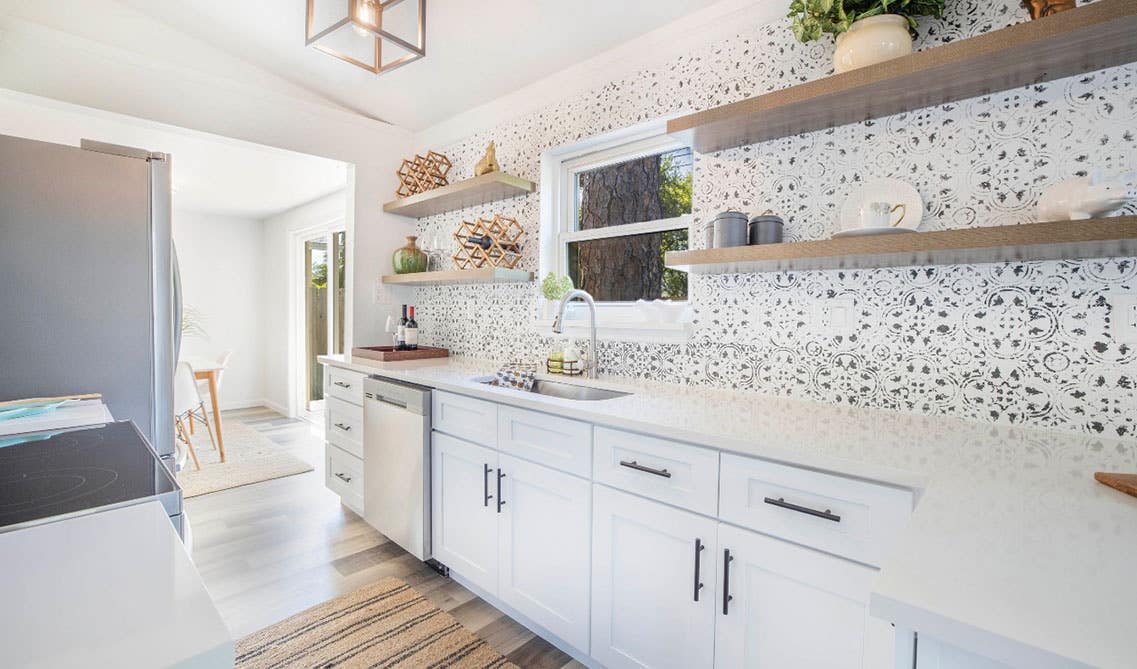 Lily Ann Cabinets: Colorado White Shaker and Floating Shelves
Open shelving is a popular trend in modern kitchens. Consider using open shelving with your traditional upper cabinets to display your dishes, other kitchen necessities and decor to add a touch of personality to your space. Open shelving is also a great way to open up more space in your kitchen. 
Incorporate updated appliances into your kitchen design with stainless steel, and lighting to bring the overall look together. Lily Ann Cabinets offers cabinet lighting in all different dimensions to best fit your cabinets. Not only is this a way to modernize and lighten your kitchen, it is also cost efficient, durable and easy to install!
Glass Front Cabinets & Inserts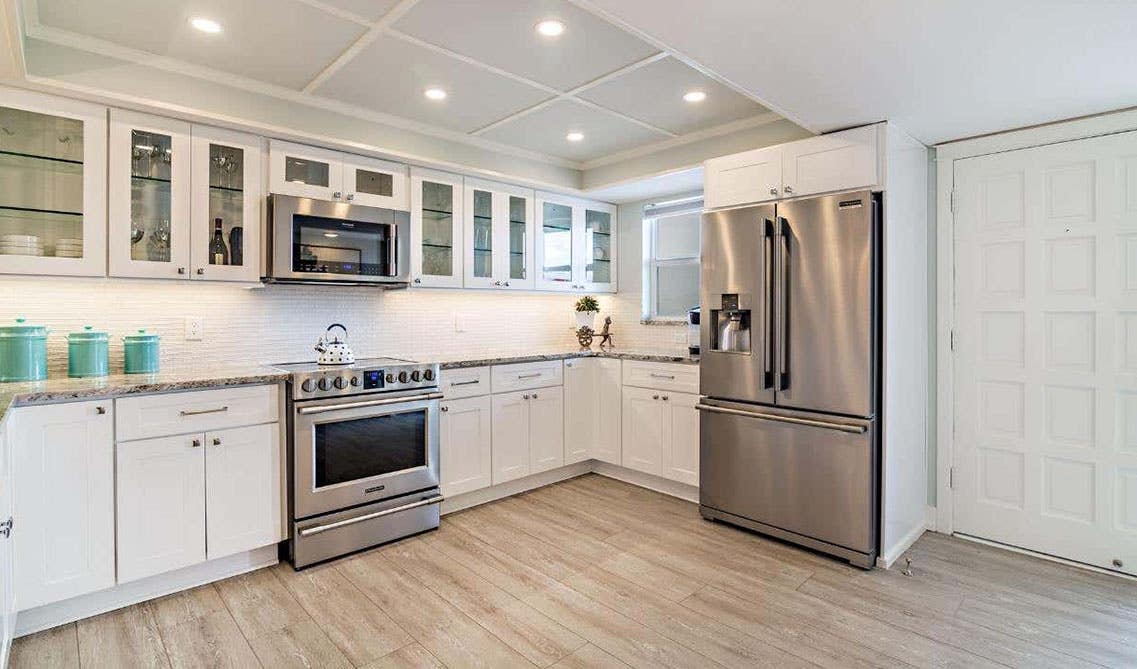 Lily Ann Cabinets: White Shaker Elite
If leaving your dishes, plates, and silverware visible for your guests to see is not your style, opt for cabinetry with hidden storage solutions to keep your kitchen clutter-free and organized. Keeping a clean and neat kitchen will make it easier to maintain. Hidden storage can be utilized with our interior base door storage, our food storage container organizer for inside your cabinets, or with keeping tableware organized within the interior of kitchen drawers and cabinets in general. 
If you are looking for a mix between the two, glass front cabinets are perfect for you! It can add interest and texture to a modern kitchen design. Consider using frosted glass for a more subtle look or clear glass for a more open and airy feel. This way you don't have the worry of your plate sets becoming cluttered looking while they are still on display to add color or texture to your kitchen design.
Having glass front cabinets or an open shelving kitchen layout can be a great way to add contrast and the burst of brightness and color you are looking for! Use it to present your matching dinnerware sets or your favorite decor!
Islands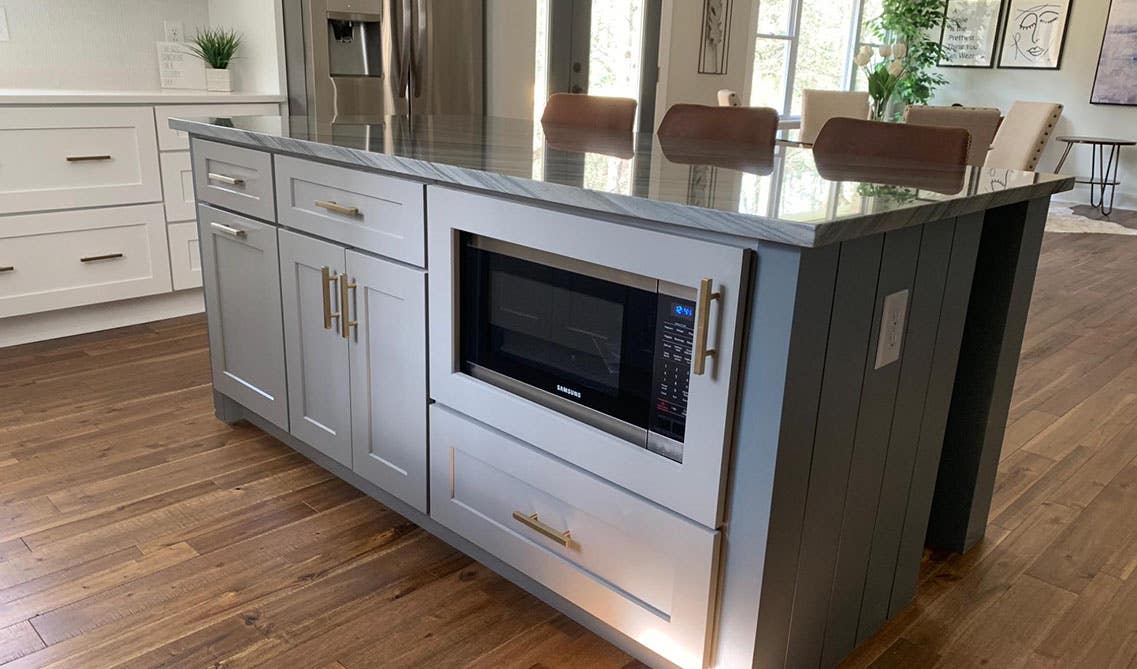 Lily Ann Cabinets: Grey Shaker Elite
Create a multifunctional island that serves as a workspace, a dining area, and a storage unit. Lily Ann Cabinets offers different sized cabinets and drawers in each color to execute your modern kitchen with an island. Finish off the look with one of our shiplap panels to cover the back of your peninsula and add light toned countertops. Adding a microwave base cabinet insert into your island may be convenient as well. 
Around your kitchen island, incorporate seating for your guests. Modern kitchens take advantage of adding seating such as bar stools, window seating, open dining seating, etc. Seeing as a kitchen is commonly one of the first things noticed when entering your home and, most likely the busiest area of the house, the seating in your kitchen can bring your modernized kitchen to the next level! Blending stools to match your island is also a great way to create a functional use while maintaining a clean and comfortable kitchen.
Statement Lighting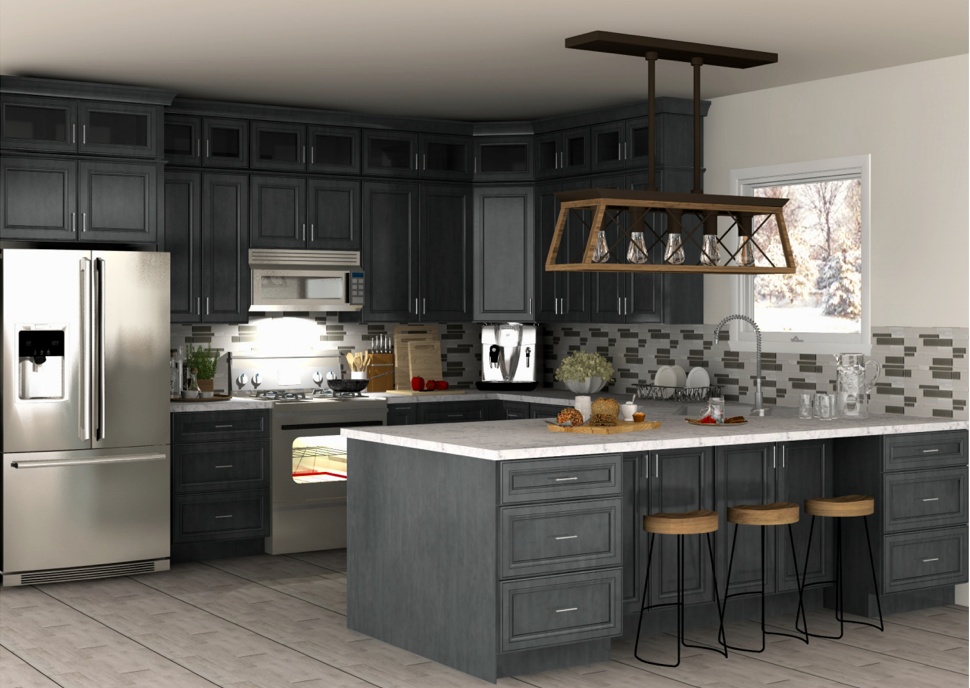 Finish off your modern kitchen look by incorporating a unique lighting system that is not commonly seen in every home. One of the most important things to include in any kitchen is lighting. Pendant lighting is a great option. They come in many varieties to make your modern kitchen unique while blending them well with the rest of your kitchen appliances. Pendant lighting offers a versatile and stylish option for illuminating spaces and is popular for providing both functional and aesthetic lighting.
Take advantage of the natural lighting in the kitchen to make your space feel bigger and brighter! One of the benefits to having light toned walls is with the natural light reflecting off and energizing your kitchen. 
However, in a modern kitchen you should consider more than just ceiling lighting. Lily Ann Cabinets offers high quality cabinet lighting to take your kitchen to the next level! Our lighting is meant to last with its high quality LEDS and over 50,000 hours of lifetime lighting. Our customers will put the lighting under their upper cabinets, above their crown molding, under their toe kick, and more. Let your Lily Ann Cabinets designer know to add cabinet lighting into your kitchen design today for the ultimate kitchen glow up!
What is the modern color for kitchen cabinets?
Modern Cabinet Colors
There is no specific "modern" color for kitchen cabinets as cabinet color preferences can vary based on individual tastes and current design trends. However, some popular cabinet colors that are considered modern include:
White cabinets
-
White cabinets are a classic and timeless choice that can create a bright and open feel in a kitchen.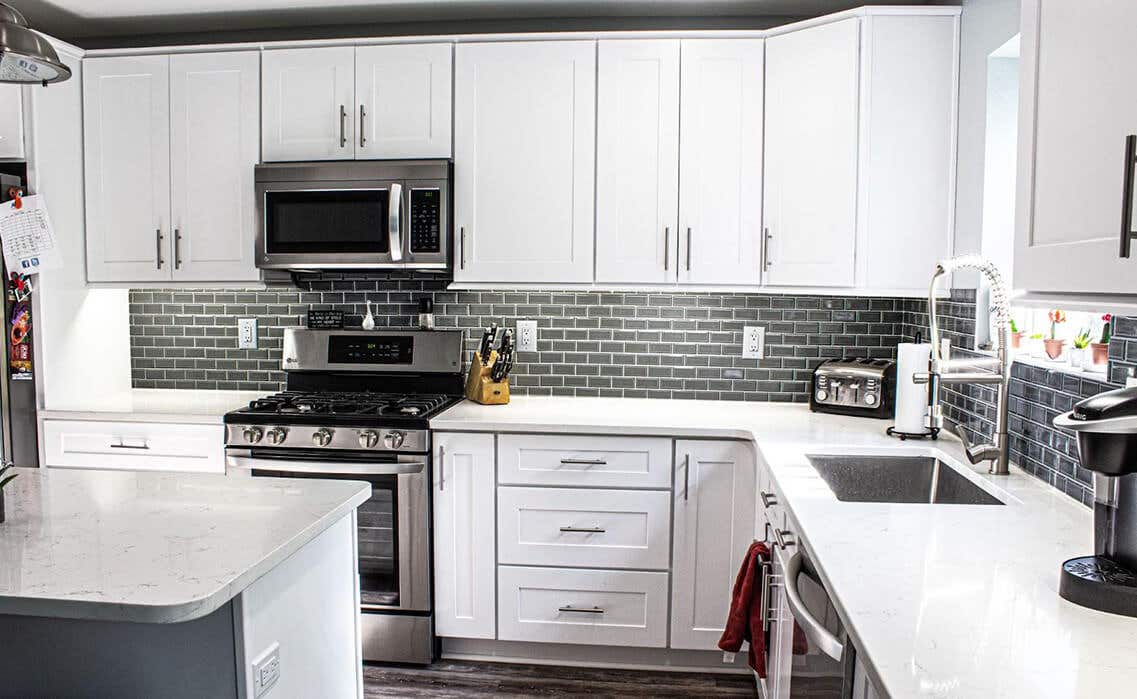 Lily Ann Cabinets: White Shaker Elite
Gray cabinets
-
Gray cabinets have become increasingly popular in recent years due to their ability to create a sophisticated and modern look.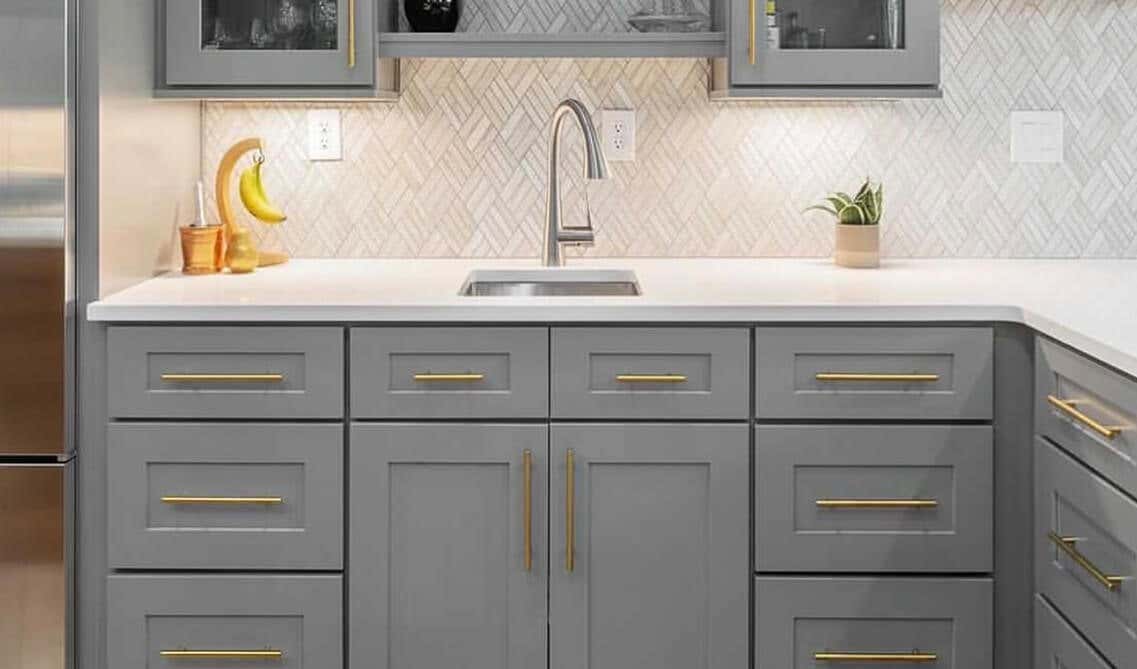 Lily Ann Cabinets: Grey Shaker Elite
Navy cabinets
-
Navy cabinets can add a bold and dramatic statement to a kitchen, while still remaining versatile enough to work with a variety of design styles.
Lily Ann Cabinets: Navy Blue Shaker and Colorado White Shaker
Black cabinets
-
Black cabinets can create a sleek and stylish look and can be paired with a variety of finishes and hardware to create a unique design. 
Ultimately, the best cabinet color for your kitchen will depend on your personal style, the overall design of your home, and your desired aesthetic. 
How much does a modern kitchen cost?
The cost of a modern kitchen can be a bit expensive. It will depend on a variety of factors such as the size of the kitchen, the materials used, and the specific cabinets and accessories chosen. Additionally, installation costs will also need to be factored in.
With Lily Ann cabinets, you are guaranteed high quality products at a lower cost. All of our cabinets come ready-to-assemble to make the process as easy as possible for our customers. Not to mention, our dovetail assembly is as easy as putting together a child's toy. However, it is important to get a specific quote based on the unique requirements of your project.
Lily Ann Cabinets offers free professional 3-D designs to make sure your modernized kitchen is well planned and executed! If you have any questions about Lily Ann Cabinets products give us a call today at 800-551-1438, visit our socials, or check out our website!