Cabinets are king in the kitchen. They physically take up the most space. They usually devour the bulk of a kitchen construction or remodel budget. They functionally will be used more than many other forms of cabinetry in the home. They visually draw the most attention compared to any other feature within the kitchen. The list goes on. All this goes to show that kitchen cabinets are an important part of every house. As a result, picking out the best cabinets for your kitchen can be a challenge, especially with so many options available. Every homeowner faces this difficult decision.

Looking through all the different styles, hardware choices, finishes, colors, and more, you will find a handful of kitchen cabinets that you like, but you may never feel confident in making a final decision. You will be asking yourself: How will that cabinet actually look in my kitchen? Will the cabinet color contrast well with the rest of the room? How will the cabinet function?

These difficulties reveal the importance of kitchen cabinet samples. Many stores offer sample kitchen cabinet doors for free or a refundable deposit. Cabinetry finish chips and door samples give you the ability to experience the quality, see the design, feel the wood, and experience the product in your home before purchasing it.
Get kitchen cabinet samples to help determine:
Style: Shaker, louvered, flat, inset, distressed, beadboard, and many more. There are a lot of cabinet door styles that are available, and you want to choose kitchen cabinets that perfectly fit the style of your home. Being able to find kitchen cabinet samples allows you to figure out which styles work and those that don't.


Hardware: Choosing hardware can be equally as challenging as deciding on a cabinet style. Hardware can drastically affect the finished look of your cabinetry. Kitchen cabinet samples are very helpful when picking out drawer pulls and door knobs. You can compare your cabinet samples with the hardware styles you picked out and see first hand what looks best.


Color & Finish: Cabinet samples are also very helpful for determining what colors and finishes will work best with your kitchen. Colorful kitchen cabinetry is making a comeback. Adding flair to your kitchen can be a great addition, but it has to be perfect. You don't want to buy cabinets that are too bold or too boring. Kitchen cabinet samples displaying the colors and finishes you like can help you find a look that works well with the rest of your kitchen.


Molding & Details: You can easily make any kitchen cabinets look custom by adding molding and other decorative supports like aprons, corbels, toe kicks, etc. To determine what decorative details will make a huge visual impact on your kitchen, compare your ideas with the kitchen cabinet samples you order.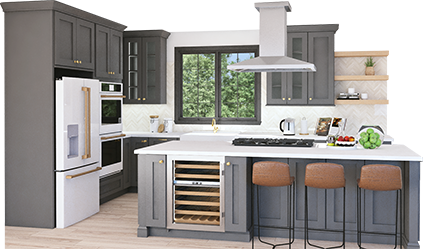 Get your FREE 3D kitchen design today!
Start Now
Kitchen Cabinet Samples Will Save You Time & Money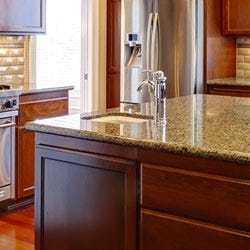 Ordering cabinet samples will help you find the design, color, finish, hardware, and decorative details that work with the style of your kitchen and home. Ultimately, this will save you lots of time and money. Homeowners can spend numerous hours researching and looking at kitchen cabinets online or in a store with little to no success. Even if you find cabinetry that you like, the product may not look the same or work well with the rest of your kitchen once you have the cabinets in front of you. This process wastes your precious time and could unnecessarily cost you money. No one wants to be stuck with cabinets that do not compliment your kitchen.

To avoid wasting your time and money, order kitchen cabinet samples before you buy. To request some kitchen cabinet samples, call or contact a Lily Ann Cabinets representative to learn more.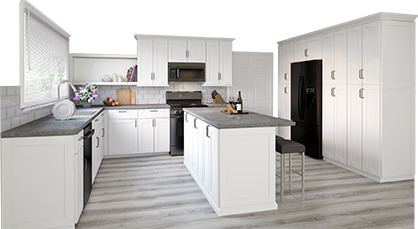 3D Kitchen Visualizer Tool
Bring your dream kitchen to life with our free kitchen visualizer!
Design Now