When it comes to enhancing the beauty and value of your home, few things can rival the timeless elegance and durability of hardwood flooring. Hardwood floors have been a popular choice for centuries, and they continue to be a sought-after option for homeowners today.
Whether you're renovating an existing space or building a new home, this complete guide to hardwood flooring will help you make informed decisions about this classic and versatile flooring choice.
Types of Hardwood
Hardwood flooring comes in various species, each with its unique characteristics, colors, and grain patterns. Common hardwood species include oak, maple, cherry, hickory, walnut, and more. The type of hardwood you choose will impact the overall look and feel of your space, so it's essential to understand the differences between them.
1. Oak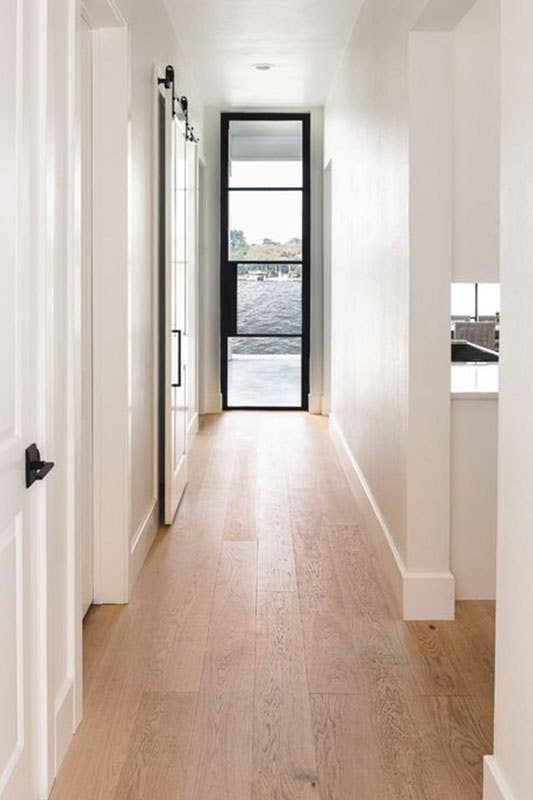 Known for its durability and versatility, oak is one of the most popular hardwood choices. It comes in red oak and white oak variations, with distinct grain patterns and shades.
2. Maple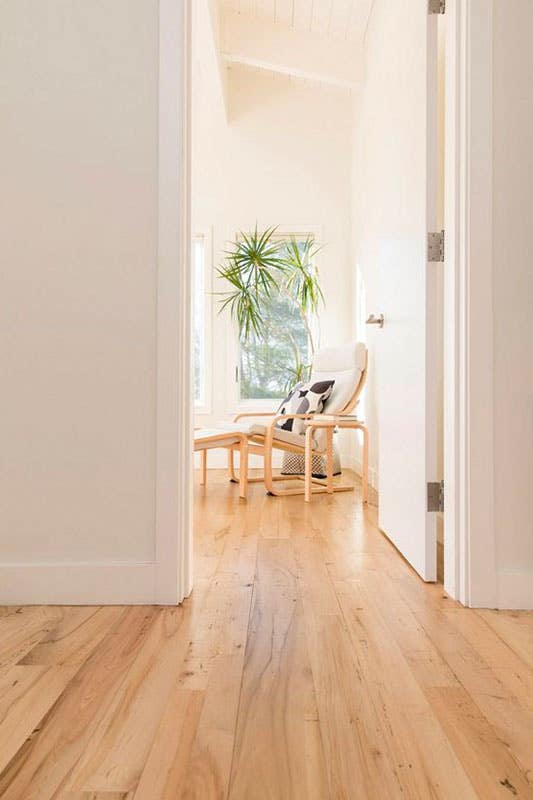 Maple hardwood is celebrated for its light, uniform appearance and durability. It's an excellent choice for modern, bright interiors.
3. Cherry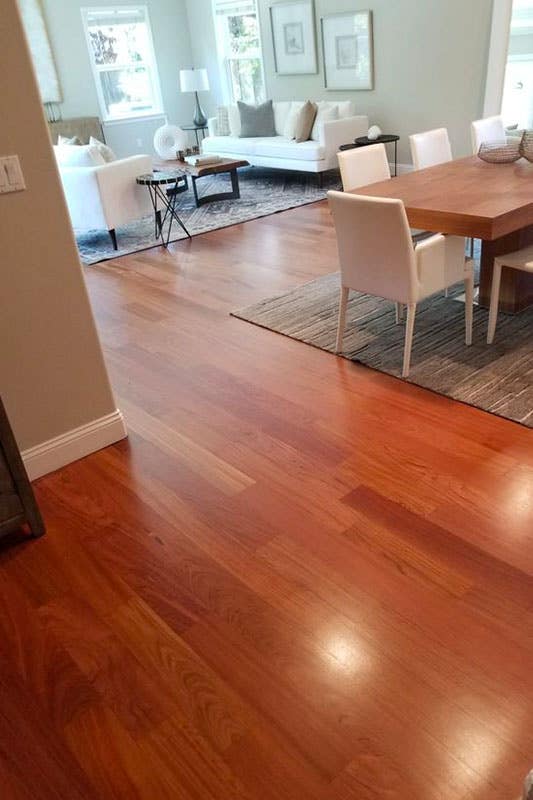 Cherry wood is known for its warm, reddish-brown hue and rich, lustrous finish. It's a favorite for creating a cozy and traditional ambiance.
4. Hickory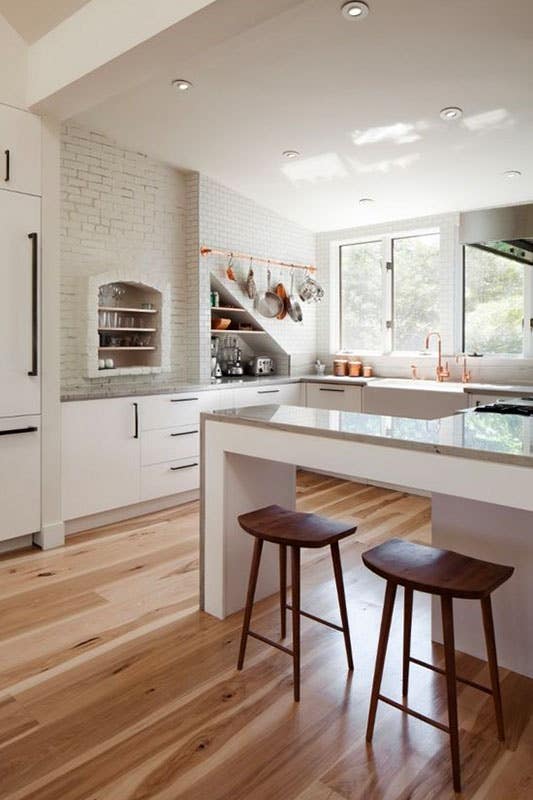 Hickory is prized for its robustness and distinct grain patterns. It's ideal for high-traffic areas due to its resilience.
5. Walnut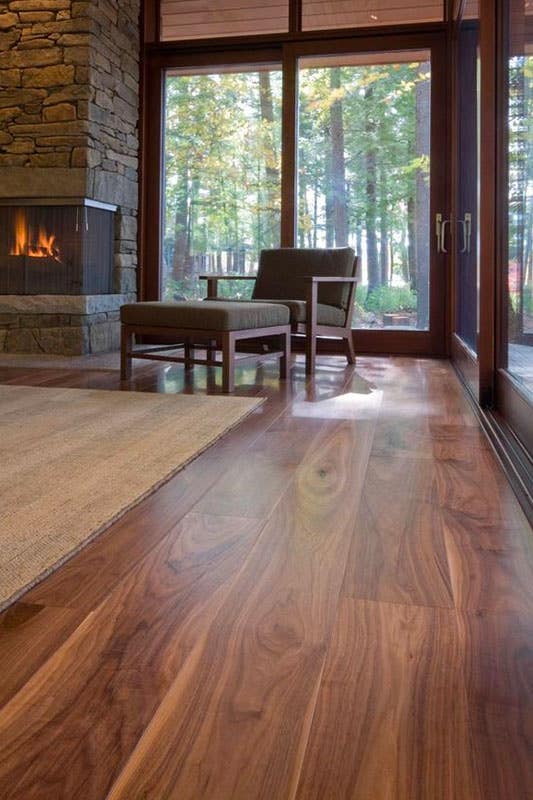 Walnut wood is characterized by its dark, rich color, and elegant, straight grain. It's often chosen for its sophisticated and luxurious appearance.
Hardwood Grades
Hardwood flooring is available in several grades, which indicate the quality and appearance of the wood. The grades are typically classified as:
1. Clear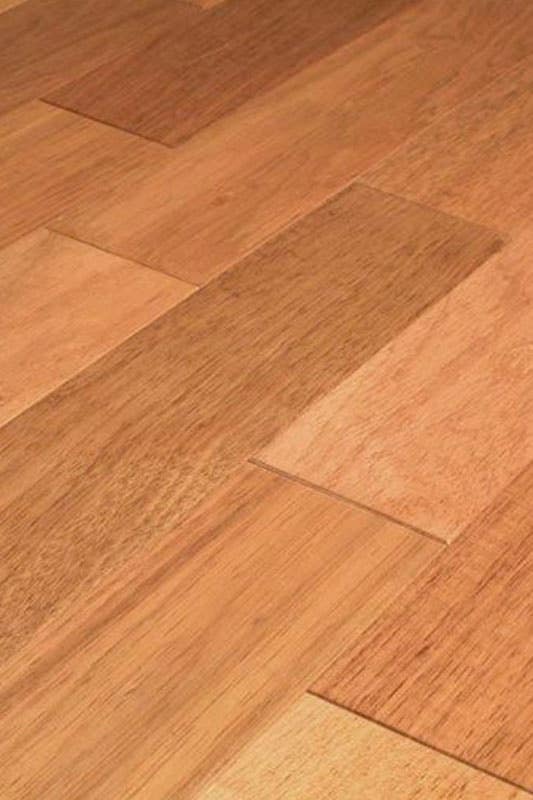 Few, if any, knots or imperfections, create a clean and uniform look.
2. Select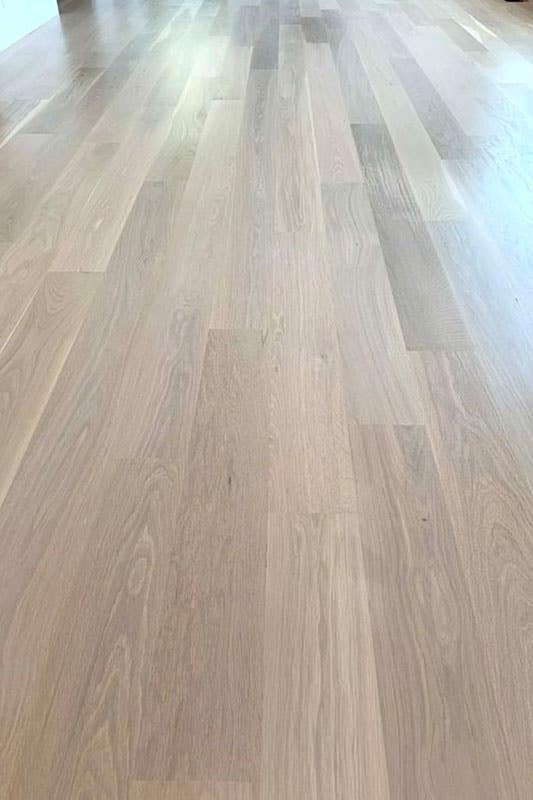 Contains some small knots and natural variations for a classic and timeless appearance.
3. Character Grade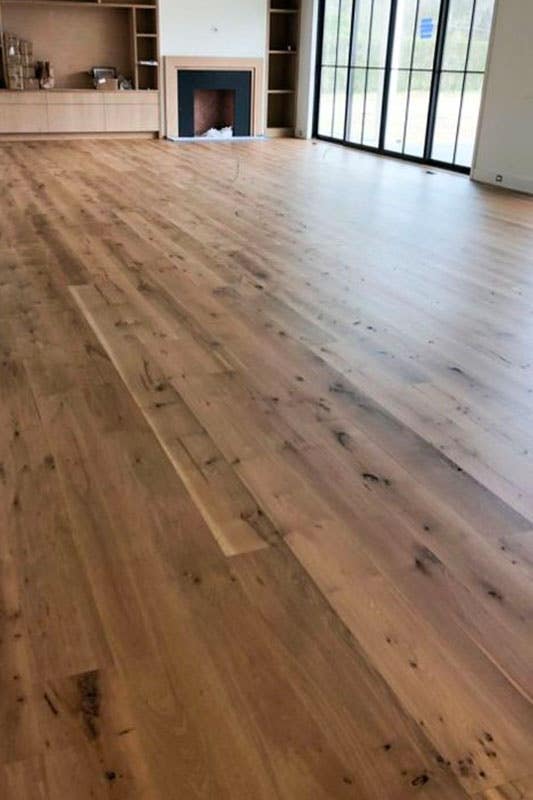 Character grade offers a rustic and character-rich aesthetic with prominent knots, mineral streaks, and variations, giving your space a unique and authentic look.
4. #1 Common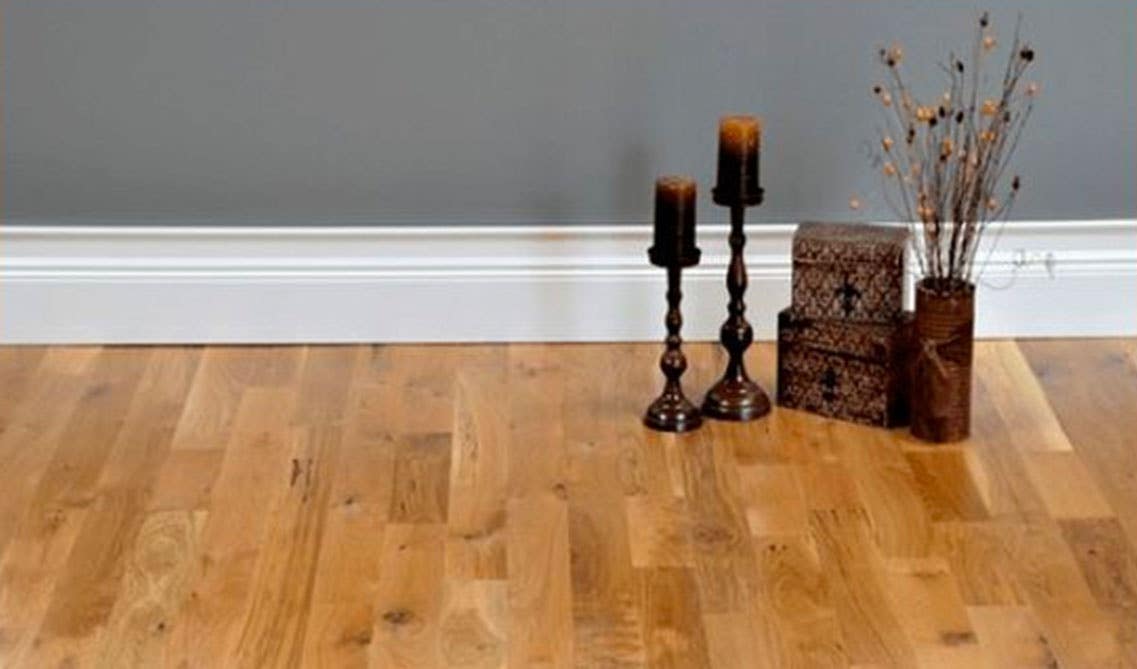 Offers a rustic and character-rich aesthetic with more prominent knots and variations.
5. #3 Common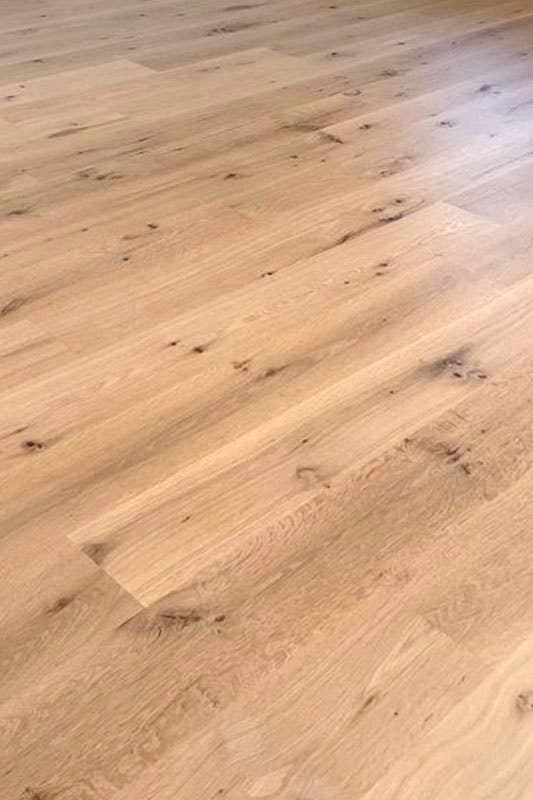 Features even more significant knots and variations, providing a more rustic and natural appearance.
The grade you choose will depend on your personal preferences and the style you want to achieve in your space.
Pre-finished vs. Unfinished
Hardwood flooring comes in two primary forms: pre-finished and unfinished.
1. Pre-finished hardwood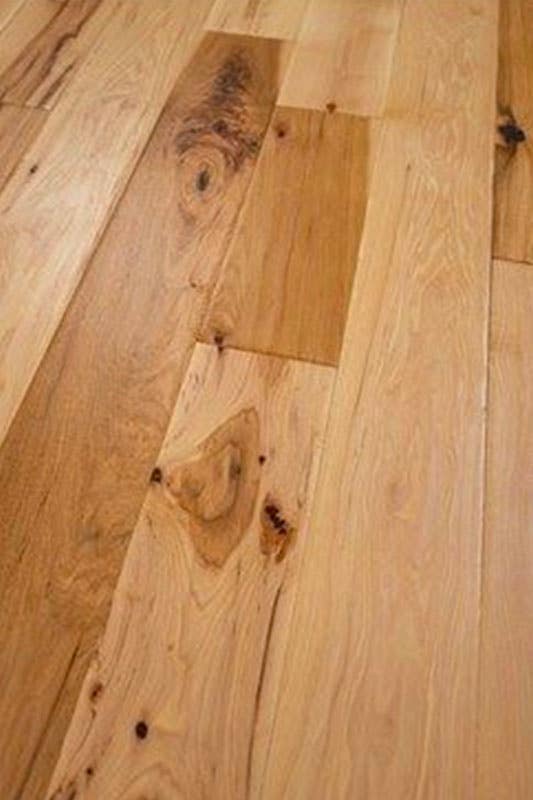 Pre-finished boards come sanded, stained, and sealed at the factory. They are ready for installation and often come with warranties against wear and tear. This option is more convenient and saves time during installation.
2. Unfinished hardwood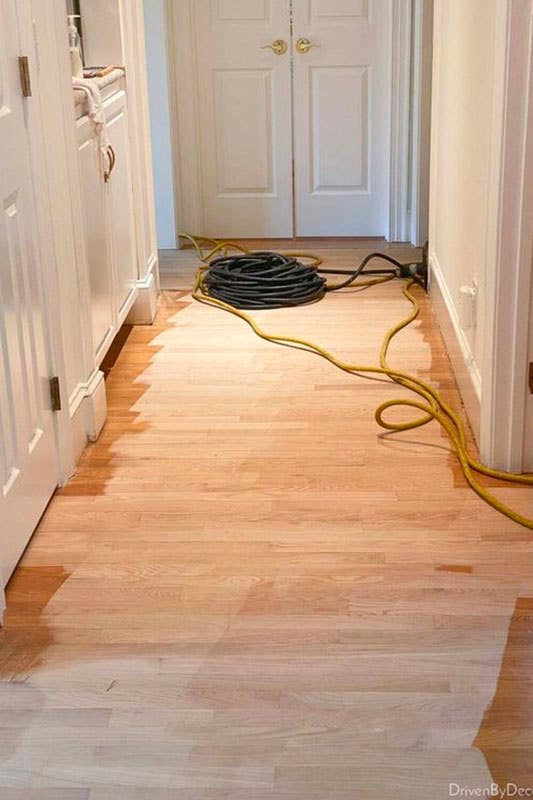 Unfinished hardwood requires on-site sanding, staining, and finishing. This option allows for greater customization of color and finish but is more labor-intensive and time-consuming.
Installation
The installation method you choose can also impact the overall look and durability of your hardwood floors. There are three common installation methods:
1. Nail-down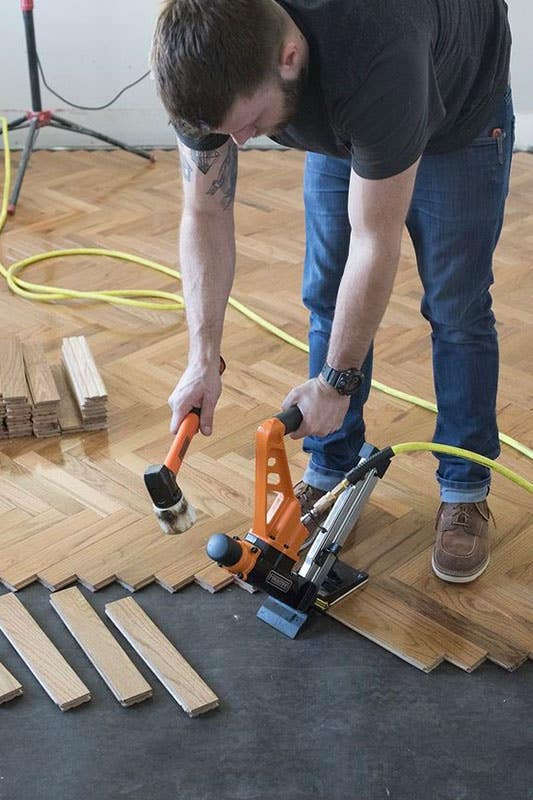 Nailing the hardwood to a plywood or OSB subfloor is a traditional and secure method.
2. Glue-down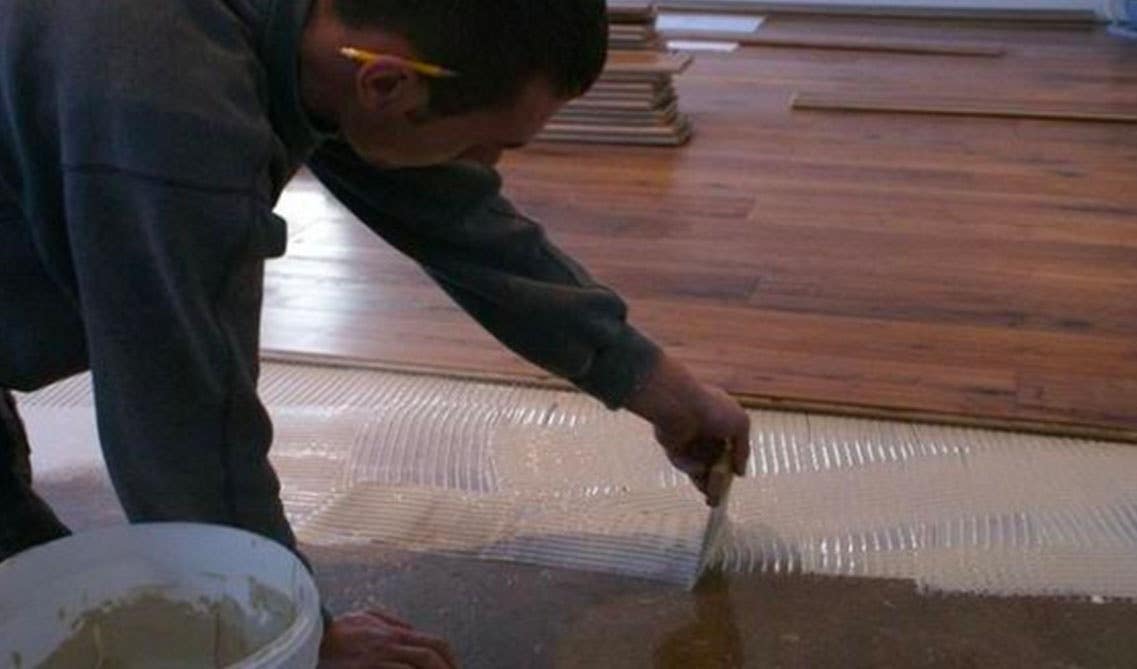 This method involves adhering the hardwood directly to the subfloor using a strong adhesive. It's suitable for concrete subfloors or areas with moisture concerns.
3. Floating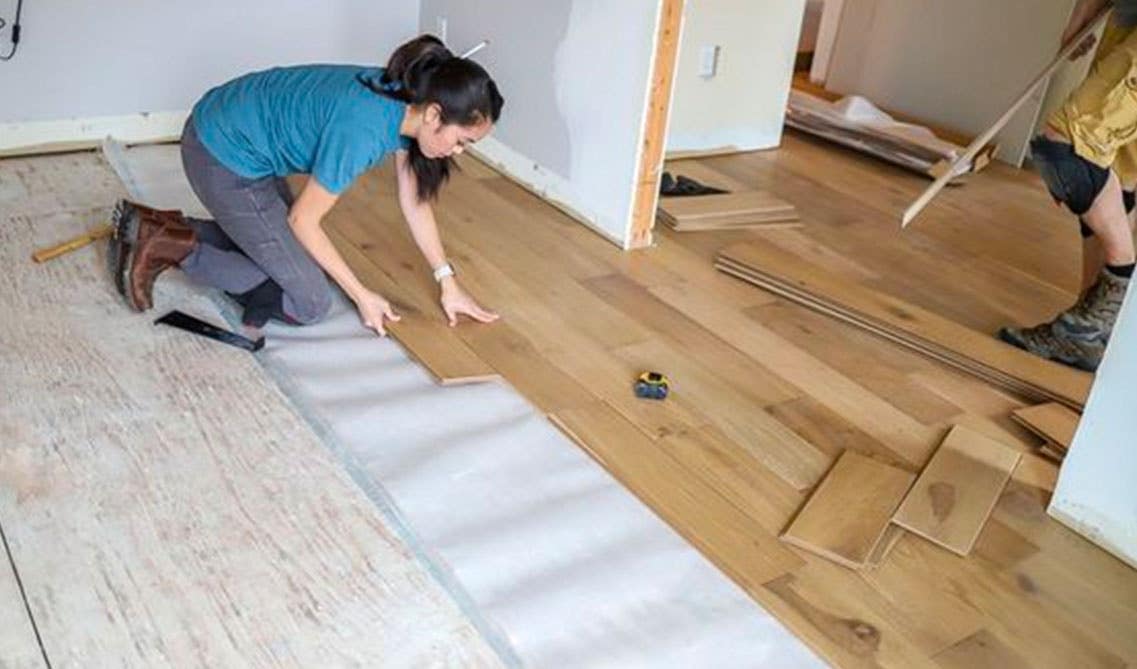 Floating floors are not attached to the subfloor but rather interlock using a tongue-and-groove system. This method is less invasive and is often used for engineered hardwood.
4. Maintenance and Care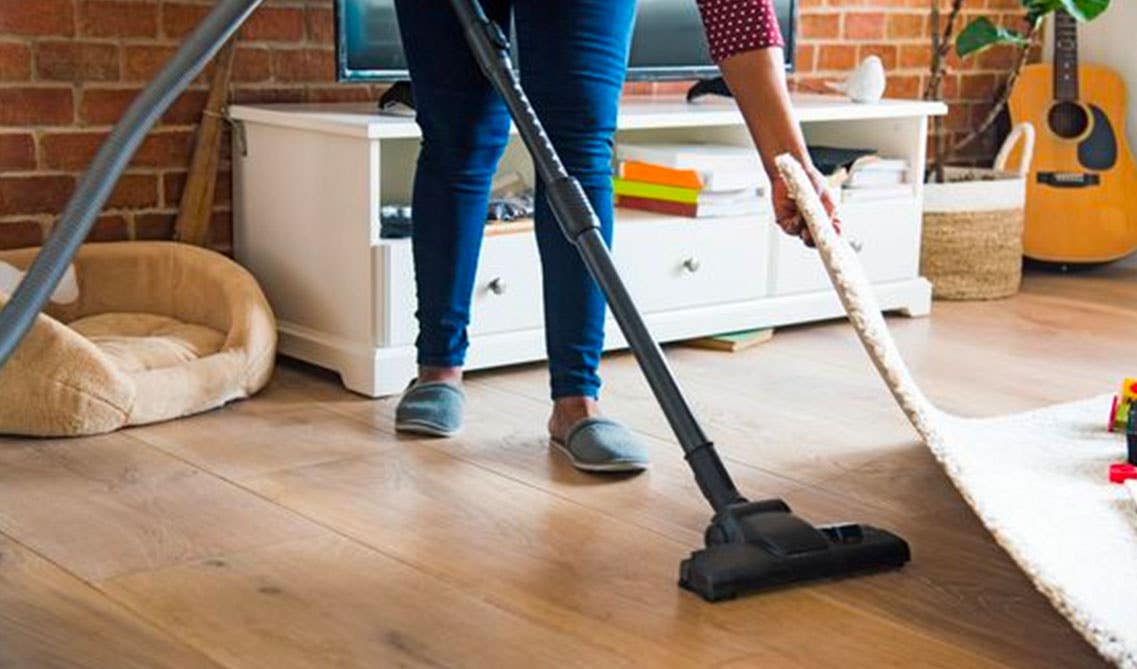 To keep your hardwood floors looking their best, you'll need to follow a few essential maintenance tips:
Regular sweeping or vacuuming to remove dirt and debris.

Use a damp mop or cloth for cleaning, but avoid excessive water.

Use protective pads on furniture legs to prevent scratches.

Apply protective coatings like polyurethane to maintain the finish and protect against wear and tear.
Pros and Cons
Pros of hardwood flooring:
Timeless and elegant appearance.

Durability and longevity.

Adds value to your home.

Easy to clean and maintain.
Cons of hardwood flooring:
Can be expensive, depending on the wood species.

Susceptible to moisture damage.

Prone to scratching and denting, especially with softer woods.
Another Option
If you're seeking the captivating appearance of hardwood flooring without the hefty price tag and complicated installation, look no further than Lily Ann Cabinets' SPC flooring. Our SPC flooring offers the beauty of wood grain patterns, a variety of shades, and easy click-and-lock installation.
It's the ideal choice for those who want a cost-effective, hassle-free alternative to traditional hardwood, all without compromising on aesthetics. Transform your space with Lily Ann Cabinets' SPC flooring and enjoy the best of both worlds. 
In Conclusion…
Hardwood flooring is a classic choice that can transform your home into a warm and inviting space. By considering the type of wood, grade, finish, installation method, and maintenance, you can make an informed decision that suits your style, budget, and lifestyle. With proper care, your hardwood floors will remain a beautiful and enduring feature of your home for many years to come.
When it comes to meeting your cabinetry or flooring needs, there's no better choice than Lily Ann Cabinets. As a family-owned business, we understand the value of a personalized touch in every home project.
We offer FREE samples, allowing you to see and feel the quality of our products before making a decision. Additionally, our FREE 3D design services ensure that your vision becomes a reality. With Lily Ann Cabinets, you'll not only receive exceptional quality and service but also the warmth and care that come with a family business. Experience the difference and elevate your home with cabinetry from Lily Ann Cabinets today.
FAQs
1. Is it worth it to put hardwood floors in a house?
Absolutely, investing in hardwood floors is often worth it. Hardwood floors add timeless beauty, increase your home's value, and can last for generations with proper care. While they may be more expensive upfront than some other flooring options, their durability, elegance, and long-term cost-effectiveness make them a popular choice for many homeowners.
2. What is the most scratch-resistant hardwood flooring?
Hickory and Brazilian walnut are among the most scratch-resistant hardwood flooring options. Hickory's inherent hardness and prominent grain patterns make it highly resilient to scratches, making it suitable for high-traffic areas. Brazilian walnut, with its extreme hardness and tight grain, is even more resistant to scratches and dents, but it can be pricier than other hardwood options.
3. Is hardwood or vinyl plank better?
The choice between hardwood and vinyl plank flooring depends on your specific needs. Hardwood offers timeless beauty, durability, and value, but it can be more susceptible to scratches and moisture. Vinyl plank flooring is highly durable, water-resistant, and more budget-friendly. It's an excellent choice for areas prone to moisture, but it might not match the natural charm and value of hardwood. Consider your lifestyle, budget, and the room's purpose when making the decision.