Keeping your kitchen organized can be a challenge, especially when it comes to the inside of your cabinets. Most kitchens have the standard square kitchen cabinets, but that might not be the most efficient way to store all of your things, especially if you have limited space in your kitchen corners. Here are 9 corner kitchen cabinet storage ideas so you can make the most of every inch of space you have in your kitchen corner cabinets.
Install a Lazy Susan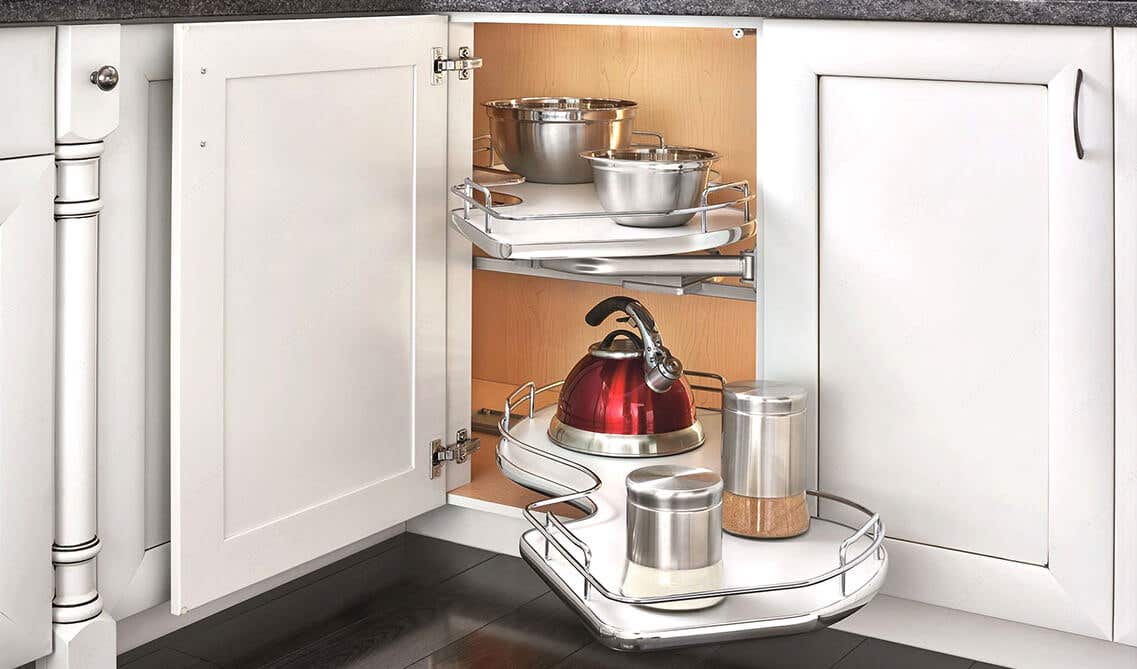 Lazy Susans are a great way to maximize storage and utilization of space in corner cabinets for kitchen cabinets. By rotating the shelves, you can easily access everything stored on them. Plus, corner base kitchen cabinets are often difficult to reach into, so a Lazy Susan can help make things more accessible. Lily Ann Cabinets also offers different Lazy Susan styles, so you can find one best fit for you!
Get Creative with Baskets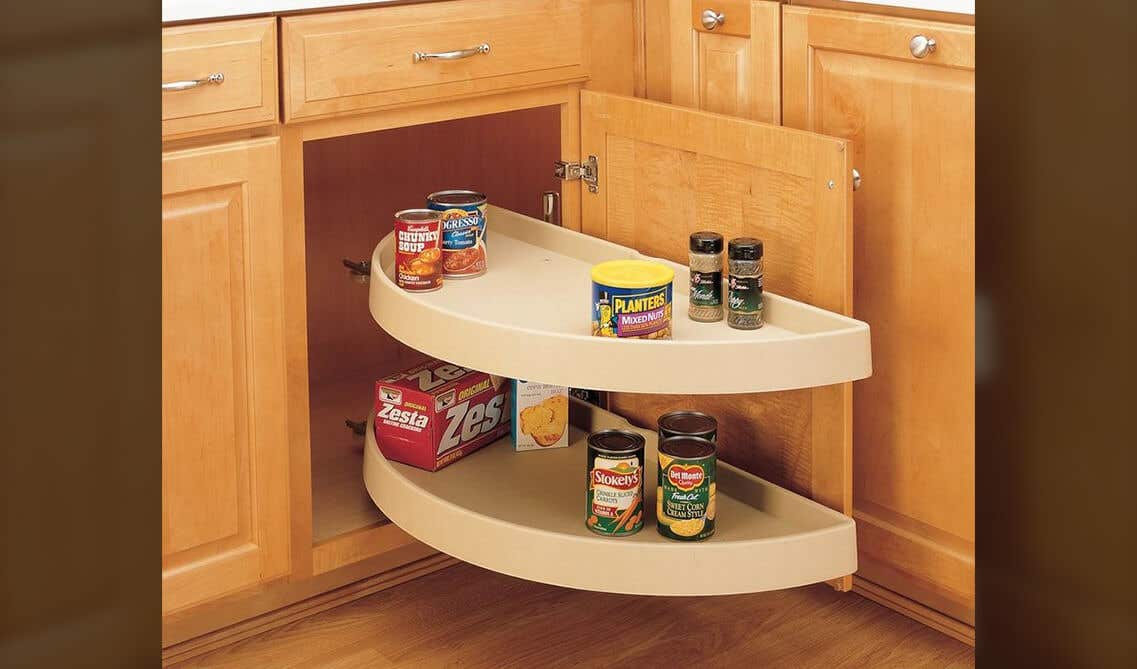 Hanging baskets are a great way to store items in a corner kitchen cabinet. You can use them to store fruit, vegetables, and even pots and pans. If you have a lot of small items that you need to store, consider using mason jars. They fit perfectly in corner cabinets and can be used to store everything from spices to silverware. If you have a blind corner kitchen cabinet, consider using it for storage purposes. There are a lot of great blind corner kitchen cabinet ideas that you can use to maximize storage space. One of the best ways to maximize storage space in a corner kitchen cabinet is by using the corner kitchen cabinet for things you do not use on an everyday basis. That way, the cabinet will stay more organized, and rarely used items can be stored in the back.
Use Drawer Dividers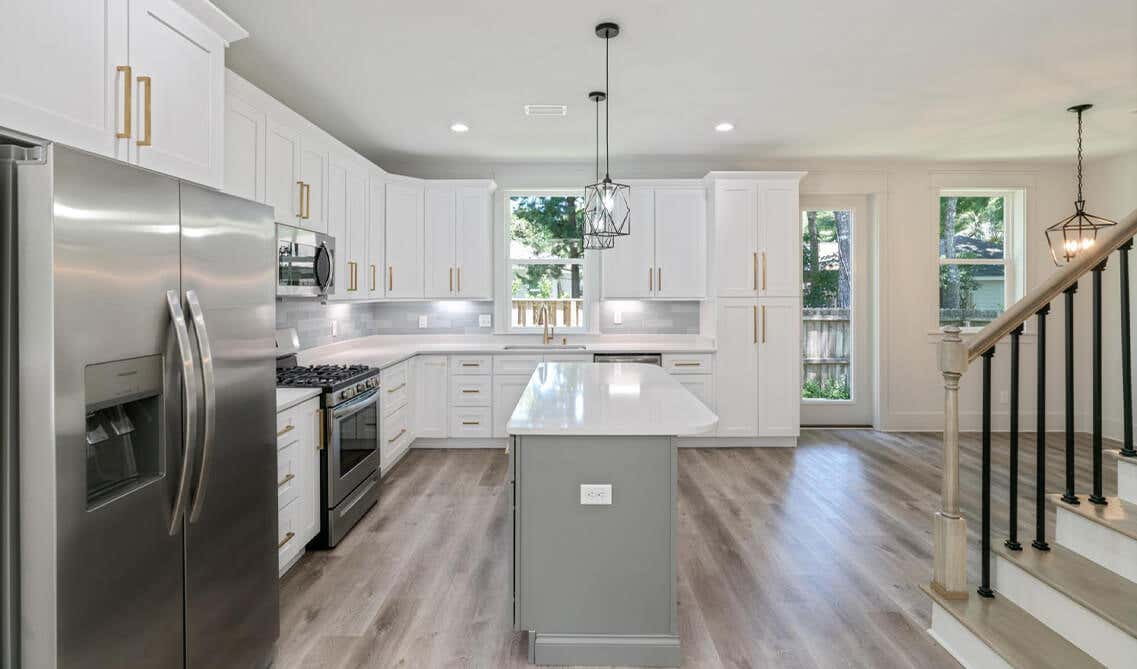 One way to maximize storage in corner kitchen cabinets is by using drawer dividers. This will help keep things organized and make it easier to find what you need. Another way to use your corner kitchen cabinets is adding a pullout shelf. This will give you additional storage space and make it easier to reach items that are stored in the back of the cabinet.
Use Multi-Drawer Organizers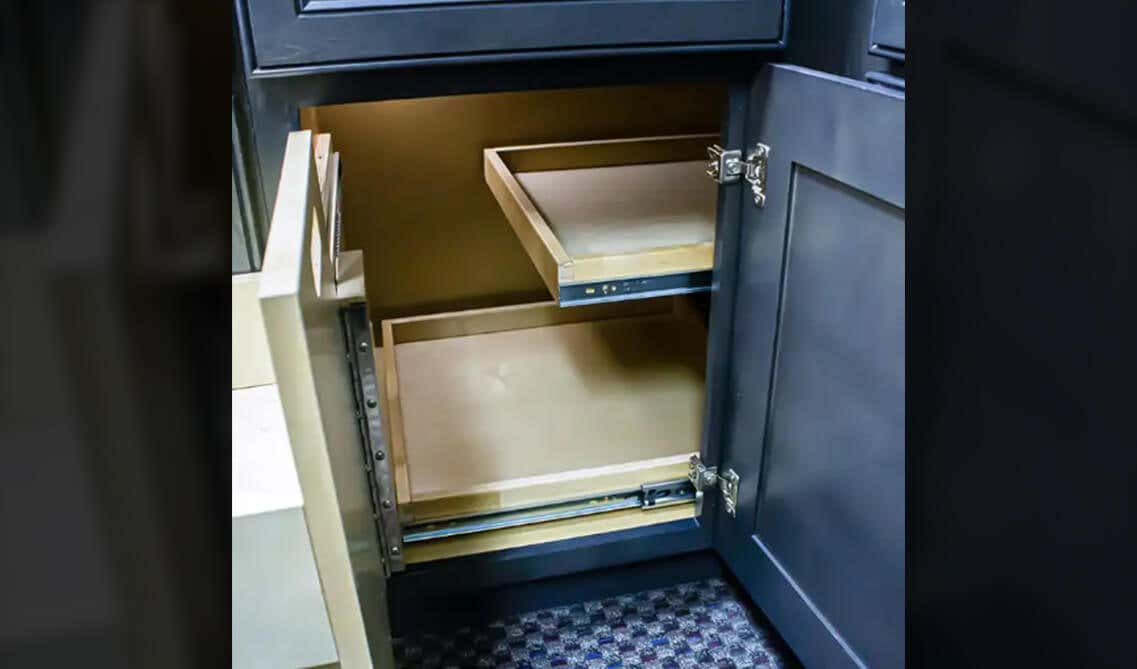 If you have the space, corner cabinets for the kitchen are great for multi-drawer organizers. This way, you can easily see and reach everything without having to move things around. Plus, it helps keep your counters clear and gives you more prep space.
Store Food Items Where You Can See Them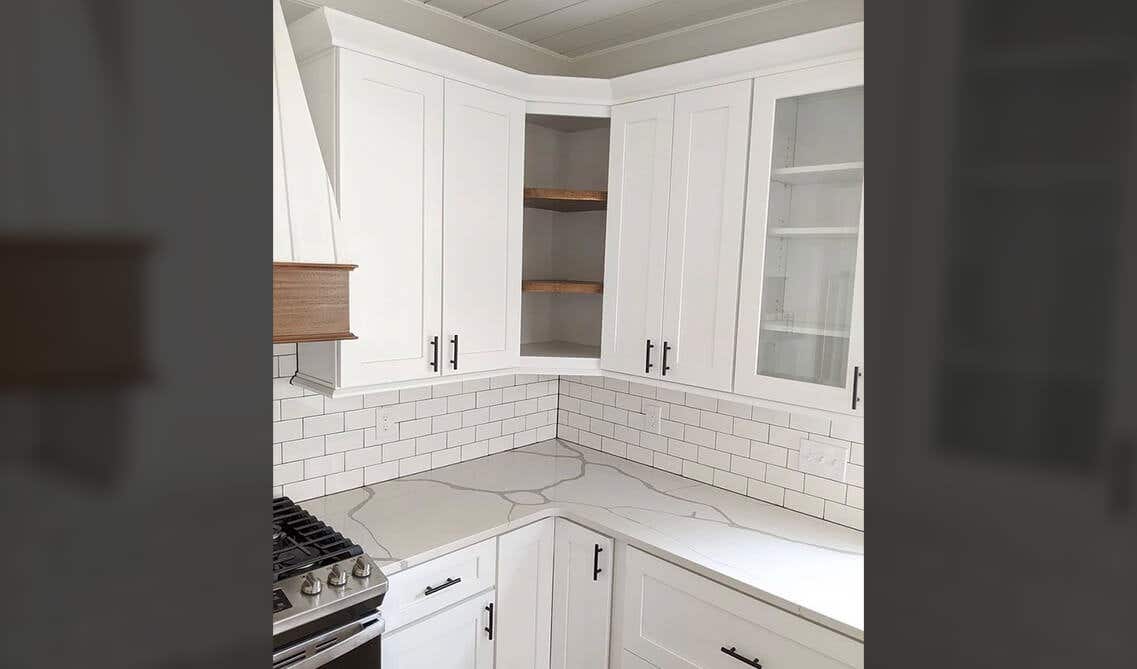 If you store food items where you can see them, you're less likely to forget about them and let them go bad. One way to do this is to use clear containers or mason jars on open shelves. You can also use corner cabinets for kitchen storage by installing a lazy susan. This will allow you to rotate and easily see all the items stored in the cabinet. For smaller items, try using an over-the-door rack or hooks on the inside of the cabinet door. And don't forget about using the space above your cabinets for storage! You can install a shelf or hooks to hang pots and pans or other kitchen items.
Add Shelf Liners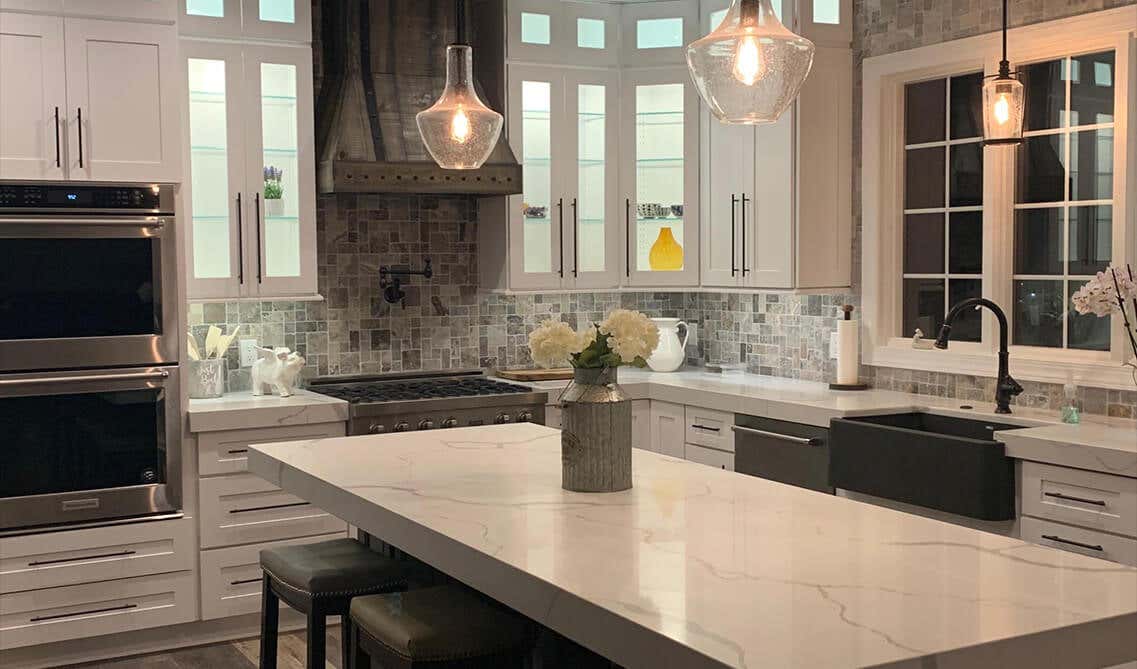 The first step is to measure the dimensions of your corner kitchen cabinet. You'll need to know the width, depth, and height in order to find the right size shelf liner. Once you have your measurements, head to your local home improvement store or search online for corner kitchen cabinet storage. There are a variety of shelf liners available, so take some time to find one that best suits your needs. Consider factors like cost, durability, and style. Once you've found the perfect shelf liner, it's time to install it! This is a fairly easy process, but be sure to follow the manufacturer's instructions carefully.
Utilize Extra Space on Door Handles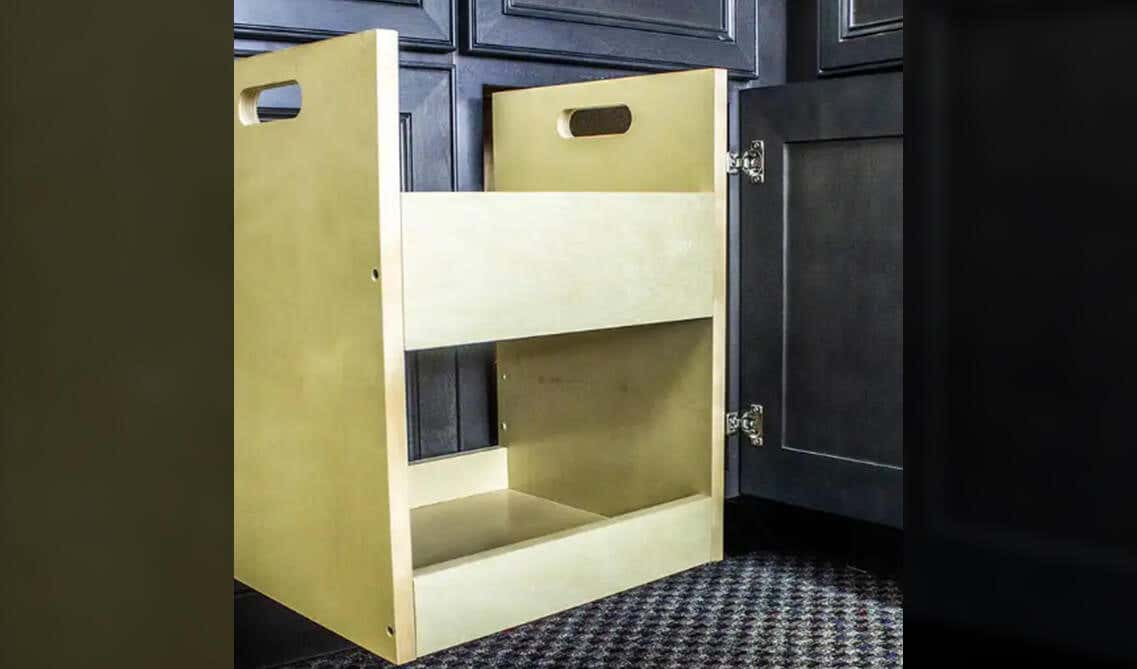 Use corner cabinets for kitchen items that you don't use often. This will free up space on your shelves for items that you use more frequently. Install additional shelves in your corner cabinets. This will give you more room to store things and will help keep your kitchen organized. Add a lazy susan to your corner cabinet. This will help you reach items that are stored in the back of the cabinet easily. Install door hooks on the inside of your corner cabinet doors. This is a great place to hang pots and pans or towels and aprons. Use the space on top of your corner cabinets for storage.
Use Container Sizes That Fit Your Stacking Style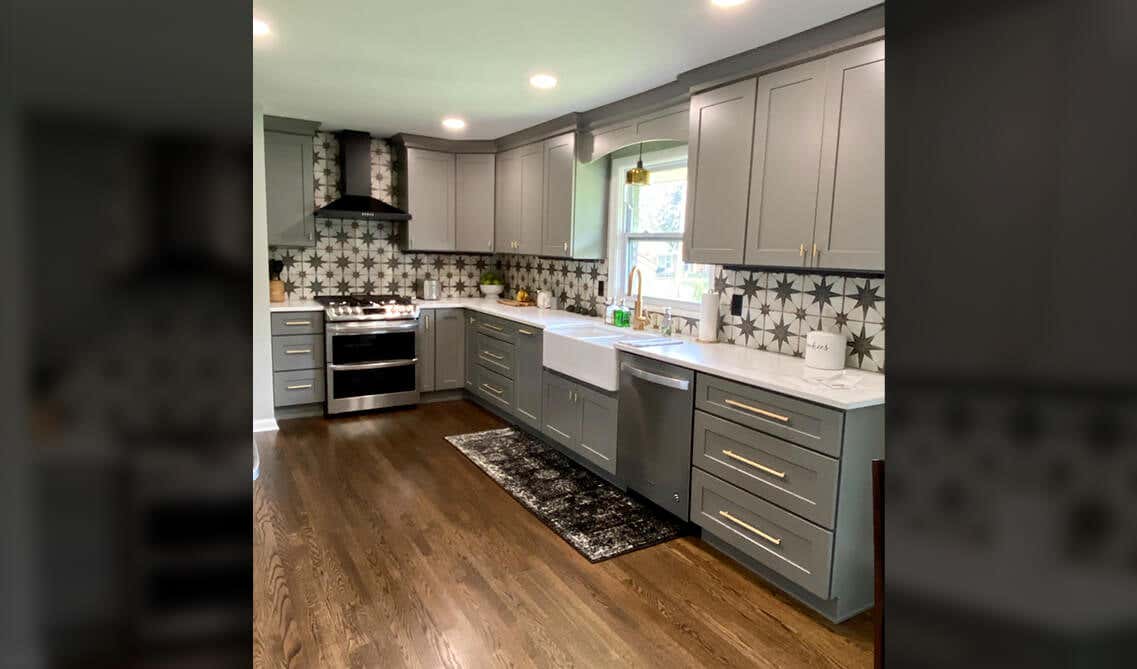 There are a few things to consider when it comes to picking the right container sizes for your corner base kitchen cabinet. The first is the size of the items you'll be storing. If you have large pots and pans, you'll need larger containers. The second is the stacking style you prefer. If you like to stack your containers neatly, then smaller sizes might work better for you. Third, consider how often you'll be using the items in the containers.
Use Utensil Racks Inside Drawers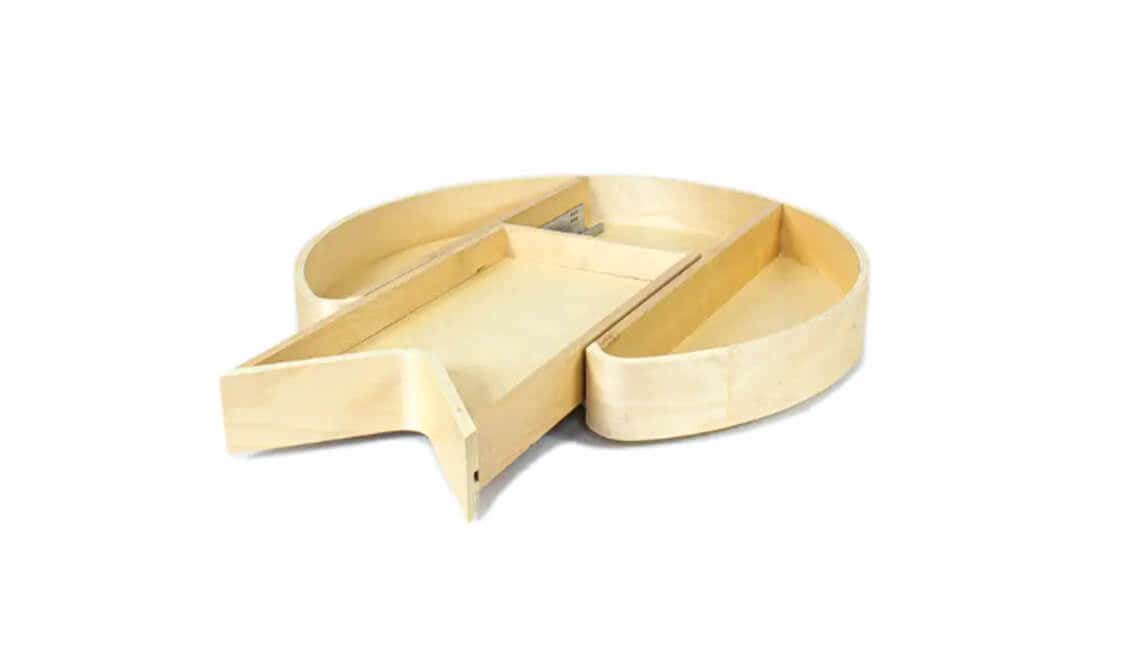 If you have a corner base kitchen cabinet, there's a good chance that the space inside is pretty tight. Utensil racks are a great way to make the most of that space and keep everything organized. Plus, they're easy to install and can be found at most home improvement stores.
FAQ
What to do with deep corner kitchen cabinets?
You can use deep corner kitchen cabinets for basically anything. You can use it for appliances, pots and pans, food and drink items, and even has a junk drawer for items you don't use often.
How to organize corner kitchen cabinets?
Whatever style/theme you have in your kitchen, you can organize your kitchen cabinets accordingly. Whether it be with inserts, baskets, or clear containers, you can decide on which product to use to help organize your corner kitchen cabinets!
How to install crown molding on corner kitchen cabinets?
Step 1: Measure and purchase
Step 2: Cutting corners
Step 3: Mark to size
Step 4: Nailing to the face frame
Step 5: Nailing cleat
Step 6: Fill nail holes and paint
How to build a corner kitchen base cabinet?